AbSciCon will host a lecture open to the public delivered by Tracy Drain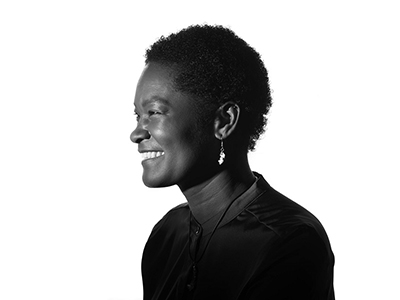 Tracy Drain presents Jovian Safari
Tracy Drain is a Systems Engineer at NASA's Jet Propulsion Laboratory. Her interest in space grew from an early love of science fiction – she soaked up Star Trek, Star Wars, Battlestar Galactica, and various sci-fi books by the armload. She earned degrees in Mechanical Engineering at the University of Kentucky and Georgia Tech and landed a full-time position at JPL in 2000.
In her 20 years at the lab, she has participated in the development and/or operation of the Mars Reconnaissance Orbiter (a science/relay orbiter at Mars), the Kepler mission (an exoplanet hunter), the Juno mission to Jupiter and the Psyche mission (to study an asteroid). She is currently the Lead Flight Systems Engineer for the Europa Clipper mission, which is slated to launch in 2024 to explore one of the most scientifically exciting icy moons of Jupiter. Tracy relishes playing a role in helping scientists expand our understanding of the universe and loves sharing her passion for space with people of all ages.
The Search for Life in the Universe with your Students!
Date: Tuesday, 17 May (ONLINE)
Time: 7:00 PM – 8:00 PM
Description: The exploration of Mars; the search for planets outside our Solar System; exploring extreme environments on Earth with life such as in ice, mines, volcanoes, acidic pools, and hydrothermal vents - all of this and more is investigated in the Search for Life in the Universe. Where did we come from? Are there other planets beyond Earth with life? Is there or has there been life elsewhere in our Solar System? These are some of the fascinating questions that the field of astrobiology seeks to understand. Students find astrobiology motivating, relevant, and exciting. Teachers like that it is interdisciplinary using skills and knowledge from all branches of science, math, and engineering and connects beautifully with art and writing. How can you learn more, get support, and find resources you need so you can bring this amazing content to your K-12 students? Join us at the AbSciCon (Astrobiology Science Conference) session for teachers being held virtually. This no-cost session is presented by astrobiologists, Aaron Gronstal and Graham Lau; a current middle/high school teacher, Dani Leach; and moderated by Martha Grover, an Origin of Life Professor at Georgia Tech. This session will give you the support and resources that you can use to create exciting opportunities for students. Grab a colleague or two and join us.
Presenters: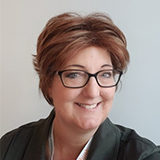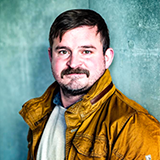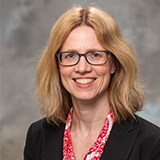 We discovered Alien Life, Now What
Description: How will the media and their audiences respond to the discovery of evidence of extraterrestrial life? Will it be a galvanizing event, or a catastrophic paradigm shift? How long will it take for astrobiologists to prove that what they've found is real, and how will varying standards of evidence between science and journalism impact the global public's response to this discovery? Who would you trust to tell you the truth? And what do we do with that truth, once we have it?
Our panel of experts for this program are Lisa Yaszek, professor of science fiction studies at Georgia Tech, where she researches and teaches science fiction as a global language crossing centuries, continents, and cultures; André Brock, Georgia Tech professor and leading scholar of Black cyberculture; and Tony Harris, broadcast journalist and host of the History Channel's "The Proof is Out There." This panel will be moderated by Caitlin McShea, InterPlanetary Project Director and Program Manager of an NSF-funded research coordination network on Life's Origins, for the Santa Fe Institute.
These experts will offer their views on how we think about extraterrestrial life – imagined representations across fiction, microbial life in our solar system, and intelligent life beyond – and how we might respond to its discovery
Location: Clary Theater, in the Bill Moore Student Success Center, convenient visitor parking is across the street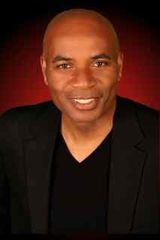 Watch Panel Discussion
Watch the panel discussion from Saturday, 14 May.
Watch