She Falls for Ages Film Screening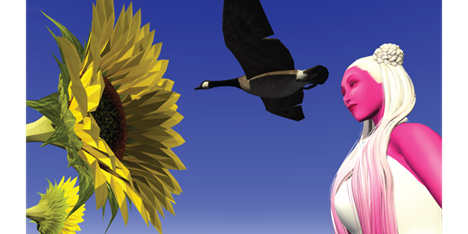 Date: Monday, 16 May
Time: 7:30 PM – 8:30 PM
Location: Hilton Atlanta Downtown, Salon East
Chair: Lisa Yaszek, Georgia Tech
Description: Join us for a screening of She Falls for Ages by Skawennati. A question and answer with the filmmaker will follow the screening.
This sci-fi retelling of the Haudenosaunee (Iroquois) creation story reimagines Sky World as a futuristic, utopic space and Sky Woman as a brave astronaut and world-builder. It begins on an ancient, alien world whose culture centres on the care and reverence for the beautiful, energy-producing Celestial Tree. The central figure of the tale is Otsitsakaion, a telepath. When she learns that her world is dying, she knows what must be done; she must become the seed of the new world. Using the new media technique known as machinima, She Falls For Ages boldly mixes Haudenosaunee storytelling with science fiction to connect the deep past and the far future.
Life is Groovy: Astrobiology in the Sixties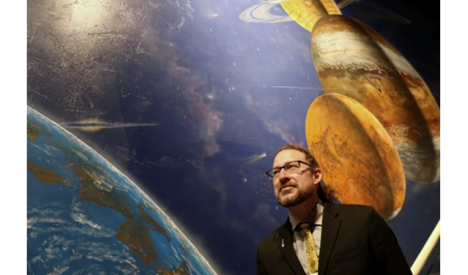 Date: Tuesday, 17 May
Time: 7:30 PM – 8:30 PM
Location: Hilton Atlanta Downtown, Salon West
Chair: Lisa Yaszek, Georgia Tech
Description: From the canals of Mars to the Vulcans of Star Trek, astrobiology in the 20th Century was still largely the province of science fiction. But that didn't keep us from looking, calling out…and speculating widely!
Come join four-time Hugo Finalist and professional space historian, Gideon Marcus, for a status report on what we knew and what we dreamed about Life Out There in the 1960s, and what it means for us today.
When Worlds Collide: Science and the Arts
Date: Wednesday, 18 May
Time: 7:30 PM – 8:30 PM
Location: Hilton Atlanta Downtown, Salon East
Chair: Tahira Allen, and Heather Graham
Description: So many scientists are also artists (Einstein, Feynman, Hedy Lamar, Brian May, and so many others) that it cannot be a coincidence. Come join geek bard Tim Griffin and some of AbSciCon's artsiest*** to discuss how our art drives our science and vice versa. We'll explore how science can make its way into a picture, a page, or the stage. The evening wraps up with a performance and science sing-along with Tim. Feel free to bring your banjo, beadwork, tap shoes, or whatever inspires you! Featuring special guest artist and flamenco dancer Julie Galle Baggenstos!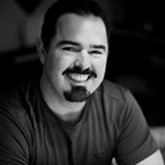 Join award-winning geek rock star and STEM educator Tim Griffin for some wacky (but seriously researched and peer-reviewed) songs about astrophysics, biochemistry, and that weird thing on your lunch tray. It's everything you loved about Schoolhouse Rock, but much worse.
Tim Griffin is a retired STEM teacher; an award-winning composer, performer, and storyteller; and the founding director of Griffin Education, a nonprofit team of educators and musicians creating and sharing fun songs that help kids learn about science, math, history, and other subjects. He has published four albums of original music with more on the way; and has performed at hundreds of schools, museums, and conferences for the National Science Teachers Association, the California Department of Education, and the American Association for the Advancement of Science. All Tim's work is free online at www.GriffinEd.org