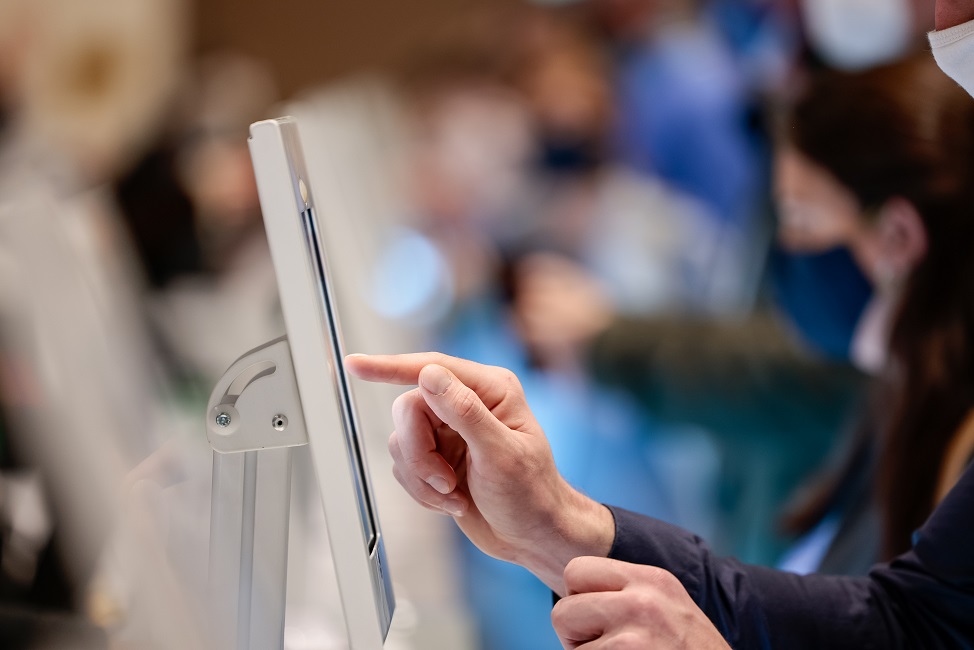 Attendee Security & Privacy
AGU is committed to protecting your privacy, and we honor your right to make choices about the information you share with us. AGU requests information from those who engage with us to complete business processes such as meeting registration, to improve the communication and sharing of science, to improve programs and websites, and to serve the interests of members, authors, meeting attendees, and others by providing them with relevant information.
We are committed to providing an explanation of what information is required and what is optional, as well as how that information is being used. Learn more about the types of information collected and their purpose.
AGU does not sell meeting attendee or member contact information
It has been brought to our attention that some individuals and organizations have been contacted with offers of lists for purchase. These offers are not affiliated with AGU in any way and are unauthorized. We thank our exhibitors for reporting this issue to us. If you receive or know of an email containing such an offer, we ask that you please alert us by email.
AGU Privacy policy
AGU is committed to protecting the privacy of its members and we honor their right to make choices about what information they share. Read

AGU's Privacy Policy

.
Vaccination Information
AGU is committed to the health and well-being of our meeting attendees, exhibitors, staff and meeting partners. As part of our effort to hold a safe and productive meeting, proof of COVID-19 vaccination will be required for all registrants attending AbSciCon22 in Atlanta. Every in-person attendee, all AGU staff, exhibitors and guests will be required to show proof that they are fully vaccinated with a vaccine approved for emergency use by the U.S. Food and Drug Administration (FDA) or the World Health Organization (WHO) before being allowed to pick up their badge and participate in AbSciCon or any off-site AbSciCon event. More specific information can be found on our Health and Safety page.
Code of Conduct
AGU is committed to providing a safe, productive, and welcoming environment for all meeting participants and AGU staff. All participants are expected to abide by the AbSciCon Meetings Code of Conduct.
View
Payments, Transfer and Refunds
Early bird registration: Early registration must be accompanied by payment. Otherwise, it will not be processed, and the standard registration rates will be applied.
Registration receipts: Payment receipts for #AbSciCon22 registration can be requested by emailing the AbSciCon Registration Center.
Registration payment types: AGU accepts credit card, check and wire transfer payments. AGU does not process purchase orders for registration payments. To process group registration payments, contact the AbSciCon Registration Center. The last day to submit payment via wire transfer or check is 4 May 2022.
Cancellation/refund policy: Written notifications must be emailed to

[email protected]

.



Registration cancellation received by 13 April 2022 will receive complete refund.
Cancellations received between 14 and 20 April 2022 will have a $50 USD processing fee deducted from their refund.
No refunds will be issued for cancelled registrations or ticketed events after 20 April 2022.

Registration transfers: In person and online registrations are non-transferable from one attendee to another. Each attendee will have a unique registration account.
Registration type adjustment: Attendees will have the opportunity to adjust their registration type from in-person to online (or vice versa). You will be required to pay the difference in the registration cost or will receive a refund of the difference. Please contact the AbSciCon Registration Center for assistance with adjusting your registration type. The deadline to make this adjustment is 4 May 2022.