Advancing Earth and Space Science for over 100 Years
AGU, founded in 1919, is the world's largest Earth and space science association. Our global community of a half million researchers, policymakers, neighborhood leaders, and members of the science-supporting public are committed to advancing discovery in the geosciences and its benefits for humanity and the environment.
Science is critical to combating climate change. A delegation from AGU attended 2022 United Nations Climate Change Conference (COP27), as provisional observers. At COP27, which was held 6-14 November in Sharm El Sheikh, Egypt, AGU sought opportunities to collaborate with other organizations to demonstrate the crucial role of science in just-solutions, policy, and research.
AGU's Ethical Framework for Climate Intervention
AGU is facilitating the development of an ethical framework to guide the research and possible deployment of climate change intervention measures. The framework is a collaborative effort that builds on the work of authoritative scientific and ethics bodies.
We are convening a diverse panel of international advisors to take part in designing an ethical framework that will guide decisions about the potential use of intervention technologies. AGU is not taking a position about any specific methods.
Our position on climate change is clear: immediate and coordinated actions to reduce greenhouse gas emissions and build resilience should be prioritized to protect human health, biodiversity, economic well-being, and global security. The ethical framework for climate intervention is a critical part of these actions.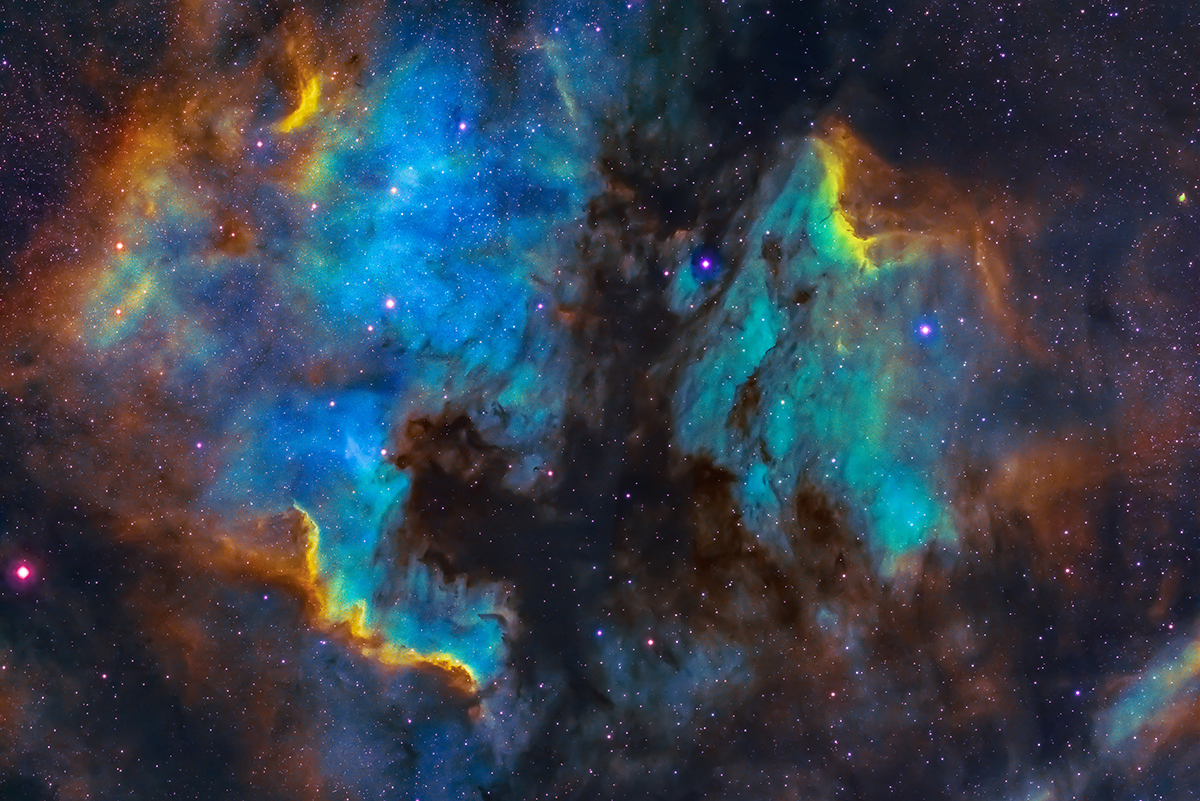 AGU at the Ocean Pavilion
AGU and over 15 leading science organizations hosted the first-ever Ocean Pavilion at COP27. The pavilion featured events, meetings and in-depth discussions that explored how to leverage the ocean to address climate change.
AGU hosted several in-person panels at the pavilion, including:
Ethics and Climate Action: Establishing an Ethical Framework for Climate Interventions, Friday, 11 November
Making Waves: Women's Leadership in Ocean Science, Monday, 14 November
Just Seas: Environmental Justice & Ocean Sciences, Tuesday, 15 November
A Global Opening of Science, Thursday, 17 November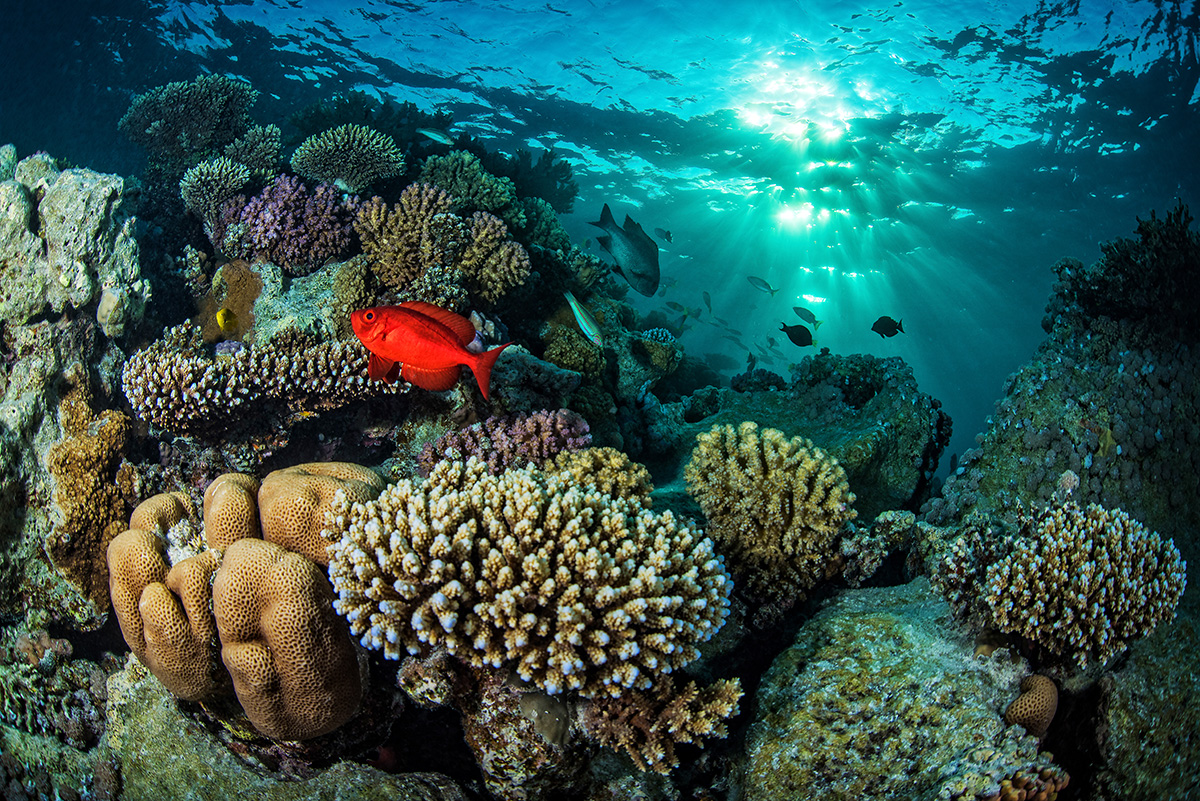 Meet AGU's COP27 Delegation
Susan Lozier, President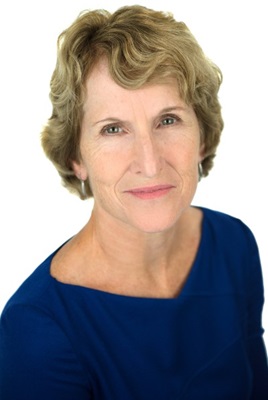 Susan Lozier is Dean of the College of Sciences at Georgia Institute of Technology and the Betsy Middleton and John Clark Sutherland Chair. She received a bachelor's degree in chemical engineering from Purdue University, completed a master's degree in chemical engineering and a Ph.D. in physical oceanography, both from the University of Washington. Following postdoctoral studies at the Woods Hole Oceanographic Institution, Lozier joined the faculty of Duke University in 1992. In 2019 she assumed the deanship at Georgia Tech, where she is also a professor in the School of Earth and Atmospheric Sciences.
Susan is a physical oceanographer with an interest in large-scale ocean circulation. Overall, her research focuses on the ocean's role in climate variability and climate change. She studies the meridional overturning circulation of the ocean and how that circulation impacts the transfer of heat and fresh water from one part of the ocean to another. Her research also focuses on understanding the physical controls on marine productivity. Lozier is the international lead for the Overturning in the Subpolar North Atlantic Program (OSNAP) observing system. OSNAP uses data from moored instruments, satellites, ocean gliders, and floats to provide estimates of the ocean's velocity, temperature and salinity fields. The project is providing much-needed data to understand the role of ocean circulation in the present and future climate and will help improve climate models that are used in the assessments by the International Panel on Climate Change.
Susan was the recipient of an NSF Early Career Award in 1996, was awarded a Bass Chair for Excellence in Research and Teaching in 2000, received a Duke University Award for Excellence in Mentoring in 2007, was named an American Meteorological Society Fellow in 2008, a Distinguished Professor at Duke in 2012, and a Fellow of the American Association for the Advancement of Science in 2015. She was named an American Geophysical Union (AGU) Fellow in 2014, received the AGU Ambassador Award in 2016 for leadership in the ocean sciences, and was elected to the American Academy of Arts and Sciences in 2020.
Susan has been serving as AGU President since January of 2021. The scientific organization of more than 60,000 members in 137 countries is a leading voice for science toward a sustainable future. She served as president of The Oceanography Society from 2014 to 2016.
Motivated by a commitment to diversity, she has contributed to the community through her mentoring efforts for students and early career scientists. She initiated and, for over a decade, led the Mentoring Physical Oceanography to Increase Retention (MPOWIR) program, which has served as a model for other mentoring efforts in earth and space science. In recognition of this work, she received the Outstanding Educator Award from the American Association of Women Geoscientists in 2010, and in 2017, was awarded the Joanne Simpson Mentorship Award from the American Meteorological Society for leadership in establishing a nationwide mentoring program for early-career female physical oceanographers and serving as a mentoring role model for the community.
Randy W. Fiser, CEO and Executive Director, @AGU_CEO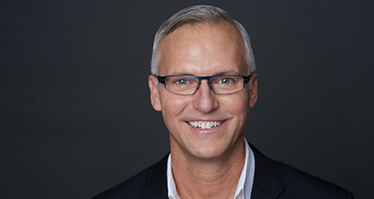 Randy W. Fiser has served as AGU's CEO and executive director since August 2020.
Fiser is passionate about AGU's mission and vision, has a demonstrated ability to creatively lead organizations and shares AGU's commitment to advancing diversity and inclusion. He is a skilled executive with strong collaborative and administrative skills, has a proven track record of working with membership organizations to advance their mission and has worked throughout his career to advance sustainability practices and goals. He working with the AGU community to build upon the last 100 years of scientific advances by expanding both discovery and solution-based sciences through new partnerships. He is also focusing on ensuring science becomes a key component for all decisions around the world so that we are protecting our planet for future generations.

Prior to joining AGU, Fiser was the CEO and President of the American Society of Interior Designers (ASID). By creating values-based messaging on the impact of design, Fiser turned ASID into a leading professional society.
Fiser's career has included senior-level positions at Achieve and Corporate Voices for Working Families. He has also worked at Burson-Marsteller, Fannie Mae Foundation and Booz Allen Hamilton. Fiser started his career as a resident director at George Washington University and a graduate resident at the University of Georgia.
He also serves on the National Building Museum Board of Trustees, Delos Advisory Board and International Well Building Institute Advisory – Mind Concept.
Fiser has an MBA in international business from Georgetown University, a Master of Art in student personnel in higher education from the University of Georgia and a bachelor's in science in business administration from Northern Arizona University.
Lisa Graumlich, President-Elect, @LisaGraumlich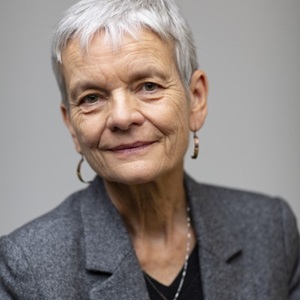 Lisa Graumlich earned her undergraduate in botany and her master's in geography from the University of Wisconsin at Madison, and her doctorate at the UW in Forest Resources. She has held faculty and leadership positions at the University of California at Los Angeles, the University of Arizona and Montana State University. Lisa is a fellow of the American Association for the Advancement of Science, the Ecological Society of America and the Aldo Leopold Leadership Program.
Her primary research interests are in paleoecology, and the ways that ecosystems and human societies adapt to climate change, with a special focus on severe and persistent drought. She pioneered the use of tree-ring data to understand long-term trends in climate, focusing on the mountains of western North America.
She has an interdisciplinary focus and a career-long interest in global climate change, especially with regard to how to best manage natural and human resources in an uncertain future, and she speaks frequently on climate change impacts and adaptation. Recently, she testified before the U.S. House of Representative Select Committee on Energy Independence and Global Warming on long-term climate variability.
Throughout her career she has demonstrated a strong commitment to increasing diversity, equity, and inclusion in science, technology, engineering, and mathematics (STEM). Graumlich is the first openly LGBTQ+ president-elect of AGU.
Ligia Pérez-Cruz, International Secretary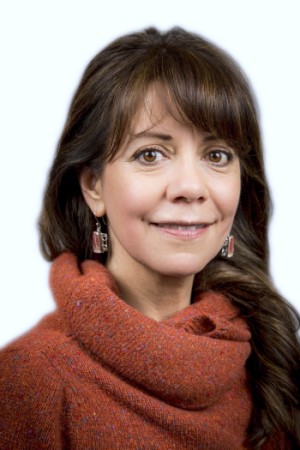 Ligia Pérez-Cruz is a Senior Researcher at the National University of Mexico (UNAM) In Mexico City, and Chair of the Oceanographic Platforms Division that operates the Research Vessels "Justo Sierra" and "El Puma" of UNAM. The vessels have navigated and conduct oceanography and marine geophysics expeditions in the Eastern Pacific Ocean, the Gulf of California, the Gulf of Mexico and Caribbean Sea.
Perez-Cruz received a bachelor's degree in Biology and a MSc degree in Marine Sciences from National University, with Suma Cum Laude. She spent two years as a micropaleontologist and Chair of the Scanning Electron Microscopy and Microanalysis Laboratory at the Mexican Institute of Petroleum (IMP). Afterwards, she got a Ph.D. in Marine Geology at UNAM, with Suma cum Laude. For four years she was a researcher for the Geophysical Exploration Division in the IMP, involved in the Drilling and MetOcean projects in the Gulf of Mexico.
Her research focuses on paleoclimate reconstructions marine surveys in the Gulf of California, the Chicxulub Impact Crater in Yucatan Peninsula and the Paleocene-Eocene Thermal Maximum and other hyperthermal events during the Cenozoic. She has participated in more than 40 oceanographic expeditions, including two International Ocean Discovery Program (IODP) expeditions 364 and 385, in the Drillship L/B Myrtle, and the JOIDES Resolution, respectively.
She has been navigating and studying the Gulf of California, investigating paleoclimate and ocean variability, mechanisms and teleconnections. Her research is inter- and multidisciplinary, using different tools of micropaleontology, geochemistry, isotopes, sedimentology and magnetic properties. Her research focuses on the marginal and axial Gulf basins, drilling and coring, looking at the water column, ocean currents and doing multibeam bathymetric surveys.
The Chicxulub crater studies cover a wide range of themes, including impact effects, extinctions, climate, the Paleocene-Eocene Thermal Maximum and other hyperthermal events during the Cenozoic Era. The significance of these studies is to understand how the life recovered after the mass extinction and consequences of global warming.
She is the past president of the Mexican Geophysical Union (UGM). In this position she contributed to promote the geosciences in Mexico and the Americas. The UGM Annual Meeting is the largest in Latin America with more than 1000 participants. She served as vice-president (president-elect) of UGM (2016 2017), Outreach Secretary of UGM (2012-2015). She was member of American Geophysical Union Cowen Award Committee (2008 -2014), and chair of the Paleoceanography and Paleoclimatology section in the AGU-Joint Assembly (May 2013). She is currently a UNESCO-IGCP Scientific Board member (2020-2022).
Janice Lachance, Executive Vice President, @JaniceLachance
An accomplished executive and leader, Janice Lachance is the Executive Vice President for Strategic Leadership and Global Outreach at AGU. Her work includes the renovation of the organization's 62,000-square foot headquarters into a net-zero energy consumption building – the first renovation of its kind in Washington, D.C.

Beyond this innovative project, Janice's duties include: the leadership of AGU's global partnerships and initiatives; positioning and message development across the range of climate, environmental, and science policy issues, discoveries, and solutions; communications and media relations; government relations and public policy; volunteer development and governance; member engagement; and support of STEM careers at all stages.

Prior to her work in the nonprofit sector, Janice was nominated by President Clinton and unanimously confirmed by the U.S. Senate to serve as the Cabinet-ranked Director of the U.S. Office of Personnel Management, where she was responsible for policy and programmatic leadership of the nation's 2.1-million-member civil service.

In March 2022, President Joe Biden appointed Lachance to serve as a member of the Federal Salary Council, an independent advisory body that provides recommendations on government compensation. She was also appointed chair of the Federal Prevailing Rate Advisory Committee.

Her experience in the not-for-profit sector includes service as CEO of the Special Libraries Association for more than 10 years, leading the global association of 8,000 librarians and information professionals and their business partners located in 75 countries.

She is a Fellow of the American Society of Association Executives, an elected Fellow of the National Academy of Public Administration, Vice Chair and member of the Board of Directors of the Wise Giving Alliance, a former member of the Bill & Melinda Gates Foundation Postsecondary Education Value Commission, and she was the 2017-2018 President of ASPA - the American Society for Public Administration.

Born and raised in Biddeford, Maine, and the first in her extended family to attend college, Janice graduated from Manhattanville College and earned her law degree from Tulane University. She is admitted to practice law in the State of Maine, the District of Columbia, and the United States Supreme Court.
Mark Shimamoto, Director of Global Outreach Programs
Mark Shimamoto is the Director of Global Outreach Programs at the American Geophysical Union. In this capacity, Mark oversees the strategic growth and coordination of programs, partnerships, and initiatives to serve AGU's global community of 130,000 earth and space scientists. Mark also developed AGU's GeoHealth Program and oversees its integration across the organization to build stronger bridges between the Earth and space sciences and public health.
Previously, Mark was the Health Program Lead at the U.S. Global Change Research Program where he coordinated the Federal Interagency Crosscutting Group on Climate Change and Human Health to address key gaps in understanding how global change affects human health. Mark also supported the White House Office of Science and Technology Policy in delivering the health initiatives of President Obama's Climate Action Plan, which included his role in coordinating and authoring the 2016 Federal report "The Impacts of Climate Change on Human Health in the United States: A Scientific Assessment."
Mark earned a Master of Public Health (MPH) in Environmental Health Science and Policy from the Milken Institute School of Public Health at The George Washington University and a B.A. in Social Ecology from the University of California, Irvine.