Chapman
on Solving Water Availability Challenges through an Interdisciplinary Framework | 12-16 September 2022
Golden, Colorado
View Scientific Program
The Scientific Program is available to review.
Visit the Meeting Resources tab to view fellow participant bios, a printable program, and a self-guided field trip curated by the organizers.
View Program
About the Meeting
Ensuring adequate water for people and the environment is one of the greatest challenges facing humanity in the 21st century. The availability of water depends on water quantity, quality, and timing. Water availability influences virtually all human activities and ecosystem functions. Consequently, increasing human demand and modification of the water cycle are at the root of many global challenges, including the decline of aquatic ecosystems, widespread water insecurity, and damaging water pollution. Despite the inherent complexity of water availability, the hydrologic cycle has historically been studied from narrow disciplinary perspectives, often isolated from societal context. Addressing the challenge of water availability requires understanding the issues holistically, bringing together the pieces of the puzzle held by different disciplinary perspectives. Our Chapman conference will uncover and make explicit divergent views, assumptions, data types, and research methods that make integration difficult.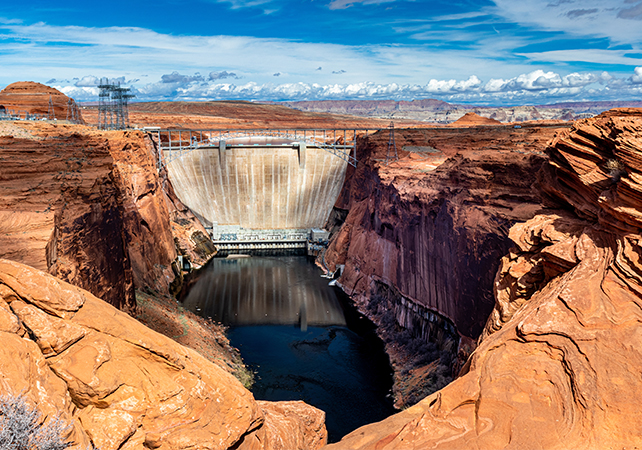 Who Should Attend
We welcome a diversity of conference participants, both nationally and internationally, with disciplinary or interdisciplinary academic backgrounds or practice-based experience in water management and/or integrated assessment. Early career scientists and groups traditionally under-represented in science are particularly encouraged to attend.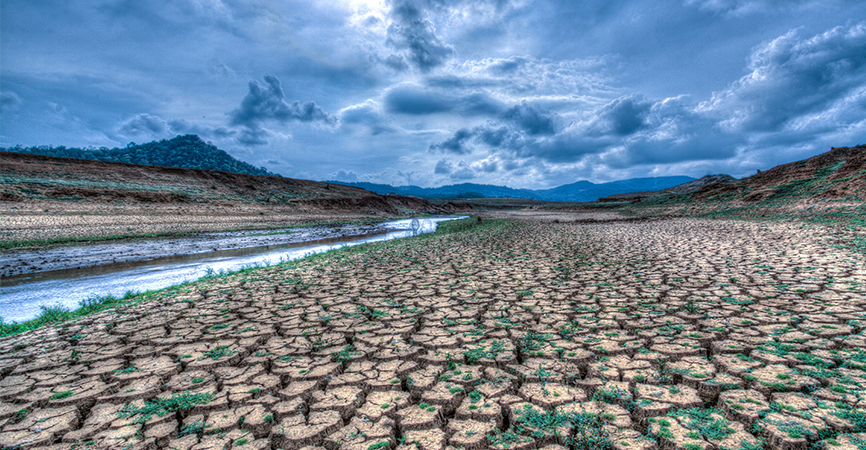 Meeting Goals
The Solving Water Availability Challenges through an Interdisciplinary Framework Chapman Conference will uncover and make explicit divergent views, assumptions, data types, and research methods that can make integration difficult. This dialogue will lay the foundation upon which a community of practice to facilitate integrated assessments of water availability and move science forward can be built.
The conference has three specific objectives:
(1) Integrate definitions of water availability at the conceptual level
(2) Identify metrics and methods to measure water availability in an integrated way
(3) Propose best practices to translate the integrated understanding of water availability into decision making.
Across the globe, water resources agencies responsible for assessing and modelling water availability are recognizing the need for new approaches (e.g. Australia's National Water Account program; Integrated Water Availability Assessments Program at the U.S. Geological Survey). However, to date these programs are rarely able to integrate the full range of disciplines that can provide expertise regarding water availability. In particular, the integration of social drivers of availability that tend to be qualitative such as culture, institutions, and norms is often lacking in these efforts. This conference provides the opportunity to bring disciplinary experts, experts in the field of hydro-social integration, and water management practitioners together to develop a common language and framework for moving the science and practice of water availability forward.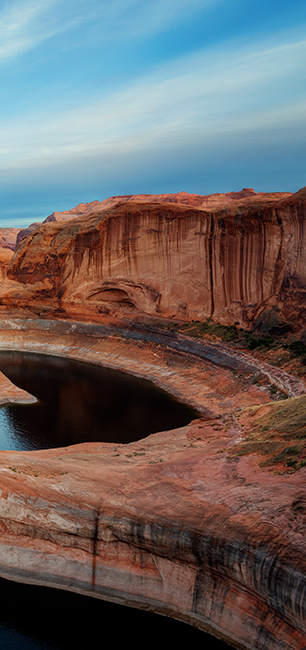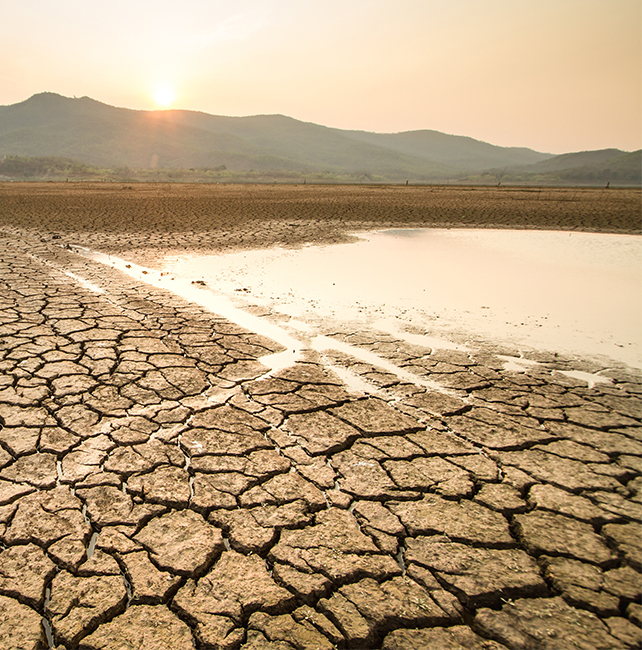 How to Participate
Submissions are now closed.
The conference is designed to be highly interactive. All attendees are asked to choose from one of the following options for participating:
1. Submit an abstract for a session: The conference is organized into 6 topics that build upon one another. You may submit an abstract to be considered to speak in one of these sessions. Details of the sessions and the type of presentations we are looking for can be found on the Scientific Program page with more details about each session.
Submit an abstract describing a multimedia "story" about water availability around the world and its impacts on human communities. See the Scientific Program tab for more details.
2. Apply to be a conference assistant. This option (open only to graduate students or postdocs) will allow you to attend the conference and help the Program Committee to take notes and facilitate breakout groups during the Integration Workshop session. We hope it will be an exciting chance to meet a wide range of scholars and practitioners working in the field and gain exposure to cutting edge science and practice.
3. Attend the conference without presenting a poster or formal talk. If you are choosing this option, we will ask you to explain in your application how your professional or scientific background and/or current role will contribute to the conference objectives. We will also ask you to prepare a 2-3 minute "lightning talk" introducing yourself and your expertise to other attendees.
Submissions are Closed
The abstract submission deadline has passed. Questions? Please contact the Scientific Program Team.
Email us
Format Overview
The conference is structured around six core topics, which will be addressed through six half-day sessions consisting of short presentations and facilitated panel discussions. These will be followed by a full day devoted to an integrative "workshop" focused on how water availability information translates into practice. The conference will close with two optional field trips in the Upper Colorado River Basin, one focused on transmountain diversions and the other on the intersection of wildfire and water availability.
Defining and Describing Water Availability: Multi-Disciplinary and Multi-sector Perspectives
This session will target understanding how different disciplines and professional communities conceptualize and communicate about water availability from both supply and demand perspectives.
We are not seeking abstracts for this session at this time.

Exploring relationships between Culture, Science and Management
This session aims to have an open and wide-ranging dialogue to examine cultural perspectives that influence science, policy, and management.
We are seeking abstracts that describe case studies at the intersection of culture and water management as well as abstracts that address how institutional biases obscure different cultural perspectives or inhibit innovation in water management and decision making. Other topics that fit the scope of this session are welcomed with rationale for how they advance the session aims.
Drivers and Approaches of Water Availability Assessments
This session will highlight integrated assessment efforts and challenges using case studies from different river basins around the world.
We are seeking abstracts for presentations that highlight basin-scale integrated assessment efforts from around the world that illustrate either particularly strong examples and/or that provide transferable lessons or cautionary tales. We are particularly interested in proposals from teams that include both scientists and practitioners.
Water Availability Across Socio-Technical Scales
This session focuses on how scale influences conceptualization of and solutions to water availability problems, how multiple scales interact, how scale influences how one characterizes the movement of water, and how physical and human scales intersect.
Regarding the intersection of water availability and scale, we seek abstracts that cover topics on the role of institutions; scenario development; climate change; economic sectors; and transboundary conflict. Other topics that fit the scope of this session are welcomed with rationale for how they advance the session aims.
Water Availability Metrics and Perspectives Used in Decision Making
This session will discuss the ways in which the decision-making processes and objectives can or should inform model design and metric selection, seeking to understand the relationship between data, modeling, metrics, and decision-making processes in general.
We are not seeking abstracts for this session at this time.
Integrative Frameworks, Tools and Practices for Integrated Assessments
This session strives to develop a shared 'vocabulary' by focusing on what the water availability community of practice means by integration within and across disciplines. We will discuss how integration adds value to water availability, limitations of integration, and how it may be better practiced.
We are seeking abstracts for presentations on the topics of integrative approaches to data, computational and software issues; types of models; benefits of and limitations to integration; stakeholder-relevant considerations; or other related topics.
Integration Workshop
This session is designed as a culmination of previous sessions; we are not seeking abstracts specifically for the Workshop at this time. However, please feel free to describe your particular interest in the Workshop in your application as an attendee and/or conference assistance.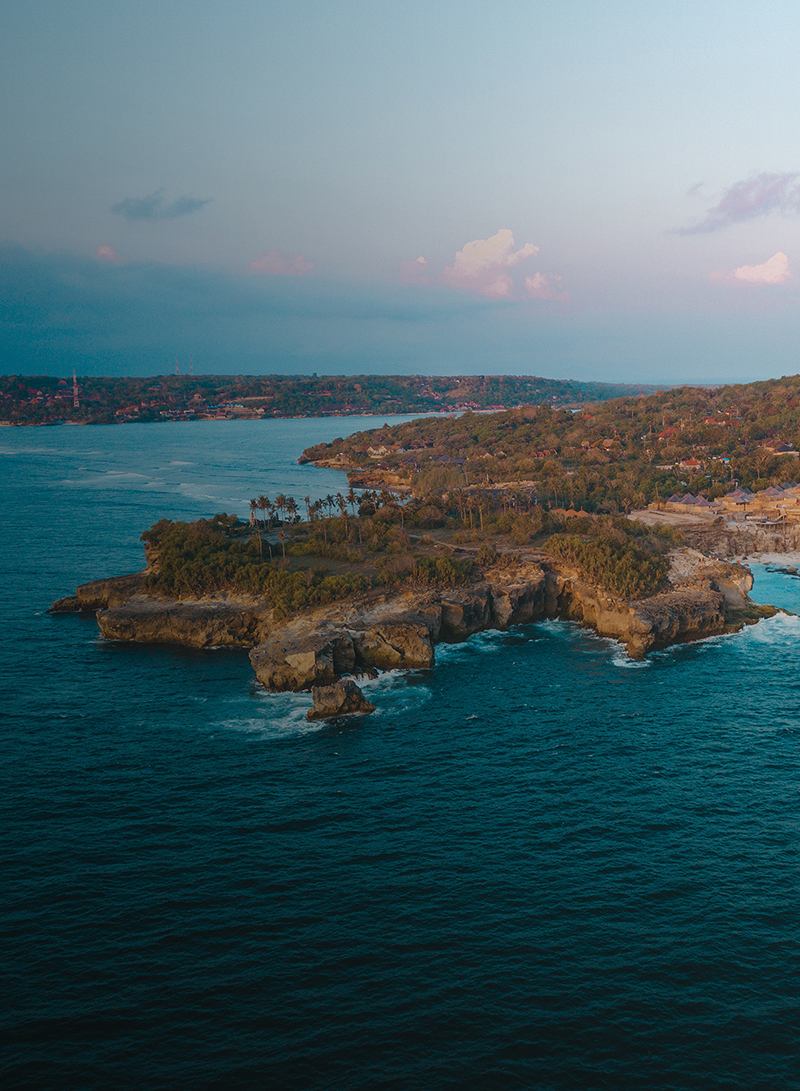 Oral Presentations
Oral Presentations
You will have 12 minutes to present, including questions. There will be 3 minutes in between speakers for transition. Please prepare a PowerPoint with your content (to be submitted ahead of the meeting) and consider the following recommendations:
Be considerate of other speakers and the audience by staying within your allotted time. The individual presentation time includes three minutes for discussion and changeover to the next speaker. Session chairs will hold you to the allotted time, which is essential to ensure adequate time for questions and discussion. (Note that there is additional discussion time with all speakers and poster presenters built into the "Reflect and Collect" time in the sessions, so there will be time for audience members to find you and ask additional questions following the oral presentations.)
Please discuss the material as reported in your submitted and approved abstract.
Prepare your presentation in advance so that your ideas are logically organized and your points are clear.
Take time to rehearse your presentation. If your presentation runs longer than the allotted time, eliminate the least essential material and rehearse again.
Give an opening statement to acquaint the audience with the nature and purpose of the study. Speak slowly and clearly. Word choice should be simple: use active words and short sentences.
Use the microphone and speak toward the audience. When the microphone is clipped to your lapel, it is difficult for the audience to hear if you turn your head away, so please have copies of your presentation at the podium.
Poster Presentation
Poster Presentations
Maximum poster dimensions: 1.8 meters wide by 1.2 meters high (6′ W x 4′ H). Allow for a 1-inch border. You will need to make arrangements to print your poster before arriving at the conference. Each presenter will be provided a poster board 6' W x 4' H. Presenters must remove their posters at the end of the day of their scheduled presentation or the poster will be recycled. Please consider the following recommendations:
The presentation must cover the material as cited in the abstract.
Place the title of your paper and your paper number prominently at the top of the poster board to allow viewers to identify your paper.
Highlight the authors' names and contact information in case the viewer is interested in more information.
Prepare diagrams or charts legibly in a size sufficient to be read at a distance of 2 meters.
Paragraph and figure captions should be at least in a 24-point font (0.9 cm height) and headers at least in a 36-point font (1.2 cm height). Be creative by using different font sizes, styles, and colors.
When working with graphs or charts, use different colors and textures/symbols for each line or bar. A serif font (e.g., Times) is often easier for reading main text, and a non-serif font (e.g., Arial or Helvetica) is more legible for headers and figure labels.
Organize the presentation so it is clear, orderly, and self-explanatory.
Use squares, rectangles, circles, etc., to group similar ideas. Avoid cluttering your poster with too much text. Label different elements as I, II, III; or 1, 2, 3; or A, B, C; making it easier for a viewer to follow your display.
Include the background of your research followed by results and conclusions. A successful poster presentation depends on how well you convey information to an interested audience.
Please do not laminate your poster to ensure that it can be recycled.
Lightning Talks
Lightning Talks
Please prepare a 2-minute overview introducing yourself and answering the following question: How does your professional or scientific background and/or current role relate to conference objectives? If you would like, you can use one PowerPoint slide (to be submitted ahead of the meeting). Please be aware your talk will be part of a session of approximately 10 lightning talks, so we will enforce time limits strictly.
Multimedia Story
Multimedia Story
Multimedia abstracts could be submitted to any of our sessions, but we asked that the abstract would describe a multimedia "story" about water availability around the world and its impacts on human communities. The media may have been created for a past project or specifically created for this conference. The ultimate goal of having multimedia "stories" is to link conference themes to real world experiences of people in particular places. Stories should be no more than 10 minutes long and should be formatted as a video or audio recording (more details will be provided on this later). An example multimedia story is Agua Es Vida by the Western Landowners Alliance.
Integrated Workshop Case Study Presentations
Integrated Workshop Case Study Presentations
You will have 12 minutes to introduce your basin and its challenges to workshop participants, followed by additional time to answer participant questions. Given the way these presentations are tied to activities during the rest of the integrative workshop, we will organize a meeting of all workshop case study presenters in coming weeks to provide more details. In the meantime, please contact Lucas Bair ([email protected]) or Amanda Cravens ([email protected]) with questions.
Water Availability Chapman Travel Grants
The Chapman Conveners are actively pursuing additional funding to support travel costs. Should funding become available, priority will be given to students, early career scientists, and those from low-middle income countries. The application period for travel grants is closed.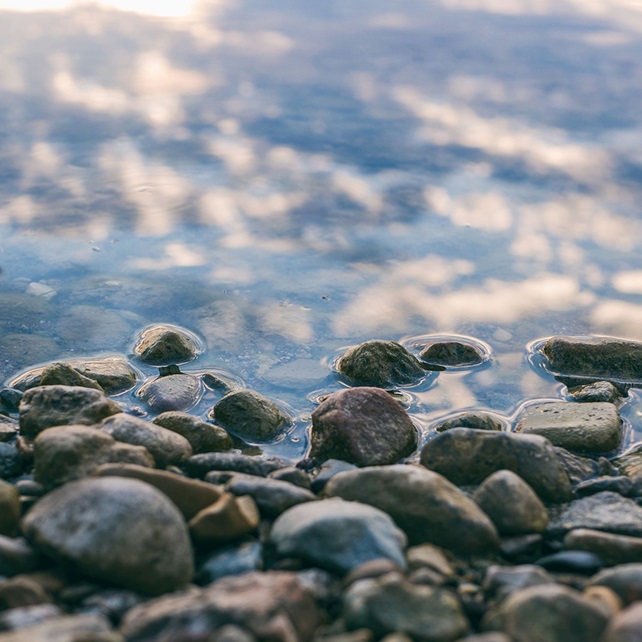 Registration
Registration is open! A registration link was sent to all accepted presenters in the acceptance email. This meeting is only open to presenters at this time. Please email [email protected] for questions.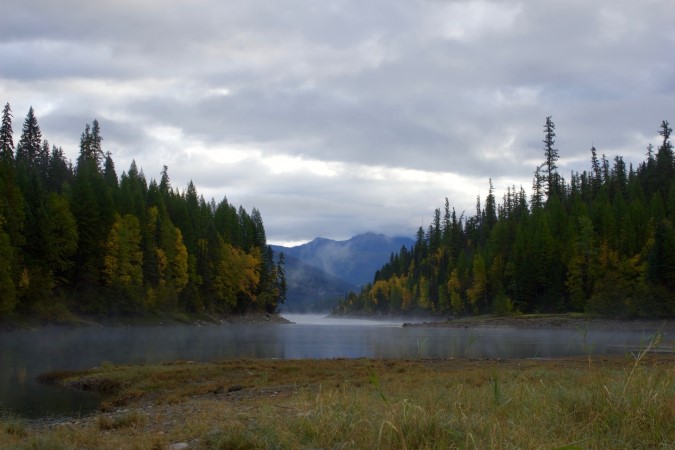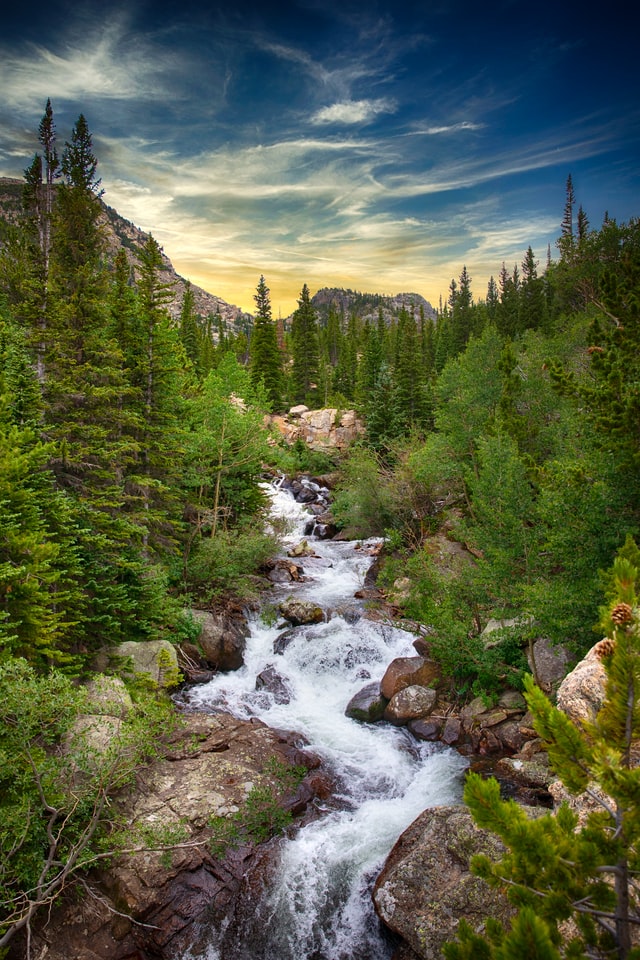 Current as of 10 September 2022
The Water Availability Chapman strives to provide a safe health environment for all attendees. Thank you for following our safety protocols onsite regarding masking and antigen testing.

If you are not feeling well and are an onsite attendee, please stay at your hotel and take a rapid antigen test to see if you are positive for COVID-19. If you begin to feel unwell onsite, please approach an AGU staffer to test for COVID immediately. If you do test positive for COVID-19 while onsite, please fill out our health reporting form and reach out to meeting director Victoria Forlini. We will contact you to see what assistance we can provide.

The meeting organizers have chosen to have the meeting be fully masked. You can see more resources on COVID-19 from the CDC regarding spread, quarantine, and other items.
During the Conference
Mask Requirements
Masks are required in the building at all times unless you are actively eating or drinking. The only other exception is that speakers who speak from a podium, if they so choose, may take off their masks while talking.
AGU will provide masks for those who forget to bring one on-site.
Testing
Onsite rapid antigen kits will be available for attendees.
Childcare
Onsite childcare will not be provided at the Chapman conference. Children, including vaccinated children, will not be allowed to attend.
State and Local Guidelines
Attendees are expected to adhere to local and state safety protocols.
Links to additional travel and safety resources:
International Travelers
For attendees traveling to Colorado from outside of the continental U.S., please review these materials and note the requirements and restrictions that may impact your plans. International attendees should always check current travel restrictions to the U.S. on the Centers for Disease Control and Prevention (CDC) website before planning your travel to make sure you will be able to enter the U.S. AGU can provide testing information to international travelers who need testing in order to return home.
I am currently attending the meeting and I feel sick. What should I do?
If you are not feeling well, or develop any symptoms associated with COVID, please remain in your hotel room. Please contact Justine Joo at [email protected] so that we can assist you. If it is an emergency, please seek medical attention immediately.