1896
Terrestrial Magnetism, forerunner to the Journal of Geophysical Research, begins publishing
1897
100th Paper Published
1899
Terrestrial Magnetism changes to Terrestrial Magnetism and Atmospheric Electricity
1919
Established by the National Research Council as the result of a union between the American National Committee of the International Union of Geodesy and Geophysics and the Committee on Geophysics of the National Research Council
1920
Transactions Starts as official publication of the American Geophysical Union
1925
The first operational leader was John Adam Fleming, who was elected Secretary and changed the name of his position to General Secretary.
1943
With membership nearing 2,000, AGU recognized the need for a full-time professional administrator. Waldo E. Smith, Executive Secretary, was hired and served until 1970.
1948
Independently incorporated AGU

1948
Title of AGU's journal becomes Journal of Geophysical Research
1956
First Book in Geophysical Monograph Series
Antarctica in the International Geophysical Year: Based on a Symposium on the Antarctic
1968
First Year JGR Published in Multiple Sections JGR: Space Physics (A), JGR: Solid Earth (B), JGR: Atmosphere and Oceans (C)
1969
Launched Eos as a monthly print magazine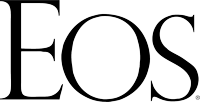 1975
Geophysical Research Letters begins publication
1978
Journal of Geophysical Research splits into three separate journals: JGR: Space Physics, JGR: Solid Earth, JGR: Oceans
1970
Hired Athelstan (Fred) Spilhaus, Jr. as Executive Director. He served until 2009.
1999
Posted first online-only AGU journal: G3 | Geochemistry, Geophysics, Geosystems
2002
Added AGU journals to be available online.
2010
Hired Chris McEntee, AGU's third Executive Director and CEO.
2013
Started Wiley publication partnership
2013
Launched the first open access journal, Journal of Advances in Modeling Earth Systems (JAMES)
December 2017
Held AGU Fall Meeting in New Orleans, LA; the first time Fall Meeting was held outside of San Francisco

2019
Celebrated AGU's Centennial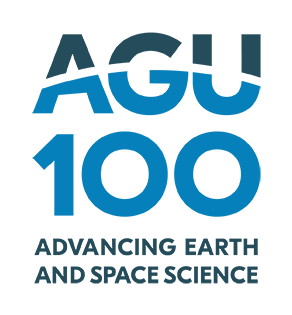 2019
Renovated AGU headquarters to be the first
net zero energy renovation
in Washington, D.C. As a model for how technologies can be combined and used to maximize energy efficiency, AGU was honored with the first Clean Energy DC Award from the Washington, D.C. Department of Energy and Environment
January 2020
Launched AGU Advances, a cross-disciplinary, open-access journal publishing full-length, high-impact research articles and commentary across all Earth, space and planetary sciences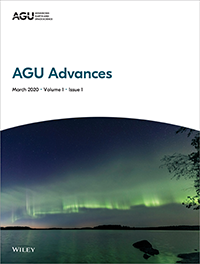 March 2020
Released Strategic Plan to guide AGU as it looks to move Earth and space sciences from "useable" to "used."