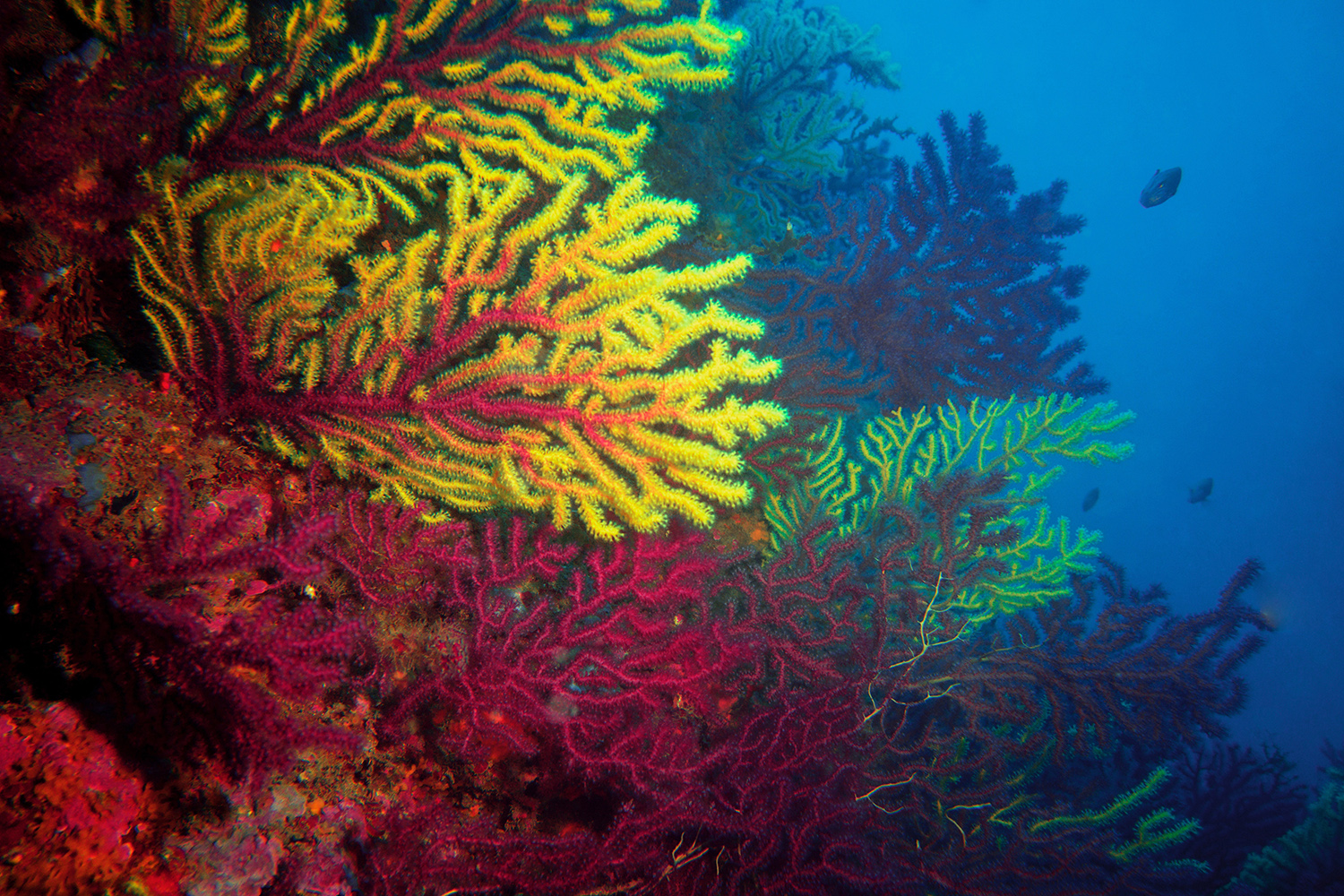 Art experiences at Ocean Sciences Meeting 2020
Art experiences at Ocean Sciences Meeting 2020
"Mosaic Murals for (Climate) Change"
Dr. Tim Lueker is climate change researcher in the CO2 research group at the Scripps Institution of Oceanography and a mosaic artist and teacher. He uses mosaic art classes and workshops to inform inspire and motivate participants toward solutions for avoiding environmental damage, climate disruptions threats posed by climate change.
In 2005, after 22 years as a researcher, graduate student, post doc and project scientist at Scripps, Dr. Lueker decided to venture into the world of mosaic arts. A natural teacher, the past president of the Rancho Santa Fe Art Guild reaches the decision makers of the future through his mosaic art classes. "I combined mosaics with ocean themes, and found a great avenue for sharing my appreciation and concerns for the oceans and environment with the fun of making mosaics."
He has conducted art classes and workshops since 2009 and also resumed his work at Scripps, where he continues to research CO2 and other greenhouse gasses, while teaching marine ecology and environmental change with the art of making mosaics.
Dr. Lueker and his business partner (and daughter) are currently working to involve communities at UCSD and across San Diego to build murals depicting over 60 years of changes in the ocean and our environment resulting from human development, progress and change.
We are thrilled that he will be displaying three of his large mosaics Wednesday through Friday during the meeting.
Visit http://drtimfineart.com for more information on his work.
Schmidt Ocean Institute Artist-At-Sea Program
The Schmidt Ocean Institute gathers artists of broad disciplines to work together with scientists and crew to take inspiration from the research occurring aboard the Institute's research vessel Falkor.
The goal of the Artist-at-Sea program is a broader awareness of the important research occurring on Falkor and a better understanding of the complex ocean issues facing us today. The Schmidt Ocean Institute believes that by providing a platform where experts from different disciplines are brought together, cross-pollination of ideas will transform both the scientists' and artists' work.
Artist-At-Sea projects have ranged from light painting performances, oceanscape resin art, woodworking sculpture, portrait painting, cyanotype prints, and a life-size mural of the Pseudoliparis swirei ghost fish. The program has resulted in more than 25 artists sailing, whose work have been put together in a traveling exhibit that has reached venues throughout the United States, including the Aquarium of the Pacific, the International Ocean Film Festival, the America's Cup race, and the Michigan Science Center.
Be sure to check out the Artist-At-Sea pieces generously on display in the Poster Hall all week at the meeting.
Visit https://schmidtocean.org/apply/artist-residency-program/ to learn more about this program.
Adventures in Being a Stereo Micronaut!
Join us all week in the Poster Hall to experience for yourself stereo videos in 3D stereo, taken in the lab, of a variety of marine organisms that range in size from mm's to cm's. The stereo microscope was created in Jules Jaffe's lab, and the range of experiences in viewing these well-known organisms such as jellies, copepods, and even phytoplankton in 3D has elicited many a "WOW" experience from viewers.
Jules Jaffe is a research oceanographer at Scripps Institution of Oceanography at UC San Diego. His research interests are broadly concerned with the use of new technology and instruments for observing oceanic phemonema, including the biological and physical properties of the upper ocean.
Jaffe recently designed and built underwater robots that mimic plankton to study ocean currents and the tiny creatures they transport. The miniature autonomous underwater explorers, or M-AUEs, are able to study small-scale environmental processes taking place in the ocean.
Additional Art & Science Activities in San Diego
Inspired by the Ocean Sciences Meetings being held in San Diego, Seaport Village and the Port of San Diego are hosting a series of immersive art experiences that invite audiences to think about the future of our oceans in new and creative ways. Ocean Optimism - Art Interpreting Science, produced by artist Jessica Ling Findley, leverages nearby Seaport Village's unique ties to the water and San Diego's role as a hub for Ocean Science and innovation, to explore new ways to communicate climate change and ocean science through art.