Hydrologic Sciences Early Career Award
Ben Livneh
University of Colorado Boulder
Citation
Dr. Ben Livneh is one of the best qualified early-career scientists for this award. Ben obtained his Ph.D. in 2012 and joined the Cooperative Institute for Research in Environmental Sciences (CIRES) as a postdoctoral research scientist. He then joined the climatology and hydrology group at CIRES-NOAA where he was a research scientist for 2 years. In fall 2015, he became a fellow of CIRES and joined the Department of Civil, Environmental and Architectural Engineering as an assistant professor. He was promoted to associate professor with tenure in August 2022.

Globally clean and safe water resources for humans and ecology are under enormous stress from socioeconomic growth, mismanagement, and above all climate variability and change. Thus, effective management of this resource is imperative for our sustainability. To enable this, understanding of regional and global hydrologic cycles (i.e., the movement of water through the landscape to streams and rivers and its interaction with the atmosphere) is critical. To this end, his research is an interdisciplinary combination of hydrology with the disciplines of climate, cryosphere, agriculture, ecology, and social science. He brings sophisticated physical hydrologic modeling techniques coupled with various processes such as ecology, water quality, sediments, etc. He uses these coupled modeling techniques to understand the impact of climate variability and change along with land cover changes on watershed hydrology and consequently on natural resources management. His research continues to reveal new insights into the drivers of prolonged droughts, especially in the western United States. His research is highly impactful, especially in water resources planning and management in the semiarid regions of the western United States. He has contributed toward developing large-scale data sets that are crucial for understanding and modeling hydrologic processes.

Ben is not only a top-notch researcher but also a passionate teacher and mentor. He has mentored and published with several graduate students and postdoctoral researchers. They are well placed in academia and industry, which is a testament to his continued commitment to pedagogy and mentoring.

The Hydrologic Sciences Early Career Award is presented annually and recognizes outstanding contributions to hydrology through research, education, or societal impacts. Dr. Ben Livneh embodies the spirit of this award, perfectly, through his impactful contributions aimed at socially important problems and mentoring of young scientists.

I wish him continued success!

—Balaji Rajagopalan, University of Colorado Boulder
Response
I am extremely grateful and humbled to have been selected for this award. To my nominators, I extend thanks that go beyond this award, and for your continued support. Thank you.

Water resources and hydrology are dealing with unprecedented challenges amid ongoing changes in land cover, climate, and evolving societal demands. I am inspired to work in this field and to see the passion of my colleagues and nominators in their efforts to address some of the biggest challenges we face. The ongoing drought in the western United States exemplifies this challenge in a number of ways that require us to rethink our relationship with water and our expectations for what the future may hold. I have been fortunate to have the opportunity to learn from scientists and leaders across a range of disciplines. Tenable solutions to water issues must encompass multiple disciplines and diverse perspectives. The path forward should involve not just scientists but also the users of water and climate information. We have a duty to ensure that solutions are equitable and inclusive to the communities that are most greatly affected by climate extremes.

Although we face unique water challenges, I believe the field of hydrology is entering a golden age given the availability of spatially continuous monitoring from remote sensing, given the connections and networks of in situ observations, and given the accumulated knowledge that we hydrologists have gained over recent decades that can be applied using models that integrate emergent knowledge and observations.

The most rewarding part of the journey has been the interactions with students, postdocs, and younger colleagues. Helping them grow and achieve their goals, as well as seeing their scientific creativity emerge, has been a reminder of the fascinating adventure that we all embark on as scientists.

I express my gratitude to my nominators and colleagues, and to AGU. Best wishes!

—Ben Livneh, University of Colorado Boulder
Field Photos
Hydrologic Sciences Early Career Award
Debra Perrone
University of California, Santa Barbara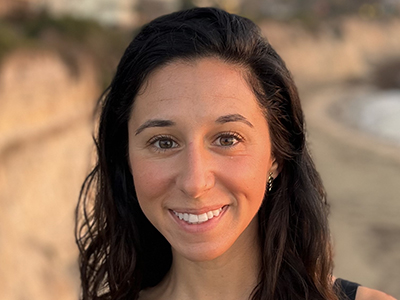 Citation
Dr. Perrone has quickly established an international reputation as an outstanding researcher in sustainable water resource management. Her diverse skill set in scientific, engineering, and policy aspects of hydrology has placed her on a trajectory to become a global leader in the management and protection of groundwater resources. Her excellent publication record includes articles in Nature, Science, Nature Geoscience, Nature Sustainability, Proceedings of the National Academy of Sciences, Environmental Science & Technology, and Environmental Research Letters covering such topics as groundwater depletion, unconventional oil and gas development, the food-water-energy nexus, and water law. These studies have often relied on big-data approaches, intricate spatial analyses, and thoughtful interpretation of what the results mean to policy and governance.

Of note in these publications are a series of papers examining the extent of groundwater resources at depth and their relationship to where wells are drilled. Few other researchers have examined groundwater resources from this perspective. Dr. Perrone has demonstrated that wells are being drilled to increasing depths as water tables fall in many locations in the United States and around the world. This is an unsustainable practice because of deteriorating water quality at depth and has serious equity implications because of the cost of drilling deeper wells.

Dr. Perrone has become a leading thinker on the topic of groundwater sustainability. She was a convener of the 2019 AGU Chapman Conference "Quest for Sustainability of Heavily Stressed Aquifers at Regional to Global Scales" and is cochair of three of six sessions at that meeting. The Global Groundwater Sustainability Statement, which included Dr. Perrone as part of the leadership team, was a product of this meeting. This statement has over 1,000 signatories from over 100 countries and was summarized in a correspondence to Nature that was coauthored by Dr. Perrone. This statement provides a framework to solve groundwater depletion issues, which is urgently needed to address security issues related to not only water but also energy and food.

I expect that Dr. Debra Perrone will be a star performer for decades to come and is the type of researcher that the world needs to address the challenges of the 21st century. Her ability to think at large scales and work between disciplines is something that the world will need more of in the coming years.

—Grant Ferguson, University of Saskatchewan, Saskatoon, Canada
Response
I am honored to be one of the recipients of the 2022 Hydrologic Sciences Early Career Award. To be considered for this award, I needed the support of the many kind colleagues—Grant Ferguson, Tom Gleeson, Richard Taylor, and George Hornberger—who nominated me. Beyond my gratefulness for their support, I am thankful to each of them for inspiring me throughout my early career: to Grant for his genuine curiosity in hydrogeologic systems, Tom for his propensity to "think big," Richard for his eloquent science communication, and George for his inclusive mentorship, which has provided the framework for how I have approached my academic career.

My career goal has been to couple quantitative and qualitative data to illuminate the value of water and to highlight the inequities associated with those affected most by water scarcity. I started this journey as a first-generation college student traveling thousands of miles outside the country to a rural community without access to water, only to find years later that I could travel just tens of miles from where I live in California to find communities without access to water. It is for this reason that I share this award with my students, many of whom are also first-generation college students and passionate about finding solutions to today's most prominent water challenges.

A critical component of my research involves collaborations with scholars outside my trained disciplines of engineering or hydrology. For the past decade, I have been lucky to work with Bec Nelson, whose ability to piece together complex water law is nothing short of an academic superpower. I am indebted to Bec and all my other collaborators who have worked with me to merge our disciplines in valuable, yet uncomfortable, ways. I am grateful to be part of the Environmental Studies Program at the University of California, Santa Barbara, where humanists, social scientists, physical scientists, and engineers have created an encouraging academic community to study the environment, especially for an early-career researcher.

A critical component of my life is my family. To my partner, thank you for providing one of the most challenging types of support: encouraging me to say no so that I can fully engage and be present in my yeses. To my parents, thank you for providing me with opportunities not afforded to you. And to my brother, who is the reason why I studied engineering, thank you for your guidance and mentorship.

—Debra Perrone, University of California, Santa Barbara
Field Photos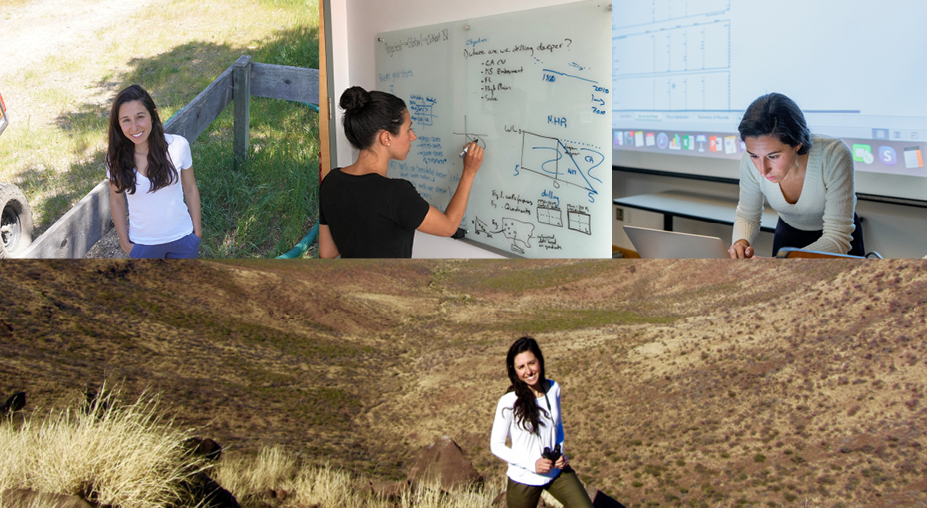 Hydrologic Sciences Early Career Award
Louise J. Slater
University of Oxford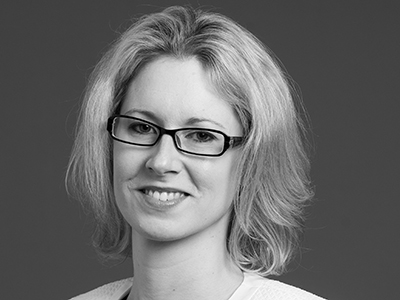 Citation
Louise Slater has been working at the interface of fluvial geomorphology, hydroclimatology, and data science, with the rare capability of moving across these disciplines seamlessly. She is creative and innovative, and, despite being early in her career, she has been able to accomplish to a level much more on par with senior researchers.

As part of her doctoral work, she focused on geomorphology and on the role of climate in driving the alluvial riverbed elevation response. She performed analyses to quantify how trends in both streamflow and channel capacity have affected flood frequency at gauging sites across the United States; her findings significantly contributed to our hydrologic understanding of the major drivers responsible for flooding. She complemented these efforts by focusing on attribution of changes in discharge during her postdoctoral work. Attribution represents a critical step toward improved flood adaptation and mitigation strategies, but one that has received limited attention in the hydrologic literature. Louise combined an extremely strong background in the fundamentals with an outstanding capability to process large data sets, allowing her to produce a series of studies that represent a benchmark for future hydrologic investigations.

Her work as a faculty member at Loughborough University first, and currently the University of Oxford, has been equally impressive. She has been able to secure funding and collaborate widely to advance our understanding of flood nonstationarities viewed through the lenses of changes in the climate system, in land use/land cover, and in geomorphology. Her efforts span a number of different spatial and temporal scales, from urban watersheds in the United Kingdom to the global scale, and from the historical past to multidecadal future horizons.

Louise is not only a fantastic researcher but also a great communicator, providing the big pictures while paying attention to the details. She has always known that science does not live only in papers, but it needs to be communicated well to be impactful, and she has paid much attention to this aspect. Moreover, she dedicates her time to service and educational activities through the organization of short courses and manuscripts of broad value to the community.

Louise set a high bar for herself, one that she has been able to clear. I expect she will continue on this upward trajectory and that she will be an example for researchers in our field.

—Gabriele Villarini, University of Iowa, Iowa City
Response
I am deeply humbled and grateful to be receiving this award. I would like to thank Gabriele Villarini for his exceptionally kind citation and for being a true role model to me, as well as the other letter writers for their generous support.

To date, my academic journey has been both a whirlwind and a vastly formative experience, blending diverse research fields, from fluvial geomorphology to hydroclimatology and seasonal to decadal forecasting. This sense of belonging to different research communities has somehow mirrored my upbringing across nations—appreciating and learning from diverse perspectives as I developed my own.

This award provides a wonderful opportunity to express my gratitude to those who have mentored and supported me. Under the guidance of Hervé Piégay and then Michael Singer, as a graduate student I discovered the joy of exploratory research in large-sample fluvial geomorphology. A postdoctoral scholarship in Gabriele Villarini's lab helped me broaden my horizons into hydroclimatology and hydrological forecasting. Back in the United Kingdom, I felt particularly supported by the kindness and wisdom of colleagues during my lectureship at Loughborough University, especially Robert Wilby.

Since 2018, the University of Oxford and Hertford College have provided valuable support in enabling me to develop my research group. Michael Singer, my Ph.D. adviser, used to tell me that the sign of a good advisory relationship is when both parties learn from one another, and I feel lucky that this has been the case with every one of my group members. So I would like to say a special thank you to each of you, past and present.

I feel fortunate to have collaborated with and/or learned from some outstanding people, both within Oxford and beyond, including Simon Dadson, Manuela Brunner, Stacey Archfield, Wouter Berghuijs, Conor Murphy, Anne Van Loon, Daniel Parsons, Steve Darby, Hannah Cloke, Xihui Gu, Jiabo Yin, Yao Yue, Chris Hackney, Ilaria Prosdocimi, Christel Prudhomme, Rebecca Lester, Tim Marjoribanks, Steve Rice, Heather Viles, Rebecca Hodge, James Kirchner, Chris Huntingford, Chiyuan Miao, Di Long, Shuo Wang, Abdou Khouakhi, and many more than I can list here. I am also deeply thankful to UK Research and Innovation for funding my Future Leaders Fellowship.

Perhaps most important, I am grateful to my family: my parents, sister, husband, and daughter, who help me understand what matters in life, the value of striving for work-life balance and helping others achieve it too.

—Louise J. Slater, University of Oxford, Oxford, U.K.
Field Photos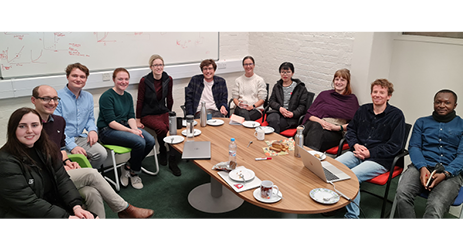 Hydrologic Sciences Award
Ellen Wohl
Colorado State University
Citation
"For fundamental contributions to mountain streams and the science and practice of stream restoration"

Ellen Wohl is a pioneer in fluvial hydrogeomorphology and the authority on the impacts of large wood on mountainous streams and stream-floodplain systems. Her contributions cannot be overstated: Literally anyone who thinks about wood dynamics in stream systems will come into contact with her work. Ellen has defined the field of the science and practice of river restoration, with original contributions on the human impacts on riverine systems, carbon cycling in complex landscapes, and the role of hydrologic connectivity in flood hazard prevention and control. She is a prolific writer with several highly cited books (her book on mountain rivers is a classic) and an impressive number of impactful and highly cited publications, most of them as single- or lead-author. Ellen has an uncanny ability to synthesize complex systems into simple, transferable ideas, and her work has helped both scientific and nonscientific communities to appreciate the role of science for decision support in planning and management of our natural resources. She is an exceptional observationalist who has likely walked thousands of miles of streams alone with nothing but a notebook in hand. At the same time, she is a great collaborator and community leader who has mentored an exceptionally large number of young people, many of whom are now leaders in the field. She has served as a role model to countless female hydrologists and geomorphologists as a direct mentor or collaborator, and is the person behind several new activities promoting women in hydrogeology, such as the very successful series of seminars she initiated on "Women Advancing River Research." In summary, Prof. Wohl is an ingenious and original hydrogeomorphologist, a committed educator and leader in the field, and an exemplary scientific citizen in every respect. She is exactly the scientist all hope to be: kind, brilliant, and motivated to change the world through her efforts.

—Efi Foufoula-Georgiou, University of California, Irvine
Response
I greatly appreciate the honor of this award and the kind words in the award citation. I chuckled at the image of walking streams with only a field notebook—I wish. More commonly, the walking is burdened with cumbersome and heavy surveying or coring equipment, samples, chest waders, and so forth. But I think the image captures a key point: the importance of observation and thinking while in the presence of the environments we study. Those of us who examine hydrological research questions in a field setting are extremely lucky. We can enjoy the intellectual challenges common to all scientific research, and we can examine those questions in natural settings that provide inspiration and insight, as well as reality checks on scientific flights of fancy. I have been privileged to work in a wide array of natural environments, from mountainous headwaters to lowland floodplains and from the Arctic to the tropics, and without question these diverse field experiences have made me a better scientist.

I have also been privileged to work with wonderful colleagues, from my first mentors to my current graduate students, and again without question, these collaborations have made me a better scientist. Now it is the people who work in environmental science who give me hope.

I was in elementary school when Earth Day was first celebrated, and I grew up in a society coming to grips with pollution, extinction, and environmental degradation. The resulting sense of urgency shaped my choices to study Earth's surface environments and the interactions of physical processes and biotic communities. The environmental threats of the 1960s and '70s have now intensified but have also been overtaken in many people's consciousness by a warming climate. The hydrologic sciences community, along with the broader community of those who study processes in Earth's critical zone, make vital contributions to understanding and fostering environmental resilience and sustainability. I see the talent and the passion needed for these contributions in the scholars now starting their careers in hydrology, and I hope that each of you gets as much joy and satisfaction from your work as I have gotten from mine.

—Ellen Wohl, Colorado State University, Fort Collins
Field Photos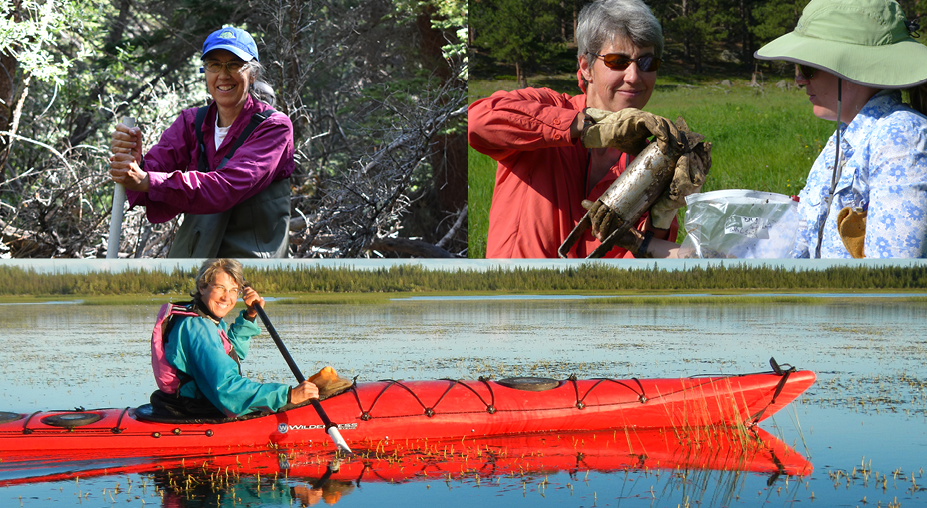 Upmanu Lall
Columbia University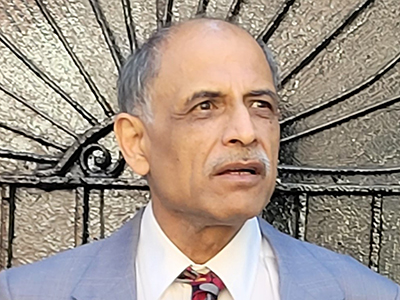 Field Photos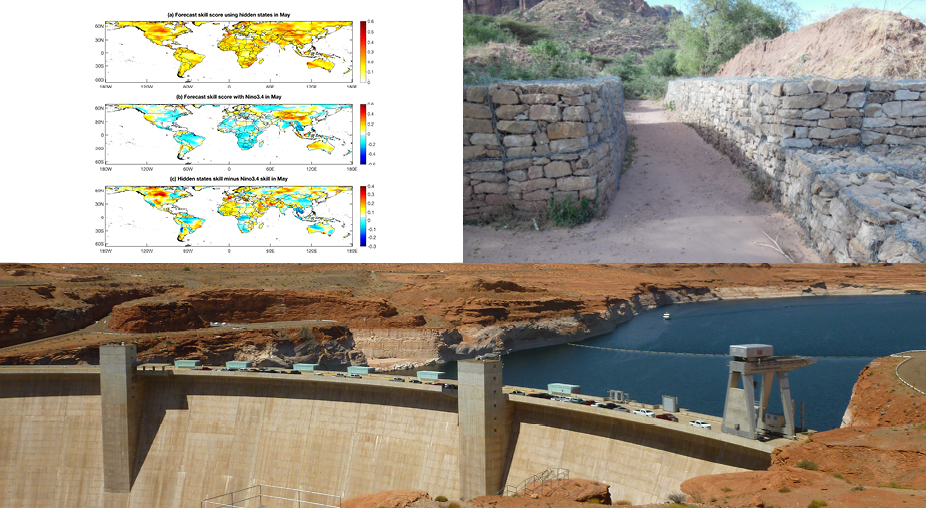 Paul A. Witherspoon Lecture
Kamini Singha
Colorado School of Mines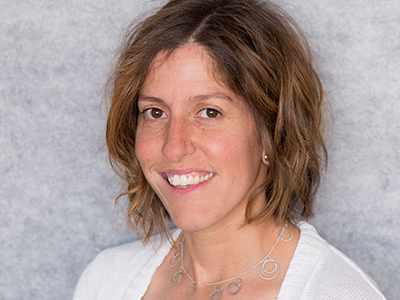 Field Photos