Chapman
on Advances in Understanding Alfvén Waves
in the Sun and the Heliosphere | 28 May-2 June 2023
Berlin, Germany
About the Meeting
This conference aims to bring together scientists to review and discuss the current status of research on Alfvén waves in space plasmas, including the solar atmosphere, the solar wind, planetary magnetospheres and ionospheres, and laboratory plasmas (if relevant to space plasmas). Participants will have the opportunity to interact and exchange knowledge/ideas with scientists from the "other" communities in a collegial setting.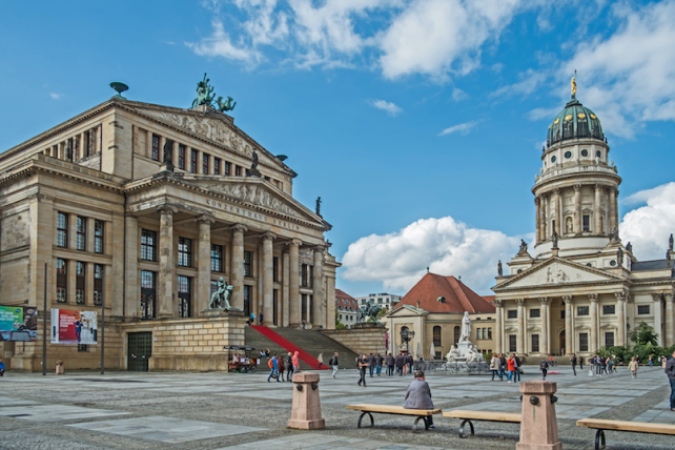 Who should attend
We invite participants who research Alfvén waves either observationally, numerically or theoretically. We encourage students to attend. NSF is providing travel support for students and early career professionals. More information can be found on the travel grant page.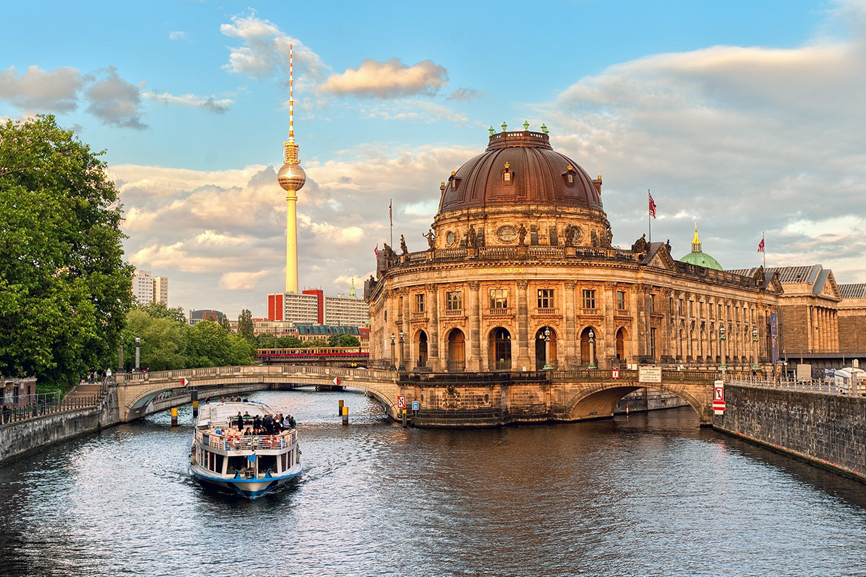 Abstract Themes
The overarching themes of Alfvén wave research, regardless of what system they occur in, are:
Alfvén wave generation mechanisms
Alfvén wave propagation and coupling
Alfvén wave interactions with plasma and energetic particles
Alfvén wave applications in solar system plasmas
These themes will form the structure of the conference.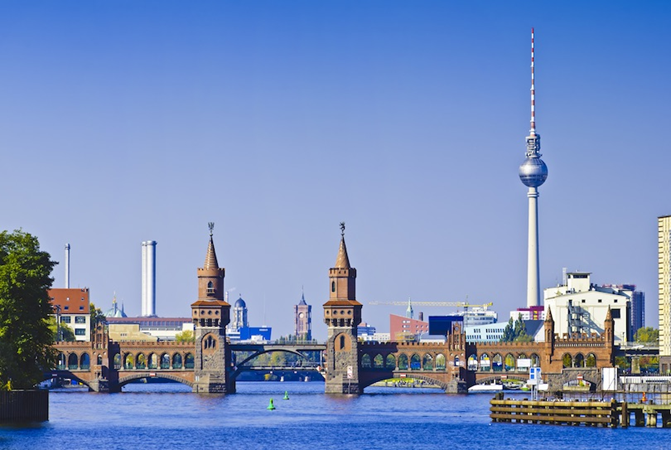 Format Overview
The scientific part of this conference will span four days (Monday through Thursday) plus Sunday afternoon (before the scientific part) for a welcome reception and Friday for an optional sightseeing tour.
The meeting will be comprised of oral and poster sessions, breakout sessions, and summary discussions. In addition, there will be several tutorials early on, providing overviews of Alfvén wave research as it relates to specific space regions. This is intended to benefit those participants working on Alfvén wave research in other regions than presented in the tutorial.
The schedule will be thematically divided into four topics. Emphasis will be put on mixing the sessions with talks on Alfvén waves in various plasma regimes to encourage cross-disciplinary discussions.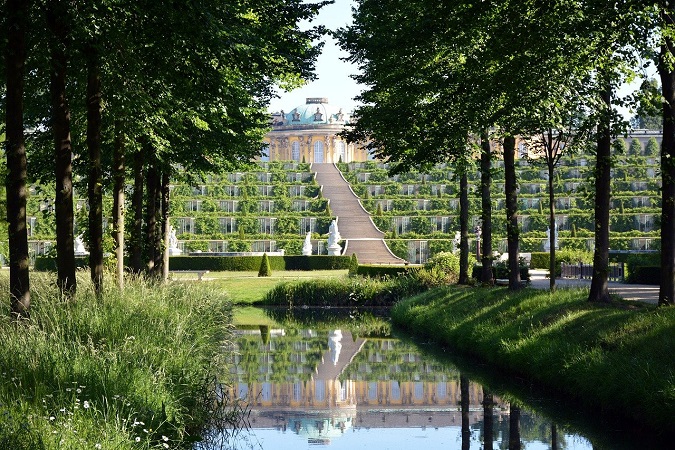 Abstract submission policies
Abstract submissions are now closed. The abstract submission deadline was 15 February 2023. You are not required to be an AGU member to submit an abstract. There is no fee for submissions.
Abstracts must focus on scientific results or their application. The Program Committee may decline abstracts with other focuses.
By submitting an abstract, you are obligated to give a presentation in the designated manner assigned by the Program Committee. Your submission also grants AGU permission to publish the abstract. You cannot request oral presentations, although you may request a poster presentation.
Abstract submission guidelines
Abstracts must meet the following guidelines to be considered for the Chapman Conference.
Your abstract title should be no more than 300 characters and the abstract text must be less than 2000 characters. The character limit includes punctuation, but not spacing.

In lieu of adding the names of individual team members, you may reference a research team in the 'Title of Team' field during the submission process.

You may add one table or image to your submission. If you would like to include multiple images, you must combine the images and save them as one file. We prefer image files be .jpg, however, .png, and .gif are also supported file types.

Submissions can be submitted and edited at any time up until the abstract submission deadline.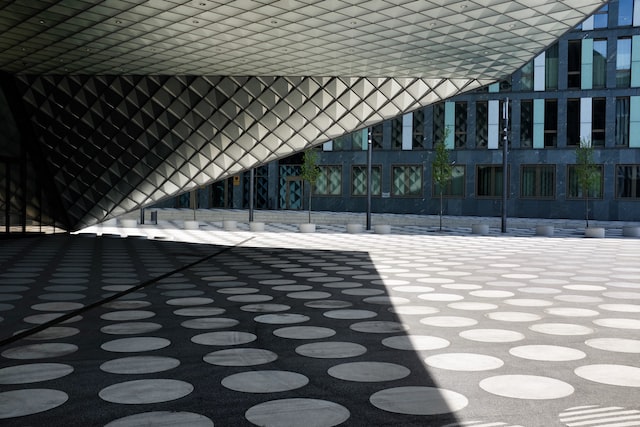 Confirmed Participants
The following list of scientists includes invited speakers and others, who also confirmed their attendance. Overall, about half of the oral talk time slots will be filled with invited speakers. The rest of the time slots will be assigned after the abstract deadline on 15 February 2023. In addition, some will be assigned to poster sessions.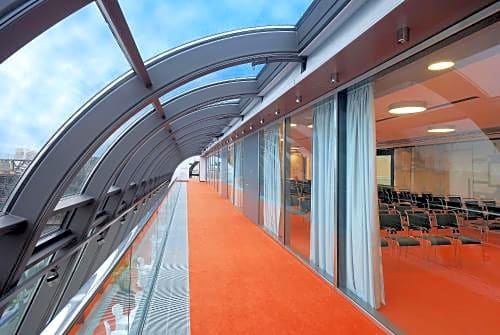 Alex Russell, University of Dundee, UK
Munehito Shoda, National Astronomical Observatory, Japan
Norbert Magyar, KU Leuven, Belgium
Gerhard Haerendel, Max-Planck-Institute, Germany
Laila Andersson, University of Colorado, USA
Bertrand Bonfond, University of Liège, Belgium
Bob Lysak, University of Minnesota, USA
Ivan Pakhotin, University of Calgary, Canada
Andrew Wright, University of St. Andrews, UK
Eun-Hwa Kim, Princeton University, USA
Craig Kletzing, University of Iowa, USA
Sheng Tian, UCLA, USA
Sihui Zhong, University of Warwick, UK
Raffaella D'Amicis, National Institute of Astrophysics, Italy
Daria Sorokina, KU Leuven, Netherlands
Sergio Diaz-Suarez, Universitat de les Illes Balears, Spain
Tom Howson, University of St Andrews, UK
Juie Shetye, New Mexico State University, USA
Samuel Grant, Queen's University Belfast, UK
Erwin Verwichte, University of Warwick, UK
Qiugang Zong, Peking University, China
Slava Pilipenko, Space Research Institute, Russia
Hui Li, National Space Science Center, China
Arya Afshari, University of Iowa, USA
Peter Delamere, University of Alaska, Fairbanks, USA
Yasuhiro Nariyuki, Toyama University, Japan
Richard Morton, Northumbria University, UK

Aoi Nakamizo, NICT, Japan
Krushna Chandra Barik, Indian Institute of Geomagnetism, India
Frances Fenrich, University of Alberta, Canada
Megan Gillies, University of Calgary, Canada
Robert Rankin, University of Alberta, Canada
George Clark, JHU/APL, USA
Lyndsay Fletcher, University of Glasgow, UK
David Knudsen, University of Calgary, Canada
Petra Kohutova, University of Oslo, Norway
Lei Dai, National Space Science Center, China
Ali Sulaiman, University of Minnesota, USA
Tom Van Doorsselaere , KU Leuven, Netherlands
Akimasa Yoshikawa, Kyushu University, Japan
Dmitri Klimushkin, Institute of Solar-Terrestrial Physics, Russia
Hugh Hudson, Space Sciences Laboratory, USA
Philippe Zarka, OBSPM, France
Annika Salveteer, University of Cologne, Germany
Mel Abler, Space Science Institute, USA
Abhishek Srivastava, Indian Institute of Technology, India
Valery Nakariakov, University of Warwick, UK
Bill Lotko, Dartmouth University, USA
Tom Elsden, University of St. Andrews, UK
Binzheng Zhang, Univeristy of Hong Kong, Hong Kong
Peter Damiano, University of Alaska, Fairbanks, USA
Oleksiy Agapitov, University of California, Berkeley, USA
Hui Li, National Space Science Center, China
Oral Presenters Guidelines
All oral presentations will be uploaded to the podium laptop the day before your presentation. If your presentation is Monday, please contact the conveners. Please bring a copy of your presentation on a USB drive. Presentations should be formatted to 16:9 if possible. The podium laptop will be a PC.
Be considerate of other speakers and the audience by staying within your allotted time. The individual presentation time includes 3-5 minutes for discussion and changeover to the next speaker. Session chairs will hold you to the allotted time, which is essential to ensure adequate time for questions and discussion.
Please discuss the material as reported in your submitted and approved abstract.
Prepare your presentation in advance so that your ideas are logically organized, and your points are clear.
Give an opening statement to acquaint the audience with the nature and purpose of the study. Speak slowly and clearly. Word choice should be simple: use active words and short sentences.
Poster Presenters Guidelines
Each presenter will have a portrait poster space of 1 meter wide x 2 meters high (3.3 feet wide by 6.5 feet high). Posters will be displayed Monday and Tuesday. All posters must be removed Tuesday after the last scientific session.
The presentation must cover the material as cited in the abstract. Please also follow this advice.
Place the title of your paper and authors' names prominently at the top of the poster board to allow viewers to identify your paper.
Prepare all diagrams or charts in a size sufficient to be read at a distance of 2 meters. Paragraph and figure caption text should be AT LEAST 24-point font (0.9 cm height) and headers AT LEAST 36 point font (1.2 cm height)
Label different elements as I, II, III; or 1, 2, 3; or A, B, C, making it easier for a viewer to follow your display.
Registration
Registration for the conference is now open. The deadline to register is 26 April. If you want to register for the optional excursion on 2 June, see the Excursion tab for information and a separate registration link.
Register

Registration rates
$775 - Regular registration fee
$475 - Students and Low Income and Lower-Middle Income Countries registration fee*
The registration fee includes access to the scientific program, a Sunday evening opening reception, daily refreshment breaks and daily lunch Monday to Thursday. The registration deadline is 26 April 2023.
*These countries are defined by the World Bank as LOW INCOME (Tier 1) and LOWER-MIDDLE INCOME (Tier 2).
Cancellation policy
If you must cancel your registration, you must email AGU with written notification.
Registration cancellations received by 26 April 2022 will receive a full refund.
Cancellations received between 27 April and 3 May 2023 and a $50 processing fee deducted.
No refunds will be issued after 3 May 2023.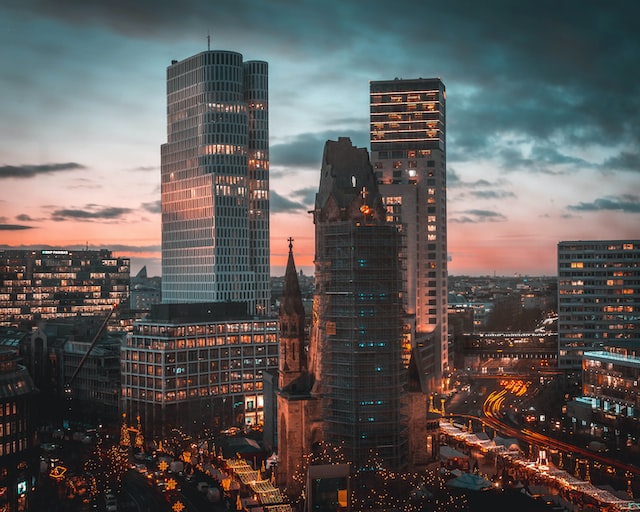 Housing
Park Inn
Alexanderpl. 7
10178 Berlin
Rates:
€114.00 per night (single occupancy)
€144.00 per night (double occupancy)
Check-in: 3:00 PM
Check-out: 12:00 PM
Rates include VAT and breakfast.
Cancellation policy: Reservations may be cancelled free of charge until 14 days prior to arrival.
Cancellations made less than 14 days prior to arrival will be charged 90% of the total stay.
Reserve your housing by 26 April 2023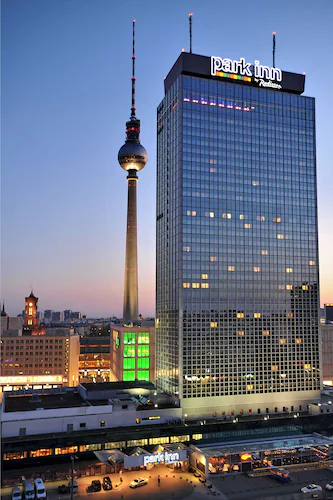 Travel from Berlin Brandenburg Airport to Park Inn
---
By taxi
The Park Inn is approximately 25 km from Brandenburg Airport. It takes between 40 and 60 min, depending on the time of day. The cost is approximately €50-€75.
By train
Use the local S-Bahn train system. Line S-9 directly connects the airport with Alexanderplatz (Alexander Square), where the Park Inn conference hotel is located. The platform is underground at the airport. Normally, the S-9 train is on Track 5 (Gleis 5), but please verify. Take the train in the direction of Spandau. The train runs every 20 minutes. Buy a single ticket for zones ABC, which costs around €4. Enjoy a 41-min ride. Get off at Alexanderplatz Station. This is a larger station so we recommend that you ask an official for the correct exit. Alternatively, if you see the tall TV tower, then you should take the exit on the opposite side of the station. From there, it is only a 5-minute walk to the Park Inn.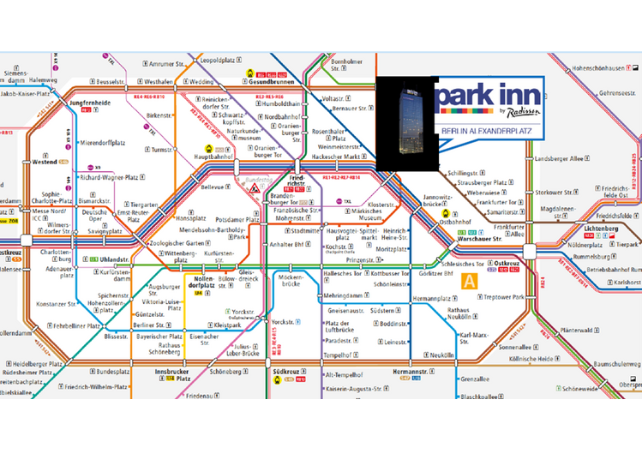 Alfvén Waves Chapman Travel Grants
The Chapman Conference conveners would like to thank the National Science Foundation for their support. Travel grant support is for the U.S. scientific community. Students and early career scientists affiliated with U.S. institutions are encouraged to apply.
Deadline: 15 February 2023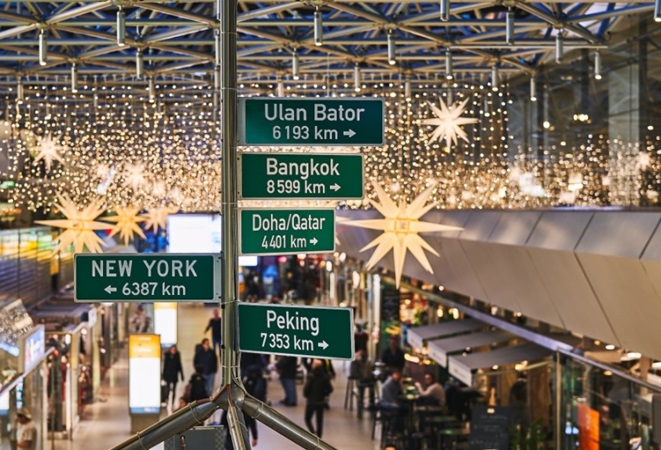 Chapman Conveners and Program Committee
Conveners
Andreas Keiling, University of California, Berkeley, USA
Tom Van Doorsselaere, KU Leuven, Belgium
Program Committee
George Clark, JHU/APL, USA
Lyndsay Fletcher, University of Glasgow, UK
Akimasa Yoshikawa, Kyushu University, Japan
David Knudsen, University of Calgary, Canada
Lei Dai, National Space Science Center, China
Ineke De Moortel, University of St Andrews, UK
Ali Sulaiman, University of Minnesota, USA
Hermann Lühr, Geoforschungszentrum, Germany
Petra Kohutova, University of Oslo, Norway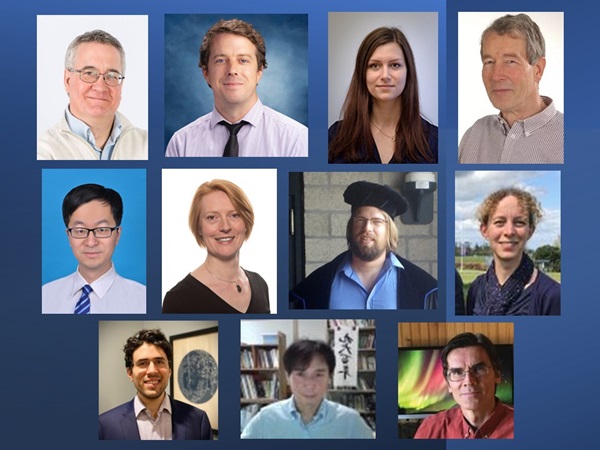 Post-Conference Excursion
There will be no science sessions on Friday, 2 June. Instead, for those with time and interest, join us on a 2.5-hour river cruise along the river Spree, which once partially separated West Berlin and East Berlin, through the heart of Berlin. This excursion is especially recommended if you do not have time to do any sightseeing on your own. And even if you do, the boat tour gives you a different perspective on Berlin's iconic landmarks. Live commentary provides historical and cultural context during the journey.
After the cruise, for those interested, join us for lunch in one of the many outdoor restaurants. Then, we will walk (5-10 min) towards must-see museums, which you can explore on your own or in groups. This will fill the day in the historic part of Berlin.
The boat will leave on Friday at 10:00 AM. The pier is a 20 minute walk (1.1 km) from the conference hotel.
Registration and fees
Sign up for this excursion here. The maximum capacity for the boat is 60 people. It will also be possible to sign up onsite at the conference, if space allows. Priority will be given to those that signed up online.
The cost for the cruise is €20 per person. The cruise is open to all conference participants and accompanying persons. Fees will be collected onsite in Berlin. Drinks and refreshments are available for purchase onboard.
Need more info?
If you have questions about this excursion, please contact the convener Andreas Keiling ([email protected]).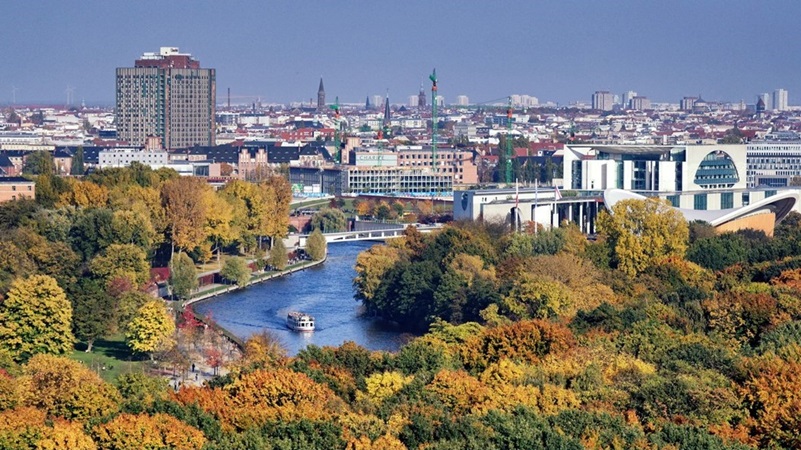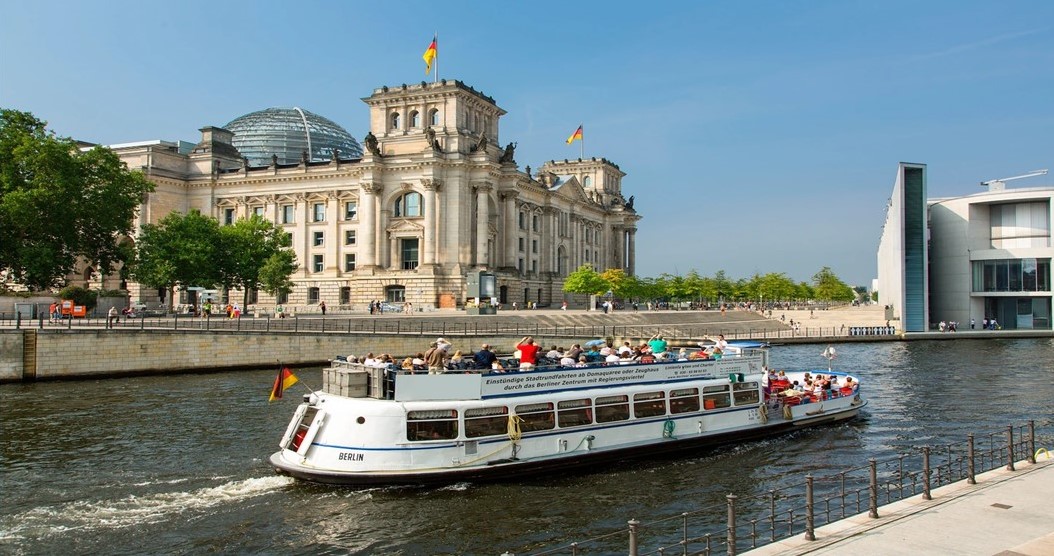 Thank You to our Sponsors