Chapman
The Second National Conference: Justice in Geoscience
14-17 August 2022 in Washington, D.C.
Participant Applications are Open
The application deadline is 28 April at 12:00 PM EDT/16:00 GMT.
Apply today!
About the Meeting
The Second National Conference: Justice in Geoscience engages intergenerational and convergent coalitions to broaden participation of Black, Native/Indigenous, and Latinx students and scholars in geosciences and related disciplines. The first conference on diversity in the geosciences occurred in 1972 and it is past time to hold another. The Second National Conference (SNC) will feature events and programming that span three themes:
Archival: Reading the past to create paths forward
Urgent: Justice for geoscientists of color
Imaginary: A radically different future
Prior to the meeting, an unconference activity will allow all participants to take part in assembling the conference program. Applications to participate in the conference will be reviewed in late April. Approved participants will be invited to register for the conference in August and to join the "unconference" preconference activities to be held in late May or early June. These online activities will be dedicated to creating the conference program and initiating the 2072 Report. Participants are encouraged to take part in one or more of these pre-work sessions (through online documents and a potential video call) to collaborate with conveners to build the conference program and to voice what is important to them as an attendee of the Second National Conference.
Five innovative session formats are designed to fulfill the unique needs of the emergent topics. Each day ends with writing in small groups to reflect and create a living archive of conference activities. SNC will culminate in the publication of the 2072 Report, a roadmap that scholars and community members can use to advance DEI in geoscience over the next fifty years.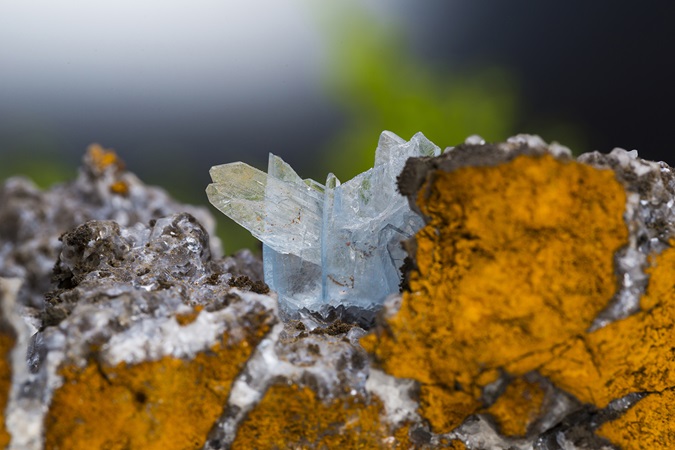 Who should attend
We encourage participation from geoscientists and geographers representing academic, government, non-profit and industry sectors; scholars in other fields like history, education, humanities and Black, Native, Latinx, AAPI, and ethnic studies that engage any combination of the three conference themes (archival, urgent, and imaginary); and community leaders, activists, artists and creatives interested in the history and future of the Earth.
1

The 2072 Report

Participants will contribute to a community report that provides checkpoints, strategies and accountability for broadening participation.

2

Coalition and Community building

Participants at the conference will build networks, across spectra of discipline and positionality, that can sustain radical progress towards diversifying geoscience in the next fifty years.

3

Celebrating our legacy

The SNC invites participants to situate their work within the context of a half-century of visionary efforts to share success, overcome challenges, and advance justice in geoscience.

4

Creating a radical earth-learning environment

We aim to challenge notions of who is a geoscientist, how geoscience happens, and why geoscience is critical for Earth's future.
Archival: Reading the past to create paths forward
We must hone the tools we use to examine history and uncover what has been buried and what was never preserved. Example topics: history of geoscience and geography, historical trends in geoscience participation, social movements and geoscience learning environments, hidden figures in geoscience history, and other archival work

Urgent: Justice for geoscientists of color
Present environments, atmospheres, and realities directly affect the lived experiences of people and the formations of the Earth. Changing these circumstances requires targeted interventions. Example topics: leveraging institutional partnerships, brave leadership, inclusive mentoring/advising practices, and other strategies to dismantle barriers.

Imaginary: A radically different future
The landscape of the future is full of possibility. Envisioning a geoscience ecosystem for all challenges us to dream outside of the limitations of the present and past. Example topics: critical theories in broadening participation; encounters within, across and beyond disciplines; community- and coalition-building; and other systems of world making.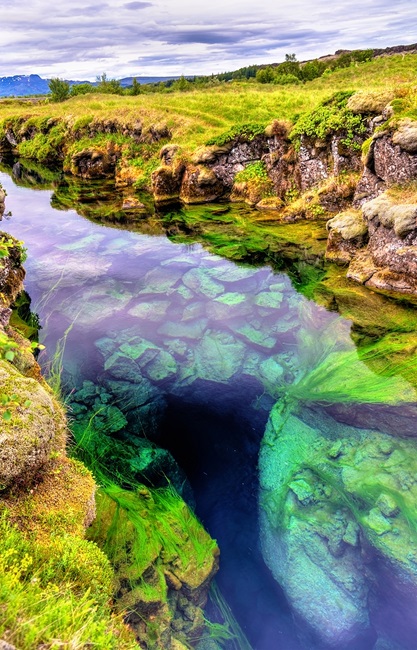 Format Overview
Every day of the program features 1-2 keynote lectures followed by discussion in breakout groups, then conference sessions, and finally reflection in writing groups.
● Plenary keynotes (30–45 minutes) provide foundational frameworks, mechanisms of reflection, and calls-to-imagine so that participants are inspired to tackle the work of the sessions.
● Breakout discussion (30 min) will take the place of Q&A after the keynotes and participants will grapple with the challenges, realities, and possibilities posed in the keynote.
● Conference session (90 min) topics will be chosen during the unconference activity and will be convened under one of five formats: reading seminars, question-driven sessions, arts & creative sessions, workshops, or action labs.
● Writing groups (90 min) will gather small groups to engage in both free-form and guided writing prompts to ground participants in the practice of reflexivity and to produce a physical archive that will contribute to the completion of the 2072 Report.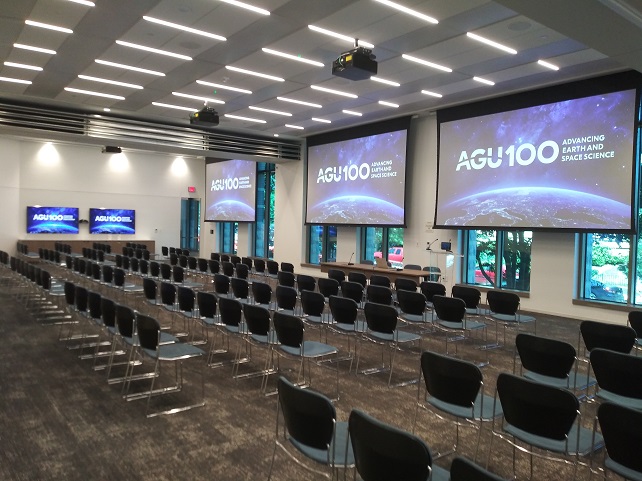 Scientific Session Formats
Reading Seminars
Format: This session allows participants to engage with a selected reading (or other material/work) to generate a focused discussion. This format serves as a place of intense and prolonged discussion to absorb, interrogate, and build from an existing work.
Participation: groups of no more than 8.
Timing: These discussions should take place over 2 or 3 sessions.
This session format is available for in-person and virtual participants.
Question-Driven Sessions
Format: Participants will engage in focused conversation to create a list of questions that probe the edges of our understanding, dispute existing frameworks, and unearth new theories and methodologies that refine the process of question-making.
Timing: These discussions should take place over one session.
Arts & Creative Sessions
Format: Artists, humanists, and creatives are encouraged to engage in creating art, dance, music, poetry and other works to share with a broad audience. Works should be inspired by a central theme or topic that needs more exposure, emphasis, or illumination.
Timing: These should take place over 1 to 2 sessions.
Workshops
Format: These sessions serve to disseminate relevant skills and expertise to the wider community from peer-experts. These sessions will be optimized for skill sharing and building capacity in leadership and other critical skills.
Participation: Workshops should be led by 2-3 participants. Groups of no more than 12 participants.
Timing: These workshops take place over 1 to 2 sessions.
This session format is available for in-person and virtual participants.
Action Labs
Format: Action labs are a catalyst for starting or progressing on an ongoing/planned action. Labs prioritize collaboration, conspiring, mentoring, and advising to leverage collective power and insights to generate strong coalitions.
Participation: Labs should be led by 2-3 participants. Groups of no more than 12 participants.
Timing: These labs should take place over 2 or 3 sessions.
Getting here
By Air
There are three major airports in the Washington, D.C. region (in order of distance from the Washington Hilton): Ronald Reagan Washington National Airport (airport code: DCA), Washington Dulles International Airport (airport code: IAD) and Baltimore/Washington International Thurgood Marshall Airport (airport code: BWI). All three airports offer multiple U.S. and international flights daily.
Reagan National Airport is just a 10-minute drive from the city line. The airport is accessible from its own Metro stop on the Blue and Yellow lines. A taxi ride into downtown D.C. will cost about $15-$20. Uber, Lyft and Via offer transportation services to and from Reagan National Airport.
Dulles Airport is located 26 miles from D.C. in suburban Virginia. The airport has a dedicated access road that makes getting into the city efficient via car, taxi or airport shuttle. Washington Flyer taxi cabs exclusively service Dulles Airport. A taxi ride into D.C. will cost about $65-$75. Public transportation options are also available via the Silver Line Express Bus to the Wiehle-Reston East Metrorail Station or via Metrobus 5A to Metrorail stops in Rosslyn, VA and L'Enfant Plaza in Washington, D.C. Uber, Lyft, and Via offer transportation services to and from Dulles Airport.
BWI Airport is accessible via Amtrak routes that drop off at D.C.'s Union Station. A reserved seat on Amtrak will cost $15-$30. MARC commuter rail is also available to Union Station on weekdays with limited weekend service, via the Penn Line; tickets are $7 each way. Visit the BWI Airport ground transportation page for more information.
By Train
If you'd rather travel to D.C. on the ground, Amtrak is the ideal solution. The train departs and arrives from D.C.'s Union Station, which is centrally located, features its own Metro stop and has plenty of taxis awaiting as you exit.
By Bus
Travelling by bus to and from D.C. is easy with an array of options, including Megabus and Greyhound.
By Car
If you drive to D.C. with your own vehicle, ParkWhiz can help you find a parking spot.
International Attendees
IMPORTANT: Please read in advance of your arrival in Washington, D.C. regarding information about embassies, travel, and passports. Never been to Washington, D.C.? Learn more about how to enjoy your time in our nation's capital.
Visas
U.S. Government Entry Requirement for Visa Waiver Program (VWP) Countries
Effective 20 January 2011, citizens of Visa Waiver countries will be unable to enter the United States without Electronic System for Travel Authorization (ESTA) approval from the U.S. Government. VWP travelers who have not obtained approval through ESTA will be denied boarding on any air carrier destined for the United States. For more information, visit the VWP program website.
It is strongly recommended that international participants apply for visas at least 3 months prior to the Chapman Conference. Note: Some consulates may have delays in scheduling visa interviews; therefore, applicants should first contact the consulate to determine the wait time for an interview. Additional information on business visas can be found at the DOS Business Visa Center website and at the IVO website.
Also, if you are experiencing significant visa delays, please complete the visa survey, and a representative will provide feedback.
The U.S. Department of State maintains a comprehensive website containing information about traveling to the United States.
The National Academies website has additional information about visa-related issues and travel information for U.S. citizens and non-U.S. citizens.
Letters of Invitation
If you are a registered scientist attending the meeting, please contact us to request a letter. Please note that we cannot provide letters of invitation to spouses, children, or others who will be accompanying you on the trip but not attending the Chapman Conference as registered attendees.
Weather
Expect temperatures in August to be between the mid 60s and high-80s.
Health and Safety
AGU aims to provide a safe meeting environment for all attendees. Health and safety protocols will follow CDC guidance and District of Columbia current safety measures. As the conference time approaches, attendees will receive more specific information on health and safety protocols.
Thank You to our Sponsors