Who We Are
The American Geophysical Union (AGU) supports a global community of more than half a million professionals and advocates in the Earth and space sciences. Through broad and inclusive partnerships, AGU aims to advance discovery and solution science that accelerate knowledge and create solutions that are ethical, unbiased and respectful of communities and their values. Our programs include serving as a scholarly publisher, convening virtual and in-person events and providing career support. We live our values in everything we do, such as our net zero energy renovated building in Washington, D.C. and our Ethics and Equity Center, which fosters a diverse and inclusive geoscience community to ensure responsible conduct. This is an exciting time to work at AGU. Every day we approach our work with a sense of purpose, and we look for others who share that passion, and desire for a career with impact.
AGU's Mission
To meld our deep commitment to scientific discovery with an urgent desire to contribute to solution pathways for 21st century societal challenges for this and the next generation, we are committed to a culture infused with the following values: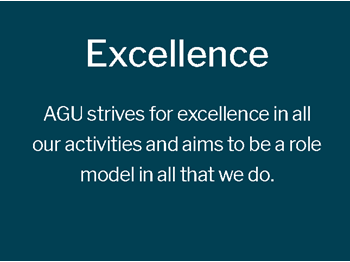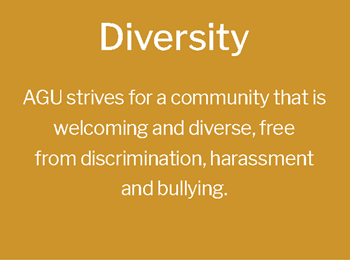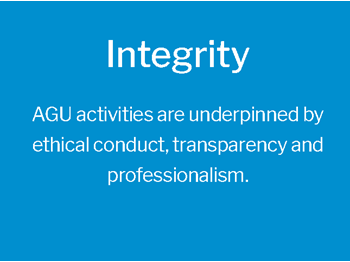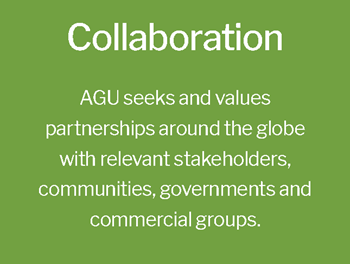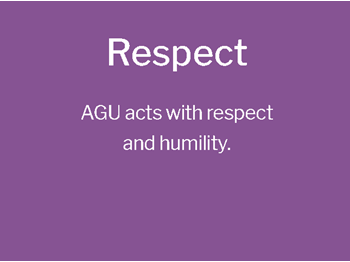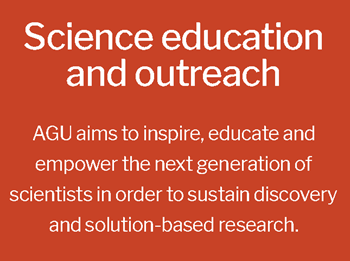 What We Offer
AGU offers a number of innovative benefits that put the employee at the center.
Our Ideal Candidate
At AGU we are looking for individuals who want to learn something new every day, who welcome a challenge, and are motivated to achieve results in a fast-paced environment. Our ideal candidate is a proactive and creative problem solver who enjoys collaborating across diverse teams.
You will feel welcomed and supported from the moment you join our team, and will take part in strengthening and evolving our workplace culture. We're working to advance science for the benefit of humanity and want each of our employees to know that they are an important part of supporting that mission.