Registration FAQs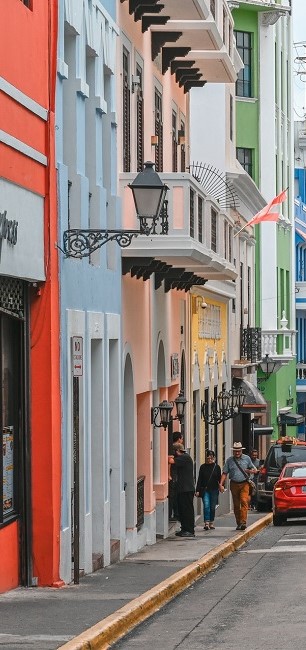 How do I register for FIHM?
What does my registration fee include?
Your registration fee includes access to oral sessions with discussions, electronic posters, eLightning presentations, exhibit hall, plenary sessions, and informal networking. All attendees, including presenters and conveners, must register for FIHM to again access to #FIHM22.
How do I purchase tickets to special events?
May I bring a guest?
Registered attendees may purchase guest passes at $100 USD each. A guest is a spouse, friend, or adult child (18 years and older) who is not working in a hydrologic science-related occupation or field. A colleague or associate working in a related scientific field or studying hydrology in school may not be registered and attend as a guest. Registered guests may not attend the oral or poster scientific sessions; however, they may visit the Exhibit Hall, and attend the Opening Reception, and all keynote lectures.
As a reminder, only fully vaccinated people may #FIHM22 in-person in San Juan. If you are not fully vaccinated (two weeks after the last required shot), please plan to attend online. For additional health and safety measures, vaccinated children cannot attend the meeting onsite as guests.
What is the early bird rate?
Reduced
registration rates
are extended to everyone who registers for the meeting prior to the early bird deadline of 17 May 2021. Payment must be received by the noted deadline to receive the early bird rate.
Will the early bird registration rate be extended for U.S. federal government employees who have not received approval to attend before the 17 May 2022 deadline?
The early bird rates will be extended throughout FIHM for U.S. federal government employees ONLY. Valid credentials will be required.
If you are not able to attend and do not want to withdraw your presentation, please encourage a co-author to present on your behalf. Presenter changes can be submitted to the scientific program team.
How are cancellations processed for the meeting?
Written notifications must be emailed to [email protected]. Registration cancellation received by 17 May 2022 will receive complete refund. Cancellations received between 18 and 24 May 2022 will have a $50 USD processing fee deducted from their refund. No refunds will be issued for cancelled registrations or ticketed events after 24 May 2022.
Can I transfer my registration to another person?
In-person and online registrations are non-transferable from one attendee to another. Each attendee will have a unique registration account.
Can I change my registration?
Attendees will have the opportunity to change their registration type from in-person to online (or vice versa). You will be required to pay the difference in the registration cost or will receive a refund of the difference. Please contact [email protected] for further assistance. The deadline to make this change is 8 June 2022.
What is AGU's Privacy Policy?
AGU is committed to protecting your privacy, and we honor your right to make choices about the information you share with us. AGU requests information from those who engage with us to complete business processes such as meeting registration, to improve the communication and sharing of science, to improve programs and websites, and to serve the interests of members, authors, meeting attendees, and others by providing them with relevant information.
We are committed to providing an explanation of what information is required and what is optional, as well as how that information is being used. Learn more about the types of information collected and their purpose.
AGU does not sell meeting attendee or member contact information. It has been brought to our attention that some individuals and organizations have been contacted with offers of lists for purchase. These offers are not affiliated with AGU in any way and are unauthorized. We thank our exhibitors for reporting this issue to us. If you receive or know of an email containing such an offer, we ask that you please alert us by email.
AGU is committed to protecting the privacy of its members and we honor their right to make choices about what information they share. Read AGU's Privacy Policy.
Will AGU accept checks and wire transfer payments for FIHM 2022 registration?
AGU will accept credit card, check and wire transfer payments. To process group registration payments, contact the FIHM Registration Center. The last day to submit payment via wire transfer or check is 8 June 2022.
Does AGU accept purchase orders?
AGU does not accept purchase orders for registration payment.
How can I obtain a letter of attendance for attending FIHM?