Community and Citizen Science: Science and Society Dialogues
Webinar
Work at the science and society interface benefits from increased awareness of, and research in, how to share science, collaborate with inspire the arts, inform policy making, and effectively work with communities and decision makers. During this event, we will hear from leading scholars in Community and Citizen Science, followed by a facilitated discussion.
All disciplines and interests are welcome! This is an opportunity for anyone new to the Science and Society section to learn more, anyone already familiar to make new connections, and for everyone to inform the directions and work of the section in the future through thought provoking presentations and conversations.
Presenters
Dr. Skye Kelty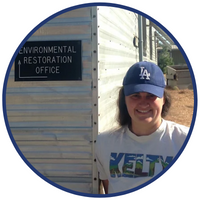 Dr. Skye Kelty is a scholar activist with expertise in toxicology and environmental justice. She uses community-based participatory research methods to identify toxic exposures for community interventions and laboratory research. Dr. Kelty co-founded the Knights Landing Environmental Health Project. She serves as the Chemical Hygiene Officer for San Jose State University.
Dr. Jennifer Shirk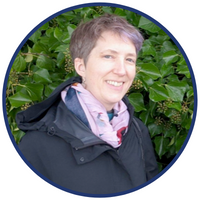 As Executive Director of the Citizen Science Association, Dr. Jennifer Shirk fosters cross-disciplinary connections to advance effective and equitable citizen and community science partnerships. Her scholarship investigates how academic and agency scientists make a space for such partnerships in their careers, and the structures that enable and constrain their approaches to collaboration.
Dr. Natasha Udu-gama
As Manager, Community and International Relations and a member of AGU's Thriving Earth Exchange, Dr. Natasha Udu-gama is responsible for identifying, building, and nurturing partnerships with community-serving organizations and leading international program development. Dr. Udu-gama has worked closely with communities to ensure that leads are able to work equitably and sustainably within community science teams to have impactful tools and solutions.
September 2022
From Tuesday, 27 September 2022 02:00 PM ET
To Tuesday, 27 September 2022 03:00 PM ET
More Information