Social and Behavioral Sciences: Science and Society Dialogues
Webinar
Work at the science and society interface benefits from increased awareness of, and research in, how to share science, collaborate with inspire the arts, inform policy making, and effectively work with communities and decision makers. During this event, we will hear from leading scholars in Social and Behavioral Sciences, followed by a facilitated discussion.
All disciplines and interests are welcome! This is an opportunity for anyone new to the Science and Society section to learn more, anyone already familiar to make new connections, and for everyone to inform the directions and work of the section in the future through thought provoking presentations and conversations.
Presenters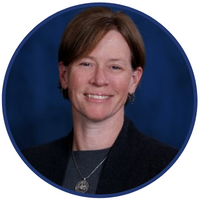 Dr. Tamara Wall is a research professor at the Desert Research Institute in Reno, NV and deputy director of the Western Regional Climate Center. Dr. Wall is also the lead PI for the California Nevada Adaptation Program (part of the national NOAA-sponsored Regional Integrated Sciences and Assessments network) and a co-PI in the Southwest Climate Science Center Consortium. Dr. Wall's work focuses on qualitative and quantitative social sciences research in climate information use by stakeholders, evaluating co-produced climate science, understanding the process of climate information dissemination and utilization.
---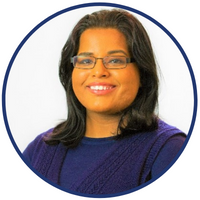 Dr. Urooj Raja is an Assistant Professor of Environmental Advocacy and Social Change at the School of Communication, Loyola University Chicago. She is an interdisciplinary social scientist whose work critically examines how people respond to climate change and evaluates old and new ways of communicating about social issues. Dr. Raja studies new and praxis-informed communication media (for example, #virtualreality, storytelling, and messaging informed by social psychology).
---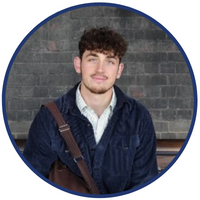 Miguel Ohnesorge is a doctoral student at the Department of History and Philosophy of Science at the University of Cambridge and visiting fellow at Boston University's Philosophy of Geoscience Lab. He works on the history of modelling and measurement in the Earth and Planetary Sciences, focussing particularly on methodological and political lessons for current research.
---
Thushara Gunda is a Principal Member of Technical Staff in the Climate Security Center at Sandia National Laboratories. She works on complex systems problems across water, energy, climate, and security domains, leveraging insights and approaches from multiple disciplines. Her work involves data fusion, open-source software development, and stakeholder engagements.
November 2022
From Tuesday, 08 November 2022 02:00 PM ET
To Tuesday, 08 November 2022 03:00 PM ET
More Information