General Information
The Frontiers in Hydrology Meeting unites the water community to share findings, connect scientists, apply water issues to the human experience, and advance the impact of science. It convenes hydrologists, engineers, social scientists, students, journalists, policymakers, educators, urban planners, natural disaster professionals and others who are driven to better understand water and the critical role it plays, in conjunction with the Earth environment, in preserving a viable future.
Additional Resources
Photography and Social Media Guidelines
FIHM's photography and social media policies apply to both in-person and online components of the meeting. Photos and screen captures are allowed for personal use unless the presenter indicates otherwise by adding the "No Photos" icon on their poster or slides. Recording is prohibited.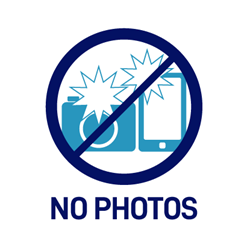 Abstract Payment Receipts
To obtain a receipt for abstract submission payments, first authors can log in to the
User Portal
using their AGU universal log-in credentials. Next, they can click on their abstract title to generate a payment receipt.
Participant's Corner
Presenting authors and chairs can access their Participant's Corner to manage their participation at the meeting. Presenting authors and chairs can visit Participant's Corner to:

confirm their participation
manage their scientific program participation, such as changing the presenting author
upload their presentations
post presentations to ESSOAr
Citing your FIHM Abstract
Authors can cite their FIHM abstract in the following format:
Author(s) (2022), Title, [Final paper number, ex: 201-02] presented at 2022 Frontiers in Hydrology Meeting, AGU, 19-24 June.
ESSOAr
ESSOAr
is a community server established to accelerate the open discovery and dissemination of Earth and space science early research outputs, including preprints and posters presented at major scientific meetings, which will increase a poster or presentation's visibility and reach after FIHM.