Science Communication: Science and Society Dialogues
Webinar
Work at the science and society interface benefits from increased awareness of, and research in, how to share science, collaborate with inspire the arts, inform policy making, and effectively work with communities and decision makers. During this event, we will hear from leading scholars in Science Communication, followed by a facilitated discussion.
All disciplines and interests are welcome! This is an opportunity for anyone new to the Science and Society section to learn more, anyone already familiar to make new connections, and for everyone to inform the directions and work of the section in the future through thought provoking presentations and conversations.
Presenters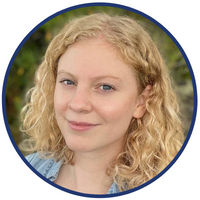 Alaina Wood is a sustainability scientist and climate communicator based out of the Appalachian Mountains in the United States. Alaina is the founder of the Garbage Queen, a social media platform dedicated to discussing climate science and solutions to her audience of over 300,000 people, and she is known for debunking climate misinformation and helping young people manage their climate anxiety. Alaina has a degree in sustainability and geography from the University of Tennessee, and her work outside of climate communication primarily focuses on helping rural communities manage their waste and stormwater.
---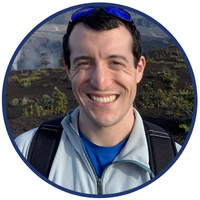 Robby Goldman is a PhD Candidate in the Department of Geology at the University of Illinois Urbana-Champaign. Robby is a volcanologist whose research includes understanding volcanic behavior, assessing eruption hazards and risks, and communicating volcano science to publics living on or near active volcanoes. Robby was part of the 2018 AGU Voices for Science policy-track cohort, and since 2019 has served on the Geological Society of America's Geology and Public Policy Committee.
---
Sara K. Yeo (Ph.D., University of Wisconsin-Madison) is an Associate Professor in the Department of Communication and Director of the STEM Ambassador Program (STEMAP) at The University of Utah. Her recent research interests focus on humor as a tactic for strategic science communication. She also co-hosts Planet SciComm, a podcast on science communication.
October 2022
From Tuesday, 18 October 2022 02:00 PM ET
To Tuesday, 18 October 2022 03:00 PM ET
More Information