Reserve AGU's Conference Center: Sustainable
Sustainable practices
The goal and design of AGU's net zero energy renovated building was to create a living demonstration of our communities' commitment to the planet. We envisioned AGU headquarters as a resource that could provide inspiration and education for others around the world. We are honored that the project has earned numerous awards and certifications.
Sustainable renovation highlights
The renovation included a focus on reusing and repurposing existing materials, including:
Design features
● Terrazzo flooring — The lobby's original terrazzo floor was preserved, and new terrazzo for the expanded lobby space was manufactured with reclaimed toilets, windows, and granite from the original building.
● Mahogany paneling — The sapele mahogany panels in the lobby were preserved from the building's original lobby and moved to the lower level. The panels celebrate Earth science with their crossfire pattern, which recalls the waves on a seismogram.
● Frieze panels — The frieze panels in the renovated lobby and on the building's facade were saved from the original building. These panels represent the disciplines studied by AGU members, including space and the planets, the atmosphere, solid Earth and the hydrosphere.
● Compass rose — The stonework compass rose from the building's original lobby was saved and incorporated into the renovated lobby. A compass rose is a navigation symbol found on maps and is significant to AGU because it is a historic tool of Earth and space science.
● Exterior bricks — About 5,000 bricks from the building's original exterior were salvaged and cleaned for re-use in the renovated exterior walls.
● Sidewalk planet display — The scaled marble and brass representation of the planets and their orbits around the sun was preserved from the original sidewalks around AGU headquarters and re-used when the new sidewalks were installed along 20th Street and Florida Avenue.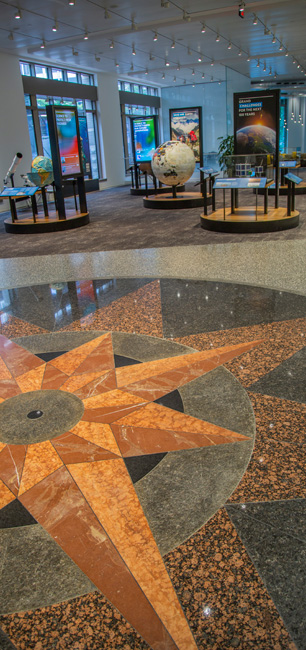 Office and building materials
Various office and building materials were reused within renovation, including:
●

191 chairs upcycled to the conference center

●

20+ fire extinguisher and AED metal cabinets

●

Metal electrical cabinets

●

Exit signs

●

Interior doors used for stairwells and utility rooms
Donated items
Whenever possible, AGU donated items that could not be used within the renovation, including:
●

268 plants donated to organizations throughout D.C.

●

223 items including furniture, appliances, building materials, office supplies and weight-lifting sets given to other organizations

●

124 items given to D.C. schools including furniture, appliances, electronics, bike racks, recycling bins, maps and science-themed pictures

●

Building materials donated to local contractors for reuse in their projects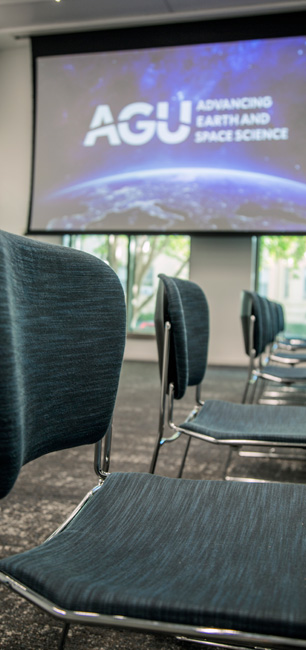 Sustainable operations
As part of AGU's ongoing commitment toward sustainability, the building's regular operations include:
● Recycling and composting
● Energy-saving equipment
● Purchasing requirements that favor reusable, compostable and recyclable materials and restrict materials that negatively affect human health
● Educational efforts on the best practices for eliminating waste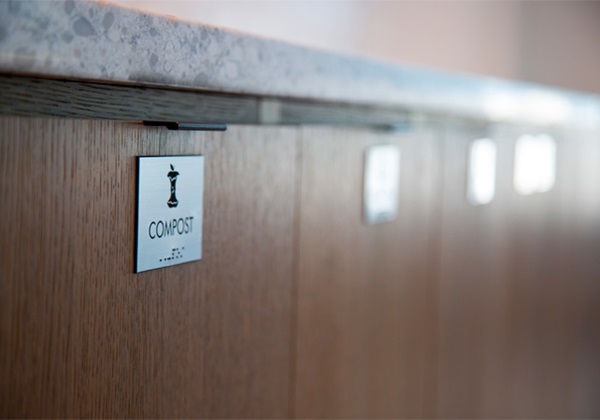 The conference center within AGU's renovated headquarters also supports the building's net zero energy goals with numerous sustainable services, including:
● Compostable service ware
● Filtered water
● Catering vendors rated with a Green Restaurant Association certification
● Sustainably sourced coffee products and locally sourced produce
For details on arranging services for your event, please fill out our reservation request form.