Background
Every year, AGU Fall Meeting convenes >25,000 attendees from 100+ countries to share research and network. Researchers, scientists, educators, students, policymakers, enthusiasts, journalists and communicators attend AGU Fall Meeting to better understand our planet and environment, and our role in preserving its future. It is a results-oriented gathering rooted in celebrating and advancing positive individual and collective outcomes.
History
The first Fall Meeting was in April 1920 in San Francisco, California. It was also known as the Spring Meeting when AGU had two meetings each year. San Francisco served as the "home" of Fall Meeting until 2017 when AGU adopted the rotation strategy.
2021
AGU Fall Meeting was our first hybrid meeting held in New Orleans, LA and online everywhere with 24,000+ registered attendees.
---
2020
AGU Fall Meeting was a 100% virtual meeting with 25,400+ registered attendees
---
2019
AGU Fall Meeting was held in San Francisco, CA with 27,934 registered attendees. It was also AGU's Centennial anniversary and an opportunity to celebrate the 100 years of service to the scientific community.
---
2018
AGU Fall Meeting was held in Washington, D.C. with 28,289 registered attendees. This meeting also celebrated the grand opening of AGU's net zero energy renovation headquarters.
---
2017
AGU Fall Meeting was held in New Orleans LA with 22,632 registered attendees.
Interesting Facts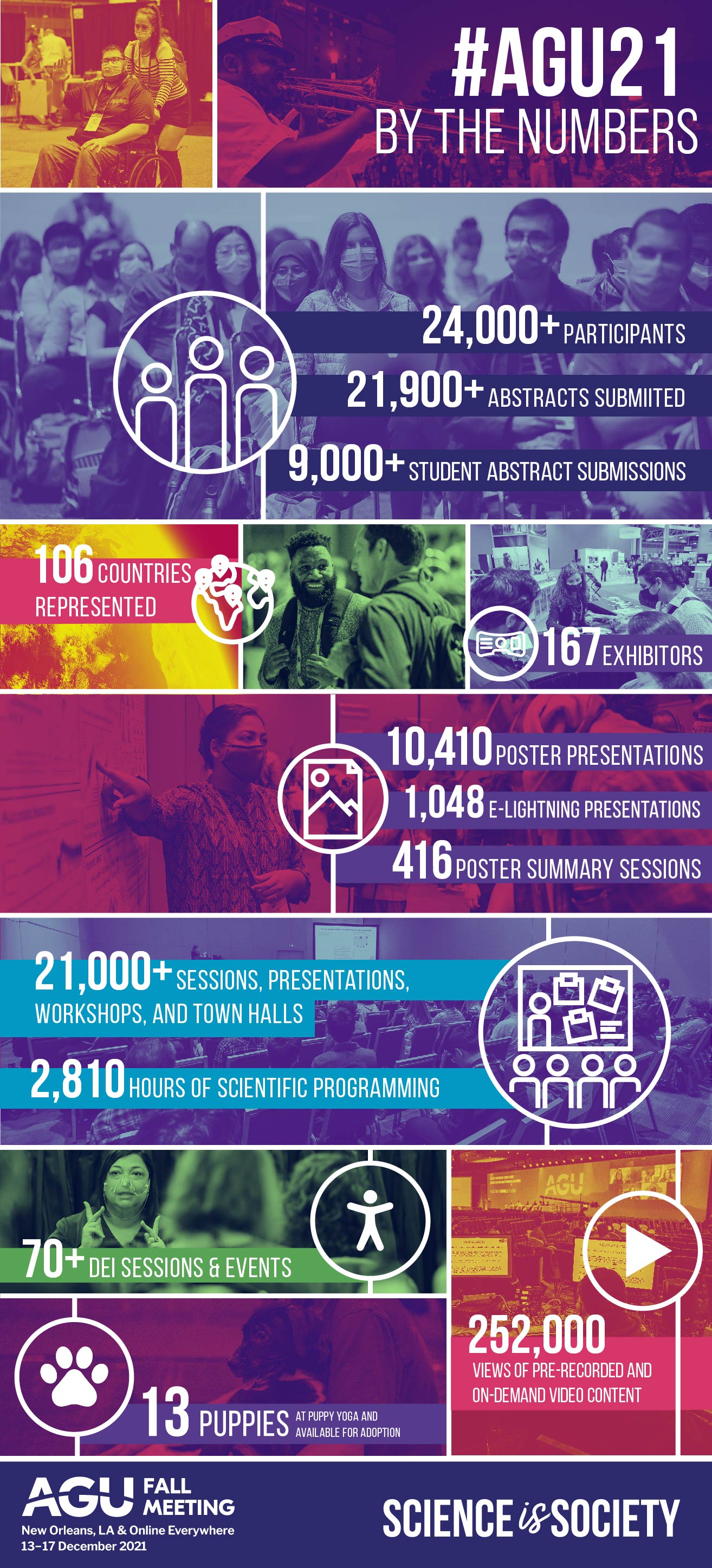 Affiliated Societies
Below is the list of current affiliated societies and organizations. If you would like for your society to be considered as an affiliate, please email the
Meetings Team
.