Outstanding Student Presentation Awards (OSPA)
Competition overview
The OSPA program provides student presenters (poster, oral and eLightning) at AGU meetings the opportunity to receive valuable feedback about their research and presentation skills that will help them advance their careers. Presentations are reviewed and scored entirely by volunteer judges.
OSPAs are awarded to promote, recognize, and reward undergraduate, Master's, and PhD students for quality research in Earth and space science and the ability to effectively communicate it. AGU Sections recruit judges to assess and score the presentations of students who have opted to participate in the program.
OSPA STUDENT PRESENTERS: Your feedback and scores are now available. All participants were notified via email of their winner status. Use the link above to log into the OSPA student portal and enter the Submission section. To view your feedback, click the Evaluations tab. Click View next to each score to see the comments.
NOTE: OSPA judges are required to sign a participation agreement to volunteer. Unfortunately, each year, some judges will not submit their evaluation forms by the deadline. An incomplete evaluation form will display a 0/50. However, incomplete forms do not generate a 0 score in the system and are, therefore, not calculated into the presenter's average score - they do not negatively impact a presenter's numerical standing in the winner selection process. All presentations and feedback are reviewed and considered during winner selection. Additionally, judges who blatantly do not adhere to the participation agreement are not allowed to judge the following year.
.
Are you an OSPA student presenter?
Log in below to view your OSPA feedback and judge comments.
Login here
How it works
If a meeting is hosting Outstanding Student Presentation Awards, students presenting their research at that meeting are eligible to participate. Specific deadlines will vary by meeting. The general timeline and steps are:
Students are no longer required to indicate interest during the abstract submission process in order to participate as a student presenter.

Students confirm participation by about six weeks prior to the meeting (the abstract acceptance email with contain the direct link for student presenters).

Liaisons are assigned to each session by the session convener to help secure judges.

AGU members sign up to judge student presentations in the online system around two to four weeks before the meeting.

At the meeting, students give presentations and anonymous judges assess their presentation skills.

Judges submit scores and feedback via the OSPA judge portal roughly one week after the meeting.

All participating students are provided feedback and winners announced about four - six weeks after the meeting.

Recognition certificates and, in some cases, prizes are awarded.
Information on OSPA participation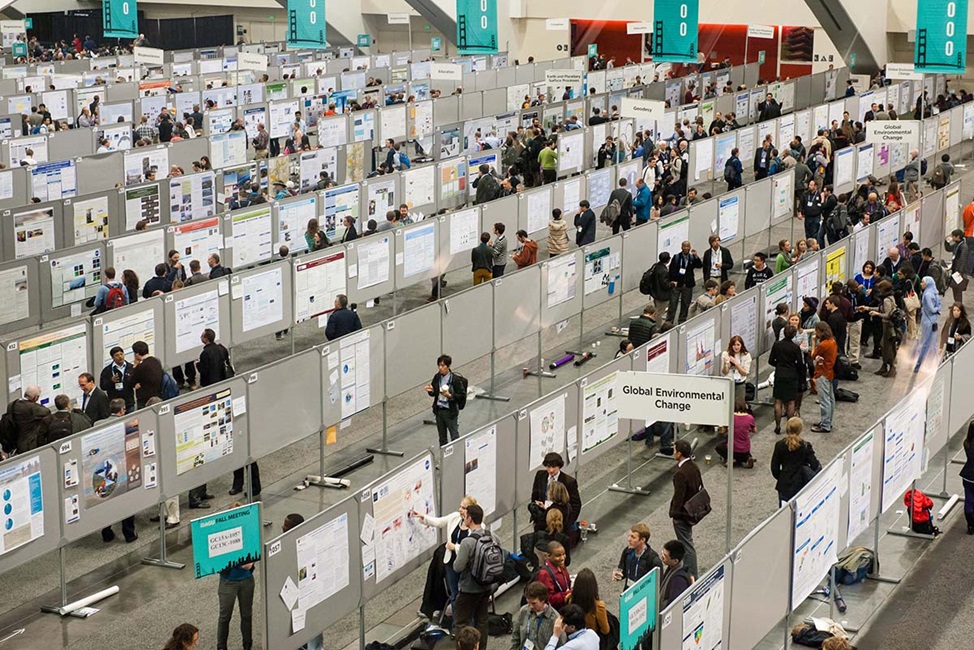 Congratulations to the 2021 OSPA Winners!

Click below to view the 2021 OSPA winners and winners from previous years.
View Winners!