Project Team
Aixa Alemán-Díaz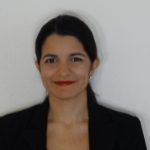 Aixa Alemán-Díaz (she/her/ella) is the Program Manager, Diversity, Equity, and Inclusion at AGU.
Prior to AGU, Alemán-Díaz was the Mellon/ACLS Public Fellow at the Washington Center for Equitable Growth. She has worked at the National Science Foundation (NSF), United States Environmental Protection Agency (USEPA) and other agencies of the US federal government. She also has done scientific and educational consulting, reviews of STEM fellowships and academic/research grants, and volunteer/service positions in the United States and Puerto Rico.
Recently, Alemán-Díaz joined the Environmental Leadership Program (ELP) national virtual fellowship as well as completed SACNAS Leadership Institute (2018). In 2021, she joined the Advisory Committee with UNIDOS US to complete the report on "Closing Latina Wealth Gap."
Alemán-Díaz has obtained national fellowships such as National Oceanic and Atmospheric Administration (NOAA) Sea Grant Knauss Fellowship, NSF Graduate Research Fellowship Program (GRFP), and National Institutes of Health (NIH) Undergraduate Scholarship Program.
Her global experience includes Semester at Sea multi-cultural program alum, homestay in Brazil, Decolonizing Knowledge and Power course in Spain, and is fully bilingual in Spanish and English as well as speak intermediate Portuguese.
She obtained a bachelor's degree in anthropology and psychology from the University of Michigan and a master's degree from Rutgers University and a Ph.D. in cultural anthropology from American University.
Brielle Bennett

Brielle Bennett (she/her/hers) is a Senior Program Specialist at AGU. Her work focuses on collaborating across departments to increase opportunities for diversity and inclusion within AGU, managing the Community of Practice and overall support of the AGU LANDInG Project. Brielle has a background and strong passion for working with historically underserved youth as an educator and social worker. She is a graduate of Illinois State University where she earned a bachelor's degree in social work.
Brandon Bobisink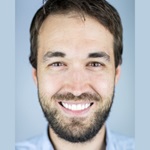 Brandon Bobisink is the Director for the office of project management at AGU. Brandon spent the last 15 years managing projects across the globe that have supported the advancement of science and human rights. These projects have included things like developing sustainable water infrastructure in Sub-Saharan Africa, building the STEM pipeline for rural Americans and renovating the first commercial Net-zero energy building in Washington D.C.
Hope Sreeram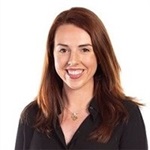 Hope Sreeram is a Senior Strategic Communications Specialist at AGU, where she supports the organization's press and social media operations. Her work also concentrates on promoting specific AGU programs, including AGU LANDInG, within the geosciences. Prior to joining AGU, Hope led and contributed to strategic public relations campaigns for B2B and technology brands in everything from AdTech to transportation. Hope graduated from Purdue University with a bachelor's degree in English.
Marcella Hurtado Gómez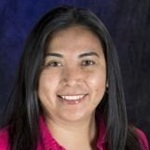 Marcella Hurtado Gómez, PhD, Managing Associate, (Program Evaluator) brings experience in helping organizations use data, research, and evaluation to make informed decisions about their strategies. She is an applied researcher focused primarily on the development, application, and evaluation of evidence-based and practice-based models that address the needs of racially and ethnically diverse groups. She currently manages the implementation of a process and outcomes evaluation of an initiative focused on dissemination activities to promote the uptake of tools and resources to support the Public Health field's cross-sector collaboration efforts. Before joining Community Science, she was the evaluator for the LEADER Consortium whose goal was to promote the success of women faculty in STEM fields across four institutions. She led a large-scale outcome evaluation for this NSF funded institutional transformation grant, including designing surveys, maintaining longitudinal data sets, executing data analyses, and presenting outcome findings to institutional and community stakeholders.
Steering Committee
Billy Williams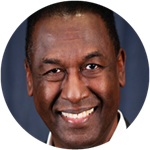 Billy M. Williams (he/ him/ his) is the Senior Vice President for Ethics, Diversity, and Inclusion at AGU. Williams was the Principal Investigator for the September 2016, NSF-funded workshop, Sexual Harassment in the Sciences: A Call to Respond, and serves as a co-PI on the 2017 NSF Grant, ADVANCE Partnership: From the Classroom to the Field: Improving the Workplace in the Geosciences. He is currently the PI on Catalyzing Cultural Change in the Sciences with New Resources and Tracking Tools, a project funded by the Alfred P. Sloan Foundation. Williams was a member of the 2017-2018 National Academy of Sciences' Committee on Impact of Sexual Harassment in Academic STEMM, and the 2019-2020 Committee on Increasing the Number of Women in STEMM. Prior to joining AGU in 2012, he served as a Senior Program Officer at the National Academy of Sciences and as a Global R&D Director at the Dow Chemical Company.
Margaret Frasier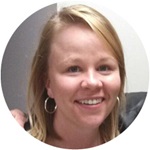 Margaret Fraiser (she/her/hers). Margaret is the Director of Diversity and Inclusion at AGU. Margaret served as a program director in the National Science Foundation (NSF)'s Directorate for Geosciences in the Frontier Research in Earth Sciences and Sedimentary Geology and Paleobiology Programs. She helped execute NSF programs focused on advancing scientific knowledge and developing an inclusive STEM workforce.
Prior to her rotation at NSF, Margaret was an Associate Professor and undergraduate faculty advisor in the Department of Geosciences at the University of Wisconsin-Milwaukee. She is a member of the Paleontological Society's inaugural Diversity and Inclusion Committee and was previously elected as Membership Coordinator. Margaret has served as Associate Editor and Editor-in-Chief of international, peer-reviewed, scientific journals. Margaret received a B.S. degree in geology from the University of Georgia and an M.S. and Ph.D. in geological sciences from the University of Southern California.
Pranoti Asher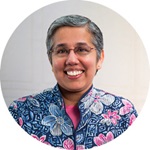 Ph.D., (she, her, hers) is the assistant director for grants and education programs at AGU.
She has also served as the inaugural scholar in residence at the American Geosciences Institute. Asher works in close partnership with the AGU Ethics and Equity Center as the lead staff member for the AGU Bridge Program, a component of the National Science Foundation (NSF)-sponsored Inclusive Graduate Education Network. The AGU Bridge Program was initiated in 2019 to develop, adopt and share inclusive practices for recruiting, admitting and retaining women and underrepresented students in STEM graduate programs.
Prior to joining AGU, Asher spent 18 years as a geoscience faculty member. In her last faculty position, she was a tenured member of the geology and geography department at Georgia Southern University in Statesboro.
She received her bachelor's and master's degrees in geology from the University of Bombay, India, and a Ph.D. in the geological sciences from the University of Connecticut.
Stephanie A. Goodwin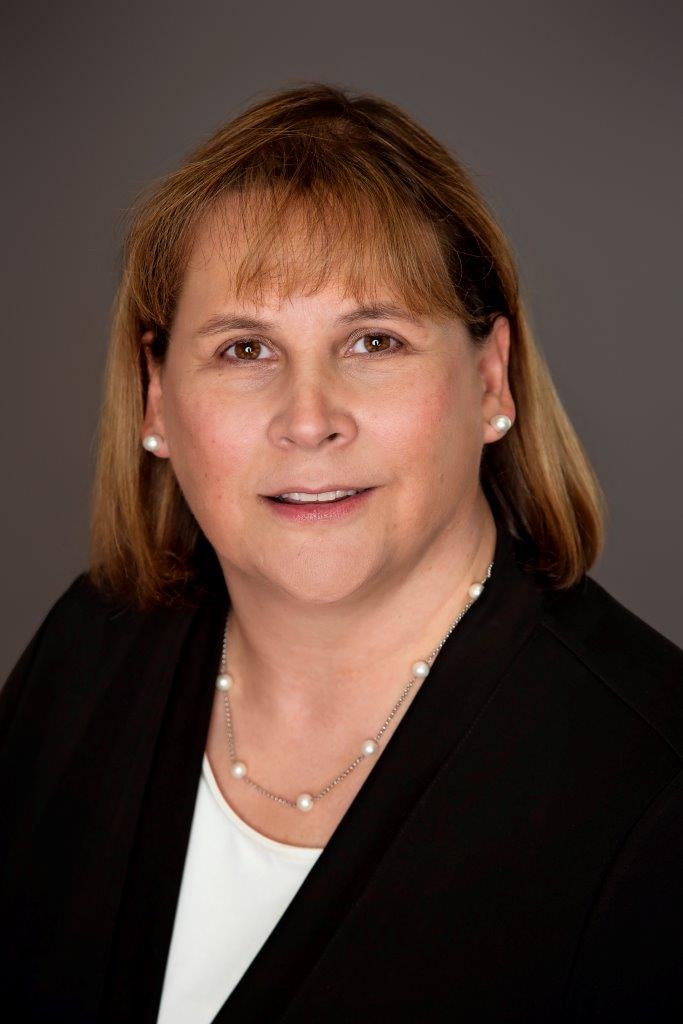 Stephanie A. Goodwin, Ph.D. (she/her/hers) is a nationally recognized scholar in diversity, equity and inclusion, Dr. Stephanie Goodwin has 20+ years of experience in higher education as a scientist, educator, and academic leader with expertise in diversity and inclusion, faculty development, and academic affairs. Her scholarly expertise includes social cognition and intergroup relations, including research on implicit social cognition and bias reduction. Founder of Incluxion Works, Inc., her "Speaking Up" workshops have promoted dialogue to change organizational culture and reduce identity harassment at 30+ universities and professional organizations across the US. She earned a B.S. in Psychology from the University of Texas at Austin, and M.S. and Ph.D. degrees from the University of Massachusetts at Amherst. Goodwin is an elected Fellow of the Society of Experimental Social Psychology.
Corey Garza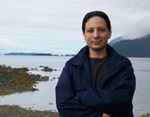 Dr. Corey Garza is a Professor in the Department of Marine Science at California State University, Monterey Bay (CSUMB). His research group specializes in the use of marine technologies and spatial statistics to study the relationship between habitat complexity and patterns of species distribution and abundance in marine communities. Dr. Garza oversees numerous NSF and NOAA funded program at CSUMB that include the CSUMB Ocean Sciences Research Experiences for Undergraduates Program, the NOAA Center for Coastal and Marine Ecosystems and NSF ASPIRE (Active Societal Participation in Research and Education). Dr. Garza is also active in advancing the participation of underrepresented groups in science. Dr. Garza has previously served on the National Board of Directors of SACNAS (Advancing Chicanos/Hispanics and Native Americans in Science) and for the last 16 years has organized marine science programs at their annual meeting. He also serves on the Diversity and Inclusion Advisory Committee for the American Geophysical Union (AGU). He is a fellow of the California Academy of Sciences and serves on the board of directors for AGU.
Kuheli Dutt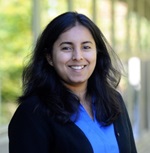 Dr. Kuheli Dutt is the Assistant Director for Academic Affairs and Diversity at Lamont-Doherty Earth Observatory (LDEO), Columbia University, and serves as Lamont's Diversity Officer. She has a PhD in public policy, and leads Diversity, Equity, and Inclusion (DEI) efforts at Lamont. Her scholarly interests lie in implicit bias, gender, race, and STEM diversity. Dr. Dutt has published in venues such as Nature Geoscience, Scientific American, The Lancet, and Eos, and she has presented to national and international audiences on the topics of anti-racism, STEM diversity, implicit bias and other topics. Her work has been featured in venues such as the New York Times; NPR Science Friday; Clear+Vivid with Alan Alda; Scientific American; Nature; Science; Huffington Post; Inside Higher Ed; Physics World; Ars Technica; El Español; and others.
Erika Marin-Spiotta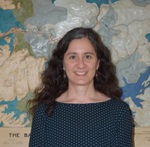 Dr. Erika Marín-Spiotta is Professor of Geography at UW-Madison where she leads the Biogeochemistry and Biogeography Lab, with a focus on how changes in climate and land use alter terrestrial ecosystem processes, such as nutrient and carbon cycling. An additional research focus is the retention and advancement of underserved communities in STEM. Marín-Spiotta is the recipient of a Presidential Early Career Award in Science and Engineering and an Ambassador Award and Sulzman Award for Excellence in Education and Mentoring from the American Geophysical Union. She is the lead principal investigator of ADVANCEGeo Partnership, a program funded by the National Science Foundation, to transform workplace climate in the geosciences and other scientific fields through the development of bystander intervention and research ethics training in partnership with professional societies.
Advisory Board
Stephanie Armstrong
Stephanie Armstrong serves as the Associate Executive Director at the American Meteorological Society (AMS). She oversees all aspects of development activities, including cultivating and maintaining donor relationships, procurement of major gifts, and the implementation of annual giving campaigns. She leads securing sponsorship for AMS programs and meetings, providing support for scholarship, fellowship, and grant programs that support the AMS community. Armstrong also serves as staff focal point for all diversity, equity, and inclusion programs, and coordinates and leads efforts to ensure safe and welcoming venues for all AMS functions. The AMS, founded in 1919, is the nation's leading professional society for those involved in the atmospheric and related sciences. With more than 13,000 members, the Society promotes the development and dissemination of information on atmospheric, oceanic, and hydrologic sciences through scientific journals, conferences, and public education programs across the country.
Estella A. Atekwana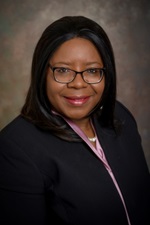 Dr. Estella A. Atekwana is Dean of the College of Earth, Ocean & Environmental at the University of Delaware. Her research focus is on biogeophysics which investigates geophysical signatures of microbial-rock interactions. Atekwana is also known for her contributions to East African Rift tectonics. She is a champion for developing a diverse talent pool in STEM and capacity building in developing countries. Atekwana is the recipient of the 2020 Society of Exploration Geophysicists (SEG) Near Surface Geophysics Global Virtual Lecturer, 2019 Association for Women Geoscientists Outstanding Educator and the 2016 SEG Outstanding Educator award. She is a Fellow of the Geological Society of America. She is a member of the U.S. National Committee for the International Union of Geological Sciences and member of the Board on Earth Science Resources, National Academies of Sciences. She currently serves as Editor, AGU Books, Associate Editor JGR-Biogeosciences and member College of Fellows and AGU's H&R committees. Dr. Atekwana received her BS and MS from Howard University and a PhD from Dalhousie University, Halifax, Nova Scotia, Canada.
Diana Bilimoria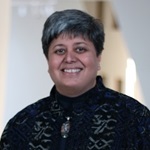 Diana Bilimoria, Ph.D. is KeyBank Professor and Chair of Organizational Behavior at the Weatherhead School of Management, Case Western Reserve University. Her research interests focus on gender, diversity, equity and inclusion in governance and leadership, and organizational transformation. She has written multiple books and has published in leading journals and edited volumes. She is an elected member of the board of governors of the Academy of Management, and has served as the Chair of its Gender and Diversity in Organizations Division. She has served as the editor of the Journal of Management Education. Recent awards she has received include the Scholarly Contributions to Educational Practice Advancing Women in Leadership Award, Weatherhead School of Management Enduring Research Impact Award, Janet Chusmir Distinguished Service Award, Weatherhead School of Management Teaching Excellence Award, and the Weatherhead School of Management's Doctoral Teaching Excellence Award.
Enobong Hannah Branch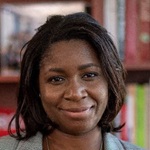 Enobong Hannah Branch is the Senior Vice President for Equity at Rutgers University and provides strategic leadership to promote diversity, equity, and inclusion in every aspect of university life. She ensures that the institutional commitment to equity is reflected in the research, educational, and public engagement efforts that occur throughout the university and the focus extends to faculty, students, and staff. Dr. Branch oversees the Division of Diversity, Inclusion, and Community Engagement on the New Brunswick campus, championing the role of diversity and inclusion in achieving excellence and strengthening the institutional commitment to its diverse community on and off campus. A Professor of Sociology, Dr. Branch conducts research on labor and work that explores the historical roots and contemporary underpinnings of racial and gender inequality. She is the coauthor of Black in America: The Paradox of the Color Line (2020), the editor of Pathways, Potholes, and the Persistence of Women in Science: Reconsidering the Pipeline (2016), and the author of Opportunity Denied: Limiting Black Women to Devalued Work (2011). Dr. Branch received her Ph.D. in Sociology from the University at Albany, SUNY and her B.S. in Biology from Howard University.
Jill Karsten
Dr. Jill Karsten is the former Program Director for Education and Diversity in the Directorate for Geosciences at the National Science Foundation. She retired from NSF in 2016, after 10 years of service overseeing grant programs focused on improving geoscience education and workforce development. Prior to joining NSF, she held positions as Education Manager at AGU (4 years) and Program Director in the Marine Geology and Geophysics program at the Office of Naval Research (1 year). A marine geochemist by training, Dr. Karsten spent 12 years as an Assistant/Associate Researcher at the University of Hawaii at Manoa. Her research focused on the tectonics and volcanism of mid-ocean ridges – primarily studying the Juan de Fuca and Chile Ridges – and ocean crust evolution. She is a graduate of Wellesley College (B.S. in Geochemistry, 1977) and earned graduate degrees in Geological Oceanography at the University of Washington (M.S., 1980; Ph.D., 1988).
Kelly Mack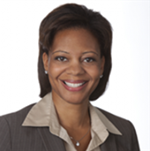 Dr. Kelly Mack is the Vice President for Undergraduate STEM Education and Executive Director of Project Kaleidoscope at the Association of American Colleges and Universities (AAC&U). Prior to joining AAC&U, Dr. Mack was the Senior Program Director for the National Science Foundation ADVANCE Program while on loan from the University of Maryland Eastern Shore (UMES) where, as a Professor of Biology, she taught courses in Physiology and Endocrinology for 17 years. Dr. Mack has served as a member of the Board of Governors for the National Council on Undergraduate Research and is a current member of the National Institutes of Health Review Subcommittee for Training, Workforce Development and Diversity. She also recently completed a brief stint as Executive Secretary for the NSF Committee on Equal Opportunities in Science and Engineering, which is the Congressionally mandated advisory body that focuses on efforts to broaden the participation of underrepresented groups in the STEM disciplines.
Pedro Marenco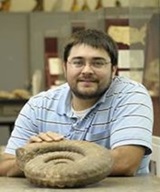 Pedro Marenco is Associate Professor of Geology at Bryn Myar College. His research involves the use of sedimentary and geochemical approaches to solve paleobiological problems. He has been awarded a grant from the National Science Foundation to study the link between extreme volcanism, global warming and ocean acidification following the End Permian mass extinction, the largest biotic crisis in Earth history. Marenco has served taught in outreach programs for high school students interested in science and math, and currently serves on the Diversity and Inclusion Committee for the Paleontological Society. He received his BS in Computer Engineering and Computer Science; and his MS and Ph.D. in Geological Sciences all from the University of Southern California.
Catalina Martinez
Catalina Martinez is the Regional Program Manager for the NOAA Office of Ocean Exploration and Research (OER). She began her ocean science career with NOAA in 2002 working on ship operations and logistics, as well as education and outreach initiatives associated with expeditions to explore little known and unknown ocean areas. Ms. Martinez spent many years sailing on research vessels as Expedition Coordinator for NOAA OER, and managing multiple important collaborations and partnerships. Ms. Martinez also works on a variety of local, regional, and national efforts to help create a more diverse, equitable, and inclusive STEM workforce, and consistently seeks to increase potential for life success for individuals born to challenging circumstances. Ms. Martinez is currently participating in a temporary assignment with NOAA's Office of Inclusion and Civil Rights, working on a variety of efforts to help expand their diversity, equity, and inclusion portfolio.
Heather Metcalf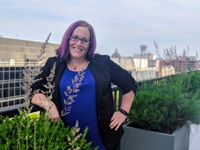 Heather Metcalf, PhD, is the Director of Research and Constituent Relations for the Women in Engineering ProActive Network (WEPAN). She serves as the principal investigator the ADVANCE Resource and Coordination (ARC) Network, an NSF-funded initiative focused on gender equity in academic STEM through an inclusive, intentional, and intersectional lens. Prior to joining WEPAN, Dr. Metcalf did her postdoctoral research at the University of Arizona as part of their Institutional Transformation ADVANCE grant and was Chief Research Officer at the Association for Women in Science (AWIS).
Dr. Metcalf uses her interdisciplinary background to engage in research, policy, and programmatic efforts related to inclusive organizational cultures, individual and organizational change, and career pathways and experiences in STEM fields across all sectors. She holds a patent on anti-bias training materials for effective search and hiring processes, has published in a variety of peer reviewed journals, and has been the lead investigator on projects funded by the National Science Foundation, the Ewing Marion Kauffman Foundation, the Kapor Center for Social Impact, the Small Business Administration, and more.
Mark Moldwin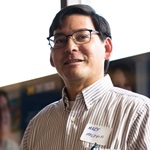 Mark Moldwin is an Arthur F. Thurnau Professor of Climate and Space Sciences and Engineering at the University of Michigan. He is currently the Executive Director of NASA's Michigan Space Grant Consortium and Past-President of the American Geophysical Union's (AGU) Education Section. Dr. Moldwin's primary research interests are magnetospheric, ionospheric and heliospheric plasma physics, magnetic sensor development and pre-college and college science education and outreach. Prof. Moldwin was awarded UM's Provost's Teaching Innovation Prize, the UM College of Engineering's Raymond J. and Monica E. Schultz Outreach and Diversity Award, the UM's Harold R. Johnson Diversity Service Award and the UM College of Engineering's John F. Ullrich Education Excellence Award. He has been recognized for his "extraordinary service to geophysics" with the 2016 AGU Union Waldo E. Smith Award and "significant service to the university" with the 2019-2020 Trudy Huebner Service Excellence Award. He was the 2019-2020 US-Norway Fulbright Arctic Chair.
Kendall Moore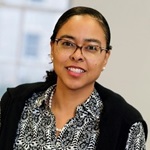 Kendall Moore, PhD, is an award-winning documentary filmmaker and a professor in the departments of Journalism and Film Media at the University of Rhode Island. Before joining URI in 2003, she worked as a television journalist focusing on health, race, and environmental issues. Moore has produced numerous independent documentaries that have aired on PBS and in various film festivals. She has received several grants and awards for her work, including two Fulbright Scholar Awards. In 2016, she was commended by Crain's magazine as a professor of merit, in the field of journalism. She enjoys mentoring women of color interested in documentary film production. She earned her B.A. from Syracuse University in Latin American Studies and an M.A. in Media Studies and documentary film, from The New School for Social Research. Her PhD research, at the European Graduate School for Media and Communication, focuses on race, philosophy and aesthetics.
Vernon Morris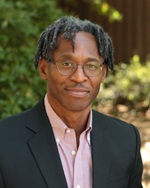 Dr. Vernon Morris is a Professor of Chemistry and Environmental Sciences and the Director of the School of Mathematical and Natural Sciences at Arizona State University. Prior to coming to ASU, Dr. Morris was a Professor and Founding Director of the Atmospheric Sciences Program at Howard University. His research focuses on the chemical evolution of atmospheric particulate during transport in the lower troposphere and the implications to aerobiology, chemistry, and climate. He has served as the Chief Scientist for twelve oceanic field expeditions in the Atlantic, Pacific, and Southern Oceans.
Dr. Morris has published over 75 publications, ranging from quantum chemistry of stratospheric free radicals to environmental justice and delivered over 100 invited talks and national conference presentations. Dr. Morris has earned numerous recognitions including the AGU's Presidential Citation for Science and Society (2020), the AMS Charles Anderson Award (2017), and election as a Fellow of the American Meteorological Society (2016).
LaToya Myles
Dr. LaToya Myles serves as Director of the Atmospheric Turbulence and Diffusion Division of the NOAA Air Resources Laboratory in Oak Ridge, TN. In addition to her leadership of atmospheric research and development programs, she studies air-surface exchange of reactive nitrogen in coastal and agricultural ecosystems. The Mississippi native is a magna cum laude graduate of Alcorn State University with a B.S. in chemistry and a B.S. in biology and has a Ph.D. in environmental sciences from Florida Agricultural and Mechanical University. Through numerous professional and community organizations, she advocates for STEM education and serves as a mentor for students who represent the next generation of scientists. She is co-principal investigator and advisor of several NSF grants that focus on diversity, equity, and inclusion in the geosciences. She currently serves as chair of the American Geophysical Union (AGU) Honors and Recognition Committee.
Julie Posselt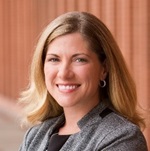 Julie Posselt is an associate professor at the University of Southern California Rossier School of Education. Posselt's scholarship examines organizational behavior affecting access to and equity in in graduate & professional education, especially in STEM disciplines. She is PI and Director of the California Consortium for Inclusive Doctoral Education, and Co-PI and Director of the Research Hub for the NSF-INCLUDES Alliance: Inclusive Graduate Education Network. She is author of two books: Equity in Science: Representation, Culture, and the Dynamics of Change in Graduate Education (Stanford University Press, 2020) and Inside Graduate Admissions: Merit, Diversity, and Faculty Gatekeeping (Harvard University Press, 2016), and received the early career award for the American Educational Research Association and the Association for the Study of Higher Education.
Denise Sekaquaptewa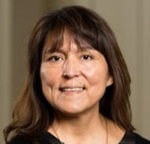 Dr. Denise Sekaquaptewa is University Diversity and Social Transformation Professor of Psychology at the University of Michigan, Ann Arbor, USA. Her research program in experimental social psychology focuses on stereotyping, implicit bias, and the experiences of women and underrepresented minorities in science and engineering. Her research program has been supported by the National Science Foundation, and the National Center for Institutional Diversity. Dr. Sekaquaptewa served as Associate Editor for the American Psychological Association journals Personality and Social Psychology Bulletin, and Cultural Diversity and Ethnic Minority Psychology. She is elected Member-at-Large for Science Programming at the Society for Personality and Social Psychology, and serves on the Committee on Opportunities in Science at the American Association for the Advancement of Science. She received the Harold R. Johnson Diversity Service Award (2015), and the Sarah Goddard Power Award (2012), from the University of Michigan for her work on diversity-related issues.
Mary Snitch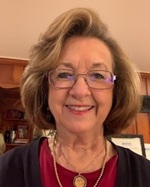 Mary L. Snitch joined Lockheed Martin Corporation in Washington, DC in 1990, and now leads corporate engagements with US and international professional and scientific organizations, along with research universities and national academies. Her 40-year professional career began with the U.S. Department of State and the Arms Control and Disarmament Agency. She joined the private aerospace sector Ion 1983 with TRW and in 1985 joined the Jet Propulsion Laboratory in Pasadena, CA as Manager, Legislative and International Affairs.
Throughout Mary's career she has been an advocate for STEM education, particularly for females and African Americans in science and engineering, and for inspiring a culture of diversity and inclusion in the global aerospace arena. As a Trustee for the Ron Brown Foundation, Mary contributes her experiences in aerospace to mentor countless Ron Brown Scholars. In recent years, Mary served on the American Institute of Aeronautics and Astronautics Board of Directors in roles focused on membership diversity. She is a Member of the University of Maryland Aerospace Engineering Industry Advisory Board, and serves as Mentor to UMD student members of Women in Aeronautics and Astronautics. From 2015-18, Mary was an elected VP for the International Astronautical Federation, where she led the portfolio for Diversity Initiatives. Mary was appointed in January 2022 as Officer for DEI Initiatives for the international space research organization, COSPAR.
Lisa D. White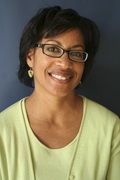 Dr. Lisa D. White is Director of Education at the Museum of Paleontology at the University of California, Berkeley. Past positions held during a 22 year career at San Francisco State University include Professor of Geosciences, Geosciences Department Chair, Associate Dean of the Graduate Division, and Associate Dean of the College of Science & Engineering. A micropaleontologist by training and Fellow of the California Academy of Sciences and the Geological Society of America, Dr. White was the inaugural recipient of the GSA Bromery Award for Minorities. As Chair of the AGU Diversity & Inclusion Advisory Committee, Dr. White works to create a culture that embraces diversity and inclusiveness in the geosciences. At the UC Museum of Paleontology she develops learning materials for diverse audiences on evolution, the fossil record, the process of science, and global change. Dr. White holds degrees from San Francisco State (B.A., Geology) and the University of California, Santa Cruz (Ph.D., Earth Sciences).