About the Academy
AGU LANDInG is leading change in the Earth and space sciences by creating a network of leaders empowered with skills and resources to promote diversity, equity and inclusion (DEI) in their own institutions and across STEM.
In August 2021, AGU welcomed the first cohort of Academy Fellows to AGU LANDInG Academy, a two-year, cohort-based professional development program for current and aspiring DEI leaders in the Earth and space sciences. Out of more than 80 applicants, 12 fellows were accepted through a selection process that focused on mid-career professionals in positions to effect change at U.S.- based academic, academic-adjacent and research institutions.
Fellows of the 2021-2023 cohort will present the results of their leadership projects at AGU Fall Meeting 2023 in San Francisco on 11-15 December 2023. These Fellows have already reported a number of key benefits of participation, including a deeper understanding of DEI science, networking with DEI scholars, and building a community of support for their own leadership.
Building on this success, we are pleased to announce that applications are now open for the 2023-2025 AGU LANDInG Academy Cohort. Apply by 31 March 2023!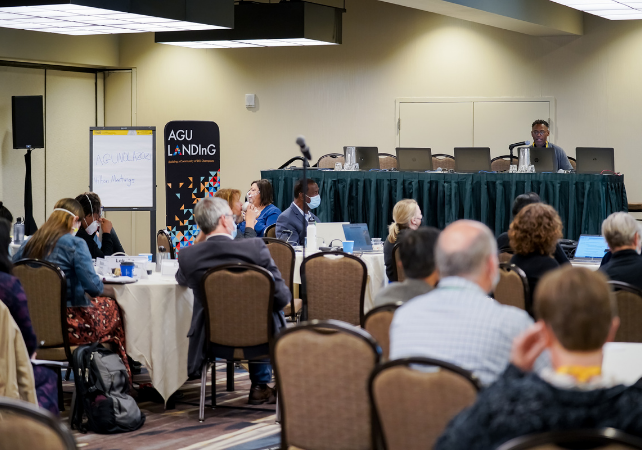 2021-2023 Cohort
Adriana E. Martinez
Associate Professor, Southern Illinois University Edwardsville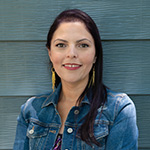 Dr. Adriana E. Martinez is an Associate Professor at Southern Illinois University Edwardsville and holds a joint position in the Department of Geography & GIS and the Department of Environmental Sciences. She received a Bachelor of Science in Environmental Geosciences (2005), and a Master of Science in Geography (Fluvial Geomorphology, 2008) at Texas A&M University, and a PhD in Geography (Fluvial Geomorphology, 2013) at the University of Oregon. Her research focuses on the influence of human activities along river systems. Dr. Martinez is a physical geographer with GIS expertise and uses traditional field methods combined with river modeling and drones to examine river systems throughout the U.S. including the Tijuana River in California and the Provo River in Utah. Dr. Martinez's current work examines the influence of the U.S.-Mexico Border Fence on flooding and the fluvial geomorphology of the Rio Grande River. She is also involved in research projects regarding archaeological sites in the Upper Peninsula of Michigan, environmental justice in the St. Louis Metro East, improving mentoring among STEM faculty, and methods to help undergraduate and graduate students develop their science identity.
Carrie Menold
Professor and Chair, Albion College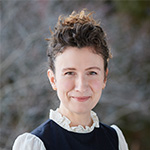 Dr. Carrie Menold is a Professor in the Department of Earth & Environment at Albion College where she leads the newly merged geoscience and environmental programs as department chair. Dr. Menold's NSF-sponsored research focuses on finger-printing metasomatic fluids in collisional environments to study the transition between subduction and continental collision. She is actively involved across campus on work to improve retention and engagement of underserved communities in STEM through her work in the department, the First Year Experience program, as chair of the campus-wide tenure committee, as part of the Strategic Planning group and through the NSF-funded URGE program.
Christy Till
Associate Professor, Arizona State University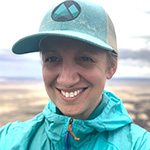 Dr. Christy Till has been educated as a ballet dancer and geologist and is employed as a professor. As a professor, her work focuses on understanding the origins of magma and what drives its subsequent eruption on Earth and other planets, as well as educating the next generation of scientists with particular emphasis on building skills in science communication and improving diversity, equity, and inclusion in the Earth, planetary, and space sciences. Her privilege and experiences have provided her with a number of opportunities, roles, and successes working towards these aims predominantly in the US geoscience community, such as an NSF CAREER award, elected leadership positions for the American Geophysical Union, and an early career award from her division at the Geological Society of America. Academic structures, biases, and her personal shortcomings have also contributed to a myriad of challenges and failures, such as identifying as a member of #MeToo and numerous job, grant, and paper rejections. Beyond her profession, she is an artist, runner, and hiker, and feels happiest when she can spend some time outdoors each day
David C. Smith
Professor & Associate Dean, University of Rhode Island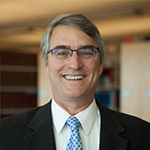 David C. Smith is professor and associate dean at the URI Graduate School of Oceanography. His general field of research is microbial oceanography where his work often involves method development for use at sea. His work has taken him to all seven continents. He has sailed across every line of latitude from the North Pole to Antarctica in his more than two years of sea time onboard research vessels. Smith has served on the editorial boards of both Aquatic Microbial Ecology and Estuaries and Coasts. He is currently a member of the University-National Oceanographic Laboratory System Council. He was awarded the American Society of Limnology and Oceanography's Raymond L. Lindeman Award, the National Science Foundation's Antarctic Service Medal, and was named a Joint Oceanographic Institutions Distinguished Lecturer. Smith earned a B.S. from California State University, Long Beach and a Ph.D. from Scripps Institution of Oceanography/University of California, San Diego. He joined the faculty of University of Rhode Island's Graduate School of Oceanography in 1997.
George I. Matsumoto
Senior Education and Research Specialist, Monterey Bay Aquarium Research Institute (MBARI)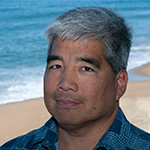 A native Californian, I'm third generation Japanese and grew up in southern California. I went to UC Berkeley (majored in marine botany) and have worked in the state and National Park systems doing trail crew and teaching trail maintenance to high school students. I studied gelatinous zooplankton for my PhD using SCUBA, Human occupied vehicles, and remotely operated vehicles around the world. I worked for the Monterey Bay Aquarium for a short time and was a NSF postdoctoral fellow at Hopkins Marine Station (Stanford University) before taking up a tenure track position at Flinders University of South Australia where I spent three years before returning to California and my current position at MBARI.
I have been awarded the QuikScience Ocean Leadership Award for commitment to Ocean Education and recognized as an ASLO fellow. I have served on a number of local, regional, and national boards including the National Marine Educators Association (NMEA) Board, the National Ocean Studies Board, and several National Academy committees. At MBARI, I coordinate the seminar and internship program as well as the NSF funded Adopt-A-Float program. I currently serve on the National Association of Marine Labs (NAML) DEI committee and am a member of the Asian Americans and Pacific Islanders in Geosciences (AAPiG) group, the Minorities in Aquarium and Zoo Science (MIAZ) group, and co-chair the NMEA traditional knowledge committee. I am looking forward to working with and sharing the results of the AGU LANDInG cohort.
Kade Keranen
Associate Professor, Cornell University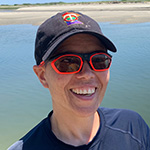 Kade Keranen is an associate professor at Cornell University. In research, Kade uses seismology and complementary geophysical methods to study earth structure and the impact of fluids on dynamic processes. From a rural midwestern farming background, Kade has long been familiar with the reliance of society on earth resources including water, soil, and energy, and with society's vulnerability to earth hazards from severe weather to climate change to earthquakes. Kade is passionate about broadening participation in earth science and increasing the diversity of insights and perspectives within our community. Kade sees equity and inclusion as key pillars to build and sustain diverse participation, and is committed to helping change cultural norms that create persistent barriers to broad participation.
Kathleen Johnson
Associate Professor, University of California, Irvine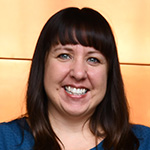 Kathleen Johnson (Anishinaabe; Grand Traverse Band of Ottawa and Chippewa Indians) is a geochemist and paleoclimatologist who specializes in reconstructing past climate change using natural archives from caves (speleothems), with a focus on tropical and monsoon regions. She received a B.S. in Geological Sciences from the University of Michigan (1996) and a PhD in Geology from the University of California, Berkeley (2004). She served as a Gary C. Comer Abrupt Climate Change postdoctoral fellow at the University of Oxford, UK from 2004-2007.
Dr. Johnson is currently an Associate Professor in the Dept. of Earth System Science (ESS) at the University of California, Irvine (UCI), located on the ancestral shared territory of the Acjachemen and Tongva peoples. She has a long record of work to increase diversity, equity, and inclusion in the geosciences. She directed the NSF-funded UCI American Indian Summer Institute in Earth System Science from 2012-2017 and was recognized with the 2016 Randolph W. "Bill" and Cecile T. Bromery Award from the Geological Society of America (GSA). She has served as Vice-Chair for Diversity, Equity, and Inclusion for the ESS department since 2019 and has recently been appointed as UCI ADVANCE Equity Advisor for the School of Physical Sciences at UCI. She is also a GSA Fellow and currently serves as President-Elect of the AGU Paleoceanography & Paleoclimatology section.
Kristie Bradford
Professor of Geology, Lone Star College – Tomball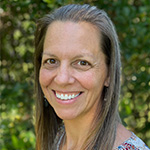 Kristie Bradford is a professor of geology at Lone Star College – Tomball, a campus in the Lone Star College System, a community college just north of Houston. Since arriving at LSC - Tomball in 2005, she was twice awarded the LSC – Tomball Faculty Excellence award. She serves on the Diversity Council at LSC - Tomball and ran several faculty professional development workshops promoting student-centered pedagogy. Professor Bradford was a SAGE 2YC Faculty Change Agent, a recently concluded NSF-funded project Supporting and Advancing Geoscience Education at Two-Year Colleges. In addition to teaching introductory geology classes, Professor Bradford will serve as PI and project evaluator for LSC – Tomball's recently awarded Department of Education Title III HSI-STEM grant.
Professor Bradford is devoted to her students and their education. Through active learning infused lectures and engaging labs, she draws her students into the world of geology making it relevant and relatable. The goals of her JEDI work include making science, geoscience in particular, a viable option for students who come from historically excluded groups; and, changing beliefs regarding structural racism, and other forms of exclusion, to reduce harm, leading to the breakdown of systemic barriers. She earned her BA in geology from Franklin and Marshall College and her MS in geology from the University of North Carolina at Chapel Hill. Currently, her other interests include nature photography, knitting, SCUBA diving, and hiking.
Leah Turner
Director for GeoSTEM Career Exploration and Workforce Development, University of Texas at Austin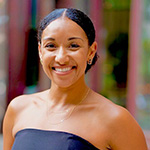 Leah Turner, Ph.D. (she/her/hers) is the Director for GeoSTEM Career Exploration and Workforce Development at the University of Texas at Austin, Jackson School of Geosciences. Leah oversees the GeoFORCE Texas diversity outreach pipeline program and has a passion for creating a diverse, equitable, and inclusive culture at the Jackson School. She serves as co-PI on a National Science Foundation GOLD-EN EAGER grant that focuses on mentorship of undergraduates and training a cohort of faculty and staff to be champions of diversity, bringing diversity to scale at the Jackson School.
Turner is a first-generation scholar, Hall of Fame student-athlete, and proud HBCU alumna of West Virginia State University. She earned her Ph.D. in Higher Education from Ohio University as a Southern Regional Education Board (SREB) Doctoral Scholar. Her primary academic interests involve research on the college choices of diverse and underserved student populations to address prominent higher education issues such as access, retention, degree completion, student involvement, and satisfaction. Her career portfolio includes positions in career development, youth outreach, student affairs, athletics, and academic affairs.
Lekelia Jenkins
Associate Professor, Arizona State University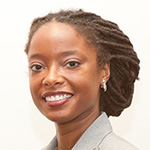 Lekelia "Kiki" Jenkins is a marine sustainability scientist and Associate Professor at Arizona State University. She grew up in Baltimore, Maryland, fishing and crabbing recreationally on the Chesapeake Bay and volunteering as a junior zookeeper. She received her PhD by pioneering a new field of study into the invention and adoption of marine conservation technology. Her research centers on the human dimensions of marine sustainability solutions, including fisheries conservation technologies and marine renewable energy. Among her numerous honors and awards, she received an Alfred P. Sloan Research Fellowship in Ocean Sciences and is a member of to the National Academies of Sciences Ocean Studies Board, where she co-chairs the Board's Diversity, Equity, Inclusion, Justice, and Belonging Initiative.
Rocío Caballero-Gill
Assistant Research Professor, George Mason University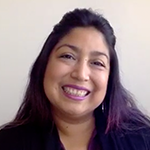 Dr. Rocío Paola Caballero-Gill (She/Her/Ella) is a Peruvian geoscientist specialized in Paleoclimatology and Paleoceanography, with a deep passion for social justice action to center belonging, inclusion, and equity in professional and personal spaces. She earned her PhD and MSc from Brown University, and her bachelors from George Mason University.
Rocío is an Assistant Research Professor at George Mason University and works as Lead Director for the CycloCohort program. CycloCohort is a unique 3-year project, part of a multi-university collaboration known as The CycloAstro Project, aiming to address known barriers in our field and be a springboard for Inclusion, Diversity, Equity and Justice focused leadership. Rocío also works as a faculty coach at Mazak LLC., a womxn-operated company with a mission to change the way womxn experience academia and in the process, change academia itself. Lastly, Rocío is one of three co-founders of GeoLatinas and serves as Chairwoman and member of the Leadership Council. GeoLatinas is an international organization with community-based efforts aiming to inspire and empower latinas in Geo, while providing a platform for other marginalized groups to feel validated and empowered and benefiting the greater geo-community.
Rocío, born and raised in Lima - Perú, wears these many hats while battling an invisible chronic disorder called Myasthenia gravis. She lives in Virginia, USA with her loving and supportive husband, incredible son and daughter, in a multigenerational, multicultural home.
Scott Sheridan
Professor and Chair, Department of Geography, Kent State University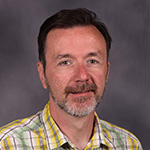 Dr. Scott Sheridan is a professor in the Department of Geography at Kent State University in Ohio, USA. He has served as Department Chair since 2015, and currently sits on the University's Strategic Planning Committee; Diversity, Equity and Inclusion Leadership Council; and its Anti-Racism Task Force. His is educational background includes BS and MS degrees in Meteorology from Rutgers and Texas A&M, respectively, followed by a Ph.D. in Climatology from the University of Delaware. He has co-authored 119 peer-reviewed publications, and has been an investigator on grants totaling over $4 million. He is also currently Editor-in-Chief of the International Journal of Biometeorology and Associate Editor of Science of the Total Environment.
Dr. Sheridan's scholarship focuses on the areas of Applied Climatology and Human Biometeorology. His applied climatology expertise stems from his development and implementation of novel techniques in synoptic climatology, a method in which atmospheric parameters are categorized into discrete categories. This applied research has focused most substantially on human biometeorology, in particular, the impacts of extreme heat on human health. He has worked extensively on heat warning systems, heat perception, urbanization and heat vulnerability, and trends and projections of heat-related mortality. Further, he has focused on applying synoptic climatological techniques to global change issues, including analyses of atmospheric teleconnections and their impact on mid-latitude weather, water clarity, as well as sea-level variability. Scott frequently involves his students in his research and encourages their professional development and publishing. He has graduated 10 PhD and 12 MA students.