Keynote and Plenary Speakers
Ecosystems Ecologist & Biogeochemist
Boston University
Plenary
Tuesday, 20 February 2024
10:30AM (CT)
Great Hall A/D
Robinson W. ("Wally") Fulweiler is an ecosystems ecologist and biogeochemist by training. She heads a laboratory at Boston University focused on answering fundamental questions about energy flow and biogeochemical cycling of nutrients (nitrogen, phosphorus, and silica), carbon, and oxygen in a variety of environments. She is especially interested in how anthropogenic activities affect the ecology and elemental cycling of ecosystems on a variety of scales, from local nutrient loading to global climate change. Her latest research is centered on the transformations of elements across the land-ocean continuum, the ultimate fate of nitrogen in the marine environment, the impact of climate change on benthic-pelagic coupling, and the role of coastal systems in greenhouse gas budgets. Her group also builds new instruments and low-cost sensor packages to help improve access to and data coverage for coastal ecosystems.
Wally earned her MS (2003) and Ph.D. (2007) in Oceanography from the Graduate School of Oceanography at the University of Rhode Island. She completed her postdoctoral research at Louisiana State University. In 2008 she started at Boston University, was awarded tenure in the Department of Earth and Environment and the Department of Biology in 2014, was promoted to Full Professor in the spring of 2021. Her professional honors include a Sloan Fellowship in 2012, the Cronin award from the Coastal Estuarine Research Federation in 2013, and the Metcalf Cup and Prize in 2019 - BU's highest teaching and mentoring award.
In addition to her scientific endeavors, she is a passionate advocate for women and parents, especially mothers, in science. A primary goal of her career is to help create an equitable scientific community where individuals do not simply survive but thrive.
Documentary Filmmaker, Professor
University of Rhode Island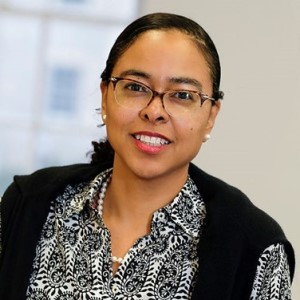 Plenary
Friday, 23 February 2024
04:00PM (CT)
Great Hall A/D
Kendall Moore, PhD, is an award-winning documentary filmmaker and a Professor in the departments of Journalism and Film Media at the University of Rhode Island. Before joining the faculty at URI in 2003, she worked as a television journalist focusing on medical, health, race, and environmental issues.
Moore has produced numerous independent documentaries that have aired on PBS and in various film festivals including Charm City (1996), Song in the Crisis, (2004), Sovereign Nation/Sovereign Neighbor (2006), The Good Radical (2009), Sick Building (2014) and Jalen and Joanna: A Lead Paint Story (2017). She is also the director of the Can We Talk? Difficult Conversations with Underrepresented People of Color series.
Moore has also written and directed fiction and experimental films, including Philosophy of the Encounter (PoE), about a college student's journey to understand her racial identity. PoE premiered at the Arusha International Film Festival (Best Feature) in the Caribbean, and the Black International Film Festival in Nashville in October 2016.
She has received several grants and awards for her work, including two Fulbright Scholar Awards: Tanzania (2001) and Jamaica (Specialist, 2004); The Rhode Island Film Fellowship for Outstanding Filmmaking (2007); and, the recipient of two Metcalf Awards for excellence in journalism in 2015 and 2017. In 2018, she received an NAACP award for excellence in documentary filmmaking for Jalen and Joanna: A Lead Paint Story. In 2020, she received NSF funding for her film project focusing on various efforts to decolonize science, which she is focusing on as a Fellow at MIT's Open Documentary Lab (2020-2021). In 2020, she was honored to receive the Faculty Excellence Award for Diversity at the University of Rhode Island. And in 2021-2022, Moore was selected to be one of 10 faculty members to serve as a mentor in the Mellon Faculty of Color Working group as a mentor.
She is a well regarded public speaker and instructor who has presented at national conferences, federal agencies, colleges and universities throughout the U.S. In 2016, she was commended by Crain's magazine as one of 10 professors of merit in the field of journalism.
She serves on the board of Story in the Public Square, the Rhode Island Black Film Festival, is a mentor for the She serves on the board of Story in the Public Square, the Rhode Island Black Film Festival, is a mentor for the Mellon Faculty of Color Working Group for the New England Humanities Council, advisor for the American Geophysical Union's LandInG program, and is a former board member of The Metcalf Institute for Marine and Environmental Reporting. She has been active in mentoring women of color interested in documentary film production.
She earned her B.A. from Syracuse University in Latin American Studies and an M.A. in Media Studies and documentary film from The New School for Social Research. Her PhD, which she completed at the European Graduate School for Media and Communication, focuses on black aesthetics, metaphysical philosophy.
She resides in Rhode Island with her husband and daughter.