Archive letters to policymakers
AGU often writes, or is a co-signatory to, letters to policymakers that explain the importance of Earth and space science and highlight issues with policy, funding, and other federal decision-making that could impact science and society.
This page is an archive of our letters from 2017 to 2020. To see our more recent letters, please visit our Bridge Blog.
Our past letters are categorized by date, receiving agency or office, and topic.
Read our position statements on specific scientific topics, and letters sent during the current year.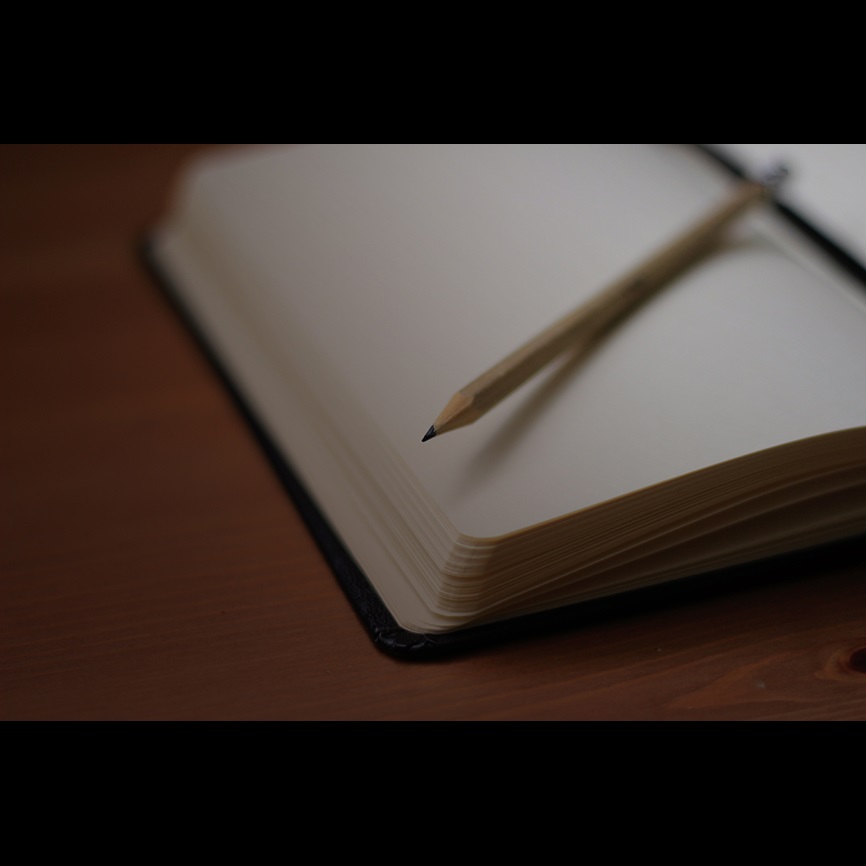 Title

Date Sent

Recipient

Topic

Notes

AGU First 100 Days Memo to Biden Team
2020
Biden Transition Team
New Administration Policy Recommendations
Joint Letter to Biden Energy Transition Team
17 December 2020
Biden Transition Team
DOE Policy Recommendations
Signed with ESC 60+ organizations
ESC Joint Welcome Letter to Chairwoman DeLauro
15 December 2020
Congress
Welcome Letter
Signed with ESC 60+ organizations
Joint Letter to Congressional Leadership Urging Passage of FY21 Spending
8 December 2020
Congress
Science Funding
Signed with 100+ organizations
CNSF Joint Recommendations to Biden Transition Team
4 December 2020
Biden Transition Team
NSF Policy Recommendations
Signed with CNSF 60+ organizations
Joint Thank You Letter on DOE Appropriations Funding
30 November 2020
Congress
Science Funding
AGU Letter Congratulating New USGS Chief Scientist
30 November 2020
USGS
Welcome Letter
CSNF Joint Letter to Congressional Appropriations Leadership on NSF Funding
20 November 2020
Congress
Science Funding
Signed with CNSF 60+ organizations
Joint Letter to Armed Services Committee requesting sustained support on GPS security and Legado
20 November 2020
Congress
Spectrum
Signed with 62 organizations
Joint Letter Requesting NIEHS Appropriations Funding
19 November 2020
Congress
Science Funding
Joint Letter to CJS Leadership Urging Action on Legado
27 October 2020
Congress
Spectrum
Signed with with 56 organizations
AGU Letter Endorsing the Landslide Preparedness Act
6 October 2020
Congress
Natural hazards
Joint Letter to Chairwoman Johnson on Diversity in STEM

1 September 2020

Congress

Diversity in STEM

Thank You Letter to Chairwoman Johnson on Diversity in STEM

28 August 2020

Congress

Diversity in STEM

Thank You Letter to Congressman Espaillat on Diversity in STEM Education

28 August 2020

Congress

Diversity in STEM

Joint Letter on Ligado FCC Proposal

12 August 2020

Congress

Spectrum, 5G

Joint Letter in Support of National Artificial Intelligence Initiative Act

5 August 2020

Congress

Innovation funding

Joint Comment on Expanding Access to 5G Spectrum

5 August 2020

FCC

Spectrum, 5G

Joint Comment on Department of Energy Office Of Science Reauthorization Act

4 August 2020

Congress

Funding

Thank You Letter to Congressman Price on Scientific Integrity

31 July 2020

Congress

Thank you letter, scientific integrity

AGU Letter on NSF Reauthorization Act

17 July 2020

Congress

Reauthorization request

Welcome Letter to National Science Foundation Director

14 July 2020

NSF

Welcome Letter

Welcome Letter to NASA Earth Science Division Director

14 July 2020

NASA

Welcome Letter

Joint Letter Opposing International Student Restrictions
8 July 2020
White House, DHS, DOS
Immigration
Signed with 66 organizations
Welcome Letter to Science and Technology Policy Institute Director

7 July 2020

Institute for Defense Analysis

Welcome Letter

Joint Letter to Congress Requesting DOE Funding
6 July 2020
Congress
Coronavirus
Signed with 50+ organizations
Joint Letter to Congress in Support of NSF Director Nomination
15 June 2020
Congress
NSF
Signed with 100+ organizations
Joint Thank You Letter to Congress Against Ligado
15 June 2020
Congress
Space Weather
Signed with 15 organizations
Joint Letter to FCC in Support of NTIA Petition
3 June 2020
FCC
Space Weather
Joint Letter on Importance of International STEM Talent
20 May 2020
White House
Immigration
Signed with 37 organizations
AGU Letter on EPA's Science Transparency Rule
18 May 2020
EPA
Scientific Integrity
Joint Letter on EPA's Science Transparency Rule
18 May 2020
EPA
Scientific Integrity
AGU Letter on Open Access Publishing

28 April 2020

White House Office of Science and Technology Policy
Response to Request for Information on Open Access publishing
Joint Letter on Stigmatization of Asians during Coronavirus Pandemic
20 April 2020
Congress
Coronavirus
Signed with 50 organizations
AGU Letter to House Science Committee on Coronoavirus Impacts on Research
13 April 2020
Congress
Coronavirus
AGU Energy and Water Appropriations Testimony
30 March 2020
Congress
Department of Energy Funding
AGU Letter to EPA Requesting Extension on Science Transparency Rule
25 March 2020
EPA
EPA Regulations, Scientific Integrity
AGU Labor, Health, and Human Services Testimony
23 March 2020
Congress
NIEHS Funding
AGU Appropriations Letter to Senator Durbin
19 March 2020
Congress
FY2021 Funding
AGU Appropriations Request for NASA, NOAA, and NSF

13 March 2020

Congress

Appropriations

Joint Letter on Commerce, Justice, and Science Appropriations
11 March 2020
Congress
NSF, NASA, NIST funding

Joint Letter on NSF Appropriations
11 March 2020
Congress
NSF Funding
AGU Testimony on USGS Appropriations
6 March 2020
Congress
USGS Funding

Joint Testimony on USGS Appropriations
2 March 2020
Congress
USGS Funding

Joint Letter on EPA Appropriations

26 February 2020
Congress
EPA Funding
Signed with 29 organizations
Joint Letter on NIEHS Appropriations
26 February 2020
Congress
NIEHS Funding
Signed with 29 organizations
AGU Letter Endorsing NASA Reauthorization
29 January 2020
Congress
NASA
AGU Comments on the Joint Center for the Research Environment (JCORE)
28 January 2020
Office of the Executive
Research
AGU Letter Endorsing the PROSWIFT Act
8 January 2020
Congress
Space Weather
Joint Letter Urging Collaboration on Open Access
18 December 2019
Office of the Executive
Open Access
Signed with 61 organizations
Joint Letter to Congress Urging Passage of FY2020 Fiscal Appropriations Bills
4 December 2019
Congress
Federal Funding
Signed with 162 organizations
AGU Comments to Select Committee on the Climate Crisis Request for Information
22 November 2019
Congress
Climate Change
Joint Letter Expressing Concern over EPA Science Transparency Rule
13 November 2019
Congress

Scientific Integrity

Signed with 62 organizations
AGU Letter Endorsing the Keep STEM Talent Act
7 November 2019
Congress
Diversity and Inclusion
AGU Letter to EPA on Science Transparency
28 October 2019
Congress
Scientific Integrity
Joint Letter Supporting NSF's Graduate Research Fellowship Program
25 October 2019
NSF
Graduate funding
Signed by 37 organizations
Joint Letter Requesting Strong Funding for NSF
25 October 2019
Congress
Federal Funding
Signed by the Coalition for National Science Funding
Joint Letter Urging Congress to Maintain Strong Funding for DOE's Office of Science


7 October 2019




DOE




Federal Funding

Signed by the Energy Sciences Coalition

AGU Letter Endorsing PREPARE Act of 2019


13 September 2019

Congress




Natural Hazards

Joint Letter to Federal Agencies Addressing Concerns on Foreign Influence in Science
4 September 2019
Federal Agencies
Foreign Influence
Signed by 60 organizations
AGU Letter Endorsing STEM Opportunities Act of 2019


22 August 2019




Congress




Diversity in STEM




AGU Letter Expressing Support for Budget Agreement




21 August 2019




Congress




Federal Funding



Joint Letter Expressing Support for ARPA-E Reauthorization Act of 2019


1 August 2019




Congress




ARPA-E Reauthorization




Signed by the Energy Sciences Coalition

Joint Letter Urging DOE to Retain its DOE Office of Science Federal Advisory Committees
25 July 2019

DOE

Science Advisory Committees




Signed by Energy Sciences Coalition



Joint Letter Expressing Support for Department of Energy Office of Science Investments in Infrastructure


22 July 2019

DOE

Investments in Infrastructure




Signed by Energy Sciences Coalition



Joint Letter Urging Congress to Protect Graduate Student Loan Options
15 July 2019

Congress

Student Loans




Signed with 30 organizations



AGU Letter Expressing Concern Over Changes in Federal Advisory Boards
15 July 2019

Congress

Federal Advisory Committees



Joint Letter Urging the Senate Provide $10M for Microbiome Research Initiatives in FY20

10 July 2019

Congress

Federal funding

Signed with 17 organizations



Joint Letter Supporting the Securing American Science and Technology Act of 2019

27 June 2019

Congress

Legislation




Signed with 96 organizations



Joint Comment on the FCC NPRM regarding the GOES Spectrum Band

20 June 2019
FCC

Spectrum Allocation




Signed with American Meteorological Society and National Weather Association



Joint Letter Urging Congress to Reach a Bipartisan Budget Agreement

13 June 2019

Congress

Federal funding




Signed with Task Force on American Innovation



Joint Letter Urging Congress to Reach a Bipartisan Budget Agreement

17 May 2019

Congress

Federal funding




Signed with various coalitions

Joint Letter Urging $22.575B for NASA for FY20

10 May 2019

Congress

Federal funding



Signed with 50 organizations

AGU Letter Endorsing the Space Weather Research & Forecasting Act
7 May 2019

Congress

Legislation



AGU Letter Endorsing The American Innovation Act

30 April 2019

Congress

Legislation



Joint Letter to Director Reilly Underscoring the Value of Scientific Meetings

18 April 2019
USGS

Scientific Meetings




Signed with 11 organizations

AGU Letter Endorsing The Hidden Figures Congressional Gold Metal Act

16 April 2019

Congress

Diversity in Science
Joint Letter Urging Congress to Reach a Bipartisan Budget Agreement

11 April 2019

Congress

Federal funding




Signed with 54 organizations

Joint Letter Urging $909M for NIEHS for FY20

20 March 2019

Congress

Federal funding




Signed with 29 organizations



Joint Letter Urging $1.2B for USGS for FY20

15 March 2019

Congress

Federal funding




Signed by USGS coalition



Joint Letter Urging $9B for NSF for FY20

14 March 2019

Congress

Federal funding




Signed by Coalition for National Science Funding (CNSF)



Joint Letter Urging $400M for ARPA-E for FY20

13 March 2019

Congress

Federal funding




Signed with 88 organizations

Joint Letter Urging $7B For DOE Office of Science for FY20

11 March 2019

Congress

Federal funding




Signed by Energy Sciences Coalition



Joint Letter Urging $84M for NIEHS's Superfund Program (SRP) for FY20
11 March 2019

Congress

Federal funding

Signed with 26 organizations



Joint Letter Thanking Appropriators for Robust FY20 Funding for NSF
25 February 2019

Congress

Federal funding

Signed by Coalition for National Science Funding (CNSF)



AGU Letter Urging Congress to End the Government Shutdown
24 January 2019
Congress
Government Shutdown/Science funding

Joint Letter Urging Congress to Re-open the Government
23 January 2019
Congress

Government Shutdown/Science funding

Signed by Coalition for National Science Funding (CNSF)

AGU Policy Priorities for 2019
1 January 2019
FoNOAA Conference Letter Regarding NOAA Research Funding in FY2019 Appropriations
28 November 2018
Congress
Federal funding
Signed with Consortium for Ocean Leadership and University Corporation for Atmospheric Research
Joint Letter Supporting the Nomination of an OSTP Director
19 September 2018
Congress
Scientific advisor
Signed with 39 organizations
AGU Letter Endorsing the Combating Sexual Harassment in Science Act of 2018
7 September 2018
Congress
Sexual harassment in Science
AGU Comment on OSTP Oceans Decadal Vision
27 August 2018
Office of Science and Technology Policy
Ocean sciences
AGU Comment on EPA's Proposed Restricted Science Policy
16 August 2018
EPA
Scientific integrity
Joint Comment on EPA's Proposed Restricted Science Policy
16 August 2018
EPA
Scientific integrity
Signed with six organizations
Joint Letter Urging FCC to Consider Negative impacts of Spectrum Proceedings
18 July 2018
FCC
Data
Signed with 26 organizations
AGU Letter Regarding DOE Research Funding in FY2019 Appropriations Conference
18 July 2018
Congress
Federal funding
Joint Letter Regarding DOE Office of Science Funding in FY2019 Appropriations Bill
16 July 2018
Congress
Federal funding
Signed with 92 organizations and academic institutions
AGU Letter Endorsing the Hidden Figures Congressional Gold Medal Bill
12 July 2018
Congress
Diversity in science
Joint Letter Thanking Appropriators for Robust Science Funding in FY2019
9 July 2018
Congress
Federal funding
Signed with 56 organizations
Joint Letter Thanking Senate Appropriators for Support of NSF in FY019
22 June 2018
Congress
Federal funding
Signed with more than 100 organizations
Joint Letter Urging the FCC to Consider Effect of Sharing Spectrum on Weather Enterprise
31 May 2018
FCC
Data
Signed with American Meteorological Society and National Weather Association
AGU Letter Thanking Senate Appropriators for Strong Support for DOE Office of Science and ARPA-E
30 May 2018
Congress
Federal funding
Joint Letter on Immigrant and Nonimmigrant Visa Proposed Rule
24 May 2018
Department of State
Immigration and scientific collaboration
Signed with 56 scientific organizations
Joint Letter Thanking House Appropriators for NSF Support in FY2019
23 May 2018
Congress
Federal funding
Joint Letter Regarding Funding for STEM Education
21 May 2018
Congress
STEM education; federal funding
Joint Letter Urging Senate to Pass DOE Research and Innovation Act
15 May 2018
Congress
Legislation
AGU Letter Urging Appropriators to Sustain Funding Growth in FY2019
7 May 2018
Congress
Federal funding
AGU Urgers EPA to Extend Public Comment Period on Secret Science Proposal
30 April 2018
EPA
Scientific integrity
AGU Reaffirms Endorsement of Space Weather Research & Forecasting Act
25 April 2018
Congress
Legislation
AGU Letter Regarding EPA's Proposed Rule about Secret Science
23 April 2018
EPA
Scientific integrity
Joint Letter Thanking Congress for FY2018 Omnibus Appropriation for ARPA-E
16 April 2018
Congress
Federal funding
Joint Letter Urging $21.7 Billion for NASA in FY2019
13 April 2018
Congress
Federal funding
Joint Letter Thanking Appropriators for FY2018 Omnibus and Urging $8.5 Billion for NSF in FY2019
12 April 2018
Congress
Federal funding
Joint Letter Thanking Appropriators for Increasing ARPA-E Funding
10 April 2018
Congress
Federal funding
Joint Letter Thanking Congress for FY2018 Omnibus Appropriation for DOE Office of Science
30 March 2018
Congress
Federal funding
Joint Letter Thanking Appropriators for Increasing Funding for DOE Office of Science
30 March 2018
Congress
Federal funding
Joint Letter Urging Appropriators to Fund NOAA at $6.1 Billion for FY2018
2 March 2018
Congress
Federal funding
Joint Letter Urging Congress to Provide Robust Funding for Science
26 February 2018
Congress
Federal funding
Joint Letter Urging Congress to Provide $8 Billion in Funding for NSF
21 February 2018
Congress
Federal funding
Joint Letter Urging Appropriators to Fund DOE Office of Science at $5.7 Billion for FY2018
16 February 2018
Congress
Federal funding
Joint Letter Urging Congress to Raise 302(b) Allocations in Favor of Science
15 February 2018
Congress
Federal funding
Signed with 25 scientific organizations
AGU Letter Thanking Representatives Langevin & Stefanik for asking Trump to include Climate Change in US National
29 January 2018
Congress
Climate change
Joint Letter Urging Strong Funding for NOAA in FY18
22 December 2017
Congress
Federal funding
AGU Letter on Appropriations and Budget Negotiations for FY18
8 December 2017
Congress
Federal funding
AGU Letter on EPA Science Advisory Panels and Grants
7 December 2017
Congress
EPA
AGU Letter Endorsing National Earthquake Hazards Reduction Program Reauthorization Act of 2017
4 December 2017
Congress
Legislation
Joint Letter on Tax Reform
7 November 2017
Congress
Legislation
Signed by 45 scientific organizations
Joint Letter to Office of Management and Budget Regarding President's FY19 Budget
27 October 2017
Office of Management and Budget
Federal funding
Joint Immigration Letter
17 October 2017
President Trump
Immigration and scientific collaboration
Signed by 71 scientific organizations and academic institutions
Joint Letter of Support of Bipartisan Congressional Efforts to Advance ARPA-E
10 October 2017
Congress
Federal funding
AGU Letter to DOE Regarding Workforce Cuts
15 September 2017
DOE
Federal workforce
Joint Letter Urging Robust Funding for NSF in FY18
5 September 2017
Congress
Federal funding
AGU Letter to Congress Regarding FY18 Budget and Appropriations
25 August 2017
Congress
Federal funding
Joint Letter Regarding EPA Climate Science Processes
31 July 2017
EPA
Climate change
Signed with 15 scientific organizations
AGU Endorses House Space Weather Research & Forecasting Act
26 July 2017
Congress
Legislation
Joint Letter Urging Congress to Pass a Bipartisan Budget Agreement
18 July 2017
Congress
Federal funding
Joint Letter Urging Appropriators to Protect NDD Programs from Further Cuts
13 July 2017
Congress
Federal funding


Joint Letter to FCC on Spectrum Interference Issues
27 June 2017
FCC
Data
Signed with 21 scientific organizations and companies
Joint Letter to the President on the Importance of Scientific Advisory Boards
27 June 2017
President Trump
Scientific integrity
Joint Letter Supporting USGS Library
16 June 2017
Congress
Federal funding
Signed with 21 scientific organizations
Joint Letter Urging the President to Appoint a Qualified Science Advisor
25 May 2017
President Trump
Scientific advisor
Signed with 58 organizations
Joint Letter Urging Congress to Prioritze Investments in Science
24 May 2017
Congress
Federal funding
Signed with 150 scientific and education organizations
Joint Letter to Appropriators Regarding FY18 NOAA Funding
19 May 2017
Congress
Federal funding
AGU Letter to Appropriators Regarding FY18 Funding
19 May 2017
Congress
Federal funding
Joint Comment on New Supplemental Questions for Visa Applicants
18 May 2017
Department of State
Immigration and scientific collaboration
Signed by 55 scientific organizations
AGU Letter Endorsing the National Landslide Preparedness Act
18 April 2017
Congress
Legislation
Joint Letter to FCC on 1675-1680 MHz Spectrum Allocation
10 April 2017
FCC
Data
Signed with the American Meteorological Society and University of Wisconsin - Madison
Multisociety Letter Urging Robust Funding for Scientific Research
6 April 2017
Congress
Federal funding
Signed by more than 100 organizations
Joint Letter to Appropriators Urging Strong Funding for NSF
3 April 2017
Congress
Federal funding
Joint Letter to Appropriators Urging Strong Funding for NASA
30 March 2017
Congress
Federal funding
Multisociety Letter on the Honest Act
28 March 2017
Congress
Legislation
Signed by 23 scientific and education organizations
Joint Geoscience Priorities Transition Document
15 March 2017
President Trump and Congress
Legislation
Signed by nine scientific organizations
AGU Letter on the HONEST Act and the EPA Science Advisory Board Reform Act
8 March 2017
Congress
Legislation
Joint Letter Urging Protection of NDD Program Funding
1 March 2017
Congress
Federal funding
AGU Petition Urging President to Appoint a Qualified Science Advisor
24 February 2017
President Trump
Science advisor
Joint Letter Regarding Executive Order on Immigration
10 February 2017
President Trump
Immigration and scientific collaboration
Signed by more than 100 scientific and education organizations
AGU Letter to Federal Agencies Urging Protection of Scientific Integrity
26 January 2017
Federal science agencies
Scientific integrity