Mentoring programs
We support several mentoring programs that establish connections between students/early career scientists and more experienced scientists. Our mentoring programs advance the scientific community by helping scientists build successful careers and networks in Earth and space science. Whether you are a mentor or a mentee, our programs can help you develop relationships with others who can help you learn and grow as a scientist.
Mentoring365 is a global opportunity that allows individuals who are interested in the Earth and space sciences (ESS) to connect one-on-one with other professionals for advice. Mentees and mentors can engage in one-time meetings or long-term connections to help move their careers and education forward. Learn more here or Apply to be a mentor or mentee today!

In addition to Mentoring365 one-on-one mentoring, we now offer Mentoring365 Circles. A group learning format that connects you with others in the Earth and space sciences who share common interests or learning objectives. Learn together as a group on various topics such as Careers outside of Academia or Science Communication. Learn more here or sign-up for Mentoring365 to join Circles!

College of Fellows Mentoring Network

helps build professional networks, create opportunities, and reduce obstacles for recent PhD graduates in Earth and space science. Each network is composed of two senior scientists and six early career scientists.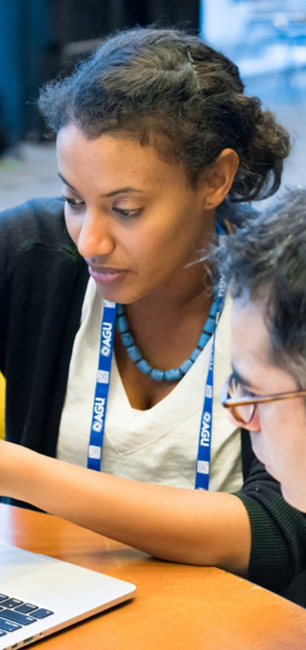 Curriculum Track resource guides