Poster Guidelines During the Meeting
Poster Guidelines
Published virtual poster presentations will be viewable and searchable via an online gallery during and after the conference, extending the life of each presentation. Authors can restrict access to their poster (i.e. make it private) or enable public access before and after the meeting.
Regular poster sessions DO NOT have a live session. Your scheduled text or video chat time that you schedule via the iPoster platform is your presentation time (the "I'll be at my poster time").
Need to edit your presentation after you have published it to the presentation gallery or update your text or video chat times? You can! Simply log back into the system and follow the instructions to edit. You can edit your presentation until 17:00 PST (UTC -8) on 31 December.
In addition to scheduling a text chat time, authors can also run your own, individual live iPoster presentation and discussion, using any of the common web-based meeting services like Zoom, Webex, Microsoft Teams, and others. Check out the step-by-step guide to setting up and running one.
*Please note, once scheduled the text and video chat times will appear with your abstract in the online program, but are conducted completely at your discretion and fully in the iPoster platform.
Poster Summary Sessions
If your session chairs have scheduled a poster summary/walk session:
You must be registered for the meeting in order to access the virtual platform. Please register well in advance of your session to ensure you have no delays or difficulties logging in to the virtual meeting platform the day of your session.
You will log in to the virtual platform 20 minutes prior to start of session.
*Please note, poster summary/walk sessions were limited and scheduled at the discretion of the session chairs.
Day of your Summary Session
Chairs and Presenters go to the online program 20 minutes prior to the start of your session.
*only registered attendees can join the meeting.

Click on the "Join Now" button (not enabled until 20 minutes before the live session).
If you have received a direct link from Zoom, you may use that link as well, but it is not required.
When entering rename yourself so that support staff can easily identify you in the alphabetical list; ex. aaa-John Smith.
* You can rename yourself once in the session.
Browser recommendations: Update your browser and, if you can use it, the Zoom desktop application, to the latest versions. You will need a supported browser to access the meeting. If you can't use the Zoom desktop, all attendees can join those sessions using a browser. Supported browsers for attendees include Edge, Chrome, Firefox, and Safari. If you are chairing in a plenary, named lecture or union session, only Edge, Chrome or Firefox work.
Check for Zoom

software

Connectivity is best using: a hard-wired desktop, turned-off notifications, and minimal open tabs.
Session chairs have the liberty to conduct their sessions how they choose:
chairs may introduce or highlight various poster presenters and,

presenters can also share their virtual posters via the iPosters platform.
9. As the session is only one hour, it is recommended to keep the presenters limited to less than 4 minutes to highlight their virtual posters, especially for larger sessions
10. No powerpoint/pre-recorded presentations are needed.
PRESENTATION RECOMMENDATIONS & BEST PRACTICES
Please discuss the material as reported in your submitted and approved abstract.
Organize the presentation so it is clear, orderly and self-explanatory.
Schedule a text or live chat time on the day of your scheduled session via the virtual poster platform.
Attendees will see your chat time availability in the online program.
PHOTOGRAPHY AND SOCIAL MEDIA GUIDELINES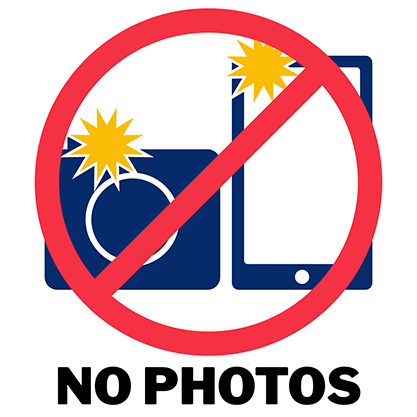 Photography and Social Media Guidelines – AGU's policies apply in a virtual meeting. Screen captures are allowed for personal use unless the presenter indicates otherwise by adding the "No Photos" icon on their poster or slides. Recording is prohibited.