Diversity, Equity and Inclusion (DEI) schedule
DEI #AGU20
AGU's ethics, diversity, and inclusion events at Fall Meeting 2020 will provide attendees information to transform workplace culture in ways that will increase innovation, discoveries and solutions in Earth and Space Sciences.
Note: All times listed below are Pacific Time (PT)
DEI in the Scientific Program
AGU's Diversity, Equity, and Inclusion schedule is highlighted below. Access the full Scientific Program here.
View Now
PICTURE A SCIENTIST
AGU, in co-sponsorship with the Earth Science Women's Network and 500 Women Scientists, is hosting a virtual screening and discussion on the new documentary film PICTURE A SCIENTIST in association with the #AGU20.
View details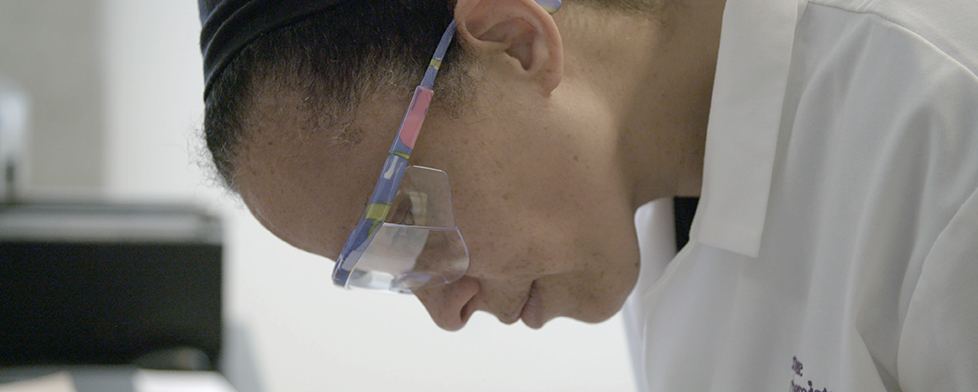 1 Dec Tuesday

Justice, Equity, Diversity, and Inclusion (JEDI) in the AGU Hydrology Community and Beyond
7:00am - 8:00am
Heads and Chairs workshop -Day 1
7:00am - 10:00am
Strategies for Responding to Hostile Work Climates
10:00am - 12:00pm
Picture a Scientist Discussion session1
11:00am - 12:00pm
2 Dec Wednesday

How are We Doing and What Comes Next: Results from the ADVANCEGeo Survey of Work Experiences across Earth and Space Sciences
10:30am - 11:30am
INVO4a San Francisco: Understanding the Geoscience Behind Its Critical Infrastructure and Unlocking the Intrinsic Value of Its Diverse Communities—A GEO-STEM Learning Ecosystem in Practice - PART 1
1:00pm - 3:00pm

3 Dec Thursday
Plenary Panel: Toxic Ivory Towers and Conversations with Underrepresented Voices
8:00am – 9:00am
Continuing the Discussion: Professor Kendall Moore Plenary
9:00am - 10:00am
SCIWS7 Bringing Your Film Idea to Life: Crafting Outreach Videos for Diverse Audiences
10:00am - 4:00pm
Everything you ever wanted to know about SEA Change Departmental Awards, but were afraid to ask: Why and How to Participate
10:30am - 11:30am
Bystander Intervention Training for Everyone
11:00am - 1:00pm
Women Leadership in Ocean Science and Technology
4:00pm - 5:00pm
4 Dec Friday
AGU DEI LANDInG Academy - Drop in Information 1
5:00am - 6:00am
Reflections and Recommendations on Developing an Institution-Specific DEI Action Plan
7:00am - 8:00am
Featured Plenary: Dr. Freeman Hrabowski
8:00am - 9:00am
Speak Up: Responding to Everyday Incidents of Bias in STEM
7:00am - 10:00am
Continuing the Discussion: Exchanging views inspired by Dr. Freeman Hrabowski's Plenary
9:00am - 10:00am
Heads and Chairs workshop -Day 2
10:00am - 12:00pm
8 Dec Tuesday
ED007 Advancing Equity and Inclusion of LGBTQ+ Scientists
4:00am - 8:59pm
GC027 Gender and Social Inclusion in Climate Data Services and Analyses I Posters
4:00am - 8:59pm

SY011 Science and Society: Community and Citizen Science II Posters
4:00am - 8:59pm
Cultivating Leadership for Change and Justice in the Geosciences: Exploring Challenges to Diversifying Faculty
7:00am - 9:00am
9 Dec Wednesday

ED015 Expanding Opportunities in the Geosciences: Exploring Examples of Geo-STEM Learning Ecosystems That Promote Justice, Equity, Diversity, and Inclusion IV Posters
4:00am - 8:59pm
SY020 Native Science to Action: How Indigenous Perspectives Inform, Diversify, and Build Capacity in Environmental Science and Policy II Posters
4:00am - 8:59pm
SY021 Science to Action: Increasing Communities' Resilience to Climate Change and Long–Time Horizon Hazards Impacts on the Built Environment and Social Infrastructure II Posters
4:00am - 8:59pm
SY023. Science to Action: Transformative Partnerships and Knowledge Coproduction to Advance Decision-Relevant Science III Posters
4:00am - 8:59pm
ED016 Expanding Opportunities in the Geosciences: Exploring Examples of Geo-STEM Learning Ecosystems that Promote Justice, Equity, Diversity, and Inclusion
5:30am - 6:30am
SY024 Science to Action: Transformative Partnerships and Knowledge Coproduction to Advance Decision-Relevant Science I
5:30am - 6:30am

ED017 Expanding Opportunities in the Geosciences: Exploring Examples of Geo-STEM Learning Ecosystems That Promote Justice, Equity, Diversity, and Inclusion II
7:00am - 8:00am
AGU D&I Advisory Committee Drop in 1
8:00am - 9:00am
ED018 Expanding Opportunities in the Geosciences: Exploring Examples of Geo-STEM Learning Ecosystems That Promote Justice, Equity, Diversity, and Inclusion III
4:00pm - 5:00pm
SY026. Science to Action: Transformative Partnerships and Knowledge Coproduction to Advance Decision-Relevant Science II
4:00pm - 5:00pm

SY027 Native Science to Action: How Indigenous Perspectives Inform, Diversify, and Build Capacity in Environmental Science and Policy I
5:30pm - 6:30pm
10 Dec Thursday

ED026 Bright STaRS: Bright Students Training As Research Scientists I Posters
4:00am - 8:59pm
SY031 Developing a Culture of Diversity, Equity, and Inclusion in All Our Work, in All Our Places II Posters
4:00am- 8:59pm
SY037 Developing a Culture of Diversity, Equity, and Inclusion in All Our Work, in All Our Places I
7:00am - 8:00am
Building Strong Partnerships with Non-Scientists: Community Science and Project Management
8:00am - 8:45am
GayGU/LGBTQ and Allies Networking
8:00am - 9:00am
11 Dec Friday

SY040 Science to Action: Increasing Communities' Resilience to Climate Change and Long–Time Horizon Hazards Impacts on the Built Environment and Social Infrastructure I
4:00am - 5:00am
Adapting Community Science for International Operations
5:00am - 9:30am
SY042 Science and Society: Community and Citizen Science I
7:00am - 8:00am
U013 Centering Ethical Placed-Based Scientific Practices through the Lenses of Communities of Color
7:00am - 8:30am
How community shapes the rhythm and flow of science in society
7:30am - 9:00am
U014 How Can We Implement AGU's "Science for Solutions" to Address Societal Problems
10:30am - 12:00pm
ED033 Climate Literacy: Reaching Broad Audiences Through Higher Education and MSIs, Workforce Development, Informal Education, Youth Initiatives, Community Impact Work, and Media I
7:00pm - 8:00pm
ED034 Climate Literacy: Reaching Broad Audiences Through Higher Education and MSIs, Workforce Development, Informal Education, Youth Initiatives, Community Impact Work, and Media II
8:30pm - 9:30pm
AGU D&I Meet-up
3:00pm - 4:00pm
14 Dec Monday
ED036 Inclusivity in Geosciences: A Conversation Between Scientists and Educators II Posters
4:00am - 8:59pm
Convergence, Collaboration, Justice, and the Future of the Sciences
7:00am - 1:00pm
ED038 Inclusivity in Geosciences: A Conversation Between Scientists and Educators I
7:00am - 8:00am
ED039 Growing and Diversifying the Earth and Space Science Federal Workforce I
8:30am - 9:30am
Picture a Scientist Discussion session 2
3:00pm - 4:00pm
15 Dec Tuesday
ED046. Using Place-Based Approaches to Enhance Geoscience Learning I
5:30am - 6:30am
INV13. Connecting Remote Sensors with Ground Sensors Through the Lens of Relationships, Respect, and Responsibilities
10:00am - 2:00pm
ED047. Using Place-Based Approaches to Enhance Geoscience Learning II
11:30am - 12:30pm

Careers in Community Science
1:00pm - 2:30pm
AGU D&I Advisory Committee Drop in 2
3:00pm - 4:00pm