Hydrologic Sciences Award
Information on the award
The Hydrologic Sciences Award, which was known as the Robert E. Horton Award from 1956 to 1998, is presented annually and recognizes outstanding contributions to the science of hydrology over the course of the awardees' careers. Successful nominees are senior scientists, with an emphasis on their contributions over the past five years.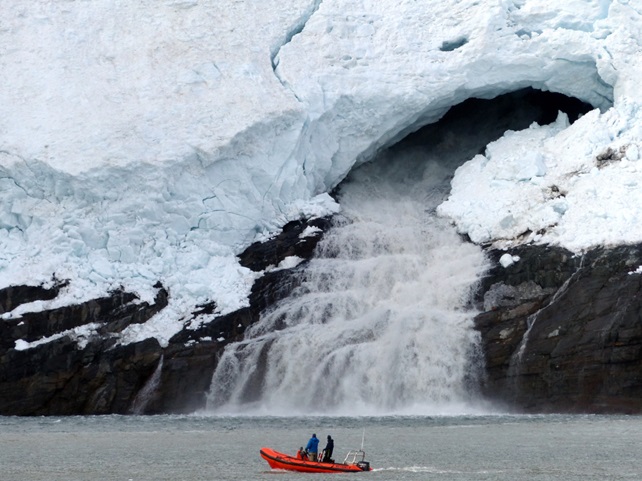 Award benefits
AGU is proud to recognize our section honorees. Recipients of the Hydrologic Sciences Award will receive the following benefits along with the honor:
Recognition at the AGU Fall Meeting during the award presentation year

Complimentary meeting registration the year the award is presented

Complimentary ticket to the Hydrology section luncheon that occurs at the AGU Fall Meeting during the award presentation year
Nominee Eligibility
The nominee is required to be an active AGU member.
The following individuals are not eligible to be candidates for the award during their terms of service:

AGU President;
AGU President-elect;
Council Leadership Team members;
Honors and Recognition Committee members;
Hydrologic Sciences Award Committee members
All full-time AGU staff; and
Hydrology Section leadership (President, President-Elect, Secretary, Past President is ineligible until one year after completion of service)
Nominator Eligibility
Nominators/co-nominators must be active AGU members.
The following individuals are not eligible to be nominators for the award during their terms of service:

AGU President;
AGU President-elect;
Council Leadership Team members;
Honors and Recognition Committee members;
Hydrologic Sciences Award Committee members; and
All full-time AGU staff.
Supporter Eligibility
Individuals who write letters of support for the nominee are not required to be active AGU members.
The following individuals are not eligible to be supporters for the award during their terms of service:

AGU President;
AGU President-elect;
Council Leadership Team members;
Honors and Recognition Committee members;
Hydrologic Sciences Award Committee members; and
All full-time AGU staff.
Relationships to a Nominee
The following relationships need to be identified and communicated to the Award Committee but will not disqualify individuals from participating in the nomination or committee review process. These apply to committee members, nominators, and supporters:
Current dean, departmental chair, supervisor, supervisee, laboratory director, an individual with whom one has a current business or financial relationship (e.g., business partner, employer, employee);
Research collaborator or co-author within the last three years; and/or
An individual working at the same institution or having accepted a position at the same institution.
Individuals with the following relationships are disqualified from participating in the award nomination process as a nominator or supporter:
Family member, spouse, or partner.
A previous graduate (Master's or Ph.D.) and/or postdoctoral advisor, or postdoctoral fellow may not write a nomination letter but may write a supporting letter after five years of terminating their relationship with the nominee beginning on 1 January after the year the relationship was terminated.
A former doctoral or graduate student, or a former postdoctoral fellow may not write a nomination letter for a former advisor but may write a supporting letter after five years of terminating their relationship with the nominee beginning on 1 January after the year the relationship was terminated.
Nomination process
The Hydrology Section has adopted a two-round process for its Section Awards to allow a more flexible, open and efficient development of the Section's talent pool. The first round of nominations requires only a letter from the lead nominator, the nominee's CV and optionally, a Selected Bibliography. The Hydrologic Sciences award committee will review the first round nominations and request full nomination packages from a select number of applicants (nominally 5) for further consideration. The procedures and requirements for both first and second round packages are outlined below:
Nominations for the first round of the Hydrology Section awards and lectures are closed. Second round notifications to all nominators will occur in early April.
First Round Requirements:
Nomination letter, no more than two pages in length, stressing the nominee's qualifications to meet the selection criteria and qualifications as stated in the award description. The nomination letter must also list at least three potential writers of letters of support.
The nominee's CV, no more than two pages in length, and containing the following information as a minimum: CVs must list all the following candidate information: name, mailing and email address, history of employment, degrees, research experience, honors, memberships, service to the community through committee work, advisory boards, etc.
A Selected Bibliography, no more than two pages in length, may be included in the first round nomination package, but is not required for first round consideration. The Selected Bibliography should briefly state the total number and types of publications; specify the number published in AGU publications. For example: "Jane Doe is the author of 92 publications, 86 in peer-reviewed scientific journals, 14 of which have been published in AGU journals and books. The following selected list best supports Jane's nomination for AGU Fellow."
Second Round Requirements
The nomination letter may be up to two pages in length and should stress the nominee's qualifications to meet the selection criteria and qualifications. The nomination letter should clearly document the contributions to the science of hydrology, education, or societal impacts at an early stage in their careers.
The nominee's CV will be no more than two pages in length and contain the following information as a minimum: CVs must list all the following candidate information: name, mailing and email address, history of employment, degrees, research experience, honors, memberships, service to the community through committee work, advisory boards, etc.
A Selected Bibliography, no more than two pages in length, must be included. The Selected Bibliography should briefly state the total number and types of publications; specify the number published in AGU publications. For example: "Jane Doe is the author of 92 publications, 86 in peer-reviewed scientific journals, 14 of which have been published in AGU journals and books. The following selected list best supports Jane's nomination for AGU Fellow."
Up to three letters of support, each no more than two pages in length.
For any questions on the process, timing or any issues, please contact [email protected].
Nominations are Open!
The nomination cycle for 2023 AGU Hydrology Section awards and lectures is now open for first round nominations until 28 February at 23:59 ET. See the Nominations tab for more information on the process. Nominate a colleague, peer or student today.
Submit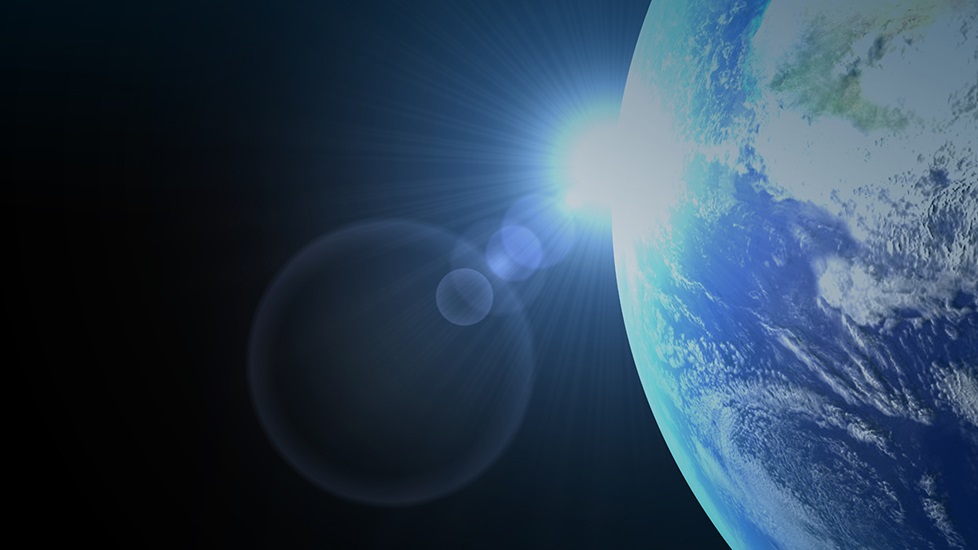 Recipients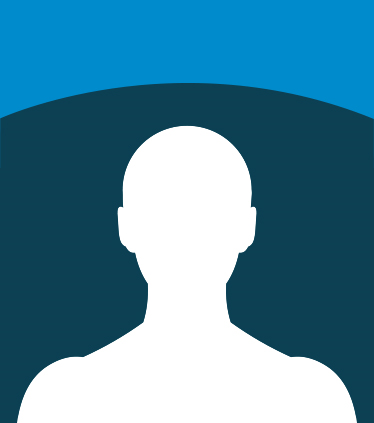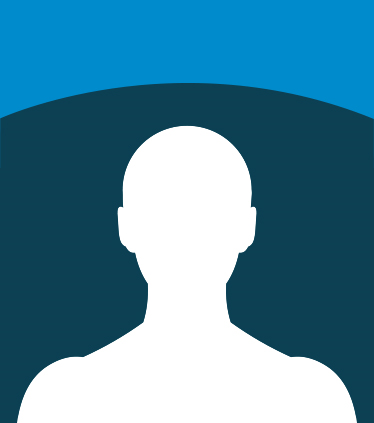 Citation
"For fundamental contributions to mountain streams and the science and practice of stream restoration" Ellen Wohl is a pioneer in fluvial hydrogeomorphology and the authority on the impacts of large wood on mountainous streams and stream-floodplain systems. Her contributions cannot be overstated: Literally anyone who thinks about wood dynamics in stream systems will come into contact with her work. Ellen has defined the field of the science and practice of river restoration, with original contributions on the human impacts on riverine systems, carbon cycling in complex landscapes, and the role of hydrologic connectivity in flood hazard prevention and control. She is a prolific writer with several highly cited books (her book on mountain rivers is a classic) and an impressive number of impactful and highly cited publications, most of them as single- or lead-author. Ellen has an uncanny ability to synthesize complex systems into simple, transferable ideas, and her work has helped both scientific and nonscientific communities to appreciate the role of science for decision support in planning and management of our natural resources. She is an exceptional observationalist who has likely walked thousands of miles of streams alone with nothing but a notebook in hand. At the same time, she is a great collaborator and community leader who has mentored an exceptionally large number of young people, many of whom are now leaders in the field. She has served as a role model to countless female hydrologists and geomorphologists as a direct mentor or collaborator, and is the person behind several new activities promoting women in hydrogeology, such as the very successful series of seminars she initiated on "Women Advancing River Research." In summary, Prof. Wohl is an ingenious and original hydrogeomorphologist, a committed educator and leader in the field, and an exemplary scientific citizen in every respect. She is exactly the scientist all hope to be: kind, brilliant, and motivated to change the world through her efforts. —Efi Foufoula-Georgiou, University of California, Irvine
Response
I greatly appreciate the honor of this award and the kind words in the award citation. I chuckled at the image of walking streams with only a field notebook—I wish. More commonly, the walking is burdened with cumbersome and heavy surveying or coring equipment, samples, chest waders, and so forth. But I think the image captures a key point: the importance of observation and thinking while in the presence of the environments we study. Those of us who examine hydrological research questions in a field setting are extremely lucky. We can enjoy the intellectual challenges common to all scientific research, and we can examine those questions in natural settings that provide inspiration and insight, as well as reality checks on scientific flights of fancy. I have been privileged to work in a wide array of natural environments, from mountainous headwaters to lowland floodplains and from the Arctic to the tropics, and without question these diverse field experiences have made me a better scientist. I have also been privileged to work with wonderful colleagues, from my first mentors to my current graduate students, and again without question, these collaborations have made me a better scientist. Now it is the people who work in environmental science who give me hope. I was in elementary school when Earth Day was first celebrated, and I grew up in a society coming to grips with pollution, extinction, and environmental degradation. The resulting sense of urgency shaped my choices to study Earth's surface environments and the interactions of physical processes and biotic communities. The environmental threats of the 1960s and '70s have now intensified but have also been overtaken in many people's consciousness by a warming climate. The hydrologic sciences community, along with the broader community of those who study processes in Earth's critical zone, make vital contributions to understanding and fostering environmental resilience and sustainability. I see the talent and the passion needed for these contributions in the scholars now starting their careers in hydrology, and I hope that each of you gets as much joy and satisfaction from your work as I have gotten from mine. —Ellen Wohl, Colorado State University, Fort Collins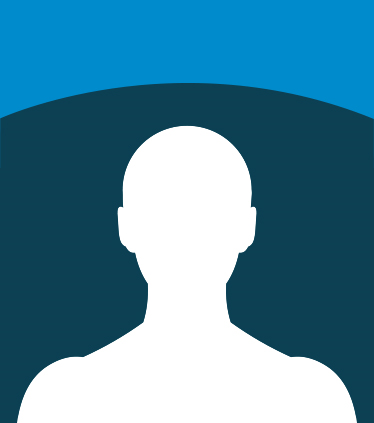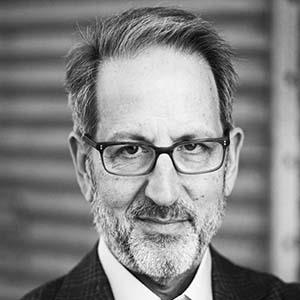 Field Photo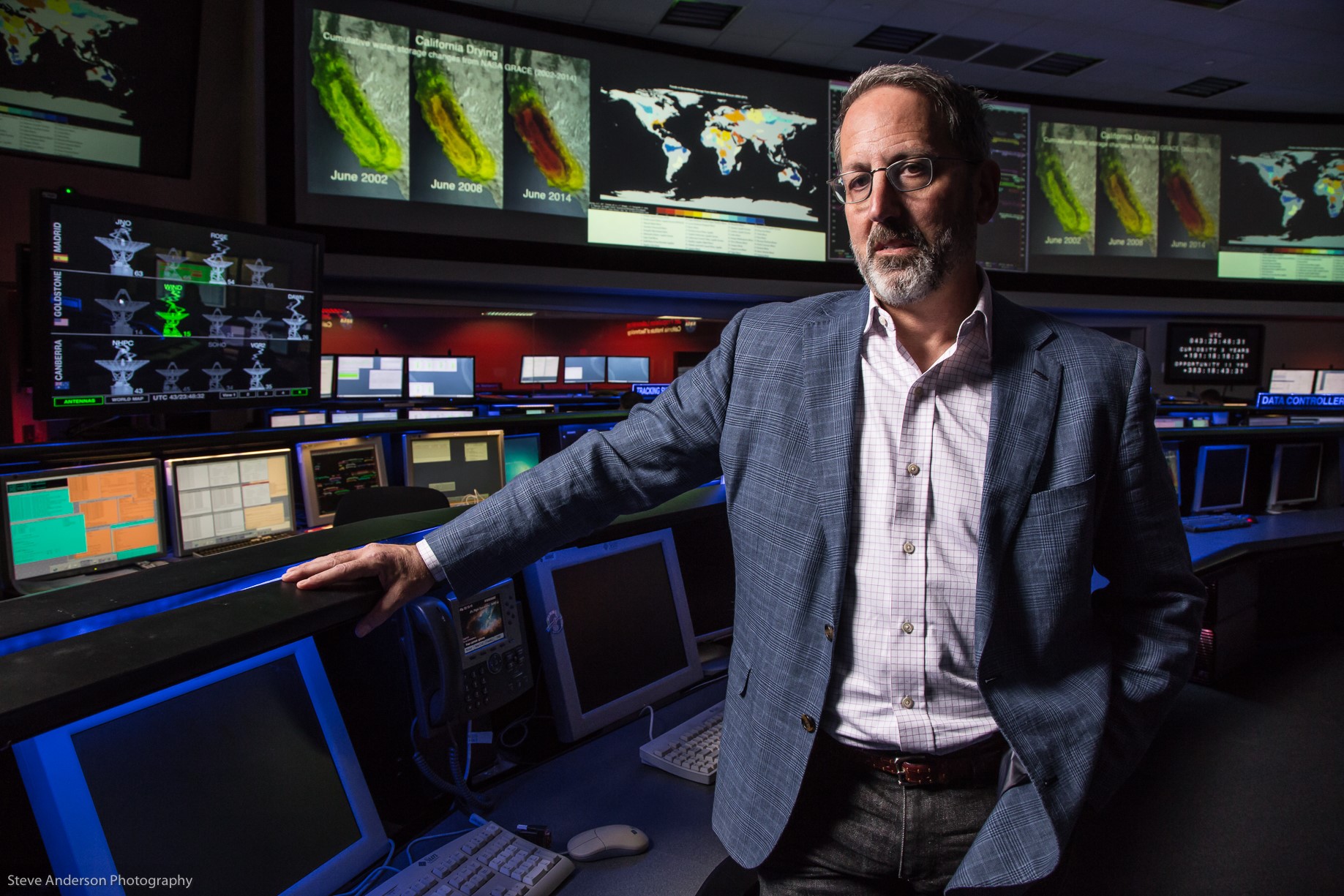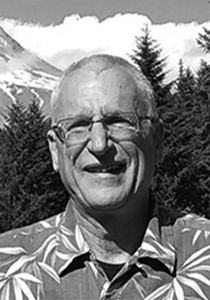 William P. Kustas received the 2019 Hydrologic Sciences Award at AGU's Fall Meeting 2019, held 9–13 December in San Francisco, Calif. The award is for "outstanding contributions to the science of hydrology."
Citation
Dr. William Kustas has achieved groundbreaking results in advancing both the science and the application of remote sensing and the modeling of soil–plant–atmosphere dynamics to address hydrologic and climate problems. His sustained original contributions in hydrology are highly appreciated by scientists internationally.
William Kustas has contributed important advances in the development of techniques, based on atmospheric boundary layer similarity theory and heat and water vapor conservation equations, for computing surface fluxes of latent and sensible heat at regional scales over complex terrain.

He has conceived and designed large-scale multidisciplinary remote sensing field experiments to integrate remote sensing, hydrologic, atmospheric, and biological measurements over a range of temporal and spatial resolutions. He has been a leader in the design and coordination of surface flux measurement networks for joint NASA–U.S. Department of Agriculture (USDA) large-scale multidisciplinary field experiments in various ecosystems and has led numerous cooperative studies to evaluate the utility of micrometeorological measurement techniques.

He has pioneered the development of physically based models to estimate soil and vegetation heat fluxes using remote sensing. His approaches have been major breakthroughs in the application of remotely sensed surface temperature for evapotranspiration modeling over variable surfaces, including the combination of microwave and optical remote sensing information. His methods are now regularly used for the mapping of surface fluxes at basin and regional scales for continuous global-scale evapotranspiration monitoring.

William Kustas is particularly well known for his scholarly generosity. As one of the outstanding leaders in our profession, he has done much to advance and create opportunities for early-career researchers.

—Marc Parlange, Monash University, Australia
Response
I am both honored and humbled to be selected to receive this year's Hydrologic Sciences Award, especially given the class of past recipients. I would like to thank my nominator, Marc Parlange, and the supporting letter writers, as well as the awards committee members, for my selection.
My 33-year research career, after I earned a Ph.D. under the guidance of Wilfried Brutsaert, has been with the USDA Agricultural Research Service (ARS) conducting basic and applied research on evapotranspiration (ET) modeling using remote sensing. The U.S. Water Conservation Lab had a tremendous impact on my early career, and I am truly indebted to former lab members—the late Ray Jackson and Bob Reginato and Susan Moran.

Throughout my career, I've been involved in large-scale remote sensing field experiments focused on the measurement and modeling of land surface fluxes over a wide variety of landscapes both in the United States and abroad. I am very thankful to the many ARS and university colleagues involved in these experiments and need to mention several who significantly contributed to their success: Tom Jackson, John Prueger, Jerry Hatfield, Dave Goodrich, Steve Evett, Larry Hipps, and John Norman.

John Norman had a tremendous impact on my career in the early 1990s collaborating on the development of the two-source energy balance model. This work reestablished the utility of land surface temperature for modeling ET over complex surfaces. Working with ARS and NASA colleagues Martha Anderson and Chris Hain led to the development of a multiscale two-source land surface modeling system that has facilitated the resurgence of thermal remote sensing as the primary tool for ET mapping from field to global scales.

This award also belongs to the many students, postdocs, and research colleagues, as well as ARS science support staff, with whom I have had the privilege of working throughout my career. I am very grateful for their contributions recognized by this award.

—William P. Kustas, Hydrology and Remote Sensing Laboratory, Agricultural Research Service, U.S. Department of Agriculture, Beltsville, Md.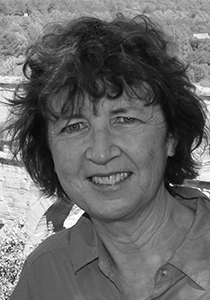 Bridget Scanlon will receive the 2018 Hydrologic Sciences Award at AGU's Fall Meeting 2018, to be held 10–14 December in Washington, D. C. The award is for "outstanding contributions to the science of hydrology."
Citation
Dr. Bridget Scanlon has made outstanding contributions to the science of hydrology by linking land use and climate variability and change to subsurface hydrology through an extended series of important breakthroughs. Her research combines physical measurements, geophysical monitoring, chemical and isotopic tracers, and mathematical modeling to quantify the impacts of surface processes on groundwater systems as recorded in the vadose zone. Her recent research has expanded to include applications of Gravity Recovery and Climate Experiment (GRACE) satellite data and global models to understand trends in water resources.
Her pioneering research on vadose zone dynamics marked the start of a new era in quantitative paleohydrology with important implications for radioactive waste disposal in arid settings. Her studies of vegetation through detailed lysimetric field research combined with remote sensing highlight the importance of vegetation controls on the water balance and have contributed to the emergent field of ecohydrology.

Dr. Scanlon has made substantial advances in estimating groundwater recharge in a variety of environments, including the U.S. High Plains and extending to the Loess Plateau in China; Rajasthan, India; and Israel through her postdoctoral researchers. Her studies of agroecosystems underscore the importance of understanding trade-offs between water, salt, and nutrient balances relevant to optimizing land use change to achieve environmental sustainability. More recently, Dr. Scanlon, through extensive collaboration, has embraced the challenge of quantifying large-scale water resources issues using satellite gravimetry (GRACE), emphasizing the importance of including ground-based data to interpret GRACE results.

Her research, which has changed the way we think about linkages of climate and land use to subsurface hydrology through the vadose zone, has important implications for managing land use and water resources, particularly groundwater resources.

—Lu Zhang, Commonwealth Scientific and Industrial Research Organization, Canberra, Australia
Response
I am honored to be selected to receive this year's Hydrologic Sciences Award and humbled when I consider past awardees. I would like to thank Lu Zhang for the nomination and the awards committee members for selecting me.
I have worked at the Bureau of Economic Geology, now part of the Jackson School of Geosciences, for the past 31 years. The bureau is a research organization that relies mostly on external support, requiring that we conduct applied research with societal relevance and encouraging collaboration. I am very grateful for the support from many colleagues at the bureau, particularly Bob Reedy and J.-P. Nicot.

One of my earliest projects was characterizing sites for radioactive waste disposal. In the pre-Wikipedia era, and without any formal background in vadose zone hydrology, I relied on long phone conversations with such leaders as Peter Wierenga, the late Glendon Gee, Gaylon Campbell, Fred Phillips, Bryan Travis, and Chris Milly for guidance on field instrumentation, lab techniques, and vadose zone modeling. I am extremely grateful for the time and effort these individuals spent in educating me. Many of the techniques used to characterize unsaturated systems could also be applied to estimating groundwater recharge, allowing us to quantify recharge in different regions. I also greatly appreciate collaborating with Rick Healy on research related to recharge.

Realizing that most of our water resources are used to support food production through irrigation, we shifted emphasis to this topic. Quantifying the impacts of agroecosystems on subsurface flow and transport in the U.S. High Plains—and extending our studies throughout the southwestern United States and parts of Australia through collaborations with David Stonestrom and Fred Leaney—provided valuable insights into more-sustainable land management with respect to water resources. Our most recent collaborative research focuses on applications of GRACE satellite data, with a heavy emphasis on ground-based data for interpretation.

I am very grateful for the collaborations I have had with colleagues throughout my career; this award reflects what we have been able to accomplish together.

—Bridget R. Scanlon, Bureau of Economic Geology, Jackson School of Geosciences, University of Texas at Austin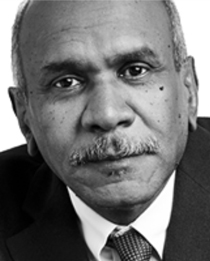 Elfatih Eltahir will receive the 2017 Hydrologic Sciences Award at the 2017 American Geophysical Union Fall Meeting, to be held 11–15 December in New Orleans, La. The award is for "outstanding contributions to the science of hydrology over a career, with an emphasis on the past five years."
Citation
How do hydrology, climatology, entomology, and immunology come together to address an age-old problem? Malaria is not a new disease; it was discovered more than 4,000 years ago. Yet one child dies every minute from malaria today. What makes Dr. Elfatih Eltahir's work creative and transformational is the recognition to synthesize disparate knowledge of malaria outbreaks, transmission, and propagation to develop a predictive model that will save lives.
In his work, hydrology meets entomology and immunology to create new knowledge that is innovative and transformational. His research group at MIT along with a diverse group of international partners have developed a new computer model to analyze different methods of trying to control the spread of malaria. Seed magazine recently highlighted Prof. Eltahir's malaria research in an article profiling "the most promising and innovative approaches to fighting malaria."

Dr. Eltahir is one of the finest hydrologists of our time, a curious intellectual and a pathbreaker whose work is rooted in theory and practice with significant societal relevance. In addition to his pathbreaking work in malaria, his most recent work—in Nature Climate Change in 2016 and Nature Geophysics in 2015—on heat waves predicted for Southwest Asia and rainfall enhancement due to irrigation in East Africa—are not only intellectually fascinating but also likely to have tremendous policy and societal implications.

I know Fatih from graduate school days and consider it a blessing to call him a friend. He is a quiet scholar. He is not a self-promotor. He pursues academia the hard way, using rigorous and imaginative approaches with unapologetic intellectual leadership. This Hydrologic Sciences Award not only recognizes his impeccable intellectual achievements but also provides the impetus for national and international prominence of this timely and humane work.

—Shafiqul Islam, Tufts University, Medford, Mass.
Response
Thank you, Shafik, for your generous words. I appreciate it. I am grateful to those who supported my nomination and all my colleagues in the Hydrology section of AGU. I have enjoyed your collegiality for more than 25 years.
This award is very special to me, not only offered by colleagues I appreciate and deeply respect, but also coming after a long journey starting from a remote corner of Africa, nurtured there by a loving family and dedicated teachers. I am proud of my roots in the Nile valley where I learned that the purpose of rivers is to irrigate fields, until I landed in Ireland to discover that the real purpose of Irish rivers is actually to drain the soil so crops may grow! Nash and Dooge taught me that all hydrology is deterministic, and blessed my move to other side of the Atlantic to MIT, where I shared with Ignacio and Rafael their fascination with Random Functions and Hydrology!! Rafael has been more than an advisor; I have been very lucky to have him as a mentor and friend.

One secret I learned at MIT is the value of exploring new areas of research, fulfilling curiosity, and renewing excitement. So my hydrologic journey took me from understanding the role of forests in the Amazon to studying aquifers and soils in Illinois, and from predicting floods of the Nile to explaining droughts in the Sahel, and more recently, exploring malaria in Africa before exposing dangers of heat waves in Asia. My latest exciting project is hydrology of the human body! Accompanying me in this journey is a long list of excellent students from whom I learned a great deal. To all who shared and enjoyed this journey, I am happy to acknowledge you with deep gratitude. This award is for all of us!

—Elfatih Eltahir, Massachusetts Institute of Technology, Cambridge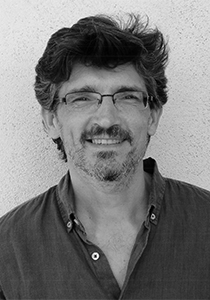 Amilcare Porporato will receive the 2016 Hydrologic Sciences Award at the 2016 American Geophysical Union Fall Meeting, to be held 12–16 December in San Francisco, Calif. The award is for outstanding contributions to the science of hydrology.
Citation
If a researcher asked me why hydrology is important and what beauty it encompasses, I would answer: "read some articles by Porporato." He has explored many facets of this discipline, finding new links between processes, and advancing fundamental knowledge. He has written works that are exemplary for clarity, elegance, and deep understanding.
Amilcare is recognized as one of the "fathers" of ecohydrology. His groundbreaking research about the interactions among climate, soil, and vegetation; the ecohydrologic drivers of carbon and nitrogen cycles; and the complex relationship between soil moisture and microbial activity are landmark studies. And these are only examples of how his work has contributed decisively to move hydrology's boundaries toward important and fascinating new horizons. I'd like to recall here also his strong interest in fluid mechanics. Amilcare's interest in a variety of new research areas speaks for his intellectual curiosity and love for knowledge, which have allowed him to break down artificial barriers between disciplines and unleash his creativity.

Amilcare has been an exceptional mentor for students and postdocs, as testified by a remarkable placement record in faculty positions at major research institutions around the world. Many of us have appreciated his generosity of ideas and time. He mentors junior scientists, collaborates with colleagues, and serves the science community with energy and the same youthful and contagious enthusiasm as when I first met him many years ago.

I have known Amilcare for almost 3 decades. I was lucky to see him grow as a scientist, showing from the start his great originality and depth of thought, capacity to grasp the essential aspects of the questions, and his genuine passion for study and research. These are all qualities he has kept, refined, and nurtured over the years. We expect from him still so many good ideas and new topics.

—Luca Ridolfi, Politecnico di Torino, Turin, Italy
Response
Thank you, Luca, for your very generous words. They bring me back to 1992 when you invited me for a Ph.D. and told me: "You'll have the opportunity to study interesting things and to travel." I can confirm now that you were absolutely right! Indeed, I find hydrology very interesting for its connections to many aspects of physics and life. The elegant theories of fluid mechanics, thermodynamics, and probability help us deal with its complexity, while biology is required if we are to advance toward sustainability.
I accept this honor with gratitude and humility. The journey has been exciting and I owe much of the little I deserve of this award to many wonderful people: my family, the mentors and colleagues at the Polytechnic (Luca Ridolfi, professors Sordo and Butera, Roberto Revelli, Paolo Perona, Francesco Laio, Davide Poggi, Carlo Camporeale, and many others), and the inspiring and life-changing encounter with Ignacio Rodriguez-Iturbe. Here in the U.S., I've had the good fortune to meet new friends: especially Paolo D'Odorico, John Albertson, and Gaby Katul. Duke provided me with the freedom and support to pursue my research with exceptional students: Edoardo Daly, Stefano Manzoni, Giulia Vico, J.R. Rigby, Federico Maggi, Annalisa Molini, Francesco Viola, Gianluca Botter, Samir Suweis, Simonetta Rubol, Xue Feng, Jun Yin, Tony Parolari, Yair Mau, Mark Bartlett, Sara Bonetti, Norm Pelak, Salvatore Calabrese, and Samantha Hartzell. I have interacted with a fine group of editors with WRR and HYP. The list of thanks would be incomplete if I did not mention fruitful interactions with Mark Parlange and Andrea Rinaldo and the memorable discussions with Wilfried Brutsaert at EPFL, friends at UFPE (Brazil), and more recently Jeff McDonnel.

I am deeply grateful for the support of the hydrologic community and AGU and to the distinguished colleagues who sponsored my nomination.

—Amilcare Porporato, Duke University, Durham, N.C.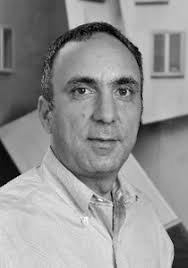 Dara Entekhabi will receive the 2015 Hydrologic Sciences Award at the 2015 American Geophysical Union Fall Meeting, to be held 14–18 December in San Francisco, Calif. The award is for outstanding contributions to the science of hydrology.
Citation
It is my great pleasure to announce Dara Entekhabi as the recipient of the 2015 Hydrologic Sciences Award. This recognition shows the respect and admiration that my colleagues and I have for Dara's contributions to the hydrology community. Dara's professional activities span an impressive range, from theoretical insights, through innovative data analyses, to the management of an important satellite mission.
Dara's scientific work is based on his appreciation of the key role of the land surface in hydrology and meteorology. Dara's contribution has been to clarify the complex processes and feedbacks that take place at the land-atmosphere boundary. His activities have spanned the disciplines of hydrology, meteorology, and remote sensing, as reflected in the recognition he has received from the associated professional societies: the American Geophysical Union, the American Meteorological Society, and the Institute of Electrical and Electronics Engineers.

Dara's appreciation of the importance of the land-atmosphere boundary led him to seek more accurate observations of soil moisture and evapotranspiration, not only at isolated times and locations but in a comprehensive way, through remote sensing, that reveals the variability of the relevant processes. Dara was an early leader in applying the methods of data assimilation to this task, using land surface models to constrain an otherwise ill-posed inverse problem. Dara has also made important contributions in climate science that include his work on continental-scale precipitation recycling and on the connections between snow anomalies, boundary layer evolution, and Northern Hemisphere atmospheric circulation.

The culmination of this impressive set of contributions has been Dara's leadership in the SMAP (Soil Moisture Active Passive) satellite mission. I think it is fair to say that this mission would not have taken place without Dara's unceasing efforts and organizational skills. Dara's tireless work and substantial accomplishments with SMAP over the last several years really deserve to be acknowledged with a collective "thank you" from the hydrologic community.

—Dennis B. McLaughlin, Massachusetts Institute of Technology, Cambridge
Response
I thank my colleagues for their kind words and the recognition. It is a collective gratitude since the cited efforts all result from collaboration with colleagues and students. I stand as a proxy for them.
I was fortunate to enter this field at a revolutionary time. Hydrology as a geoscience marked a milestone the year I started as a young faculty. The book Challenges and Opportunities in the Hydrologic Sciences was published, and it was inspiring. It was the culmination of years of deliberations by a National Research Council committee chaired by Pete Eagleson. As an apprentice and student of Pete, I was fortunate to witness the process and absorb its vision.

Since then and together with extraordinary students and colleagues, we have feasted on the opportunities that the revitalized field laid in front of us. The shifted focus on hydrology as a geoscience meant exploring at the interface of meteorology and hydrology. The land surface no longer represented a marking boundary for the disciplines. Walls had come down, and there was much to explore and learn.

As recognized in the Blue-Book chapter on data (National Research Council, Opportunities in the Hydrologic Sciences, 1991), in the hydrologic sciences like other sciences, significant advances often result from new measurements that can inspire rethinking of paradigms. In another chance encounter, I found myself an apprentice again. This time it was Eni Njoku from the Jet Propulsion Laboratory who introduced me to remote sensing. I have had the extraordinary opportunity of working on hydrology mission concepts and flight projects. These are large team efforts, and I am grateful for the chance to work alongside these teams.

I have a long list of students and colleagues to thank. I am sad that I cannot list them all. I am glad that the list is that long.

—Dara Entekhabi, Massachusetts Institute of Technology, Cambridge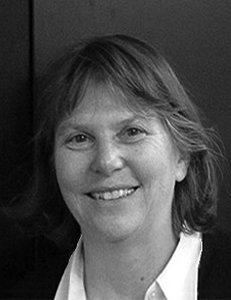 Diane McKnight received the 2014 Hydrologic Sciences Award at the 2014 American Geophysical Union Fall Meeting, held 15–19 December in San Francisco, Calif. The award is for outstanding contributions to the science of hydrology.
Citation
It is an honor for me to introduce the recipient of the 2014 Hydrologic Sciences Award, Diane McKnight. Diane is one of a handful of scientific leaders worldwide at the forefront of studies at the interface between hydrology and biogeochemistry.
Diane is a visionary scientist. One example is her study of the links between natural organic matter and metals in acid mine drainage streams. Her work on the photoreduction of iron in natural streams, published in Science in 1988, remains influential to this date. Another breakthrough came in 2001 when she demonstrated the use of fluorescence spectroscopy to characterize dissolved natural organic matter, work that has influenced essentially the whole field. There obviously is much more—Diane has published about 200 papers in archival journals over her career, and they represent a tremendously substantive body of scientific work.

Diane also is persistent. An anecdote is illustrative. Years ago Diane, Ken Bencala, and I wanted to inject enough dissolved organic carbon in a Colorado stream to trace its fate and transport. After figuring out that it would take about 95 years to leach enough material from leaves, it would have been easy to give up. But Diane had other ideas. She flew to Georgia where she met a tanker truck driver at the Suwannee River. I only wish I had a tape of the conversation that must have occurred. "Let me get this straight. You want me to pump my tank full of swamp water?" Answer: "yes, please." Suffice it to say that we did the experiment.

Diane also has an enviable record of service; she was President of the American Geophysical Union Biogeosciences section and was the founding editor of Journal of Geophysical Research: Biogeosciences.

The Hydrologic Sciences Award for 2014 is conferred to Diane "for her major contributions to fundamental knowledge of linked hydrologic-biogeochemical processes."

—George Hornberger, Vanderbuilt University, Nashville
Response
I thank George for his generous comments and my family for their support, especially my husband for his friendship and advice. I am grateful for my association with three institutions with strong commitments to hydrology, the Parsons Laboratory at the Massachusetts Institute of Technology (MIT), the U.S. Geological Survey (USGS), and the University of Colorado. At MIT I benefited from advice from my thesis advisors, Francois Morel and Penny Chisolm, as I planned a study of the CuSO4 treatment of a drinking water reservoir. At the USGS, my career was influenced by a singular event, the eruption of Mount St. Helens. While studying Spirit Lake, I observed how research by USGS scientists had protected the public and advanced understanding the volcano. Since then, I have been fortunate to work with colleagues on continuing, site-based research projects: the USGS's Toxics Substances Hydrology Program, the McMurdo Dry Valleys and Niwot Ridge Long-Term Ecological Research projects, and the Boulder Creek Critical Zone Observatory. Within these projects, we have conducted stream-scale experiments to probe underlying processes, and I am indebted to many colleagues for the success of this research. Intersecting with these projects has been a quest with environmental chemists to understand the biogeochemistry of dissolved organic matter in streams and lakes.
Finally, I would like to look ahead by considering the past. I am a descendant of James Buchanan Eads, a famous civil engineer who in 1874 built the first steel arched bridge across the Mississippi River. Eads was a national hero. Since that time, we have reshaped the river and changed its chemistry while also changing the climate that will drive the river's future. Certainly, advances in hydrology will contribute to the security of communities worldwide, but challenges are heroic in scale. I applaud the young scientists of the Hydrology section who will carry the hydrologic sciences forward.

—Diane McKnight, University of Colorado, Boulder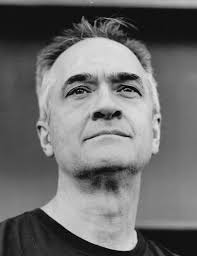 Paul Christopher Damian C D Milly
P. C. D. "Chris" Milly received the 2013 Hydrologic Sciences Award at the 2013 AGU Fall Meeting, held 9–13 December in San Francisco, Calif. The award is for outstanding contributions to the science of hydrology.
Citation
It is with great pleasure that I introduce to you the 2013 Hydrological Sciences Award winner, Dr. Chris Milly. Chris is being honored "for fundamental contributions to our understanding of the connections between land surface processes and hydroclimatic variability." Through Chris's work, the world has a better understanding of how the Earth's energy and water cycles interact at the large scale to determine hydrological quantities, such as streamflow, of fundamental interest to society. He is eminently deserving of this award.
After he earned his Ph.D. at the Massachusetts Institute of Technology (MIT) under Peter Eagleson, Chris moved to Princeton, where he established himself, as a U.S. Geological Survey (USGS) employee, as the resident hydrologist at the Geophysical Fluid Dynamics Laboratory (GFDL). There he contributes to GFDL's overall scientific productivity by leading the development of the GFDL land model. Of course, while there, he also performs his own basic and vital hydroclimatic research. Chris's recent work on climate stationarity in water resources management planning has challenged established paradigms—appropriately so—and his work on runoff in a changing climate garnered him media attention and even a presentation to Congress. His research papers indeed address a wide range of topics, more than I can outline here. Let me just say that he has a wonderful way of looking at problems: Use simpler models first to understand the mechanisms behind a physical phenomenon and only then add complexity to the models to fine-tune the understanding. While the appropriateness and overall elegance of this approach is lost on many scientists, with Chris, it is second nature.

On a personal note, I can say sincerely that Chris, by example, has strongly influenced my own approach to tackling scientific problems. I can only assume he's had a similar impact on others.

Please join me now in congratulating P. Christopher D. Milly, the 2013 recipient of AGU's Hydrologic Sciences Award.

—RANDAL D. KOSTER, NASA, Greenbelt, Md.
Response
Thanks so much, Randy, for your generous comments!
I accept this award on behalf of all the people I've had the plain dumb luck to fall in with over the last 40 years. I was lucky to be raised in a family that valued education and that even knew something about mass transfer at the soil-atmosphere interface. I was lucky to study under two great water-resource faculties, at Princeton and MIT, and to have Pete Eagleson as my mentor.

I was lucky to be given a shot at a career in academia at Princeton. And, quite honestly, I was lucky that the university somehow saw I was not thriving there and encouraged me to explore other options. At that point, I also was lucky that I had spent a couple undergraduate summers working for John Bredehoeft at USGS and that Roger Wolff had subsequently kept the USGS in touch with me because that set the stage for what was next. As luck would have it, Marshall Moss at USGS and Jerry Mahlman at NOAA's GFDL had the vision to write a memorandum of understanding between their organizations, under which a USGS hydrologist would be stationed at GFDL to work on hydrology in climate models. Luckily, I was in the proverbial right place at the right time, and both institutions took a long-term risk on me. I was lucky to receive the support of Suki Manabe when I arrived at GFDL, and I was very lucky to hire Krista Dunne to support all my research efforts ever since.

I could also tell many lucky tales of coauthors and colleague reviewers, but my time is up.

I was very moved to learn of this award. My sincere thanks goes to my nominators, to the Hydrologic Sciences Award Committee, and to my professional family—the AGU Hydrology section. Thank you all!

—P. C. D. "CHRIS" MILLY, U.S. Geological Survey, Princeton, N.J.
Gabriel G. Katul received the 2012 Hydrologic Sciences Award at the 2012 AGU Fall Meeting, held 3–7 December in San Francisco, Calif. The award is for outstanding contributions to the science of hydrology.
Citation
I am delighted to present Professor Gabriel Katul of Duke University with the 2012 Hydrologic Sciences Award. He has made massive contributions to the understanding and prediction of hydrology, and it is for his work that we (Professors Poporato, Hornberger, Rinaldo, Rodriguez-Iturbe, Brutsaert, and Raupach) nominated him.
I highlight a few of Gabriel's contributions: He pioneered our understanding of the role of organized, multi-scale eddy motion in the transport of heat and water from forested ecosystems. He also derived coupled Lagrangian-Eulerian turbulence theories that were the first to include plant physiology and developed a fundamental understanding of how complex topography modifies the exchange of mass, energy, and momentum. He provided leadership in the FACE and Fluxnet experiments critical to understanding the carbon cycle and explained the role of atmospheric boundary layer dynamics in controlling convective precipitation.

His impact is well quantified by incredible numbers of papers and citations, but most important, by his outstanding Ph.D. graduates and post docs who have gone on to great success around the world. Those who have had the pleasure to interact with Gaby know he is enthusiastically brimming with ideas, generous, and always full of energy to make headway tackling new research problems. Please join me in warmly applauding the selection of Gabriel Katul as the 2012 Hydrology Awardee, a wonderful human being, colleague, and friend.

—MARC B. PARLANGE, École Polytechnique Fédérale de Lausanne, Lausanne, Switzerland
Response
Thank you, Marc, for the kind comments and unwavering support as a mentor and friend. I am honored by this award, which I share with many people.
I was fortunate to commence my graduate work with Richard Cuenca at Oregon State University, who introduced me to the field of land-surface processes and how to conduct long-term experiments, as well as to Marc Parlange, who later accepted me as his first Ph.D. student before arriving at University of California, Davis. Marc set the agenda on how to move the field of land-atmosphere interactions forward by diffusing into it advances in turbulence. I was fortunate to overlap at Davis with John Albertson, a friend who became a colleague at Duke University and whose guidance on uncountable aspects of hydrology, turbulence, and academia I had to consult with before making any decision or progress.

Immediately after my graduate work, luck brought me to the Nicholas School of the Environment at Duke University, where I formed partnerships with exceptional colleagues such as Ram Oren and David Ellsworth—whose encyclopedic knowledge about ecosystem carbon-water cycling led us to discover numerous intersections between ecology, hydrology, and fluid mechanics—as well as Brani Vidakovic, whose expertise on multi-scale analysis was crucial to manuscripts utilizing wavelet transforms. Another fortuitous event occurred when Amilcare Porporato joined Duke University, which led to a quantum jump in our ability to provide solutions to the stochastic representation of the soil-plant system.

But most important, I wish to acknowledge the contributions of my graduate students and postdocs, Cheng-I Hsieh, Chun-Ta Lai, Mario Siqueira, Karen Wesson, Paul Stoy, Jehn-Yih Juang, Kimberly Novick, Sally Thompson, Alexandra Konings, Tirtha Banerjee, Cheng-Wei Huang, Davide Poggi, Edoardo Daly, Sari Palmroth, Annalisa Molini, Stefano Manzoni, Guilia Vico, and Tomer Duman as well as all the visitors who spend time in my group.

I am grateful to the Hydrologic Sciences Award committee for their confidence and to the American Geophysical Union.

—GABRIEL G. KATUL, Duke University, Durham, N.C.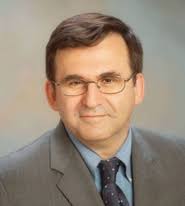 Peter Kitanidis received the 2011 Hydrologic Sciences Award at the 2011 AGU Fall Meeting, held 5–9 December in San Francisco, Calif. The award is for outstanding contributions to the science of hydrology.
Citation
It is an honor to introduce Peter Kitanidis in view of his outstanding scientific achievements in the field of subsurface stochastic hydrology. Almost any area of this discipline bears Peter's imprint, for example, geostatistics, aquifer inverse problems, modeling of groundwater flow, transport of solutes by groundwater, transport of reactive contaminants, groundwater remediation. A few qualities characterize his contributions, as embodied in his numerous articles: a deep understanding of the topic he addresses, originality, and simplicity. I, and many others, have been inspired by Peter's works.
Paraphrasing Einstein, "Any intelligent fool can make things bigger and more ­complex… It takes a touch of genius and a lot of courage to move in the opposite direction." Peter has gotten this touch, which stems from his talent and insight but also from his academic background. Indeed, our discipline has attracted researchers of different backgrounds, for example, engineers, hydrogeologists, physicists, and applied mathematicians, and this diversity has enriched the field. Peter's background as an engineer invokes a certain quality: No matter how theoretical and basic some of his works may be, they are motivated by applications. And application requires precisely the two qualities in which Peter excels: deep understanding and simplicity.

Introducing Peter is also a pleasure, because of his personality. I met him for the first time in 1981, at a Chapman Conference at Pingree Park in Colorado. At that time, Peter took his first steps in stochastic hydrology, though he had already published a few papers in related fields. In the following years my first impression of him as a friendly and likable person has only been strengthened. Being his friend is a privilege, and introducing him here, not only as an outstanding scientist but also as a gentle person, is indeed a great pleasure. Another personal quality that characterizes Peter is his modesty, which has worked against the recognition of his achievements by honors and awards, and the present one is indeed overdue. This shall be corrected, and I hope to share again such joyful events in the coming years.

—Gedeon Dagan, Tel Aviv University, Tel Aviv, Israel
Response
Thank you, Gedeon, for your generous remarks. We live at a time when hydrology is advancing by leaps and bounds. For me, it is such a special honor to be chosen from among so many hydrologists who have forged ahead in our field. Thank you, colleagues who nominated me and colleagues who selected me.
I will take this opportunity to give some overdue thanks: first, to my teachers at Massachusetts Institute of Technology who created so positive an environment that I realized an academic career was the only one for me; to my advisors, John Wilson, Roberto Lenton, Dave Marks, and Rafael Bras, for their support and encouragement; to everyone who guided me and supported me throughout my career; to the funding agencies and to program managers, like Doug James; and to the American taxpayer for supporting research.

Thank you to our hydrologic community, to colleagues like Gedeon Dagan, Steve Burges, Bill Yeh, Shlomo Neuman, Lynn Gelhar, Yoram Rubin, Jesus Carrera, Steve Gorelick, and others. They, at critical junctures, offered ideas and inspiration and spurred the competitive spirit, which is so essential to finishing the difficult tasks.

I was fortune to have amazing colleagues everywhere I went: at the Iowa Institute of Hydraulic Research, Iowa City, where colleagues like Lou and Mae Landweber helped us adjust and took us to the community theater to watch Damn Yankees; at St. Anthony Falls Laboratory, where friends like Heinz Stefan welcomed us at the office and at their homes; at Stanford University, where dear colleagues like Perry McCarty, Paul Roberts, and Craig Criddle offered me exciting research opportunities.

I thank my students and postdocs, past and present, for their hard work, fresh ideas, and enthusiasm. I do not say this often enough, but I thank you with all my heart! Last but not least I thank my wife, Ranna, and my children for their love, support, and patience. I have never run a marathon, but after 32 years in academia, I think I know what it must feel like. And I believe that my family does too, because they've been there for me at every milestone.

—Peter Kitanidis, Stanford University, Stanford, Calif.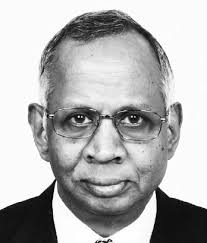 Murugesu Sivapalan received the 2010 Hydrologic Sciences Award at the 2010 AGU Fall Meeting, held 13–17 December in San Francisco, Calif. The award is for outstanding contributions to the science of hydrology.
Citation
It is a great honor and a privilege to present to you the recipient of the 2010 Hydrologic Sciences Award, Murugesu Sivapalan, of the University of Illinois at Urbana­Champaign.
Siva received his Ph.D. from Princeton University in 1986, working with Eric Wood. He then moved to the Centre for Water Research, University of Western Australia, where he spent 18 years sending from "down under" his fresh ideas and innovative new directions for research in watershed hydrology. He moved back to the United States in 2005, to the University of Illinois.

Siva's early work laid the foundations of a new research area devoted to "scale issues in hydrologic predictions." In a series of papers entitled "On hydrologic similarity," he conceptualized the nature of hydrological heterogeneity and scale, and their effects on runoff response, ultimately leading to the concept of the representative elementary area (REA) as a building block for the development of distributed watershed models.

In the late 1990s and early 2000s, Siva pioneered the concept of "watershed thermodynamics," paving the way to the derivation of closures for the governing equations of watershed hydrologic response and providing a prototype of minimal complexity, physically based models.

Siva's visionary outlook regarding the science of hydrology energized the international hydrologic community when the Predictions in Ungauged Basins (PUB) initiative was launched in 2002 by the International Association of Hydrological Sciences (IAHS). This decadal initiative was conceived and led by Siva, and its impact on the advancement of the scientific basis of predictive watershed hydrology has been tremendous.

Since he came back to the United States, Siva has again been leading the hydrologic sciences community with vision and dedication. His current U.S. National Science Foundation-funded effort on hydrologic synthesis, focused on "hydrologic predictions in a changing environment," has already influenced the field in profound ways by promoting a synthetic view of water-sediment-biota interactions at the catchment scale.

Siva has certainly left a mark in the field of hydrology, through his innovative and rigorous research, his leadership skills, and his dedicated service to the community. His 2010 Hydrologic Sciences citation reads, "For outstanding contributions to the science of hydrologic predictions in ungauged basins and for international leadership in scientific hydrology."

Please join me in congratulating Siva on his accomplishments, which are not only his but also those of the hydrologic sciences community.

—Efi Fououla-Georgiou, University of Minnesota, Minneapolis
Response
Thanks, Dennis Lettenmaier, and thank you, Efi, for your citation and for your tireless efforts in nominating me, repeatedly, for this award. I am proud to be here, knowing what this means and remembering what it took to get here.
I look back over the last 50 years and think of many people—parents, teachers, friends, and colleagues—on many continents, who helped open doors that would have otherwise remained closed. I think of my high school math teacher who picked me from the crowd and lifted me up. I think of Eric Wood, who let me into Princeton when 15 other places would not accept me. I think of Jörg Imberger, who gave me my first academic job, when no one else would, on the basis of a failed interview at a third place. I think of several other people who helped me along the way; in the interest of time, I will not list them all by name. Suffice it to say, the fact that I am here is a fluke, really.

There is a famous Tamil saying: "You need a wall to paint a masterpiece." That is how it feels to have a family like mine. I am grateful to my wife, sons, and daughter-in-law for the love and support that are the backdrop to my success.

Most of all, I want to dedicate this award to my students, some of whom are in the audience; I have been proud to have them as my extra hands as well as my extra brains. They are the ladder upon which I have climbed. I am grateful to them for sharing in my ideas and for sharing their ideas with me. I am especially delighted to be receiving this award on the same day that Ciaran Harman is receiving the Horton Research Grant. Surely, this couldn't have been better scripted.

In my younger days I used to get an earful from my sister, whose affection I cherish, along these lines: "In attempting to walk like the swan, the crow lost even its natural gait," which in simple English means, "Don't pretend to be somebody that you are not." If there is one thing I am proud of, it is that I have tried to be my own self and not imitate others, and to bend the hydrology that I do to my own personality. This has brought me enormous happiness. So I am delighted to receive this award, and I thank you all for your support.

—Murugesu Sivapalan, University of Illinois at Urbana-Champaign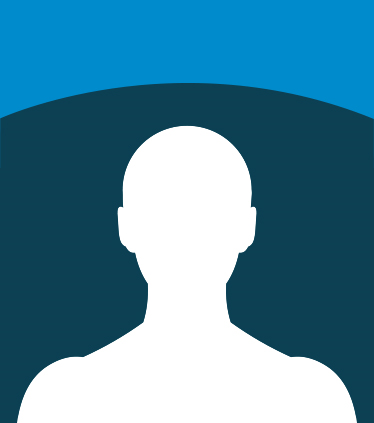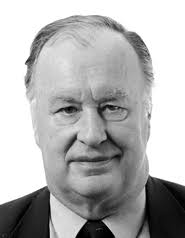 Desmond E. Walling was formally presented with the 2008 Hydrologic Sciences Award at the Atmospheric Sciences, Biogeosciences, and Hydrology joint reception during the 2009 Joint Assembly, held 24–27 May 2009 in Toronto, Ontario, Canada. The award is for outstanding contributions to the science of hydrology.
Citation
Des Walling's award is based on his fundamental contributions to understanding the behavior of fine-grained sediment in the hydrologic cycle. For more than 2 decades he has been the major force behind international collaboration in research on fine sediment transport, which constitutes the overwhelming majority of sediment transported by rivers, as well as related work on contaminant transport, water quality, landscape dynamics, and sedimentation.
His career is characterized by a scientific approach aimed at in-depth analysis of mechanisms, sources, and rates. For example, he elucidated the role of flocculation in suspended sediment transport and explained the spatial variation of floodplain sedimentation. He used 137Cs and other radionuclides to determine sources of sediment while pioneering the use of fingerprinting approaches. He developed in-depth understanding of suspended sediment and solute rating curves and, at a much larger scale, yields of sediment to the world oceans.

With more than 350 refereed publications spanning a research career of 40 years, Des Walling's exceptional productivity and impact continue today. Among his recent publications is the highly cited paper "Recent trends in the suspended sediment loads of the world's rivers" (Global and Planetary Change, 39, 111–126, 2003). He and his coauthor assembled data from 145 major river systems to explore influences of climate change and other factors on sediment fluxes from land to the oceans.

While no other investigator has made comparable contributions to understanding the behavior of fine sediment transport, his exceptional scientific contributions are magnified by a warm, friendly personality and a lecture style that endears him to the students, colleagues, and numerous friends who have been fortunate to interact with him.

—John L. Wilson, Department of Earth and Environmental Science, New Mexico Institute of Mining and Technology, Socorro
Response
In early November 2008, it was a shock to receive an unexpected telephone call from John Wilson informing me that I was the recipient of the 2008 AGU Hydrologic Sciences Award. That shock is now a source of pleasure. It is a great honor to be here at the AGU Joint Assembly in Toronto to receive the award and to respond briefly to the very generous comments on my achievements provided by John Wilson. I would like to make five points.
First, I would like to extend my thanks to those who nominated me. I am grateful to them for judging me worthy of nomination and for preparing what must have been seen as a very convincing case! Second, I would like to express my gratitude to AGU and its Hydrology section for giving me this award. It is indeed a great honor to have my name added to a list that includes so many key figures in the world of hydrology. Third, I would like to recognize my many coworkers, who have provided major input to my work over the past 40 years. I would like to share the award with them. Fourth, I would like to thank my mentors, and particularly Ken Gregory, who encouraged me to develop an interest in the sediment-related field, when others suggested that it was of little importance in a country such as the United Kingdom.

Finally, I would like to refer to what I see as my own journey during the course of my career. When I started my research, back in the late 1960s and 1970s, I looked to North America for inspiration and guidance. The latter was generously provided. It is a source of considerable pleasure to now return to North America to receive this award from AGU.

—Desmond E. Walling, Department of Geography, University of Exeter, Exeter, UK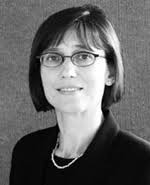 Efi Foufoula-Georgiou received the 2007 Hydrologic Sciences Award at the 2007 AGU Fall Meeting in San Francisco, Calif. The award is for outstanding contributions to the science of hydrology.
Citation
It is my great pleasure today to introduce the recipient of the 2007 AGU Hydrologic Sciences Award, Efi Foufoula-Georgiou.
Efi took her Ph.D. at the University of Florida (environmental engineering), and she has been at the University of Minnesota for a number of years where she is the McKnight Distinguished Professor in the Department of Civil Engineering. Efi is codirector of NCED, the National Science Foundation Science and Technology Center dealing with Earth-surface dynamics.

Efi has been an associate editor for both Water Resources Research and Journal of Geophysical Research (among others), and she has served on numerous committees in support of the profession; she currently is on the executive committee of the Consortium of Universities for the Advancement of Hydrologic Science, Inc. (CUAHSI). She has been honored for her work previously, as you might imagine. She is a Fellow of AGU and the American Meteorological Society, and she is a member of the European Academy of Sciences. In 2002 she was awarded the John Dalton Medal by the European Geophysical Society.

The report of the selection committee for the Hydrological Sciences Award makes it clear why we are presenting this award to Efi today:

"Efi Foufoula-Georgiou has established a truly outstanding record of scholarship and leadership in hydrology. She has pioneered important developments in space-time rainfall modeling and significantly advanced our understanding of rainfall processes over a wide range of scales. In particular, Efi was the first to introduce a multi-scale analysis framework using wavelets to capture precipitation variability across a range of scales. More recently, Efi has led the effort to develop new metrics for the verification of numerical weather prediction and climate models. This includes an important recent contribution that introduces the Forecast Quality Index. Efi's recent contributions also include important work on geomorphological signatures of river basins and scaling in floods, including an extended hydraulic geometry relationship that captures important scale dependencies. All of these contributions have had significant impacts on the field and have established Efi as an important intellectual leader. In addition to her truly outstanding scholarship, Efi has also held many positions of leadership, including positions within AGU, AMS, and CUAHSI. Her leadership in both research and in service makes Efi an outstanding choice for this year's Hydrologic Sciences Award, and the committee enthusiastically recommends her for the 2007 AGU Hydrologic Sciences Award."

I am pleased to present Efi with the award for important and far-reaching contributions to space-time rainfall modeling and scaling analysis in hydrology.

—George M. Hornberger, University of Virginia, Charlottesville
Response
Thank you, George, for the generous introduction. Such occasions offer the opportunity to take a look at the road that brought one here and reminisce about a few special landmarks in one's personal and professional lives. So I'd like to take you back many years to my small hometown in Greece, when I was 13 years old. I had made up my mind that I wanted to become an engineer, and, as a result, I was moved to the boys' high school, the only one offering that track in my small town. I still remember the first day of the math class. The teacher entered the room, looked at me and the other four girls in the corner, and said, "What do you think you are doing here?" I will keep the story short and only say that it took less than a week for this math teacher to become a good friend, my strongest advocate, and a mentor for life. I was taught an important lesson at the age of 13: It is knowledge, not gender, that changes people's perspectives. I have followed this motto throughout my life.
This was an event that marked my personal life, but I'd like to recall an event that marked the life of hydrologic sciences. It was about 17 years ago that the NRC report "Opportunities in the Hydrologic Sciences" was published under the leadership of Peter Eagleson and many other colleagues in this room. This effort established the HS program within NSF as well as the terrestrial HS program within NASA. The "Blue Book" for the first time clearly articulated that HS is an integral part of Earth sciences and proposed a way to move our research forward. Lots of progress has been made since then of which we should all be proud. We have advanced the scientific foundation of our discipline. We have also developed a voice as a community (via the Consortium of Universities for the Advancement of Hydrologic Science—CUAHSI—established 5 years ago), and we are still maturing at that. Water problems are real and pressing at all scales, and sound solutions are still lacking. I am convinced that hydrologists, naturally standing at the interface of Earth sciences and engineering, are in a unique position to take the lead in providing such solutions. We should seize this opportunity and secure the investment that will make this possible.

This award was bestowed on me, but it belongs to the many people who have supported and enhanced my career over these many years. There is too little space to mention all their names, but I cherish the friendship of many colleagues and former students who make it fun to be part of this community. Thank you all. Many thanks also to the University of Minnesota for fostering my career over the past 20 years. The stimulating environment and friendship of my colleagues have made all those winters feel warmer! Last but not least, I would like to thank my husband, Tryphon Georgiou, for being a scholar to look up to. I would like to dedicate this award to our two wonderful children, Katerina (17), who is beginning her studies in chemical-biomedical engineering, and Thomas (14), a talented musician. They are a constant source of inspiration and joy, and I am thankful to them for keeping me in perspective! Thank you all for the honor of this award.

—Efi Foufoula-Georgiou , University of Minnesota, Minneapolis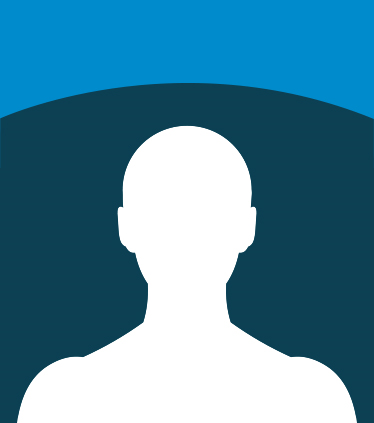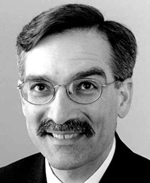 Michael A. Celia received the Hydrology Award on 5 December 2005, which was presented by the Hydrology Section at the 2005 AGU Fall Meeting in San Francisco, Calif.
Citation
It is indeed for me a great honor and an enormous pleasure to introduce Michael A. Celia of Princeton University [N.J.], winner of the 2005 Hydrology Award of the Hydrology Section of AGU. I have closely followed Mike's academic career since 20 years ago and can honestly say that he is among the top, most creative, and thorough researchers I have ever met in our discipline. In addition, he commands enormous respect from the community for his trajectory as a teacher and his willingness to explore uncharted research areas.
Mike Celia's extensive work in numerical modeling of groundwater flow and transport phenomena has set a standard for the field, both from a theoretical point of view and from an application perspective to hydrogeological problems. His research in this area not only has been extremely influential in the hydrologic sciences but also has attracted great interest from specialists outside this community, and it is widely referred to in the literature of numerical methods.

Mike's extensive work in the modeling of unsaturated flow systems has consistently set the state of the art of this crucially important area and has led to its establishment as a very exciting frontier of hydrologic research. As eloquently stated by Martinus T. van Genuchten [U.S. Department of Agriculture Agricultural Research Service, Riverside, Calif.]:

"For too many years we all struggled with numerical solutions for unsaturated flows that did not conserve mass because of the extreme nonlinearity of the constitutive relationships. Numerous papers about this problem appeared in the scientific literature in the 1970s and 1980s including several I worked on. They all only incrementally improved the solutions until Mike's classic 1990 paper (Celia et al., Water Resources Research, 26, 1483-1496) in which he finally solved the problem; this paper is now a citation classic and has since motivated the development of improved numerical solutions of other nonlinear problems. The above example is merely illustrative of the type of innovation that Mike Celia has brought to the field over the years."

Similarly, John Wilson [New Mexico Institute of Technology, Socorro], among many others, writes that Mike's contributions "have relevance to the wider study of hydrologic science, ecohydrology, and the movement of chemicals in the environment. In short, he is changing how we model these issues in hydrologic science. There are few other researchers in any branch of hydrology who have made equivalent contributions."

In addition to a superbly creative mind that makes him a truly magnificent researcher, Mike Celia is widely acknowledged to be one of the best teachers and expositors of hydrologic science. He is at the top of my list both as graduate student advisor and as classroom teacher. Equally impacting is his modesty and generosity of spirit. His selection as the Hydrology Award winner for 2005 will most certainly add distinction to a very distinguished award.

In the words chosen by the selection committee, we honor Mike today "for fundamental contributions to subsurface hydrology and computational methods in water resources, and for providing a model of academia at its best." This last characterization of Mike as an academic example is especially meaningful and accurate. We are indeed fortunate at Princeton to have him as professor and department chair at Civil and Environmental Engineering.

—Ignacio Rodriguez-Iturbe, Rinceton University, N.J.
Response
Thank you, Ignacio, for those very kind words. I accept this award with deep gratitude and humility.
During my academic career, I have been incredibly fortunate to have worked with an amazing group of collaborators, mentors, and friends. This began when I arrived at Princeton as a graduate student and was lucky enough to have George Pinder as my advisor. His treatment of me as a graduate student has shaped much of my academic career, and I thank him today for all he has done for me. It was also my good fortune to have Bill Gray on the faculty and to have a group of fellow graduate students that included Lin Ferrand, who is special to me in many ways, and who very much shares this award with me today.

My first faculty position, at MIT [Massachusetts Institute of Technology, Cambridge], allowed me to work with an amazing group of hydrologists: Pete Eagleson, Rafael Bras, Dennis McLaughlin, the late Don Harleman, Lynn Gelhar, and David Marks. Lynn and David, in particular, helped my career in many ways, and I will always be indebted to them and to all my friends at the Parsons Lab. It was there that I began my research on pore-scale models for two-phase flow, which was inspired by the original ideas of Lin Ferrand. I also focused on numerical methods for unsaturated flow.

These activities grew into a variety of related activities as I left MIT to return to Princeton. These include my work on interfacial phenomena, inspired by the ideas of Bill Gray and Majid Hassanizadeh, and on contaminant transport simulation, guided by important collaborations with Tom Russell and Dick Ewing. I have also had terrific collaborations with Dave Rudolph, Carlo Montemagno, Magne Espedal, Helge Dahle, Stefan Bachu, and a brilliant young mathematician, Jan Nordbotten, as well as a group of students and postdocs including Philip Binning, Drew Guswa, Paul Reeves, Wendy Soll, Hari Rajaram, Rudolf Held, Denis LeBlanc, Sarah Gasda, Michael Puma, Andrew Duguid, and many others. I am indebted to all of them.

In my current work, I am focusing on the fundamentals of multiphase flow, including new concepts, such as dynamic capillary pressure, and on more applied problems ranging from deep injection of carbon dioxide as a carbon mitigation strategy, to work with Ignacio, Drew Guswa, and others on scaling issues in ecohydrology, as well as a new project on water in Africa. Problems such as carbon mitigation and water in Africa represent grand environmental challenges, with geosciences, hydrogeology, and hydrology absolutely central to their solution. The central role of hydrology in important multidisciplinary problems makes this a truly exciting time for hydrologists.

In conclusion, I want to again thank Ignacio for his citation, and also for continuing to be an inspiration to all of us as a model academician and an absolutely brilliant researcher. I thank everyone who is responsible for giving me this award. I do truly appreciate it.

—Michael Celia, Princeton University, N.J.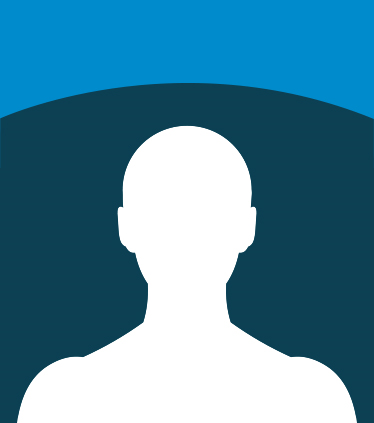 Yoram Rubin received the Hydrology Award at the 2004 Fall Meeting in San Francisco, California, last December.
Citation
Yoram Rubin, Professor of Civil and Environmental Engineering at the University of California, Berkeley, is a leading researcher in contemporary hydrology. Starting in 1987, Yoram has published a considerable body of important articles, primarily in Water Resources Research, that have contributed tremendously to the emerging field of stochastic modeling of flow and transport in the subsurface, of which (in the words of Gedeon Dagan's nomination) "he must be viewed as one of its architects." His research dealt with transport of solutes within heterogeneous formations, the solution of the inverse problem, flow modeling, impact of nonstationarity and unsteadiness of mean flow on transport, transport of reactive solutes, risk assessment, flow and transport in the unsaturated zone, or in formations of bimodal structure. Applied mathematical problems, like the generation of random fields, or the upscaling of conductivity and macrodispersivity, need also be mentioned in this context.
Rubin's highly original works have always addressed central problems of hydrologic modeling, on both fundamental and applied levels, as recognized by the considerable impact in the ISI citation index (more than 1000 citations).

While Yoram is one of the few leading contributors to theory, he has played in the last years a unique role in applying stochastic modeling to field problems. This is one of the most pressing needs of contemporary hydrology; while theory has made great headway, there is a serious lag in applying it to real life problems. Such an enterprise requires strong familiarity with theory and with practical aspects. His results in this area are generally seen as a great success.

The coronation of these research activities is the publication of the book Applied Stochastic Hydrogeology(Oxford University Press, 2003). The book was recommended in a recent Eos review as an "indispensable tool for students and professionals as well." Yoram Rubin's leading role in hydrologic science is also shown by his recent, groundbreaking work on the use of geophysical field techniques (seismic, ground-penetrating radar) in order to characterize the hydraulic properties of the subsurface. Indeed, one of the main obstacles to analysis and prediction of flow and transport at the field scale is the lack of data on spatial distribution of underlying properties. The use of nonintrusive geophysical methods proves therefore a most promising one, provided the field measurements can be used in a rational manner to identify hydraulic properties. His pioneering article with Gary Mavko and Jerry Harris (WRR, 1992) can be regarded as one of the starting points of a new discipline that has since expanded tremendously. His recent work on characterization of soil properties and moisture content by geophysical methods is of great significance to many areas where the most pressing research demands are perceived, like in agricultural engineering and soil-atmosphere interactions.

Besides advising a large number of graduate students and developing strong international links also through a stream of postdoctoral fellows, Yoram has devoted time and energy to the hydrologic community by serving in various committees, international teaching, and editorships.

For his outstanding contributions to hydrologic science, education, and practice, I am therefore proud to present a most highly deserving recipient of the 2004 Hydrology Section Award, Yoram Rubin.

—Andrea Rinaldo, Università di Padova, Italy
Response
Dear Hydrology Section President Rafael Bras and President-elect George Hornberger, members of the hydrology section executive committee, colleagues, friends, and fellow hydrologists, Thank you all for being here today, and thank you, Andrea, for the nice words.
A few weeks ago, after Rafael called to tell me I would be given this award, I began thinking what it represents. Although it means a great deal to me personally, I realized that it is most significant as a recognition of a scientific journey.

This is a journey that so far, over 20 years, has taken me to new, often unexpected, and always exciting destinations. It is a journey that I could not have made without excellent traveling companions and guides, colleagues, and friends, who teamed up with me, making it possible to accomplish more. This award is for them as much as it is for me.

I would like to mention here quite a few of those who made this journey possible, and to whom I owe my deepest gratitude. This list is long, and still I could not make it as complete as it needs to be, given the time.

First, Gedeon Dagan, my Ph.D. thesis advisor and a longtime collaborator and friend after that, who opened for me the doors into stochastic hydrogeology, and convinced me how fortunate we are to work in science and even be paid a salary for that. Peter Kitanidis and Al Woodbury, whose pioneering research guided me through the complexities of inverse modeling and geostatistics. Alberto Bellin, whose keen physical intuition and unrelenting scientific pursuit, and our very long friendship, allowed me to explore transport in heterogeneous media to ever newer depths. Andrea Rinaldo, a true Renaissance man, equally as comfortable with river networks as he is with neural networks, and as he is with literature, history, and poetry. Jerry Harris and Gary Mavko, and later on, and to this day, Susan Hubbard, who made my forays into hydrogeophysics possible. Who could have imagined that our subsurface explorations of the bacterial transport experimental site in Oyster, Virginia, would bring us to working in the Napa Valley vineyards, like we do today. Georg Teutsch, a true science leader and a far-reaching visionary, and Peter Indelman, a brilliant scientist in the great Russian science tradition: both are a source of inspiration for me. Robert Ritzi, a gifted sedimentologist and hydrogeologist, who showed me that there is much more to variograms than meets the eye.

Doug James underwrote a large chunk of this journey, although he never made it easy. My exchanges with him, especially, and all too often, when he wrote to me the bad news about his funding decisions, remind me of a quote attributed to Newt Gingrich, who once said that while it is true that he was not admitted to Princeton, he nevertheless got such a nice letter declining his application from them that he immediately felt like a Princeton alumnus.

Finally, my students, a few of which are here today: Jinsong Chen, Zhangshuan Hou, Xingyuan Chen. You should know that my meetings with you are the highlights of my days.

There are many others who were and still are close to my heart, and I apologize for not mentioning all of you.

As scientists working in our individual specialties and subspecialities, it can be easy at times to lose sight of the breadth of possibilities that hydrology represents overall. Hence I was grateful to be reminded, during the recent application process for the CUAHSI hydrologic synthesis center, of the myriad lines of inquiry that comprise hydrology.

Stepping back and looking at the breadth and depth of hydrology as a discipline, the other disciplines with which it interacts, and the real and lasting differences it can make in improving the quality of life and environmental stewardship from any number of angles around the globe-all gave me a deepened appreciation of the importance of this work and the esteem in which I hold all of my colleagues who are so dedicated to hydrologic research. Thank you all for your kind attention.

—Yoram Rubin, University of California, Berkeley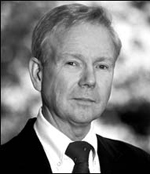 Thomas J. Jackson received the Hydrology Section Award at the 2003 AGU Fall Meeting in San Francisco, California, last December. The award recognizes outstanding contributions to the science of hydrology.
Citation
Ladies and gentlemen, it gives me great pleasure to introduce Dr. Thomas J. Jackson, of the United States Department of Agriculture, for the 2003 Hydrology Award.
Tom got his B.S. in fire protection engineering, his M.S. in civil engineering, and a Ph.D. under Bob Ragan at the University of Maryland in 1976. He has been a research hydrologist with the USDA Agricultural Research Service Hydrology and Remote Sensing Lab since 1977. His research involves the application and development of remote sensing technology in hydrology and agriculture. These studies have ranged from small-scale controlled condition field experiments utilizing truck-mounted radiometers to large-scale multitemporal aircraft mapping and most recently satellite retrievals.

He is a Fellow of the American Geophysical Union. He is also a Fellow of the IEEE, and currently serves on the Administrative Committee of the IEEE Geoscience and Remote Sensing Committee. He has received three awards for outstanding papers, and in the year 2002 was the ARS Distinguished Scientist of the Year. In 2003, he received the Department of Agriculture's Plow Honor Award for Maintaining and Enhancing the Nation's Natural Resources and Environment.

Tom has made fundamental contributions through the use of multisensor (specifically in the microwave region) satellite data that have greatly enhanced distributed land surface hydrological modeling of water and energy fluxes. Dr. Jackson was the first scientist to develop a method for removing the effects of the vegetation layer from microwave remote sensing measurements, which allows the estimation of the underlying soil moisture. Dr. Jackson's research and the techniques he developed solved one of the most significant problems blocking the widespread application of remote sensing to soil moisture studies. Specifically, the papers by T. J. Jackson, T. J. Schmugge, and J. R. Wang: Passive microwave sensing of soil moisture under vegetation canopies (Water Resources Research, 18(4), 1137-1142, 1982) and T. J. Jackson and T. J. Schmugge: Vegetation effects on the microwave emission of soils (Remote Sensing of Environment, 36, 203-212, 1991) are widely cited as methodology to remove the effects of vegetation canopy from remote sensing data.

Dr. Jackson was the first to demonstrate that surface soil moisture retrieval algorithms based on remotely sensed microwave observations developed and verified at high spatial resolution can be applied at coarser resolutions over large regions. This was accomplished within a broad experiment, the Southern Great Plains 1997 Hydrology Experiment (SGP97). SGP97 successfully demonstrated the ability to map and monitor soil moisture using low-frequency microwave radiometers. Conclusions supported a satellite-based implementation. These results elevated the importance of soil moisture measurement within NASA's Earth Science Program and were recently cited by the Associate Administrator as a major achievement. As a result, NASA has given a soil moisture mission the highest priority for the next decade. Dr. Jackson's leadership of SGP97 has resulted in one of the most comprehensive observing programs in the world.

Soil moisture forms an important basis for agriculture (planting, harvesting, and irrigation scheduling of crops), meteorology (development and evolution of the boundary layer), and natural hazards (floods, droughts, and landslides). Spatially distributed hydrological modeling has been hampered in the past by the absence of spatially distributed hydrological data for validation of these models. The advent of microwave remote sensing and the retrieval of spatially distributed soil moisture using Dr. Jackson's algorithms provide us with the means of applications to various scientific problems.

He is indeed one of the few scientists to bridge the new areas of technology to hydrological modeling. I cannot think of another person who has made such an impact on land surface hydrology. Indeed, his contribution to scientific research and the community, especially over the past 5 years, through the organization and execution of the field experiments is monumental. This is evident by the 100+ scientists, faculty and graduate students who have participated in SGP97, SGP99, SMEX02, SMEX03, and the forthcoming SMEX04. The number of research theses and publications that have been spawned from these endeavors are a tribute to Tom's vision, dedication, and persistence. On a personal note, Tom is one whose activities have a diverse spectrum; that is, he has made time in his busy schedules to mentor many a student and at the same time he has never turned away anyone who has come to him for scientific advice or with a request to participate in one of his many field experiments. I many times have been a beneficiary of his advice.

—Venkat Lakshmi, University of South Carolina, Columbia
Response
Thank you, Venkat, for your very kind interpretation of my recent research career. Thank you, President Smith, and the members of the Hydrology Award Committee for honoring me with your selection. Having been involved in the supporting side of the awards process, I also want to thank those individuals who took the time to write the very important supporting letters.
The honor of this award is two-fold. First is the recognition by your peers, and second is joining the list of distinguished hydrologists who have preceded me. A number of these individuals are here this evening.

I attribute whatever success I have had in my research career to at least three factors: the right path, the right job, and a network of colleagues and friends. The right path I owe to my advisor Bob Ragan, who steered me away from environmental engineering and into the then emerging research area of remote sensing. I began my Ph.D. work the same year that Landsat-1 or, as we called it then, ERTS-1, was launched.

As to the right job, the Agricultural Research Service and in particular the Hydrology and Remote Sensing Lab has been a good home. I've been given freedom to pursue my ideas and the time to address problems that required long-term efforts, which has been necessary for soil moisture remote sensing. Although the times are changing, one of the greatest benefits of the ARS research organization was that for my early career I spent nearly all my time doing actual research.

My friends and colleagues include my long-time coworkers and collaborators at the Hydrology and Remote Sensing Lab: Walter Rawls, Bill Kustas, Ted Engman, and Jerry Ritchie. Of particular value to my research experience has been my association with my friend Tom Schmugge. He has spent much time tutoring me in microwave remote sensing.

Although many have strong opinions against working in the Washington, D.C. area, I can't imagine a better place to do hydrologic remote sensing research. The ability to interact with other agencies such as NASA and NOAA without two days of travel is a unique advantage.

I have benefitted greatly from a long association with NASA. At the scientist level, Peggy O'Neill's rigorous attention to detail and procedure contributed to the success of our early series of field experiments. More recently, I have been fortunate to work with two outstanding instrument scientists at NASA: David LeVine on synthetic aperture radiometry and Eni Njoku on the Advanced Microwave Scanning Radiometer (AMSR) and the HYDROS mission.

At the programmatic level, the Terrestrial Hydrology Program under the management of Ming Ying Wei, Dennis Lettenmaier and Eric Wood during their IPAs, Mike Jasinski and Paul Houser during their temporary assignment, and the current program manager Jared Entin has made possible the experiments we have conducted over the past few years. Another important partner in this work has been the Aqua AMSR Science and Validation Program.

The role of soil moisture within hydrology has changed since the late 1970s when I began my research in this area. There were few observational studies, and modeling often used soil moisture as an error term. At the same time, there seemed to be great potential but possibly insurmountable problems in using the new remote sensing technologies to provide a direct measurement of soil moisture. We were also very focused on the small-scale hydrology, which seemed incompatible with our measurement capabilities.

Things have changed over the years. Soil moisture is now a well-defined focus area in hydrology, there are now some solutions to major problems in remote sensing technology, there are several in situ soil moisture observing networks, and there is increased recognition of the importance of large-scale hydrology.

More significant changes are coming. In 2002, NASA launched the Aqua satellite with AMSR. This mission will for the first time attempt to provide a standard soil moisture product. We can expect that these capabilities will transfer to the next generation of operational satellites.

Even more exciting is that we will see two low-frequency (L-band) soil moisture missions within this decade. The European Space Agency will launch the Soil Moisture Ocean Salinity (SMOS) Mission in 2007, and NASA has just approved the Hydrospheric States (HYDROS) Mission in 2010. Both of these new satellites will offer remarkable new opportunities in hydrology, and each will explore a different technology path that may lead to future systems with even better spatial resolutions and capabilities. The research in this field is still on the rising side of the growth curve, and many opportunities exist for young scientists to contribute.

Another aspect of my research cited in this award is the series of large-scale soil moisture- field experiments we've conducted in recent years. These experiments have given me the opportunity to work with young scientists and graduate students. Some of these talented individuals have decided to focus on soil moisture related research as a result of the experience. It has been very rewarding to see the excellent theses and papers that have resulted.

One final thanks: My wife, Lynn, is not here this evening. She has always enjoyed accompanying me to the AGU Fall Meeting, but she had previously committed to a trip to Hawaii. She has put up with the peculiarities of my research for many years, in particular, my abandoning her for a month every summer for these field campaigns.

Once again, thank you very much for the honor of this year's Hydrology Award.

—Thomas J. Jackson, U.S. Department of Agriculture, Beltsville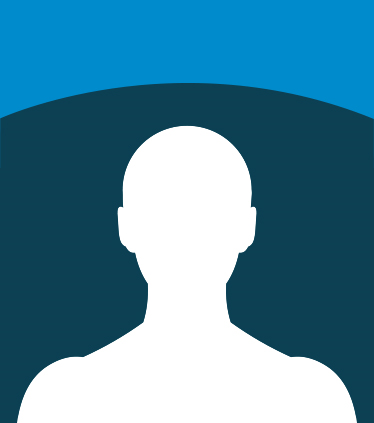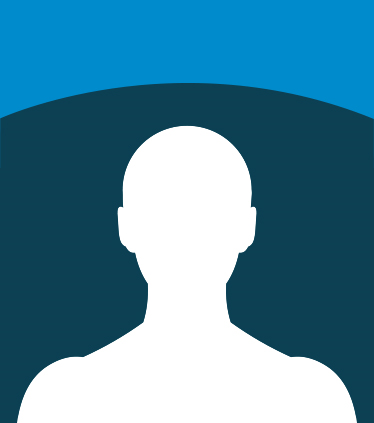 William James Shuttleworth
W. James Shuttleworth received the Hydrology Section Award at the 2001 Fall Meeting in San Francisco, California, last December. The award recognizes outstanding contributions to the science of hydrology.
Citation
It is a great pleasure to introduce the winner of the 2001 AGU Hydrology Award, W. James Shuttleworth. Two events in Jim's professional career have greatly benefitted the hydrology community, U.S. hydrology in particular. The first was Jim's early decision to change his career pathway from high-energy physics to hydrology. It may not be well known among most hydrologists (who tend not to be avid readers of journals like Nuclear Physics, Nuovo Cimento Letters, and Physical Review Letters) that Jim's first 10 papers appeared in these journals, with titles like 'Coincident pi-zero electroproduction in the second resonance region.' In the early 1970s, Jim decided that representing moisture and energy exchange from forest canopies posed a more challenging set of problems, and took a position at the (then) Institute of Hydrology in Wallingford, U.K. The second important event was Jim's 1993 move from IH, his professional home for over 20 years, to the University of Arizona.
Jim is best known for theoretical developments in evapotranspiration modeling. His 1984 paper with IH colleague Jim Wallace, 'Evaporation from sparse crops—An energy combination theory,' now forms the basic evapotranspiration parameterization used in many soil vegetation atmosphere transfer schemes. He was the obvious candidate to write the chapter 'Evaporation' in Maidment's Handbook of Hydrology, arguably the most widely read reference on the subject. Jim's work on evapotranspiration represents a unique marriage of instrument development (the Hydra instrument, developed with colleagues at IH, provided the first capability for measurement of evapotranspiration from forest canopies over long periods, and was the predecessor of the eddy correlation systems now widely used for this purpose). The measurements performed by Jim and his IH colleagues of the energy canopy energy balance of tropical forest canopies (e.g., the ARME program in Amazonia) led to the era of large-scale field experiments, the vision for which was outlined in his 1988 Journal of Hydrology paper, 'Macrohydrology, the new challenge for process hydrology').

Beyond these particular accomplishments, Jim has given selflessly to the field through his involvement in international science. He has served on numerous steering committees, advisory boards, and other planning instruments of organizations like WCRP/GEWEX, IGBP, and UNESCO/HELP that have been critical to the evolution of the field of continental and global hydrology. From my personal experience in these settings, Jim has always been a strong promoter of interests of the hydrologic community, but never unreasonably so; his has always been the voice of reason, and his counsel is sought both by hydrologists and by the broader Earth science community.

The citation for the 2001 Hydrology Award reads, for 'Outstanding contribution(s) to the science of hydrology.' Thank you, Jim; this is indeed a most well-deserved award.

—Dennis Lettenmaier, University of Washington, Seattle, USA
Response
Mr. President, Professor Lettenmaier, members of the Awards Committee, Hydrology Section members, friends, thank you! Most sincerely, thank you for this award. When I read the list of previous recipients, I am awed by the outstanding hydrologists who have received it, all of whom I respect and some of whom I am proud to call friends. Several of them are here tonight.
Life, they say, is a journey, with departures and arrivals, sometimes winding and rough, sometimes straight and clear. Within my own life's journey, I consider receiving this year's AGU Hydrology Section Award as an arrival. Almost a decade ago, I uprooted my family from the country where I had spent most of my career to join the hydrological community in the United States. There is always apprehension when one makes such a move, but from the very first day, I was made welcome, and tonight, receiving this award, I once again feel the warmth of my acceptance in the inclusive country that is my adopted home.

As we walk through life, we meet fellow travelers who share some of the journey with us. I'd like to remember a few of mine tonight. Some people are fortunate enough to meet their very best friends early. I am lucky. I met my best friend, Hazel, my wife, at the start of my journey. She has walked beside me ever since, encouraging me when I needed to be bold, advising me when I needed to be careful, leading when appropriate, and always being supportive. Hazel shares this award with me.

I belong to a privileged generation of hydrologists. When I joined this discipline, it was a facet of geography, or geology, or engineering, depending on the country. During my lifetime, it has grown to become the core of Earth system science. The need for hydrological understanding pervades every other Earth-related discipline. My fellow travelers reflect this diversity and the growth in the subject we all love.

Initially, coming from the very different background of high-energy nuclear physics, I discovered how 'to learn by example' from the good and great Howard Penman and from my sometime intellectual sparring partner, John Monteith. From them I learned to seek detailed understanding, but then to use that understanding to simplify to what is adequate and practical. I had the extreme good fortune to join the Institute of Hydrology in the U.K., whose director at that time, Jim McCulloch, was a man of immense vision. Jim took me under his wing, and as I grew in confidence, he progressively exposed me to a widening range of new disciplinary influences. My first fellow travelers were in the Thetford Project, in which working as a team led by John Stewart, I believe we essentially created the subject of forest micrometeorology. Good friends made during that period are still my fellow travelers; I was, for instance, walking with John Gash in the Brazilian rain forest just last week.

'Och!, ye need to larn somethin' aboot plants, Laddie,' said Jim McCulloch in his Scottish brogue. So I learned by example from plant physiologists and ecologists like John Roberts and Paul Jarvis, and consequently, the understanding, equations, and models got better. 'It's time we knew how to measure evaporation, Laddie,' said Jim McCulloch. So we learned about electronics and microprocessors, sonic anemometers, infrared radiometers, and online and offline software and built the first eddy correlation flux measuring system capable of routine use. I hope my fellow travelers of that time, Chris Moore, Dave MacNeil, Colin Lloyd, and Howard Oliver, get the same satisfaction I do when they see the huge arrays of similar systems now being deployed around the world in Flux Net initiatives.

'Ye need t' talk with the meteorologists and remote sensors more, Laddie,' said Jim McCulloch, and with that began the decade in which the number and disciplines of my fellow travelers grew explosively. It started with studies in the Amazon, where, with some trepidation, we made the first tropical forest micrometeorological experiment, working with many fine Brazilian fellow travelers, including Luis Molion and Carlos Nobre. It is rewarding to see where those first studies led. Currently, there are almost a dozen forest towers and 200B300 scientists actively working on related research in Amazonia. Understanding how to represent the sometimes heterogeneous land surface in meteorological models and learning how to apply relevant remotely sensed data became the theme of a whole series of subsequent large-scale field experiments, including HAPEX-MOBILHY, FIFE, EFEDA, and HAPEX-Sahel. My fellow travelers during these important experiments are far too numerous to mention individually, but I recall with particular fondness the times I spent with Jean-Claude Andre, Hans-Jurgen Bolle, and Piers Sellers struggling to make all that research feasible and fundable.

Afraid that I might become a pure administrator if I stayed in the U.K., through the intervention of my very good friend Soroosh Sorooshian, I came to America and joined the distinguished faculty of the Department of Hydrology and Water Resources at the University of Arizona. Since then, my fellow travelers in the great adventure of hydrology have grown to include Gene Rasmusson, John Schaake, Eric Wood, Dennis Lettenmaier, and many more outstanding scientists involved in GCIP and GAPP. I have also learned by example from new fellow travelers who are experts in ocean-atmosphere interactions in the GOALS and VAMOS programs, such as Peter Webster, Ed Sarachik, Kevin Trenberth, Roger Lucas, and Roberto Mechoso. I am currently trying to learn more about water-related policy and legal issues from new fellow travelers. However, this is a really difficult area for me to understand, so my progress is painfully slow!

Over the last decade, my favorite fellow travelers are the outstanding students and postdocs who have worked with me. It is impossible to name them all, and I appreciate and value all of them. Knowing my fondness of students, Dennis Lettenmaier suggested that I might conclude by saying what I have learned in my journey through life that might be helpful advice for young hydrologists. Three things come to mind. First, there are basically two ways to proceed, by taking safe small steps or by making risky leaps forward, recognizing that you are bound to fail about half of the time. In my experience, the latter way leads to more rapid progress and is certainly more exciting. Second, respect the established peers in your field, but don't necessarily believe them. Finally, and perhaps most important, remember that it is very difficult to keep your own end of the boat afloat while trying to sink the guy at the other end!

Fellow travelers in hydrology, thank you for your attention. Thank you for the first Hydrology Section Award in the real new millennium. I will treasure it.

—James Shuttleworth, University of Arizona, Tucson, USA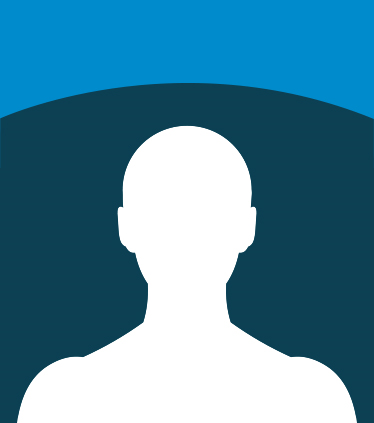 Citation
Dennis P. Lettenmaier was awarded the Hydrology Section Award at the Fall Meeting Hydrology Section Reception, which was held on December 16, 2000, in San Francisco, California. The medal recognizes outstanding contributions to the science of hydrology. Citation I think that it would be a great challenge to identify a single hydrologist who has never heard of Dennis Lettenmaier. Indeed, Dennis is a truly outstanding scientist, very well known to all of us for his numerous significant contributions to hydrology. In particular, he has been a key player in the integration of hydrological science—with the atmospheric science community on the one hand, and the water resources engineering community on the other. Dennis has combined an intimate knowledge of hydrological processes to address critical problems regarding the spatial and temporal behavior of streamflow and precipitation, land-atmosphere coupling, use of remote sensing with process-resolving hydrologic models, and hydrologic impacts and feedback of potential climate change. The popular "variable infiltration capacity" model (known mostly by its acronym as the 'VIC' model) is but one exemplary product of his research creativity. For 25 years, his research in these areas has been pioneering, innovative, and significant. There is no doubt that the quality of Dennis' work or its impact on our discipline is unquestionable. But when qualifications for the Hydrology Section Award are being evaluated, the service of the nominees to the hydrology community should not be underestimated, especially at the level of the few finalists. In fact, it appears that Dennis is not only a talented scientist who has made very significant scientific contributions to hydrology. It is now obvious that the vision and leadership that he provided when he unselfishly stepped forward a few years ago to direct for a year the NASAs Land Surface Hydrology Program (LSHP) already has, and will undoubtedly continue to have a tremendous impact on our discipline. While his primary responsibility was to reorganize and develop NASA's efforts in hydrological research, he championed the creation of a Committee on Hydrological Sciences at the National Research Council, something the community had lobbied for over many years. His leadership also fostered NASA's communication with other funding agencies such as NOAA and NSF to common research objectives and collaborative funding of research grants. Obviously, this has a tremendous impact on the overall funding given by NASA and other agencies in hydrological research. My colleagues for this nomination—Wilfried H. Brutsaert, Efi Foufoula-Georgiou, George M. Hornberger, Eric F. Wood and Is—wish to thank the Award Committee for trusting our nomination and for making the right choice in recognizing the outstanding contributions to our discipline of Dr. Dennis Lettenmaier. —Roni Avissar, Rutgers University-Cook College, New Brunswick, N.J., USA
Response
First, I want to thank Roni for his kind words, as well as the Hydrology Section and its Awards Committee. I am deeply grateful for their actions.The citation for the award indicates that it is for contributions to macroscale hydrology, and for service. Let me reflect briefly on both.From my perspective, the macroscale hydrology work (which really represents efforts over at least a decade by numerous graduate students, post-docs, and others, in both my group and Eric Wood's at Princeton) began with a phone call in 1988. That phone call came from Pete Hawkins, who was then on leave form Utah State University at the EPA Environmental Research Laboratory in Corvallis. He had been asked to help put together a team to do supporting work for a report to Congress, which was to address the possible effects of climate change on the U.S. He had been asked specifically to find someone to do a study of climate change effects on hydrology and water resources in California. He asked me whether I thought I would be able to lead the hydrology part of such a study.After brief reflection, I said that we probably could do some kind of sensitivity analysis, assuming that an isolated single reservoir system in a catchment of moderate size was selected. Pete said that no, that was not what EPA had in minds—they wanted to do the entire state, or at least the Sacramento-San Joaquin basin. I told him that there were no models that were appropriate to that scale, and I had no idea how to do the problem. But, I was a bit hungry at that point, so I said I'd try to figure something out (as a side note, I've been supported essentially entirely by 'soft' money throughout my career, so there is a certain aspect of longevity that has to do with acquiring research funding). We did in fact figure something out, which was a bit of a kludge—modeling of relatively small catchments, linked together by a stochastic aggregation-disaggregation model. The reviewers (and I specifically remember several pages of comments by John Schaake, which we printed as an appendix to the resulting report) pointed out lots of problems with the approach. At that point, though, I think the reviewers recognized that there was not much around in the way of models that were better, and the work found its way into print.Shortly after this experience, Eric Wood and I began to talk about the form of a model that might be able to address macroscale problems—for instance, modeling water and energy fluxes of continental scale watersheds. Eric had recognized, much earlier than I, that there really was something to remote sensing, and he'd begun to think about how remote sensing data might be integrated into a surface water modeling framework. He'd also recognized that the then-emergent soil-vegetation-atmosphere transfer schemes (SVATS) which were designed to replace the earlier bucket models of hydrology in climate and weather prediction models wouldn't properly represent surface hydrology—even at large scales. He suggested that I might want to take a look at some work by Ezio Todini (the so-called Arno model), and its roots in work by the Chinese in Nanjing. Coincidentally, at about that time, Xu Liang was looking for a dissertation topic, and I pointed her in the appropriate direction. Her 1994 JGR paper, and various others that followed, lay out the form of the so-called Variable Infiltration Capacity (VIC) macroscale model, around which a good deal of work at Washington and Princeton has revolved over the last ten years. There is no point (or space) for details here, but I think some of the distinguishing features of this entire line of work are worth mentioning. First, the model balances both energy and water at the land surface. This is not, seemingly, a big deal, except that the energetic aspect of the model, not addressed in most hydrologic models, addresses what atmospheric modelers see as the primary purpose of a land surface model—to partition energy at the land surface. Hydrologists, on the other hand, view their task as partitioning of precipitation into 'direct' runoff and infiltration. This dichotomy has resulted in a lot of talking past each other by both communities, a problem which is avoided when models are put to the test of balancing both water and energy. Second, the model is designed to represent explicitly those processes for which there are representations appropriate to the macroscale (which for convenience we typically take to be some number of tens of kilometers). Other processes are parameterized based on abstractions of the underlying process physics—especially the effects of variability in infiltration, but also spatial variability in precipitation, land cover, and so on. In so doing, there exists a pathway for improvement in the parameterizations, and in fact much of the work related to VIC over the years has dealt with improved parameterizations; for instance, of ground heat flux, snow redeposition and spatial variations in melt, and so on. We view the model not as an end product, but as a structure within which there is a continuing evolution of understanding. No doubt, at some point in the future, the time will come to discard the entire structure, and we will move on. In the meantime, though, the model has provided a framework, and a pathway for model improvements. At least in the realm of surface water hydrology, this has been a difficulty in the past; the model structures most widely used in practice do not provide for an obvious pathway for improvements, and the cost of discarding the entire structure is viewed as being too high. The end result has been stagnation.I do want to comment briefly on the service citation, which may be somewhat unusual for this award. I believe the reference is probably mostly to the year I spent on Intergovernmental Personnel Act (IPA) loan to NASA Headquarters in 1997B1998, although I should point out that I also spent a year on IPA loan to USGS' headquarters in 1985B1986. In both cases, the work I did was more related to the management of science than to its execution (at NASA headquarters, I was the program manager for Land Surface Hydrology). In various conversations with others in the research community, the tone of questions regarding both IPAs has often been to the effect that it must have been somehow distasteful to actually be part of the science bureaucracy, if only for a brief time. Nothing could be farther from the truth. In both cases, far from the stereotype of being overconstrained, difficult to get things done, and so on, I was given wide latitude in implementing new ideas. In the case of the USGS, that meant heading a review of a national water quality monitoring network. At NASA, it meant deciding the direction of a program, including writing research solicitations, and designing the review process. I had wide latitude in both cases, including the opportunity to make mistakes. Certainly, while others within those agencies had ideas about what needed to be done, I did not have anyone telling me what I couldn't do. My experiences in both cases were entirely positive, and I'd highly recommend the experience to others.In fact, this brings me to my closing point. One aspect of the 'D.C. experience' is having a better appreciation for how the research community interactss—with funding agencies, of course, but also with the research and policy review process, and with the international science structure. The latter includes, for instance, the oversight process of the NAS/ NRC, interaction of the federal agencies with Congress, and the nation at large. One good example is the U.S. Global Change Research Program, the responsibilities of which go well beyond research. The hydrology community has unfortunately been somewhat limited in its visibility, in part because there are only a few members of the community who have the experience in dealing at the interface between the various elements I've mentioneds—the funding agencies, the international science structure, the Academy, and the Congress. In my mind, we need more members of our community who are interested in going beyond their own research to help represent the broader community at the above interfaces. Opportunities do exist. I would also like to urge those within the 'science establishment' — agency program managers, heads of international programs, and others, to reach out more broadly to the science community for support, and to help find 'new blood' so that we are able to broaden our base.Finally, I would be entirely remiss were I not to recognize the contributions of many students of mine over the years. We truly do stand on the shoulders of our students, and this award is really for their work. I have had the opportunity to work with a number of outstanding students, and I was very pleased to see many of them in the audience when the award was presented in San Francisco. While in no way meaning to diminish the contributions of my Ph.D. students over the years, of whom I am extremely proud, I do want to make a short comment about the Masters students, whose efforts may be less recognized. In a state institution like the University of Washington, many of the students entering the graduate program do so with the intention of earning a master's as the terminal degree. The master's students who have studied with me have done so recognizing (I hope!) that what is expected of them is much more than the minimum that would meet their degree requirements. In particular, they have participated in an academic research program, and the end result of their work has, in most cases, been a journal article or similar publication. I am well aware of many cases in which these students have spent countless hours 'going the extra mile' to produce publication-quality results. In many, if not most, cases, the resulting publications have probably had much less value to their careers in engineering consulting firms, government agencies, and elsewhere, than they have to me. They have made the effort nonetheless, and I believe they deserve special recognition, along with the Ph.D. students and staff who have helped me over the years. Thanks to all of you. —Dennis P. Lettenmaier, University of Washington, Seattle, Wash., USA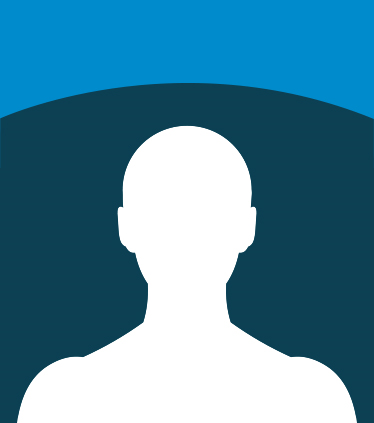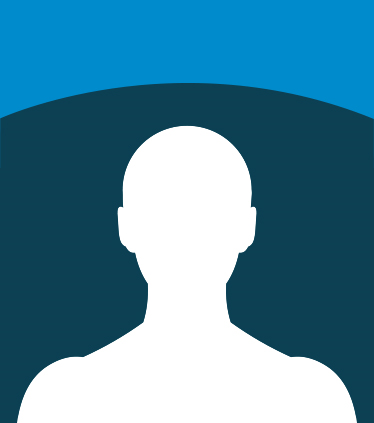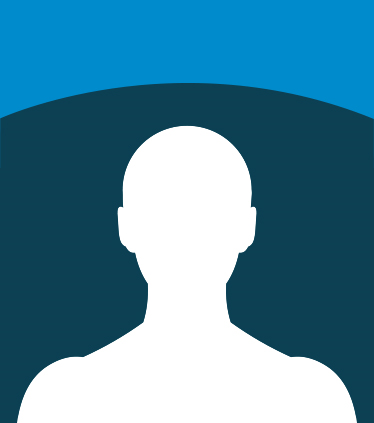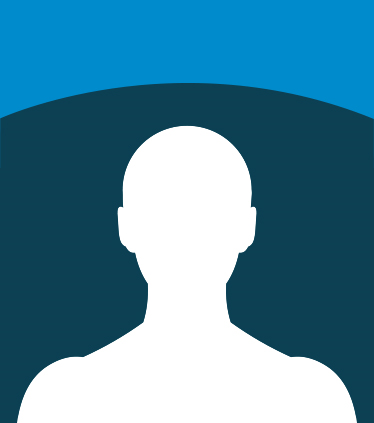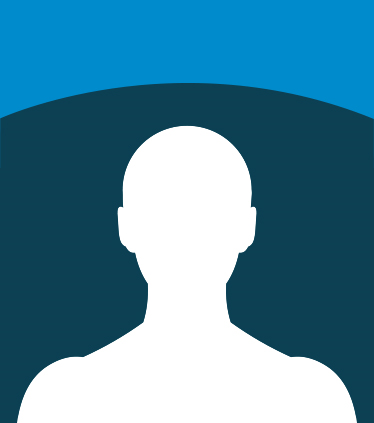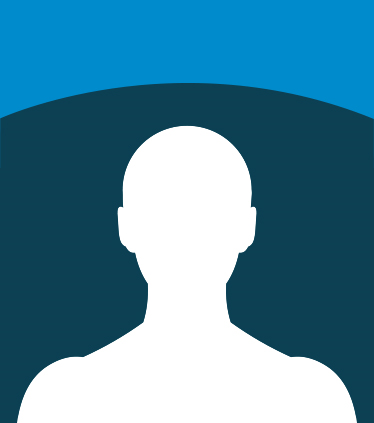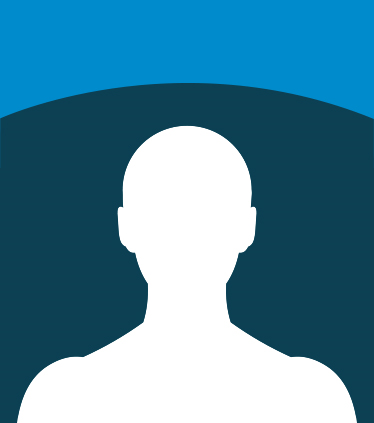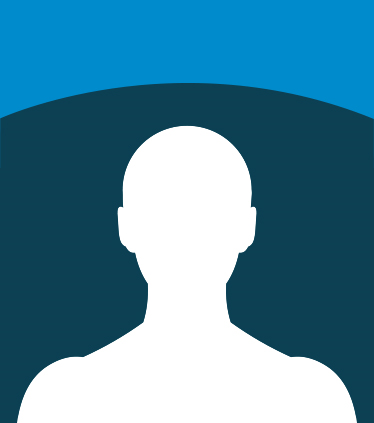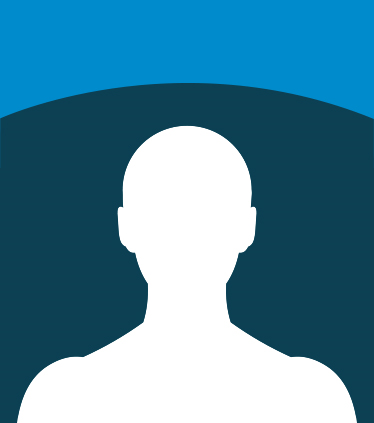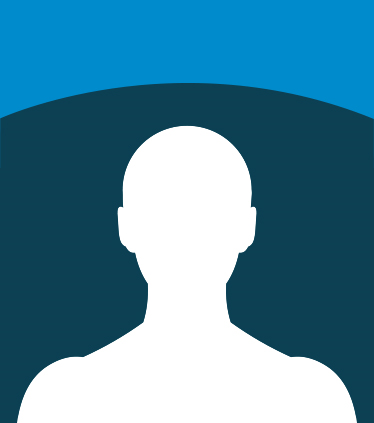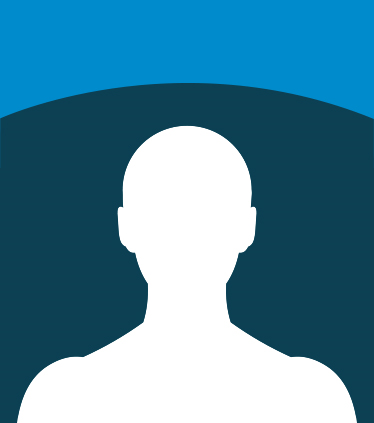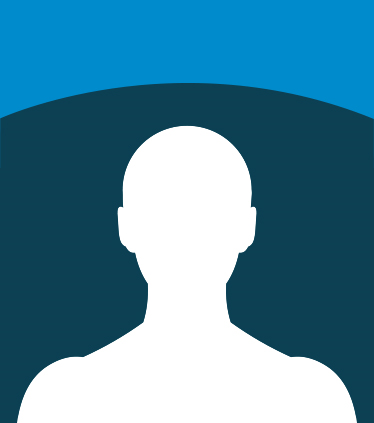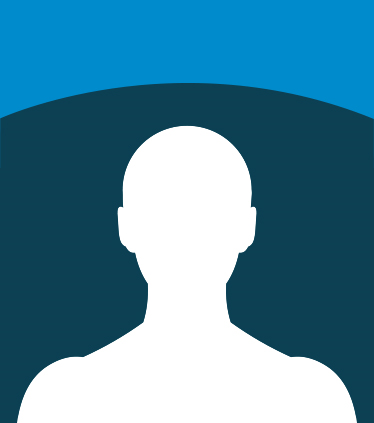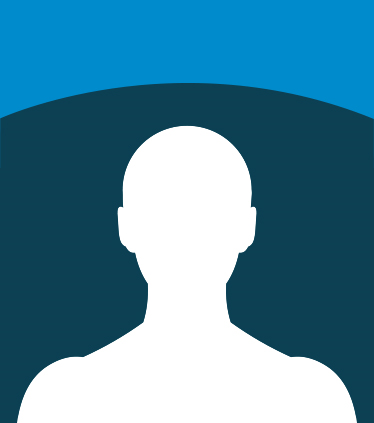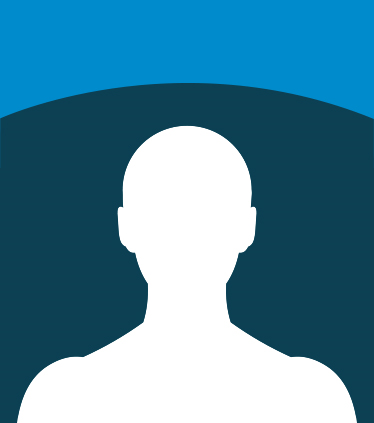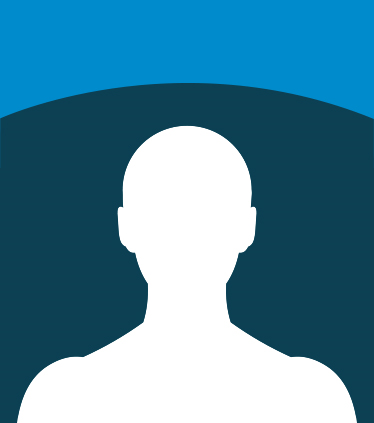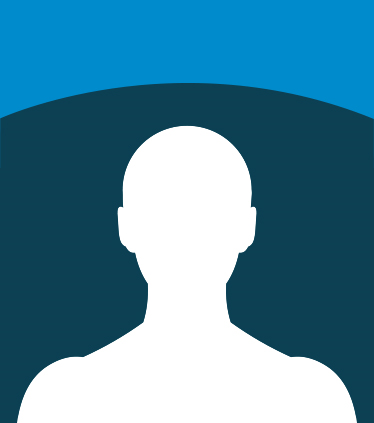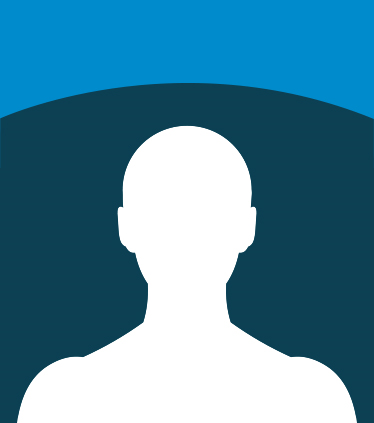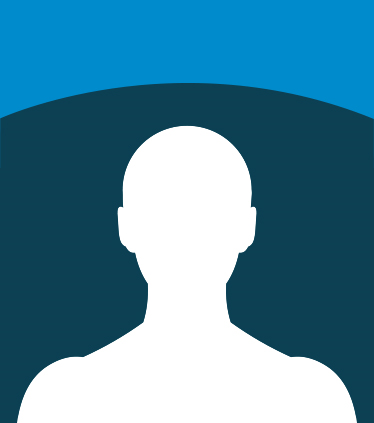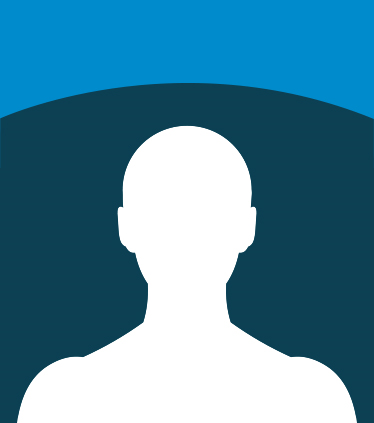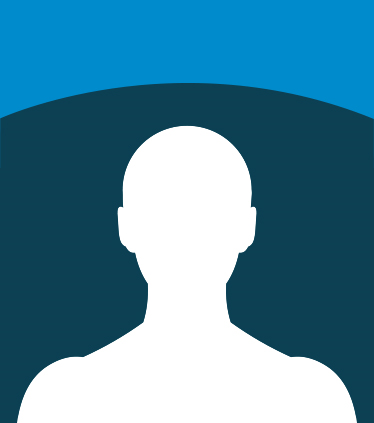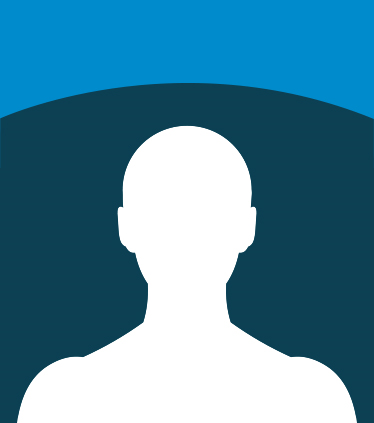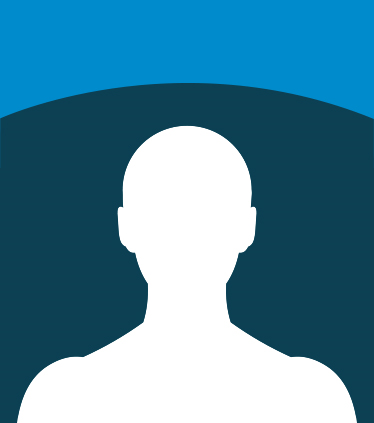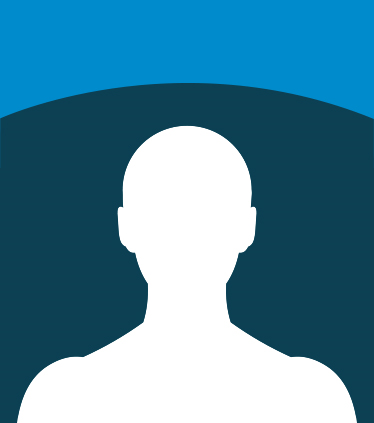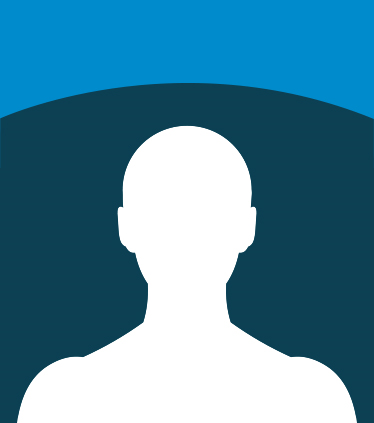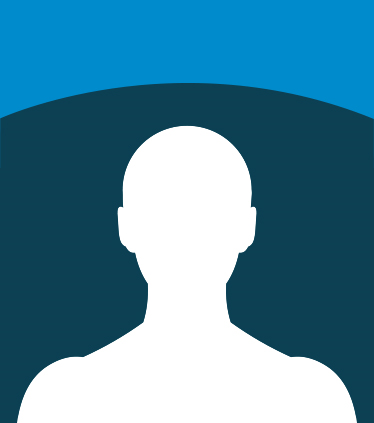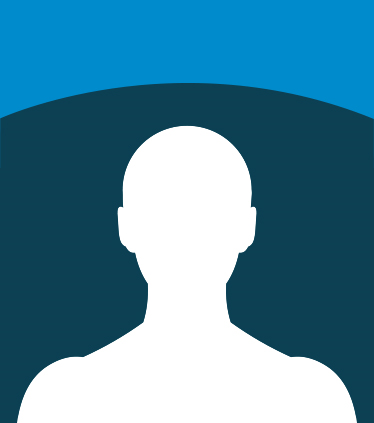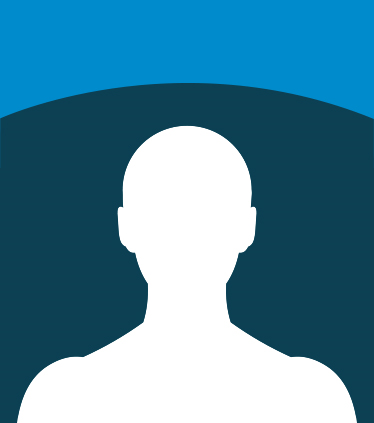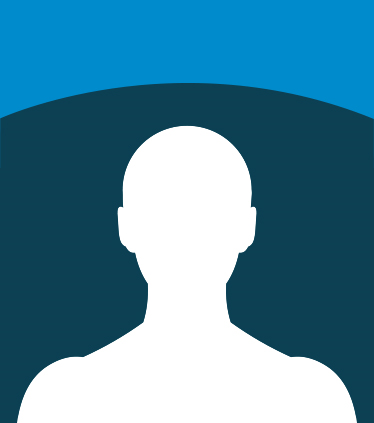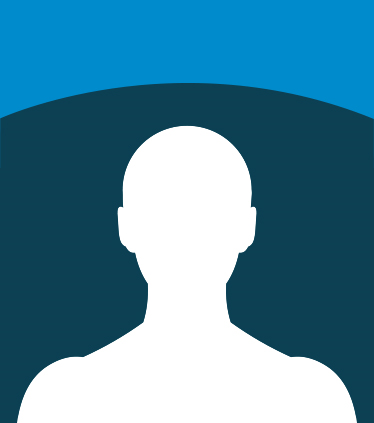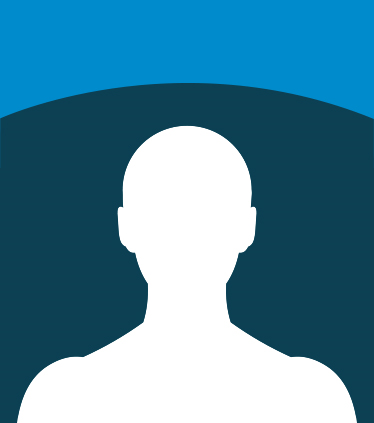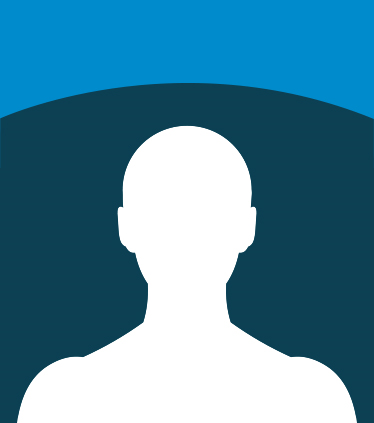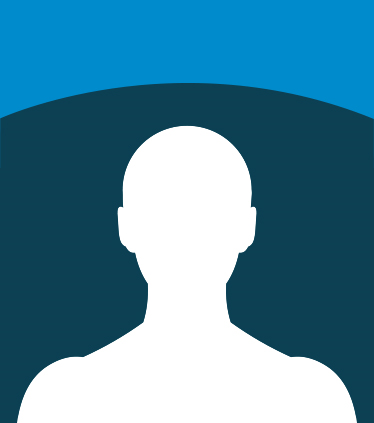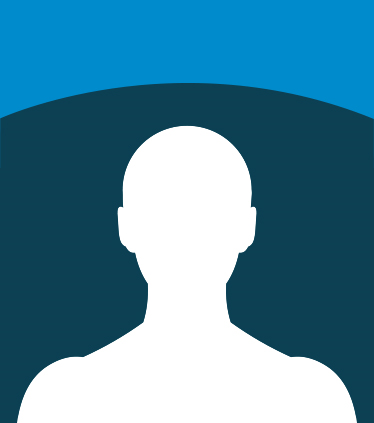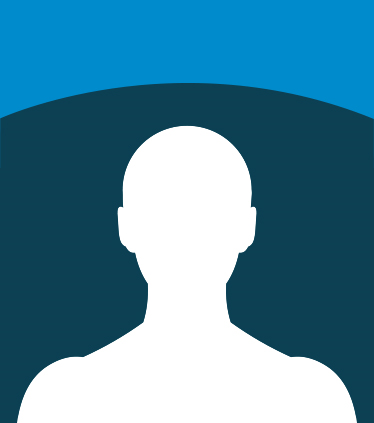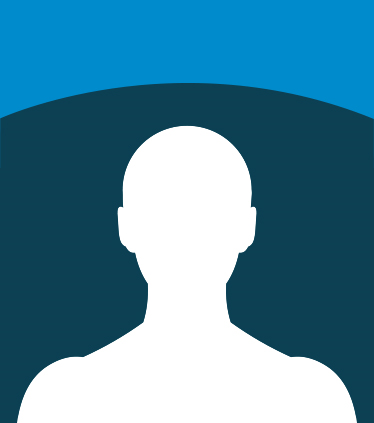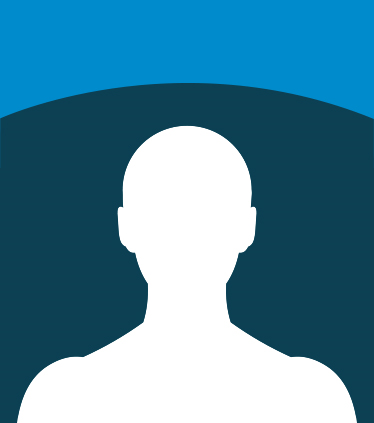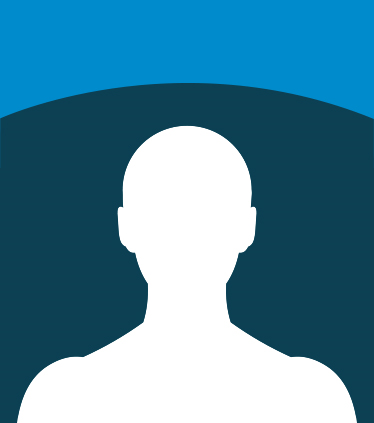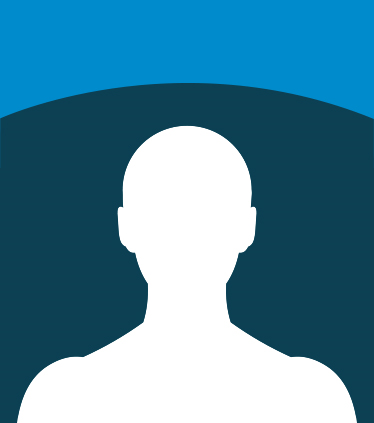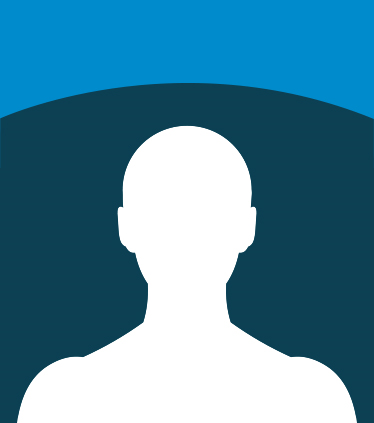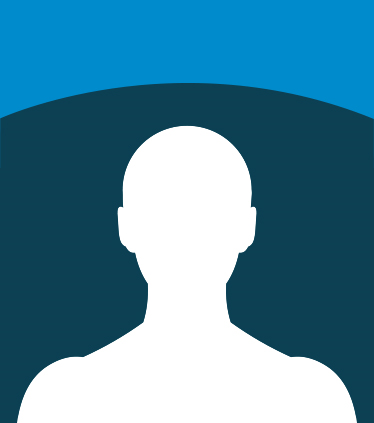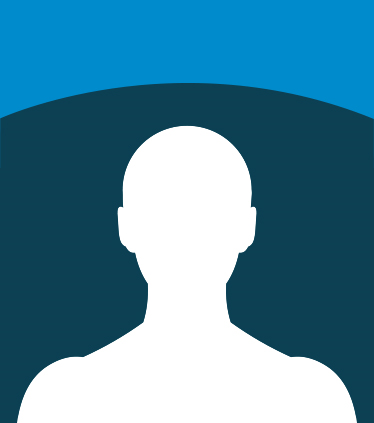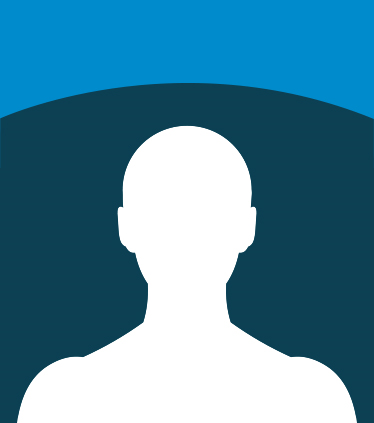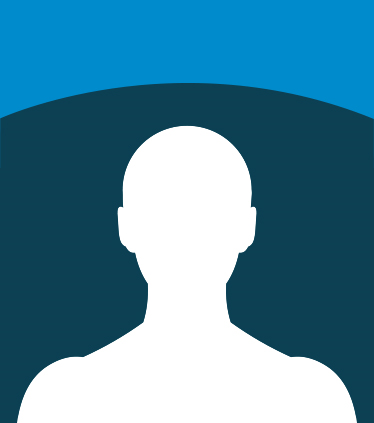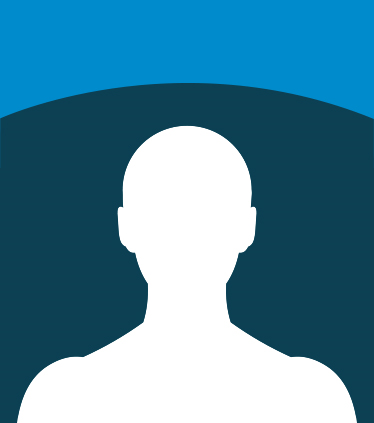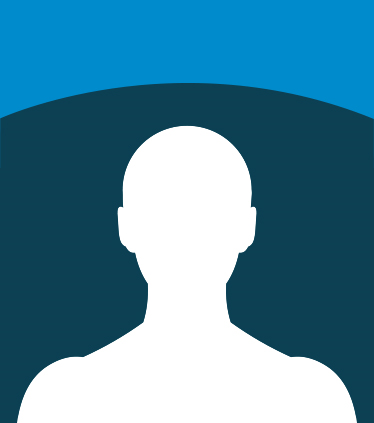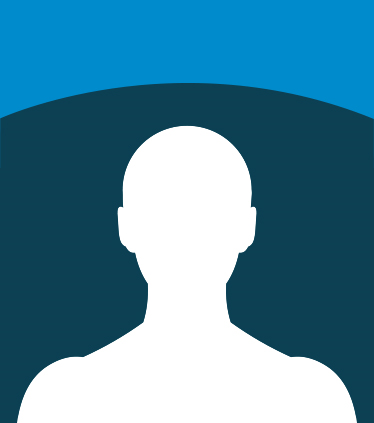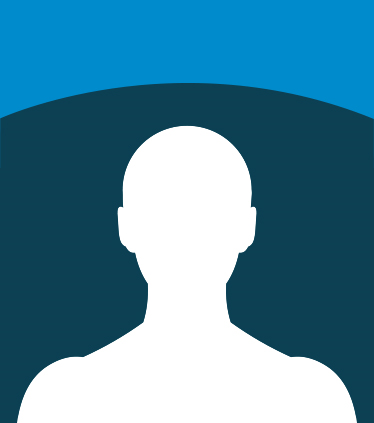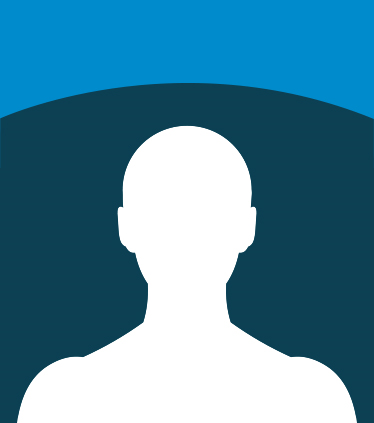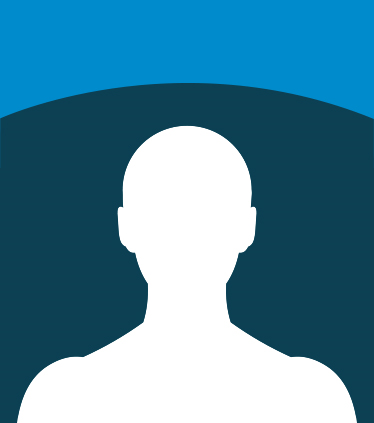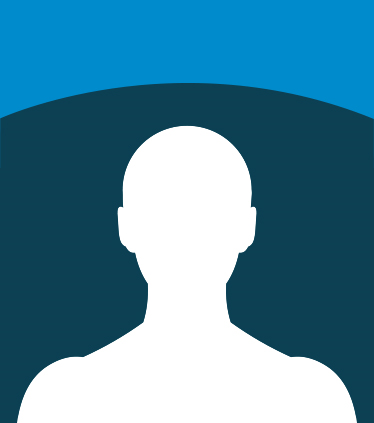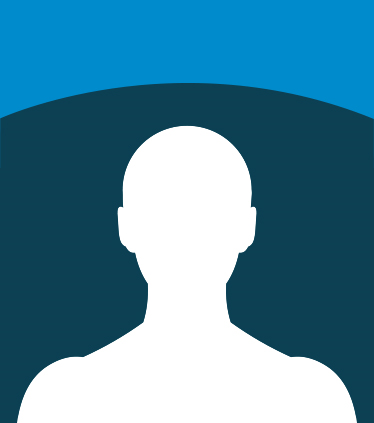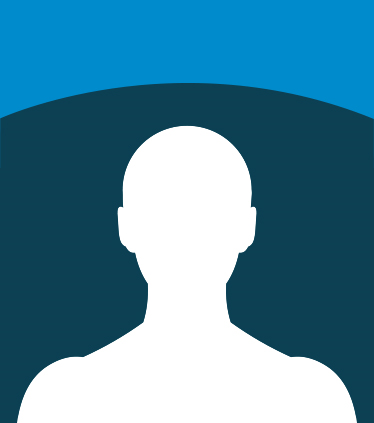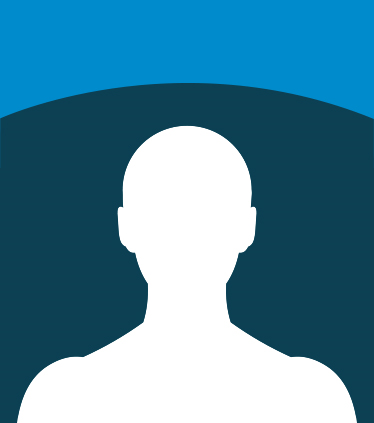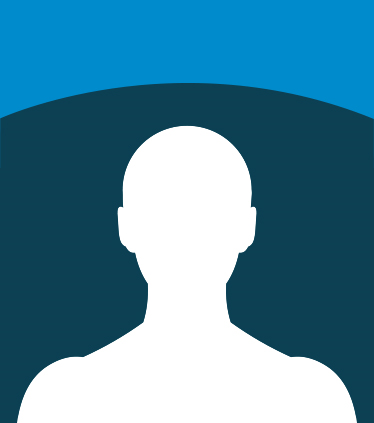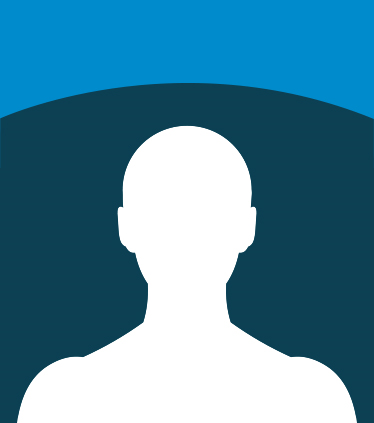 Honors Contacts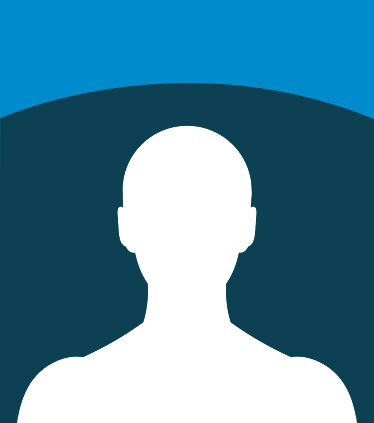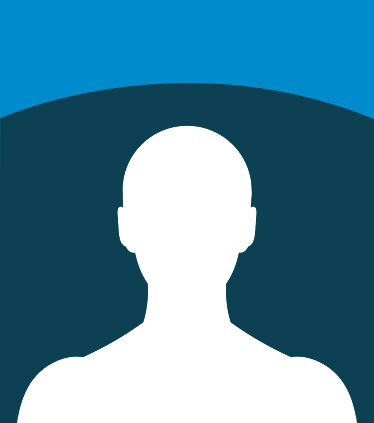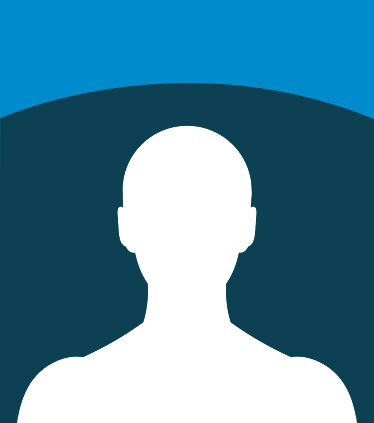 Hannah Hoffman
Program Manager, Fellows