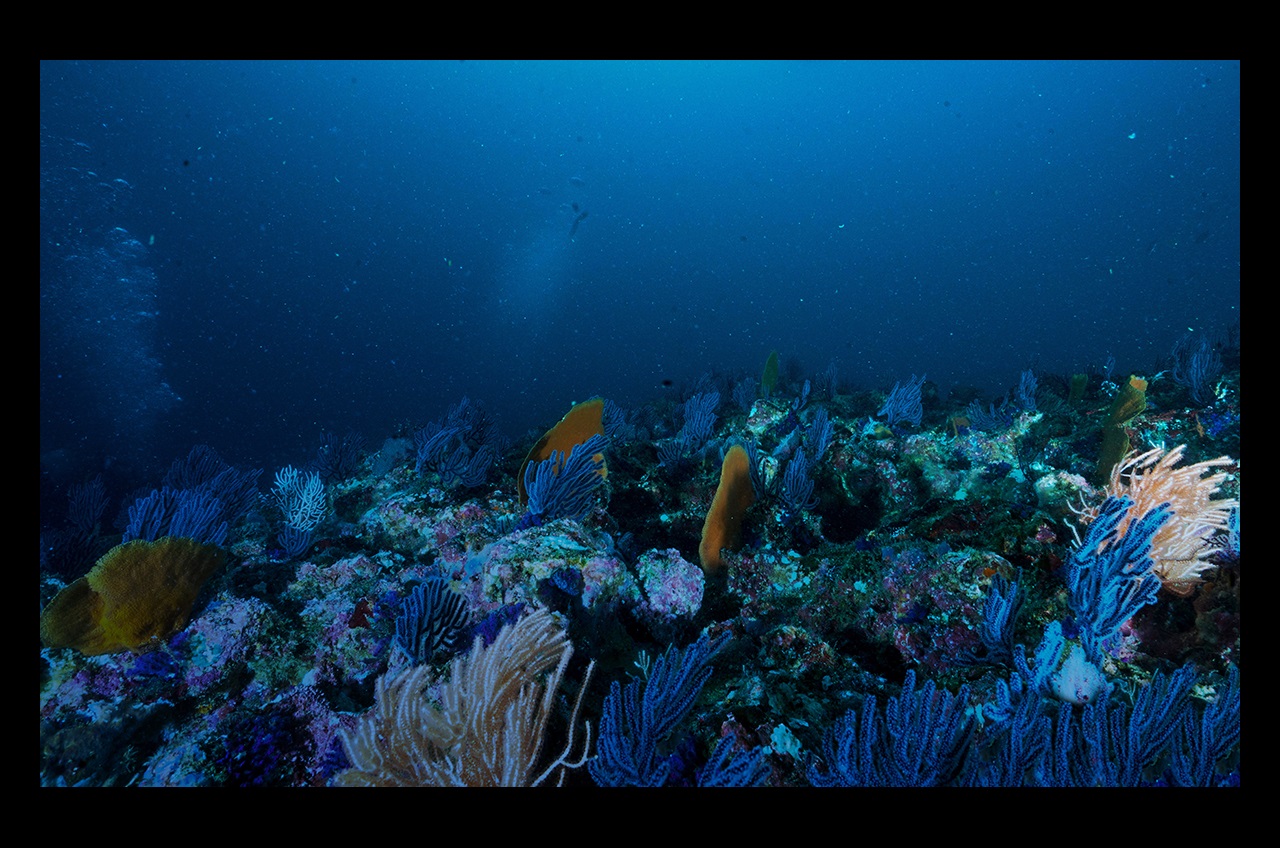 Ocean Sciences Early Career Award
Information on the Award
Starting in 2022, the Ocean Sciences Early Career Award is presented every year and recognizes significant contributions to the ocean sciences from honorees within 10 years of receiving their Ph.D. This award also serves to acknowledge the awardee's future promise within the ocean sciences.
The award is presented at the Ocean Sciences section luncheon during the AGU Fall Meeting.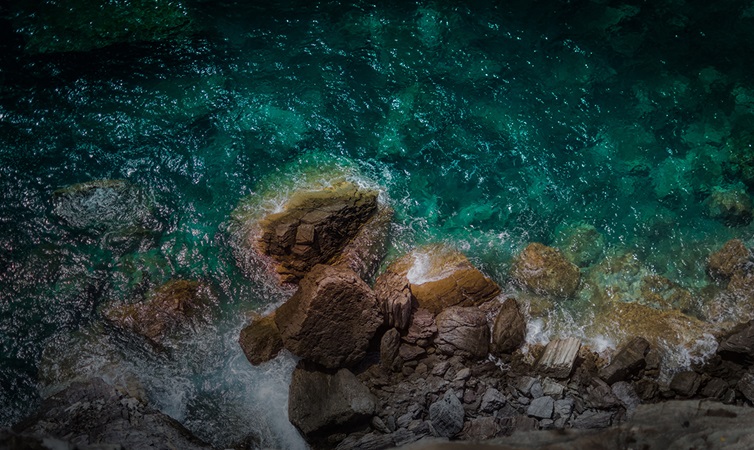 Award Benefits
AGU is proud to recognize our section honorees. Recipients of the Ocean Sciences Early Career Award will receive the following benefits with the honor:
Award certificate

Recognition in Eos

Recognition at the AGU Fall Meeting during the award presentation year

Complimentary meeting registration the year the award is presented

Complimentary ticket to the Ocean Sciences section luncheon at the AGU Fall Meeting that occurs during the award presentation year
Nominee Eligibility
The nominee is required to be an active AGU member.
The nominee must be primarily or secondarily affiliated with the Ocean Sciences section.
The nominee must be within 10 years of receiving their Ph.D. or the highest equivalent terminal degree.
The following individuals are not eligible to be candidates for the award during their terms of service:

AGU President;
AGU President-elect;
Council Leadership Team members;
Honors and Recognition Committee members;
Ocean Sciences section leadership;
Ocean Sciences Early Career Award Committee members; and
All full-time AGU staff.
Nominator Eligibility
Nominators are not required to hold an active AGU membership.
The following individuals are not eligible to be nominators for the award during their terms of service:

AGU President;
AGU President-elect;
Council Leadership Team members;
Honors and Recognition Committee members;
Ocean Sciences section leadership;
Ocean Sciences Early Career Award Committee members; and
All full-time AGU staff.
Supporter Eligibility
Individuals who write letters of support for the nominee are not required to be active AGU members.
The following individuals are not eligible to be supporters for the award during their terms of service:

AGU President;
AGU President-elect;
Council Leadership Team members;
Honors and Recognition Committee members;
Ocean Sciences section leadership;
Ocean Sciences Early Career Award Committee members; and
All full-time AGU staff.
Relationships to a Nominee
The following relationships need to be identified and communicated to the award committee but will not disqualify individuals from participating in the nomination or committee review process. These apply to committee members, nominators, and supporters:
Current dean, departmental chair, supervisor, supervisee, laboratory director, an individual with whom one has a current business or financial relationship (e.g., business partner, employer, employee);
Research collaborator or co-author within the last three years; and/or
An individual working at the same institution or having accepted a position at the same institution.
Individuals with the following relationships are disqualified from participating in the award nomination process as a nominator or supporter:
Family member, spouse, or partner.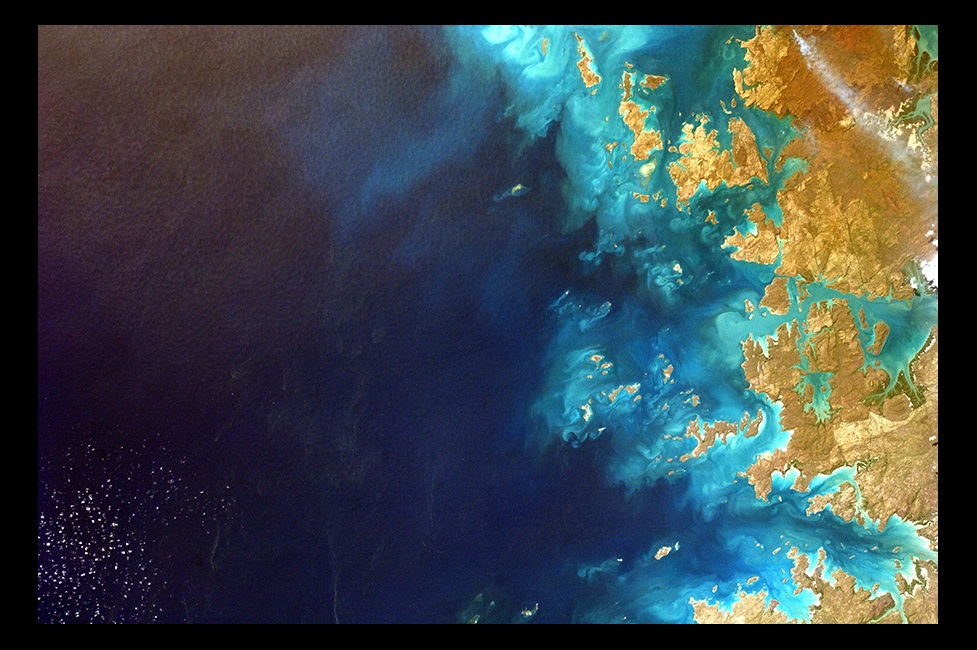 Nomination Package
A nomination letter that states how the nominee meets the selection criteria. It should include a one-sentence citation and details about significant early career contributions to the ocean sciences. Nominator's signature, name, title, institution, and contact information are required and letterhead is preferred.
A curriculum vitae for the nominee.
A selected bibliography stating the total number, the types of publications and the number published by AGU.
One additional letter of support. Supporter's signature, name, title, institution, and contact information are required and letterhead is preferred. We encourage letters from individuals not currently or recently associated with the candidate's institution of graduate education or employment.
Recipients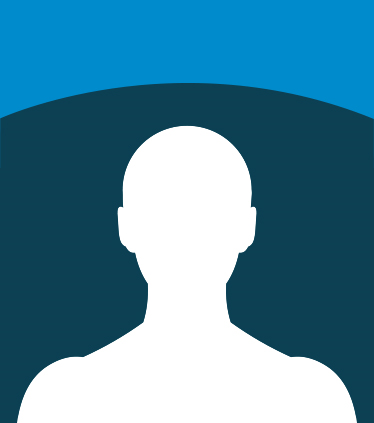 Citation
As the recipient of the 2022 Ocean Sciences Early Career Award, Samantha Stevenson is recognized for her uniquely diverse and substantive contributions to climate and ocean science. Working at the frontiers of several fast growing and highly interdisciplinary subfields of climate science, Sam has honed a tool kit that combines well-established methods and approaches with those that she has evolved through her research. Much of her work has focused on tropical climate variability, specifically the El Niño–Southern Oscillation (ENSO), dating her to the earliest papers highlighting the challenges of detecting anthropogenic shifts in ENSO properties. Long an advocate of leveraging paleoclimate data and approaches in climate research, Sam's research accomplishments amount to a master class in the creative and strategic application of paleoclimate assets to the most challenging questions in climate science. Indeed, Sam is a shining example of a certain breed of scientist: one who dreams big, and then chips away at a problem from multiple angles until measurable progress is achieved. She is equally fluent in the more technical aspects of model development, advanced statistical techniques, and paleoclimate data interpretation. Perhaps not surprisingly, her papers are uniquely well rounded presentations of her findings, packaged with a clarity and comprehensiveness that make them relevant to the vast majority of the climate community, from oceanographers to Earth system modelers to paleoclimatologists. Working on regional to global scales, and from seasonal to millennial timescales, Sam has displayed remarkable versatility in her ability to deliver new insights about tropical climate and its role in the global climate system. She has been, and continues to be, a treasured member of several large teams of interdisciplinary researchers, and her early successes in mentoring the next generation of scientists are already apparent. Intellectually fearless, Sam is asking all the right questions and is succeeding where many a scientist has failed. Through the rigor and breadth of her vast research activities and accomplishments, she has already left an indelible mark on her chosen subfield. By contributing fundamental advances to our understanding of tropical climate dynamics, Sam has delivered unique and lasting benefits to society. —Kim Cobb, Institute at Brown for Environment and Society, and Department of Earth, Environmental, and Planetary Sciences, Brown University, Providence, R.I.
Response
Thank you, Kim, for the citation, and thanks as well to my letter writers and to the AGU Ocean Sciences section. I am extremely excited to receive this award and to follow in the footsteps of the previous award recipients. The most exciting questions to me have always been those relating to the future of ocean and climate variability, in a world that continues to experience significant human-induced warming. To address these issues requires understanding not only the physics of ocean processes, but also their coupled interactions with the atmosphere, the limitations of the modeling techniques we use to represent ocean and climate variations, and the constraints associated with using limited observational and paleoclimate records to validate simulated climate variations. Because I always saw each of those aspects of the problem as equally valuable, I was never able to choose just one to focus on: I have been very fortunate to have had advisers and close collaborators who supported my sometimes initially scattered ideas and helped me focus them into what has now become a cohesive research program. I will always be grateful to my Ph.D. adviser, Baylor Fox-Kemper, for his unfailing support and excellent advice about both research and life in academia; my postdoctoral adviser, Brian Powell, for taking a chance on my harebrained research schemes; and all my wonderful colleagues, including Bette Otto-Bliesner, John Fasullo, Kim Cobb, Manu Di Lorenzo, Matt Newman, Antonietta Capotondi, Julie Cole, and many others who have provided their insightful feedback and support over the years. I got into oceanography because I wanted the chance to learn more about how our planet works, while creating knowledge that would benefit humanity in the face of climate change. I've been lucky enough to get to do this while working with incredible colleagues, and I'm looking forward to continuing to answer fundamental science questions to inform our preparations for climate change impacts over the coming years. —Samantha Stevenson, University of California, Santa Barbara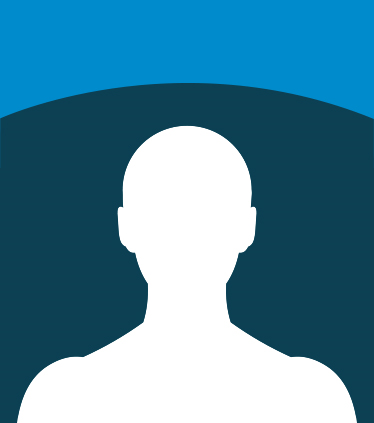 Nicole S. Lovenduski received the 2019 Ocean Sciences Early Career Award at AGU's Fall Meeting 2019, held 9–13 December in San Francisco, Calif. The award recognizes "significant contributions to" and "future promise within the ocean sciences."
Citation
Prof. Nicole ("Nikki") Lovenduski is an ideal recipient of the AGU Ocean Sciences Early Career Award. She is a bright, motivated, talented scientist with an extraordinarily good sense of what is important and where she wants to go. She is an original thinker and exhibits endless enthusiasm for her research. In addition to her outstanding record of scholarship, she is a great teacher and a wonderful mentor to her students. In her still-young career, she has collected already several distinctions, including the National Science Foundation's Faculty Early Career Development (CAREER) Award and a Kavli Frontiers of Science Fellow from the National Academy of Sciences.
Nikki's research interest concerns the global carbon cycle and its relationship with climate. Her primary focus has been the Southern Ocean, which is one of the most crucial regions when it comes to understanding the role of the ocean in the global carbon cycle. I am extremely impressed by her contributions to the field so far, not only because she tackles problems of great importance but also by the clever and novel ways she approaches them. Excellent examples of this include the use of the large ensemble simulations of the National Center for Atmospheric Research (NCAR) climate model to assess the role of forced versus unforced variability and the predictability of the ocean carbon sink. In addition, Nikki has an exceptional talent for explaining her work clearly and with great insight. Thus, it comes as no surprise that many of her contributions have turned into milestones in our field. It is thus an honor to cite her "for her innovative and highly insightful contributions to the understanding of the nature and variations of the Southern Ocean carbon sink."

—Nicolas Gruber, ETH Zürich, Zürich, Switzerland
Response
Thank you, Niki, for the citation, and thanks also to Matt England for his letter of support. I am excited to have been selected for this honor and extremely humbled to join the other recipients of this award.
Ocean science is nothing if not collaborative, and I am grateful to the many colleagues who have contributed to shaping my research path: my research advisers Niki Gruber and Taka Ito, my frequent collaborators at NCAR and NOAA, and the supportive faculty in my department and institute at the University of Colorado Boulder. My graduate students and postdoctoral researchers played a critical role in expanding my research interests and forcing me to think about problems I hadn't considered before: Natalie Freeman, Chris Conrad, Dave Munro, Kristen Krumhardt, Riley Brady, Cheryl Harrison, Geneviève Elsworth, and Holly Olivarez.

Finally, I am grateful to have a family who shares in my successes and failures and keeps me going in the right direction. My young daughters tell me that when they grow up, they want to "study the ocean, like Mommy." And this continues to inspire me every day.

The ocean is the great unknown in the Earth system, and I suspect that many of us oceanographers are drawn to its mystery and surprises. It's this curiosity that maintains our perseverance for collecting observations in sometimes difficult conditions, tuning the model for months on end to have a reasonable integration, or continually restarting our computers when MATLAB crashes while postprocessing satellite data. This perseverance is critical to driving our science forward, and I am proud to be part of this community of pioneers.

Thank you.

—Nicole S. Lovenduski, University of Colorado Boulder
Kristopher B. Karnauskas will receive the 2017 Ocean Sciences Early Career Award at the 2017 American Geophysical Union Fall Meeting, to be held 11–15 December in New Orleans, La. The award recognizes "significant contributions to and promise in the ocean sciences."
Citation
AGU has recognized Prof. Kristopher B. Karnauskas with the 2017 Ocean Sciences Early Career Award "for important contributions to better understanding the tropical oceans and atmosphere." Kris is a member of the Department of Atmospheric and Oceanic Sciences, the Cooperative Institute for Research in Environmental Sciences, and the School of Public Health at the University of Colorado. Kris also serves as editor of the Journal of Geophysical Research: Oceans and is on the Scientific Steering Committee of the U.S. CLIVAR Program.
Kris's interdisciplinary research bridges oceanography and atmospheric science as well as marine ecosystems and human health. His most significant work is on the equatorial Pacific Ocean, which has influenced physical oceanography, climate modeling, and conservation policy. Building on ideas going back to his Ph.D. thesis, Kris and his colleagues recently shed new light on the unique and complex relationship between equatorial dynamics, island ecosystems, and the broader coupled climate system. This work shows that climatic changes over the past 35 years have expanded the upwelling near the Galápagos, helping endangered penguins double their population, and that the geologic development of a key part of the Galápagos archipelago about 1.6 million years ago profoundly altered the equatorial circulation, yielding nutrients prompting the famous biodiversity of the islands.

Looking upward, Kris found that 73% of small island nations, supporting a population of 18 million people, are likely to experience significant drying as the climate warms. Kris and a former postdoc devised a new tool for predicting seasonal hurricane activity with remarkable hindcast performance and a successful first real-time forecast in 2016.

Kris loves teaching undergraduates and leading his research group. He mentors postdoctoral and graduate students, as well as undergraduate and even local high school students. His lab frequently hosts underrepresented students through National Center for Atmospheric Research and University of Colorado summer programs.

—Brian Toon, University of Colorado Boulder
Response
Thank you, Brian, for the generous citation. I am humbled to receive the Ocean Sciences Early Career Award. I have far too many mentors and colleagues to thank. Tony Busalacchi, Raghu Murtugudde, Sumant Nigam, Richard Seager, Alexey Kaplan, Mark Cane, Yochanan Kushnir, Jon Martin, Steve Ackerman, Tim Schmit, Jeff Donnelly, Anne Cohen, Peter Brewer, and Cora Randall have all helped me immeasurably during my early career. In addition, the studies mentioned above would not have been possible without contributions by Chris Brown, Stephanie Jenouvrier, Eric Mittelstaedt, Kevin Anchukaitis, and Laifang Li.
We Earth scientists are working in a different political and social climate today than any I have known professionally. Resting somewhere between the incoming generation of climate scientists and the established, not to mention standing in front of crowds of undergraduates who dream boldly, I see concern on people's faces every day. So let me offer some levity.

Attending a recent Fall Meeting, exhausted and bleary-eyed from endless poster discussions, I was headed toward the exit. Over my shoulder, I caught a familiar face. Easily one of the most famous oceanographers alive—past AGU president, chief architect of the TAO array, fellow and chair of just about everything at some point—Mike McPhaden was not checking his email or rubbing elbows with other people in sport coats. Sitting at a table amid the chaos, he was just taking a moment to himself to enjoy the beguilement of a colorful plot of real, live data from out in the ocean. I thought to myself, now that's what I want when I'm, ahem, not early career anymore. I dream to still get just as excited and puzzled by the ocean and its role in climate as today. Let us always remember why we decided to become Earth scientists. It's really fun.

—Kristopher B. Karnauskas, University of Colorado Boulder
Angelicque White will receive the 2015 Ocean Sciences Early Career Award at the 2015 American Geophysical Union Fall Meeting, to be held 14–18 December in San Francisco, Calif. The award recognizes "significant contributions to and promise in the ocean sciences."
Citation
For her contribution to the mechanistic understanding of exchanges of elements between microbial communities and surrounding seawater, it is my great pleasure to announce that Dr. Angelicque "Angel" White is the recipient of the 2015 American Geophysical Union Ocean Sciences Early Career Award. Angel's research focuses on the natural exchanges of elements between marine microbial communities and their environment. Highlights of her work include key advances on (1) how marine phosphorus dynamics modulates oceanic nitrogen fixation, a key source of new nitrogen in the tropics and subtropics, (2) the possible positive feedback mechanisms between mid–water column anoxia and surface nitrogen fixation, (3) mechanisms driving summer phytoplankton blooms in the subtropical North Pacific, and (4) new pathways of methane production in the surface ocean that may explain the decades-old mystery of surface water methane supersaturation. Angel's insight and ability to creatively link a variety of disparate approaches have resulted in numerous high-impact publications that will be cited for years to come. Angel is also known for her superb communication skills and ability to work with others. She has initiated collaborations and contributed to projects with scientists from a number of institutes and raised several million dollars in grant funds from sources including the Alfred P. Sloan Research Fellowship, NASA, the National Science Foundation, and the Simons Foundation. In addition to being a seagoing research scientist, Angel also finds time to contribute to substantial outreach and education while also participating in numerous services to the oceanographic community. This is well beyond the call of duty for a young soft-money scientist at this career stage. Given her current trajectory in the field, I am excited to see where Angel's research will lead next. I know it will continue to be exceptional.
—Claudia Benitez-Nelson, University of South Carolina, Columbia
Response
I would like to first thank Mark Abbott, Scott Doney, Fred Prahl, and Claudia Benitez-Nelson for the nomination as well as Adina Paytan and the Ocean Sciences section for selecting me. I also thank my colleagues in the College of Earth, Ocean and Atmospheric Sciences at Oregon State University for fostering a supportive and collaborative research environment. Oceanography is a team sport. The research highlights cited above are not solely my own. They are all the result of strong collaborations and interdisciplinary science. And so, in receiving this award, I have to primarily acknowledge my colleagues for broadening my research, sharing their knowledge and skills, and expanding my intellectual horizons. Together, we have the privilege to study the oceans, to learn how they function, to outline the biological and physical structures, and to document change. The task is grand, formidable even. We dunk bottles into the ocean, we send little drones into the seas, we tether moorings and launch drifters, we scan the surface with satellites, yet in the end we see so very little of this immense, moving, alive, and fluid ocean. Oceanography is a bold science. I can't imagine a more fulfilling career for myself. While it is an honor to have my work recognized by my peers, it is an honor that I share with my collaborators, students, and technicians.
—Angelicque White, Oregon State University, Corvallis
Andrew Thompson received the 2013 Ocean Sciences Early Career Award at the 2013 AGU Fall Meeting, held 9–13 December in San Francisco, Calif. The award recognizes "significant contributions to and promise in the ocean sciences."
Response
I would like to thank my nominator, Jess Adkins, as well as my supporters for their contributions to my nomination and the AGU Ocean Sciences section for its selection. It is an honor to join the past recipients of this award.
I have had the privilege to interact with and learn from a number of talented scientists. The two who deserve the most recognition are Bill Young and Karen Heywood. Bill's responses to my "quick, 2-minute questions" never lasted less than 2 hours and always required at least one complete covering of the blackboard. I do not remember a time when I left (or staggered from) his office without some new and typically profound idea to consider. It is the mentoring relationship that I strive to emulate with my own students. Karen was brave to hire me when I threw my hat into the observational ring and continues to be supportive of my group's work. Karen, with her love of a good gadget, is responsible for getting me hooked on ocean gliders, and I am thrilled that it has resulted in us continuing to collaborate on exciting science together.

Based on these influences, it is perhaps not surprising that my research interests have veered toward the intersection of dynamical questions about rotating, stratified, turbulent fluids and the interpretation of these dynamics from hard-earned but ultimately imperfect sets of observations. Pursuing these interests has given me the opportunity to work at a number of diverse institutions, and I especially acknowledge the support of the UK's Natural Environment Research Council, which provided a great deal of independence shortly after my Ph.D. Along the way I have benefited from conversations with too many people to mention here, although George Veronis, Peter Haynes, Alberto Naveira Garabato, Raf Ferrari, and Jess Adkins have been particularly helpful. Most importantly, this journey would not have been nearly as fun or productive without my family sharing the experience and propping me up along the way.

The combination of autonomous vehicles and satellite products is changing how observations interface with ocean circulation models. Making the best use of these resources will be a challenge for our generation. I look forward to tackling this topic through the always stimulating and often humbling experience of advising students and postdocs. It makes my appreciation of those who have supported me all the stronger.

—ANDREW THOMPSON, California Institute of Technology, Pasadena
Baylor Fox-Kemper and Josh K. Willis each received the 2011 Ocean Sciences Early Career Award at the 2011 AGU Fall Meeting, held 5–9 December in San Francisco, Calif. The award recognizes "significant contributions to and promise in the ocean sciences."
Citation
I am pleased to introduce Baylor Fox-Kemper as a recipient of the Ocean Sciences Early Career Award, in recognition of his fundamental contributions to understanding oceanic general circulation, the dynamical nature of the eddy-filled oceanic mixed layer, and their connection to climate modeling.
It is always a pleasure to see a new star shine in the field of science, and it is a special pleasure when that emerging source of light is committed to fundamental research and its application to socially important issues and is articulate in communicating the work to others. Baylor is that new star in the field of oceanography and its intersection with the important problem of climate dynamics.

His research work is characterized by its broad scope and its depth and sophistication of approach and by the clarity of his thinking. His doctoral thesis was an investigation of the very fundamental problem of the mechanism that bounded the response of a weakly dissipative ocean circulation to persistent wind forcing, and it yielded a clear and innovative discussion of the basic nature of the wind-driven ocean circulation. He next moved, with colleagues at the Massachusetts Institute of Technology (MIT), to unravel the complex character of the response of the oceanic mixed layer to eddy structures within the layer that lead to its re­stratification. Again, with colleagues, he has further developed models that describe the complex interactions between the dynamics on the gyre or planetary scales and the eddying dynamics near major ocean currents that are shaped by, and themselves strongly affect, the largest-scale motions.

He has been recognized as a star from the first, with awards for his presentation at the 2003 Conference on Atmospheric and Ocean Fluid Dynamics. On a personal note, I was deeply impressed by Baylor from the first when he asked me to be his Ph.D. advisor. It was, for me, a very stimulating and embarrassingly easy job. Baylor was one of those rare students for whom the advisor's principal challenge is to gracefully get out of the way and not be trampled in the student's rapid intellectual progress to the degree. It will be terrific fun to see what the future holds for Baylor and for our field as a consequence of his continuing contributions.

—Joseph Pedlosky, Woods Hole Oceanographic Institution, Woods Hole, Mass.
Response
Thank you, Joe. Thanks also to my letter writers for their submissions and to AGU and the Ocean Sciences section for this honor. I am proud and overwhelmed to join the other recipients of this award.
Research is filled with fun—not the "fun" of debugging code—but the fun of sharing and finding new ideas with colleagues. I've been lucky to have had lots of fun with colleagues and with my students. Fun gets me up in the morning and keeps me up late debugging code.

I disagree that Joe advised me by getting "out of my way." I remember many insightful discussions that improved our work together and the way I think now. Joe and my other frequent collaborators—Raf Ferrari, Gokhan Danabasoglu, Keith Julien, Bill Large, and Markus Jochum—deserve a large share of the credit for this award. Other scientists gave me tips at crucial moments: Jim Mc­Williams, Paola Rizzoli, Peter Molnar, Carl Wunsch, Walter Munk, and many others. The unfailing support of my family is the foundation upon which all of my work is built.

I have been trying to figure out what message the Ocean Sciences section is sending. Despite claims made in proposals, I am unsure what makes for a good research problem. We all like elegance, generality, clean setups, trusty code, and clear hypotheses with big implications. However, these vagaries don't add up to an algorithm for generating good topics; they only recognize them. Improving parameterizations is a good, and often overlooked, problem by many of these criteria. A good parameterization is perhaps the most elegant and concise description of what we know about a process, and based on this award apparently others agree. I hope this award inspires others to join in the fun of developing parameterizations.

—Baylor Fox-Kemper, Cooperative Institute for Research in Environmental Sciences, University of Colorado, Boulder
Baylor Fox-Kemper and Josh K. Willis each received the 2011 Ocean Sciences Early Career Award at the 2011 AGU Fall Meeting, held 5–9 December in San Francisco, Calif. The award recognizes "significant contributions to and promise in the ocean sciences."
Citation
As a young scientist, Josh Willis has shown exceptional ability to recognize problems that are within the reach of expanding observational capabilities and then to fully exploit these opportunities. He has made major contributions to understanding sea surface height variability in relation to its subsurface causes and thereby to addressing important issues in ocean circulation and climate. Josh's early career spans revolutionary transitions in global ocean observations from the era of expendable bathythermographs (XBTs) to that of Argo floats, and his work eloquently articulates the value and potential of today's integrated satellite and in situ ocean observing system.
As a community leader, Josh is now charting the future of satellite altimetric missions, ensuring that the high-quality time series of sea surface height will be sustained for many more years. He has assumed the large and serious responsibility of continuity in a data set that is internationally acclaimed as a major resource in oceanography for the past 20 years.

The excellence of Josh Willis's scientific achievements together with his demonstrated leadership make him highly deserving of the AGU Ocean Sciences Early Career Award.

—Dean Roemmich, Scripps Institution of Oceanography, La Jolla, Calif.
Response
What an exciting time to be an oceanographer. As humankind conducts an uncontrolled experiment with the Earth's climate, the oceans are at the epicenter of unprecedented change. How will they react? How will those changes affect us? Although the answers are sometimes alarming, I think we have an obligation to pioneer this new frontier of discovery—to pry open the mysteries of our changing ocean and tell its stories to the world. Indeed, I think the world is waiting to hear them.
I owe a great deal to my many mentors along the way. My Ph.D. thesis advisor, Dean Roemmich, has always been an inspiration to me. Dean has always been masterful at posing intriguing questions and providing insightful guidance as I have run wild in the wilderness of the global ocean observing systems and their revolutionary transitions. He has also encouraged me when I've needed it, which is at least as important as all the rest. Since moving to the Jet Propulsion Laboratory, I've had the pleasure of working with Lee Fu, Ichiro Fukumori, and Bill Patzert, who have also been instrumental to my career, all in very different ways. To all of these and many others, I say thanks. Were it not for you, life would definitely not be this exciting.

—Josh K. Willis, Jet Propulsion Laboratory, Pasadena, Calif.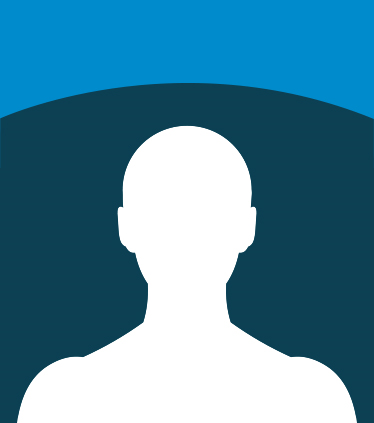 Kelly Benoít-Bird received the 2008 Ocean Sciences Early Career Award at the 2008 AGU Fall Meeting Honors Ceremony, held 17 December in San Francisco, Calif. The award recognizes significant contributions to and promise in the ocean sciences. Benoít-Bird's response to receiving the award follows.
Response
Thank you to the colleagues who supported my nomination and the Ocean Sciences section for selecting me for this year's Early Career Award. I am so privileged to spend my days (and often nights) doing a job I love. One of the things I enjoy most about being in the interdisciplinary field of oceanography is working as part of a group of scientists whose strengths complement each other, bringing about ideas and results that would not have been possible without teamwork. I am lucky to collaborate with wonderful people who both challenge and inspire me. Special thanks to Whitlow Au, Van Holliday, Oscar Schofield, Margaret McManus, Tim Cowles, Mark Moline, William Gilly, Mark Benfield, Scott Heppell, and Ron Kastelein and each of their research groups. I would like to thank all of my colleagues in the College of Oceanic and Atmos-pheric Sciences at Oregon State University who continue every day to foster the culture of collaboration that is a tradition at OSU. Upon arriving in Corvallis 4 years ago, I had been in my new office for less than 2 hours when I was approached by a senior colleague who wanted to get me excited about an idea for a collaborative proposal. That doesn't happen everywhere, and it is truly a gift. I also need to thank the collaborators who work with me most closely—my students—and in whose achievements I find the greatest satisfaction. A special thank-you to my husband and research technician, Chad Waluk, who makes 3 months per year of at-sea research possible and who fills those months, and the ones in between, with laughter. Finally, there could be no greater honor than to have my work recognized by all of you, my peers and my role models in ocean sciences.
—Kelly Benoít-Bird, Oregon State University, Corvallis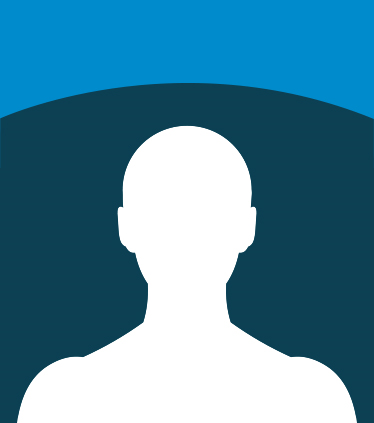 Claudia Benitez-Nelson received the AGU Ocean Sciences Early Career Award at the 2006 AGU Fall Meeting in San Francisco, Calif., in recognition of significant contributions to and promise in the ocean sciences.
Citation
It gives me great pleasure to introduce the AGU Ocean Sciences Early Career Award winner, Claudia Benitez-Nelson. Claudia grew up in Seattle and entered the University of Washington as a chemistry major at the age of 13. It was at UW that Claudia was introduced to oceanography, and by the time she finished, she had B.S. degrees in both physical chemistry and chemical oceanography. At UW, Claudia was a member of the women's soccer team, an interest she still pursues with great passion. Claudia went on to get a Ph.D. in 1999 from the Massachusetts Institute of Technology/Woods Hole Oceanographic Institution Joint Program where she studied phosphorus cycling under the tutelage of Ken Buesseler. Following a postdoc at the University of Hawaii, Claudia was hired as an assistant professor at University of South Carolina in 2002 and was promoted to associate professor with tenure in 2006.
Those of you who are sports enthusiasts should be familiar with the term 'franchise player.' This is the one individual that a team wants to protect and keep at all costs. As the director of our Marine Science Program, I consider Claudia to be our 'franchise faculty member.' Claudia teaches with a great deal of passion, and despite being a very demanding teacher, the students give her rave reviews. This past year Claudia won the Mungo Undergraduate Teaching Award, USC's most prestigious teaching award. For her efforts outside the classroom Claudia received the 2005 Faculty of the Year Award from the National Society of Collegiate Scholars.

Claudia gives an inordinate amount of her time to both professional and community activities. On a local level, Claudia has established a program called ScienceQuest. This started out as an after-school activity at a local middle school and has grown into an NSF-funded project with science clubs at several parks in Columbia. On the national level, Claudia serves on the ORION Science and Technology Advisory Committee and the 2007 ASLO Meeting Organizing Committee.

Claudia's research utilizes a variety of geochemical and radiochemical tools to examine the biogeochemical cycling of phosphorus in the ocean. Her research has been instrumental in demonstrating that the incorporation of particulate phosphorus in biologically produced material is the primary mechanism for the removal of phosphorus from the upper ocean. Her work has shown that the remineralization of particulate phosphorus occurs rapidly and is an important process for the regeneration of both inorganic and organic phosphorus compounds to the dissolved phase. Recently, Claudia has begun using both solid and liquid state 31P NMR to elucidate the chemical composition of particulate P.

Although Claudia's accomplishments to date are exceptional, I have no doubt that the best is yet to come. She is quickly becoming one of the leaders in the field of chemical oceanography and serves as a mentor and role model for aspiring young scientists. Claudia Benitez-Nelson is most deserving of the 2006 Ocean Sciences Early Career Award.

—Robert Thunell, University of South Carolina, Columbia.
Response
Thank you, Bob, for those generous words. I would also like to thank Billy Moore, Ken Buesseler, Adina Paytan, Michael Rutgers van der Loeff, Peggy Delaney, and Dave Karl for writing letters of support. It is such an honor to be recognized by the Ocean Sciences section of AGU.
I have had the good fortune to work with excellent scientists. The common bond they share is their dedication to research and education. My first exposure to 'real' oceanography occurred on a cruise with Jim Murray and Al Devol at the University of Washington. They showed me how to work hard while having fun. While I was a first-year graduate student at WHOI, my advisor, Ken Buesseler, sent me half way around the world to participate in an Arabian Sea JGOFS cruise. The trust Ken had in me to accomplish the job set the foundation for a fantastic advisor-student relationship that exists to this day. Ken taught me how to be an outstanding scientist and the importance of surrounding oneself with excellence. I would not be here if weren't for the expertise of his research group, Café Thorium. After 5 years in New England, I jumped at the opportunity to work with Dave Karl at the University of Hawaii. He taught me the importance of long-term data sets and how to glean complex interactions in marine systems by viewing them as a whole. When it came time for me to find a permanent position, my mom gave me an important piece of advice: Go to the place that wants you the most. I found that at the University of South Carolina, an environment that has been supportive and encouraging and provided me with many opportunities for following my true passion of interdisciplinary research. Billy Moore and Bob Thunell have been incredible mentors and have made my time at USC so productive.

I love my work and have the best job in the world. Whether it's having a graduate student propose a new research avenue, seeing a struggling undergraduate finally understand the material, or just waiting on deck for a glimpse of that elusive green flash—it's all a joy. In fact if it weren't for my husband, Bryan, and two wonderful children, Julia and Noah, I'd lose myself completely in my work.

To say I lean heavily on all those mentioned above and many others for support would be an understatement. Every day I strive to develop similar relationships with the students in my lab. As this is called an Early Career Award and based on the subsequent performance of previous winners, I think it's safe to say that I'm expected to keep up the good work. Fortunately, I am surrounded by excellent colleagues, students, and an amazing technician, Renee Styles. All of whom make it easy to carry on and pass the excitement and knowledge onto others.

—Claudia Benitez-Nelson, University of South Carolina, Columbia.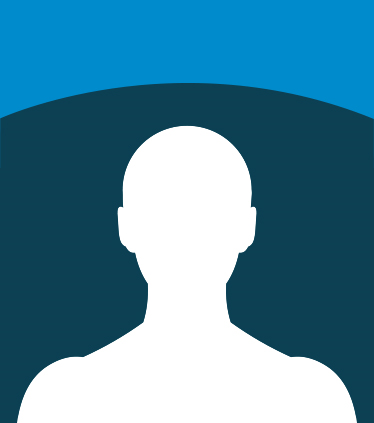 Andreas Schmittner received the Ocean Sciences Early Career Award at the 2006 AGU Fall Meeting in San Francisco, Calif., in recognition of significant contributions to and promise in the ocean sciences.
Citation
I am pleased to introduce Andreas Schmittner as a recipient of the Ocean Sciences Early Career Award, in recognition of his contributions to understanding global change through coupled modeling of the Earth system. Andreas is addressing an exceptionally broad range of topics spanning physical oceanography, atmospheric sciences, ecology, chemistry, and geology.
Andreas's degrees are in physics (undergraduate, University of Bremen, 1996; Ph.D., University of Bern, 1999). He was a postdoc and a lecturer at University of Victoria, a researcher at the Max Planck Institute in Jena, and at the University of Kiel before moving to Oregon State University. In spite of many moves, he wrote 27 papers in the short time since his Ph.D. His papers are widely cited and appear prominently in the IPCC fourth assessment.

Andreas has advanced understanding of the transient response of thermohaline circulation to greenhouse warming in models of intermediate complexity by incorporating the hydrologic cycle, implementing seasonal cycles, and improving treatments of ocean mixing, energy and moisture transport, and the cryosphere. These model improvements also led to studies of multiple climate equilibria, moisture transports associated with short-term climate variability, and mechanisms of glacial and millennial-scale climate change. More recently, Andreas has modeled oceanic nutrients, biology, gases, and isotope tracers for simulation of the carbon cycle. With these improvements he is addressing long-term ecological impacts of climate change, for example, by demonstrating surprisingly rapid biological changes of the North Pacific in response to freshwater anomalies in the North Atlantic, and global responses to the rise of tectonic gateways in the geologic past.

Andreas's work integrates paleoceanographic and paleoclimatic data to help understand processes that are not well expressed in modern property distributions or historical changes. His work helps to constrain projections of future changes, which are of obvious and urgent concern to humanity. His modeling approach brings to mind Einstein's dictum that we must seek theories that are as simple as possible, but no simpler. Andreas seems to find just the right niche between simplicity and complexity that yields useful answers.

A current project for Andreas is an AGU monograph on thermohaline circulation, which will document the current state of the art and set the stage for the new advances. Many of us are watching in anticipation to see what comes next. Andreas's warm and generous collaborative spirit makes him an emerging leader and a great educator. He is a most worthy recipient of the AGU Ocean Sciences Early Career Award.

—Alan C. Mix, Oregon State University, Corvallis.
Response
Thank you, Alan, for your kind introduction. I feel privileged to be part of the scientific community. Receiving recognition from this community, in particular in the form of this prestigious award, is a great honor.
I have been moving a lot in the course of my career, and I had the pleasure to see such beautiful places as the Swiss Alps and Vancouver Island and meet many extraordinary scientists. I believe that the exposure to different labs has been very important for my scientific development. It has opened my eyes to different aspects, and allowed views under multiple angles, of the highly interdisciplinary science of climate change. I am most grateful to Christof Luepkes, my supervisor during the diploma thesis at the Alfred-Wegener-Institute for Polar Research, in Bremerhaven, Germany, for introducing me to numerical modeling and for his great sense of humor; Thomas Stocker, my Ph.D. supervisor at the University of Bern, Switzerland, who gave me the opportunity to study the fascinating world of ocean circulation and abrupt climate change; Andrew Weaver, my postdoctoral supervisor at the University of Victoria, Canada, who guided me to the world of three-dimensional ocean circulation modeling; and Michael Sarnthein, at the University of Kiel, who taught me a lot about Earth's history. All of these great mentors gave me a lot of freedom to explore my own research ideas while at the same time supporting me in the most generous way and enthusiastically sharing their profound knowledge of the Earth system.

I enjoyed and learned a lot from discussions and interactions with many researchers. Thank you, Oleg Saenko, Andreas Oschlies, Katrin Meissner, Eric Galbraith, Damon Matthews, Mike Eby, Rolf Kaese, Masa Yoshimori, Tracy Ewen, Willem Sijp, Mara Weinelt, Christof Appenzeller, Martin Heiman, Sandy Harrison, Martin Werner, Karen Kohfeld, Xavier Giraud, and many others. I am particularly indebted to my new colleagues in Corvallis, for their warm welcome and for helping me get started in the United States. I now have the pleasure to work with great scholars such as Alan Mix, Peter Clark, Nick Pisias, Steve Hostetler, Ed Brook, Joe Stoner, and Pat Bartlein and to participate in the exiting new project PALEOVAR. Thank you, Peter Clark, for nominating me, and all those of you who wrote what must have been terribly exaggerated letters.

Thank you, Susanne, for your love and support. Ella, thank you for brightening every day of my life since your birth on July 14, 2006.

—Andreas Schmittner, Oregon State University, Corvallis.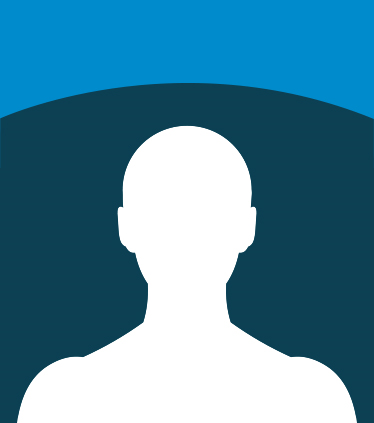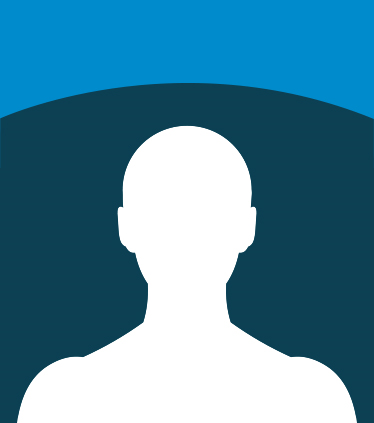 Honors Contacts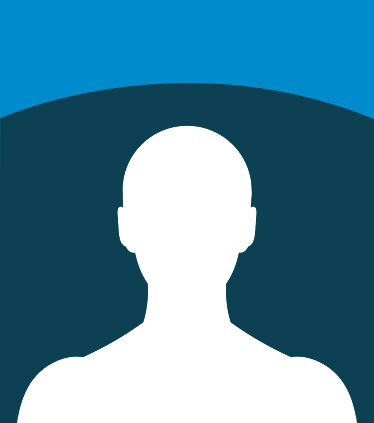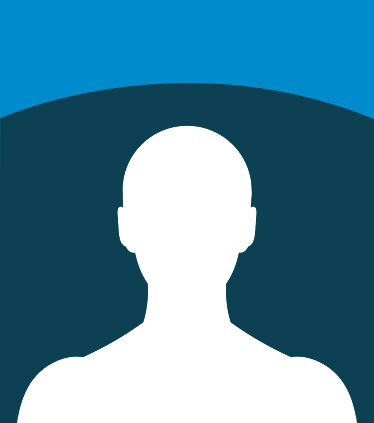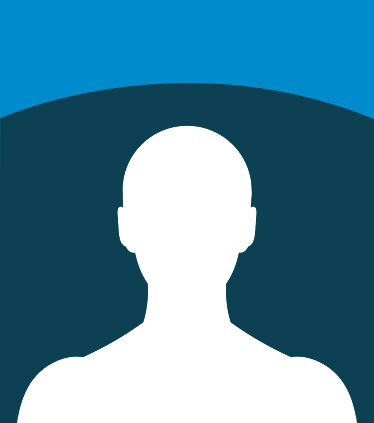 Hannah Hoffman
Program Manager, Fellows