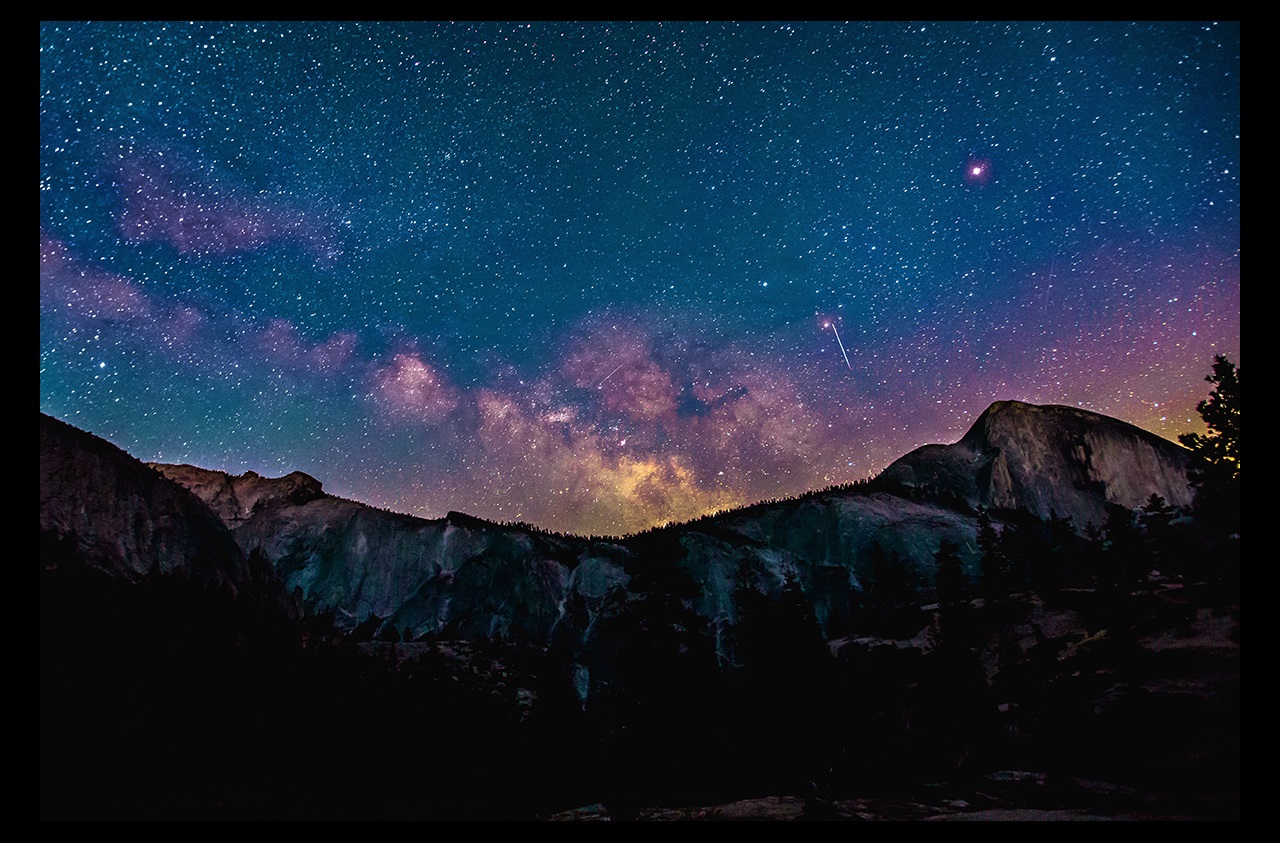 Information on the Athelstan Spilhaus Award
The Athelstan Spilhaus Award is given annually to an honoree in recognition of their enhancement of the public engagement with Earth and space sciences through devoting portions of their career conveying to the general public the excitement, significance, and beauty of Earth and space science.
Athelstan F. Spilhaus, Sr. was a geophysicist and meteorologist who made innovative contributions to science, education, and public service. As a scientist and cartoonist, Spilhaus enthusiastically communicated with non-scientists through an informative science center at the 1961 World's Fair in Seattle, as well as a long-running science cartoon featured in approximately 100 newspapers spanning the United States.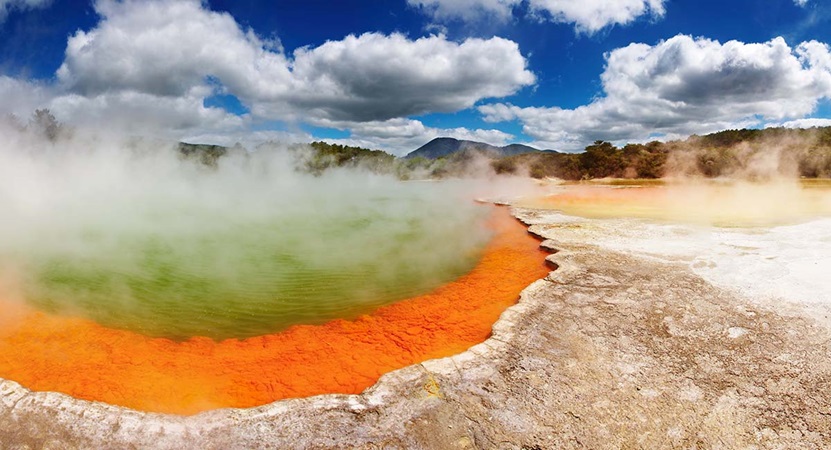 Award benefits
AGU is proud to recognize our honorees. Recipients of the Athelstan Spilhaus Award will receive an engraved award, as well as the following benefits with the honor:
Recognition at AGU's Fall Meeting during the award presentation year

Two complimentary tickets to the Honors Banquet at the AGU Fall Meeting during the award presentation year
Eligibility
To better understand eligibility for nominators, supporters and committee members, review AGU's Honors Conflict of Interest Policy.
Nominees: The nominee should be an early-career, middle-career, or senior scientist. AGU membership is not required. They should be in compliance with the Conflict of Interest Policy.
Nominators: Nominators must be active AGU members and in compliance with the Conflict of Interest Policy. Duplicate nominations for the same individual will not be accepted. However, one co-nominator is permitted (but not required) per nomination.
Supporters: Individuals who write letters of support for the nominee are not required to be active AGU members but must be in compliance with the Conflict of Interest Policy.
A nomination letter with one-sentence citation (150 characters or less). Letterhead stationery is preferred. Nominator's name, title, institution, and contact information are required.

A curriculum vitae for the nominee. Include the candidate's name, address and email, history of employment, degrees, research experience, honors, memberships, and service to the community through committee work, advisory boards, etc.

Three letters of support not including the nomination letter. Letterhead is preferred. Supporter's name, title, institution, and contact information are required.

A selected bibliography stating the total number, the types of publications and the number published by AGU (optional).

Supporting files, such as books, articles, newspaper articles, speeches, etc., that illustrate the honoree's effectiveness in communicating the geosciences to non-scientific audiences (optional).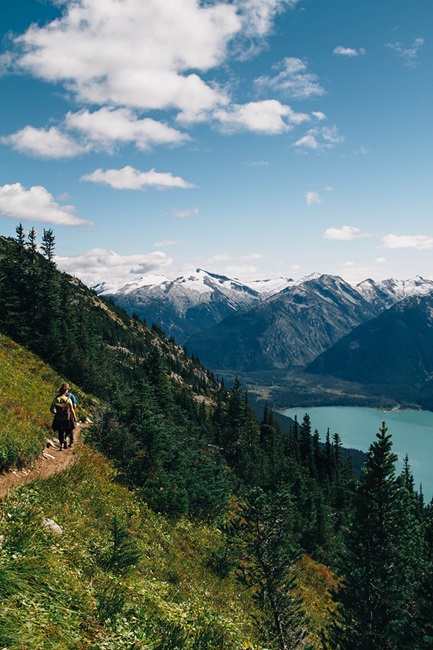 Criteria
Award recipients must have demonstrated their commitment and effectiveness in communicating science through a variety of media, including books, television appearances, lectures, and more.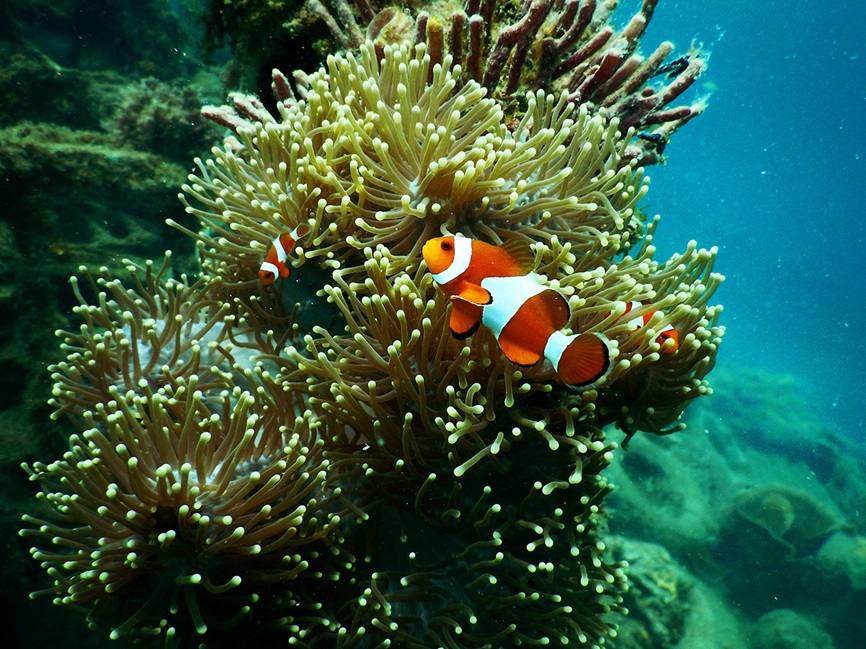 Nominations are Open!
The nomination cycle for 2023 AGU Union awards, medals, and prizes is now open until 12 April at 23:59 ET. Nominate a colleague, peer or student today.
Submit
Recipients
Sarah Johnson received the Athelstan Spilhaus Award at the 2021 AGU Fall Meeting Honors Ceremony, held 15 December 2021 in New Orleans, LA. The award honors an individual for the "enhancement of the public engagement with Earth and space sciences."
Citation
Dr. Sarah Stewart Johnson's considerable creativity, dedication and team-building skills are focused on creating and utilizing a variety of research protocols to identify even "life as we don't know it" from our terrestrial experience base. She brings the inspiration and excitement of this task to her numerous public engagement and outreach activities.
Sarah has continually been engaged in active missions and in future mission studies. Just for Mars these include the Spirit, Opportunity and Curiosity rover missions. She has served as a visiting researcher at the Jet Propulsion Laboratory, a White House fellow and policy analyst and a visiting scientist at NASA Goddard in the Planetary Environments Laboratory. Her current research from her institutional base as the Provost's Distinguished Associate Professor of Planetary Science in the Department of Biology and School of Foreign Service Science, Technology, and International Affairs Program at Georgetown University continues to advance the theoretical basis and the measurement protocols that can enable the search for agnostic biosignatures in planetary missions. Together with her students, postdoctoral fellows and many collaborators at a variety of national and international institutions she provides competent and creative leadership and inspiration that builds a strong foundation for this challenging and transformational task.
Sarah's public outreach contributions are prolific and compelling, including numerous writings for the public; invited talks (nearly 40 in the past 10 years); and podcasts, radio and television appearances that bear witness to her dedication to engaging the public. Sarah's writing for the public has appeared in the New Yorker, the New York Times, the Los Angeles Times, the Boston Globe, the Harvard Review, and the Best American Science and Nature Writing. Alongside NASA events and multiple outreach programs for students, she has given public lectures about space exploration for the Smithsonian, the Atlantic Festival, the Bell Museum, ChickTech, CogX, the How To Academy and the Library of Congress's Blumberg Dialogues. She has also appeared in popular podcasts with the Guardian, Wild Thing and the Planetary Society as well as radio interviews for the BBC and Public Radio International's Living on Earth.
Recent attention to the excitement of the search for life on Mars has been brought to the public with Sarah's captivating book The Sirens of Mars: Searching for Life on Another World, which was a New York Times Editor's Choice and was selected as one of the New York Times 100 Notable Books of 2020.
— Paul Mahaffy
NASA Goddawrd Space Flight Center
Greenbelt, Maryland
Response
Athelstan Spilhaus was a dreamer, an inventor, a futurist and an individual with an extraordinary sense of the possible. Before penning his famous techno-utopian comic strip, he flew planes so high chasing meteorological measurements that he nearly blacked out. He took all kinds of risks — like living in a cave in China and driving from South Africa to Egypt mostly off-road. Through the Sunday funnies, he found his way into the homes of scores of children. When his academic colleagues criticized him for being undignified, he asked, "Which of you has a class of five million every Sunday morning?"
Because of people like Spilhaus, the generations of scientists who followed have had far more latitude to journey outside the pages of the scientific literature. I, for one, started writing when I was a small girl. I still remember the pink diary, complete with a tiny key, that I received as a gift when I was five, around the same time I began to be fascinated by the mysteries of the natural world. I started scribbling then and have never really stopped, and I'm so glad I didn't have to leave writing behind as I began my career as a planetary scientist. There were so many compelling and profound things about my chosen field — searching for life in the universe — that would never find expression in scientific journals. I've collected such things over the years, the same way I used to collect acorns and pebbles. In many ways, publishing them has felt far more scary than publishing scientific results. But I'm so glad to be part of a community where such things are no longer seen as undignified.
I know there are scores of scientists who are just as deserving as me of recognition for conveying the excitement, significance and beauty of their work in Earth and space science: I have a dozen books on my bookcase, written this year alone, by scientists who have captured my imagination with their words, to say nothing of all the other forms of public engagement. Nevertheless, I'm touched to have an aspect of my work that means so much to me recognized as meaningful to others. Thank you to Paul for these exceptionally kind words; thank you to all my colleagues, students, friends and family members forsupporting me; and most of all, thank you to AGU for this great honor.
— Sarah Stewart Johnson
Georgetown University
Washington, D.C.
Brian May was awarded the 2019 Athelstan Spilhaus Award at the AGU Fall Meeting Honors Ceremony, held on 11 December 2019 in San Francisco, Calif. The award is given "for the enhancement of the public engagement with Earth and space sciences through devoting portions of their career conveying to the general public the excitement, significance, and beauty of Earth and space science."
Citation
Dr. May's contributions to public awareness and appreciation of the space sciences are literally unique on the planet. World famous as the lead guitarist for the rock band Queen, he also holds a Ph.D. in astrophysics, which he was awarded in 2007 by Imperial College London for his studies of the zodiacal light. Just by being a rock star who went back to complete his doctoral studies, he conveyed to the public in a way that no one else could that science is cool. Dr. May has used his celebrity as a science collaborator on NASA's New Horizons mission to Pluto and the Kuiper Belt, the European Space Agency's Rosetta comet mission, and the Japan Aerospace Exploration Agency's Hayabusa2 asteroid mission.
Dr. May was an avid promoter of New Horizons during and after its 2015 Pluto encounter. He not only participated in numerous interviews and public appearances but harnessed the power of his Twitter account, which has almost 1 million followers. His work generating and publicizing stereo images from all these missions lets the public see the worlds we have explored with new eyes.

For New Horizons' 2019 encounter with the Kuiper Belt object Ultima Thule, Dr. May raised his impact to a new and extraordinary level: He wrote and recorded a new song, "New Horizons," to celebrate the mission. Coming as it did just a couple of months after the release of the enormously successful film about Queen, Bohemian Rhapsody, May's involvement in the Ultima Thule encounter was an incredible boost to the mission's visibility. Even readers of Guitar World's website learned that Ultima Thule was giving us, in Dr. May's words, "precious clues about how our solar system was born."

The official video for "New Horizons" has been viewed 1.7 million times on YouTube, and countless more have heard the song on TV and webcasts. All have heard the world's only astrophysicist/rock star singer.

Limitless wonders in a never-ending sky
We may never, never reach them
That's why we have to try!

By using his rock star charisma to the show the world not just what we explore, but why, Brian May is truly worthy of the 2019 Athelstan Spilhaus Award.

—Andrew Chaikin, Arlington, Vt.; and John Spencer, Southwest Research Institute, Boulder, Colo.
Response
My love of astronomy began when, as a boy in the early 1950s, I begged to be allowed to stay up late to watch Sir Patrick Moore present BBC TV's Sky at Night series. Around 1970, I began my Ph.D. studies at Imperial College London but left without completing my Ph.D., for a break to pursue my hobby of rock music—a break which turned into more than 30 years performing and touring the world with my band, Queen. It was Patrick Moore who encouraged me to resume work on my Ph.D. thesis, "A Survey of Radial Velocities in the Zodiacal Dust Cloud," which I completed in in 2007.
This opened the doors for me to return to the world of astronomy and astrophysics. Soon afterward, I entered into my first collaboration in authorship, along with Sir Patrick and Dr. Chris Lintott: We wrote and published the popular science book Bang! The Complete History of the Universe.

In all my travels around the world, I have never been far away from astronomy, and recently, I have been able to contribute to several space missions through another lifelong passion, stereophotography.

In 2015 I was invited by principal investigator (PI) Alan Stern to join his NASA New Horizons team as a science team collaborator, and I worked on creating the very first stereo images of Pluto. Four years and a billion miles later, Alan invited me back to write a song to accompany New Horizons' close encounter with the Kuiper Belt object Ultima Thule. My "New Horizons" single was released on New Year's Day 2019 and premiered on NASA TV, to coincide with the flyby.

In 2015 I also worked with PI Matt Taylor on the European Space Agency's Rosetta mission, creating stereo images of comet 67P/Churyumov-Gerasimenko. This year, in collaboration with the Japan Aerospace Exploration Agency's Hayabusa2 team I created stereo images of asteroid Ryugu, the first C-type (carbonaceous) asteroid to be imaged at close quarters. Many of the stereos created from data sent back to Earth by these remote scientific space vehicles have been made with the help of my own collaborator, Claudia Manzoni, and I would like to acknowledge her and thank her for her expert and invaluable work.

I note that this award is for public appreciation and awareness of the space sciences; if, by sharing my experiences in words, 3-D images, and music with those who follow my activities, I have done something to help bring to the public the excitement of space exploration and the associated science, I am content. But receiving this award is a wonderful and unexpected bonus!

My grateful thanks to AGU.

—Brian May, Commander of the Most Excellent Order of the British Empire (CBE)
C. Alex Young received the Athelstan Spilhaus Award at the 2018 AGU Fall Meeting Honors Ceremony, held 12 December 2018 in Washington, D. C. The award honors an individual for the "enhancement of the public engagement with Earth and space sciences."
Citation
The Athelstan Spilhaus Award recognizes exceptional skill, dedication, and success in informing the public of the value, beauty, and excitement of Earth and space science research. Dr. Alex Young embodies these virtues as an outstanding communicator and a national asset to the space science community.
As an enthusiastic and effective communicator, Alex has made extraordinary contributions to enhancing the public's understanding of space science. He has contributed to half a dozen science documentaries; given hundreds of live interviews to news media for NASA; responded to journalists from local to international levels; and reached thousands of children and adults via classrooms, museums, libraries, clubs, professional societies, and science fiction events across the country. These activities led him to become the associate director for science in the NASA Goddard Space Flight Center's Heliophysics Science Division, where he developed and continues to lead a national education program for space science through the NASA Science Mission Directorate.

Alex's leadership as the program manager of NASA's 2017 total solar eclipse national education and outreach effort exemplifies his dedication and impact. He led efforts in the largest, most complex, most inclusive, and most impactful public engagement program ever executed by NASA. These successful efforts encapsulate the unique combination of vision, strategic planning, team leadership, and intense personal energy that he applies toward his ultimate goal: widespread and lasting public engagement with space science. Alex did not stop at leading the efforts; he was in the trenches as the primary spokesperson for NASA. He made more than 50 presentations leading up to the eclipse to promote NASA science activities and especially safe solar viewing. These presentations happened coast to coast, from the Library of Congress and professional society meetings to a local county library in an underserved region of Delaware. On any given day, Alex was responding to multiple journalists, interviewing with the New York Times, and creating videos with the Washington Post. He gave over 60 interviews spread over four separate live-shot events through the NASA Goddard television studio. Dr. Young also served as a subject matter expert for the NASA associate administrator for science during a NASA preeclipse press conference and a posteclipse House and Senate subcommittee hearing on the eclipse.

The eclipse program was only Alex's latest achievement among many over the past decade and more. He has more than demonstrated that he is a most deserving recipient of AGU's 2018 Athelstan Spilhaus Award.

—Holly Robin Gilbert, NASA Goddard Space Flight Center, Greenbelt, Md.
Response
It is amazing to be noted for doing one's passion, so I am deeply honored to be recognized with the Athelstan Spilhaus Award by AGU. Sharing the thrill and wonder of the universe with friends and strangers through communicating the excitement of space science is a personal joy. But even more so is knowing that I have the support and understanding of my peers, mentors, family, and friends. Whether it be a TV broadcast from the top of a mountain, under the shadow of an eclipse, or sitting with a roomful of children, sharing nature's glory and seeing the awe inspired in someone's eyes are themselves beautiful to behold. And I believe that bringing the complexity and wonder of the world and beyond to a single person and maybe even to society is a critical part of science at its best.
No one gets there on their own. Thank you to all my colleagues, who not only have helped me to learn and share my own science but also have given me the breadth of their knowledge to bring to others. Without their love and drive for science, this grand adventure would not be possible. I especially thank my teachers and mentors, in particular, Holly Gilbert, Michael Hesse, Joe Gurman, Kristen Erickson, Jim Ryan, and Dawn Meredith and my team. They have believed in me and supported me through a winding career. Thank you to my parents for their foundation. And a special thank you to my wife, Linda, my Sun, Moon, and stars, who inspires and pushes me to new heights.

—C. Alex Young, NASA Goddard Space Flight Center, Greenbelt, Md.
Erik M. Conway received the Athelstan Spilhaus Award at the 2017 AGU Fall Meeting Honors Ceremony, held on 13 December 2017 in New Orleans, La. The award honors an individual "for the enhancement of the public engagement with Earth and space sciences."
Citation
Few people have done as much to advance the history, understanding, and communication of Earth and space science and technology as Erik Conway.
Erik received his B.S. in engineering and Ph.D. in the history of science and technology, with early work on the history of aviation and aerospace technology. His first two books, High-Speed Dreams and Blind Landings, were academic contributions of the first order and established him as a historian of technology of first rank. They also earned him his appointment as the historian of the Jet Propulsion Laboratory (JPL) in Pasadena, where he has worked since 2004.

Erik's work at JPL has been focused on documenting, understanding, and explaining the key role that NASA has played in the Earth and space sciences. This has led to numerous academic articles and presentations on the subject and also to Erik taking on the challenge of effective public communication, particularly with respect to NASA's contributions to the scientific basis for understanding climate change. Erik was one of the lead scientists who rewrote and reformulated the NASA website on climate change, ­climate.­NASA.gov. The exceptionally clear page on evidence—https://­climate.­nasa.­gov/­evidence/—is one of the most useful resources for anyone looking for answers to skeptical questions about climate change or seeking to understand more fully the scientific basis for our current understanding.

People are naturally attracted to space as well as to the feats of scientific and engineering accomplishment that make space exploration possible. But its history has been filled with challenges—both technical and social—and there have been many costly failures on the way to success. Erik manages to convey the complex realities of what it takes to do space science and exploration while still maintaining a sense of joy, wonder, and accomplishment. So much work on the history of space science and exploration is undermined by hype or wishful thinking. One result of this is that the public does not understand what it really takes—either scientifically or financially—to launch a successful mission. Erik's work, in my view, is crucial in helping to create and sustain real understanding—the sort of understanding that is essential if public and governmental support for space science is to be sustained.

—Naomi Oreskes, Harvard University, Cambridge, Mass.
Response
I'm honored and humbled to receive the 2017 Athelstan Spilhaus Award from AGU. I've been fascinated by the geosciences and their histories since high school, and it has been wonderful to spend a career telling their stories. As a historian, I was traditionally trained at the University of Minnesota, though my advisers, Arthur Norberg and Sally Kohlstedt, did encourage me to eschew the passive voice early on. My colleagues in communications at JPL, especially Blaine Baggett, Michael Greene, and Randal Jackson, have helped me see the value in new kinds of media for my own work, and I thank them for that. I also have to thank Karen Yuen, and Michael and Randy again, for inviting me to help build the NASA climate change website, which has been a powerful platform for bringing that science to the public.
I owe my career as a NASA historian to Roger Launius, former chief historian of NASA, who hired me to write a history of supersonic transportation and got me started on examining the intersection between technological change and the Earth sciences. That work and my ensuing book projects brought me into contact with more geoscientists than the word limit would permit naming—I am well into the hundreds of hours of recorded interviews. Some of the more influential were Ben Santer, William L. Smith, Claire Parkinson, Crofton "Barney" Farmer, Moustafa Chahine, Michael Gunson, Daniel McCleese, Peter Barret, Annmarie Eldering, Leslie Tamppari, and Richard Zurek. My longtime lunch group at JPL, Tim Schofield, Eric Fetzer, Armin Kleinboehl, and David Kass, has also helped me understand many points of science, though not necessarily of an earthly nature.

It was Naomi Oreskes's idea for what became Merchants of Doubt that provided the opportunity for my "second career," as a historian and explainer of climate science and denial. I can't thank her enough for opening that fascinating window on the world. Working with Robby Kenner on the documentary version was an equally valuable experience. Jim Fleming's early effort to wrest the history of climate science from the hands of scientists was influential in shaping my thinking. Lynn Russell provided the opportunity to teach climate policy after many years out of the classroom, which has allowed me to reengage with climate and energy histories. Last, I thank my geophysicist wife, Andrea Donnellan, for putting up with the crazy life of a humanist.

—Erik M. Conway, Jet Propulsion Laboratory, California Institute of Technology, Pasadena
Roberta Marie Johnson received the 2016 Athelstan Spilhaus Award at the AGU Fall Meeting Honors Ceremony, held on 14 December 2016 in San Francisco, Calif. The award honors an individual "for their enhancement of the public engagement with Earth and space sciences."
Citation
It gives me great pleasure to cite Roberta Johnson for the Athelstan Spilhaus Award. Through her career Roberta has worked to share the excitement and beauty of Earth and space through Windows to the Universe and programs for the public. This started in the early 1990s when she understood the potential power of the Internet to support scientific research and inform and excite large and diverse audiences about the wonders of the geosciences.
Roberta began her career as a research geophysicist studying upper atmospheric dynamics. While involved in this research, she also became involved in efforts to develop educational extensions to NASA missions. This effort resulted in her receiving initial funding in 1994 for the ­award-­winning Windows to the Universe website, focused on bringing the beauty and wonder of Earth and space science to the public, students, and teachers. Shortly thereafter, as director of the Michigan Space Grant Consortium, she expanded her efforts to include public outreach events. Later, as director of education and outreach at the University Corporation for Atmospheric Research and at the University of Albany, she continued her focus on ­Internet-based outreach through Windows to the Universe in addition to working with colleagues to develop new museum exhibits and organizing large public events.

Roberta served as the executive director of the National Earth Science Teachers Association (­NESTA). Under her leadership, ­NESTA has become revitalized, with new partnerships, projects, and opportunities and a membership that grew significantly above previous levels.

Her most significant and enduring accomplishment is the creation, development, growth, and continuity of Windows to the Universe (http://­windows2universe.org), which includes an extensive multilevel website and associated teacher professional development program. Roberta and her team have maintained and grown this resource in service to the geoscience community, the public, students, and teachers. The website, now translated into Spanish and hosted by ­NESTA, is one of the most popular Earth and space science websites in the world, with ~12 million visitors per year.

Since she began working in geoscience education efforts, she has continued to be motivated by a desire to share the wonder, beauty, and relevance of the geosciences with students, teachers, and the public. For her commitment and her ceaseless efforts to bring the excitement, significance, and beauty of the Earth and space sciences to the public, students, and educators, Dr. Roberta Johnson clearly deserves the AGU Athelstan Spilhaus Award.

—Tamara Shapiro Ledley, TERC, Cambridge, Mass.
Response
I am deeply honored to receive this recognition from AGU for my work in sharing the geosciences with the public. I would like to thank AGU; Tamara Ledley, my citationist; and colleagues Sandra Henderson, Geoffrey ­Haines-­Stiles, and Michael Passow, who supported my nomination. I'd also like to thank the dozens of educators, scientists, and other specialists who worked on the Windows to the Universe project over the past 22 years, including in particular my fellow graduate student, dear friend, and colleague, Claudia Joan Alexander, whom we tragically lost in 2015.
My passion for sharing the geosciences with the public began in the early 1990s while I was doing upper atmospheric research at the University of Michigan. I had become deeply motivated to help the public appreciate the awesome beauty of our planet and the wonders of the universe so that we could become better stewards of our environment. I've always had a passion for the humanities as well. For me, connecting the geosciences to other disciplines might provide the "hooks" needed to reach others not already in the scientific "frame of mind."

In 1994, I submitted a successful proposal to NASA to develop ­Internet-­based resources for the public spanning geoscience and the humanities, which led to the Windows to the Universe website. Shortly thereafter, I was asked to lead the Michigan Space Grant Consortium. This led to expansion of my activities to include organizing large public events, professional and workforce development, and later public exhibits. Windows to the Universe quickly rose in popularity. I recall, while still at the University of Michigan, being amazed to have reached the milestone of a Michigan football stadium's worth of unique users in a month. Today the website is used by a Michigan stadium's worth of users in 2 days! Since its inception, the website has been used by over 300 million users worldwide.

A critical part of our success was our effort to make the website useful to K–12 educators by providing resources appropriate for classroom use, and by creating multilevel bilingual content. Our team worked hard to get these resources to teachers—looking back, I've calculated that during my time working on the website and as executive director of the National Earth Science Teachers Association, we offered over 400 professional development workshops, reaching over 20,000 teachers and thereby millions of students, in addition to our website outreach. Thanks again, AGU!

—Roberta Marie Johnson, University of Illinois
at Urbana-Champaign, Urbana
Holly Gilbert received the Athelstan Spilhaus Award at the 2015 AGU Fall Meeting Honors Ceremony, held on 16 December 2015 in San Francisco, Calif. The award honors an individual "for their enhancement of the public engagement with Earth and space sciences."
Citation
The Athelstan Spilhaus Award recognizes exceptional skill, dedication, and success in informing the public of the value, beauty, and excitement of Earth and space science research. Dr. Holly Gilbert embodies these virtues like few others.
Holly has made extraordinary contributions to enhancing the public's understanding of heliophysics and space science while also becoming an effective leader in a major research organization. Her highly successful research career has provided her with the deep scientific understanding that conveys authenticity and genuine excitement, and her exceptional communication talent provides her with a unique skill set to interact with the public.

I had the pleasure of experiencing Holly's capabilities starting in 2008, when she joined the Goddard Space Flight Center to dedicate herself not only to managing all of the outreach activities of her organization but also to finding innovative ways to show to the public the fascination and importance of heliophysics science. With characteristic energy and dedication, she translates scientific discoveries into captivating information for the public. Her excellence in building relationships between researcher and outreach communities is recognized widely.

Holly understood early on the tremendous outreach potential inherent in public media. Unlike anybody I have ever met, she took action—with tremendous success. She appeared and continues to appear on numerous radio and television shows, and she played key roles in Discovery Channel (2012 Apocalypse), History Channel (The Universe), PBS (Earth from Space), and Weather Channel (Space Tornadoes) documentaries. It is a mark of her standing with the media that she was invited to join a brainstorming session with Morgan Freeman for his Science Channel series Through the Wormhole, where she helped formulate ideas for topics at its inception.

Holly also routinely provides lectures for high–profile events like keynotes at two recent NASA at the Smithsonian events, which were attended by national policy makers, and talks at schools and other educational venues. For example, she taught an astronomy course at a community college in Houston, Texas, and she was the guest lecturer at the St. George Observatory (Schriever, La.), where a solar telescope was dedicated in her name to recognize her commitment to teaching the public. Holly receives hundreds of emails from people she has touched personally, many from parents complimenting her ability to inspire their children. Space physics and aeronomy research owes much of its public recognition to her.

Dr. Holly Gilbert is a most deserving recipient of AGU's 2015 Athelstan Spilhaus Award.

—Michael Hesse, NASA Goddard Space Flight Center, Greenbelt, Md.
Response
I am deeply honored to be recognized with this award and feel extremely lucky for so many opportunities to interact with the public, allowing me to share my excitement about heliophysics science. Communicating and promoting science in the context of sharing independent research results at conferences is part of being a scientist. I've been privileged with opportunities to extend my communication skills to reach large, diverse groups of people, whether in classrooms, on cable TV, or on cruise ships. The most rewarding part of doing this type of outreach is seeing children get inspired as I'm talking to them. Exploring the domain of the Sun has awed us with scientific complexity and beauty. Sharing our enthusiasm and knowledge with the general public provides them with a glimpse of that fundamental beauty, benefiting scientists and society alike.
I'd like to thank Michael Hesse for his continued support and recognition of the importance of communicating science to the public. I'll be forever indebted to Tom Holzer, my thesis adviser and mentor, who taught me the importance of presenting complex physics concepts in a simple way. Outreach is meaningless without the hard work and dedication of the scientific community, so I thank my heliophysics colleagues for conducting world class scientific research that continually provides the content to help educate the world. Lastly, I'd like to thank AGU for recognizing and appreciating scientists who take time away from their normal work to conduct vitally important outreach.

—Holly Gilbert, NASA Goddard Space Flight Center, Greenbelt, Md.
Simon Lamb received the 2014 Athelstan Spilhaus Award at the AGU Fall Meeting Honors Ceremony, held on 17 December 2014 in San Francisco, Calif. The award honors an individual "for their enhancement of the public engagement in the Earth and space science," through devoting portions of their career conveying to the general public the excitement, significance, and beauty of the Earth and space sciences.
Citation
The pathways of Simon Lamb and Athelstan Spilhaus share much in common. Both developed stellar careers in their respective area of Earth sciences, but both had a passion for science communication. Moreover, both recognized the power of pictures to convey science to the community. In the case of Spilhaus, the medium was his famous comic strips, which prompted John F. Kennedy to confide during a meeting with him in 1962, "The only science I ever learned was via your comic strip in the Boston Globe." By the 1990s comic strips had been replaced by film and video. And it is this medium that Simon Lamb adopted to convey his considerable knowledge on Earth science to the public. Simon provided much of the intellectual direction for the eight-part series Earth Story, which was aired to an audience of millions in the United Kingdom on the BBC 2 channel. What is remarkable about this series is that the science issues are tackled head-on, and there is no dumbing down or oversimplifying.
Simon has published two books, including the successful popular science book Devil in the Mountain: A Search for the Origin of the Andes. This book was listed by the New York Times as one of the 100 notable books of 2004. However, his latest venture has been with the film Thin Ice, which was a -6-year project that began in 2007 and focused on scientists and their work on understanding climate change. The film was codirected and coproduced with David Sington and was made in Antarctica, Europe, the Arctic, New Zealand, and the Southern Ocean. Unlike Earth Story, where Simon was in the background with production and direction, Thin Ice was filmed, narrated, and presented by Simon. The film won awards at several film festivals. Simon's goal now is to launch a major new film and Web initiative to explore technological solutions to climate change.

As someone who works closely with Simon in tectonics research, I see all the qualities that make him a fine science communicator. He writes beautifully clear prose, and his verbal communication skills are the best, but perhaps his greatest asset is his rare ability to cut through the fog and see the inherent simplicity of how our planet works.

Dr. Simon Lamb is a very deserving recipient of AGU's 2014 Athelstan Spilhaus Award for science communication.

—Tim A. Stern, Victoria University of Wellington, Wellington, New Zealand
Response
I am thrilled to receive the Athelstan Spilhaus Award for 2014. Many things have contributed to my efforts to communicate the Earth sciences to a wide audience. When I was at school, I was made to write an essay every week on a topic chosen by my teacher—I must have written hundreds of these, and they taught me the basic craft of writing and how to communicate succinctly and clearly on a huge range of subjects. I drew heavily on this experience much later in my life when I came to write popular science books. At university, I became fascinated by filmmaking and ended up as president of the student filmmaking club. Here I learned how to use the power of the visual media to convey ideas. Many of my student friends went on to careers in the media, whereas I became a geologist. But over the years, I have managed to maintain a long-standing collaboration with my old friend from student days, David Sington—who today is a distinguished British filmmaker—and this has allowed me to make films about the Earth sciences at a professional level. And of course, I owe a huge amount to my academic colleagues—in particular, Philip England and Peter Barrett—for supporting me in my efforts through TV/film and book writing to take the Earth sciences to a wide audience. However, I am very much aware that in a profession where one is judged mainly by one's original research output, there is a risk in devoting time to the public understanding of science. I suspect that Athelstan Spilhaus was very much aware of this himself, and—I am only guessing here—he had to cope with unwelcome comments from some of his colleagues about his science strip cartoons. It is easy to underestimate the importance of this type of science communication, yet it is quite possible that President Kennedy's enthusiasm for putting man on the moon stemmed directly from reading them—Kennedy claimed that all the science he ever learned came from Athelstan Spilhaus! But whatever the risks, I think it is vital that all scientists communicate in whatever way they can to the rest of society, because humanity faces huge problems in the future—be they global warming, energy supply, health, or sustainability—and we will need to rely evermore on science to solve them.
—Simon Lamb, School of Geography, Environment and Earth Sciences, Institute of Geophysics, University of Wellington, Wellington, New Zealand
Iain Stewart received the Athelstan Spilhaus Award at the 2013 AGU Fall Meeting Honors Ceremony, held on 11 December 2013 in San Francisco, Calif. The award honors "individuals who have devoted portions of their lives to expressing the excitement, significance, and beauty of the Earth and space sciences to the general public."
Citation
It is a great pleasure and an honor to give the citation for the 2013 Athelstan Spilhaus awardee, Iain Stewart, professor of geoscience communication at the University of Plymouth, recognizing his truly exceptional work over the last decade in communicating geoscience to the general public. Iain has been making documentaries for the BBC, National Geographic, and Discovery for nearly a decade. These programs have huge international audiences and wide-reaching impact.
On 15 February 2013, a meteor exploded above Russia, causing widespread damage. On the same day, an asteroid skimmed past the Earth, within the orbit of geostationary satellites. Barely two weeks later, Iain presented an in-depth, thoughtful, and entertaining one-hour documentary on BBC2, The Truth About Meteors—scripted, filmed, and edited in just a week. After the 2011 Japan earthquake, he again presented an hour-long special documentary, explaining the science to an audience eager to understand and learn. In both cases, he spotted time-limited opportunities to "inform, educate, and entertain" and seized them with enthusiasm and aplomb.

But most of Iain's work in science communication has not been in this responsive mode. He has created several landmark BBC Earth science documentary series, including Earth: The Power of the Planet (2007), How Earth Made Us (2010), How to Grow a Planet (2012), and The Rise of the Continents (2013). These series have introduced millions worldwide to the importance and excitement of modern geosciences.

Iain has also developed and explored a range of more innovative broadcasting formats, including Volcano Live (2012), a magazine-style show, broadcast live from Hawaii, which ran in prime time on the BBC for three consecutive nights. I'm not sure how he did it, but persuading the BBC to broadcast a live geology show for three consecutive nights is extraordinary.

In addition to his television work, Iain regularly gives public lectures and is very active in social media, with more than 10,000 followers on Twitter. He is also the author of two popular geoscience books and is heavily involved in promoting Earth science education at all levels. He is the U.K. Geographical Association's Primary Geography Champion and has used his celebrity to promote the Geoparks initiative and to lobby the U.K. and Scottish parliaments to maintain or grow the presence of Earth science in the school curriculum.

Of course, it is difficult to quantify the cumulative impact of Iain's work, but a reversal in the decline of U.K. students studying geology at school coincides with Iain's documentaries. Likewise, university applications for Earth science degrees in the United Kingdom are buoyant, despite the recent introduction of £9000 tuition fees. Anecdotally, many applicants that we interview for places on the geophysics degree at Leeds mention that they got hooked on Earth sciences because of Iain's TV documentaries.

Iain Stewart's achievements in geoscience communication are truly outstanding, and I congratulate him on this well­deserved honor.

—TIM WRIGHT, University of Leeds, Leeds, UK
Response
It is really wonderful to receive this award and the recognition of AGU for my work. I've been a member of the Union since my Ph.D. days, 25 years or so ago, when I was working on earthquake faulting in Greece and Turkey. Its meetings were always the place that showcased geoscience at its most novel and exciting. It was the breadth of what was on offer that was so exhilarating. My doctoral studies had already opened up fairly wide vistas for me since my interest in Holocene earthquake activity also required an understanding of the Mediterranean's rich cultural history and the vagaries of millennial-scale climate fluctuations. Later, my research would distract me into farther-flung realms, such as volcanic faulting on Mount Etna, paleotsunamis along Aegean shores, even postglacial earthquakes in northern Scotland! Kindly colleagues would occasionally advise me to focus my efforts on a single substantive area of research, cautioning that my flighty research forays weren't conducive to climbing the academic ladder. I'm sure they were correct. Or would have been proved so if I hadn't been rescued by television.
Television offers geoscientists a fantastic medium in which to show off their wares. The strong sense of narrative in documentary film making perfectly matches the sense of geology as a historical science—seamlessly linking youthful human history and archaeology with the venerable cosmology of the big bang. A big part of that success is the spectacular visual wonder that the planet can bring to the screen, not just in terms of awesome geological phenomena in action today but also in the computer­generated imagery (CGI) animations of ancient calamitous events. But the main reason that geology does so well is its surprise element. Most people have no idea what we are and what we do. Something vague about stones perhaps—which seems pretty dull. So when they are confronted with the remarkable stories that the rocks bring forth—and the imaginative ways that we go about finding them—they are genuinely amazed. In that sense, it's an easy science to sell "on the box."

My gradual adsorption onto the world of television was only made possible by a series of personal catalysts. On the academic side, Paul Hancock (Bristol) and Claudio Vita-Finzi (University College London) had instilled the itinerant research interests that were well suited to the visual stage. On the media side, my partnership with BBC Science was developed by Matthew Barrett and John Lynch, aided by Steve Burns in the United States (variously at Discovery and National Geographic) and sustained by Jonathan Renouf, who oversaw most of my high­profile Earth science series (Earth: The Power of the Planet, Earth: the Climate Wars, How Earth Made Us, Rise of the Continents). But those most deserving of my gratitude for allowing me to pursue television geology for the last decade are my colleagues at Plymouth University, who helped free up the time for long and disruptive filming trips away and who endured the disruption of a "geocelebrity" in their midst. Thank you.

—IAIN STEWART, Plymouth University, Plymouth, UK
John R. Delaney received the Athelstan Spilhaus Award at the 2012 AGU Fall Meeting Honors Ceremony, held on 5 December 2012 in San Francisco, Calif. The award honors "individuals who have devoted portions of their lives to expressing the excitement, significance, and beauty of the Earth and space sciences to the general public."
Citation
John Delaney's research encompasses volcanic processes on land and in the oceans, their geologic record, their oceanographic impact, and their implications for life on Earth and other planets. This research led John to develop professional and public enthusiasm for understanding the complex interdependent relationships that link volcanic processes to a wide array of oceanic phenomena. In doing so, he fostered collaboration mechanisms that transformed study of mid-ocean ridges and fostered transformational new capabilities for ocean observations that have become a key element in our national ocean observing system.
Within the science community, John advanced interdisciplinary study of mid-ocean ridges by founding, then leading, the Ridge Interdisciplinary Global Experiment that was, for example, instrumental in discovering the deep biosphere. He made this effort international, founding and chairing InterRIDGE,with over 20 nations focused on ridge crest research.

To enable observation of highly intermittent ridge crest processes in real time John envisioned an array of high-power high-bandwidth cabled ocean "observatories" with thousands of sensors connected to the Internet, providing unparalleled access to the oceans in both space and time. His vision is becoming reality with installation of the Regional Scale Nodes of the $700M NSF Ocean Observatories Initiative and complementary NEPTUNE Canada. The cabled sensor arrays will provide real-time communication and data flow from in situinstruments and sensors.

John communicates science beyond professional colleagues with enthusiasm. A Chief or Co-Chief Scientist on >50 research cruises, his passionate message about the oceans enthralls audiences, and he is a highly sought after speaker giving >50 invited talks/year at professional meetings, universities, and to the public. He is as excited to share his excitement with school children as with TED audiences and national committees.

John worked with colleagues to develop the first formal programs bringing middle and high school teachers to sea, now common opportunities. For broader audiences, John worked with NOVA to film the successful recovery of black smokers from ocean ridges. Intrigued by the excitement of viewers watching scientists work, he envisioned them looking over our shoulders as we make discoveries in real-time. In 2005 John's group was the first to stream high-definition video live from sea floor. Over 1 million viewers across the globe watched in fascination on the web.

John makes science relevant to broader culture. He evokes emotionally important themes and strips away the myth of scientists as cold, unemotional people uninterested or uninformed about the arts and humanities. He explains the historical relevance of our discoveries and their relation to art and literature. He is known for his use of poetry to articulate the mystery and beauty of our science. He brings artists into contact with scientists: nationally known poets have written about our science as a result.

John's powerful outreach and innovative activities developed public support for the vision of the powerful and technologically advanced ocean observing system now under construction. He has earned a special place among those who have conveyed the excitement, significance, and beauty of Earth and space sciences to the general public.

–Margaret Leinen, Harbor Branch Oceanographic Institute, Florida Atlantic University, North Pierce, Florida
Response
It is humbling and exhilarating to be honored as this year's recipient of the Spilhaus Award.Humbling because Athelstan himself set the standard as a highly productive scientific innovator with a gift for making science not just accessible, but engaging to the public at large. Exhilarating because we are all now poised on the threshold of being able to achieve universal scientific engagement with a global audience. Rapidly emerging technologies, global societal problems, shifting international attitudes, and novel social media are converging to power a new paradigm of scientific inquiry and engagement. Scientists are now enabled to operate transparently on a stage of planetary to microscopic scale. The boundaries between research and education begin to blur as this convergence embraces scientific investigation, the arts, the environment, the economy, ethics, energy, health, and entertainment. It is into this complex cultural tapestry that we scientists must weave our stories of struggle and success to engage entire communities in the essential roles that science, technology, and people play.
My particular passion is the global ocean, which is nothing less than the ultimate life-support system for our entire planet. We humans face challenges and opportunities in our quest to understand, protect, and utilize the entirety of our global ecosystem. Yet few of our fellow citizens realize the influence that the ocean has on our daily lives here on the continents; few are aware of the intricately interlinked processes, complex history, and essential roles the ocean plays in supporting life on Earth. A vision for public outreach might involve hundreds to thousands of compelling researcher-teacher voices equipped with the capacity to captivate audiences across the planet with the power and elegance of conducting comprehensive ocean science in real time.

Moore's Law-type growth curves for a host of technologies—digitalimaging, eco-genomics, robotics, electrical power extraction from the sea, high-speed communications via submarine electro-optical cables, and the computational capacity to synthesize, visualize, and model complex systems—are but a few of the resources developed mostly by investment from outside oceanography. The advent of science-oriented, submarine fiber-optic cable networks providing in situ electrical power and unprecedented communication bandwidth enable us to rapidly import many innovative engineering and analytical capabilities into the oceans. These technologies arrive at an investment level that requires adaptation, not development, and will enable humans to be present throughout the rapidly changing, previously inaccessible oceans without having to be physically there.For me, this represents a bold new chapter in our ability to understand, and, perhaps, eventually influence the evolution of our planetary life support system. We must bring the public along on this journey of discovery and exploration by using every tool in our communication/scientific workbench.

I am deeply grateful to my colleagues, friends, and family for the consistent and generous support I have received over decades of trying to push the envelope on what seemed to be the next steps.I am especially grateful to those who nominated me and who provided supportive letters leading to this award that in the end belongs to all of us in our quest to share the magic of scientific inquiry.

–John R. Delaney, University of Washington, Seattle, Washington
William C. Patzert received the Athelstan Spilhaus Award at the 2010 AGU Fall Meeting Honors Ceremony, held on 15 December 2010 in San Francisco, Calif. The award honors "individuals who have devoted portions of their lives to expressing the excitement, significance, and beauty of the Earth and space sciences to the general public."
Citation
It is a great pleasure and an honor to give the citation for the 2010 AGU Athelstan Spilhaus awardee, William (Bill) Patzert. For more than 3 decades it has been Bill's tireless personal mission to educate the public, and especially the youth, on the important societal impacts of climate variability.
El Niño was a poorly understood phenomenon in the 1970s, but even then it was well known that the occurrence of these events had enormous impacts on the fisheries and weather patterns of Ecuador and northern Peru. The now famous 1976 article by Klaus Wyrtki, William Patzert, and others published in Science entitled "Predicting and observing El Niño" (191(4225), 343) documented the earliest attempts at seasonal climate forecasting and launched Bill into the limelight as he worked to educate San Diego media figures on the severe impact that El Niño could have on their communities.

In the 1980s, NASA began work on the TOPEX/­POSEIDON (T/P) ocean altimetry mission, a key spaceborne instrument for studying the ocean's role in climate. Bill spent several years in Washington managing T/P, and, due largely to Bill's public relations work, it is probably the most widely celebrated oceanographic satellite mission ever launched. Five years after the launch of T/P, the world was witness to the great El Niño of 1997–1998, a profound environmental event that affected the lives of every person on the planet. When Bill realized that T/P was capturing the development and evolution of the event in real time, it drew him full force into a groundswell of education and public outreach activities. Bill has made more than 500 television appearances and has appeared on every major news network as a spokesperson for climate issues. While perhaps slightly amusing to the scientific community, his turns of phrase on fast foods, such as "this is an El Niño grande" or "it's a whopper of an El Niño," and his colorful storytelling created such ease with the broadcast community that El Niño is now common knowledge in every newsroom.

As a resident of southern California, Bill also gives attention to local issues. Largely as a result of his highly visible education and outreach activities, southern California planners approached Bill to discuss critical water issues and their long-range planning activities. At Bill's urging, the planners began considering climate patterns in their long-range planning, and, beginning with the climate change panel that they organized, he helped open their minds to strategies that were outside the box of contemporary municipal water planning methods. As a consequence, climate uncertainties are today factored into their long-range planning documents. Uncertainties in supply, linked to both natural variations in precipitation and water demands from competing metropolitan regions, have prompted the Metropolitan Water District of Southern California to increase its storage buffer through a mix of imported water and local supplies.

Bill spends much of his personal time supporting and speaking to community, educational, and environmental groups. He is always in demand and is a tireless communicator. Bill's receipt of the Athelstan Spilhaus Award is well deserved.

—MICHAEL VAN WOERT, U.S. National Science Foundation, Arlington, Va.
Response
AGU members and esteemed guests, I am very honored to receive this award. Thank you, Mike, for the much embellished citation. Although I am being honored this evening, I am fully aware that many scientists and others around the world are equally deserving of this recognition. Every day these fine folks are communicating the importance, excitement, and beauty of science. I salute all of you and share this award with you.
To me, the Spilhaus Award is about the passionate telling of science stories. Communicating science to the public isn't always easy, but it is always essential. The public is really interested in what we do, and more so if we can demystify it, put a human face on it, and show how it makes a difference in their daily lives. I'm sure each of you has at some point been asked by family, friends, a reporter, or the public to explain what you do for a living. For the past few decades I've worked hard to find words and metaphors that answer this question and share my excitement of our sciences with them.

Today, perhaps more than at any time in the past, it is vital that scientists tell compelling stories using words, metaphors, pictures, videos, and the latest social media tools, because we live in a time when climate science and scientists are under fire. Too often we find our science misinterpreted by the strident and often biased versions of the pundits and special interests. To counter this misinformation, our stories must be correct, compelling, and understandable. If told well, our science stories will be remembered and passed from generation to generation. So the next time someone asks what you do, take the time and make the effort to tell her or him your compelling story.

In the past few decades I've gained tremendous respect for the harried and intelligent authors, reporters, and filmmakers I've chatted with. I've e-mailed with, talked with, laughed with, and learned from all of them. Without them our science stories would never reach the general public. Too often, we scientists avoid them, but we shouldn't. Take the time to speak to them and learn to trust them; they bring our stories to the world.

I've spent most of my career at NASA's Jet Propulsion Laboratory working with brilliant scientists, engineers, and visionaries who have made my life and career rich beyond what I could ever have imagined. I thank all of these fantastic men and women. I deeply appreciate those who supported my nomination: D. James Baker (William J. Clinton Foundation), Charles Elachi (director, NASA Jet Propulsion Laboratory), Jerry Schubel (chief executive officer, Aquarium of the Pacific), Hector Becerra (Los Angeles Times), Ned Potter (ABC News), and Robert Krier (San Diego Union—Tribune); they are all great storytellers. Finally, I sincerely thank Stan Wilson (National Oceanic and Atmospheric Administration) and Mike Van Woert (U.S. National Science Foundation), good men and great friends, for nominating me.

AGU members, thank you very much!

—BILL PATZERT, NASA Jet Propulsion Laboratory, Pasadena, Calif.
Patricia Hofer Reiff received the Athelstan Spilhaus Award for Enhancement of the Public Understanding of Earth and Space Science at the Joint Assembly, held 26 May 2009 in Toronto, Ontario, Canada. The award honors "individuals who have devoted portions of their lives to expressing the excitement, significance, and beauty of the Earth and space sciences to the general public."
Citation
Patricia Reiff has been active in space research for over 35 years, and has always worked to encourage others to learn and appreciate science. Even as a graduate student, she volunteered as a speaker for public events such as Astronomy Day, for continuing education courses at schools, and as a science fair judge. She received the first U.S. National Science Foundation (NSF) grant in astronomy teacher education in 1988 and, together with Carolyn Sumners (Houston Museum of Natural Science), created summerlong "teacher research" programs. Since then, she has offered teacher workshops and courses, ultimately leading to the master of science teaching degree that she created at Rice University.
While serving on the NASA Space Science Advisory Committee (1993–1998), Reiff was pivotal in convincing NASA of the importance of including education and public outreach (E/PO) as an integral part of mission design and funding. Since then, she has served on the E/PO teams for the Imager for Magnetopause-to-Aurora Global Exploration (IMAGE) mission and for the NSF Center for Integrated Space Weather Modeling, and is now director of E/PO for the Magnetospheric MultiScale (MMS) mission. She has been on the AGU Space Physics and Aeronomy E/PO committee since its inception in 1993. She developed a "Space Weather" CD-ROM that teaches about heliospheric science. Now in its tenth edition, it has been distributed free to over 130,000 teachers and to the general public.

When the "Public Use of the Internet" opportunity was announced by NASA in 1993, Reiff (with Sumners) proposed the first Internet-accessible museum kiosk ("Shoemaker-Levy 9"), which opened only 6 weeks after the Jupiter impact of comet SL9 in 1994. The museum software they developed, "Space Update," now runs in more than 15 museums worldwide and has reached more than 2 million visitors. Some 40,000 CDs (now DVDs) have been distributed, mostly to museums and teachers, but also have been sold to the public. Over 3500 K-12 teachers are in her "e-teacher" network, and another 560 museum educators are in her "spacemus" network.

In 1997, the Reiff/Sumners team created an Earth science version of their museum software called "Earth Update," which topped 20,000 CDs distributed this spring. That project also created the world's first Earth science full-dome digital planetarium shows and the first full-dome digital planetarium in the United States, which opened in 1998. Well over a million visitors have seen these shows, and another million have viewed museum kiosks. In 2003, Reiff and Sumners extended this project by developing "Discovery Dome" (a portable planetarium) and additional content shows. There are now over 77 sites in 22 states and 21 countries in their outreach network. Over 100,000 students learned in portable domes in 2008, and over 15 terabytes of images and movies were downloaded free. In all, Reiff has been involved in the production of 10 planetarium shows and 20 pieces of educational software.

Reiff has personally taken the dome to dozens of outreach events, including events targeting Hispanic students, Native Americans, and young women. She has reached out to nearly 5000 middle-school girls in the Houston, Tex., area by hosting the annual "Sally Ride Festival" on the Rice campus. She and her company have donated dome systems to Ethiopia in 2008 and to Zambia in 2009.

Commercial development is a demonstrated success metric; Reiff is now president of two spin-off corporations, Space Update, Inc., and MTPE, Inc., which distribute shows, software, and equipment for the Discovery Domes.

Patricia Reiff has devoted a significant part of her professional life to conveying her passion for science, and space science in particular, to the general public. She personifies the ideals honored by the Athelstan Spilhaus Award: that science should be fun, that science is exciting, and that science is significant in our society.

—ROBERT H. EATHER, Keo Consultants, Brookline, Mass.
Response
Thank you so much for this honor. It is especially gratifying to be nominated by the first awardee, Bob Eather, who set a standard for excellence and dedication. His speech quoted Athelstan Spilhaus, who said, "Work and play should be basically indistinguishable."
To me, life is science, a series of mysteries to solve, and then to share. I grew up in a family whose credo is "learn, then teach." My grandmother was principal of a high school where one of her teachers was her future husband (and future superintendent of schools).

My parents met in medical school. After the war, Mom gave up her practice to raise children, so we had the world's best teacher: organic gardening, breastfeeding, and recycling, long before these things were trendy. She was incredibly creative, pragmatic, and inventive. Dad trusted her: "In our family, I make all the big decisions and your mom makes all the small decisions. So far, no big things have come up."

My sister Kaethe taught me all that she learned at school every day. Many a meal was interrupted when one of us jumped up and grabbed the World Book to settle an argument or satisfy our curiosity. (My children now see who can Google it faster on their iPhones.) Learning and teaching are the yin and yang of science…neither is complete without the other. I'm proud that our children are now fourth-generation educators.

I was a child of the space age—I was seven when Sputnik flew, and my family watched it together. My dad and I took a father/daughter astronomy course at the Oklahoma City Planetarium while I was a Brownie Scout, and I was hooked. Astronauts were our heroes, and President John F. Kennedy's speech at Rice University in 1962 inspired many of us. The near miss of Apollo 13 steered me toward space science at Rice, where I was able to analyze Apollo 14 data in my graduate research. I've been in space plasma physics ever since. I've been blessed to work with Atmosphere Explorer (AE), Dynamics Explorer (DE), Polar, Cluster, Imager for Magnetopause-to-Aurora Global Exploration (IMAGE), and now the Magnetospheric Multiscale (MMS) spacecraft, both in science and in outreach. I have been fortunate to work with Jim Burch, my mentor and friend. He knows the value of public education…there is even an elementary school in San Antonio named after him!

It's a pleasure to acknowledge the many people on our outreach team. Far and away the most important is Carolyn Sumners, from the Houston Museum of Natural Science. She writes all of our planetarium shows, coinvented the "Discovery Dome," and gives me ideas for museum display software. Then my chief programmer, Colin Law, tells us that what we want isn't possible but then manages to makes it happen. Umbe Cantú works long into the nights making sure that conferences run smoothly, and Judy Dye has personally labeled and packaged over 40,000 CDs and DVDs.

Doing research for our planetarium shows has uncovered some surprising results. The last time the Sun was this quiet was when the Titanic sank, the coldest years of the twentieth century. Hominids became humans because of a major volcanic eruption. Teaching is learning.

I could not have spent the many hours I have been doing outreach on top of everything else without the support of my husband of 33 years, Tom Hill. My travels often take me to far-flung corners of the Earth to install a new planetarium or give a workshop, and Tom is always there to keep the home fires burning. He says being married to me is a lot like being a single parent! Thanks, Tom, and thanks again to AGU.

—PATRICIA HOFER REIFF, Rice University, Houston, Texas
Robert H. Eather received the Athelstan Spilhaus Award at the Joint Assembly Honors Ceremony, which was held on 25 May 2006 in Baltimore, Md. The award honors individuals who have devoted portions of their lives to expressing the excitement, significance, and beauty of the Earth and space sciences to the general public.
Citation
The selection criterion for AGU's Athelstan Spilhaus Award-"members of the American Geophysical Union who have devoted portions of their lives to expressing the excitement, significance, and beauty of the Earth and space sciences to the general public"-epitomizes Robert (Bob) Eather's career-long achievements in rendering the science and phenomena of the geospace environment visually accessible and exciting to the public. It is, therefore, especially fitting that Bob Eather has been selected as the first recipient of the Athelstan Spilhaus Award for Enhancement of the Public Understanding of Earth and Space Science.
An exceptionally talented person, Eather has dedicated a significant portion of his life as an experimental researcher to designing and building one-of-a-kind instruments-including a faint-light, IMAX color camera-to capture the real-time motions of the aurora borealis and the aurora australis. His achievement here is unique since auroral forms are faint, colorful, and fast moving.

He has repeatedly wintered in the Arctic and Antarctic habitats of the polar lights to film their shapes and behavior. With his films, articles, and many popular lectures, he has displayed their beauty and described their mystery. An early example is the 1972 film Spirits of the Polar Night, which aired on PBS and commercial networks and won a number of prizes at international film festivals. Later came the IMAX movie SolarMax, which tells the space weather story in grand cinema format. SolarMax premiered in London in 2000 and has since played at IMAX theaters worldwide. Eather's magnificent 1981 book, Majestic Lights-The Aurora in Science, History and the Arts, is arguably the best semipopular account ever written on auroras and the history of humankind's involvement with them.

Not evident in this short list of Eather created media products on geospace is an eminently award-worthy aspect: extraordinary dedication, energy, and passion for the subject needed to bring these projects not just to fruition but also to prize-quality excellence.

To illustrate: The margins of the pages of Majestic Lights are peopled with 132 illustrations of people whose involvement with auroral history the book describes, the more obscure of which Eather wrote to libraries, museums, and family members around the world to obtain.

The compulsion for perfection that this signifies raised his book from the merely commendable to a work of art. Eather's experiences filming SolarMax have the flavor of Shackleton's Endurance-a hazardous predawn ride on Lake Titicaca in a Peruvian version of the African Queen to film sunrise over the birthplace of the Sun in Incan mythology and four weeks sitting on the edge of a fjord in northern Norway waiting for a 24-hour cloudless interval to film the daily excursion of the Sun at summer solstice. By the end of the project, Eather had carted his IMAX camera to 12 different countries for filming sequences. The impact it has had in conveying the excitement of Sun-Earth connections to the general public can be judged by the estimate that between three million and 10 million people have seen it in IMAX theaters.

It is well that the first Spilhaus Award should go to Robert Eather. It sets a high mark at the head of the future list of awardees.

—ROBERT CAROVILLANO and GEORGE SISCOE, Boston College (ret.), Boston, Mass.; Boston University, Boston, Mass.
Response
Thank you, Bob Carovillano and George Siscoe, for my exaggerated citation, and to Stephen Mende, Rich Benke, Fred Rees and Pat Reiff for supporting my nomination.
My dedication to geospace and, in particular, all things auroral, comes from three directions: (1) my genuine awe and fascination with the sheer beauty of the aurora; (2) the considerable technical challenge of trying to capture the aurora on film with sufficient quality to do it justice; and (3) a strong desire to show the aurora to the 98% of the world's population who will never get a chance to see it. And if I could also explain, in a simple way, how it all comes about, then so much the better.

I started this quest in 1963 at the Australian base at Mawson, Antarctica. For publicity purposes, Volkswagen Australia had given us a VW to take to Antarctica. I stole a hubcap, pointed a homemade time-lapse camera into it to create an all-sky view, and took 10-second exposures using the fastest film available. The result was a jerky and grainy rendition of the ephemeral and intricately resolved display seen by the dark-adapted human eye-I had a long way to go.

The resulting journey of studying the physics of the aurora, developing new techniques to capture it on film, and finally presenting it in a public forum, has been intriguing and very satisfying. Athelstan Spilhaus once said that his life could be summed up in one sentence: "Work and play should be indistinguishable." I wholeheartedly concur, and count myself lucky that, with him, I have also lived that aphorism.

Halfway though this 43-year journey, AGU published my book Majestic Lights. It took another 15 years to build my own IMAX camera and capture the aurora in that most spectacular and realistic of all film formats. SolarMax presented the story of the Sun and man's relationship to it, and included some of the story of the aurora.

IMAX is a powerful medium for the public understanding of science. The film has grossed over $15 million and been seen by some three million viewers in IMAX theaters in 18 countries, having been translated into Japanese, French, Spanish, German, Dutch, Danish, Norwegian, Finnish, Swedish, Japanese, Mandarin, Cantonese, and Arabic. In addition, it is now regularly shown on high-definition television, where it has been seen in 25 additional countries and translated into 11 more languages: Russian, Flemish, Greek, Lithuanian, Ukrainian, Portuguese, Turkish, Hebrew, Polish, Indonesian, and Bulgarian; television viewers are estimated at 30 million. A shorter re-edited digital version called Heart of the Sun has recently begun screening in planetariums around the world.

I recently retired or, as I prefer to say, entered my declining years, meaning that from now on I can decline to do anything I don't want to do. What I do want to do is complete my dream and make one more IMAX film, just about the aurora-the history, folklore and legends, and the development of scientific understanding. It is a fascinating story, and all I need to tell it is $3-4 million. That, by the way, is about half the average current cost of a two-dimensional IMAX film.

I have some unique advantages: I own my own IMAX camera; unretired colleagues continue to help me massage satellite data into beautiful high-resolution images for the IMAX screen; and I know my topic backward: what I want to film, where to film it, and how to do it economically. It is a retirement project; I am in no hurry, but I do need to find sponsors.

Receiving this award from AGU can only help in the quest for sponsors, so I am delighted, humbled, and very honored to be the first recipient of the Athelstan Spilhaus Award. To use an Australian expression, I am really chuffed! Thank you.

—ROBERT H. EATHER, Keo Consultants, Brookline, Mass.
Honors Contacts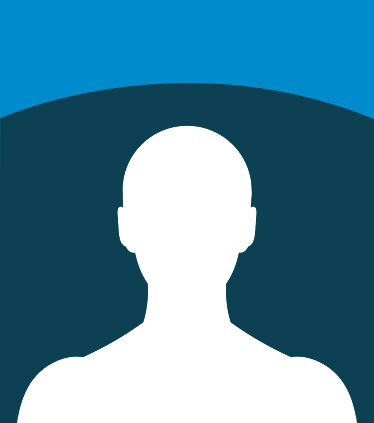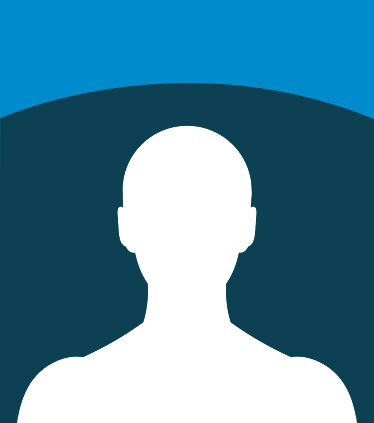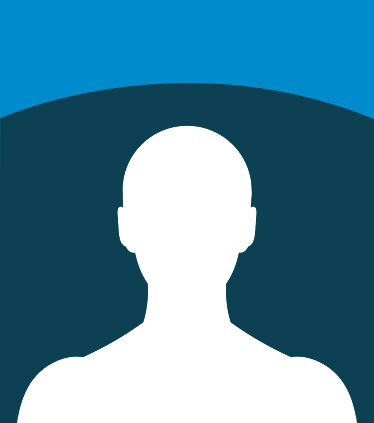 Hannah Hoffman
Program Manager, Fellows