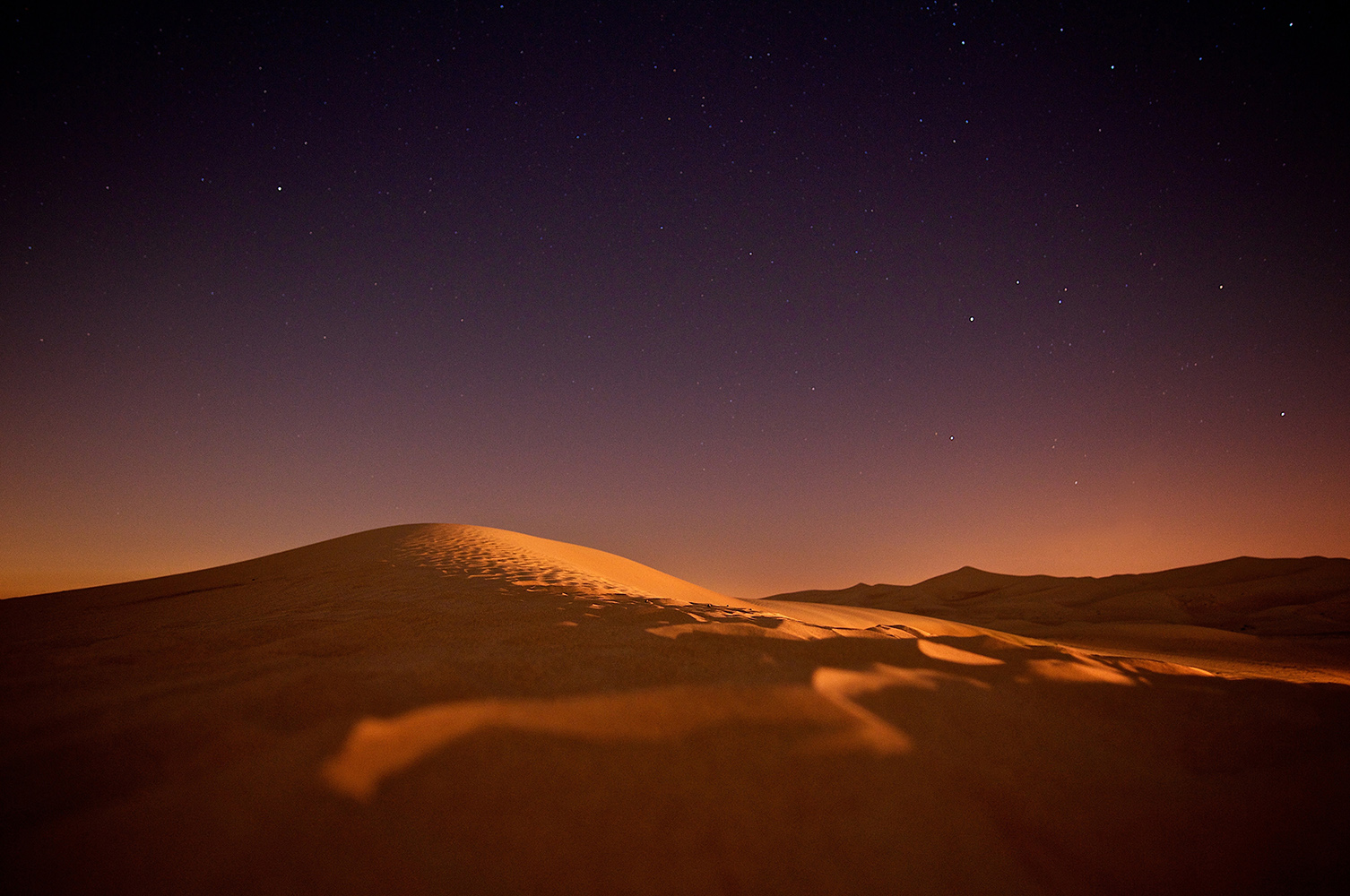 Information on the International Award
The International Award is given annually to a mid-career or senior scientist team, individual, or group in recognition of making an outstanding contribution to furthering the Earth and space sciences and using science for the benefit of society in developing nations.
Successful candidates can demonstrate a scientific contribution that has made an impact and provided a benefit to society through education, training, capacity building, or scientific outreach. Established in 2007, this award recognizes the diversity in the Earth and space science community across the globe.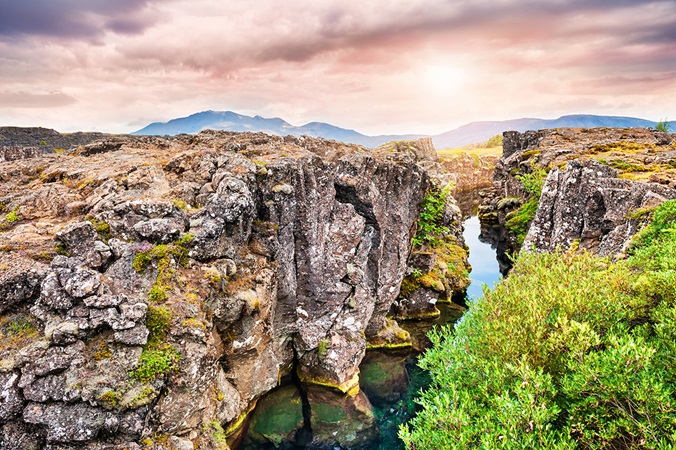 Award benefits
AGU is proud to recognize our honorees. Recipients of the International Award will receive an engraved crystal award, as well as the following benefits:
Recognition at the AGU Fall Meeting during the award presentation year

Complimentary travel to the AGU Fall Meeting during the award presentation year

Two complimentary tickets to the Honors Banquet at the AGU Fall Meeting during the award presentation year
Eligibility
To better understand eligibility for nominators, supporters and committee members, review AGU's AGU's Honors Conflict of Interest Policy.
Nominees: The nominee can be an individual, small group, or team. AGU membership is not required. They should be in compliance with the Conflict of Interest Policy.
Nominators: Nominators must be active AGU members and in compliance with the Conflict of Interest Policy. Duplicate nominations for the same individual will not be accepted. However, one co-nominator is permitted (but not required) per nomination.
Supporters: Individuals who write letters of support for the nominee are not required to be active AGU members but must be in compliance with the Conflict of Interest Policy.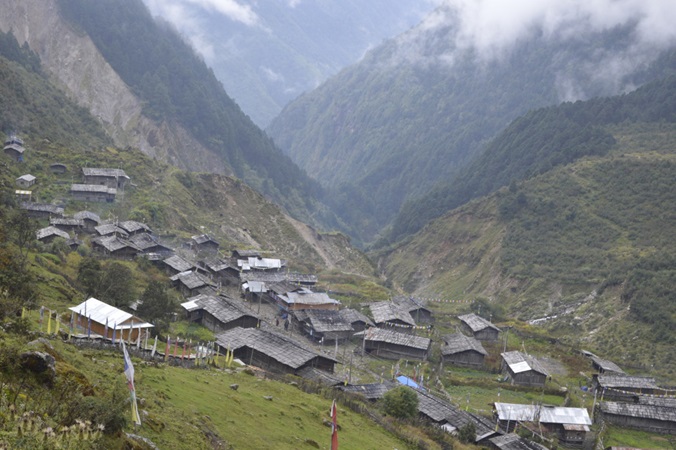 A nomination letter with one-sentence citation (150 characters or less) at the beginning or end of the letter. Letterhead stationery is preferred. Nominator's name, title, institution, and contact information are required.

A curriculum vitae for the nominee. Include the candidate's name, address and email, history of employment, degrees, research experience, honors, memberships, and service to the community through committee work, advisory boards, etc.

Three letters of support not including the nomination letter. Letterhead is preferred. Supporter's name, title, institution, and contact information are required.

A selected bibliography stating the total number, the types of publications and the number published by AGU (optional).

Supporting files (books, articles, newspaper articles, speeches, etc.) which illustrate the significance of the nominee's achievements as it pertains to the International Award (optional).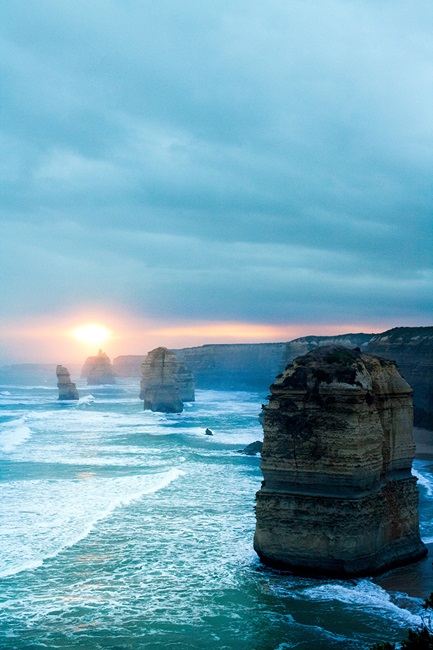 Criteria
Successful award candidates show dedication to the Earth and space sciences in developing countries through:
A scientific contribution in the form of a publication, award, serving on a committee board, etc.
Benefit to society (education, training, capacity building monitoring, scientific outreach, etc.)
Contribution across the Union or other Earth science societies committee boards, editorial, volunteer work, etc.)
Diversity (compared to past winners; gender, country, continent, topic of research, etc.)
Nominations are Open!
The nomination cycle for 2023 AGU Union awards, medals, and prizes is now open until 12 April at 23:59 ET. Nominate a colleague, peer or student today.
Submit
Recipients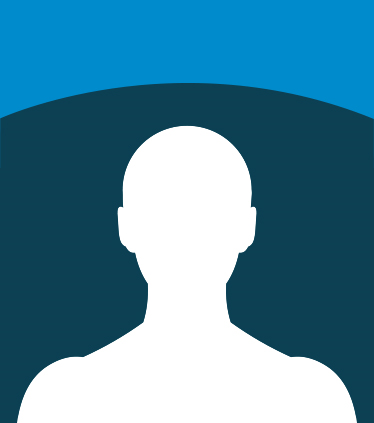 Citation
For dedication to improving lives in Southeast Asia and Africa through development and training in the use of hydrological datasets and tools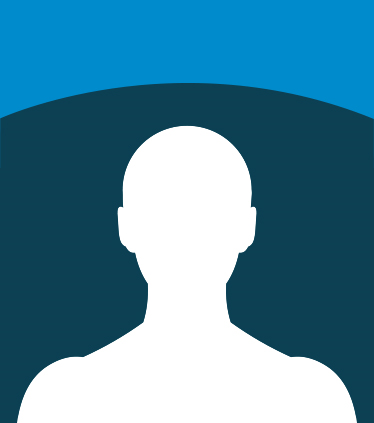 Citation
Dr. Sarath Guttikunda is a rigorous scientist and air quality modeler with a deep interest in community and policy action. He has a strong record of peer-reviewed publications in high-quality journals as well as reports, working papers and op-eds dissecting information for both scientific and public awareness.

His focused efforts at science communication and outreach have been critical for the tools and knowledge being extensively used by scientists, regulatory agencies and policymakers in India and other countries in the Global South. His work has expanded the horizons of what we know about air pollution levels and sources, especially in India. At the same time, he continues to think about creative strategies for communicating science and effecting policy change. His work has been profiled in leading publications in India (The Wire, Times of India) and globally (The New York Times, New Yorker, etc.).

Over the last 20 years, he has developed analytical tools for integrated assessment of air pollution that have been applied in over 30 countries in Asia (Bahrain, Bangladesh, Cambodia, China, India, Indonesia, Japan, Kuwait, Kyrgyzstan, Mongolia, Nepal, Philippines, Qatar, Saudi Arabia, South Korea, Sri Lanka, Thailand and Vietnam), Africa (Ethiopia, Ghana, Kenya, Nigeria, Tanzania, Uganda and Zambia), eastern Europe (Bosnia and Herzegovina, North Macedonia, Serbia and Ukraine), and Latin America (Argentina and Mexico). His body of work has been influential for both the development of science and tangible policy changes that affect the lives of hundreds of millions of people around the world.

In 2007, Sarath set up UrbanEmissions, an entity that supports the development of a repository and a website for the public dissemination of information on air pollution. His work on preparing and updating emissions inventories for more than 50 Indian cities has enabled open access to air quality data and analytical tools and the launch of India's only air quality forecasting system delivering information for all districts. He started the Air Pollution knowledge Assessments (APnA) program in 2016 that has resulted in long-term outlooks for emissions and pollutant concentrations and pollution control analyses for cities and sectors. His work on the health impacts of coal-fired power plants in India led to subsequent changes in the emissions regulations.

— Krishna AchutaRao
Indian Institute of Technology Delhi
New Delhi, India
Response
Thank you, Krishna, for the generous citation. I have always regarded the fellowship of AGU in high esteem, and having my contribution recognized by this body of peers for the 2022 International Award is an immense source of pride.
My research work focused on one simple idea — provide as much information as possible to people working on the ground, in the easiest format possible. How do we draw on publicly available information and consolidate it to decipher the state of air quality in a region? This demand for a better understanding is not limited to India, and we have a long way to go in addressing this for the cities in Africa, Asia, eastern Europe and Latin America — regions marked with the highest proportion of premature deaths linked to air pollution.
Traditionally, this starts with monitoring, field experiments and surveys, but my experience in the low- and middle-income countries is that there is still a shortfall in the availability of open information and experience to collect data. Given this vacuum, we are charting new ways to weave a story on air pollution while keeping science at its core and making the information accessible.
This body of work is not possible without the invisible bureaucrats who want to do the right thing, who are there in every city. They ask the right questions, provide crucial information, try to do what they can to move things forward, and help us find ways to address the knowledge gaps.
There are a lot of people who helped and mentored me along this journey. At Iowa, Gregory Carmichael continues to provide guidance and support even after 25 years, and Jeremie Moen has been patient with my constant queries on computational systems. A grateful thanks to my collaborators Krishna AchutaRao, Late Dinesh Mohan, Ambuj Sagar, Geetam Tiwari and Alan Gertler and to my co-conspirators Shahzad Gani, Rahul Goel, Christa Hasenkopf and Pallavi Pant, who never refused to join hands. A heartfelt bow to Giuseppe Calori, Maureen Cropper, Todd Johnson, Hiram Levy II, Vikas Mehta, Jitendra Shah and Youhua Tang, who helped me read, write and understand the world of atmospheric science at various times of my career. Thank you, and looking forward to continuing this journey together.
Finally, a special thanks to my wife, Puja, and my family, who wholeheartedly entertain my ravings and rantings on air pollution.
— Sarath Guttikunda
Urban Emissions
New Delhi, India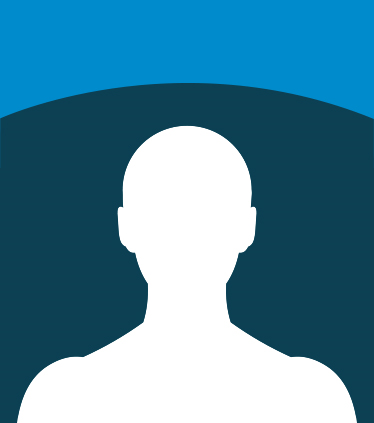 Atalay Ayele Ayele Wondem
Citation
Professor Atalay Ayele Wondem is the director of the Institute of Geophysics, Space Science and Astronomy (IGSSA) at Addis Ababa University (AAU) in Ethiopia. He is a seismologist who studies the seismovolcanic nature of continental rifting, primarily in East Africa. He has raised awareness of geohazards throughout Africa and has been a key figure in facilitating international science efforts in Ethiopia and surrounding regions. Atalay has been an exemplary mentor to young African scientists, many of whom have gone on to research in Ethiopia and other countries. Atalay grew up in a rural part of Ethiopia. As the eldest child in a large family, he was a trail blazer from an early age, the first in his family to attend university. He studied physics at AAU before being awarded a Ph.D. from Uppsala University. He returned to AAU in 1998, helping to establish IGSSA. AAU has a long history in geophysics, tracing its routes back to the founding of a geomagnetic observatory in the International Geophysical Year (1957). Atalay's research has led to a better understanding of seismic hazards in Ethiopia and East Africa. He established a modern seismic network in Ethiopia and plays a key role in the development of a national risk and hazard framework. He chaired the Eastern and Southern Africa Regional Seismological Working Group, an organization that helps train young African geophysicists and facilitates data exchange across the region. He founded and was the first president of the African Seismology Commission, a subcommission of the International Union of Geodesy and Geophysics. In 2005, a dyke intrusion led to the opening of a 60-kilometer segment of the Dabbahu Rift in Afar, triggering a decade of rift activity. Atalay was the first to observe anomalous seismic activity in the region, quickly mobilizing authorities and verifying the surface expression of rifting. This led to a wide variety of geoscientific studies involving a diverse breadth of international scientists. Without a doubt, the resulting scientific breakthroughs would not have happened without Atalay's leadership. More generally, Atalay and co-workers at AAU have helped facilitate an incredible number of collaborative experiments with international scientists working in Ethiopia. In many, Atalay has not only facilitated the experiments; he has provided intellectual leadership and hypothesis testing from the start. Atalay is richly deserving of the AGU International Award for contributions to the study of African geohazards and continental rifting, unselfish collaborative spirit and leadership in African geosciences.
— Michael Kendall University of Oxford
Oxford
, United Kingdom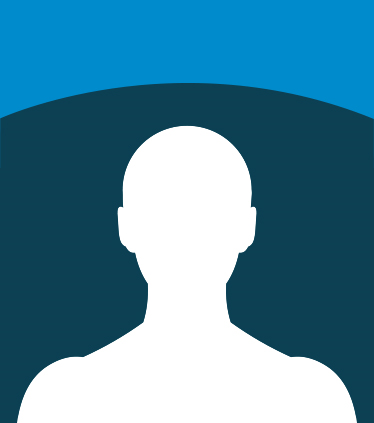 Citation
Faisal Hossain has long recognized the gap between use-inspired research and research that is
actually used
. He relishes the practical hurdles necessary to close this gap, leveraging the academic environment as an incubator for developing new cohorts of problem-solving scientists who learn to meet these challenges as students. Authentic stakeholder engagement is key
,
and Faisal trains students to codevelop solutions with diverse groups by first recognizing cultural and socioeconomic contexts. Faisal calls his training philosophy the "
backward-forward hybrid model for capacity building and training." In short, te
ams of scientists and graduate students iterate between spending time in
first
-
mile
(i.e., laboratories) and last
-
mile (i.e., stakeholder) environments.
Using this approach, Faisal built an innovative flood forecasting system that is currently serving over 80 million people in Bangladesh since 2014. In early 2016, his team took advantage of their recent innovation in satellite gravimetry to help the Pakistan government overcome costly groundwater management challenges for 100 million people in the Indus Basin. He extended this work to a pilot study of 700 farmers eager to use better data for conserving water and improving crop yield through a satellite-based text messaging system. This system was later expanded to 100,000 farmers in the Indus Valley. Having proved the concept, his team is now using satellite and weather models to forecast crop water demand for the entire country. This information has revolutionized agricultural practice by empowering farmers to make data-based decisions regarding scheduling irrigation based on regular forecasts delivered through cell phones.
Faisal is not content to move between the field and the laboratory. He is also passionately committed to inspiring scientists and the next generation of students through professional-grade films that can communicate the societal value of science to the world at large. Since 2017, Faisal has organized a Student Film Contest at the University of Washington, which may be the first such film contest for STEM (science, technology, engineering, and mathematics) majors, where STEM is combined with the arts (as STEAM) to showcase the importance of science for the public.
In closing, I am delighted to nominate Professor Faisal Hossain from the University of Washington for the 2020 International Award. The nomination is for his role in fundamentally improving access to information and research innovation on water resources in the developing world.
—
Lisa Graumlich, University of Washington
,
Seattle
Response
I am truly humbled and honored to receive the AGU International Award. I want to thank Lisa and the amazing cheerleaders George, Soroosh
,
and Ashraf for their enthusiastic endorsements.
No one person can have an "international" impact alone—it takes a community of colleagues, students, and stakeholders unified by the common goal to make science serve society better and faster. So this award really belongs to all my students—Shahryar, Nishan, Hisham, Indira, Claire, Matt, Safat, Xiaodong, among others—who went beyond their dissertation work and volunteered their time generously to build real-world solutions. This award also belongs to the numerous stakeholder agency staff around the world who were willing to walk with us hand in hand and to the vast community of scientists who were unselfish in sharing their knowledge to solve pressing problems related to water.
I often wonder what "international" really means today and what the role that science needs to play here is. We live in an increasingly connected world where actions in one place impact the livelihood and environment in another place. So, to me, "international" really means "everywhere"—wherever there is work to be done to make the region more equitable so that we leave no community behind and empower the marginalized who urgently need solutions grounded in science.
On final reflection of this award, I feel I owe a lifetime of debt to the people of United States of America, of which I am a naturalized citizen. Without this citizenship, it would have been fundamentally impossible to have this international impact for countries around the world. Yet I am reminded that this citizenship would have never happened without the Civil Rights Act that paved the way for the Immigration and Nationality Act of 1965. The international impact that I have had so far as a scientist therefore owes a huge amount of debt to the generation who worked and continues to work selflessly toward a more equitable America that now accepts people like me to thrive as scientists. I therefore must do my part to keep striving for a better USA because without an equitable USA, an equitable planet will never be realized. For me, the path to having an international impact runs through these United States. The onus is now on me to evolve as a better scientist mentoring future scientists who together can apply scientific discoveries to reduce inequities we have today for essential livelihood resources.
—
Faisal Hossain, University of Washington
, Seattle
Video
Susan Hough was awarded the 2019 International Award at the AGU Fall Meeting Honors Ceremony, held on 11 December 2019 in San Francisco, Calif. The award is given "for making an outstanding contribution to furthering the Earth and space sciences and using science for the benefit of society in developing nations."
Citation
Few scientists have had a greater impact on promulgating earthquake awareness and education in developing nations than Susan Hough. She has tirelessly enriched cooperative projects between the United States and local scientists in Kashmir, Pakistan, Haiti, Nepal, and, most recently, Myanmar—nations reeling from the trauma of recent devastating earthquakes or from political upheavals and uncertainties. Through workshops and training sessions in these countries, her collaborative projects have empowered local scientists to engage in earthquake activities ranging from running their own seismic networks to assessing seismic hazard and reporting scientific results. As part of these programs she has also enriched the experience of foreign scientists by inviting them to participate in visits to scientific establishments and professional meetings here in the United States.
Sue has also authored five books about earthquake science for the general public, several of which have been translated into foreign languages. In her books, not only does Sue distill complex scientific information in a clear and intelligible form for the general public, but she layers it with history, context, and color—and her excitement for the scientific enterprise is contagious throughout.

Perhaps more than anything, her eagerness to promote capacity building has been undertaken with a selfless determination and a complete absence of ego. In many countries, she has found herself disarming local officials with gentle persuasion and demonstrating by example that women in science are first and foremost scientists, able to contribute with equal integrity to pushing forward the frontiers of knowledge.

As an AGU Fellow with over 150 publications to date, Susan Hough is the rare combination of a top-caliber scientist who has also contributed immensely to hazard preparedness and resilience in developing countries. We are pleased to present her with AGU's International Award.

—Roger Bilham, University of Colorado Boulder
Response
I am honored and humbled to receive this award. Thank you so much, Roger, Morgan, and the others who wrote letters of support and, of course, AGU.
I would also need to acknowledge colleagues who have been vital contributors to Team USGS over the years: Irving Flores, Jason De Cristofaro, Emily Wolin, Dan McNamara, and Nicholas van der Elst, as well as Roger Bilham, who has made some contributions himself in an international arena. And none of my international work would have been possible without the support for the U.S. Agency for International Development, Office of U.S. Foreign Disaster Assistance, which understands the critical importance of long-term risk mitigation, and the dedicated professionals at the U.S. Department of State.

But let's talk about capacity development. Capacity development is only ever possible when there are existing capacities to be developed. One thing I have learned over the years is there are existing capacities in every country that faces earthquake hazard. It has been the privilege of a lifetime to work with and get to know students and professionals in the countries where I have worked: Myanmar, Nepal, Haiti, India, and Pakistan. I have been awed on a regular basis by the dedication, energy, and talents of partners who face enormous challenges on a daily basis. I've told the story of the day I landed in the mother of all traffic jams in Haiti—an adventure I will never forget—and the realization that hit me later, that my epic experience was just one more chaotic day in a lifetime of chaotic days for Haitians, who face daily life with a resilience and resourcefulness beyond what outsiders ever see. There is a hunger for training and resources in so many parts of the world where dedicated professionals and students understand the hazard and yearn to make their countries safer. As scientists we know that Earth science is a global science. But where capacity development is concerned, thinking globally requires acting locally, doing everything we can to strengthen existing local capacities. I accept this award on behalf of the professionals at institutions that continue to do the heavy lifting with risk reduction in their respective countries: the Myanmar Department of Meteorology and Hydrology, the Nepali Department of Mines and Geology and National Society for Earthquake Technology, the Haitian Bureau des Mines et de l'Energie and Université d'État d'Haïti, and others.

Thank you again.

—Susan Hough, University of Arizona, Tucson
Giuliano Francesco Panza received the International Award at the 2018 AGU Fall Meeting Honors Ceremony, held 12 December 2018 in Washington, D. C. The award honors an individual "for making an outstanding contribution to furthering the Earth and space sciences and using science for the benefit of society in developing nations."
Citation
I was able to follow the international scientific and teaching activity of G. F. Panza for more than 30 years.
At the beginning of the 1990s, Prof. Panza, together with strong support from Prof. Keilis-Borok (of Russia), created, in the framework of the Abdus Salam International Centre for Theoretical Physics (ICTP) in Trieste, Italy, two new biennial workshops on seismology for young geophysicists from third world countries. One of the workshops was dedicated to the genesis and prediction of earthquakes, as well as to related tectonic problems; the other was dedicated to the generation, propagation, and interpretation of three-dimensional seismic waves.

These regular workshops attracted young seismologists from countries in Asia, Africa, South America, and elsewhere who were able to listen to lectures from internationally distinguished scientists and have personal contact with them, as well to learn modern techniques for computer-based analysis of observations. These workshops, under the continuous control and leadership of Prof. Panza, continued for 2 decades, up to 2010, and had a significant effect on the development of seismology in third world countries. Many of the participants continued to be in close contact with Prof. Panza and relied on his advice for their Ph.D. theses in seismology and obtained leading positions in geophysical institutions in their countries. Prof. Panza's tireless support in raising money to fund these workshops, even in economically difficult times, as well as persuading leading scientists to participate, was impressive. The quality of these workshops became so high that both the U.S. National Science Foundation and the European Union each funded 12 graduate students to participate twice in the early 2000s. Several participants of the workshops became professors in the United States and other developed countries.

I therefore consider Prof. Panza ideally suited to receive AGU's International Award.

—Anatoli L. Levshin, University of Colorado Boulder
Response
Heartfelt thanks, Tolya, for your generous citation for the 2018 AGU International Award, notification of which was a total surprise! Knowing that such famous scientists as Shamita Das, Yuntai Chen, Anatoli Levshin, and Francis Wu nominated me makes this award very special. In gratitude, I thank my mentors as well: Markus Båth, Michele Caputo, Vladimir Keilis-Borok, Leon Knopoff, Anatoly Levshin, Stephan Mueller, Fred Schwab, and Nobel laureate Abdus Salam, who signified ICTP's golden age.
On a 12 December, I married Rita, who has always accepted my frequent and sometimes prolonged absences, making possible my focus on international training and scientific cooperation; on a 4 December, I earned a doctorate in physics from Bologna University; and on a 6–9 December I gave my first overseas presentation at an AGU Fall Meeting.

One could draw the conclusion that December is a recurring month, albo lapillo dingus, and even more so, 12 December, dies albo signando lapillo, since December marks very important events for me. These conclusions, based on scarce data, are invalid! The problem of invalid conclusions is not alien in science. I have invested career-long scientific training efforts to show how chimeric (fanciful) the concept of earthquake "return period" can be, as universally applied in earthquake engineering. Certainly, it does not apply to the following recognition chronology: April, EGU Gutenberg Medal, and July and March, nomination in Accademia dei Lincei and the Russian Academy, respectively.

Our 1980 Europe model of the lithosphere–asthenosphere system (in the Alpine domain; subduction is not limited to the oceanic lithosphere but also affects the continental lithosphere) contributed to furthering the Earth sciences, leading to the 2012 Polarized Plate Tectonics model, wherein tidal forces contribute significantly to plate motion.

The award also recognizes the "advent of the paradigm" I introduced in Advanced Earthquake Hazard Assessment, even while encountering opinionated and stubborn resistance. Hopefully, it will have some influence on national seismic codes.

The by now well-known neo-deterministic seismic hazard assessment (NDSHA), mostly developed since the 1980s by the ICTP-SAND group and published in 2000, exemplifies the use of science for societal benefit. NDSHA, validated by the main earthquakes occurring in Italy after 1997, is now widely applied in Europe and developing nations.

When combined with intermediate-term and middle-range earthquake prediction algorithms, NDSHA allows for improved time-dependent hazard assessment.

Many thanks to the International Award Committee for this tangible recognition, not a chimera, of the work I have done during my long international academic career, always with commitment to improved public safety against earthquakes!

—Giuliano Francesco Panza, Accademia dei Lincei and Accademia dei XL, Rome, Italy
Hubert H. G. Savenije received the 2017 International Award at the AGU Fall Meeting Honors Ceremony, held on 13 December 2017 in New Orleans, La. The award honors "an individual scientist, group, or a small team for making an outstanding contribution to furthering the Earth and space sciences and using science for the benefit of society in developing nations."
Citation
Hubert Savenije, professor of hydrology at Delft University of Technology in the Netherlands, has had a long and distinguished record of research as a hydrologist and water resources engineer in many parts of the world, including Bangladesh, Vietnam, Indonesia, China, Nepal, Egypt, Ethiopia, Kenya, Mozambique, Zambia, Botswana, and Guatemala.
In the area of estuarine hydrology, Hubert has developed new analytical theories that deal with hydraulics, mixing, morphology, and salinity. His monograph Salinity and Tides in Alluvial Estuaries (now in its second edition) is unique in that it presents an integrated theory of estuaries, using examples from many estuaries around the world. His theory has provided guidance to -decision makers to balance water abstraction upstream of estuaries with potential saltwater intrusion to satisfy irrigation demands. Dr. Savenije also contributed very significantly to the understanding of atmospheric moisture recycling in Africa long before it became mainstream in hydrology. He found that recycling is responsible for more than 80% of the rainfall in large parts of the Sahel, China, and South America.

In the area of catchment hydrology, Professor Savenije has explored hydrological responses at catchment scales across Africa, Asia, Latin America, and central Europe, including large river basins such as the Zambezi and the Nile. He has approached this through a combination of innovative fieldwork and modeling. He pioneered the concept of flexible -landscape--based model structures as a way to develop parsimonious models and to use as diagnostic tools to develop generalized understanding. He developed parsimonious models for the Zambezi through the use of both hard and soft data, an achievement that is important for -data--poor regions of the world. One of Professor Savenije's other immensely significant global research efforts is his contribution to the water footprint concept, which suggests that the major water problems of the world cannot be solved without holding consumers responsible for the costs of the ecological impacts of the agricultural produce they consume.

Society around the world has benefited enormously from Hubert Savenije's activities, not only through his water research but also from him being the initiator and cofunder in 2000 of WaterNet, a regional network of 50 universities in southern Africa for education, research, training, and outreach in integrated water resources management. Over the past 17 years, WaterNet has produced 467 extremely well trained M.Sc. graduates who are practicing water science and engineering in the region, thereby strengthening the capacity of southern African societies to deal with their water resources.

—Günter Blöschl, Vienna University of Technology, Vienna, Austria
Response
I am extremely happy with this award, which I see as international recognition for my hydrological work in different parts of the world, where I investigated and sometimes even helped to solve burning societal issues, such as floods, droughts, salinization, water scarcity, land subsidence, water logging, deficient agriculture, poverty, and lack of capacity to deal with these issues.
I had my education as a hydraulic engineer in Delft, in the 1970s. During my M.Sc. research, I went to Colombia for 2 months of fieldwork in the Magdalena River. Colombia completely changed my perspective on life, on my professional ambitions, and on what I wanted to contribute to society. I came to the conclusion that my energy would be wasted in the Netherlands, which I considered marginally interesting, both from a professional and a societal point of view. Professionally, there were no major challenges in a country where the water system was overtly engineered, but moreover, I considered the Dutch people so well off that I had the feeling that my efforts would contribute little to people's -well--being. The developing world, on the other hand, had a "wealth" of -water--related problems, many people suffering from these problems, and, professionally speaking, a far more interesting and dynamic natural environment.

I wanted to go back to Colombia, but I ended up in Mozambique, working for the government as a hydrologist. I very much enjoyed working in Africa. Until this very day, the experience is invaluable to me. We stayed in Mozambique for 6 years, and both my children were born there. After Mozambique I worked for 6 years as a consultant in many parts of the world: Bangladesh, Indonesia, Malaysia, Vietnam, Zimbabwe, Kenya, Ethiopia, and Guatemala. I gained a wealth of experience, which benefited my own research, the many master's and doctoral students I supervised, but also, I hope, the people who suffered from many -water--related problems.

Finally, what is probably the most important spin-off of all this work is the WaterNet -capacity--building network that I helped to set up in southern Africa. Since 2000, it has produced 500 graduates in water sciences. This is a major contribution to water research, educational capacity, and professionalism in southern Africa's water sector. I am very grateful to the people of WaterNet who supported my nomination and to all the very good friends who nominated me for this very beautiful prize.

—Hubert H. G. Savenije, Delft University of Technology, Delft, Netherlands
Tom Beer received the 2016 International Award at the AGU Fall Meeting Honors Ceremony, held on 14 December 2016 in San Francisco, Calif. The award honors "an individual scientist, group, or a small team for making an outstanding contribution to furthering the Earth and space sciences and using science for the benefit of society in developing nations."
Citation
Tom Beer has a long and distinguished international career culminating with his election in 2007 as president of the International Union of Geodesy and Geophysics (IUGG) for a ­4-year term. He has made major contributions to the development of international science and the societal impacts of natural hazards and climate change.
He studied in Australia, New Zealand, and Canada, then went to the University of Ghana to work on atmospheric waves. Later, as science adviser, he introduced risk assessment methods to the Australian Environment Protection Authority and helped produce the generic risk management standard that has become the international standard known as ISO 31000. Tom helped to organize the workshop at the Hungarian Academy of Sciences in Budapest that issued the "Budapest Manifesto on Risk Science and Sustainability." This work led to the theoretical risk assessment and management underpinnings of two international research programs—the Natural Hazards Theme of the International Year of Planet Earth and the International Council for Science (ICSU) program Integrated Research on Disaster Risk—as well as the underpinnings of the IUGG Commission on Geophysical Risk and Sustainability, of which he was the founding chair.

In addition to his scientific degrees, he holds a diploma in Asian studies, undertaken to help when he was an adviser to the Mekong River Commission Secretariat. As a member of an Intergovernmental Panel on Climate Change (IPCC) expert group and as lead author for the IPCC Special Report on Technology Transfer, he shared in the recognition of IPCC for the 2007 Nobel Peace Prize. Tom also received the Commonwealth Scientific and Industrial Research Organisation (CSIRO) Chairman's Medal in 2000 for his work on greenhouse gas emissions from alternative fuels and in 2013 was the Axford Lecturer for the Asia Oceania Geosciences Society. He is presently chair of the IUGG Commission on Climatic and Environmental Change and a member of the Committee for Scientific Planning and Review of ICSU and during 2016 has taken part in two international review committees.

Tom has been editor in chief of the journal Natural Hazards. He has authored or edited 28 books, of which Atmospheric Waves won the Adam Hilger Prize and Environmental Oceanography (now in its second edition) has been translated into Chinese. He has also published over 200 ­peer-­reviewed papers, book chapters, and technical reports.

Congratulations to Tom for his distinguished career and outstanding contributions to the development of international science and innovative ­cross-­disciplinary research on natural hazards, risks, and climate change.

—Jaime Urrutia Fucugauchi, Mexican Academy
of Sciences, Mexico City
Response
I was recently asked to provide advice for my younger self; it was "Never forget that your parents were refugees, neither of whom had been inside a university. Remember to help those from less developed countries, and never forget that a university education is a privilege, not a right" (see http://­sydney.edu.au/­alumni/­awards/­2016/­tom-­beer.shtml). I should extend this to say that scientific research is a privilege, not a right, as demonstrated by the actions of governments that are opposed to the idea of climate change, most recently in Australia (see http://bit.ly/­csiro-church and http://bit.ly/­article-­CSIRO).
I applaud AGU for its motto of "Unselfish cooperation in research," and for emphasizing in 2007 that geophysics is truly international in character by establishing the International Award. I thank Jaime Urrutia Fucugauchi for his citation and thank international luminaries such as Gordon McBean, Le Huu Ti, Harsh Gupta, Keith Alverson, Ian Allison, Guoxiong Wu, Uri Shamir, Mike MacCracken, Alik ­Ismail-­Zadeh, and Ian Galbally for their support over the years.

Acknowledgment must also go to the research scientists in the 69 countries that make up the International Union of Geodesy and Geophysics (IUGG). AGU started as the U.S. National Committee of the IUGG, and as the United States is a member of IUGG it means that all AGU members are also members of IUGG. I encourage them to cooperate internationally and globally as well as nationally and locally.

Last year's International Award response stated that "…without due deference to different social norms, international projects often wither in the 'Valley of Death.' We are still learning how to become more effective." Indeed, we are. As natural hazards and disasters become an ever more important part of the societal background, the work of the International Council for Science (ICSU) and its program on Integrated Research on Disaster Risk (IRDR) becomes ever more important, as does the work of IUGG commissions such as the Commission on Climatic and Environmental Change.

Finally, let me acknowledge my family and my wife, Jane, who bears the brunt of my frequent international absences, and once again remember and honor my parents. They represent the quintessence of George Eliot's quotation from Middlemarch, that "…the growing good of the world is partly dependent on unhistoric acts; and that things are not so ill with you and me as they might have been, is half owing to the number who lived faithfully a hidden life…."

—Tom Beer, Safe System Solutions Pty Ltd; Chair, IUGG Commission on Climatic and Environmental Change
Peter J. Webster received the 2015 International Award at the AGU Fall Meeting Honors Ceremony, held on 16 December 2015 in San Francisco, Calif. The award honors "an individual scientist, group, or a small team for making an outstanding contribution to furthering the Earth and space sciences and using science for the benefit of society in developing nations."
Citation
Peter Webster has made landmark contributions to the understanding of the dynamics of the tropical atmosphere and especially to the workings of the south Asian monsoon, which affects the billions of people living in the subtropics. Webster's vision and insight led to one of the grandest international field campaigns in the history of atmospheric -sciences—the Tropical Ocean Global Atmosphere Coupled Ocean Atmosphere Response Experiment (TOGA COARE)—which employed numerous ships and aircraft in a logistically complex array over the remote tropical Pacific Ocean "warm pool," which hosts an interacting set of cloud systems, atmospheric waves, and ocean–atmospheric fluxes that affect weather and climate over the globe. TOGA COARE provided an observational data set that continues to stand as a cornerstone for advancing understanding of tropical dynamics and improving weather and climate models.
Webster's preacademic career was as a weather forecaster in Australia. In the past decade he has returned to forecasting, turning theoretical insights into monsoonal dynamics toward improving monsoon predictions for south Asian countries. He has focused on the 1–2 week warning time frame, which, as known from his own research, is the typical time scale of the somewhat erratic but "active" and "break" periods of the monsoon. From his work on the fundamentals of active/break cycles, he recognized how the European Centre for Medium-Range Weather Forecasts (ECMWF) global model handles these cycles and has developed a method for forecasting upcoming dry and wet spells based on statistical rendering of the ECMWF output. He has combined this model forecast framework with a river runoff model to be able to predict with remarkable acuity the probability of disasters such as the floods that have devastated Pakistan in the last several years. These forecasts aim also to help prevent crop failures from either flood or excessive dryness on 1–2 week time scales.

Webster has worked tirelessly with agencies and governments concerned with disaster mitigation and regional forecasting. In some 20 journeys to south Asia in the past decade and a half he has organized a project called Climate Forecast Applications in Bangladesh, which proved that storm and flood forecasts were practicable with 1–2 week lead times, and now has formed a company to bring these methods to the various countries of south Asia. In the January 2013 issue of Nature, Webster laid out a plan in which these methods can contribute to disaster mitigation in south Asia if only the correct combination of governmental and private sector participants can be realized.

—Robert Houze, University of Washington, Seattle
Response
I am deeply honored to receive the AGU International Award. Thank you to the Union and my nominators. Any contribution to international research has been achieved in tandem with many people over a long period of time.
I became interested in the tropics. Forty years ago, forecasting variations in the monsoon was a rather haphazard empirical affair. But we had started to understand some of the basic dynamics that set the tropics apart. Not only was it an almost untouched field, it provided an opportunity to do something socially useful. With the growing power of numerical weather prediction, there seemed to be a hope that we could move from qualitative forecasting efforts to something more quantitative. But to achieve this goal, we needed to understand the elementary physics of the basic phenomena we were trying to predict. This requirement led to a series of low–latitude field experiments: MONEX, describing basic monsoon behavior, EMEX documenting the involvement of smaller scale elements in monsoon dynamics, TOGA in which was developed a real–time operational ENSO monitoring, TOGA COARE that provided new insights into -ocean--atmosphere interaction, and JASMINE investigating intraseasonal variability of the monsoon. My involvement in these international experiments has forged valued and lasting relationships across many communities around the world.

Perhaps the deepest gratification has come from working with many talented graduate students, many of whom are from overseas. I have mentored seven doctoral students from South America and seven from Asia. I have learnt so much from each of them about different approaches to life, research, and social interactions. This introduction to social differences has proven extremely useful as we endeavored to use our hazard forecasting techniques in Bangladesh, India, and Pakistan. Merely transferring technology turns out to be insufficient and, without due deference to different social norms, international projects often wither in the "Valley of Death." We are still learning how to become more effective.

Finally, I would like to acknowledge partners with whom I have worked, in particular, Robert Houze Jr., Roger Lukas, Timothy Palmer, Sri A. Subbiah, Tom Brennan, and Ernesto Sánchez–Triana. In addition, I thank members of my research group, many of whom have accompanied me on this interesting journey over the last few decades. To a large degree, Georgia Tech has made possible many of our international projects. Also, special thanks and gratitude for the steadfast support of my partner, Judith Curry.

—Peter J. Webster, Georgia Institute of Technology, Atlanta
Mioara Mandea received the 2014 International Award at the AGU Fall Meeting Honors Ceremony, held on 17 December 2014 in San Francisco, Calif. The award honors "an individual scientist or a small team for making an outstanding contribution to furthering the Earth and space sciences and using science for the benefit of society in less favored nations."
Citation
Mioara Mandea, program manager for the Solid Earth Directorate for Strategy and Programmes at Centre National d'Etudes Spatiales since 2011, started her scientific career during the very strict communist regime in Romania and obtained her Ph.D. at Bucharest University in 1993 under difficult conditions. This early experience and her persistent effort to overcome the difficulties also characterized her subsequent work. Be it in Vietnam or in Namibia, in Egypt or in India, to name just a few of the many places where she has been involved with the global geomagnetic ground-based network, she brought her knowledge, her field experience, and her determined approach to find solutions.
Mioara's career in the western European research community started with a number of research fellowships at the Institut de Physique du Globe de Paris. But it very soon took a more international direction when, in 1994, she became the head of the French National Magnetic Observatory, which included the responsibility for observatories outside France in less developed countries. When she was appointed the head of the geomagnetic section at the Helmholtz-Zentrum Potsdam in 2005, she forcefully initiated the expansion of the global networks of high-quality geomagnetic observatories.

In both France and Germany she highly prioritized building up student education and supervising Ph.D. students from less favored countries.

Mioara has devoted much effort to projects involving the international community. In particular, her contribution to the World Digital Magnetic Anomaly Map should be mentioned. Such maps are crucial to combining the various local surveys into a coherent global representation. Mioara was a key person in this initiative, as illustrated by her appointment as president of the Geophysical Maps Commission of the Commission for the Geological Map of the World.

Within the International Association of Geomagnetism and Aeronomy (IAGA), she became a member of the executive committee in 2007 and secretary general in 2009. In this capacity she was instrumental in organizing the 2013 Scientific Assembly of IAGA in Mexico. In the European Geosciences Union (EGU), Mioara became president of the Earth Magnetism and Rock Physics Division in 2007 and had a considerable impact on the structure of the division. In 2012 she was appointed general secretary of the EGU.

Her interest in preparing young scientists to exploit the challenging opportunities in the scientific fields of geophysics is illustrated by her membership in the Excellence in Geophysical Education Award Committee of AGU in 2008 and her role as chair of that committee in 2010.

Congratulations to Mioara for her valuable contributions to the science of Earth's magnetic field and her deep commitment to working for greater participation of scientists from less developed countries.

—Eigil Friis-Christensen, Technical University of Denmark, Lyngby, Denmark
Response
It is a great pleasure, a privilege, and an immense honor to be the recipient of the AGU 2014 International Award, especially considering the international reputation of AGU, fostering scientific excellence and promoting research in Earth and space sciences worldwide. I would not be standing here today were it not for Eigil -Friis—Christensen and his generous citation and for my colleagues who have supported my nomination.
Receiving this award has a special significance for me, as I have myself been the subject of a broad international education and career in institutions and universities of Romania, France, and Germany. Here I would like to briefly address my two reasons for feeling so privileged: the object of my studies and the people I have shared my work with. My research has focused on the measurement, observation, modeling, and theory of understanding the multitude of magnetic fields encountered in the Earth's and Earth-like planets' space. Recently, my interest has shifted to a wider range of topics, mostly related to the solid Earth's observation from space, a great challenge but also an enriching experience that has familiarized me with a highly qualified team. My current position in Centre National d'Etudes Spatiales (CNES) has also opened new perspectives for international projects and collaborations.

I have always considered that doing science is a hobby worth sharing with others, colleagues, or students. I firmly believe that it is our responsibility to invest resources in the community's well-being, so I have been involved in many activities with AGU, the European Geosciences Union (EGU), and the International Association of Geomagnetism and Aeronomy/International Union of Geodesy and Geophysics (IAGA/IUGG). The dynamics of human relationships is a fundamental aspect of scientific research, especially nowadays when research is understood as a collaborative practice: I have been very lucky from this point of view. A list of all collaborators I am indebted to includes more names than I could possibly evoke here and now….

Nevertheless, on this special occasion, I would like to thank -Jean—Louis Le Mouël, without whom my career in geosciences would have never been realized. It is rightfully customary to take a moment and thank the family: my parents; my daughters, Anamaria and Raluca; and my sister, Daniela, along with their relatives and families. To finish, let me address my final thanks to my students, my colleagues, my friends, who have played such an important role during these years, and again share with them this wonderful recognition. Thank you.

—Mioara Mandea, Centre National d'Etudes Spatiales, Paris, France
Jaime Urrutia Fucugauchi received the 2013 International Award at the AGU Fall Meeting Honors Ceremony, held on 11 December 2013 in San Francisco, Calif. The award honors "an individual scientist or a small team for making an outstanding contribution to furthering the Earth and space sciences and using science for the benefit of society in developing nations."
Citation
Jaime Urrutia Fucugauchi was born in Chihuahua, Mexico. His surname Urrutia means "distant" in Basque, and Fucugauchi means roughly "Good luck—come in!" in Japanese. And Jaime, of course, is "James" in Spanish. Thus, Jaime was international from birth. There could hardly have been a better candidate for the AGU International Award.
Jaime did his bachelor's degree at the National University of Mexico (UNAM) and his Ph.D. at the University of Newcastle, Newcastle upon Tyne, UK. He spent a year as a postdoc at the University of Michigan, where he did research in paleomagnetism and nuclear geophysics. Back at UNAM he mounted a first-rate paleomagnetism lab, which expanded to a network of laboratory facilities, and began publishing his several hundred contributions on age determinations, paleoclimates, tectonics, and environmental pollution. In 1997 he was appointed director of the Institute of Geophysics at UNAM, and in June 2013, he became a member of the UNAM Board of Governors, the highest corporate body of the university, which appoints the rector and the directors of schools and research institutes. Jaime has also served as International Secretary of AGU, an elected office that involves membership of the Board of Directors of AGU. The list of Jaime's well­deserved awards and distinctions is overwhelming. He is an enthusiastic promoter of international collaboration.

Let me tell you briefly about Jaime's work on the Chicxulub impact crater. Jaime picked up where his professor Antonio Camargo, a geophysical engineer at PEMEX, left off. PEMEX was after discoveries of a different sort. The peculiar disturbed area of the Yucatan Peninsula where the asteroid had impacted 66 million years ago did not look promising as an oil field. But Jaime realized that this was a major discovery even though many experts were doubtful. So he organized a homegrown effort that took a decade of exploration. The crater measures more than 200 km across, half on land and half offshore. Now, it is agreed that the age of the impact was close to 66 million years, which coincides with the extinction of land-based dinosaurs and oceangoing ammonites, among others. Jaime's persistence has led to several major projects investigating the crater structure, deformation, drilling, ejecta blanket, and impact effects. The violence of the impact had indeed caused local rocks to form tektites, shocked quartz features, and the globally distributed ejecta layer that marks the K-T boundary.

Congratulations to Jaime for his valuable contributions to geophysics and his well-deserved award. ¡Enhorabuena!
—CINNA LOMNITZ, Universidad Nacional Autónoma de México, Mexico City, Mexico
Response
Thank you, Cinna, for your kind and generous citation and for your friendship. It is a great recognition having been selected for the 2013 International Award. I feel honored, especially considering the international breadth of AGU, fostering scientific excellence and promoting research in Earth and space sciences worldwide. AGU has evolved over the years, becoming increasingly international and multidisciplinary, providing the intellectual framework and networking for research collaboration. I have been privileged to serve as International Secretary of the Union, which together with work in the committees permitted me to better appreciate the range of activities and the programs AGU does to serve its membership and the geophysics community.
As Professor Lomnitz points out, I started doing research in paleomagnetism after having been trained in exploration geophysics. At the time, the lack of laboratory facilities was an incentive to create a network of laboratories to carry on the research projects, which in turn prompted work on tectonics, stratigraphy, geochronology, paleoclimates, and, eventually, impact craters. The research on the Chicxulub impact has been an interesting, wonderful adventure constantly opening new avenues as we attempted to move forward. The studies on the impact and the Cretaceous­Paleogene (K-Pg) boundary involve researchers from many different disciplines and from several countries, becoming a major international interdisciplinary effort. The structure marking the impact site is located in the Yucatan platform in the southern Gulf of Mexico. It was first explored by the Petroleos Mexicanos oil company and was interpreted in terms of an impact crater by Antonio Camargo and Glen Penfield. The Chicxulub crater is the source for the globally distributed K-Pg boundary layer. The impact affected the life support systems of the planet, causing the mass extinction of organisms at the K-Pg boundary. Professor Camargo was a gifted and generous person who contributed greatly to the oil exploration programs and at the same time mentored generations of geophysicists in the country.

Carrying out research in developing countries presents additional challenges due to limited resources and often inadequate infrastructure. Geosciences research increasingly requires global multidisciplinary approaches. Understanding how deeply interrelated Earth's components and processes, population growth, increased needs of mineral and energy resources, global anthropogenic impacts, and studying the planet as an interconnected system are emphasizes the need of international cooperation. In the short and long term, all efforts to promote and facilitate interactions and cooperation among scientists from diverse regions and disciplines will strengthen and bring benefits to the geosciences community and society.

I am grateful to the students and colleagues who over the years have shared the passion for the studies and projects, making the whole enterprise a wonderful adventure. I thank Cinna Lomnitz, Xixi Zhao, Tom Beer, Ligia Pérez-Cruz, Stefano Vignudelli, and Marina Stepanova and all my friends for their support, with my thanks and love to Ligia, Araxi, Avedis, Dario, Humberto, and Margarita. Finally, thanks to the American Geophysical Union for providing a stimulating and inspiring environment for unselfish cooperation and for the advancement of science.

—JAIME URRUTIA FUCUGAUCHI, Universidad Nacional Autónoma de México, Mexico City, Mexico
Zuyin Pu received the 2012 International Award at the AGU Fall Meeting Honors Ceremony, held on 5 December 2012 in San Francisco, Calif. The award honors "an individual scientist or a small team for making an outstanding contribution to furthering the Earth and space sciences and using science for the benefit of society in less favored nations."
Citation
Throughout his distinguished career, Zuyin Pu has dedicated himself to illuminating fundamental processes in the magnetized plasmas of the terrestrial magnetosphere while concurrently mentoring and inspiring more than a generation of young Chinese scientists. He is an ideal recipient of an award that reflects AGU's commitment to unselfish collaboration in science. Widely appreciated for his outstanding analysis of the Kelvin-Helmholtz instability (K-H-I) of the magnetopause, first through analytical studies and thereafter through computational modeling, Zuyin demonstrated that the K-H-I transports momentum across the magnetopause through both wave and reconnection processes. He clarified the relation among different and somewhat confusing results previously published by others and took the issue from an amusing theoretical nicety to a key element in our understanding of the ways in which the solar wind controls the magnetosphere. Magnetic reconnection is central to the transport of mass, energy, and momentum in a magnetized plasma. Although recognized as an efficient mechanism for driving large scale magnetospheric dynamics, reconnection has been challenging to understand fully because it is transient and it couples scale lengths that differ by many orders of magnitude. Zuyin and collaborators clarified various ambiguities. Analyzing data from the magnetopause, they showed that reconnection occurs in regions off the equatorial plane where the fields of the magnetospheric and solar wind plasmas are closest to antiparallel and also near the equator through component reconnection that arises where plasma flow contributes most effectively.
Thus Zuyin and collaborators addressed the question "is antiparallel or component reconnection dominant" by demonstrating that "they are both important."With junior colleagues, Zuyin used Cluster multi-spacecraft data to identify the elusive signature of a 3-D magnetic null, i.e., a structure in which fields reconnect around a localized region where the field vanishes. The result, important for understanding both space and laboratory plasmas, was singled out as one of the outstanding results established by the Cluster mission in its first ten years. The International award recognizes not only scientific contributions but also distinguished service and an international perspective. Zuyin served with distinction and with great sensitivity to the expectations of his fellow scientists as Asia Pacific Editor of JGR-Space Physics.

He formed a critical link between the Chinese Double-Star science team and the scientists on Cluster and Themis. Zuyin steered many of the best and the brightest of the Chinese students to the U.S. and Europe for graduate studies and helped them face the challenges of difficult studies while learning to fit into unfamiliar cultures and succeed brilliantly. Zuyin has spent much time out of China, visiting laboratories in Europe and in the U.S. (fortunately for me, he spent two years at UCLA) to interact with colleagues and students while pursuing top level scientific studies. It would be hard to think of an awardee who more brilliantly personifies "unselfish cooperation." For his distinguished scientific contributions that rest heavily on collaboration with international partners and for service to the international scientific community, Zuyin Pu is a most worthy recipient of the AGU International Award.

Margaret Kivelson, Institute of Geophysics & Planetary Physics, University of California Los Angeles, Los Angeles, California
Response
Many thanks to AGU, Margaret Kivelson, and my peers in space physics for selecting and nominating me as the AGU 2012 International Awardee. This award is given "for making an outstanding contribution to furthering the Earth and space sciences and using science for the benefit of society in less favored nations." I feel highly honored to be granted this great International Award.
I began my academic career in 1962 under the guidance of Zhao Jiuzhang, the founding father of geophysics and space sciences in China. In late 1979 I visited UCLA, working with Margaret Kivelson. Since returning to China, I have dedicated myself to working on magnetospheric physics, teaching young Chinese students and strengthening our links with colleagues worldwide.

In studying instabilities in the magnetosphere, Margaret Kivelson and I demonstrated that Kelvin-Helmholtz waves at the magnetopause transport energy from the solar wind to the magnetosphere, carrying enough energy to generate micro-pulsations by field line resonances. In the early 1980s, we began to get continuous support from NSFC for research on energy transport in geospace. Then I started the study of magnetic reconnection with Z. X. Liu of NCSS, CAS. In the 1990s, I visited the MPIA, Katlenburg-Lindau, Germanythree times, working on substorm mechanisms with A. Korth and B. Wilken. After that, as a CO-I of the ESA Cluster Mission and a key member of the Chinese Double Star Science Team, I set up a research group at Peking University studying 3-D multiple-scale magnetospheric processes with Cluster-Double Star coordinated measurements. The Chinese team made the first observations of in situ evidences for a null and a null-null pair in 3-D reconnection, through a close collaboration of C. J. Xiao, X. G. Wang, Z. Y. Pu, etc. We also found that reconnection occurs simultaneously on the high-latitude magnetopause where solar wind and geomagnetic fields are "anti-parallel," and at low-latitudes where "component" reconnection dominates. Recently, based on THEMIS measurements and in close relation with the UCLA and ISSI teams, we are continuing studies of near Earth substorms and the 3-D nature of magnetopause reconnection.

I regard this award as an honor largely given to the magnetospheric physics/magnetic reconnection group at Peking University, Beijing, China for our collective achievements made through close collaboration with colleagues from many countries. I am very happy to share this great honor with my colleagues and students at Peking University.

Many thanks to Double Star, Cluster and THEMIS Missions for providing high quality data for the study of multiple-scale magnetospheric processes.

Many thanks to Margaret Kivelson, Philippe Escoubet, Vassilis Angelopoulos, Tony Lui and all colleagues across the world who have collaborated with us and helped to promote space sciences in China.

I must share this honor also with my wife Ping Liu; without her support and understanding, I would not have been able to give my full concentration to space physics research.

Developments of Earth and space sciences require international cooperation. I hope we will continue to enjoy a warm and harmonious environment in the future to further strengthen the fruitful collaborations between the international community and Chinese scientists.

–Zuyin Pu, Peking University, Beijing, China
Tammo Steenhuis received the International Award at the 2011 Fall Meeting Honors Ceremony, held on 7 December 2011 in San Francisco, Calif. The award honors "an individual scientist or a small team for making an outstanding contribution to furthering the Earth and space sciences and using science for the benefit of society in less favored nations."
Citation
Tammo Steenhuis has left an indelible mark on hydrological science and water resources engineering in the form of exciting research and in the form of a large number (>70) of graduate students who carry on his legacy. Steenhuis has well over 200 publications in ISI-­rated peer-­reviewed journals that address a wide range of water resources issues. His early scientific achievements concerned pollutant movement through agricultural watersheds. His highly cited work on preferential flow in the vadose zone from the 1990s explained why standard percolation theories failed to predict the observed presence of pesticides and other contaminants in groundwater. Steenhuis and his graduate students also played central roles in developing variable source area hydrology. These fundamental concepts are now widely adopted in other watersheds including those of the Susquehanna in the United States and the Blue Nile of Ethiopia.
Steenhuis's research and educational activities have increasingly expanded beyond the United States. Much of Steenhuis's and his group's research has focused on developing nations including Ethiopia, Ghana, Mali, Rwanda, Zimbabwe, the Philippines, Honduras, Mexico, Indonesia, India, Thailand, and China. This work addresses the specific water resources issues in the context of each region's unique hydrology. For example, in the Philippines he focused on hillside springs; in Ghana the focus was on small water supply impoundments; and in the north China plain, groundwater overdraft was at the center of attention.

One of Tammo Steenhuis's most notable international achievements is the establishment of a successful graduate program in water management and hydrology at Bahir Dar University in Ethiopia. He was involved at all levels including securing funding, developing the program and courses, coordinating faculty and staff, actively teaching several courses, and mentoring graduate students in their research projects. The primary goal of this program is to train local professionals in the skills needed to address the region's growing crises in water quality and soil degradation. Steenhuis initiated his work in Ethiopia with a 2002 grant from the U.S. Agency for International Development (USAID). This led to the establishment of a program entitled "Training and Research in Integrated Watershed Resources in the Lake Tana Basin" at Bahir Dar University. Rather than bring Ethiopian students to Cornell University, this program brings Cornell's faculty, staff, and course materials to Ethiopia, to complement and enhance existing educational resources.

In light of Tammo Steenhuis's ceaseless efforts to improve our fundamental understanding of water resources issues, especially in developing countries or parts of the world facing critical water crises, we nominate him for the AGU International Award. Unique to Steenhuis's accomplishments are his continuous efforts to build educational and research capabilities within countries and regions where such resources are scarce and difficult to accrue. Thus, not only has he improved our understanding of hydrological processes central to water resources protection in many parts of the developing world, but he also has been largely instrumental in enabling scientists and engineers in these areas to more effectively continue to improve our knowledge of these systems.



—Nick van de Giesen, Civil Engineering and Geosciences, Delft University of Technology, Delft, Netherlands
Response
Professor van de Giesen, thank you very much for your kind words of introduction. I am honored, and I know that I am standing here thanks to the many people with whom I have been cooperating.
I remember vividly 40 years ago to the month when Aafke, our 6-­month-­old daughter Femmigje, and I boarded a KLM plane in Amsterdam to move to Madison, Wisc., where I would become a graduate student of Gary Bubenzer. We had a vague understanding that we did not want to stay in the United States because the war in Vietnam was a bad thing. However, after I graduated, Norm Scott, the chairman of what is now Biological and Environmental Engineering (BEE) at Cornell University, took the risk of hiring a foreigner—the first. And now, 40 years later, we are still in the United States. Not much has changed in that 40 years. The plane tickets from Europe to the United States are still the same price, and there is still a war but now in Afghanistan.

International work takes two to tango. Spending the funds according to well-established procedures is not sufficient for cooperation; it is like a dancer with two left feet. In our case, it was Bahir Dar University president Tsehai Jemberu who invited Amy Collick and me to write a $150,000 grant, which Bahir Dar University would be able to submit for Ethiopian funds, in order for Cornell University to run one of the first master's programs in Integrated Watershed Management. U.S. Agency for International Development/Higher Education for Development (USAID/HED) and the U.S. Department of Agriculture funded the second batch of master's students in this unique program. The graduate school deans Allison Power and Terry Plater were helpful in allowing us to give, for the first time, a Cornell degree without the recipient setting foot on the Cornell campus. Alice Pell aided in obtaining a Cornell grant for paying the Ethiopian students' tuition. The chance for a Cornell degree made it possible for us to select the very best applicants in Ethiopia. The department and, especially, the chairman, Mike Walter, were very supportive and allowed me to be creative and flexible with my teaching and other duties at Cornell. Recently, Baylie Damtie, the current president of Bahir Dar University, visited the Cornell campus in support of the cooperation. The master's program, with the great help of many, especially Amy Collick, has now educated 34 master's students. Eight of them are now in Ph.D. programs on three continents. In addition, we have published 12 peer-­reviewed papers on the hydrology of Ethiopia. I am really proud of what has been accomplished by all of these individuals. They share in this award.

Cornell is a marvelous place to do research. Where else is it possible to work with so many top-notch colleagues, two of whom are Horton medal winners: Wilfried Brutseart and Jean-Yves Parlange. The Cornell Soil and Water Group (that includes me) is very much indebted to them for making science doable. I strongly believe that they contributed greatly to the success of the group. In addition, over the years it has been a great delight and thrill to work with many graduate students and postdoctorate scientists, many of whom are now professors with large research programs. These once young scientists have been amazingly productive and are responsible for much of the work that has been mentioned in the citation. My only task was to give them the freedom to explore and to make it fun and rewarding for them to do the research.

It is rightfully customary on these occasions to take a moment and thank the family. I would like to thank Aafke and our nine children for their willingness to put up with my late hours and "odd" belief that solving a problem or writing a paper has always been more interesting than going to a movie, seeing a play, or watching TV. Lately, since the children are out of the home, the trips have become longer and more often. I know that the free air miles tickets are really not sufficient appreciation, and thanks to them.

Finally, I am deeply grateful to AGU and, specifically, the members of the committee for choosing me as the 2011 recipient of this wonderful international award.

—Tammo Steenhuis, Cornell University, Ithaca, N.Y.
Yun-tai Chen received the International Award at the 2010 AGU Fall Meeting Honors Ceremony, held on 15 December 2010 in San Francisco, Calif. The award honors "an individual scientist or a small team for making an outstanding contribution to furthering the Earth and space sciences and using science for the benefit of society in less favored nations."
Citation
In the mid-1970s I worked with John Filson on Asian tectonics. While researching this, we looked at Chinese publications and discovered that they did not yet accept the theory of plate tectonics! On a recent visit to China I saw where their science was today, and on understanding who had contributed greatly to this, I realized I had found a very worthy candidate for AGU's prestigious International Award.
Yun-tai Chen received his Ph.D. in geophysics from the Chinese Academy of Sciences in 1966. He spent some time in the Department of Applied Mathematics and Theoretical Physics at Cambridge University in the 1970s and then came to the University of California, Los Angeles (UCLA) in the early 1980s to work with Leon Knopoff on earthquake fracture mechanics. Though I had met Chen briefly in the 1970s, it was in the 1980s that I came to know and admire his research. Chen then returned to China and became a professor in the State Seismological Bureau in Beijing, where he is still an emeritus professor.

Chen was elected to the Chinese Academy of Sciences in 1991 and as a Fellow of the Academy of Sciences for the Developing World in 1999. From 2001 to 2008 he was the dean of the School of Earth and Space Sciences at Peking University.

Chen played a major role in the development of modern seismology in China and in the wide deployment of digital seismic instruments there. His own research has concentrated on modeling the seismic source as a propagating crack and on simulating earthquake sequences. He has also worked on analysis of both teleseismic and strong ground motion data, particularly from significant Chinese earthquakes, to extract information on the earthquake rupturing process. In recent years he has made great efforts to promote the application of studies of the earthquake rupturing process to rapid emergency response to earthquake disasters and has obtained some success for Chinese earthquakes. Since the mid-1970s, Chen has published more than 200 scientific papers in peer­reviewed journals.

Chen is currently a member of the Bureau of the International Union of Geodesy and Geophysics (IUGG), as well as a member of the International Association of Seismology and Physics of the Earth's Interior's (IASPEI) Commission on Earthquake Hazard, Risk and Strong Ground Motion, having served on these committees for several years. He was an indefatigable and unselfish organizer or co-organizer of several international workshops or training courses in many locations that promoted international scientific cooperation. To list an example, in 2006 as cochair, he and his colleagues organized the 2006 Western Pacific Geophysics Meeting in Beijing, which is widely considered to have been a successful regional AGU meeting.

For his lifelong achievements and dedication, Chen has received many awards and medals in China as well as a medal awarded by Luxembourg for scientific achievements and promotion of friendship between the Chinese and Luxembourg people, in 1987. It is very fitting that he has been selected to receive the 2010 International Award "for making an outstanding contribution to furthering the Earth and space sciences and using science for the benefit of society in less favored nations." Even though China may not be a truly "less favored nation" today, during much of Chen's long and illustrious career it was considered to be so. It is therefore a great honor and a pleasure for me to present this citation to him.

—SHAMITA DAS, University of Oxford, Oxford, UK
Response
Thank you, Shamita, for your generous citation. It is a great honor for me to be bestowed the 2010 AGU International Award. It was a total surprise and a great pleasure for me when I received the notification letter from Tim Grove, AGU president. Almost 1 month later, I just knew that I had received this prestigious award because of the nomination of an international group of distinguished geophysicists. I sincerely thank Shamita Das, Leon Knopoff, Peter Suhadolc, Giuliano Panza, Raul Madariaga, and Brian Kennett for their generous nomination and enthusiastic support.
Among my generation, very often I was complimented on being a person of good fortune, as my Chinese name means. I must admit that these compliments are generally true. It has happened that I fortunately have been in the right place at the right time when I came to the significant turning points of my life. I thank my teachers at high school for their teaching and guidance; in 1956 I succeeded in passing the keen entrance examination and being admitted to the prestigious Department of Physics of Peking (Beijing) University. I thank the late professor Fu Cheng-yi, a Ph.D. postgraduate of Beno Gutenberg of the California Institute of Technology in the 1940s, not only for the unforgettable teaching he has done since the late 1950s, when I was an undergraduate at geophysics in Peking University, but also for his guidance in the theory of seismic waves and sources and his profound influence on me throughout my research career. I thank Zeng Rong-sheng for his guidance since 1962, when I became a Ph.D. graduate student at the Institute of Geophysics, Chinese Academy of Sciences (IGCAS). Both professors are modest, prudent, and free from arrogance and rashness in their style of work, and because of their perseverance in scientific research even though under adverse circumstances, both are my lifelong paragons.

Once again, in 1966, I fortunately commenced my Ph.D. just a few months before the Cultural Revolution broke out in China. I thank the senior scientists at ­IGCAS, the late professors Fu Cheng-yi, Gu Gong-xu, Li Shang-ban, Zeng Rong­sheng, and Xie Yu-shou, who gave me plenty of encouragement and guidance even though they were under extremely difficult circumstances in the Cultural Revolutionary period in China. Without their encouragement and guidance I would not have been able to make any progress in the studies of source processes of the significant earthquakes that occurred on the Chinese mainland in the period 1966–1976.

In 1981–1983 I was lucky to be enthusiastically recommended by both the late professors Fu Cheng-yi and Gu Gong-xu to UCLA to work on earthquake fracture mechanics as a postdoc under the guidance of Leon Knopoff. I am deeply grateful to Leon for the guidance and influence he gave me in scientific insight and for his innovative thinking, his hard work in scientific research, his tirelessness in teaching, and his unselfish and cooperative spirit.

I would like to take this opportunity to thank my wife, Zeng Qi-qin; my parents; all the members of my family for their support and understanding of my research so that I was able to focus my energies on science; all of my colleagues and friends who helped me in various ways; and at last but not least, AGU, which has awarded me the prestigious International Award in recognition of the work I have done in my scientific research career.

—YUN-TAI CHEN, Institute of Geophysics, China Earthquake Administration, Beijing, China
Alik Ismail-Zadeh received the AGU International Award at the Joint Assembly, held 26 May 2009 in Toronto, Ontario, Canada. The award honors "an individual scientist or a small team for making an outstanding contribution to furthering the Earth and space sciences and using our science for the benefit of society in less favored nations."
Citation
It is a pleasure to introduce Alik Ismail-Zadeh, recipient of the 2009 AGU International Award. Alik Ismail-Zadeh, a theoretical geophysicist born in Azerbaijan and educated in Russia, built international cooperative linkages at the detailed research level. He then widened those linkages to deal with the societal implications of his research. He heavily invested his time and energy to foster international collaboration among geophysicists at international, regional, and national levels. Since the early 1990s he has established international research cooperation with universities and research centers worldwide. The list includes prestigious European, American, Japanese, and Israeli universities as well as research institutes of the Russian Academy of Sciences, Azerbaijan Academy of Sciences, Georgian Ministry for Science and Education, and Pakistani Academy of Sciences. For more than a decade he has worked and taught at the Abdus Salam International Centre for Theoretical Physics to promote geophysical science and education in the third world.
My involvement with Alik started about 10 years ago after he agreed to become vice chair of the Commission on Geophysical Risk and Sustainability of the International Union of Geodesy and Geophysics (IUGG). In that role, we jointly organized a meeting at the Hungarian Academy of Sciences. Alik was successful in attracting participants from Eastern European countries and finding funding for them. The meeting issued the Budapest Manifesto on Risk Science and Sustainability (www.iugg.org/publications/reports/budapest.pdf), which guided the subsequent work of the commission.

In due course Alik became chair of the commission, and after the 26 December 2004 Indian Ocean tsunami he prepared a special IUGG resolution (http://www.iugg.org/resolutions/) that was presented to the United Nations World Conference on Disaster Reduction, in Kobe, Japan, and formed the basis for similar resolutions from the International Council for Science (ICSU). The subsequent implementation of the Indian Ocean Monitoring System is, in part, attributable to the credibility that these resolutions imparted to the process. He is an indefatigable organizer of international workshops in many locations that attract outstanding contributors, promote international cooperation, produce high-quality publications, and generate tangible outcomes.

Alik has long been involved with AGU, and displaying the spirit of unselfish cooperation that AGU seeks to foster, he has worked actively to expand AGU activities in Eastern Europe, especially in Russia and other countries of the former Soviet Union; in 2002 he founded the Russian Contact Center of the AGU to promote cooperation between AGU members in the former Soviet Union. He served several terms on the AGU Committee for International Participation. Most recently, he was appointed chair of the newly established AGU Focus Group on Natural Hazards.

Alik is an extremely organized and prodigious worker. His organizational abilities led to his being elected secretary-general of the IUGG. As one of the most senior IUGG officers, he promotes cooperation between IUGG and ICSU regional offices. He is co-organizing the International Union of Theoretical and Applied Mechanics (IUTAM)/IUGG Spring School, Fluid Mechanics and Geophysics of Environmental Hazards," which will take place in Singapore later this year, and he is part of the IUGG project Geoscience for Africa" on the topic of geohazards in Africa.

His success in these endeavors arises not only because of his energy and drive, but also because of his engaging personality and a fluency with languages that enables him freely to converse in English, Russian, German, and, of course Azeri, his mother tongue, which is sufficiently akin to Turkish that he can freely converse with the Turks as well.

We honor Alik Ismail-Zadeh in recognition of his outstanding work for the international geocommunity.

—TOM BEER, International Union of Geodesy and Geophysics and Commonwealth Scientific and Industrial Research Organization (CSIRO), Aspendale, Victoria, Australia
Response
Thank you, Tom, for your kind and generous citation and for your friendship. It is a great and unexpected honor for me to have been selected for the 2009 AGU International Award. I know that today I am a recipient of this award because an international group of distinguished scientists decided that I deserve to receive this honor. I thank Tom Beer (Australia), who nominated me, and Harsh Gupta (India), JoAnn Joselyn (United States), Volodya Kossobokov (Russia), Lawrence Mysak (Canada), Giuliano Panza (Italy), and Uri Shamir (Israel) for their generous support. And surely I am very grateful to AGU for this honor.
I was a bit surprised when I read an e-mail from the AGU president about the award and found that the International Award is given for advancing science and benefiting society, while laboring under adverse circumstances with limited resources." I have not viewed myself as a scientist who works under adverse circumstances with limited resources, but this phrase has brought me to remember life in Russia after Perestroika, the difficulties in the Russian economy, and the critical situation in Russian science.

Because of a lack of state funding, Russian academic institutions felt starved of international journals in libraries or access to them via the Internet. Russian scientists, especially young researchers, could not participate in major international meetings. I am thankful to AGU, particularly to Fred Spilhaus, and to the ExxonMobil Corporation for their support of my project to establish the Russian Contact Center of the AGU in Moscow. The Center has been promoting activities of geophysicists living in Russia and the former Soviet republics and assisting them to access AGU publications and to attend AGU meetings.

Since the mid 1990s, I have been working in Europe, particularly at the Universität Karlsruhe (Germany) and at the Institut de Physique du Globe de Paris (France), and I still keep my position and graduate students at the Russian Academy of Sciences. A decade ago, I joined the International Union of Geodesy and Geophysics, and today I try to do my best to promote activities of geophysicists working in many parts of the world.

I am happy to seize the opportunity to thank all my colleagues around the world with whom I have shared great moments of scientific findings and who helped me to strengthen research cooperation between nations. I must mention one person who profoundly influenced me in my scientific thinking, in my style of research work, and in developing international cooperation. This person is Vladimir Keilis-Borok, a distinguished professor at University of California, Los Angeles, and the Russian Academy of Sciences. I will always be very grateful to him for starting me off in the right direction.

My wife, Sonya, keeps asking me why I go to the Institute seven days a week returning sometimes close to midnight. The answer is simple. I am a scientist, and my research and my work for the geophysical community are a pleasure and a boundless joy. I thank Sonya, my sincere supporter, who accepts my frequent and sometimes prolonged absences, and who makes it possible for me to focus my energies on science and on international scientific cooperation.

I express my heartfelt gratitude to AGU. The International Award is the most splendid award in recognition of contribution to the international geophysical community.

—ALIK ISMAIL-ZADEH, Russian Academy of Sciences, Moscow, Russia
Laike Mariam Asfaw received the AGU new international award at the 2008 Joint Assembly Honors Ceremony, which was held on 29 May 2008 in Fort Lauderdale, Fla. The award honors "an individual scientist or a small team for making an outstanding contribution to furthering the Earth and space sciences and using our science for the benefit of society in less favored nations."
Citation
Laike Mariam Asfaw became the director of the Addis Ababa Geophysical Observatory (AAO) at Addis Ababa University, Ethiopia, in 1978. His quiet calm and dedication have ensured a continuous, high-quality data stream throughout the often politically turbulent period since. He is also deeply involved in the geophysical education of his country's science students, understanding, awareness-raising, and advising on its seismic and related hazards, and the promotion of its science on the international stage.
The AAO was founded in the International Geophysical Year (IGY) as a geomagnetic observatory, still one of the few in Africa. Originally using paper records, hourly mean data have been produced since the observatory's inception; minute mean values have been available since 2000. It is now an International Real-Time Magnetic Observatory Network (INTERMAGNET) observatory, indicating that it adheres to the highest standards of operation and, through satellite communication, provides data in near real time. Seismometer installation took place in 1959 and was upgraded with digital equipment in 1997. The AAO now also manages the Incorporated Research Institutions for Seismology (IRIS) broadband and other short-period digital seismic stations in Ethiopia, and is an auxiliary Comprehensive Nuclear-Test-Ban Treaty Organization station. A continuously running GPS receiver has recently augmented the instrument base, and AAO is an International Global Navigation Satellite System (GNSS) Service station. The observatory's development and expansion and commitment of overseas funds would not have happened without Laike's leadership. He also ensures that AAO staff and students are actively involved in research based on the observatory's data.

Laike's numerous major committee memberships have included the International Association for Seismology and Physics of the Earth's Interior committee for developing countries, the International Association for Geodesy (IAG) working group on the application of geodetic studies for earthquake prediction, the working group on verification technology for the Comprehensive Nuclear-Test-Ban Treaty, and the International Union for Geodesy and Geophysics/IAG working group on dynamic isostasy.

The Ethiopian rift and Afar regions are unique in showcasing the late stages of continental breakup above sea level, so the AAO hosts a constant stream of overseas visitors seeking advice and support. Laike was Ethiopian project leader for the Ethiopia Afar Geoscientific Lithospheric Experiment involving some 80 Ethiopian and overseas scientists, including practically every geophysicist in Ethiopia—well educated and enthusiastic, thanks to Laike and his team. Ethiopia's Afar region remains in the grip of a seismovolcanic crisis, at the start of which a new 60-kilometer-long, 6-meter-wide magmatic segment opened up involving the injection of vast quantities of material into the crust. Laike has been advising both the national and regional governments, at presidential level, on the associated hazard. At the time of this writing, the seismometers have just recorded yet another earthquake swarm followed by a dyking event.

Laike's vision and enthusiasm continue unabated. He recently successfully proposed the expansion and transformation of the AAO into an Institute of Geophysics, Space Science and Astronomy, incorporating other units within the university's science faculty to form an interdisciplinary center.

I am expecting Laike to respond to this citation with his usual modesty, suggesting his colleagues should take the credit. Don't be fooled—he has been the long-term driving force behind AAO's success. His colleagues and many Western scientists were enthusiastic supporters of the nomination leading to this award, commenting on his ability to help acquire the highest-quality data, and his selfless commitment to furthering the careers of his younger colleagues. It is an honor to present someone who embodies and has put into practice AGU's motto in such challenging circumstances over the past 30 years.

Laike Asfaw is a wonderful ambassador for his science and his country, and it is fitting to bestow AGU's new international award on him in the AAO's fiftieth-anniversary year.

—KATHRYN A. WHALER, University of Edinburgh, Edinburgh, UK
Response
Thank you, Kathy, for your generous remarks. I also thank the supporters of my nomination: Peter Maguire of University of Leicester, and Andrew Nyblade of Pennsylvania State University. I am grateful to AGU for bestowing its new international award on me.
We inherited an excellent observatory from Father Pierre Gouin, S.J., the distinguished Canadian founding director. At the time, many people were of the opinion that that was the end of the geophysical observatory of Addis Ababa, and it went that way for a short time before a recovery could start. This international award is a witness that the recovery has succeeded at last. In the tasks of recovery and forging ahead, my colleagues Gebrebrhan Ogubazghi, currently at Asmara University, Eritrea, and Atalay Ayele, with whom I work now, played very significant roles. The success is also a tribute to the many scientists who worked with our observatory.

As Kathy mentioned, the observatory I come from was founded during the International Geophysical Year in 1957 as a geomagnetic station. Since then, numerous programs and projects have been actively contributing to a number of branches of geophysics. The early collaborations with Institut de Physique du Globe de Paris and Laboratoire de Sondages Electromagnétiques de l'Environnement Terrestre of France in geomagnetism and ionospheric physics and with the U.S. Coast and Geodetic Survey in seismology were the most significant ones. These important programs are still active after over 40 years of operation under the newer names of INTERMAGNET and IRIS/U.S. Geological Survey, respectively. The other short- and long-term projects conducted earlier at different times are too numerous to list here.

Since 1990 a number of projects in geodesy, seismology, applied geophysics, and tectonics supported by the Swedish International Development Cooperation Agency (SIDA), the Natural Environment Research Council, and the National Science Foundation, of Sweden, the United Kingdom, and the United States, respectively, have been carried out in the northern East African rift and the Afar to measure and localize rift extension rates, map the lithosphere in three dimensions, and understand the process of transition from continental to oceanic rift.

Currently there is a concerted effort by a group of universities in Europe and the United States with the Addis Ababa Observatory and the Earth science department of our faculty to extend and deepen this knowledge through unprecedented seismic and geodetic networks augmented by other geophysical and interferometric synthetic aperture radar methods. Several postgraduate students are involved in this program.

In all these activities the local support for research has always been very limited. During the execution of projects, in all our endeavors to handle local difficulties, our foreign partners have been understanding and supportive.

In all the joint programs and projects, our priorities have always been training of young graduates and building infrastructure. Regarding infrastructure and manpower training, SIDA supported us for a long period, bringing up the capacity of our observatory to a level that made it, we hope, a worthy research partner to collaborating foreign institutes.

The initial decision of the IGY's committee to start a geomagnetic station at an equatorial site formed the basis of all of the work done at the Addis Ababa Observatory. With the launching of the International Heliophysical Year in 2007, new opportunities to develop space and atmospheric sciences are presenting themselves. In a similar vein the Addis Ababa Observatory will take up the challenge of developing these fields in the country.

The sum total of research endeavors at Addis Ababa Observatory will require a larger institute to lead them. Currently, the Addis Ababa University, to which we belong, is transforming our observatory into such an institute.

—LAIKE MARIAM ASFAW, Geophysical Observatory, Addis Ababa University, Ethiopia
Uppugunduri Aswathanarayana
Citation
It is a distinct pleasure to present the new international award citation for Uppugunduri Aswathanarayana, honorary director of the Mahadevan International Centre for Water Resources Management, in India. This award, here being presented for the first time, recognizes individuals or small groups that further the Earth and space sciences, and use science for the benefit of society in less favored nations.
I became acquainted with Professor A (as he is known to those who have difficulty pronouncing his name) in the course of geophysical fieldwork in East Africa in the mid-1980s, when he was head of the Department of Geology at the University of Dar es Salaam in Tanzania. I have followed his diverse career ever since. In July 2006 he turned 78, but he hasn't slowed down at all!

His career as an educator in developing countries over the past half-century has been remarkable. He has written a series of six books on ecologically sustainable, economically viable, and employment-generating ways of natural resource management. These volumes have received excellent reviews in international scientific journals, and are used as university-level textbooks and reference books all over the world.

In Tanzania, Professor A demonstrated in many ways how science can benefit society. As an example, he and his associates made use of geochemical and isotopic tools to understand the etiology of, and design mitigation methods for, geoenvironment-related diseases, such as fluorosis (caused by excessive amounts of fluoride in drinking water). Fluorosis is endemic in northern Tanzania, where the extremely high fluoride content of some natural waters can be traced to episodic leaching of highly soluble villiaumite (NaF) present in the volcanic ash. Two methods of mitigation were developed through understanding of the sources and pathways of fluoride to humans:

Because pond water in tholeiitic basalt terrain tends to be less fluorous, such ponds were recommended to be color-coded green, to help the local people identify safer drinking water, and
defluoridation measures were designed for the community and home, through gypsum/alum-lime treatment or by passing the fluorous water through activated charcoal made from coconut shell.
Aswathanarayana moved to Mozambique in 1990. As an adviser to the government of Mozambique he designed and instituted a Centre for Technology Transfer, and got it recognized as a Satellite Centre of the UNESCO Institute for Trace Element Research.

In a poor suburb of Maputo, Mozambique's capital city, he developed a series of geoscience-based microenterprises, customized to the environmental and socioeconomic situations of individual families. The microenterprises addressed drinking water (through boreholes), housing (manually compressed soil-cement bricks), sanitation (Indian-style pour/flush latrines), energy (fuel-efficient cook stoves), capture of rainwater from rooftops, and harvesting of surface runoff. The project, titled "Innovative use of people-participatory technologies for poverty alleviation and improvement of the quality of life," was chosen by the Third World Network of Scientific Organizations and the United Nations as an outstanding example of innovation in Africa.

Professor A returned to India in late 2001 where he founded and has since been involved in the development of the Mahadevan International Centre for Water Resources Management, a clearinghouse for water sciences and technologies in developing countries. The Mahadevan Centre has already been formally recognized by UNESCO as a Centre of Excellence in Earth Sciences.

Uppugunduri Aswathanarayana has devoted a professional lifetime to the needs of students and practicing scientists in developing countries. He has been awarded Fellowship in the Third World Academy of Sciences "in recognition of his outstanding contributions to science, and to the development of science in the South." Today the American Geophysical Union recognizes him similarly with its new international award.

—HENRY POLLACK, University of Michigan, Ann Arbor
Response
I am grateful to AGU for granting me the new international award. More than the award itself, I am deeply touched by the grace and elegance of the language used by the president of AGU in communicating the award. He said that I am the "first recipient of the AGU's newest award," that "my contributions epitomized the purpose of the award," and that my "contributions will bring distinction to the award, and set a high mark for the future." I will remember all of my life these kind words of appreciation. It is a great honor to be a member of an institution that so vigorously promotes and cherishes excellence.
Henry Pollack, the nominator, has been my lucky talisman. His nomination got me the AGU Award for Excellence in Geophysical Education in 2005, and now this award. I am grateful to him for the kind words he has been pleased to say about me in the citation. I am thankful to my former associates Evelyne Mbede, of Tanzania, and Filipe Lucio, of Mozambique, for supporting my candidature.

I served the University of Dar es Salaam for 10 years (1980–1990). In Tanzania, like in any other developing country, things go wrong all the time. I deliberately designed fail-safe systems. We built our own power supply and water supply. We distilled our own water and chemicals. The departmental building was fitted with a steel trellis, and unpickable locks, to prevent burglaries, which are common. The facilities that we built were made use of to serve the country's mineral industries, and to tackle geoenvironment-related health problems such as fluorosis, goiter, stomach cancer, etc.

In Mozambique, I not only served as Commonwealth Professor in the University, but also held a number of consultancies, such as UNDP, World Bank, SIDA, Louis Berger, etc. Mozambique happened to be the world's lowest-income country. One of the most challenging tasks I faced was to design microenterprises to provide the livelihood for the poor in a slum near Maputo. The toughest case was that of an illiterate woman, with no skills. She is Catholic and does not observe family planning. She had five children, no husband, and a blind mother. I recommended for her a manual maize mill. She provides the milling of maize as a service, and uses the maize waste (20–25% of the feed) to raise ducks. The manual maize mill is fixed in concrete in the hut, to prevent it from being stolen. All the members of her family, including the blind mother, could operate the maize mill, and earn their livelihood.

Since returning to India in December 2001, I have been engaged in promoting a Water Resources Centre in the name of my guru, the late C. Mahadevan. The mission of the Centre is to serve as a clearinghouse for water sciences and technologies in developing countries. The Centre is making steady progress.

—UPPUGUNDURI ASWATHANARAYANA, Mahadevan International Centre for Water Resources Management, Hyderabad, India
Honors Contacts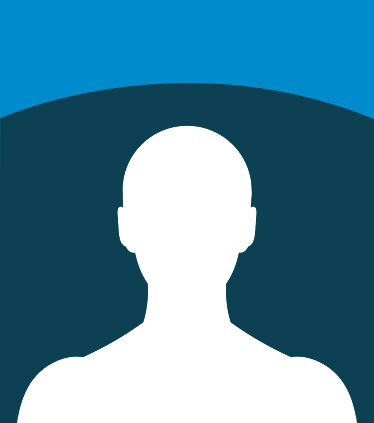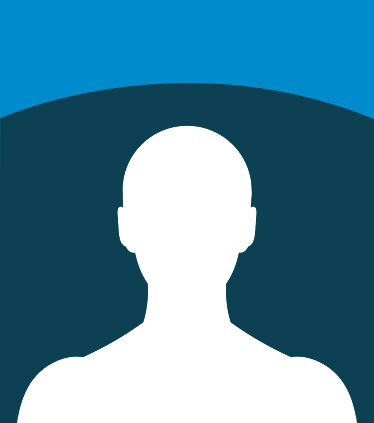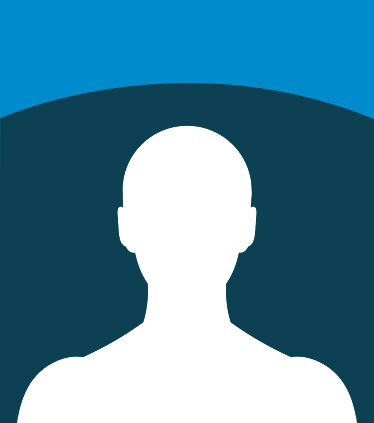 Hannah Hoffman
Program Manager, Fellows