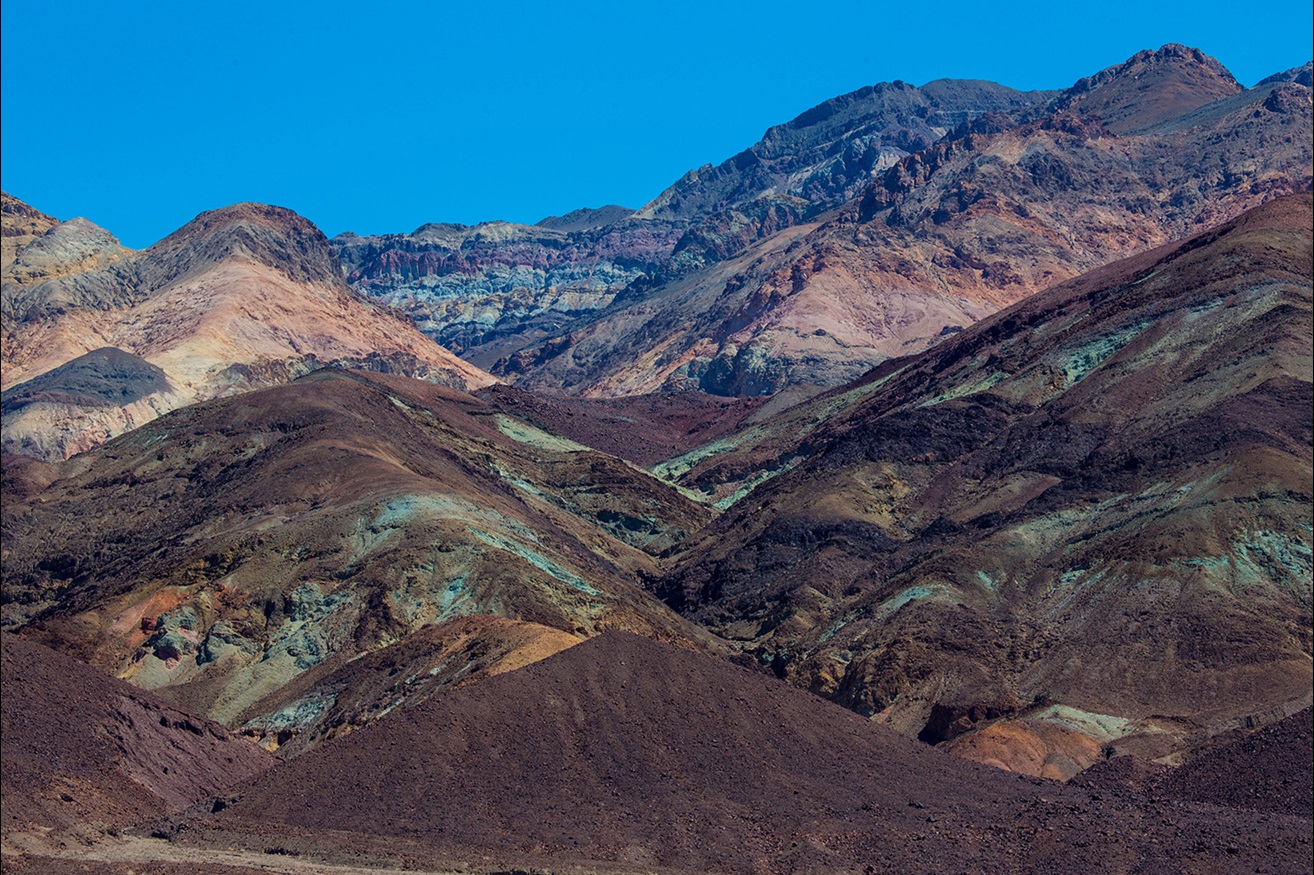 Robert C. Cowen Award for Sustained Achievement in Science Journalism
About the Robert C. Cowen Award for Sustained Achievement in Science Journalism
The Robert C. Cowen Award for Sustained Achievement in Science Journalism is given every other year to a journalist or team of journalists who have made significant, lasting, outstanding and consistent contributions to Earth and space science journalism for the general public.
Originally established in 1991 as the Sustained Achievement Award in Science Journalism, AGU renamed the award in honor of Robert C. Cowen, a longtime science editor (now retired) at The Christian Science Monitor.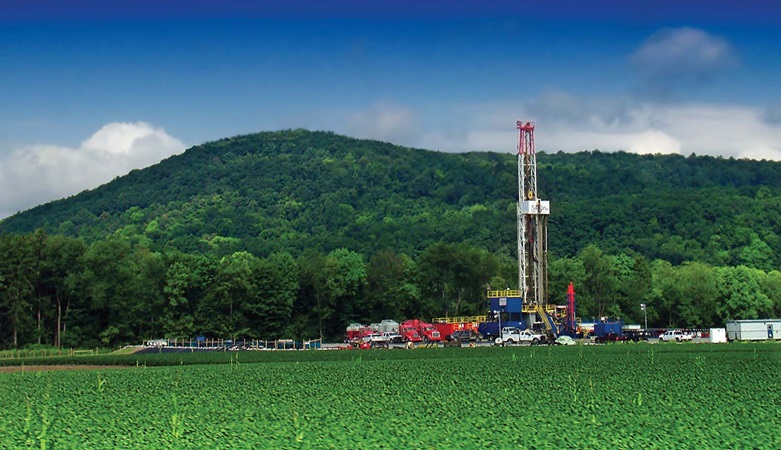 Award benefits
AGU is proud to recognize our honorees. Recipients of the Robert C. Cowen Award for Sustained Achievement in Science Journalism will receive the following benefits during the award presentation year:
An engraved award

Recognition in Eos

Recognition at the AGU Fall Meeting

Travel expenses up to $1,000 to attend AGU Fall Meeting

Two complimentary tickets, per winner, to the Honors Banquet at the AGU Fall Meeting
Eligibility
Nominations are open to science journalists (or teams of journalists) who have, over a period of at least 15 years, made significant, lasting, outstanding and consistent contributions to Earth and space science journalism for the general public.
Self-nominations are permitted.
AGU membership is not required to submit a nomination.
Eligible science journalism by nominees may be about any of the scientific disciplines represented by AGU. Entries may include articles, audio and video broadcasts, and multimedia journalism that were reported, written, edited or produced by the nominee in any language.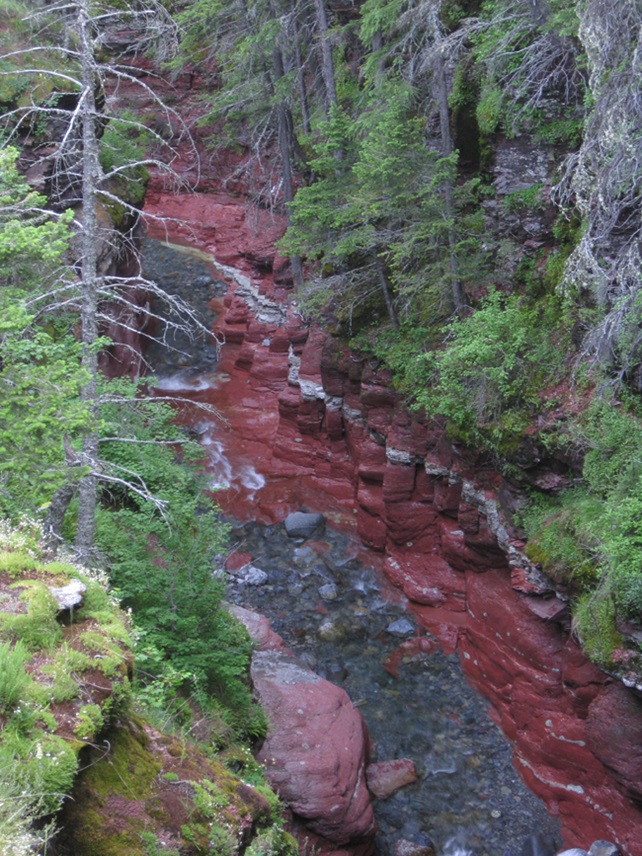 Nomination package

Nomination Letter. Each nomination must include a letter of support from someone other than the nominee that describes the nominee's work and its importance. Please provide in this letter a synopsis of the nominee's career in science journalism with particular emphasis on his/her work in Earth and space science journalism, an explanation of the qualities of the nominee's work that have made it outstanding (i.e. accuracy, detailed analysis, sense of humor, ...), mentions of some especially noteworthy articles, broadcasts, or other reports that the candidate created, edited or produced, and a description of any other ways the nominee contributed positively to, and improved, the field of science journalism, including leadership and mentorship. Nominations for editors and producers are strongly encouraged to include a letter of support from a person who has worked closely with the nominee (for example, a reporter regularly edited by the editor).
Examples of Outstanding Journalism by Nominee (up to 10). Nominations must also include examples of the nominee's work that provide evidence of the significant, lasting, accurate and consistent contributions to Earth and space science journalism over the nominee's entire career. This can include noteworthy articles, broadcasts or other work that the candidate created, edited or produced. AGU will accept up to 10 examples of that work, which can include work created, edited or produced by the nominee in any language. Non-English examples must also include an English translation.
Each example may also include an optional 200-word summary about the work, including why it was chosen for the nomination package, why it is notable and any additional context that may be helpful in judging the work. This summary is strongly encouraged where the nominee is not the author of the work (for example, an editor).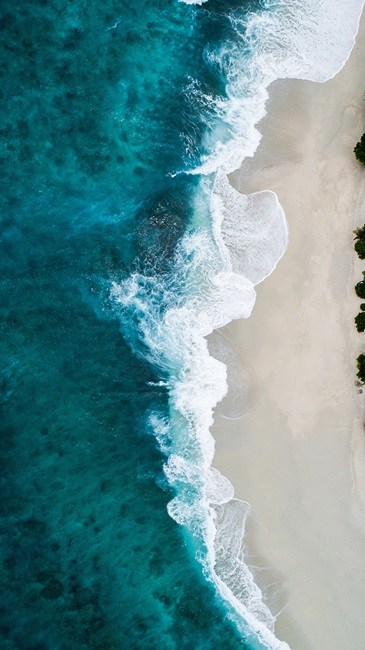 Criteria
The Cowen Award celebrates a career of outstanding journalism in the Earth and space sciences. Nominations are open to science journalists (or teams of journalists) who have, over a period of at least 15 years, made significant, lasting, outstanding and consistent contributions to Earth and space science journalism for the general public, including reporting, writing, editing and producing. Additional contributions to science journalism, including leadership and mentorship, will also be considered.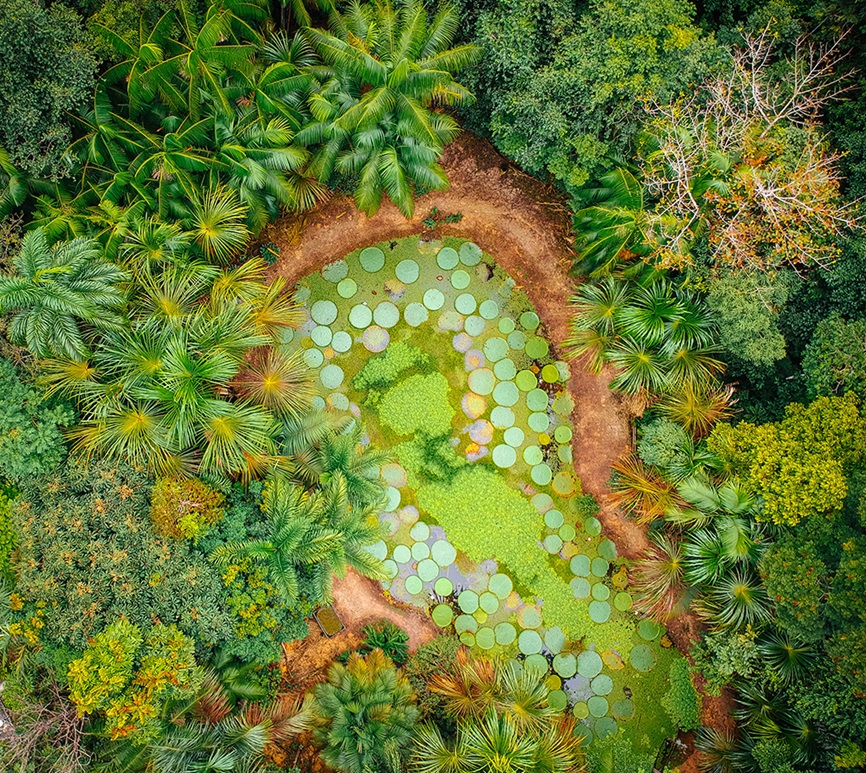 Nominations are closed
The Robert C. Cowen Award is given every two years. The next nomination cycle for the Robert C. Cowen Award will open in January 2023.
Prize recipients are chosen by the Cowen Award Committee.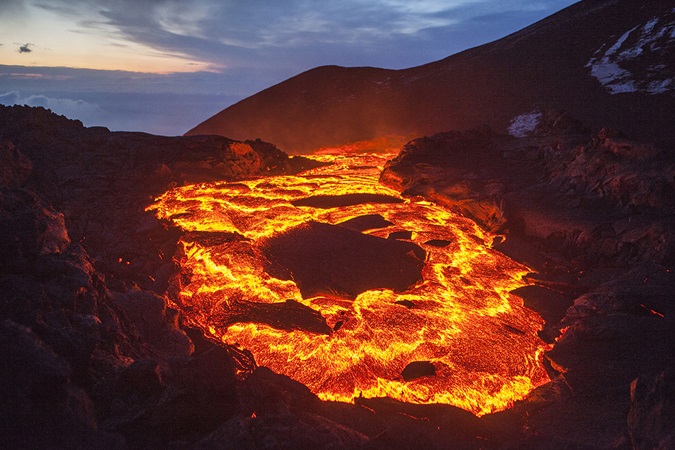 Recipients
Mark Fischetti received the 2021 Cowen Award for Sustained Achievement in Science Journalism at the AGU Fall Meeting Honors Ceremony, held 15 December 2021 in New Orleans, LA. The award honors "a journalist or team of journalists who have made significant, lasting, and consistent contributions to accurate reporting on the Earth and space sciences for the general public.
Citation
I had the privilege of nominating Mark Fischetti for the Robert C. Cowen Award for Sustained Achievement in Science Journalism. Mark has had a distinguished career as a science journalist and editor as well as a mentor. For those who don't know, Mark has overseen coverage of Earth and climate science at Scientific American for 15 years now. He and I worked together for nearly a decade coordinating this coverage for both the print magazine and website. Over that span, he edited a number of my own stories as well — and yet we're still friends.
He has consistently been a leader in clearly and compellingly conveying scientific discovery in Earth and climate science as well as presenting solutions to some of the world's most pressing environmental challenges. Over his career Mark has distinguished himself in three particular areas: being ahead of the curve in breaking scientific news, helping scientists write popular articles and investigating solutions to environmental challenges.
What do I mean? In 2001 he wrote "Drowning New Orleans," which predicted the widespread disaster that a major storm would inflict on that city. When Hurricane Katrina sadly did just that in 2005, other members of the media descended upon Mark, calling him "the man who predicted Katrina." In every interview he emphasized that he did not predict the hurricane, but Earth, ocean and atmospheric scientists had.
Mark also helps these scientists write popular articles that are themselves ahead of the curve. These include how warmer oceans are creating stronger hurricanes (Kevin Trenberth, 2007), how to determine the mysterious contribution that clouds make to global warming (Kate Marvel, 2017) and how Arctic changes are altering weather worldwide (Jennifer Francis, 2018). Articles that he wrote himself included the explosion in fracking (2010) and the competition among nations to claim the Arctic seafloor (2019).
Along the way he threw in some fun articles too, such as "The Oldest Rocks on Earth" (Carl Zimmer, 2014); "Will We Still Enjoy Pinot Noir?" (Kimberly Nicholas, 2015); and "1,000 Years of Solar Eclipses," which he wrote in 2017. He also served as founding editor of the Graphic Science page in Scientific American, presenting data visualizations on detection of gravitational waves, lightning hot spots and the fallout from supervolcanoes, to name a few.
As you can see, Mark Fischetti exemplifies sustained achievement in science journalism. I am lucky to have worked with him and learned from him.
— David Biello
Author of The Unnatural World and Science,
Curator for TED Talks
Response
I'm honored to receive the Robert C. Cowen Award for Sustained Achievement in Science Journalism. And I'm honored that my longtime colleague and friend David Biello provided my citation. He hit the important points on the head. I pride myself in uncovering stories long before they attract attention outside the research community, and I've been able to do that because of experts like the members of AGU, who are always willing to talk with journalists as an important way to educate the public. When the media was parading me around as "the man who predicted Hurricane Katrina," in the 20-plus radio and television interviews I did, every time I emphatically said, "I didn't predict Katrina. Scientist did. Listen to the scientist!"
My other long-term goal is to help scientists communicate their findings to a broad audience. Over the course of my career I've seen a transformation — mostly in the past 10 years, largely because of climate change — in scientists' attitudes about talking with the media and the public. I think many scientists now realize there is a great benefit in speaking up about their work and about what their findings may mean for society. I really encourage this.
Furthermore, given today's firehose of information, it's unlikely that the public or the media will somehow happen to "find" the work of a scientist. So we editors at Scientific American try to bring smart work to the forefront by having scientists write for us; about half of our feature articles are authored by scientists. We help such "expert authors" with a lot of editing to make the articles as accessible as possible to the widest audience, hoping to educate the public. The more people know, the more they can make informed decisions — as citizens, workers, employers, influencers, voters and educators.
— Mark Fischetti
Scientific American
New York, New York
Video
Alexandra Witze was awarded the 2019 Robert C. Cowen Award for Sustained Achievement in Science Journalism at the AGU Fall Meeting Honors Ceremony, held on 11 December 2019 in San Francisco, Calif. The award is given "for recognition of a journalist or team of journalists who have made significant, lasting, and consistent contributions to accurate reporting on the Earth and space sciences for the general public."
Citation
Alex Witze has been writing about Earth science for nearly 25 years at major newspapers and magazines and as a book author. With her deft, lively style and great depth of expertise, she is one of the finest science writers working today.
Witze's writing skillfully marries the technical aspects of geoscience with the human experience of living on a volatile planet. This is clear in her heartbreaking Nature story on how scientists missed the warning signs of seismic dangers in western China prior to the 2008 Sichuan earthquake and in her article on the increasing incidence of extreme rain events in a warming world and their societal impacts.

A pillar of the broader science writing community, Witze serves on the board of directors and as treasurer of the National Association of Science Writers. She also sits on the board of The Open Notebook, an indispensable online resource for science journalists.

Witze began her career at Earth magazine and quickly moved to the Dallas Morning News, which sent her around the world to cover geoscience research. She traveled to NASA's Jet Propulsion Laboratory to cover the Mars Pathfinder landing and to the North Pole to report on climate science. In 2000, Witze won AGU's Walter Sullivan Award for her Dallas Morning News story on an ocean drilling expedition that explored the Kerguelen Plateau.

In 2005, Witze became a correspondent at Nature, where she has held down the Earth science beat ever since. Her work has also appeared in Knowable Magazine, Air & Space, and Science News. In 2014, she published Island on Fire, about the 1783 eruption of the Icelandic volcano Laki, which altered the course of human history.

The book, cowritten with her husband, Jeff Kanipe, was short-listed for the PEN/E. O. Wilson Literary Science Writing Award. Witze's work has won accolades from many leading science organizations, including the American Association for the Advancement of Science, the American Institute of Physics, and the American Astronomical Society.

In 2016, she won AGU's Perlman Award for her story on induced seismicity in Oklahoma. She is the only writer to have received both the Perlman and Sullivan Awards and now the Cowen Award—which honors her long and ongoing legacy.

—Julia Rosen, The Los Angeles Times, Portland, Ore.
Response
I'm so pleased to accept AGU's Cowen Award. Many, many thanks to Julia Rosen—a science writer of the highest caliber—for the nomination. And it was a thrill to get an email from Bob Cowen himself when the announcement went public.
The fact that AGU acknowledges lifetime achievement in this area means a lot. For so many writers, our jobs consist of an endless search to unearth untold stories and bring those to a wide audience. Much of this work is exhilarating, such as when we have the opportunity to cover pathbreaking discoveries and report stories that end up in the history books. Much of the rest is not, such as when we need to illuminate the systemic factors that have prevented many scientists from performing to their fullest potential.

Science journalism is a niche profession and one that has struggled in recent years. I've been in this field long enough to see many traditional journalistic outlets close up shop. Some new ones have launched, but there's no question that journalism in the United States is facing an existential threat. In an era where reporters are belittled and jeered for doing their jobs, it's heartening to see AGU continue to highlight the importance of accurate and insightful journalism.

Over the years I've worked with too many excellent colleagues to name them all here. I'm grateful for my professional community and the opportunity to keep working in this field even as it evolves. Thank you also to all the scientists who have taken my calls, answered my emails, and allowed me to tag along in the field with them.

Most of all I'm grateful for my husband, Jeff Kanipe, whose love and support have made all our joint and individual science-writing work possible.

—Alexandra Witze, Freelance Writer
Richard Monastersky received the 2017 Cowen Award for Sustained Achievement in Science Journalism at the AGU Fall Meeting Honors Ceremony, held on 13 December 2017 in New Orleans, La. The award honors "a journalist or team of journalists who have made significant, lasting, and consistent contributions to accurate reporting on the Earth and space sciences for the general public."
Citation
Over the past 3 decades, Rich Monastersky has reported Earth science stories from all seven continents—including from the South Pole and the top of the Greenland ice cap. His résumé includes more than 1,000 articles in outlets including Science News, where he worked as Earth sciences editor, and the Chronicle of Higher Education, where he was a general science reporter. Since 2008, he has been an editor at Nature, where among other things he conceptualizes, commissions, and edits Earth science features.
Rich has covered the emergence of climate change as a major scientific and political issue, both nationally and internationally. He reported on the Loma Prieta and Northridge earthquakes, which exposed vulnerabilities to earthquake hazards in the United States. And he covered a string of other major geoscience stories, from the launch of the -Pluto--bound New Horizons spacecraft to the devastating Fukushima tsunami.

Rich is consistently ahead of the pack in identifying and writing important articles. A 1991 piece on earthquake early warning systems in California put him at least 2 decades ahead of most other reporters. A 1991 feature, reported from Greenland, hints at the crucial climate insights to come from these paleoenvironmental studies. A 1995 article on iron fertilization is among the earliest reporting on geoengineering ideas. A 2006 piece definitively chronicles the political battles over the "hockey stick" graph of rising carbon dioxide levels. And a 2015 feature is a graphic novel, conceived and written with a comic artist as a way to explore climate science and international negotiations in advance of the Paris climate talks as a way to reach new audiences.

Through his mentoring of young reporters, Rich has also been instrumental in shaping the next generation of science journalists to tackle pressing Earth science topics. Many features he has edited have garnered major awards, including "The Rock That Fell to Earth," by Roberta Kwok, winner of AGU's 2010 Walter Sullivan Award for feature writing.

Rich himself is no stranger to honors, having acquired AGU's David Perlman news writing award in 2002 and the American Association for the Advancement of Science's journalism award twice (in 2001 and 2005). The Cowen Award cements this richly deserved legacy.

—Alexandra Witze, Nature, Boulder, Colo.
Response
I am profoundly honored to receive this award and want to thank AGU for its commitment to promoting science journalism. I also thank Alex for nominating me and for writing such a wonderful citation.
It is especially rewarding to be recognized by AGU because I have spent much of my journalism career covering Earth and planetary sciences. I got hooked in 1986 while reporting one of my first stories for Science News magazine about experiments that strung an electrical wire between mountain peaks to investigate electricity inside clouds. Soon after that, I joined researchers rafting through the Grand Canyon, and my path in science journalism has been an amazing adventure ever since. I have been privileged to tag along with researchers as they fly over rivers of lava, drill through the Greenland ice sheet, pilot rovers across the surface of Mars, and land a spacecraft on a distant asteroid. I thank these scientists and countless others for answering all of my questions and for sharing their contagious curiosity about the universe.

I would never have reached this point without the support and guidance of many editors and colleagues along the way. There are too many to name them all, but special thanks go to Joel Greenberg, who gave me my first job in journalism; Patrick Young and Julie Ann Miller during my years at Science News; Jennifer Ruark and Richard Byrne at the Chronicle of Higher Education; and Oliver Morton and Helen Pearson at Nature.

As an editor now, I have the good fortune to work with many immensely talented writers. I would like to thank them for their creativity and dedication, which give me hope that science journalism will grow stronger even as it goes through a period of tremendous change.

It doesn't seem that long ago that I was just getting started in this business. In those early days, I was lucky enough to meet some of the giants of science journalism such as Walter Sullivan, David Perlman, and Bob Cowen, who were welcoming with young reporters. They set a high bar, and I hope to live up to their example.

Bob recently wrote to me that he didn't consider his decades in the business as "work." Rather, he said, "it was a lifetime adventure." I couldn't agree more.

—Richard Monastersky, Nature, Washington, D. C.
Andrew C. Revkin received the 2015 Robert C. Cowen Award for Sustained Achievement in Science Journalism at the AGU Fall Meeting Honors Ceremony, held on 16 December 2015 in San Francisco, Calif. The award recognizes "a journalist or team of journalists who have made significant, lasting, and consistent contributions to accurate reporting on the Earth and space sciences for the general public."
Citation
Roaming from the North Pole to the White House to the Amazon rain forest, Andrew C. Revkin has devoted his career to conveying consequential Earth and environmental science and related policy issues to the widest possible audiences—through magazine stories, thousands of New York Times articles and blog posts, prize–winning photography and documentaries, and three lauded books aimed at both adults and young readers.
Those achievements alone might make him an outstanding recipient of the AGU Robert C. Cowen Award for Sustained Achievement in Science Journalism. But early on, Revkin's broad interdisciplinary awareness of science and human development led him beyond the conventional role of the journalist. In a 1992 climate book written for the American Museum of Natural History, he proposed that humanity had entered a post–Holocene "geological age of our own making." His proposed name, the Anthrocene, did not catch on, but he is among those credited with laying the foundation for the concept of the Anthropocene.

In 14 years as a news reporter at the Times, Andy conceived of or helped lead a string of special reports and series on climate and energy. In 2005 and 2006, he exclusively uncovered the suppression of climate science by political appointees. In 2007, he conceived of and launched his Times blog Dot Earth, exploring all facets of the evolving human relationship with our finite planet.

After he left the Times staff in 2010 to teach courses in environmental communication at Pace University, his blog moved to the opinion side of the paper. But even as a commentator, as Andy likes to say, his advocacy is for reality, not some agenda.

He has worked to foster scientists' communication skills and has written three book chapters on science and environmental communication.

Andy has even told the story of climate change through song. Several of his songs with environmental themes have been receiving increased attention, particularly "Liberated Carbon," on the history of humanity's relationship with fossil fuels.

—Walter Munk, Scripps Institution of Oceanography, San Diego, Calif.
Response
I am deeply grateful to AGU for this recognition of 32 years (and counting!) spent trying to convey what humans have learned about how this wondrous planet works and how we've learned it. I especially thank my nominator, the extraordinary Walter Munk, and those who signed supporting letters: William H. Hooke of the American Meteorological Society, Jamie Morison of the University of Washington, J. Marshall Shepherd of the University of Georgia, James P. M. Syvitski of the University of Colorado, and Apollo astronaut Russell L. Schweic-kart. They have all been generous and trusted guides and tutors in the face of complex and consequential questions.
It's particularly gratifying to be recognized by scientists because I almost became one. As a boy in Rhode Island, my passion for fishing and Jacques–Yves Cousteau tugged me to the water. A bar mitzvah gift of a snorkeling set got me under the surface. A science teacher, Joe Ferretti, fueled my curiosity, letting me design a fan–driven wave tank in place of writing a pro–forma paper.

But the rigorous focus required to pursue a Ph.D. was a bad fit for my temperament. I found fascination in the widest field of view. In examining the ultimate transdisciplinary issue, humanity's evolving two–way relationship with the climate, I've had the rare privilege of studying the whole picture, from the climate models running on supercomputers in Boulder in 1985 to the burning rain forests of the western Amazon in 1989 to the shifting sea ice around the North Pole in 2003 to the contentious climate treaty talks in one city after another.

Even as I've been chronicling this extraordinary period of environmental and social change, I've also been navigating equally momentous changes in how ideas are shared and shaped. The shift from knowledge gatekeepers to networked communities—from Walter Cronkite to Wikipedia—is in its earliest stages, with profound changes in the works both for journalism and science.

In many ways, I feel like I'm just beginning. That's a good thing. When I look at Walter Munk's unrelenting zest for inquiry at age 98, I realize that—with luck—I might have another 32 years of communicating ahead of me.

Let's get together in 2047 and see how things have gone.

—Andrew C. Revkin, Pace University, Pleasantville, N.Y.
Charles W. Petit, a veteran science writer, received the 2011 Robert C. Cowen Award for Sustained Achievement in Science Journalism at the AGU Fall Meeting Honors Ceremony, held on 7 December 2011 in San Francisco, Calif. Petit covered earthquakes for the San Francisco Chronicle during the 1980s and 1990s and has recently served as "head tracker" for the Knight Science Journalism Tracker, a Massachusetts Institute of Technology–based daily blog that compiles and critiques science reporting worldwide. Petit was previously honored by AGU in 2003 when he received the David Perlman Award for an article about a new finding in oceanography. The Cowan Award, named for a former science editor of the Christian Science Monitor, is given no more than every 2 years and recognizes a journalist who has made "significant, lasting, and consistent contributions to accurate reporting or writing" on the Earth and space sciences for the general public.
Citation
I have known Charlie Petit for almost 30 years, and during that time I have always marveled at his illustrious journalistic career. That certainly gives me the perspective, and the pleasure, to be the citationist upon his being honored with a lifetime achievement award.
Charlie and I first met in 1984, when we were both fellows in the second class of the Knight Fellowship at Massachusetts Institute of Technology (MIT). This program is designed to expose established journalists in the midst of their careers to a year in academia. And what a career Charlie already had by then: He had been selected as a possible journalist-­astronaut by NASA. He had been to Antarctica, reporting on U.S. research activities, much of them in Earth science. He was working here in this city with one of the lighthouses of science writing in the United States. Dave Perlman was Charlie's mentor while he worked as a science correspondent for the San Francisco Chronicle. Later he moved to US News and World Report and, in addition, wrote many freelance articles for magazines and newspapers. With the decline of newspapers and magazines he landed a job as a blogger working from his home in Berkeley. And again, what a blog it is. He gets up at 5:00 A.M. every morning and sifts through the Web sites of dozens of newspapers and magazines, looking for unique, bizarre, and outrageous examples of science writing. If you ever want to be informed about the most recent advances in science writing and how you, the scientists, are treated in them, visit Charlie's blog as the Knight Tracker for Science Writing.

What I mentioned so far are only stations in a professional career. They don't say much about Charlie Petit the person. First and foremost, Charlie is one of the most curious people I have ever known, which of course is one of the most important prerequisites for being a good science writer. Here is an example: When the news broke in 1986 that high-­temperature superconductors had been discovered, we both wrote about it. We went to press conferences, read the scientific literature, interviewed the major players. But that was not enough for Charlie. One day he called me and said, "If it is so easy to make these superconductors, then let's go and make one." We contacted Alex Zettl at University of California, Berkeley, and in his lab—and with his help—Charlie and I produced several dime-sized examples of these levitating ceramics.

Over the years, we often covered the same stories. We were awed by space shuttle launches at Cape Canaveral, and we both wrote about the Parkfield earthquake prediction experiment. I remember vividly how we chased U.S. Geological Survey seismologists as they desperately tried to find the surface traces of the fault after the Loma Prieta earthquake in 1989.

Many of you may know the old saying about how you can distinguish scientists from science writers: Over their careers, scientists study more and more about less and less until they know everything about nothing. By contrast, science writers learn less and less about more and more until they know nothing about everything.

Well, Charlie certainly does not belong into this group of science writers. His curiosity and his phenomenal memory let him put things into perspective, not only for himself but also, most important, for his readers. Today is, by the way, not the first time that Charlie is being honored by AGU. In 2003 he received the Dave Perlman Award for Excellence in Science Journalism. Charlie, you didn't rest on your laurels after receiving that award. In the same way in which you deserved the Perlman Award, you deserve this latest honor acknowledging your broad experience and your commitment to bringing science to the public. Please help me in congratulating Charlie Petit as the recipient of the 2011 Robert C. Cowen Award for Sustained Achievement in Science Journalism.

—Horst Rademacher, Science Correspondent, Fr
Response
Thank you, Horst, for the wonderful, overly flattering citation. Thank you also to my mentors and colleagues who have been with me during important parts of my career. Most important is David Perlman, science editor of the San Francisco Chronicle. I worked with him for 26 years at the paper, which is less than half as long as he has been there. I continue to rely on his inspiration. I must also thank my most recent editor, Tom Siegfried, of Science News, for accepting my occasional stories.
It is a privilege to write the stories of our Earth from its core, to a long pause on its surface, and on out to the planetary system that is its home. While researchers may sneer among themselves at the press, I have been treated almost universally with courtesy and patience—and this by people who often don't know me at all.

Earth scientists are a particularly convivial bunch. I cannot thank all who have given me their time. But I can thank some of them. For the sake of brevity, I shall do so by given name and an initial. Those who are still around will know who they are. Many others who study Earth may easily guess.

I thank Wally B. for thermohaline, Gary G. for canyon seeps and the S. P. Lee, Allan C. for exotic terranes and generosity, Roger R. for geochemical experiments, Brent D. for magnetic reversals, Gerald W. for the Ellsworth Mountains, Bill E. for asperities and the unforeseeable, Raymond J. for Mg Si perovskite all the way down, Kevin B. for Archaean tales, Steve S. for Martian wheels, Don A. for mantle sashay, Walter A. for the Gubbio clay, Dave K. for CO2's march, Ralph C. for ozone made simple, Louise H. for the snottites of Cueva de Villa Luz, Curtis E. for duckies in eddies, Ted S. for all that is icy, Ken E. for Joe aloft on Mars, Jim B. for beautiful aqua gliders, Ken S. for the viruses from Bumpass Hell, Ram R. for the Great Brown Cloud, Walter A. for the crater of doom, Bob and Barbara D. for Kaiwaihae, Celâl S. for Kober's word and errors, a second Gary G. but for crumbling cliffs, Marty R. for landfalling jets, Ants L. for El Niño–Southern Oscillation yo-yos, Gary E. for blue schist knockers and a dog's breakfast, Davey J. for Marin's pillow lavas, Ray R. for dreams of Europa algae, Sherry R. for ozone trails, Allan L. for all things seismic, Gene W. for red sprites and blue jets, Barbara R. for P waves on crystal highways, Eldridge M. for the Great Unflood, Dick F. for Hawaii's slump, Kerry S. for Mojave's new fault, Margaret T. for the humin truth, Ken H. for the skylights of Kilauea, Tim B. for doubting and finding a thermal pulse, Tom J. for craton roots, David S. for the Hayward fault in my own backyard, and, of course, Fred S. in the front office and a long line of AGU press officers who worked for him, most fondly, Harvey L., ensuring a press room stocked with coffee and a spread at lunch.

—Charles W. Petit, MIT Knight Science Journalism Tracker, Berkeley, Calif.
J. Kelly Beatty received the 2009 Robert C. Cowen Award for Sustained Achievement in Science Journalism at the Joint Assembly, held 26 May 2009 in Toronto, Ontario, Canada. The award honors "lifetime achievement in scientific journalism."
Citation
For the past 35 years, J. Kelly Beatty has kept his readers on the edge of their front-row seats to much of the exploration of our solar system.
Kelly is currently senior contributing editor to Sky & Telescope, the magazine with which he has been affiliated for his entire career. A skilled communicator, Kelly has a deep understanding of the science that fills his writings, and he acquired early the scientist's appreciation for the interplay between observations and ideas. Equally important, Kelly has a special knack for conveying the excitement that scientists experience in the act of discovery.

No doubt these traits are in part the result of rigorous training as an undergraduate geology major at California Institute of Technology. In at least equal measure, however, these underpinnings of Kelly's writings build on the enthusiasm with which he has followed the meetings and the literature in planetary science since he began his career as a journalist.

Many media are relying more on the Web than the printed word, and Kelly now writes mostly for Sky & Telescope's Web site. As a principal investigator for a NASA planetary mission, I've seen Kelly's skill as an online reporter at capturing the importance of new scientific observations and conveying the sense of standing by the sides of the participants as new information unfolds. (During our spacecraft's first flyby of Mercury last year, Kelly was standing by my side, so it's no exaggeration to say that his narratives are often eyewitness accounts.) But whether he is covering Cassini's discoveries at the Saturn system, new findings from the Moon, or what to call Pluto, Kelly's stories are instructive, lucid, and compelling.

Kelly has also written for other media, and he's made effective use of many other methods to communicate science. He was a writer and editor for Night Sky for 4 years, he's written articles for newspapers (e.g., New York Times, Boston Globe, Christian Science Monitor) and magazines (e.g., Omni, The Planetary Report, Air & Space/Smithsonian), and he's contributed to more than a dozen books. Kelly has written a book (Exploring the Solar System: Other Worlds) for the National Geographic Society, and he coedited another book (The New Solar System) that is widely used in undergraduate classes on the planets, has been translated into several languages since it was first published nearly 4 decades ago, and is now in its fourth edition.

Kelly communicates as well through broadcasting and public speaking. He's written planetarium scripts for Hayden Planetarium, in Boston. His interviews on a range of planetary topics have aired on National Public Radio. And he's given many public talks on the solar system, space exploration, and other astronomical topics.

Less well publicized among Kelly's contributions to scientific communication has been his mentoring of other science journalists. He ran an internship program at Sky & Telescope for more than 2 decades, and the training and mentoring he provided have been influential to many.

Kelly was earlier honored by the American Astronomical Society with its Harold Masursky Award, given for outstanding service to planetary science and exploration. It is equally fitting that AGU acknowledge all that Kelly has contributed to science journalism over the past three and a half decades, surely the sort of "sustained achievement" for which the Robert C. Cowen Award was established.

Not only are Kelly's cumulative journalistic contributions more than sufficient to warrant the 2009 Cowen Award, but also the name Kelly Beatty now adds an extraterrestrial luster to the ranks of those with whom this honor is forever tied in Union annals.

—SEAN C. SOLOMON, Carnegie Institution of Washington, Washington, D.C.
Response
Bob Cowen and I came to science writing along similar paths, although about a quarter century apart. He got the reporting itch while at Massachusetts Institute of Technology, and I got it while an undergrad at California Institute of Technology. We both appreciated the exciting advances that geoscientists were making in understanding how Earth and its sibling worlds worked, and the stories of these triumphs needed to be told. They brimmed with detail—not just the headlines of who, what, and where but also the more demanding why and how.
Readers of Sky & Telescope have always relished getting those whys and hows, so for me S&T has been a particularly good fit. It's been challenging, too, knowing that whatever I write will be read by both amateurs and professionals in the field. Fortunately, I've benefited from discussions and interviews with hundreds of researchers who've always freely and generously helped me to understand. Every time I attend a scientific conference, I'm thankful for the opportunity not just to report the news but also to learn.

I've also benefited from coming of age during what's been termed the "golden age" of planetary exploration. My first feature story, in 1974, involved one of Mariner 10's first-ever flybys of Mercury. Now, 35 years later, I'm writing about Mercury again, as seen anew through the robotic eyes of MESSENGER. In between I've had front-row seats to the exploration of all the Sun's planets and more than a few asteroids and comets—heady stuff for someone who as a boy glimpsed them hazily through a backyard telescope and wondered how they might look truly close up.

I'm both thrilled and humbled to receive this year's Robert C. Cowen Award, and I'm grateful to both the nominating committee and Sean Solomon, my citationist, for their affirmation of my work. I'd also like to thank AGU and its members for recognizing the roles that we journalists play in connecting your work to the public at large. In this time of renewed hope for elevating the standing of science in American society, the need for good science—and good science writing—has never been more important.

—J. KELLY BEATTY, Sky and Telescope, Cambridge, Mass.
Tom Siegfried received the 2006 Robert C. Cowen Award for Sustained Achievement in Science Journalism at the Joint Assembly Honors Ceremony, which was held on 25 May 2006 in Baltimore, Md. The award honors lifetime achievement in science journalism.
Citation
Tom Siegfried's career should be recognized not only for what he has done, but also for what he has done for other science journalists.
On their own, Siegfried's accomplishments would more than suffice for any lifetime achievement award. For the past several decades he has been one of the country's preeminent science reporters. At the Dallas Morning News beginning in 1985, he fostered a fledgling newspaper section about science into a weekly powerhouse that was read by science enthusiasts and policymakers across the country.

He covered the leading science stories of the day, from Voyager's encounter with Neptune to the beginnings-and ultimate end-of the Superconducting Super Collider particle accelerator outside Dallas, Tex. His areas of expertise ranged from Bayesian statistics to the neurobiology of Alzheimer's disease. Indeed, his detailed reporting on such topics as addiction and depression brought to bear the sophisticated science so often lacking in popular journalistic accounts.

Nearly single-handedly, Siegfried also perfected a rare form of reporting: the weekly science column. Through these essays, he explored a range of topics, from the nuclear reactor that some say lies within Earth's core, to the latest dispatches from the frontiers of cosmology. Often challenging, always enlightening, these columns became his signature outlet for articulate insights into the nature of science.

In recent years, Siegfried has also branched out into authoring books, bringing to the wider public his particular breed of clarity on the most complicated topics. In The Bit and the Pendulum, he tackled quantum information theory. In Strange Matters, he took readers on a wild and wondrous tour through scientific discoveries that have yet to be made. A forthcoming book from Joseph Henry Press will explain the mathematics of game theory.

In addition to the American Geophysical Union, many other organizations have recognized Siegfried for his reporting. The National Association of Science Writers awarded him its 2004 Science-in-Society prize, one of the profession's most prestigious awards. The American Chemical Society gave him its own lifetime award for interpreting chemistry for the public. His work has been included in the book-length anthology, The Best American Science Writing 2004, edited by Dava Sobel.

Along with his own work, Siegfried has consistently championed developing the careers of others. Several of the nation's prominent science writers-now working at such outlets as the Los Angeles Times, the Associated Press, and Nature-trace their success back to his tutelage. Working with interns at the newspaper, and mentoring their talent, is the accomplishment Siegfried is most proud of.

Siegfried continues to serve the journalism community as a board member of the prestigious Council for the Advancement of Science Writing, and he lectures on science journalism to audiences across the country. The American Geophysical Union can be confident that in giving this award, it rewards not only a single person's achievement, but also the importance of accurate, insightful science journalism.

—ALEXANDRA WITZE, Nature Magazine, Washington, D.C.
Response
It is a wonderful surprise and great honor to have been awarded the Robert C. Cowen Award for Sustained Achievement in Science Journalism. I am more appreciative than I can express to be now included on the short list of illustrious previous recipients.
It has been my great good fortune to be a part of the community of science journalists, and to be allowed to wander through the halls of science, where countless men and women have generously shared with me their expertise and insights into all the diverse arenas of scientific knowledge.

Throughout my career, I have tried to break down the barriers between science and the public, to make accessible the findings at the frontiers of discovery, from the realm of atoms and molecules to Earth, sky, and space. Most of all, I have tried to show that science is not a static set of facts entombed in textbooks, but a vibrant enterprise, an exploration that uncovers an evolving understanding of an evolving world.

I have reported from many of these frontiers myself, but my own work is vastly exceeded by those I have trained and edited over the years. Certainly I consider my most useful contribution to be helping young science journalists find their way into the field and instilling in them a drive to keep excellent science journalism alive.

At a time when science writing in American journalism is under assault from the pressures of economics and anti-science prejudice, it is more important than ever that organizations such as AGU celebrate the value of communicating science to the public. Science journalism is no longer-and really never was-a pastime for promoting fascination with gee-whiz gadgetry and rose-colored prophecy. Given what the rest of journalism has become, science journalism is society's best hope for discerning sense from nonsense in the complexities of today's contentious world. I am deeply grateful to AGU for recognizing that science journalism in this spirit is worthy of such a prestigious award.

—TOM SIEGFRIED, freelance science writer, Los Angeles, Calif.
Paula S. Apsell received the Cowen Award at the Joint Assembly Honors Ceremony, which was held 19 May 2004, in Montreal, Canada. The award honors lifetime achievement in science journalism.
Citation
"Paula S. Apsell got her start in broadcasting at WGBH Boston, where she was hired fresh out of Brandeis University to type the public broadcaster's daily television program logs—a job that Apsell notes is now, mercifully, automated. Within a year, she found her way to WGBH Radio, where she developed the award-winning children's drama series 'The Spider's Web,' and later became a radio news producer. Her real interest, though lay in television and science. In 1975, she joined a fledgling WGBH-produced national series that would set the standard for science programming on television: NOVA.
"Apsell produced a number of critically acclaimed NOVA episodes before joining Timothy Johnson at WCVB, the ABC affiliate in Boston, as senior producer for medical programming. In 1983, she spent a year studying at the Massachusetts Institute of Technology as a Knight Fellow, then called the Vannevar Bush Fellowship in the Public Understanding of Science. She returned to WGBH in 1984 to become executive producer of NOVA, guiding the series into today's highly competitive, multimedia environment.

"In addition to the programs in the regular NOVA television schedule, Apsell has overseen the production of many award-winning WGBH Science Unit specials including 'A Science Odyssey,' 'Secrets of Lost Empires,' 'Building Big'; and the eight-part miniseries, 'Evolution.' Currently, NOVA is celebrating its 30th season on PBS and has produced the three-part miniseries on string theory, 'The Elegant Universe,' hosted by Columbia University physicist and award-winning author Brian Greene. NOVA also produced 'MARS Dead or Alive,' a behind-the-scenes look at how the rovers Spirit and Opportunity were developed at the Jet Propulsion Laboratory in Pasadena, California. The program culminated with footage from the control room as scientists such as Steve Squyres celebrated a successful landing. She's also directed NOVA's diversification into other media, most notably NOVA's award-winning Web site and the NOVA/PBS Online Adventures. As executive in charge of NOVA's large format film unit, Apsell has overseen the production of 'Shackleton's Antarctic Adventure'—currently in national release—'To the Limit,' 'Stormchasers,' 'Island of the Sharks,' and 'Special Effects,' the second IMAX film ever to be nominated for an Academy Award.

"Today, NOVA is the most popular science series on American television and on the Web. In 1998, the National Science Board of the National Science Foundation awarded NOVA its first-ever Public Service Award. NOVA has won every major broadcasting award, including the Emmy, the Peabody, the AAAS Westinghouse Science Journalism Award, and the Alfred I. duPont-Columbia University Gold Baton. Apsell has received numerous individual awards for her outstanding record of achievement, among them the 1994 Bradford Washburn Award from the Museum of Science, Boston, whose previous winners include Walter Cronkite and Jacques Cousteau; the 1996 Carl Sagan Award given by the Council of Scientific Society Presidents, and in 1999, the American Physics Institute's Andrew Gemant Award. This past May, NOVA took home three 2002 News and Documentary Emmy Awards including two awards for Best Historical Documentary, 'Shackleton's Voyage of Endurance' and 'Galileo's Battle for the Heavens,' and the top award, Best Documentary for 'Why the Towers Fell.'

"The Cowen Award from the AGU recognizes Paula Apsell for her commitment to the very highest of standards in journalism, her appreciation for science, and her devotion to creating programs for the public about issues that affect their lives."

—HENRY P. BECTON, WGBH Educational Foundation, Boston, Mass.
Response
"I would like to thank the AGU for recognizing me and NOVA as recipients of its Sustained Achievement Award for Science Journalism.
"In this day and age, it is said that the American public wants to watch programs about unsolved murders, killer storms, military hardware, and brainless comedies—something to switch on with a mind switched off. Survey after survey shows appalling levels of scientific illiteracy countrywide. For example, only 13% of the population can define a molecule, and less than half know that it takes a year for the Earth to orbit the Sun.

"So as NOVA ends its 30th year on television, how do we explain our success? The key is, tell a story, report it fairly and accurately, and meld your science with that story. Often the story will take the form of a scientific quest leading to the moment of discovery, while also reflecting the blood, sweat, and tears that so often precede it. At NOVA, we humanize science by revealing the passion and the people behind it.

"And sometimes we get to cover stories that we know are history in the making. This past January, NOVA aired 'MARS Dead or Alive.' We were privileged because ours were the only cameras that documented the production of the rovers and the problems that Lead Scientific Investigator Steve Squyres and his team had to overcome to accomplish one of the most remarkable feats in recent memory—landing the rovers Spirit and Opportunity on Mars. While 50% of all previous missions to Mars had failed, this group of scientists and engineers succeeded. For me, the chance to be with the scientists producing our up-to-the-minute ending of the film as they found out that Spirit had landed safely on the Martian surface was one of the highlights of my career.

"Other stories that flexed our journalistic muscles include 'What's Up With the Weather?,' in which NOVA took on the complex question of global warming; 'Volcano's Deadly Warning,' about a new and controversial way to predict eruptions; 'Bioterror,' a co-production with reporters from The New York Times that explained the development of germ warfare and was based on the best-selling book Germs; and 'Why the Towers Fell,' in which NOVA offered viewers an exclusive look at the American Society of Civil Engineers' report into the root causes of the Towers' collapse the day before it was presented to Congress. For this program, NOVA was honored with a 2002 Emmy for the best documentary.

"In the coming years, NOVA will continue to be dedicated to bringing programs that inform and inspire, programs that respect the public's intelligence and report on some of the most fascinating science news stories of our times.

"Awards like this from the AGU mean a great deal to us at NOVA. It means you value what we do, and for that we are most grateful."

—PAULA S. APSELL, NOVA and WGBH Science Unit, Boston, Mass.
"Robert C. Cowen was given the Robert C. Cowen Award for Sustained Achievement in Science Journalism at the AGU Spring Meeting Honors Ceremony, which was held May 31, 2001, in Boston, Massachusetts. The award honors lifetime achievement in science journalism."
Citation
"As AGU members gather to honor Robert C. Cowen, we also thank him for honoring the Union. Bob is the recipient of the AGU Award for Sustained Achievement in Science Journalism this year, and he has also done us the honor of permitting us to attach his name to that award. This award has been presented twice before, first in 1993 to Richard Kerr of Science and then in 1997 to David Perlman of the San Francisco Chronicle. The lineage of the award, however, traces back to AGU's first Excellence in Science Journalism. Although that award recognizes a reporter for a single piece of work in a particular year, the first presentation was made to Walter Sullivan for his career achievements in the written communication of science and the award was named for him-just as we now name the Sustained Achievement Award for Robert C. Cowen.
"Bob Cowen started out as many of us did. He received a bachelor's and a master's degree in meteorology at MIT just over 50 years ago. He has represented a unique part of our community ever since, using his mastery of words to build a bridge between our science and the public. Bob Cowen served on the Christian Science Monitor staff from 1950 to 1995 and continues to this day as a science correspondent for that paper. Since his retirement in 1995, Bob Cowen has contributed more than 200 news pieces that were published in the Christian Science Monitor. About 80% of them are on topics that are dear to the hearts of some or all of us. Among the titles that jump out at me are 'Living Safely on this Vigorous Earth,' 'Why Moon Hits your Eye like a Big Pizza Pie,' and 'It Pays to Nail Down Lawn Chairs on Jupiter.' 'The Futile Attempt to Lock up Knowledge' discusses the lure to the university community of industry sponsorship and the potential danger of the dominance of self-interest over collegiality; this and other similar pieces display the insight he brings to the public of the way science is done. From 'How Much Space Science Should the U.S. Fund?' to 'Gravity Data Measures How Much Tucson May Bathe,' Bob Cowen has titillated the imagination of many and kept readers of the Christian Science Monitor informed about science generally and about our sciences in particular.

"Not only has Bob contributed to society as a professional science writer, but he has also given his time as a volunteer. Since his retirement, when potential conflicts of interest were removed, he has continuously served AGU in several capacities, including that of Chair of the Public Information Committee during the 1998-2000 biennium. During his years of regular employment, he was active in the National Association of Science Writers and is a past president of that organization. He is also a founding member of the International Science Writers Association.

"Over the years, he found time to contribute as a columnist for MIT's Technology Review and to write a book, Frontiers of the Sea: The Story of Oceanographic Research (1960). We are not the first among scientific societies to recognize Bob's accomplishments. He has previously received the AAAS – Westinghouse Award for science journalism, the American Institute of Physics science writing award, the Grady Medal of the American Chemical Society, and a science writing award from the New England Section of the American Institute of Aeronautics and Astronautics.

"Most members of AGU are fully occupied in research, teaching or both. There are very few who have taken the skills of a teacher and researcher and the knowledge of a student of science beyond the research environment and turned them to benefit the enterprise as a whole. Bob Cowen has done so by helping to educate generations outside the ivy halls and ivory towers. He has shown many of us that our research can excite the public, and he has helped to enhance the understanding of our work in ways that has strengthened the base for the geophysical sciences.

"Madam President, I present to you Robert C. Cowen to receive AGU's award for Sustained Achievement in Science Journalism, hence forward to be called the Robert C. Cowen Award in recognition of his more than 50 years of extraordinary contribution to the public understanding of science."

—A. F. SPILHAUS, JR., AGU, Washington, D.C.
Response
"It has been a tremendous honor-and a total surprise-to receive AGU's Sustained Achievement Award, let alone to have it carry my name. As Dave Perlman said when we attached his name to AGU's award for deadline science journalism, 'it makes you wonder if you should be embalmed.'
"But seriously, I thank AGU for the honor. I thank it also for its sustained recognition of the importance of communicating the insights of science to the public, especially the insights of the geosciences that are so intimately related to human welfare. "Fifty-one years ago, I was a first-year MIT graduate student computing atmospheric momentum flows with one of those clunky old desk top calculators and wondering where the romance of science had gone. Then, out of the blue, came an invitation to revitalize science writing at the Christian Science Monitor. MIT chairman Karl Compton said to go for it. He felt promoting public understanding of science to be as important as earning an ScD. Fortunately, I had taken enough graduate courses while still an undergraduate so I could convert my nascent doctoral research on the relation between the Chandler wobble of Earth's axis and atmospheric mass flows into a master's thesis and make a quick exit from campus to newsroom.

"The culture shock was challenging. The learning curve steep. But with atom bomb tests and high altitude rocket probes making news, the adrenaline flow propelled a rapid metamorphosis. The clipping file shows 36 stories, an editorial, and a book review for the first 2 months on the job. Subjects ranged widely over the sciences and science policy. They included such evergreen topics as new insights into the atmosphere of Mars, concern that the climate was getting warmer, and alarm at the lack of support for basic research. A report on Langmuir's early silver iodide cloud seeding experiments made the front page. The romance of science had returned.

"It has been a privilege to help chronicle what turned out to be a golden age for science. Interested young (and not-so-young) scientists would find science writing a rewarding alternative to an academic, civil service, or industrial career.

"It helped to have had great bosses who encouraged science writing at the Christian Science Monitor and great mentors, for whom I am eternally thankful. Among geoscientists, the latter have included Roger Revelle and Tom Malone. I'm grateful also for the love, support, and wise editorial criticism of my wife Mary, who has shared the science writing adventure for 46 years.

"And I especially want to thank those AGU members who participate in press conferences, grant interviews, and otherwise make an effort to help the news media get the story right. Your public outreach is essential to the promotion of public understanding of, and support for, science and to fulfilling AGU's moral and legal obligation to contribute to the public good."

—ROBERT C. COWEN, Concord, Mass.
"David Perlman was awarded the Sustained Achievement Award at the AGU Fall Meeting Honors Ceremony, which was held on December 10, 1997, in San Francisco, California. The award recognizes a journalist who has made significant, lasting, and consistent contributions to accurate reporting or writing on the geophysical sciences for the general public.
Citation
"David Perlman has been covering science for most of the 47 years the San Francisco Chronicle has employed him. First and foremost, however, Dave Perlman is a newspaperman. His science writing sense and style all flow from that.
"As a 12-year-old New York City boy, he saw the play, The Front Page. That did it. In his teens, he went about with a press card stuck in his hatband. At Columbia University, he edited the college daily newspaper. He served as a foreign correspondent in Europe after World War II. Also, he still recites from memory the play's opening description of the residents of a Depression-era cop shop, a downtown pressroom where reporters hung out, awaiting word of murder, robbery, and scandal: 'Seedy, catatonic Paul Reveres, full of strange oaths and a touch of childhood.'

"That is who he is: a reporter. A guy who covers the news, who has seen it all, who cares about truth and justice no matter how rotten things seem, and who stays up late, if necessary, to see some more.

"As a science writer, and for the most recent 30 years as the Chronicle's science editor, he has shared with readers the latest research on restless plates in the Earth's crust that give California the shakes, volcanic rumblings and eruptions, submarine geysers atop mid-ocean ridges, and probes to distant planets that enlighten us not only about other worlds but about our own blue orb too.

"He spreads the word on meteorites, radioisotope dating, and the Chicxulub planet crasher. He explains in plain English the difference between strike-slip and normal faulting, the elusive meaning of 'magnitude', and the common sense precautions that residents and officials should take to minimize damage and injury during natural disasters. When a large earthquake does occur, he not only reports what happened to what fault, but also keeps paramount that such things frighten, injure, and all too often kill people.

"But, Those are just the Earth sciences.

"'Science' at a newspaper can mean any story with words ending in -ology or -itis, or simply having more syllables than editors like to see. Dave does them all deftly, against deadlines imposed by breaking news, and with delight and wonder over the splendors of nature.

"He has been a mentor to scores of science writers, president of the National Association of Science Writers, and remains a model of the business. Notable moments and achievements during his newswriting career so far include: First Earthquake: Tehachapi, 1952; First Paleontology story: 'Conflicts at Dinosaur National Monument,' 1952; The Galapagos series, for which Dave spent 2 months with a California Academy of Sciences expedition in 1964 filing dozens of stories by radio on topics including volcanism, paleomagnetism, basalt sampling with Allan Cox, and interactions between geology and biological evolution; First planetary mission story: 'Mariner IV to Mars,' 1965, with subsequent reports on missions to Venus, Mars, Jupiter, Saturn, and Neptune, continuing today with Cassini to Saturn and its moon, Titan; and 'Discovery of Life in a Hydrothermal Vent,' 1977, a scoop: he reported by radio with a Xerox telecopier from aboard the RV Knorr from the Galapagos Rift Zone.

"The 1997 Sustained Achievement Award in Science Journalism recognizes David Perlman's daily devotion to his craft, his sturdy sense of responsibility, his devotion to accuracy, his warm regard for human diversity, and his appreciation that science is an uncertain work in progress.

—CHARLES PETIT, San Francisco Chronicle, San Francisco, Calif.
Response
"My thanks to you, Dr. Solomon, and to the members of AGU for creating your awards for science journalism and, of course, for honoring me with one: for longevity in the newspaper business if for nothing else, I assume!
"Seriously, though, I take it that by making this award you are recognizing the usefulness of many of us in the mass media who interpret the processes and the discoveries of the scientific community in our articles and documentaries aimed at the broad lay public, and particularly, for those of us who describe the work your many branches of science do. It's easy to see how badly the public needs to understand the kind of science you people do: from plate tectonics to yesterday's earthquake on a strike-slip fault, from basic meteorology to El Niño, from planetary science to the taxpayer's role in Pathfinder and Sojourner on Mars, from solar physics to garbles on the Web and static on the radio. All of these research efforts impact the public powerfully and often. Aside from the policy issues these efforts raise, and in many cases their ultimate practical aspects, the fields within the AGU's territory provide an opportunity for us science writers to impart some sense of the wonder, the elegance, and the beauty that pervades all science inquiry.

"On a more personal note, I want to take this moment to thank all of you for serving as my own teachers. If I have been able to report and write sensibly on the work of Earth and solar system scientists, it's because I (like many other journalists) have benefited from the patient help of you scientists. There isn't a university researcher or a government scientist at the USGS, NOAA, or NASA who hasn't found time to give me and my colleagues the kind of help we always need to interpret new findings, to provide background, and to steer us away from inaccuracy or hype. I'm probably as prone to inaccuracy and purple prose as any other reporter, but you are the ones who help me minimize those sins so I can keep our readers well informed about the important work that all of you do. I thank you for this award, and for making my job so fascinating and often so easy.

—DAVID PERLMAN, San Francisco Chronicle, San Francisco, Calif.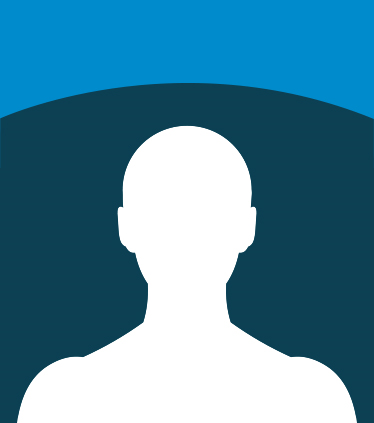 Contacts