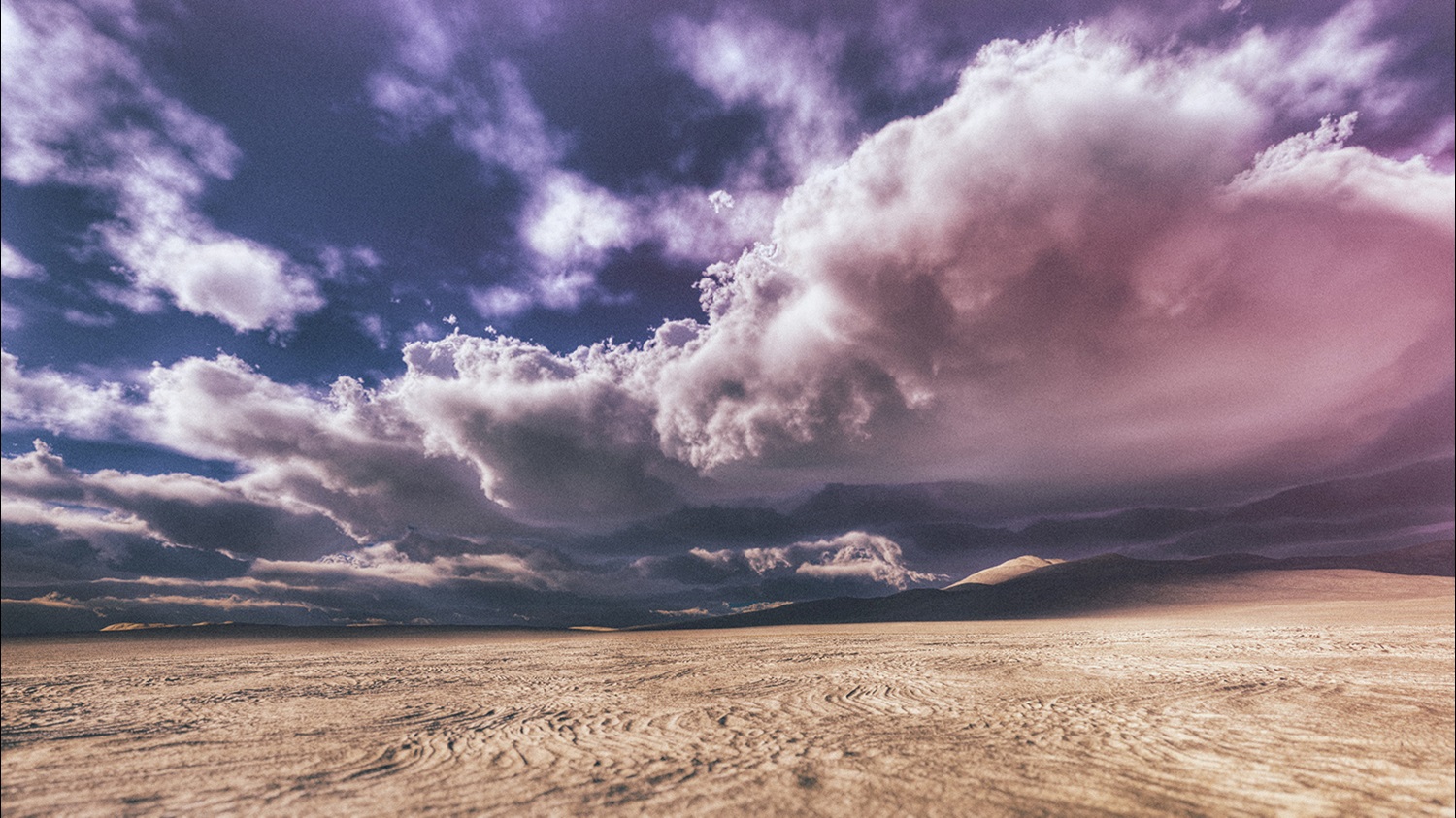 Information on the Lal Medal
The Devendra Lal Memorial Medal is given annually to an early- or mid-career scientist in recognition of outstanding research in Earth and/or space sciences by a scientist belonging to and working in developing country. Recipients of this award may work across any Earth and space science discipline.
The Devendra Lal Medal is named in honor of Professor Devendra Lal, a distinguished geophysicist whose work spanned diverse areas of the Earth and space sciences. He is best known for his role in founding and developing the field in which cosmic rays produced isotopes on Earth and are used as tracers to investigate a wide range of Earth science problems.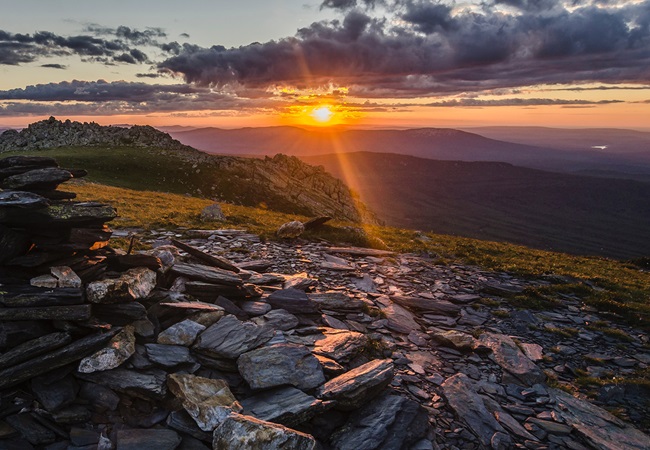 Award benefits
AGU is proud to recognize our honorees. Recipients of the Devendra Lal Memorial Medal will receive an engraved medal, as well as the following benefits with the honor:
Awardee will be made an AGU conferred Fellow (if the honoree has been an AGU member for three consecutive years and is not already a Fellow)

Lifetime membership to AGU

Invitation to present a lecture at the AGU Fall Meeting during the award presentation year

Four complimentary hotel nights at the AGU Fall Meeting during the award presentation year

Two complimentary tickets to the Honors Banquet at the AGU Fall Meeting during the award presentation year
Nominee eligibility
The nominee is not required to be an active AGU member.
The nominee must be an early- or mid-career scientist within 10 to 20 years of receiving their Ph.D. or the highest equivalent terminal degree as of 1 January of the year of the nomination.
The nominee must belong to and work in a developing country, designated by the World Bank as "low" or "lower-middle" income per capita.
The nominee should be in compliance with the Conflict of Interest Policy
Nominator eligibility
Nominators are required to hold an active AGU membership.
The nominator should be in compliance with the Conflict of Interest Policy.
Duplicate nominations for the same individual will not be accepted. However, one co-nominator is permitted (but not required) per nomination.
Supporter eligibility
Individuals who write letters of support for the nominee are not required to be active AGU members.
The supporter should be in compliance with the Conflict of Interest Policy.
A

nomination letter with one-sentence citation (150 characters or less)

. Letterhead stationary is preferred. Nominator's name, title, institution, and contact information are required.

The citation should appear at either the beginning or end of the nomination letter.

A curriculum vitae for the nominee. Include the candidate's name, address and email, history of employment, degrees, research experience, honors, memberships, and service to the community through committee work, advisory boards, etc.

A selected bibliography stating the total number, the types of publications, an authors list with affiliations, as it appears in the publications, and the number published by AGU.

The bibliography should include the titles of the nominee's 10 best papers (indicated by an asterisk), highlighting which papers showcase the nominee's qualifications for the medal.

Three letters of support not including the nomination letter. Letterhead is preferred. Supporter's name, title, institution, and contact information are required.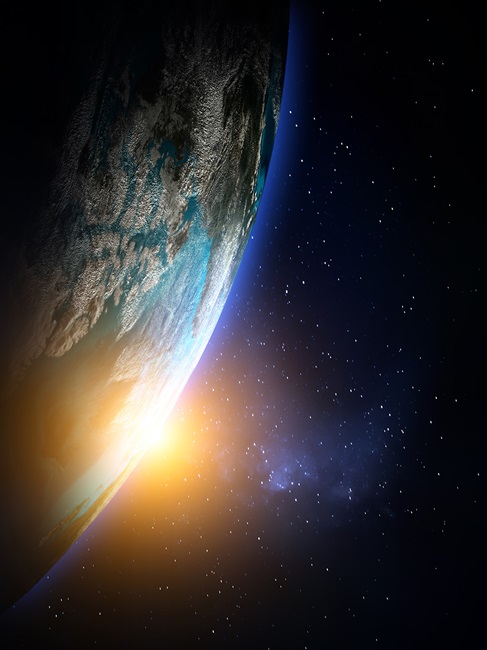 Criteria
Lal medal nominees are evaluated on scientific excellence, scientific impact, and broader impact. This includes the following definitions:
Scientific excellence: The scientific excellence of the candidate's body of published work, as well as his/her contributions to human capital in a developing country. The recipient must be a citizen from a developing country and have conducted their work in a developing country.
Scientific impact: How the candidate's work has made a significant impact on his/her field, and/or to its growth, through influencing current and future research at a border level, particularly in the developing country.
Broader impact: The candidate's impact on his/her field in the developing country, notable service to his/her field, and their alignment with AGU's mission and vision.
Recipients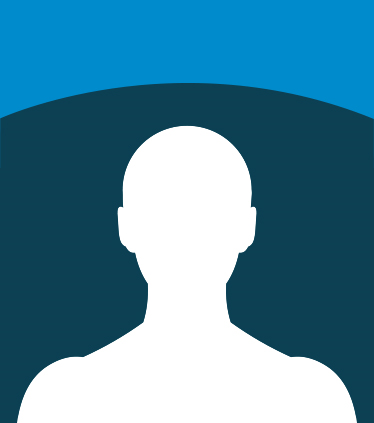 Citation
Roxy Mathew Koll is a climate scientist who has made significant contributions to the science, monitoring, forecasts and climate change projections for South Asia and the larger Indo-Pacific region. His research provides insights into the mechanisms and impacts of climate change on monsoon floods, droughts, cyclones, heat waves and the marine ecosystem. Roxy is among the scientists who have contributed to both modeling and observational aspects of the Indo-Pacific region's climate with high-quality publications that have societal benefits. The observational and modeling framework that he has been a part of developing is valuable for weather forecasts, disaster management and climate change action plans in South Asia. His research has contributed immensely to understanding and predicting the impact of climate change on the Indian Ocean region, particularly monsoon rainfall and extreme events such as floods and droughts, with implications for food and water security of the region. Roxy was part of the team that developed the first Earth system model for South Asia, which now provides improved projections for monsoon and South Asian climate. The climate model development is in continuation of the efforts toward a seamless prediction of weather and climate and is consistent with his research and model development focusing on monsoon intraseasonal and interannual variability. His modeling efforts were followed up by an observational program that has greatly contributed to the science, monitoring, forecasting and projecting of the monsoon and the Indian Ocean region's climate. As the chair of the Indian Ocean Region Panel (World Climate Research Programme's Climate Variability and Predictability Program (CLIVAR)), he helped with the development of a new framework for the Indian Ocean Observing System (IndOOS). The redesign of the observing system was partly based on Roxy's research on the cause and mechanism of the rapid warming in the Indian Ocean, its impacts on the South Asian monsoon and the marine ecosystem. Roxy's research is of importance for all monsoon countries, which host nearly half the planet's population and are most vulnerable to global warming. The importance of the issues Roxy is addressing, his approach and his findings offer effective pathways for developing predictions and projections that can facilitate what-if scenarios for mitigation and adaptation to come what may under global warming in the coming decades over Africa, Asia and Australia. Roxy has also focused on communicating his science to a general audience. He is also collaborating with citizen science networks, local governments and media to bring science to society. — Raghu Murtugudde University of Maryland College Park, Maryland Indian Institute of Technology Bombay Mumbai, India
Response
I am excited and deeply honored that my work has been recognized by the American Geophysical Union. The AGU Devendra Lal Memorial Medal is a huge motivation for my attempts to understand climate science and use it for the benefit of society. South Asia has become a poster child for climate change, and lives and livelihoods are lost in the frequent stampede of extreme weather events. Addressing this, and providing climate solutions, requires a concerted and consistent effort. I plan to continue addressing major problems in climate science and work more closely with the scientific community and society for that. I dedicate this award to my family and friends who stood by me, always. My research career has been delightful due to students and collaborators across institutions and disciplines who make pursuing research in our field an absolute joy. I am particularly grateful to Raghu Murtugudde, who has been an inspiration, mentor and critic for over a decade, to me and many other researchers. My scientific pursuits found meaning when I began working closely with society for climate solutions. I thank these communities, organizations, policymakers and media in India for helping me bridge the gap between science and society. I am happy to hold hands with the Meenachil River and Rain Monitoring group in Kerala to help build climate-equipped schools and colleges for a resilient future. Ensuring diversity and collaboration at the workplace are critical for advancing science, and I learned that by closely working with the Intergovernmental Panel on Climate Change and World Climate Research Programme/CLIVAR groups. I thank my institute, the Indian Institute of Tropical Meteorology, and the Ministry of Earth Sciences for providing the best resources and people to work with. We must invest more in climate research and act swiftly on climate policies for a sustainable, resilient future. This award is a motivation for me — and all researchers working at the forefront of climate change science. — Roxy Mathew Koll Indian Institute of Tropical Meteorology Pune, India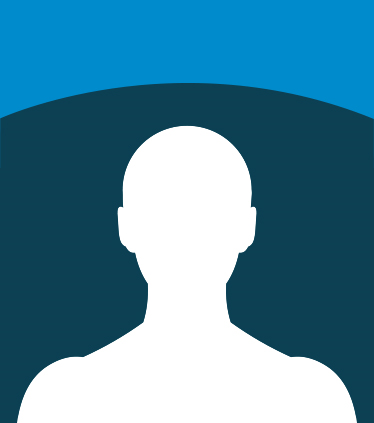 Citation
Dr. Vimal Mishra is one of the leadinghydrologists at the intersection of hydrology, water resources and land surface processes from the current generation in India. Following his Ph.D. in 2010, he was a postdoctoral researcher at the University of Washington for 2 years. He could have secured an academic position in North America or Europe. However, after this tenure, he was determined to return to India and contribute to building the capacity of hydrology and water resources modeling, which India continues to need desperately. He started as an assistant professor at one of India's young and vibrant institutions, the Indian Institute of Technology Gandhinagar, in 2012, where he is now an associate professor.
His research focuses on three broad areas: understanding hydrologic processes through advanced land surface modeling; understanding the signatures of climate variability and change in the hydrology and climatology of the Indian subcontinent, especially floods and droughts; and developing tools for translating hydrologic research to operational monitoring and forecasts for flood and drought mitigation. Dr. Mishra continues to make significant contributions to advancing our understanding, modeling and prediction of hydrologic processes in general and monsoonal hydrology over the Indian subcontinent in particular, using cutting-edge land surface models for efficient management of water resources and engineering. He developed one of the first real-time drought monitors for South Asia and India. His pioneering efforts have significantly enhanced hydrologic modeling and forecast capabilities in the country. These focus areas are crucial for skillful management of water resources and mitigating the impacts of natural hazards, especially with limited and uncertain hydrologic observations.
Not only is Vimal a top-notch researcher, but he is also a passionate teacher and mentor. He has mentored and published with several graduate students and postdoctoral researchers. They are well placed in academia and industry, which is a testament to his continued commitment to building India's capacity in this area of critical need.
The Devendra Lal Memorial Medal is to recognize significant contributions by a midcareer scientist belonging to and working in a developing country. Dr. Vimal Mishra embodies the spirit of this award perfectly through his impactful contributions aimed at socially important problems and mentoring of young scientists. His selection will motivate others in developing countries to have a similar impact on the scholarship of the field. It is a time of global transition in wealth and research, and this will be a fitting award to reinforce that trend in our field.
I wish him continued success!
— Balaji Rajagopalan
University of Colorado Boulder
Boulder, Colorado
Response
Thank you, Balaji Rajagopalan, for leading the efforts for my nomination. I am grateful to all those who wrote letters in support of my nomination. My sincere thanks to the selection committee and AGU for considering my nomination for the prestigious Devendra Lal Memorial Medal.
My interest in hydrology and water resources started during my masters when I visited Germany under the German Academic Exchange Service (DAAD) scholarship. I primarily worked to understand the occurrence of the 2002 flood in the Elbe River in the eastern part of Germany. I was fortunate to receive the fellowship for my Ph.D. at Purdue University. Working with my doctoral supervisor, Keith Cherkauer, was a fantastic learning experience. At Purdue, discussions with Matt Huber on the role of climate change on the water cycle and critical insights from Laura Bowling motivated me to continue working in this area. I was lucky to work with Dennis Lettenmaier as a postdoc researcher. Dennis has been a constant source of inspiration, my role model and the person who shaped me as an independent researcher. I continue to receive blessings and guidance from Dennis.
I was committed to returning to India and contributing to the growth of hydrology and water resources. River basins in the Indian subcontinent are complex due to the interplay between anthropogenic and climatic factors. The last 10 years' journey has been to examine the role of anthropogenic and climatic factors on the hydrologic changes in the Indian subcontinental river basins. There is a lot to be done, especially on understanding how climate and anthropogenic activities will influence the water cycle in one of the world's most populated regions. In addition, near-real-time monitoring and forecast systems are needed to provide an early warning of floods and droughts. Being able to contribute to the science that is directly linked with society has been very satisfying. I am grateful to my institute, the Indian Institute of Technology (IIT) Gandhinagar, and several funding agencies for their support. I am lucky to work with highly motivated and talented students who contributed enormously. My association with Mike Wallace, Upmanu Lall, R. N. Singh, P. C. Pandey, V. M. Tiwari and many others has always been motivational.
I have just started learning about the remarkable contributions made by Professor Devendra Lal. I feel honored to receive the medal in his name. I owe a lot to my students, collaborators and family. I am always grateful for the support from my parents. Thanks to my wife, Neelam; daughters, Muskan and Gungun; and son, Atharv, for their lovely company and endless support. Finally, thanks again, Balaji Rajagopalan, for nominating me and AGU for this great honor.
— Vimal Mishra
Indian Institute of Technology Gandhinagar
Gandhinagar, India
Subimal Ghosh was awarded the 2020 Devendra Lal Memorial Medal at the virtual AGU Fall Meeting Honors Ceremony, held on 1 December 2020. The medal is for "outstanding Earth and/or space sciences research by a scientist belonging to and working in a developing country."
Citation
For his breakthrough contributions to the hydrometeorology of the Asian monsoon system and their applications to agricultural and urban systems.
Field Photos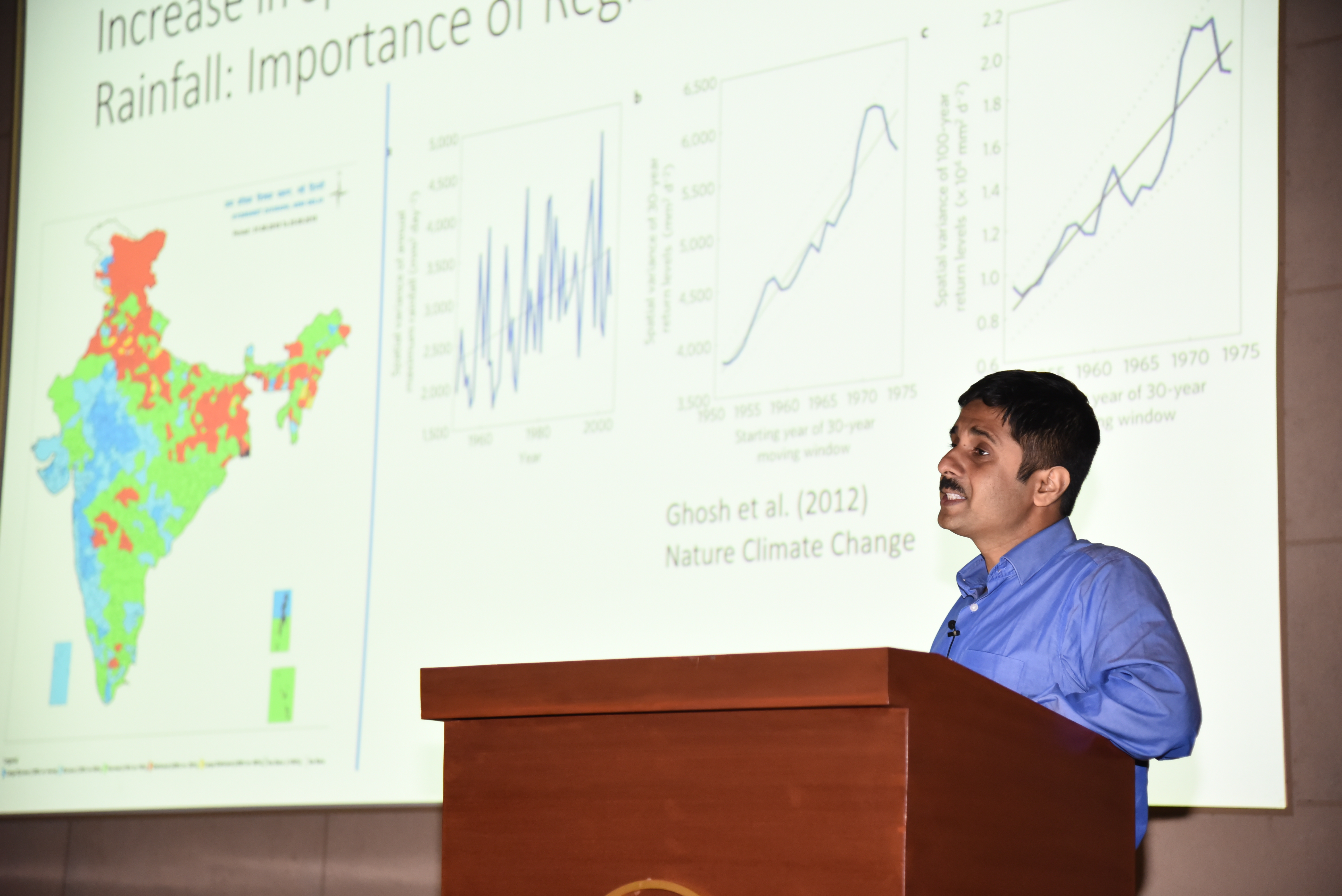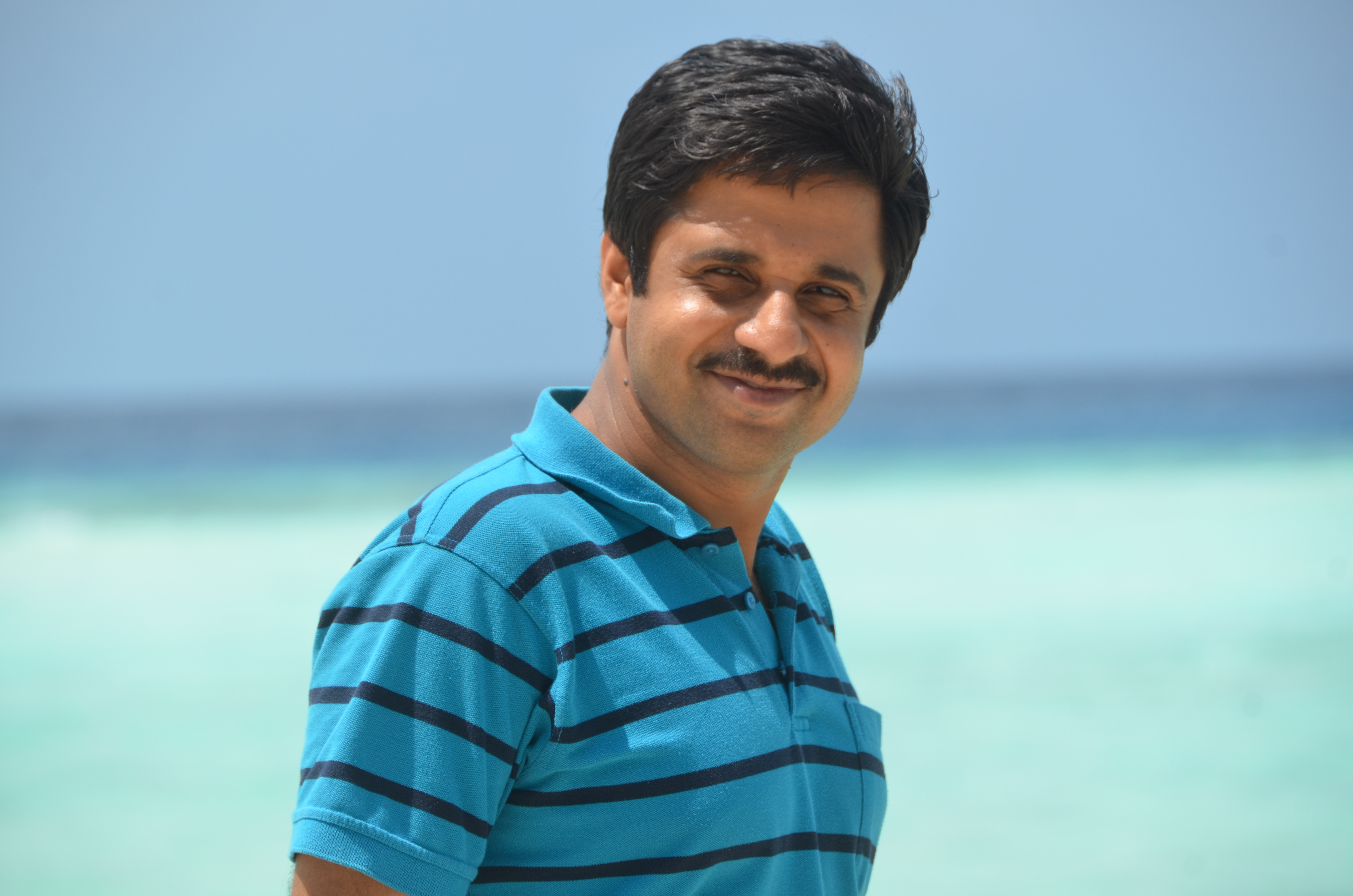 Video
Kuljeet Kaur Marhas was awarded the 2019 Devendra Lal Memorial Medal at the AGU Fall Meeting Honors Ceremony, held on 11 December 2019 in San Francisco, Calif. The medal is for "outstanding Earth and/or space sciences research by a scientist belonging to and working in a developing country."
Citation
Kuljeet is an eminent secondary mass spectrometrist who has greatly advanced the in situ, high spatial resolution mass spectrometric technique to analyze nanometer- to micrometer-scale extraterrestrial particles to understand stellar nucleosynthesis and the solar–stellar connection. She has made fundamental contributions to the study of short-lived nuclides (7Be, 10Be, 26Al, 41Ca, and 60Fe) in early forming solids as well as the study of heavy elements in presolar materials.
Kuljeet obtained her Ph.D. from the Physical Research Laboratory (PRL), India, in 2001. Later, she established the nano secondary ion mass spectrometer (NanoSIMS) laboratory at PRL, where high spatial resolution, in situ mass spectrometric techniques are used to address questions of scientific and spatial relevance for a broad range of disciplines. She has also made important contributions in other areas of stellar nucleosynthesis and analysis of sample return missions during her postdoctoral tenures. She has worked extensively with a wide suite of the early forming solar system solids (hibonites, calcium-aluminum-rich inclusions, chondrules, and samples returned from various planetary missions, viz., Apollo 15, Stardust, and Hayabusa-1) to understand the cosmochemical conditions and the chronological evolution of the early solar system.

Kuljeet's ability to work on projects that have rarely been ventured into has led to the majority of her publications. She is an ardent speaker and has given many talks in simple language motivating and exciting young students and children with new research findings in Earth and space sciences.

I wish her success in her future research.

—Anil Bhardwaj, Physical Research Laboratory, Ahmedabad, India
Response
I am deeply honored and humbled to receive the Devendra Lal Memorial Medal and the recognition from AGU. I take this opportunity to convey my deep and sincere gratitude to my mentors, collaborators, colleagues, and friends for their kind contribution toward various research programs that have been recognized and appreciated by my nominator, Professor Anil Bhardwaj, and the selection committee.
Professor D. Lal has been an inspirational, mentoring figure at many institutions across continents. It is, indeed, an honor to be associated with a distinguished scientific luminary whose contributions, mentoring, and enthusiasm for novel science were enormously addictive. He worked in a number of fields/areas with the efficiency of a pro. If I could advance science by even a few percent of his contribution, that would be a source of satisfaction and pride for me.

My heartfelt thanks to Professor J. N. Goswami, my Ph.D. supervisor at the Physical Research Laboratory, India, for introducing me to the world of heavenly bodies and setting me on the exploratory path of planetary sciences. I had no idea that I could carry on and eventually fall in love with pushing myself—trying to unravel the secrets of solar system formation. I also wish to thank Professor Peter Hoppe at Max-Planck-Institut für Chemie in Mainz, Germany, who opened a panorama of a world of the largest anomalies on the smallest (nano)scales during my postdoctoral tenure by initiating studies related to heavy-element nucleosynthesis in presolar grains. Touching stars is probably a dream of every child, and Professor Ernst Zinner provided me this opportunity by involving me with analyses of a "stardust" sample (NASA's 81P/Wild 2 cometary sample return mission) at Washington University in St. Louis. Words can never be enough to thank him for the pleasant discussions and time spent with him. Armed with the knowledge, good wishes, and caveats from the stalwarts of the field, I could set up my own laboratory in India and continue working in cosmochemistry.

Last, but not the least, I wish to thank my close-knit family for the unreserved support to help realize my ambition. I express my gratitude to the individuals who supported me and to AGU for endorsing the nomination.

Thank you, once again, for this honor.

—Kuljeet Kaur Marhas, Physical Research Laboratory, Ahmedabad, India
S. K. Satheesh was awarded the 2017 Devendra Lal Memorial Medal at the AGU Fall Meeting Honors Ceremony, held on 13 December 2017 in New Orleans, La. The medal is for "outstanding Earth and/or space sciences research by a scientist belonging to and working in a developing nation."
Citation
Satheesh is a pioneer in aerosol research. He has made outstanding contributions to our understanding of the climate impact of atmospheric aerosols. He was among the first to demonstrate that there was a significant discrepancy between shortwave radiative heating at the ocean surface and the top of the atmosphere due to light absorbing aerosols. This was a significant finding since prior work had focused mostly on light scattering sulfate aerosols of anthropogenic origin. He then innovatively combined satellite data with field experiments and numerical model simulations to show that aerosols can alter the natural hydrological cycle and cloud properties. As chief mission scientist of several aircraft field campaigns, in his work he has shown the presence and the role of elevated aerosol layers that influence the onset of the Indian monsoon. These elevated aerosol layers over India show strong meridional gradients with increased aerosol warming that have implications for the amount of rainfall over this region. Furthermore, his recent work has shown that black carbon can become elevated to the stratosphere, having serious implications for ozone loss and recovery.
Satheesh continues to impress the community with his creativity by pioneering the design of a small satellite based on multiangle polarization techniques to measure and assess the role of aerosols on climate. He has also developed an angular scattering instrument to study the role of aerosol mixing that is vital for satellite and modeling studies.

Using his ­Aerosol-­Climate Observatory in the Indian Institute of Science and the Center for Climate Excellence in Chitradurga, he trains and mentors the next generation of aerosol scientists.

As a longtime colleague, I am excited that he is the 2017 winner of the Devendra Lal Memorial Medal. His long list of awards and honors bears testimony to his hard work and diligence. Not only is he a tireless worker and a creative aerosol researcher, but also he works with astonishing humility with colleagues all around the world to solve important research problems.

I am looking forward to more exciting breakthroughs from his current and future work.

—Sundar Christopher, University of Alabama in Huntsville
Response
I am delighted to be named as a recipient of the Devendra Lal Memorial Medal and thank AGU for bestowing on me this great honor. I thank Sundar Christopher for nominating me and for the generous citation. I thank others who supported my nomination and the committee members, who assessed the value of my contributions. My research contributions were possible because of the consistent support and encouragement from my colleagues, mentors, students, and collaborators, and I would like to express my deep gratitude to all of them.
I developed my interest in atmospheric science after learning about the Earth's ionosphere during my undergraduate studies. I pursued my doctoral work at the Space Physics Laboratory, Vikram Sarabhai Space Centre, with K. Krishna Moorthy as my thesis adviser, and I am grateful to him for being an excellent mentor. I joined the laboratory with a physics background, without knowing much about the Earth's atmosphere, and learned a lot about aerosols from him. My adviser and the then director of the laboratory, B. V. Krishna Murthy, treated me like a colleague, which was a huge encouragement in shaping my career. I was a postdoc at the Center for Clouds, Chemistry and Climate (C 4 ), Scripps Institution of Oceanography, University of California, San Diego, under V. Ramanathan and his outstanding research team. This provided me an excellent opportunity to gain knowledge about atmospheric radiative transfer from Ram.

I joined the Centre for Atmospheric and Oceanic Sciences, Indian Institute of Science, as a faculty member and became part of a creative academic environment. At the institute, J. Srinivasan played an important role in shaping my scientific career. I received generous support for my research from the Indian Space Research Organisation, Department of Science and Technology, Ministry of Earth Sciences, Council of Scientific and Industrial Research, and Divecha Centre for Climate Change. A ­1-year sabbatical at NASA Goddard Space Flight Center with Lorraine Remer and her fantastic team was very productive. I got a rare opportunity to sharpen my knowledge on satellite remote sensing.

Finally, I am grateful to my parents and family for their support over the years. I thank my wife, Deepshikha Singh, and my son, Satdeep, for their constant support, cooperation, and encouragement.

—S. K. Satheesh, Divecha Centre for Climate Change and Centre for Atmosphere and Oceanic Sciences, Indian Institute of Science, Bangalore
Honors Contacts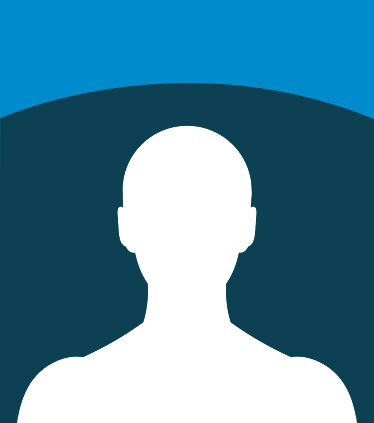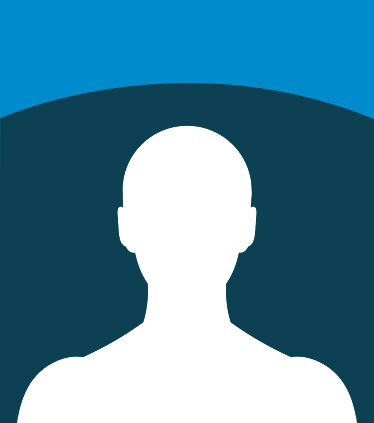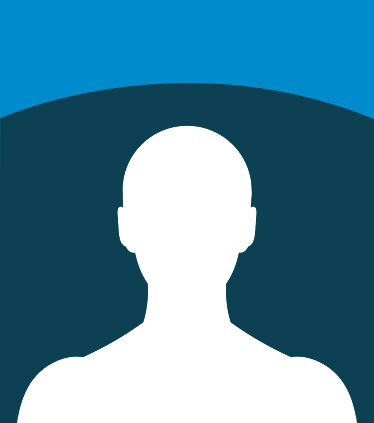 Hannah Hoffman
Program Manager, Fellows