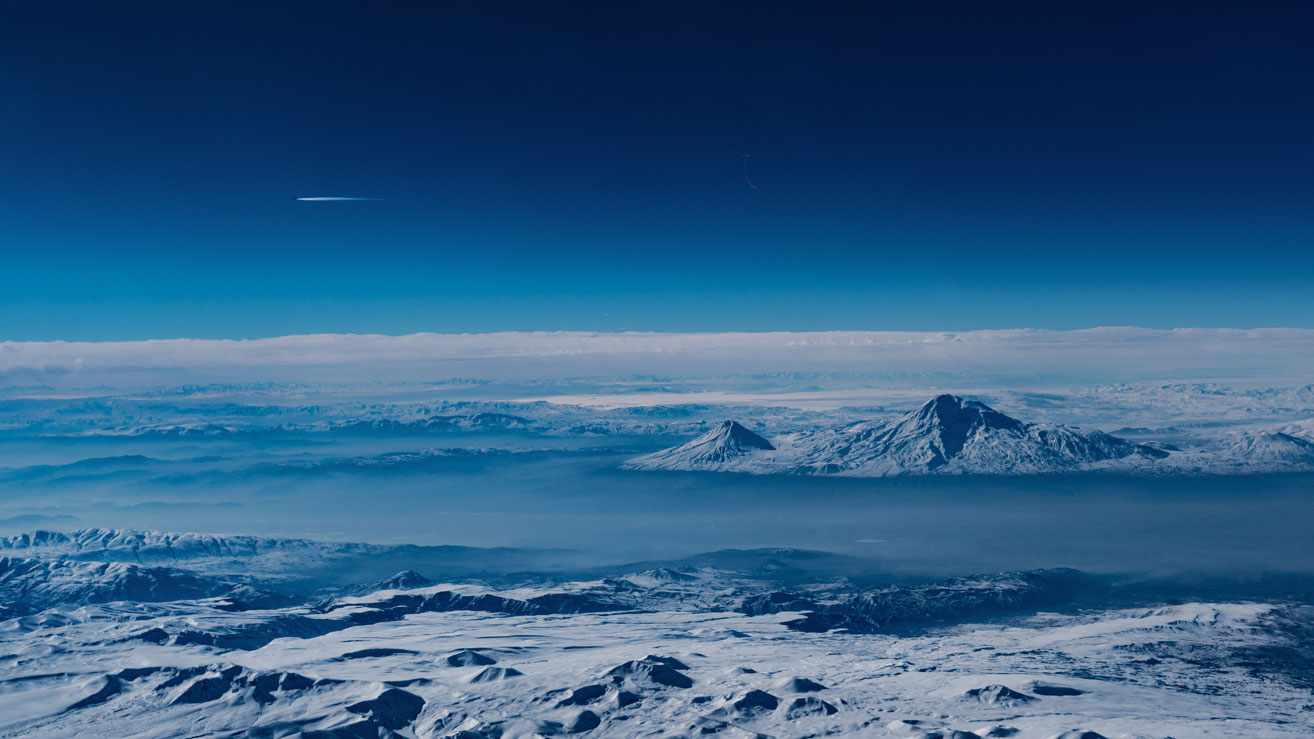 Joanne Simpson Medal For Mid-Career Scientists
Information on the Simpson Medal
The Joanne Simpson Medal is given annually to two to three mid-career honorees in recognition of their significant contributions to Earth and space science. Recipients of this award may work across any Earth and space science discipline.
This medal is named in honor of Joanne Simpson, who was the first woman to earn a Ph.D. in meteorology and during her career made fundamental contributions to modern research on tropical clouds and hurricanes. The medal recognizes exceptional mid-career scientists who have made transformative scientific advances or breakthrough in the Earth and space sciences, have demonstrated strong leadership, and provided outstanding service to science and society. Medalists are selected by the Joanne Simpson Medal Committee.
Award benefits
AGU is proud to recognize our honorees. Recipients of the Joanne Simpson Medal will receive an engraved medal, as well as the following benefits with the honor:
Awardee will be made an AGU Fellow (if the honoree has been an AGU member for three consecutive years and is not already a Fellow)

Recognition at the AGU Fall Meeting during the award presentation year

Four complimentary hotel nights at the AGU Fall Meeting during the award presentation year

Two complimentary tickets to the Honors Banquet at the AGU Fall Meeting during the award presentation year
Nominees: The nominee is not required to be an active AGU member but must be within 20 years of receiving their Ph.D. or the highest equivalent terminal degree as of 1 January in the year of the nomination.

AGU Honors Program Career Stage Eligibility Requirement Allowance Policy: Exceptions to this eligibility requirement can be considered based on family or medical leave circumstances, nominees whose work conditions have been impacted by the COVID-19 pandemic, or for other extenuating circumstances. All requests will be reviewed. For questions contact [email protected].

Nominators: Nominators must be active AGU members. Duplicate nominations for the same individual will not be accepted. However, one co-nominator is permitted (but not required) per nomination.

Supporters: Individuals who write letters of support for the nominee are not required to be active AGU members.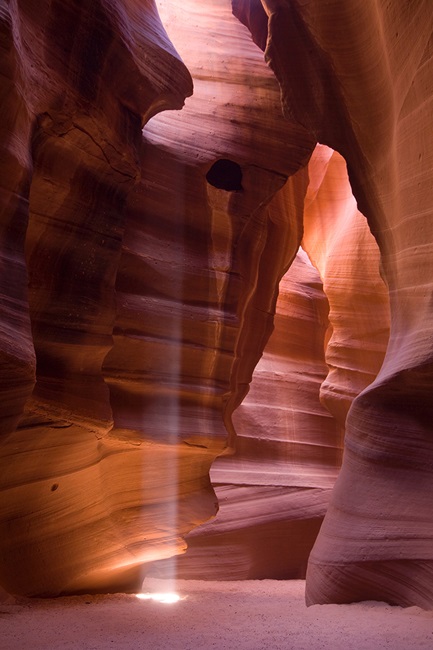 Nomination package
Your nomination package must contain all of the following files, which should be no more than two pages in length per document. For detailed information on the requirements, review the Union Awards, Medals and Prizes Frequently Asked Questions.
A nomination letter with one-sentence citation (150 characters or less). Letterhead stationery is preferred. Nominator's name, title, institution, and contact information are required. The citation should appear at either the beginning or end of the nomination letter.
A curriculum vitae for the nominee. Include the candidate's name, address and email, history of employment, degrees, research experience, honors, memberships, and service to the community through committee work, advisory boards, etc.
A selected bibliography stating the total number, the types of publications and the number published by AGU.
Three letters of support not including the nomination letter. Letterhead is preferred. Supporter's name, title, institution, and contact information are required.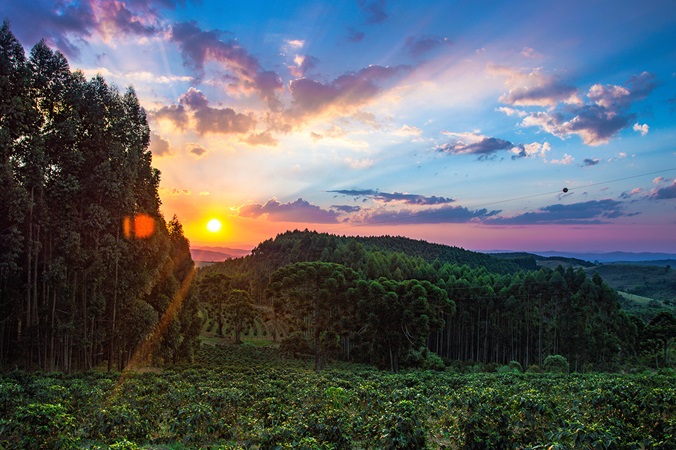 Criteria
Scientific excellence

: What are the scientific contributions of the candidate's body of work through the introduction of new ideas and data collection efforts and/or development of new analytical methods and/or approaches for synthesis across Earth and space science? What publications have resulted and what insights have been gained?

Scientific impact

: Answer how the candidate's work has made a significant impact on his/her field overall and its growth, through influencing current and future research. Articulate these contributions and their importance in a way that can be understood by peers and those outside their research field.

Broader impact

: Evaluate who has benefitted from the work, the candidate's recognitions and notable service to his/her field, and how they align to the AGU mission and vision.

Reputation and leadership

: Evaluate whether the candidate's service, collaboration and leadership have immeasurably aided the work of science or non-profit organizations, government agencies, institutions, and external committees.
Recipients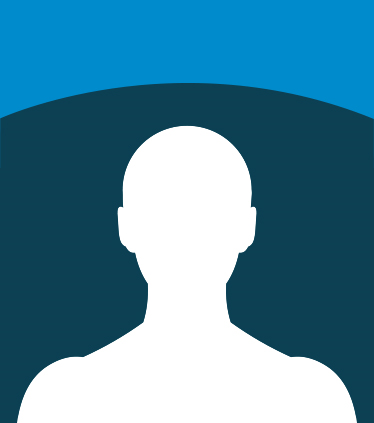 Citation
Yafang Cheng's scientific research has made several breakthroughs and transformative advances in the mechanistic understanding of atmospheric processes, especially on atmospheric aerosols and their effects on air quality, health and climate. She discovered novel mechanisms and developed new theories of reactive nitrogen chemistry that reshaped the scientific understanding of haze formation and nitrogen cycling. Her work revealed how the extreme haze events in northern China can be explained by multiphase oxidation reactions in aerosol water and developed a multiphase buffer theory to explain atmospheric aerosol acidity and the sustainability and high effectiveness of multiphase oxidation. Cheng and her group have developed new instruments and techniques to probe physical and chemical properties of aerosol nanoparticles. With these advanced techniques and in-depth molecular dynamics simulations, she was the first to reveal that particle size can strongly alter the characteristic concentration of phase separation in mixed systems, resembling the influence of temperature. Cheng's research on aerosol climate impact is also dealing with black carbon (BC) as one of the most important short-lived climate warming agents. To obtain a global climatology of BC aerosols, she initiated and continues to lead the CARIBIC-SP2 (Civil Aircraft for the Regular Investigation of the Atmosphere Based on an Instrument Container–Single Particle Soot Photometer) and Eugen Seibold-SP2 projects, where she measures BC aerosol concentration and mixing state on board a Lufthansa passenger aircraft and a sailing yacht for ocean research. In this way, she has collected the largest ever BC measurement data set from over 1,000 flight hours at high-altitude and about 2,000 sailing hours in remote marine environments, where data are particularly important for evaluating the climate effects of BC aerosols. Her systematic investigations provide unique insights and demonstrate the importance of the radiative effects of light-absorbing aerosols and wildfire emissions on cloud formation and regional climate in the Amazon, Southeast Asia and the Arctic. Cheng has successfully demonstrated how a better physicochemical understanding of Earth system processes enables the development and implementation of effective strategies to protect human health and mitigate air pollution and climate change in the Anthropocene. Moreover, she was able to improve the scientific understanding of SARS-CoV-2 aerosol transmission and to quantify the effectiveness of masks and other protective measures with key policy implications in combatting the COVID-19 pandemic. Yafang Cheng has also demonstrated exceptional leadership and provided outstanding service to science and society. Her honors include the Science Breakthrough Award in Physical Sciences of the Falling Walls Foundation (2021) and the Schmauss Award of the German Association for Aerosol Research (2020). — Jos Lelieveld The Max Planck Institute for Chemistry Mainz, Germany — Renyi Zhang Texas A&M University College Station, Texas
Response
Thank you, Renyi and Jos, for the nomination, your very kind citation and great support. Many thanks to AGU and the award committee. I am deeply honored and grateful to receive this medal, in memory of a woman who has greatly advanced atmospheric sciences and who is still inspiring and encouraging our community today. I want to acknowledge so many people that got me here. Max Planck Institute for Chemistry, everybody at MPIC, you are the reason I love to stay in Mainz. Uli Poschl, Andi Andreae, the relationship of trust and friendship over these many years are priceless. University of Iowa and Leibniz Institute, Greg Carmichael, Ali Wiedensohler, Jost Heintzenberg, I still remember the scene when we first met. Peking University, my mentor Yuanhang Zhang, and the lake and tower on the beautiful campus. There are too many names that I should mention, but allow me to single out a few. Susan Trumbore, Markku Kulmala, Katharina Kohse-Höinghaus, Doug Worsnorp, Andreas Wahner, Sjaak Slanina, I deeply appreciate your support. Paul Crutzen, Kurt Binder, truly an honor to work with you. Your dignity and integrity in research and in educating young generations will always encourage me to face challenges and difficult moments. Thank you! I also want to give special thanks to all my former and current group members. You are amazing. I wouldn't be here without our joint adventures on the airplane, over the ocean, in the rainforest and in the virtual digital Earth. In particular, Guangjie, Nan, Zhibin, Siwen, Meng, Qing, Guo, Ruijing, Chaoqun and many more, your enthusiasm and strong dedication also motivate me and the whole team. I would also like to thank my parents and my husband; none of this would be possible without you, and to my son, I love you dearly, and you have already started to inspire me. This is a world that we are collectively feeling and experiencing. To face the grand challenge of climate change and air pollution, a global effort is needed. This is our time, our responsibility and our chance to work together and make a difference. Thank you! — Yafang Cheng Minerva Independent Research Group, Max Planck Institute for Chemistry Mainz, Germany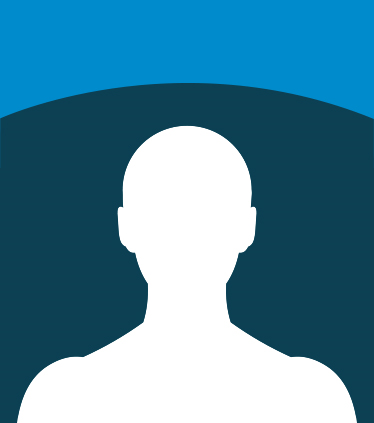 Citation
Space physics is of increasing importance since space storms strongly affect our daily dependence on advanced technology. Yue's emphasis is on ionosphere/thermosphere (I/T) structure and dynamic variability under the variety of solar, solar wind and magnetosphere conditions. She has opened a new research frontier, discovering critically important processes and the significance of multiscale structures in the I/T and is playing important leadership roles in research and space weather prediction. Yue spearheaded inclusion of nonhydrostatic processes in global general circulation models of the I/T. These processes had typically been ignored (minor impact assumed) but are critical for rapidly varying dynamics. Yue found they are especially important on meso-spatial scales and after sudden changes in forcing, vastly improving space weather forecasting. Yue also found that nonhydrostatic processes strongly affect acoustic-gravity wave propagation and neutral density in the I/T, thus substantially influencing satellite orbits. Yue's most recent research and leadership have led to a major paradigm shift: mesoscale processes are now viewed as controlling much of I/T system dynamics and its ultimate larger-scale configurations, unlike previous understanding based on large-scale and statistically derived driving for different conditions. Yue also greatly improved modeling, allowing spatially variable and subdegree grid spacing that strongly improved the capability to understand multiscale dynamics, including dynamics triggered by geographic events such as hurricanes and volcanoes. Yue's leadership includes our Multi-University Research Initiative team (one of two women principal investigators of 21 Department of Defense 2016 selected teams). Under her leadership, this eight-institute group focused attention on mesoscale structures, contributing to the major paradigm shift mentioned above. Furthermore, Yue was selected for the interdisciplinary leadership team that is planning the NASA Geospace Dynamics Constellation mission to study coupling between the magnetosphere and the I/T system, and she has been selected for the prestigious National Academy of Sciences Committee on Solar and Space Physics to support scientific progress in solar and space physics and assist the government in planning programs for these fields. As the first, and still only, female full professor in the Physics Department of the University of Texas at Arlington (a Hispanic-Serving Institution), Yue leads emphasis on diversity, equity and inclusion. Her advocacy helped to increase the presence of underrepresented segments of society, including initiating the student Women in Physics organization. Based on these successful and visible activities, Yue was selected as a "featured individual" for a public libraries' exhibit of Women in Science to encourage women and girls to join the science, technology, engineering and mathematics (STEM) field. — Larry Lyons University of California, Los Angeles Los Angeles, California
Response
I am deeply honored to receive the Joanne Simpson Medal. I thank AGU for their dedication to space and Earth sciences and Joanne Simpson for her numerous efforts to enhance the diversity of our community. I would like to express my sincere gratitude to Larry Lyons for nominating me and to Arthur Richmond, Gang Lu and Roderick Heelis for their support to my nomination. They are distinguished leaders in our field whom I have the honor to work with and who have been so supportive to my career. I am sincerely grateful for many fantastic people in my life who inspired me and supported me. It has been a great honor to me to work with amazing professors and colleagues from different universities and centers, including Peking University, University of Michigan, National Center for Atmospheric Research, NOAA Space Weather Prediction Center, and University of Texas at Arlington. I deeply appreciate their encouragement and endorsement, which helped me to pursue my dream and drove me to think out of the box. Some of the most valuable advice I got is "not just think about what you CAN do, but what you NEED to do for the community," which continuously motivates me through my career. I am truly thankful for all the talented students, postdocs and research scientists with whom I have enjoyed so much working as a team. I am greatly indebted to my friends and family, who have supported me without reservation, particularly my parents, my husband and two lovely kids. I thank my parents for seeding the idea of "girls can do STEM" in my mind when I was little and my husband for having my back all along. Finally, the love of my two sweet kids gives me tremendous strength to make continuous contributions to the community and society. — Yue Deng University of Texas at Arlington Arlington, Texas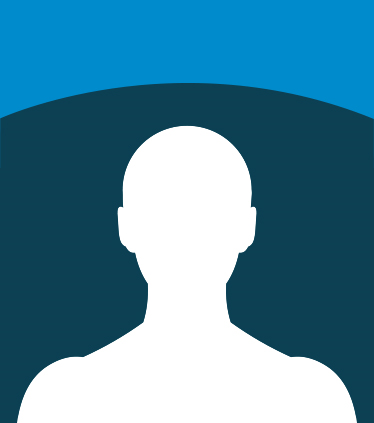 Citation
It is a fitting accolade that Professor Ankur Desai's career is now honored with the name of Joanne Simpson. Like Simpson, Desai's career to date has included transformative scientific advances across multiple areas of inquiry, leadership in field projects, combined use of observations and models to advance understanding, and service and outreach in support of our scientific community. And Desai's unfailing commitment to building a more fair and equitable environment for all members of our community is most certainly inspired by Dr. Simpson's trailblazing efforts to do the same for women in our field. Professor Ankur Desai's research includes transformative scientific advances in broad areas of biogeosciences, atmospheric sciences and global environmental change. His research contributions span the science of micrometeorology and eddy covariance flux measurement, observational studies of Earth's carbon and water cycles, and combining observations and models to characterize how land-atmosphere feedbacks evolve along spatiotemporal scales. Desai's key insight in understanding terrestrial carbon and water cycles is recognizing that carbon fluxes cannot be viewed in isolation of any one ecosystem, but rather through scaling and synthesis across these. He has used the upper Midwest as proving ground for many of his theories and conceived (including the acronym) and funded the largest project on scaling of land-atmosphere interactions over tall vegetation since BOREAS (Boreal Ecosystem-Atmosphere Study) in the late 1990s. CHEESEHEAD (the Chequamegon Heterogeneous Ecosystem Energy-balance Study Enabled by a High-density Extensive Array of Detectors) arose out of the discoveries made in Desai's lab on a potential breakthrough in solving the riddle of lack of energy balance closure in eddy covariance, which he had tied fundamentally to issues of scale. Professor Desai's contributions to our field extend well beyond the realm of research. At the University of Wisconsin-Madison he is widely regarded for his outstanding mentoring and teaching, his leadership in the Atmospheric and Oceanic Sciences Department, and his leadership in advancing an equitable and inclusive environment. And he gives tirelessly to our scientific fields through his editor duties and leadership in national and international communities. So many of us who have had an opportunity to work alongside Professor Ankur Desai consider him a friend and colleague. For that, we are thrilled that he is being awarded the Joanne Simpson Medal for Mid-Career Scientists! — Daniel J. Vimont University of Wisconsin-Madison Madison, Wisconsin — Stephen Carpenter University of Wisconsin-Madison Madison, Wisconsin — John Kutzbach (deceased) University of Wisconsin-Madison Madison, Wisconsin
Response
To my nominators, thank you, thank you and thank you! John Kutzbach is one of the kindest scientists I have known, a true mensch. His routine uplifting of my work often provided the shot in the arm I needed to keep plowing ahead, even when the research stalled, the funding spigot dried, or barriers felt insurmountable. Likewise for both Steve Carpenter and Dan Vimont, who then carried on that spirit to renominate me after John's passing. I promise I will not let this get to my head! There are already enough egos in our science, some that deserve chastising. For sure, I've adopted a culture of showmanship. It's what we do to be heard and showcase the work from our labs, especially when you are not of the majority and operate from a marginalized mindset of working twice as hard for half the credit. But, for me, the more important trait is "show-up-ship." Show up when students pitch new ideas and need help finding resources. Show up when collaborators want to form teams to tackle ideas. Show up when people want to work with your data and code and share it freely. Show up when communities and groups ask to learn about what your research means for them. Show up when journals and funding agencies and departments need you to put in the work. Show up when your friends and family need support. That's pretty much it! For two decades, our Ecometeorology Lab has made careful measurements and models of the biosphere and its relationship to the atmosphere to make better sense, better decisions and better predictions of the Earth system. Our best findings were rarely "eureka!" moments. It was never a straight path following some preordained scientific method and certainly never by any one person on their own. Rather, the more beloved utterance in science I find is "whoa, that's cool" or "huh, that's weird," often when huddled in groups or teams over a puzzling figure. More often, this is done when the groups are diverse, open to new ideas, and in a place safe for making new connections. I'm fortunate and privileged to have been part of many moments like this. I will rally so that everyone else can too, especially for those with the least opportunity. If you're reading this — go and nominate someone you admire for an award or do something else kind for them. Show up! — Ankur R. Desai University of Wisconsin-Madison Madison, Wisconsin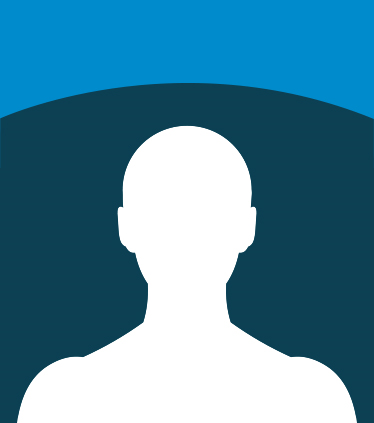 Citation
Dr. Jennifer Biddle exemplifies the ethosof the Joanne Simpson medal, as she is an exceptional midcareer scientist whose research has transformed our understanding of microbial life in the marine subsurface, and she is an inspiring and dedicated leader and servant in transdisciplinary scientific societies. The marine deep biosphere field and the AGU Biogeosciences community as a whole are definitely better because of her creativity, leadership, gumption and willingness to serve.
Dr. Biddle has been a visionary leader in marine subsurface research since the early days of her career, starting with her graduate school adaptation and advancement of biomolecular techniques to reveal the previously hidden "deep biosphere" in marine sediments. Her team was the first to construct a metagenome from marine sediments, which moved beyond simple taxonomy or targeted functional approaches to reveal the broader genomic potential of the many uncultivated microbes in this habitat. While constructing metagenomes from environmental samples is now commonplace, this bulk DNA sequencing technique was groundbreaking in its time and opened the door to new understanding. Not content to stop there, Dr. Biddle's team also created the first metatranscriptome from the marine subsurface to reveal gene expression. These are a few key examples of Dr. Biddle's leadership, which blazed a trail of new approaches for marine subsurface research that the community has benefited from greatly.
Dr. Biddle is also a positive role model in terms of her service and leadership. She has contributed years of service to the international scientific ocean drilling program and to the AGU Biogeosciences section, volunteering pretenure to help organize the AGU Fall Meeting for 3 years in a row. Jen was one of the first in our field to recognize the power of internet conferencing platforms to create inclusive scientific gatherings while helping to speed the advancement of science. Her co-creation of the virtual "MicroSeminar" in 2014 revolutionized international participation in virtual meetings way ahead of its time. Likewise, Jen has a well-earned reputation as an unflagging supporter of inclusion and fairness in science, including recent work documenting the unequal impact of the pandemic on academic mothers and offering clear suggestions for institutional changes to remove obstacles to level the playing field. Science would be a much better place if everyone were as giving, empathetic and supportive as she is.
— Beth N. Orcutt
Bigelow Laboratory for Ocean Sciences
East Boothbay, Maine
Response
It is an honor to receive this award, and I am humbled and grateful for my colleagues' support and recognition. I sincerely thank Beth Orcutt. She cares deeply about her colleagues and fights for equity in science, and her support means a lot to me. I would also like to thank Peter Girguis, Jennifer Glass and Kelly Wrighton for supporting my nomination. I am so thankful for the wonderful colleagues I get to explore the world with. I appreciate the acknowledgement of my efforts to diversify and unite science, within and across disciplines.
I would not be where I am today without the support of amazing, inspiring professors at Rutgers University, Pennsylvania State University and the University of North Carolina at Chapel Hill. I've walked a path through science that was not always well planned, but along the way, I have worked alongside excellent people, and with a bit of luck, find myself in a position where I can achieve the most rewarding part of science, helping others succeed and thrive in science. I particularly enjoy opening doors for others. I have to thank all of my students, technicians and postdocs, who have been so inspiring to work with. I share this award with them, as our science is a team effort and I am honored that we are able to work together on it.
I also thank my friends and family for their support, particularly my husband, who has supported me through my academic journey. Throughout this journey I've also been supported by a cast of thousands through social networks, and I have to acknowledge the role that the modern-day networking has had in my life. These networks connected me with other academic parents, with other women who are the minority in their departments and with new collaborators. We have all raised each other's spirits at different times and helped each other move forward in a system that wasn't designed for us. I look forward to continuing change in the academy to make sure it is a place where all are welcomed and rewarded for their talents.
— Jennifer Biddle
University of Delaware
Newark, Delaware
Video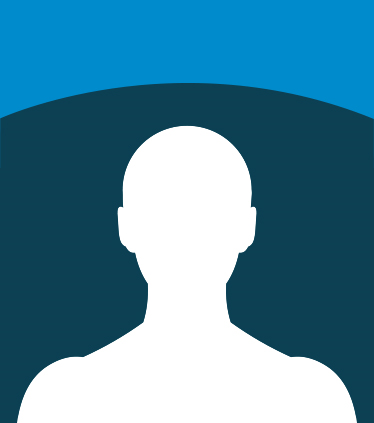 Citation
Jacob Bortnik is a recognized leader in nonlinear plasma wave interactions with charged particles in Earth's radiation belts (the Van Allen belts). Relativistic electrons and energetic protons there can damage satellites, disrupting telecommunications and other services we have come to depend upon, and can endanger astronauts. Radiation belt fluxes are highly variable due to changes in the solar wind, which powers them. Understanding the physics of this variability to build accurate predictive models of "space weather" is a major goal of space science. The emergence of space-based internet, space tourism and the U.S. Space Force reveals that the need for such models is on the rise. A key factor responsible for the dynamic nature of the radiation belt fluxes is the interaction of energetic particles with plasma waves. Professor Bortnik has made some of the most significant advances in our understanding of such interactions, using theory, modeling, observations, laboratory and computer simulations, and machine learning.
Jacob theorized and then proved using data from the Time History of Events and Macroscale Interactions during Substorms (THEMIS) mission that plasmaspheric hiss waves, a dominant contributor to outer-belt energetic particle losses and the reason for the two-belt structure of the radiation belts, are produced by the leakage of magnetospheric whistler waves produced by particle injections at larger radial distances. This solved a 40-year-old mystery on the origin of plasmaspheric hiss. His contributions to the understanding of how chorus waves drive the pulsating aurora, how lightning-generated whistlers can diffract and stay in the magnetosphere, and how electromagnetic ion cyclotron waves and magnetosonic waves can resonate nonlinearly with electrons to energize and scatter them have been seminal. He pioneered laboratory experiments at the University of California, Los Angeles, Large Plasma Device coupled with numerical simulations to show how nonlinear wave structures arise from wave-particle interactions under certain plasma conditions. He developed novel machine learning tools for reconstructing the spatial and temporal evolution of plasmas in the magnetosphere, which is only sparsely sampled by spacecraft. He has mentored dozens of students and early-career space physicists. He is generous with his time to both students and colleagues, making him a highly sought after adviser and collaborator. He has led the field as National Science Foundation's Geospace Environment Modeling program chair, an associate editor of AGU journals and co-chair of international groups under the auspices of the International Union of Radio Science and the International Science Council's Scientific Committee on Solar-Terrestrial Physics. His collaborative spirit and transformational research on wave-particle interactions have made an indelible mark in space science.
— Vassilis Angelopoulos
University of California, Los Angeles
Los Angeles, California
Response
I am deeply honored and profoundly grateful to be have been awarded AGU's Joanne Simpson Medal for midcareer scientists.
This honor is particularly meaningful to me for a number of reasons. First, Joanne Simpson spent the early part of her career as a professor in my home department at the University of California, Los Angeles, and her picture still hangs proudly on our faculty wall. Second, she was a true pioneer, proposing the idea of tropical hot towers, leading novel observations and experiments from aircraft and later developing and acting as the project scientist for the Tropical Rainfall Measuring Mission (TRMM) satellite, which put the first meteorological radar into space. Last, and perhaps most inspiring of all, is that Joanne Simpson did all this while facing adversity, dismissiveness and condescension, becoming the first woman to receive her Ph.D. in meteorology in the United States and paving the way for numerous young women to pursue science, technology, engineering and mathematics (STEM) careers. She won the American Meteorological Society's 1983 Carl-Gustaf Rossby Research Medal — the highest award in atmospheric sciences, ironically named for the very professor who told her clouds were not very important and thus represented a good subject "for a little girl to study." My own father was denied entry into graduate school on the basis of his religion, and I take this award as a charge to myself and all of us to support, encourage and value the diverse young scientists entering our field today.
I would not be receiving this award today if it were not for the many amazing people in my life who have loved me, believed in me and supported me especially when times were tough, and I dedicate this honor to them. I thank my nominator and force of nature, Professor Vassilis Angelopoulos; my mentor, the late, great Richard Thorne; my friend and street philosopher Juan Vaquerano; the talented students, postdocs and colleagues that I've had the honor to work with over the years; and my Ph.D. adviser, Professor Umran Inan, who took a huge risk in hiring a young student from South Africa with no background in space physics, a decision that ultimately changed the course of my life. I am indebted to my parents, Vladimir and Judith Bortnik, for encouraging the love of learning, and to the lights of my life, my beautiful wife, Kirsty, and three sons, Samuel, Jonah and Elijah.
Thank you all for this incredible privilege.
— Jacob Bortnik
University of California, Los Angeles
Los Angeles, California
Video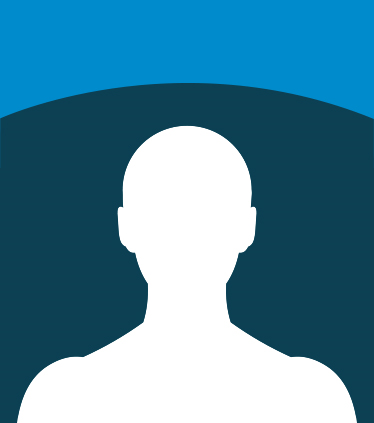 Citation
Dr. Anna Michalak is a consummatescientist and leader in the geosciences. She studies the cycling and emissions of greenhouse gases at urban to global scales — scales directly relevant to informing climate and policy — primarily using atmospheric measurements that provide the clearest constraints at these critical scales.
Early in her career, she pioneered new approaches for quantifying greenhouse gas emissions and for pinpointing how climate change is impacting the ability of plants and soils to store carbon. More recently, she has focused her talents on how climate change is altering coastal, lake and river water quality around the world. For instance, she and her students have shown how changes in rainfall patterns, temperature and even climate mitigation strategies can exacerbate harmful algal blooms.
She has authored more than 150 publications and has mentored more than two dozen doctoral students and postdoctoral fellows. Beyond her research, Anna has led efforts to better coordinate research in the scientific community, including leading the development of the U.S. Carbon Cycle Science Plan, chairing the Scientific Advisory Board for the European Integrated Carbon Observation System (ICOS), and serving on multiple committees for the National Academies of Sciences, Engineering, and Medicine.
— Rob Jackson
Stanford University
Stanford, California
Response
I am deeply humbled to have been selected for this award and grateful to Joe Berry, Rob Jackson and my other colleagues who provided letters in support of my nomination.
Every career, and every life, is made up of millions of random events that have a disproportionate impact on where things go next. I have been deeply aware of this from a young age. Suffice it to say that if your biggest frustration on the day you read this is dealing with "reviewer #2," then you have hit the life trajectory jackpot. The only reasonable thing to do in response, in my opinion, is to find ways to influence the world in a positive direction in whatever ways you are able.
As an environmental engineer by training, I have been deeply motivated by the need to find solutions to the challenges of global change. As an instinctively skeptical person, I have always tended toward approaches that leverage observations as directly as possible, through the tools of statistical inference. As Joe and Rob note in their kind citation, the two areas where my group has focused most are quantifying how the ability of the Earth system to store carbon is impacted by changes in climate and how those same changes in climate are also jeopardizing the sustainability of water resources through deteriorating water quality.
Since my Ph.D., it has been my honor to work alongside incredible colleagues at NOAA, the University of Michigan, the National Center for Atmospheric Research, Stanford University, and the Carnegie Institution for Science. It has also been my pleasure to work with amazing students and postdocs; as I have told many of them, I love living vicariously through their experiences as they build unique and impactful careers, both within and beyond academia.
I am also deeply grateful to my family, including my forefathers (and foremothers), from whom I inherited both stubbornness and skepticism (which I have found to be very useful in science); my parents, who in ways that are still a mystery to me brought me up to believe that I am always ultimately in control of my own destiny; my husband, who is unwaveringly supportive and who truly believes in equal partnership; and my kids ,who each day give me hope for Homo sapiens sapiens as a species.
— Anna M. Michalak
Carnegie Institution for Science
Washington, D.C.
Citation
For outstanding contributions to understanding the dynamics of carbon transport and stabilization in soils, from molecular to watershed scales.

Citation
Response
Video
Citation
For innovative and creative contributions to our understanding of volcanic processes and their impacts on the environments of past and present.
Field Photos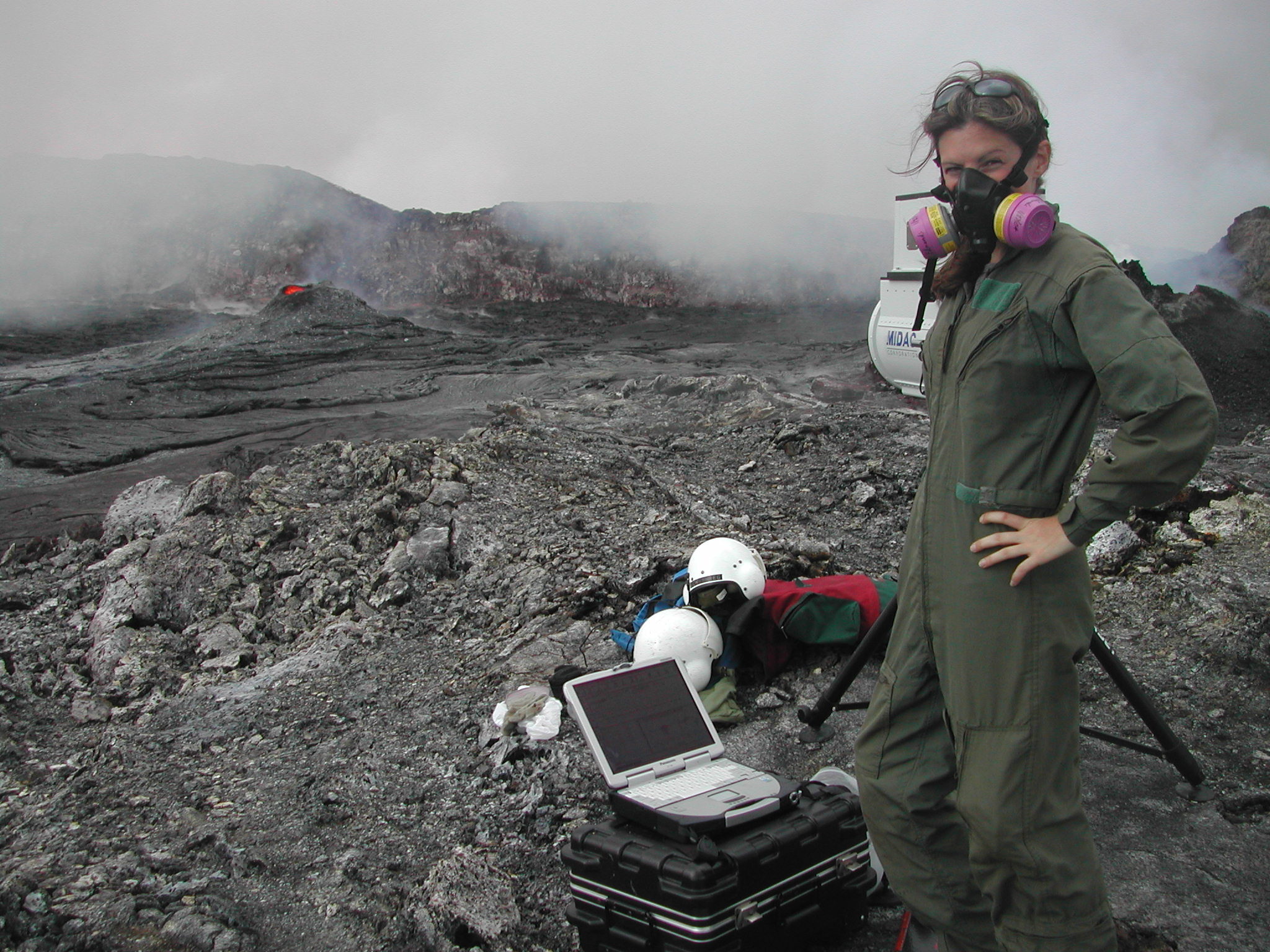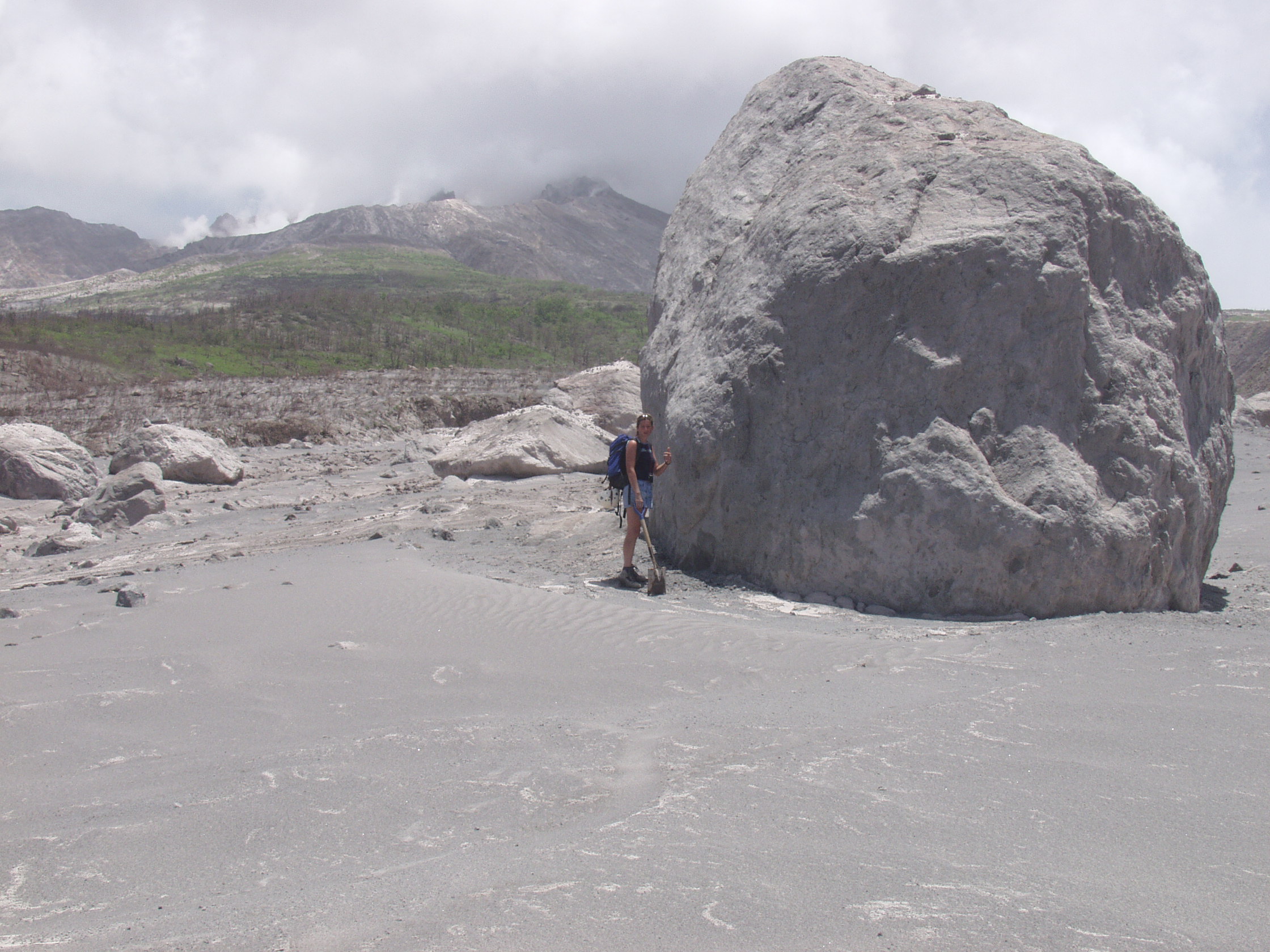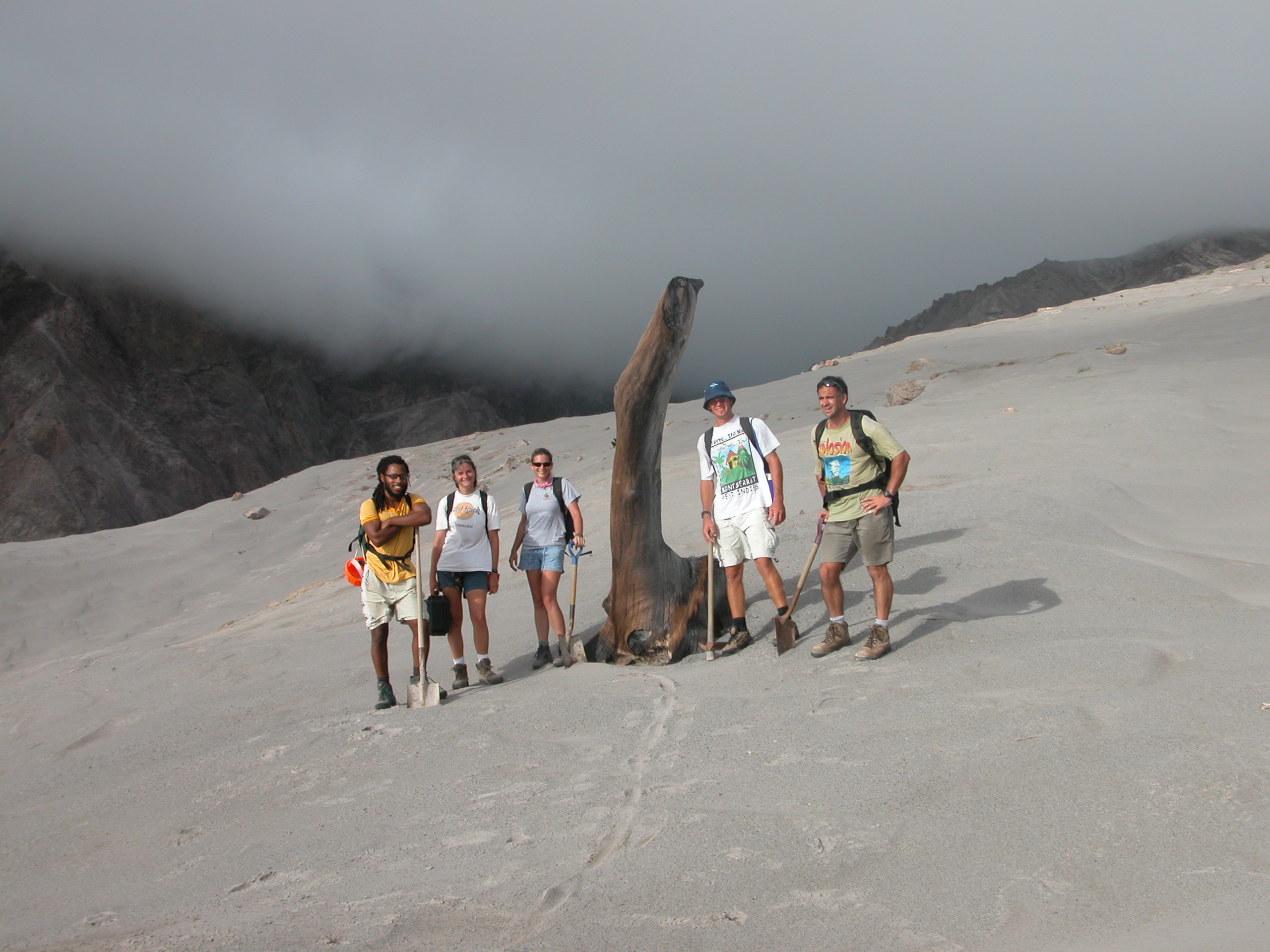 Video
Citation
For groundbreaking research to understand the evolution of ice sheets and groundwater resources using time-variable gravity remote sensing technology.
Field Photos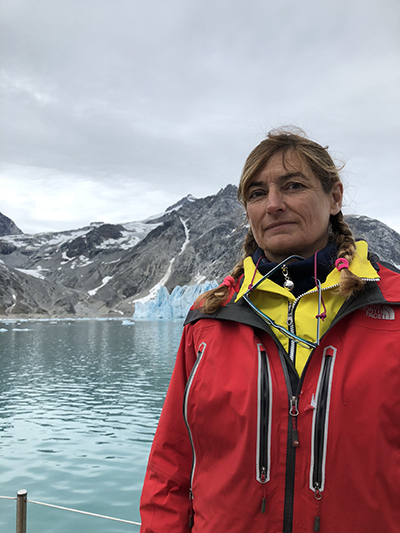 Video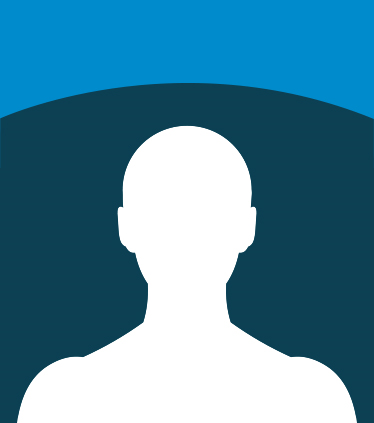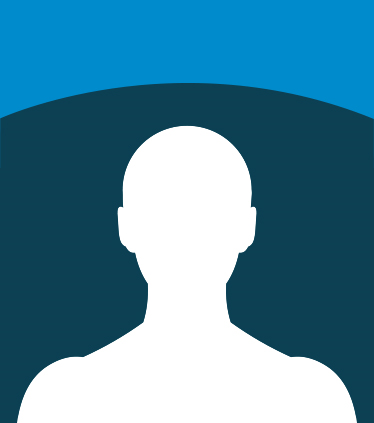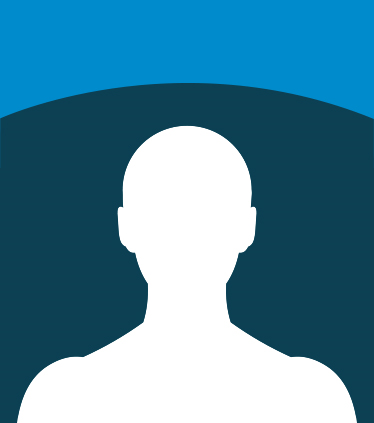 Olivier Bachmann and Endawoke Yizengaw were awarded the 2018 Joanne Simpson Medal at the AGU Fall Meeting Honors Ceremony on 12 December 2018 in Washington, D. C. The medal is for "significant contributions to the Earth and space sciences by an outstanding mid-career scientist."
Citation
It is my great pleasure to introduce one of the two inaugural recipients of the Joanne Simpson Medal, Olivier Bachmann. Olivier has made important contributions to the field of volcanology using a combination of field work, geochemistry and petrology, geochronology, and physical modeling. It is this ability to combine various disciplines and address fundamental questions regarding the physical and chemical evolution of magmas that is the hallmark of Olivier's research.
Olivier's intellectual curiosity and boundless energy caught the attention of Michael Dungan and Peter Lipman (at the U.S. Geological Survey) as he started a Ph.D. on the eruption sequence of the Fish Canyon magma body (Pagosa Peak Dacite and the Fish Canyon Tuff). Integrated over his graduate studies, Olivier spent over a year in the field in southern Colorado, mapping and sampling these units. The publications that resulted have had a deep impact and opened new perspectives in our understanding of the systems that feed caldera-type eruptions. Olivier's early research also highlighted the importance of magmatic mushes in controlling the physicochemical evolution of magma reservoirs.

As Olivier established himself as a leader in petrology and geochemistry of silicic magmas, he decided to develop a new and complementary set of skills, a courageous choice that is typical of Olivier's mindset. He joined forces with George Bergantz (University of Washington) to develop physical models for magmatic processes and published two landmark papers on the generation of high-silica rhyolites and the reactivation of magmatic mushes preeruption. Olivier's ability and willingness to push beyond the boundaries of his own field are a recurring theme; the same spirit led him later to take an active role in the Imaging Magma Under St. Helens (iMUSH) project, whose aim is to combine petrology and geophysics to better constrain the state of active volcanic centers in the Cascades.

Since 2012, Olivier has been the chair of the Institute of Geochemistry and Petrology at Eidgenössische Technische Hochschule (ETH) Zürich. His group is working on a variety of exciting and creative projects combining magmatic petrology, geochemistry, geochronology, and numerical modeling. On a more anecdotal note, Olivier holds now another distinction: He has taught the principles of volcanology in three different languages. Olivier's enthusiasm and passion, as well as his unfaltering support, have had a deep influence on the career of many researchers in and outside his own group. I am proud to present my dear friend and inspiring collaborator as a recipient of the Joanne Simpson Medal.

—Christian Huber, Brown University, Providence, R.I.
Response
Thank you, Christian, for your nomination, your kind citation, and your boundless support over all these years. Clearly, without you, my route would have followed a much less exciting path, and your amazing creativity, breadth, and understanding of the laws that control our fates (in science and other fields) have been, for me, powerful sources of inspiration. Being able to work with a such a friend is a chance I truly cherish.
I am, of course, deeply honored to receive such a medal, remembering the remarkable achievements of a woman and celebrating diversity within AGU. I am indebted to the letter writers and committee of this honors program, who make a tremendous effort to encourage our community to become better.

As Christian mentions in his citation, I am interested in coupling different fields to try and shed light on interesting aspects of our planet. In this endeavor, collaboration is key, and much of what I have been able to achieve over the years relies on people who have given me their trust and worked with me. Obviously, there are too many people I should thank for this list, but allow me to single out a few. First, I send my deepest appreciation to my mentors over the years, first at the University of Geneva (Mike Dungan), at the U.S. Geological Survey (Peter Lipman), and at the University of Washington (George Bergantz). Their support and the motivating atmosphere they fostered were key in the first steps of my career. I also want to thank all the students and postdocs (in particular, in the postdoc crowd, Chad Deering, Andrea Parmigiani, Wim Degruyter, Ozge Karakas, Ben Ellis, Matthieu Galvez, and Jörn Wotzlaw) who have shared their enthusiasm for magmas and volcanoes with me over the years; the working atmosphere in the group, particularly these last few years at ETH, has been fantastic, and their energy and creativity have been some of the most fulfilling rewards I have received.

As Joanne Simpson reputedly said, combining a career in academia and strong family ties is an amazing challenge; I am more than indebted to my own house team, my parents, my sister, my wife, and my three beautiful children, for turning this challenge into an everyday pleasure. This medal is for my dad, in memory of his boundless tolerance, enthusiasm, and humility.

—Olivier Bachmann, Eidgenössische Technische Hochschule Zürich
Olivier Bachmann and Endawoke Yizengaw were awarded the 2018 Joanne Simpson Medal at the AGU Fall Meeting Honors Ceremony on 12 December 2018 in Washington, D. C. The medal is for "significant contributions to the Earth and space sciences by an outstanding mid-career scientist."
Citation
Endawoke Yizengaw is the epitome of the AGU Joanne Simpson Medal. He has demonstrated scientific excellence in space science research; performed active outreach to the international space weather community; and dedicated strong commitment to his colleagues, students, and postdocs.
I've come to know Endawoke not only for his scientific prowess but also for his life story, how he became a great scientist and a great man after very humble beginnings in Ethiopia. Endawoke was born the youngest child of a large Ethiopian family in a rural village where herding and animal care were his primary activities. School was attended by walking long distances every day. His brilliance was recognized by his teachers, who encouraged him (and his family) to stay in school and later to attend university. He obtained a B.S. in physics at Addis Ababa University, a M.S. in atmospheric physics from the University of Tromsø, and a Ph.D. in space physics from La Trobe University in Australia. Since then, he has done much to advance space physics exploration with a keen interest to develop infrastructure and education in space science in developing countries. Considering his humble beginnings, these are admirable accomplishments.
Endawoke has contributed significantly to the scientific literature on the complexities of ionospheric electrodynamics. He has published scores of high-impact papers using multiple instrument techniques from ground and space. Two of his early papers were selected for the cover of Geophysical Research Letters. One of those papers proved a long-standing conjecture that the ionospheric trough is the signature of a boundary in the magnetosphere. More recent publications describe work where he used ground-based measurements to demonstrate that dayside electrodynamics display not only temporal and seasonal variations but also very strong gradients versus longitude. In addition, Dr. Yizengaw developed the African Meridian B-field Education and Research (AMBER) network of magnetometer instruments in more than 10 countries.

Besides his scientific contributions, Endawoke has played a vital role in the expansion of space science education and research in developing countries. He participates in the International Space Weather Initiative (ISWI), was active in the International Heliophysical Year (IHY) program, and has performed scientific outreach programs for young scientists in the United States and developing nations. He has coconvened conferences and schools in Africa, including an AGU Chapman Conference and a number of ISWI and IHY programs. Endawoke has also mentored postdocs and Ph.D. students who have gone on to develop research programs in developing countries.

To summarize, Dr. Yizengaw is an eminent mid-career scientist with attributes emphatically worthy of the AGU Joanne Simpson Medal.

—Patricia H. Doherty, Boston College, Mass.
Response
Thank you, Pat, for those overly kind words. It is my great honor to receive this award. The fortunate start of my career has depended intensely on the support of family members. I grew up as the youngest of seven children in my family in Amber, a village in northwestern Ethiopia. Although my primary task as a child was to look after the family's cattle, I joined the nearby elementary school through the influence of my grandfather. However, my parents envisioned me taking over the family farm and eventually forced me to stop my education at grade 4. Two years later, two policemen came to our home with a letter from the principal of my school. It was a warning letter that urged my father to send me back to school or face a legal penalty. It was shocking news for my parent but for me a miraculous gift. Later, I learned that it was my brother Gelaye Leyikun, an elementary school teacher, who used his friend (the principal) to force his own father and pave my way back to school.
My interest in science began in middle school, and I became interested in space science after I listened to a radio interview with an Ethiopian aerospace scientist. It motivated me to search for opportunities around the world to study space science, and I joined Tromsø University in Norway for M.Sc. studies and La Trobe University in Australia for my Ph.D. degree. In May 2004 I joined the University of California, Los Angeles, as a postdoc with Mark Moldwin, who showed me all the necessary tools to be a good scientist and poured everything he had into me to boost my visibility in the space science community. I joined Boston College in 2009 and became fortunate to work very closely with very talented scientists. Specifically, I am indebted to Pat Doherty, our director, for her enthusiastic support of my research and international outreach activities. I am also so grateful to the funding agencies that made my dream a reality.

Last, but not least, this would have not been possible without the love and friendship of my wife, Yemisirach, and hugs from my kids, Hanna and Yoseph. There are also so many more family members, friends, and colleagues I'd like to thank but cannot name. Most importantly, I simply would not be here without the enthusiastic support of my late parents and brother (Gelaye Leyikun), who nurtured my academic success not only to be a scientist but also to see the world at large and to imagine and research even far from the horizon.

—Endawoke Yizengaw, Boston College, Mass.
Honors Contacts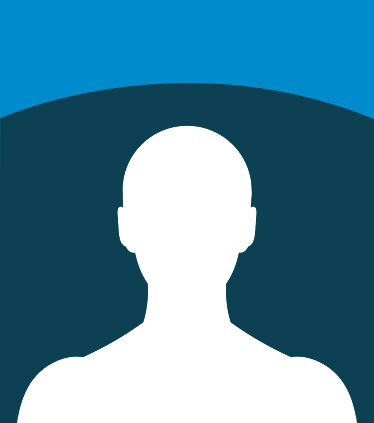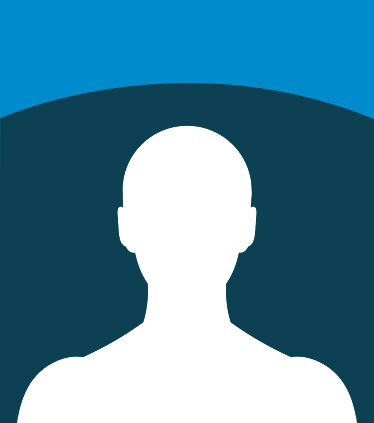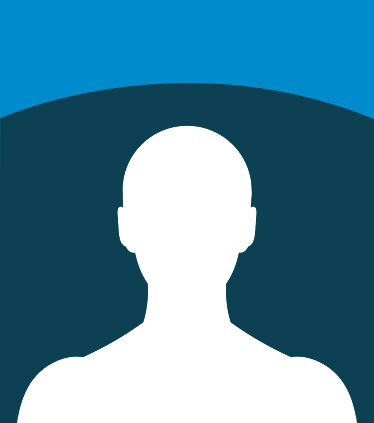 Hannah Hoffman
Program Manager, Fellows