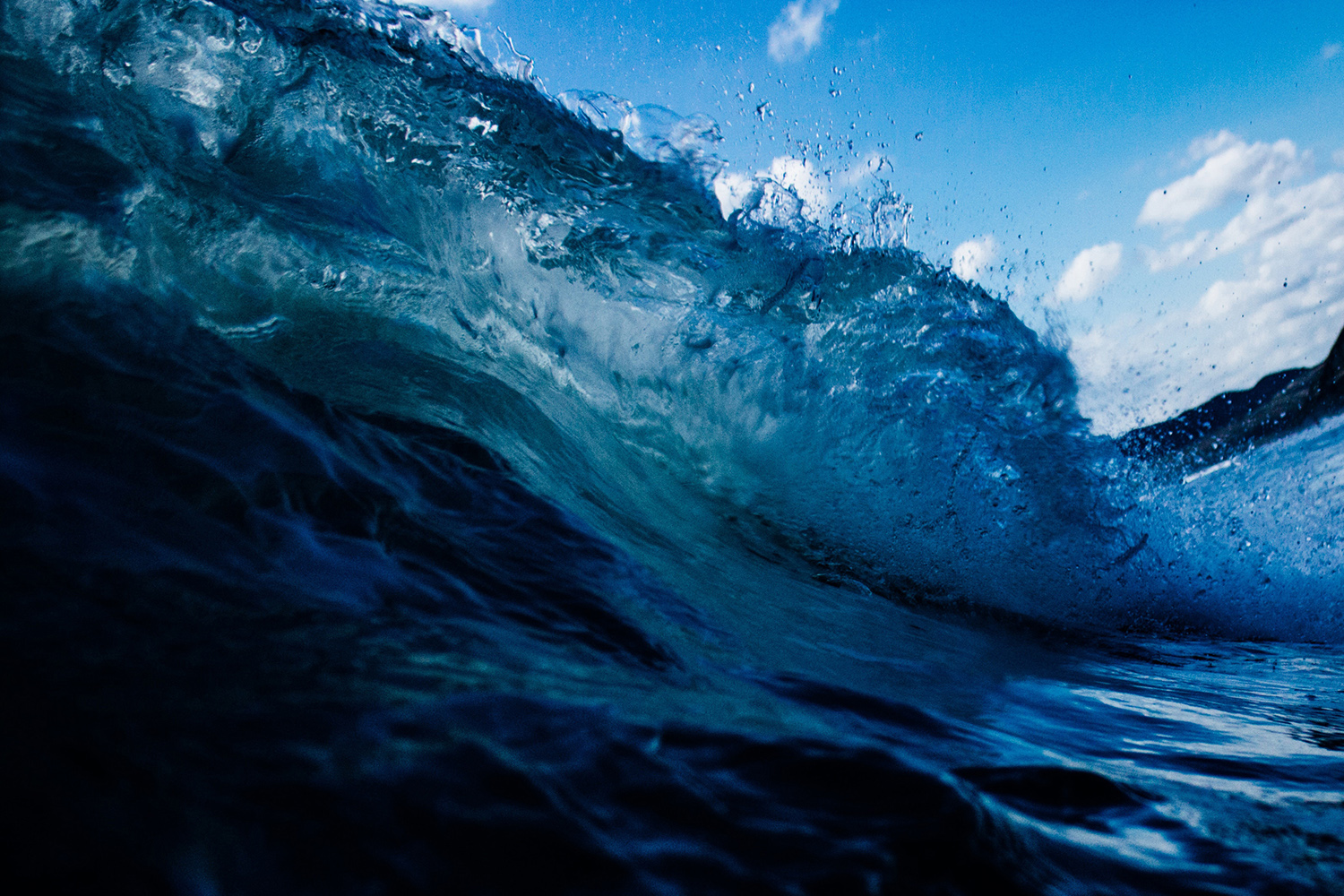 Information on the Revelle Medal
The Roger Revelle Medal is given annually to one honoree in recognition of outstanding contributions in atmospheric sciences, atmosphere-ocean coupling, atmosphere-land coupling, biogeochemical cycles, climate or related aspects of the Earth system.
The Revelle Medal is named in honor of Roger Revelle, an oceanographer who made substantial contributions to the awareness of global climate change. Revelle served as an AGU section president for the Ocean Sciences section (1956–1959). He was renowned for his significant contributions to the study of oceanography, including: pioneering work on carbon dioxide balance in the oceans and its effect on climate modification, fostering oceanographic exploration presaging plate tectonics, observations on the biological effects of radiation in the marine environment, and his studies of human population growth and global food supplies.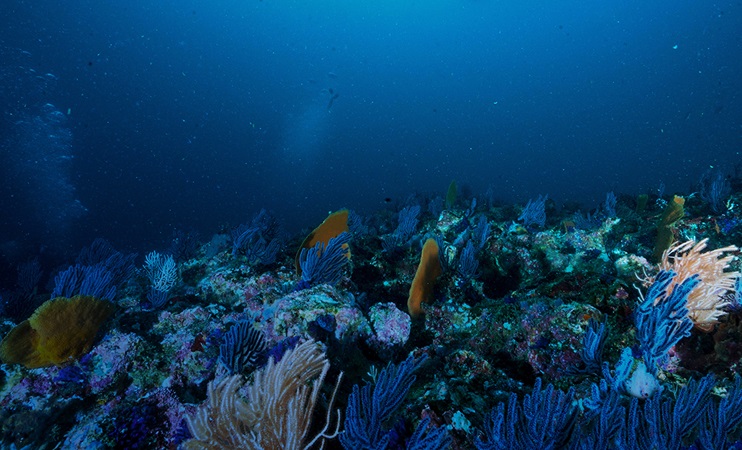 Award benefits
AGU is proud to recognize our honorees. Recipients of the Roger Revelle Medal will receive an engraved medal, as well as the following benefits with the honor:
Awardee will be made an AGU Fellow (if the honoree has been an AGU member for three consecutive years and is not already a Fellow)

Recognition at the AGU Fall Meeting during the award presentation year

Four complimentary hotel nights at the AGU Fall Meeting during the award presentation year

Two complimentary tickets to the Honors Banquet at the AGU Fall Meeting during the award presentation year
Nominees: The nominee should be a senior scientist, but is not required to be an active AGU member. They should be in compliance with the Conflict of Interest Policy.

Nominators: Nominators must be active AGU members and in compliance with the Conflict of Interest Policy. Duplicate nominations for the same individual will not be accepted. However, one co-nominator is permitted (but not required) per nomination.

Supporters: Individuals who write letters of support for the nominee are not required to be active AGU members but must be in compliance with the Conflict of Interest Policy.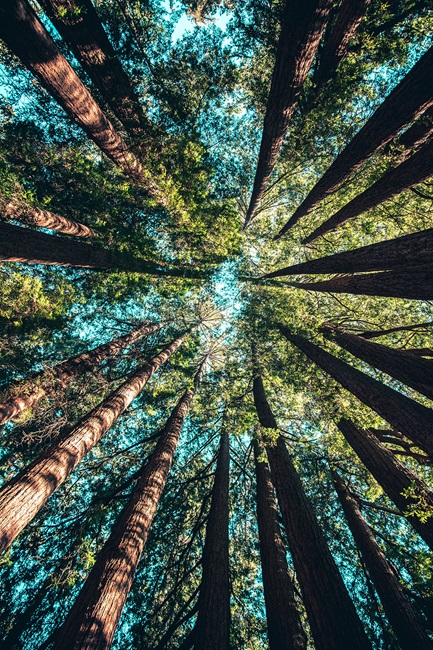 Nomination package
Your nomination package must contain all of the following files, which should be no more than two pages in length per document. For detailed information on the requirements, review the Union Awards, Medals and Prizes Frequently Asked Questions.
A nomination letter with one-sentence citation (150 characters or less). Letterhead stationery is preferred. Nominator's name, title, institution, and contact information are required. The citation should appear at either the beginning or end of the nomination letter.
A curriculum vitae for the nominee. Include the candidate's name, address and email, history of employment, degrees, research experience, honors, memberships, and service to the community through committee work, advisory boards, etc.
A selected bibliography stating the total number, the types of publications and the number published by AGU.
Three letters of support not including the nomination letter. Letterhead is preferred. Supporter's name, title, institution, and contact information are required.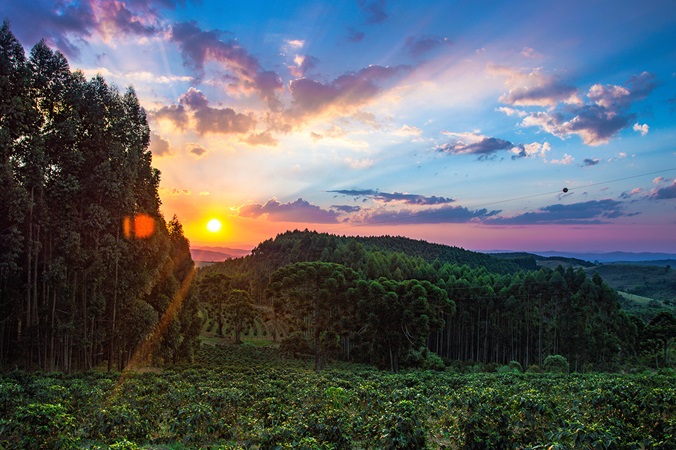 Criteria
Revelle medalists are selected for their fundamental scientific contributions, the overall breadth and impact of the science, and leadership in climate science (generally applied). Contributions to AGU are used as a secondary criterion in the case a tie breaker is required.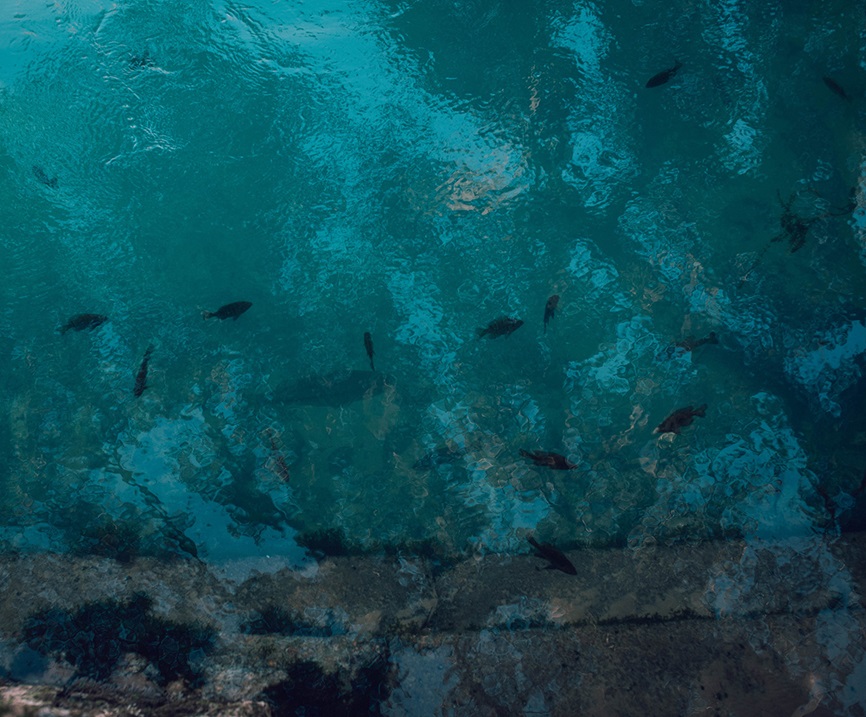 Recipients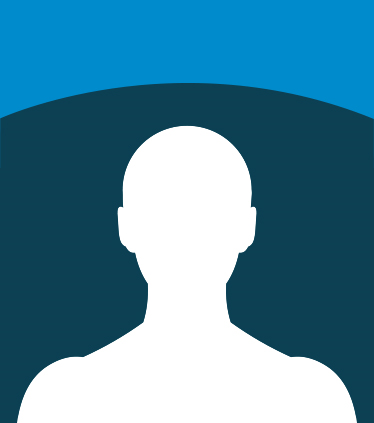 Citation
Dennis Hartmann has made outstanding contributions to climate science by innovatively employing his broad-based understanding of atmospheric physics and dynamics. Equally important is his contribution to the atmospheric science and climate community through his unselfish services. Of most direct relevance to this medal, given Roger Revelle's contribution to the climate change field, are Dennis's monumental works on cloud feedbacks, which are of central importance to estimates of climate sensitivity. For high clouds, Dennis's so-called fixed anvil temperature hypothesis predicted that tropical convective anvil clouds would occur at about the same atmospheric temperature, regardless of the surface temperature. This hypothesis has been corroborated by many recent high-resolution modeling and observational studies and has provided major insight into how tropical convective anvil clouds would behave in a warming climate, with consequent positive longwave feedback. And for low clouds, with his graduate student Stephen Klein, Dennis discovered how the fractional areal coverage of stratocumulus clouds is controlled by the lower tropospheric stability. As a result of this work, the increase in this static stability anticipated in the response to carbon dioxide (CO2) increase has taken center stage in the discussion of feedbacks associated with stratocumulus clouds. Dennis has also made seminal contributions to our understanding of the interactions of eddies with zonal flow and their role in climate variability. He and his students discovered that feedback between baroclinic eddies and the zonal flow is responsible for the large degree of low-frequency variability in jet structures and the zonal mean wind, the so-called annular modes of variability, which comprise north-south shifts in the jet streams and storm tracks. Dennis's work has proven central to our understanding of the response of these preferred annular patterns to stratospheric ozone depletion and CO2 increase. Dennis's impact and leadership are not only through his many major original scientific contributions but also through his generous services to the climate science community. Dennis has chaired numerous important panels and committees. His unselfish service at local, national and international levels is exceptional. Dennis has also played an exemplary role in mentoring and inspiring the next generation of scientists. His highly successful book Global Physical Climatology, now in its second edition, has been an invaluable resource for students and researchers around the world with different disciplinary backgrounds, inspiring them to appreciate the truly interesting science involved in understanding the Earth's climate and its possible future change, and has attracted them to become involved in that science. Congratulations to Dennis for this well-deserved award! — Qiang Fu University of Washington Seattle, Washington
Response
I would like to thank my excellent colleague Qiang Fu for nominating me for the Roger Revelle Medal and my colleagues Isaac Held, Brian Hoskins and Kevin Trenberth for their letters of support. This is a very great honor, and I am humbled to receive an award with such a distinguished list of prior Revelle Medal recipients. I would also like to thank my mentors during graduate school. Abraham Oort was a very generous adviser and a great example of using data cleverly to advance scientific understanding. Suki Manabe took an interest in my progress and suggested that I investigate the new data on the Southern Hemisphere stratosphere that was coming from the Selective Chopper Radiometer on Nimbus 5. This project allowed me to combine remote sensing, radiative transfer and atmospheric dynamics. Jerry Mahlman took an interest in me and modeled the excitement for science that sustains a happy career as a researcher. My postdoc advisers were Jacques Derome and Phil Merilees at McGill University and John Gille at the National Center for Atmospheric Research. I met other inspiring people at those places, too. The Department of Atmospheric Sciences at the University of Washington was a great place for a developing young scientist, as it provided colleagues who were both encouraging and first-class examples of how to do science well. I remember many enjoyable mountain hikes with Mike Wallace, Jim Holton and Conway Leovy when I was a junior faculty member. I am now inspired by the wonderful new faculty who have joined the department. I was fortunate to work on very interesting and important problems in the geosciences and benefited from talented and generous collaborators in science. Since my thesis was on the Southern Hemisphere stratosphere, I was well positioned when the ozone hole was discovered in 1985. Wave mean-flow theory developed greatly early in my career and provided many interesting insights. I was able to work with NASA scientists on several developments in remote sensing of the radiation budget and clouds. Much credit for my success as a researcher goes to the excellent graduate students and postdocs with whom I had the opportunity to work during my time as a professor at the University of Washington. My partner, Lorraine, has provided the love and support needed to combine a happy but intense career with a happy family life. — Dennis L. Hartmann University of Washington Seattle, Washington
Clara Deser was awarded the 2021 Roger Revelle Medal at the AGU Fall Meeting Honors Ceremony, held on 15 December 2021 in New Orleans, LA. The medal is for "outstanding contributions in atmospheric sciences, atmosphere-ocean coupling, atmosphere-land coupling, biogeochemical cycles, climate or related aspects of the Earth system."
Citation
Clara Deseris one of the most prolificand influential climate scientists of her generation. Her contributions span a wide range of topics encompassing both past and future climate, ocean and atmosphere, and observations and models — truly in the spirit of Roger Revelle's legacy. Her work has changed how we understand climate variability and change, and it is equally notable for the novelty of the guiding questions, the creativity of the approach, the depth of the analyses, the quality of the presentation, the attention to detail and the sheer robustness of the conclusions.
Early in her career, Clara pioneered the use of data in the World Ocean Atlas to understand variability in the Pacific Ocean. She has since has gone on to explore the mechanisms of climate variability in nearly every part of the planet, from the deep tropics to the poles, skillfully extracting meaning from sparse and unevenly sampled observational data and drawing insights from theory and models. Clara has played a critical role in the development of the National Center for Atmospheric Research's (NCAR) Community Earth System Model through her many year serving as co-chair of the Climate Variability and Change working group and by developing widely used tools and methods for comprehensively comparing models with real-world observations. A singular achievement of Clara's career thus far is her advancement of the use of large ensembles of runs of climate models. Her work has very clearly revealed the inadequacy of a single simulation for predicting and interpreting climate trends and is changing the way climate simulations are performed and interpreted.
Perhaps her most enduring contribution to our field will prove to be her impact on her colleagues. Her influence spreads with publications with many collaborators at different stages in their careers. Because of her mentoring skills and her generosity, many of the brightest of the current generation of young researchers have gone to work with her at NCAR. The work they have produced together bears the mark of her style, which is notable for its clarity, rigor and creativity. She is a great resource and inspiration to young researchers and is held in the highest esteem among the top people in the field. She has changed the way we think about the climate system and is enabling generations of scientists around the world to move the field forward in novel and impactful ways.
— Amy C. Clement
University of Miami
Miami, Florida
Response
I am extremely honored to receive the AGU Revelle Medal. I thank Amy Clement, Yochanan Kushnir, David Thompson and Shang-Ping Xie for nominating me and for their generous citation. Your innovative science never ceases to inspire me.
Little did I know that my childhood love of mapmaking and mathematics would someday lead to a career in climate science. I thank all of the people who have supported and believed in me over the years. You are too numerous to name, so I will only mention a few here: my graduate adviser, Mike Wallace, who introduced me to a way of seeing and thinking that I emulate to this day; my postdoctoral mentor, Maurice Blackmon, who gave me the freedom to work at my own pace when my children were young; and my longtime collaborators Mike Alexander, Jim Hurrell and Adam Phillips, who remain my role models for scientific and personal integrity. Finally, I thank my family and friends for enriching my life in so many ways and surrounding me with their love.
I have been privileged to work at NCAR's Climate and Global Dynamics (CGD) Laboratory for nearly 25 years. NCAR has given me boundless opportunities for expanding my scientific horizons, engaging in community leadership, collaborating with a wide network of colleagues, mentoring postdocs and contributing to innovative climate modeling projects. I am proud of the community-oriented work that we do in CGD, including building a world-class Earth system model and the infrastructure needed to support its usage, providing a wide range of model simulations and data analysis and graphical tools and developing a guide to climate data sets. In CGD, I have witnessed firsthand the outsized accomplishments that can be achieved by a relatively small group of people when there is collective goodwill, a spirit of collaboration and a supportive environment.
I'd like to end with a few words to those of you just starting out in your careers. I strongly believe in the power of openness and shared commitment in climate science. We need to share our data, our model simulations and our analysis tools for the benefit of the wider community. There is enough room for all of us to make contributions using our unique sets of talents and sensibilities. Follow what excites you, find people to share it with and to learn from and carve your own rich and rewarding path in this amazing field and community.
— Clara Deser
National Center for Atmospheric Research
Boulder, Colorado
Video
Citation
For significant, innovative, and sustained contributions to the understanding of the climate effect of sea ice and leadership in satellite missions.
Field Photos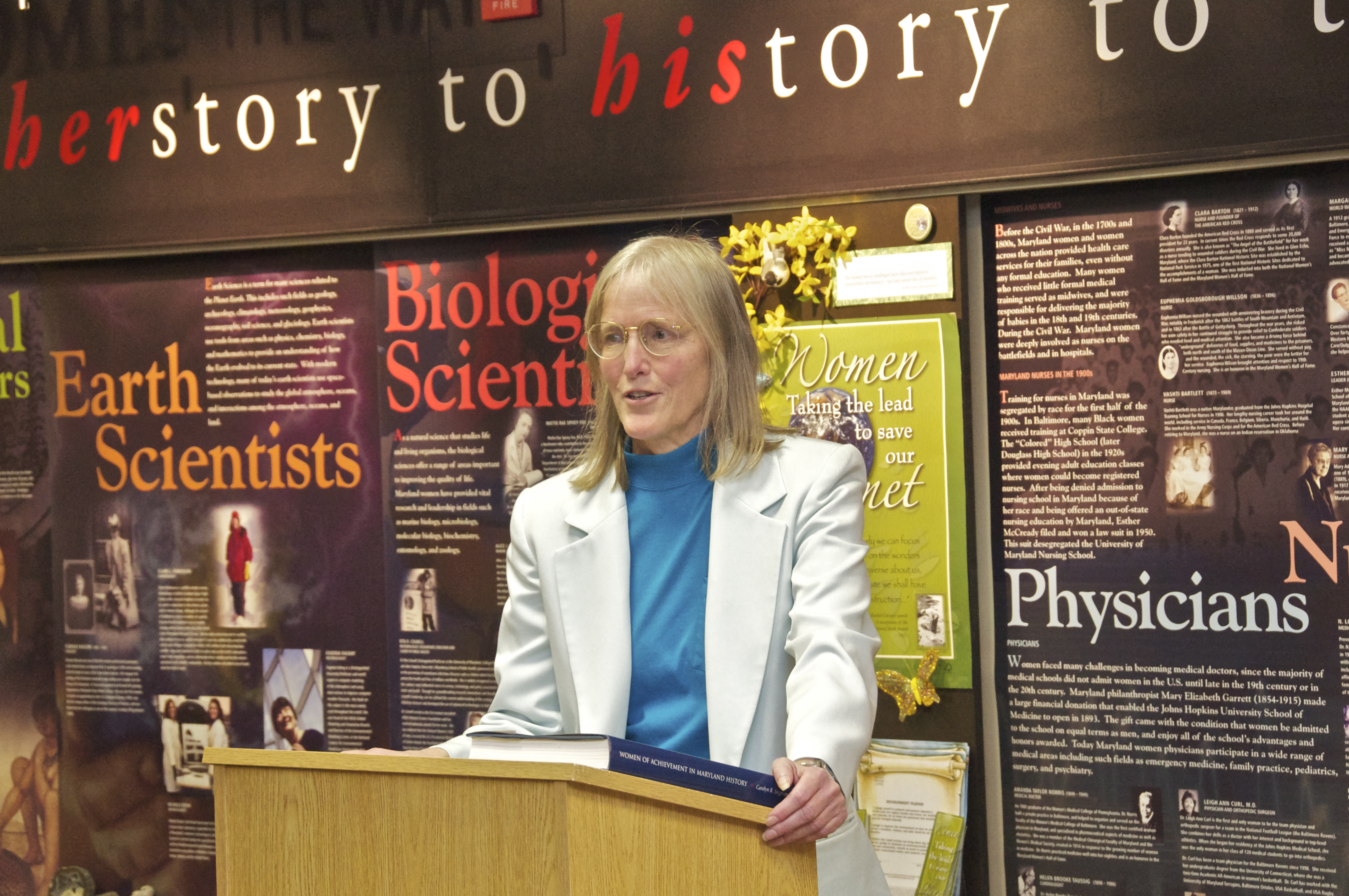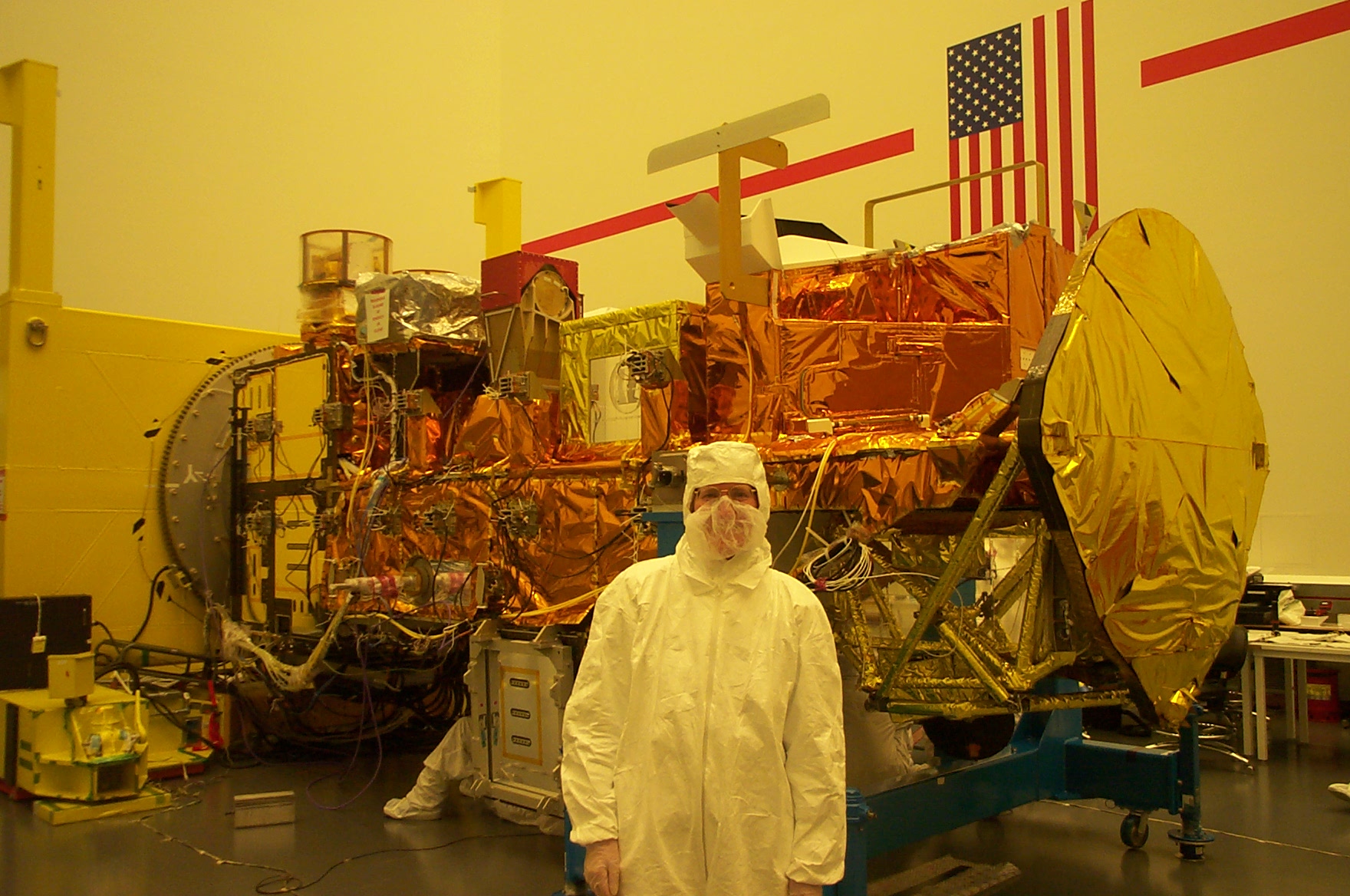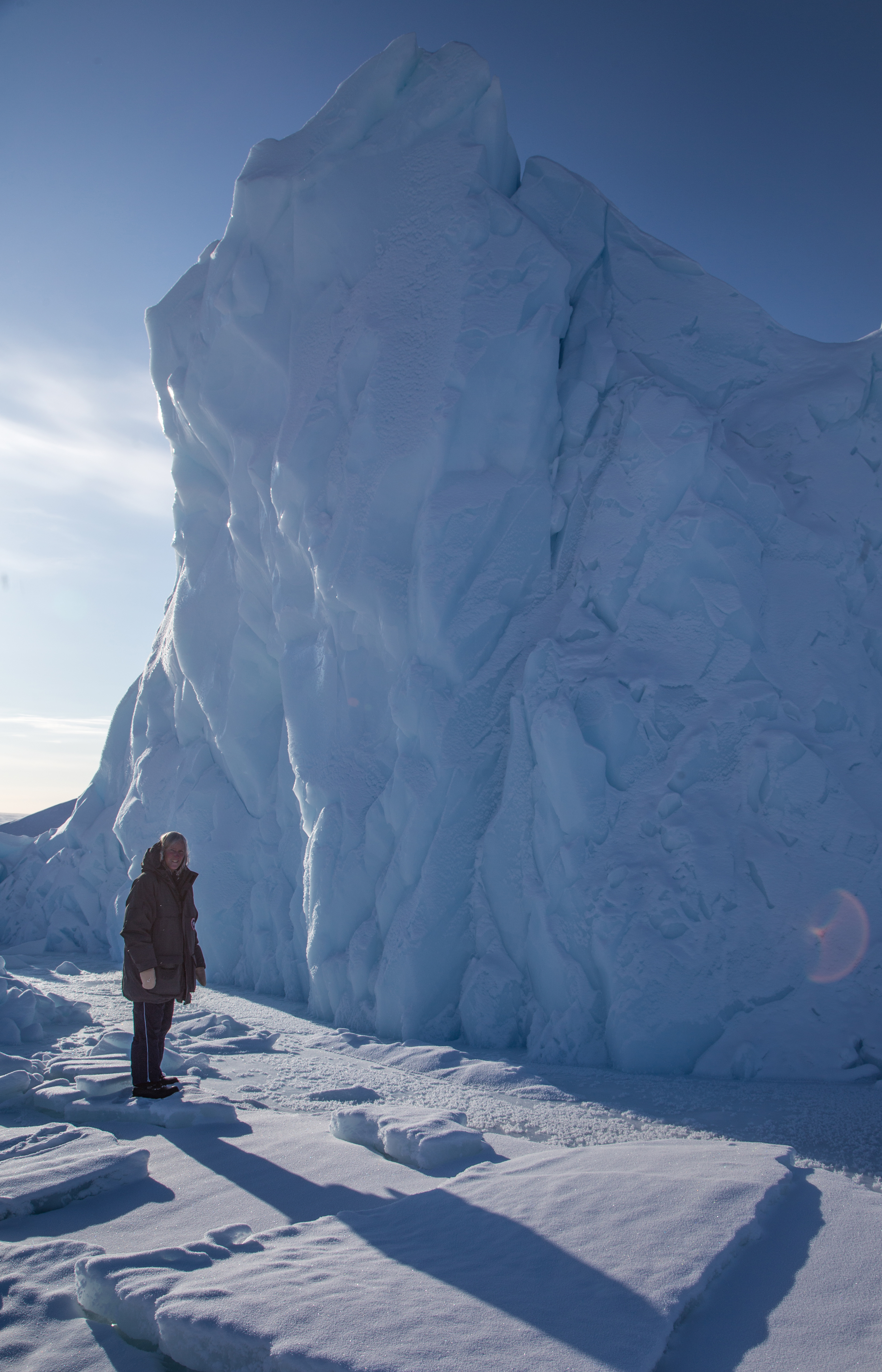 Video
Eugenia Kalnay was awarded the 2019 Roger Revelle Medal at AGU's Fall Meeting 2019 Honors Ceremony, held on 11 December 2019 in San Francisco, Calif. The medal is for "outstanding contributions in atmospheric sciences, atmosphere-ocean coupling, atmosphere-land coupling, biogeochemical cycles, climate or related aspects of the Earth system."
Citation
Professor Eugenia Kalnay is recognized for her exceptional contributions to numerical weather prediction; ensemble forecasting; data assimilation, including the production of global data sets for weather and climate research; and modeling the interactions between human society and the global environment.
While serving as director of the Environmental Modeling Center of the National Centers for Environmental Prediction (NCEP), she led development of their pioneering operational ensemble weather forecasting system, producing better forecasts with quantified uncertainties that are now part of everyday life. She also was lead author on the NCEP/National Center for Atmospheric Research 40-year reanalysis, the hugely influential effort to provide a consistent, accurate atmospheric history by using an up-to-date system to assimilate historical data, enabling important scientific advances in weather, climate, and environmental science.

With students and colleagues, she has worked vigorously to cross-fertilize nonlinear dynamics and meteorology, with a special focus on Kalman filters for data assimilation. Her textbook is a classic, and she has applied her techniques to such disparate problems as weather on Mars and carbon sources and sinks on Earth. She has especially sought to solve problems of societal relevance, helping develop the Human and Nature Dynamics (HANDY) model exploring interactions among economics, population dynamics, and environmental quality and showing how massive renewable energy installations could increase Saharan rainfall and vegetation.

Professor Kalnay is highly generous to students and colleagues. In 2015 she won the American Meteorological Society's Joanne Simpson Mentorship Award "for effectively mentoring many early career scientists, with her unstinting generosity of time and attention in providing advice, encouragement, leadership, and inspiration."

She was the first female Ph.D. recipient and first female faculty member in the Massachusetts Institute of Technology's (MIT) Department of Meteorology; her thesis explored the circulation of the atmosphere of Venus. She joined the University of Maryland as department chair in 1999 and is now a Distinguished University Professor, their highest faculty honor, after service with NASA, the National Oceanic and Atmospheric Administration, and the University of Oklahoma. Professor Kalnay's contributions have been recognized by numerous prestigious awards, including election to the U.S. National Academy of Engineering, American Academy of Arts and Sciences, Academia Europaea, and Argentine National Academy of Sciences.

For her broad and deep contributions to improved weather forecasting, Professor Eugenia Kalnay surely follows the tradition of Roger Revelle and thus is highly deserving of the medal in his honor.

—Richard B. Alley, Pennsylvania State University, University Park; John M. Wallace, University of Washington, Seattle; and Steven C. Wofsy, Harvard University, Cambridge, Mass.
Response
I am very humbled to receive this medal and want to express my deep gratitude to Mike Wallace, Steve Wofsy, and Richard Alley for their kind and generous citation, and to my friend and mentor Fuqing Zhang, whose recent unexpected passing has been devastating to our field and our scientific community.
I am grateful to Argentina, and to Rolando García, the meteorologist dean of the College of Sciences of the University of Buenos Aires (UBA), where I received an extremely good, and completely free education that later made me feel MIT was rather easy.

I left UBA, like many hundreds of outstanding students and professors, after the military dictatorship attacked them and the dean in "the night of the long police batons." García recommended me to Jule Charney, my amazing adviser at MIT.

Since about 40% of science students at UBA were women, I expected the more "advanced" MIT would have 50%, so I was shocked to be the first woman in meteorology. At MIT, I met lifelong friends, like Inez Fung, J. Shukla, George Philander, and Mark Cane, whom I want to thank again for being my mentors.

I was blessed to work at NASA Goddard and to learn and practice global modeling and data assimilation. Shukla was head of "climate" and I was head of "weather," and we both worked for Milt Halem, so I learned a lot about both climate and life. Then I became director of NCEP's Environmental Modeling Center, under Bill Bonner and Ron McPherson, who were very supportive when I wanted to change our methods. We introduced many improvements, like the first Variational Data Assimilation, and Ensemble Forecasting, and developed the first long Reanalysis, described in Kalnay et al., (BAMS, 1996) the most cited paper in all Geophysics.

After a decade at NCEP, my husband reminded me that power corrupts, so I asked McPherson if I could step down. I became a professor and the chair of the Department of Atmospheric and Oceanic Science at the University of Maryland, where I found what I really like to do: work with students and discover with them ways to improve models and data assimilation. In Motesharrei et al. (Ecological Economics, 2014) we developed HANDY, a groundbreaking model that bidirectionally coupled the Earth and human systems showing that overconsumption of nature and large economic inequality both lead to societal collapse. More optimistically, in Li et al. (Science, 2018), we showed that large-scale solar and wind energy in the Sahara could provide ~4 times the energy used by humanity while substantially increasing precipitation and vegetation in both the Sahara and Sahel.

—Eugenia Kalnay, University of Maryland, College Park
Isaac M. Held was awarded the 2018 Roger Revelle Medal at the AGU Fall Meeting Honors Ceremony, held on 12 December 2018 in Washington, D. C. The medal is for "outstanding contributions in atmospheric sciences, atmosphere-ocean coupling, atmosphere-land coupling, biogeochemical cycles, climate or related aspects of the Earth system."
Citation
Isaac Held is recognized for his outstanding scientific contributions to the understanding of the dynamics of the Earth's atmosphere and climate and for his pioneering insights into the structure of atmospheric circulation patterns and the interplay with the Earth's hydrologic cycle. He is one of the deepest thinkers and a leading authority in climate dynamics, with his innovative science yielding novel perspectives on fundamental aspects of the atmospheric general circulation such as the width of the Hadley cell, relation between large-scale temperature gradients and eddy fluxes, and partitioning of heat transport in the tropics between the oceans and atmosphere. His achievements include development of a hierarchy of dynamical models of increasing complexity that have provided new pathways toward unraveling the complexity of the climate system.
Isaac's insightful exposition of the spatial pattern of the response of the hydrological cycle to a warming of the climate, developed from basic thermodynamic and dynamical considerations, has established a firm quantitative basis. This has now become an essential component in our understanding of how, in a warming world, changes in the hydrological cycle and other related properties of the climate system, such as the global distribution of winds and storms, can be related to physical principles.

His exceptional scientific leadership at the National Oceanic and Atmospheric Administration's (NOAA) Geophysical Fluid Dynamics Laboratory (GFDL) has included playing a key role in the development and application of state-of-the-art atmosphere and climate models to address major questions, e.g., the timescales of response to anthropogenic forcing and changes in tropical storms and Southern Hemisphere circulation under climate change.

Isaac is member of the National Academy of Sciences and a Fellow of AGU and the American Meteorological Society (AMS). He has received the AMS Carl-Gustaf Rossby Research Medal, Banco Bilbao Vizcaya Argentaria (BBVA) Frontiers of Knowledge Award for Climate Change research, and Presidential Rank Award of Distinguished Senior Professional.

Isaac's scientific citizenship spans an amazing range. His elegant articulation of how global warming can enhance hydrological extremes, both wet and dry, was pivotal in the Intergovernmental Panel on Climate Change's assessment (2007). His essays on large-scale dynamics, global warming, and climate modeling are lucid, thought provoking, and influential. His blog on climate dynamics is widely acclaimed for its wisdom and clarity. As a lecturer with the rank of professor in the Atmospheric and Oceanic Sciences Program at Princeton University, he has mentored more than 20 doctoral students and 30 postdoctoral scientists.

Isaac's outstanding scientific accomplishments in atmospheric and climate dynamics make him one of the world's foremost experts in climate science, a scientist extraordinaire truly worthy of Roger Revelle's giant legacy in climate science and leadership.

—V. Ramaswamy, Geophysical Fluid Dynamics Laboratory, Office of Oceanic and Atmospheric Research, National Oceanic and Atmospheric Administration, Princeton, N.J.
Response
Thanks, first of all, to my nominators and the selection committee. The Revelle Medal is a wonderful honor.
I have had the great fortune of working at GFDL, a very distinctive NOAA laboratory, for 40 years, with the freedom to pursue my interests in atmospheric dynamics and climate change. I especially need to thank the lab directors who have supported me in interpreting NOAA's mission—to understand and predict changes in climate, weather, oceans, and coasts—as encompassing even my most theoretical research. Let me first thank Ram, Dr. Ramaswamy, for his support in the most recent decade and, working backward in time, Ants Leetmaa, Jerry Mahlman, and, of course, Joe Smagorinsky.

I was first drawn to GFDL and Princeton in the 1960s by reading Suki Manabe's papers on climate modeling and global warming. Simply stated, Suki has the best holistic understanding, the best intuition, for how the climate system works of anyone I have ever met. Whatever success I have had has resulted in large part from some of Suki's understanding and intuition rubbing off on me over the years.

My motivation when I originally switched fields from theoretical physics was to focus on global warming. But I first went on a multidecade journey through basic atmospheric dynamics, searching for a more fundamental understanding of the general circulation of the atmosphere, before gradually turning to aspects of climate change. I would like to interpret this award as recognizing the journey as a whole and not a few discrete stops along the way. At every step on this journey, my work has depended on my graduate students at Princeton, my postdocs, and, of course, my colleagues within and outside of GFDL. I have accumulated too many debts over the years to mention individual names.

Finally, let me thank my wife, Joann, who has received her share of awards for her environmental work, not on the global scale but rather on the scale of our township. She recently was officially designated a Force of Nature by a local environmental group. I haven't figured out how to incorporate this force into the equations of motion in our models, but perhaps it is something that we can work on together in the future.

—Isaac M. Held, Geophysical Fluid Dynamics Laboratory, National Oceanic and Atmospheric Administration, Princeton, N.J.
Kevin E. Trenberth was awarded the 2017 Roger Revelle Medal at the AGU Fall Meeting Honors Ceremony, held on 13 December 2017 in New Orleans, La. The medal is for "outstanding contributions in atmospheric sciences, ­atmosphere–­ocean coupling, ­atmosphere–­land coupling, biogeochemical cycles, climate or related aspects of the Earth system."
Citation
Kevin Trenberth is being recognized for his outstanding contributions to understanding how the climate system operates, for gaining critical insights into the nature and future of climate change, and for his unusually dedicated leadership in the climate sciences. He is also being recognized for an almost unparalleled passion for climate science debate and communication. To interact with Kevin is not only to keep on your toes, it also is to get fired up and learn.
Kevin Trenberth's scientific productivity is astonishing: He has published over 500 scientific articles and papers. He is listed among the top handful of authors in highest citations in all of geophysics, and he has a staggering ­h-index.

An abbreviated summary of his primary areas of contribution includes attribution of climatic events, heat budgets, data set development and climate information systems, research on the El ­Niño–­Southern Oscillation, the water cycle, the mass of the atmosphere, and Southern Hemisphere meteorology.

Kevin has been perhaps the most significant contributor on the planet to our understanding of the Earth's energy budget—an area of inquiry that is vital to understanding climate change and climate variability. His success derives from sheer productivity combined with multiple lenses through which he learns, including foci on ocean heat content, sea level change, models, and satellite measurements. He recognizes challenges before others and invests enormous effort in solving them.

Kevin has led international teams to close the Earth's energy budget and provide robust updates to our planet's growing energy imbalance. His work on energy has also linked and quantified sensible heat, latent heat, and kinetic energy flows in the atmosphere and the processes responsible for the transports, in particular, the roles of midlatitude storms, the Hadley circulation, monsoonal circulations, and ­planetary-­scale ­quasi-­stationary waves. Kevin's insights go deep but also far and wide in the field of climate science.

Kevin has flown many miles in service of the climate community, and this is appreciated by more colleagues than he will ever know. Kevin is driven by passion to learn and to help society come to grips with what is happening to our climate system and why. This passion inspires as well, and Kevin has often taken the time to mentor his more junior colleagues on the ways of the climate system, ways of knowing about the climate system, and ways of communicating climate system knowledge with society.

Kevin's recent leadership in the area of climate attribution deserves special attention. His push to provide more useful insights to policy makers builds on his heat budget expertise but also on common sense. This highlights what is driving Kevin Trenberth—to learn what must be learned and to make sure society understands the implications before it is too late. Like Roger Revelle, Kevin Trenberth has served both the scientific community and society in many ways that will long be remembered.

—John P. Abraham, University of St. Thomas, St. Paul, Minn.; and J. T. Overpeck, University of Arizona, Tucson
Response
I am thrilled and honored to receive AGU's Roger Revelle Medal. Roger was the scientist who wrote in 1957, "Human beings are now carrying out a large scale geophysical experiment of a kind that could not have happened in the past nor be reproduced in the future." I was fortunate to meet him at a National Research Council workshop in November 1990, not long before he died, in July 1991. I was an invited speaker talking about climate change, El Niño, and water, and Roger asked a question about El Niño and carbon dioxide: the issue being that during El Niño, upwelling of carbon and ­nutrient-­rich waters along the equator ceases, lowering carbon dioxide (CO 2 ), but is offset by more drought and wildfires over land and less uptake by warmer oceans, leading to an increase in atmospheric CO 2.
In my career, which began in New Zealand, I have always had a global perspective. I began as an atmospheric scientist but became involved at an early stage in El Niño research, which meant interacting with oceanographers, and I became what was really a ­first-­generation climate scientist. I was privileged to become conversant in both fields and in hydrology and to see how these sciences have changed to become more global, with fewer proprietary data; instead, there is widespread data sharing and global reanalyses of atmosphere and ocean data, which I was fortunate to help develop and exploit.

I wish to especially thank the nominators; in particular, John Abraham led the effort with Jon Overpeck, plus support from Tom Karl, Mike Mann, Mike Wallace, John Kutzbach, and Warren Washington. Thanks also to Jim Hurrell, the National Center for Atmospheric Research (NCAR) director, and other NCAR colleagues and my family for their support.

Being heavily involved in the World Climate Research Programme and the Intergovernmental Panel on Climate Change and caught up in the ­so-­called "climategate" debacle, along with Mike Mann, I was pushed toward becoming much more involved in communicating climate science to the public than is my introverted nature. Even today, many scientists, let alone the public, are not fully conversant with climate science and attribution, especially for extreme events (although I have a fan in Al Gore). With deniers in the White House and Washington, good communication about climate science has become even more important. Please join me in recognizing that science is not about beliefs, but rather is evidence driven. You might say that science trumps ideology! I am sure Roger Revelle would think so.

—Kevin E. Trenberth, National Center for Atmospheric Research, Boulder, Colo.
Ellen R. M. Druffel was awarded the 2016 Roger Revelle Medal at the AGU Fall Meeting Honors Ceremony, held on 14 December 2016 in San Francisco, Calif. The medal is for "outstanding contributions in atmospheric sciences, ­­atmosphere-­ocean coupling, ­­atmosphere-­land coupling, biogeochemical cycles, climate or related aspects of the Earth system."
Citation
Ellen Druffel is an explorer and scientific pioneer. Over her career, she has developed the measurement of radiocarbon (  14C) as a tool for studying timescales of ocean carbon cycling. Her research has paralleled a technological revolution allowing a shift from detecting the occasional flash of radioactive decay in bulk samples to counting individual 14C atoms in single compounds extracted from water or sediments. In both cases, her laboratory's meticulous attention to detail and development of new methods mean that Ellen's results are not only trusted for their accuracy but often the first observations of their kind.
Ellen's early work with Pete Williams at Scripps Institution of Oceanography required painstaking field and laboratory work to document profiles of radiocarbon in the open ocean, including both dissolved and particulate organic matter. Surprisingly, the mean radiocarbon age of dissolved organic carbon was thousands of years, even though its ultimate source is newly photosynthesized carbon. In attempting to explain this mystery, Ellen and her group have fundamentally altered our understanding of ocean organic matter through the recognition that dissolved and particulate matter consist of many distinct, differently aged components. Recent work investigates the roles of black carbon and recycling of sedimentary carbon in explaining old organic carbon.

Another of Ellen's major contributions is the use of 14C in corals as recorders of past change in ocean ventilation and mixing. The amassed data from her global coral archive provide unique, continuous records of tropical ocean circulation and reveal temporal variations in phenomena such as the El Niño–Southern Oscillation over the past millennium. They also record patterns of uptake of ­­­bomb-­­­produced radiocarbon in the surface oceans that constrain estimates of ­­­ocean-­­­atmosphere exchange CO2 used in global climate models.

Ellen has made major contributions to AGU and its community through her leadership and deportment. Her sense of adventure has led her to explore the oceans, from scuba diving to ocean vessels and deep submersibles, and inspires a new generation of students. Her commitment to the advancement of oceanographic research and to forwarding women's careers in science has impact far beyond her scientific discoveries.

As a longtime colleague in the Earth System Science Department at the University of California, Irvine, we salute Ellen as a kind and conscientious coworker with a wicked sense of humor. We think she is an adventurous, courageous researcher, like Roger Revelle, and are thrilled that she is this year's Revelle Medal winner.

—Susan Trumbore, Max Planck Institute of Biogeochemistry, Jena, Germany; and Michael Prather, University of California, Irvine
Response
I am humbled by this honor and am very grateful to AGU and to Michael Prather and Sue Trumbore for their generous citation. It is important to emphasize that our research has relied heavily on collaborations with many colleagues over the past years. I share this honor with them.
Most important is my colleague, Sheila Griffin. Sheila and I have worked together for 38 years, since our time at University of California, San Diego. Sheila has trained our students in laboratory and vacuum line techniques, made ­­­high-­­­precision isotopic measurements, planned and participated in many cruises, designed equipment, run our lab, and is a dear friend. Without Sheila's contributions, I would not be here tonight.

To my husband, Steve, who has always supported and believed in me, I thank you. You are a terrific husband and a wonderful father to our children, Kevin and Rachel. You fill our lives with inspiration, laughter, and love and put up with my occasional ­­­absentmindedness.

To our students and postdocs, it is your contributions, your blood, sweat, and tears, that have made our research program move forward. And your good-natured banter, which includes rubber chickens and rats, has been particularly heartwarming.

In the early 1990s, I was welcomed into the new Earth System Science group at University of California, Irvine, pioneered by Ralph Cicerone. They provided a fertile, supportive atmosphere for us to learn, to dream, to build, and to grow. I am so grateful to Peter M. Williams, my mentor who taught me how to ask important questions, and to work like the dickens to make difficult measurements. I remember his words, "If this was easy, someone would have done it a long time ago." I still miss you, Pete. My colleagues Cindy Lee, Lihini Aluwihare, Ann McNichol, Robbie Toggweiler, Rob Dunbar, Brett Walker, Sue Trumbore, John Southon, and Bill Cain have provided inspiration and friendship along the way. Thanks to my parents, who encouraged me to achieve my dream of becoming a scientist.

In 1957, Roger Revelle and Hans Suess published a paper in Tellus wherein they made initial estimates of the buildup of excess CO2 in the atmosphere and ocean by the early 21st century. My group has worked on a small part of this big problem. We are truly fortunate to be able to ask scientific questions and spend time, sometimes lots of time, trying to answer them. Thank you, again, for this honor.

—Ellen R. M. Druffel, University of California, Irvine
Anne M. Thompson was awarded the 2015 Roger Revelle Medal at the AGU Fall Meeting Honors Ceremony, held on 16 December 2015 in San Francisco, Calif. The medal is for "outstanding contributions in atmospheric sciences, atmosphere-ocean coupling, atmosphere-land coupling, biogeochemical cycles, climate, or related aspects of the Earth system."
Citation
For Anne Mee Thompson, dedicated scientist and generous colleague, winning the Roger Revelle Medal has the air of poetry. For 4 decades, Anne has been making sustained, essential contributions to the advancement of our understanding of interactions between the composition of the troposphere and climate. She has held leadership roles in globally influential organizations such as the international Commission on Atmospheric Chemistry and Global Pollution, the International Association of Meteorology and Atmospheric Sciences, and the International Ozone Commission. Along the way, she found time to introduce countless young people to the wonders of science and urgency of protecting our fragile environment and for a stint at president of the Atmospheric Sciences section of AGU.
Early in her career, Anne held appointments at the Woods Hole Oceanographic Institution and at the Scripps Institution of Oceanography when Roger Revelle was still an inspiring presence. With mentoring from Oliver Zafiriou and Ralph Cicerone, Anne left a mark in marine atmospheric studies of the cycling of formaldehyde and reactive free radicals and later at NASA Goddard Space Flight Center showed that satellite data can be used to estimate fluxes of biogenic sulfur compound involved in climate-chemical feedbacks.

Anne has led the way on studying and shaping our understanding of the atmosphere's ability to cleanse itself, linking chemical changes to climate perturbations. She addressed satellite observations of tropospheric ozone and air quality over the ocean on several cruises, including on R/V Akademik Korolev, where she assembled a suite of trace gas measurements demonstrating the utility of ship-based observations for evaluation of remotely sensed data.

Anne's research on ozone in the remote troposphere involved work in locations as diverse (and sometimes inhospitable) as Arctic Canada, Mexico, Panama, Ireland, Greece, Japan, and southern Africa. Her ozonesonde networks, most notably Southern Hemisphere Additional Ozonesondes (SHADOZ), provided data for hundreds of researchers and helped the ozonesonde achieve its highest level of precision since its introduction in the 1960s. Throughout these efforts Anne has been a constant inspiration to students and postdocs at the Pennsylvania State University and the University of Maryland, as well as entraining and inspiring scientists from underrepresented groups in the developing world, including many women.

In a career that in some ways parallels that of Roger Revelle, Anne Thompson's scientific contributions and exceptional achievements in the area of Earth observations, from ground to space, especially trace gases in the tropics, make her a fitting winner of AGU's 2015 Roger Revelle Medal.

—Russell Dickerson, University of Maryland, College Park
Response
Thanks to you, Russ, and to the Revelle Committee for this honor. When something like the Revelle happens, one is humbled to think of the people who share in the scientific achievements the medal represents. You mentioned Ollie Zafiriou and Ralph Cicerone, who turned a photochemist into an atmospheric scientist. When it was time to leave postdoc life, Rich Stolarski and Marv Geller brought me to the Atmospheric Chemistry and Dynamics Branch at NASA Goddard. Career advice in the mid-1980s proved true: "Do good science, try new ideas; the rest will follow." It was easy to discover links between tropospheric trace gases and diverse aspects of the Earth system—ocean biology, fires, and ice cores—when colleagues were trying out-of-the-box approaches to solve the Antarctic ozone hole. Part of the satisfaction of interdisciplinary research was working with remarkable people across Goddard, at universities, and with the National Oceanic and Atmospheric Administration and U.S. Environmental Protection Agency.
Something was missing in that early work; we were running a lot of models with almost no data. A turning point came in the 1990s. On the Third Soviet-American Gas and Aerosols cruise, for example, we tested photochemical theory with new instruments in the pristine tropical Pacific atmosphere. Everything worked (!), and I was initiated into the exciting world of international experiments. Transport and Atmospheric Chemistry Near the Equator–Atlantic (TRACE-A)/Southern African Fire-Atmosphere Research Initiative (SAFARI-92) quickly followed, beginning long collaborations with African and Brazilian colleagues. Our data improved satellite algorithms and proved that lightning, not just fires, causes an ozone maximum in the tropical Atlantic. The SHADOZ ozonesonde network took off in 1998, thanks to dedicated operators who continue to turn out high-quality data, often under hard conditions.

Eight and half years as a Penn State meteorology professor (for which I thank Bill Brune) widened intellectual horizons and showed the joy of learning from bright students. In turn, I challenged them to embrace the NASA mission and public service. One Penn State graduate, Goddard's John Yorks, already has an instrument on the International Space Station.

How lucky I was to join Goddard again, in 2013, recruited by Bill Lau, Jose Rodriguez, and Jim Gleason. Besides working with amazing satellite data, I spend time filling gaps in global networks, recruiting talent, and strategizing new missions. Roger Revelle, who made Scripps a great climate center, provided the funds to start Dave Keeling's Mauna Loa carbon dioxide record. Isn't that the most important part of this medal? It reminds all of us to keep Earth observations strong in challenging times.

—Anne M. Thompson, NASA Goddard Space Flight Center, Greenbelt, Md.
Christopher B. Field was awarded the 2014 Roger Revelle Medal at the AGU Fall Meeting Honors Ceremony, held on 17 December 2014 in San Francisco, Calif. The medal is for "outstanding contributions in atmospheric sciences, atmosphere-ocean coupling, ­atmosphere-land coupling, biogeochemical cycles, climate, or related aspects of the Earth system."
Citation
Chris Field always seems a step ahead. Like a premier athlete, he uses talent and vision to make success look easy, and his 30+ years of insights into the climate system have helped improve both monitoring and prediction. These contributions, and his integrity, have earned him a reputation as scientist, mentor, and public liaison that is worthy of the great Roger Revelle.
It began with Chris's Ph.D. thesis in 1981 showing how evolution shapes the physiology and ecology of terrestrial ecosystems. He then built on these concepts to develop global models of plant growth and carbon cycling. These models, combined with satellite data, spawned decades of insights into land carbon dynamics, many of which came from the Carnegie Institution's Department of Global Ecology, of which he is the founding director.

Chris is also the faculty director of the Jasper Ridge Biological Preserve at Stanford, where experiments using combinations of carbon dioxide, temperature, moisture, and nitrogen have led to many important results on the ecological impacts of global change and grassland feedbacks to the climate system. His extensive use of both experimental and modeling approaches, spanning many spatial and temporal scales, is extremely rare.

On top of his scientific activities, Chris has been a remarkably, perhaps uniquely, effective and influential communicator of climate science to policy makers and the public. His current role as cochair of the Intergovernmental Panel on Climate Change exemplifies his long-standing commitment to and excellence in representing science in the policy arena.

In any one of these areas, Chris' achievements would represent an impressive career. That he has managed all three at once is a testament to his tremendous intellectual and leadership abilities. And he continues to lead the way into new areas, such as understanding impacts of large-scale solar and bioenergy systems.

For all of these laurels, many are surprised upon meeting Chris to find such a humble person. He is generous with his time to all comers and listens more than he speaks. On a scatterplot of intellectual horsepower versus genuine humility, Chris is an outlier in the top right corner. At first I viewed this as a happy coincidence, but over the years I have come to recognize his humility as a source of his greatness. He never stops learning or thinking about the next opportunity to contribute to science and society. I am one of many colleagues who are inspired by the example he has set, who admire him as a scientist and person, and who are overjoyed to see him recognized by AGU with the Revelle Medal.

—David Lobell, Stanford University, Stanford, Calif.
Response
I'm deeply grateful to David Lobell and AGU. It is both humbling and energizing to share recognition as a recipient of the Roger Revelle Medal with the distinguished past recipients. It is also inspiring to reflect on the ways Revelle thought about science and society.
In the sweep of history, there are a few points when trajectories change and the shape of the future is determined. The late 20th and early 21st centuries are surely a global inflection point, as increasingly numerous and capable humans and human societies confront intrinsic limits in the Earth and its ability to absorb the consequences of our activities. Roger Revelle played a key role in documenting and understanding the fundamental importance not only of the characteristics of the Earth system but also of the necessary responses.

Understanding the controls on Earth's climate is one of the scientific triumphs of our era. The basics are well established, but the system is complex. The aspects that fascinate me are similar to those that fascinated Revelle, the processes that can amplify or suppress the initial changes. A system this complex demands a highly integrated approach—that is why I have invested so much in the discipline of global ecology, in careful scientific assessments, particularly those of the Intergovernmental Panel on Climate Change (IPCC), and, like Revelle, in institutions as well as experiments.

Personally, I have had the great good fortune of working in a community that is wise, supportive, and generous. Colleagues at Carnegie, especially Joe Berry, Olle Björkman, and Winslow Briggs, always proved with their own lives that science should be fun as well as important. They and many Stanford colleagues, notably Hal Mooney, Paul Ehrlich, and Steve Schneider, inspired me to think about science as a human as well as a technical endeavor. Alexander von Humboldt wrote that the key to his success was tackling an overly broad set of scientific interests, capitalizing on a gift for identifying and nurturing new talent. Whether or not that was really the secret for Humboldt, it has definitely worked for me. I have been inspired by many students, postdocs, and young colleagues, as well as hundreds of collaborators in the IPCC. Their brilliance transforms half-baked ideas into important results. Most important, my family, especially my wife, Nona, has shared and shaped my entire scientific adventure. This Roger Revelle Medal should recognize them all.

—Christopher Field, Carnegie Institute of Science, Stanford, Calif.
Kuo-Nan Liou was awarded the 2013 Roger Revelle Medal at the AGU Fall Meeting Honors Ceremony, held on 11 December 2013 in San Francisco, Calif. The medal is for "outstanding contributions in atmospheric sciences, atmosphere-ocean coupling, ­atmosphere-land coupling, biogeochemical cycles, climate, or related aspects of the Earth system."
Citation
The Revelle Medal is awarded for "outstanding contributions in atmospheric sciences, ­atmosphere-­ocean coupling, ­atmosphere-land coupling, biogeochemical cycles, climate, or related aspects of the Earth system." It also celebrates the man Roger Revelle, who through his broad interests, his awareness of global change, and his national and international service, was a true statesman of science. Dr. Kuo-Nan Liou's accomplishments in research and leadership service are the perfect embodiment of this ideal. He made trailblazing contributions in radiation, the prime driver in the Earth's energy budget, and in cloud physics; both are fundamental to our understanding of climate dynamics and atmosphere-surface interactions. Moreover, his leadership successively as chair of two departments and as director of two separate Institutes and his outreach initiatives in spearheading hydrologic-atmospheric experimentation and in founding the Joint Institute for Regional Earth System Science and Engineering at UCLA reveal him to be a true leader in the image of Roger Revelle.
It was unavoidable that in my own research into the radiative aspects of evaporation, I would sooner or later come across Dr. Liou's numerous publications. Indeed, they are a testimony to his major contributions and improvements to the theory and application of radiative transport in the atmosphere and its interaction with clouds and aerosols. One specific area where Dr. Liou has been the foremost pioneer is light scattering by ice crystals in cirrus clouds; his unified theory, encompassing light scattering and absorption by ice crystals of all sizes and shapes, similar to the Mie theory for spherical droplets, has transformed the field of remote sensing of cloud composition and structure for years to come. In a second class of contributions in the context of satellite remote sensing, he has developed methods for distinguishing between ice and water clouds, a novel technique for detecting the thickness and composition of cirrus clouds, the theory and a numerical scheme to retrieve atmospheric heating rates, and the estimation of surface radiative fluxes from observations at the top of the atmosphere. In a third major area, he has focused on the role of clouds as radiation regulators of climate. For instance, he showed that high cirrus clouds are critical and can amplify surface temperature increases resulting from greenhouse radiative forcing. Following this, he developed a cloud-precipitation-climate model to investigate links between cloud particle size distributions, perturbed by greenhouse warming, and air pollution; this is now universally referred to as the second indirect forcing in aerosol-cloud feedbacks.

Beside his fundamental contributions in these three research areas, his two highly successful books have had a major impact and have established him as the undisputed leader in atmospheric radiation. The first, An Introduction to Atmospheric Radiation (2002), already in a second edition, unified the fundamentals, including the subject of remote sensing; in the second, Radiation and Cloud Processes in the Atmosphere (1992), Dr. Liou bridged the fields of radiative transfer, cloud physics, and atmospheric dynamics. For all these scientific contributions, Dr. Liou is widely recognized, and he has received numerous prestigious awards.

In summary, it is difficult to think of anyone with more appropriate credentials for the Revelle Medal than Kuo-Nan Liou.

—WILFRIED H. BRUTSAERT, Cornell University, Ithaca, N. Y.
Response
I was surprised and thrilled to receive AGU's 2013 Roger Revelle Medal. Indeed, it is a great pleasure and distinct honor to be on the roster of previous outstanding awardees. I would like to thank Wilfried Brutsaert for his generous remarks and unwavering support and encouragement in my pursuit of academic and research excellence and to extend my appreciation to the Revelle Medal Selection Committee for recognizing my contributions to radiative transfer and related climate and remote sensing fields.
Radiative transfer is an interdisciplinary subject and was initially studied by astrophysicists and later by planetary scientists and meteorologists for atmospheric applications. It is also an important field in optics and various engineering disciplines. The concept of radiative forcing, first proposed by Bob Dickinson, requires radiative transfer analysis to determine the impacts of anthropogenic greenhouse gases and aerosols and cloud feedback on global warming and climate change. Development of remote sensing techniques to infer atmospheric compositions and surface properties must follow the principle of radiative transfer.

Early in my career, I had the opportunity to study Chandrasekhar's book Radiative Transfer, written in 1950, which led me to develop simplified solutions for the transfer of solar and thermal infrared radiation in atmospheres containing clouds and aerosols and, later, for three-dimensional inhomogeneous mountain and snow topography. My exposure to Born and Wolf's book Principles of Optics, first published in 1959, guided me to initiate the geometric optics approach to understand the scattering, absorption, and polarization processes of irregular ice crystals and aggregated soot aerosols. I realized that exact solutions for light scattering by these intricate and complicated particles, widely variable in size and morphology, could not be derived on the basis of conventional wave equations and boundary conditions.

Seminal books by Richard Goody in 1966 and Henk van de Hulst in 1957 inspired me to seek approximations based on the first principles. A number of graduate students and I have been able to develop improved geometric optics approximations based on a number of fundamental electromagnetic theories to cover different size ranges and morphologies. Since joining the University of California, Los Angeles (UCLA) in 1997, I have had some success incorporating simplified radiative transfer solutions and light scattering and absorption approximations in forms of spectral radiation parameterization into general circulation models for climate studies, specifically involving high-level clouds and aerosols.

My expertise in radiative transfer also led me to work with a group of graduate students on remote sensing challenges, including differentiation of ice crystals and water droplets based on the backscattering depolarization approach, determination of cirrus cloud composition, understanding of ­aerosol-cloud interactions, and retrieval of heating rates and surface fluxes from space.

Indeed, over the last 30 years, I have had the privilege of working with a number of bright and talented graduate students at the University of Utah and UCLA who complemented my strengths in research. They deserve to share, in equal measure, any recognition I have received, including this great honor from AGU. It is in this spirit that I accept the Roger Revelle Medal.

—KUO-NAN LIOU, University of California, Los Angeles
Steven C. Wofsy was awarded the 2012 Roger Revelle Medal at the AGU Fall Meeting Honors Ceremony, held on 5 December 2012 in San Francisco, Calif. The medal is for "outstanding contributions in atmospheric sciences, atmosphere-ocean coupling, atmosphere-land coupling, biogeochemical cycles, climate, or related aspects of the Earth system."
Citation
Steven C. Wofsy has made ground breaking contributions to atmospheric chemistry, biogeochemistry, and carbon cycle research. A hallmark of his work is the way he uses observations and models to develop and test new concepts. If data are lacking, he builds an instrument to obtain the necessary measurements; if a conceptual or numerical model is lacking, he develops one. Steve has spent his entire career at Harvard University.
Steve was ahead of the crowd in recognizing the role of bromine (BrO) in destroying stratospheric ozone in the 1970s and in elucidating the importance of the BrO + ClO cycle for formation of the Antarctic ozone hole in the 1980s. He started one of the earliest laboratory programs to measure fluxes of N2O, which led to quantification of human sources of this greenhouse gas. His group developed an aircraft instrument to measure CO2; their measurements showed how the trend and seasonal cycle of CO2 propagate into the stratosphere, and so quantified the "age" of air in the stratosphere. Their data provide a critical constraint on stratospheric dynamics in chemistry-climate models.

The field campaigns Steve coled in the 1980s were the first exploratory missions to examine the role of natural ecosystems in the biogeochemistry of the major greenhouse gases. His aircraft measurements of CO2 and other species revealed the richness of interactions between remote and local emissions and led to improved inventories for CO, CH4, N2O, CFCs, and halocarbons. His group pioneered the use of surface and aircraft measurements to infer regional surface fluxes of CO2 and other gases. The overall data assimilation framework they developed has become the state-of-the-art for estimating the continental-scale budgets of these species. Steve conceived the HIPPO program to provide highly resolved aircraft profiles of pollutants from pole to pole, bridging the gap between surface and satellite data.

Steve's group pioneered the long-term deployment of eddy covariance measurements for determination of CO2 and energy fluxes. Year-to-year variations in these fluxes revealed the sensitivity of ecosystem functioning to climate perturbations. Their long-term flux time series have challenged conventional ecological understanding of the controls of CO2 fluxes from boreal, temperate, and Amazon forests. Measurements from Harvard Forest, which started in 1990, show the net uptake of CO2 has doubled, even though this forest is of an age when models predicted it would be close to equilibrium.

Steve saw the potential for year-round flux observations and deserves much of the credit for opening this field. He accelerated research by sharing the techniques his group developed, by championing open data sharing, by building and advocating programs such as the North America Carbon Program and AmeriFlux, and by providing a legacy of well-trained scientists. He is a tireless and enthusiastic leader, a great teacher, and an inspiring mentor. His contributions have been recognized by the Macelwane Award, NASA's Distinguished Service Medal, and, in 2011, by election to the National Academy of Sciences. It is fitting that he now receives the Revelle Medal.

–Jennifer A. Logan, Harvard School of Engineering and Applied Sciences, Cambridge, Mass.
Response
Modern views of the Earth's climate, oceans and atmosphere, and appreciation of human impacts on these systems, are relatively new. Less than a decade before I started my professional career, a small nucleus of pioneering scientists, including many previous recipients of the Revelle Medal, began to discern unexpected changes in atmospheric composition and to assess the implications for the global environment. They initially did not imagine that global environmental changes would be observed in their lifetimes: The Earth system was thought to be too massive compared with human endeavors.
The stratosphere, and especially the ozone "hole," gave the first irrefutable indication that humans could have major global impacts, with the chilling sidebar that these could occur without our notice. Today we see accelerating increases in atmospheric CO2, astonishing retreats of floating ice and mountain glaciers, lengthening growing seasons, pollution of inland and coastal waters, and unsettling changes in ecosystems. Some of these large scale changes can be confidently attributed to human intervention; basic physics and chemistry tell us that mankind contributes significantly to all, with much more to come in the future.

Scientists would like to pursue understanding of these phenomena with the dedication, passion, open discussion, and objectivity of the previous generation, and then to effectively communicate the implications to the public. But our field is beset with distractions associated with loud public discourse that misses at least two key points: the global environment is very complex and nonlinear, and human activities challenge global systems on a scale hitherto unimagined. We ignore the risks at great peril to future generations.

It is an amazing honor to receive this Revelle Medal. Many, many people, too numerous to list,share this honor. My career has been based on collaborations with a great number of iconoclastic scientists, both younger and older than I, who shared their ideas, knowledge, and enthusiasm to test and overthrow accepted paradigms. I mention a few of longest association: my mentor Michael McElroy, who introduced me and many others to the holistic view of Earth as a planet; colleagues who knew how to drill down to (and through!) the fundamentals: Jennifer Logan, Michael Prather, Yuk Yung, Dak Sze, Jim Anderson, Daniel Jacob, and Clarissa Spivakovsky. Inez Fung's 1983 paper simulating global CO2 begged to be tested, leading to long term eddy flux observations. Collaborators who knew how to design sensors and field missions that could really test important ideas: Bob Harriss, the late Art Schmeltekopf, Bruce Daube, Bill Munger, and Christoph Gerbig. And nobody has had more support and understanding at home than I have from spouse Catherine and children Ray and Jonathan.

–Steven C. Wofsy, Harvard University, Cambridge, Mass.
Owen Brian Toon was awarded the 2011 Roger Revelle Medal at the AGU Fall Meeting Honors Ceremony, held on 7 December 2011 in San Francisco, Calif. The medal is for "outstanding contributions in atmospheric sciences, atmosphere-ocean coupling, atmosphere-land coupling, biogeochemical cycles, climate, or related aspects of the Earth system."
Citation
Brian Toon studies the most difficult problems in atmospheric sciences, often dreaming up new ones. His work in atmospheric physics and chemistry as applied to clouds and aerosols on Earth and the planets includes seminal contributions in global climate change and ozone depletion, development of community microphysical models, leadership of ­high-­profile NASA airborne missions, mentoring of junior colleagues, and contributions to public awareness of global environmental issues. Virtually all superlatives apply to his many accomplishments.
Brian began as a planetary scientist, honing his skills as a theoretician and applying detailed and computationally efficient radiative transfer codes to problems ranging from Martian dust storms to the extinction of the dinosaurs. While on a trajectory that would make him a world leader in planetary sciences, his work on nuclear winter (a term first used in his 1982 "TTAPS" paper, named for R. P. Turco, O. B. Toon, T. P. Ackerman, J. B. Pollack, and C. E. Sagan) introduced him to the world of geopolitics. Brian soon adapted his codes to address sulfate aerosols and the marine sulfur cycle, and with such an effective tool, it wasn't long before he was drawn into the vortex of stratospheric ozone. His seminal study of the thermodynamics explained the appearance of polar stratospheric clouds responsible for the "ozone hole" over Antarctica (Geophysical Research Letters, 1986). His work and service ever since have remained at the intersection of science and policy.

Brian has remained a visionary in both worlds—Earth sciences and planetary sciences. His scientific achievements continue to illuminate and advance. He posited the importance of absorption of sunlight by ­sulfate-­coated soot particles; defined the critical roles of cirrus clouds, subvisible cirrus, and dust on atmospheric water and energy balance; and showed how air pollution can reduce cloudiness (in contrast to the opposite but better known "indirect effect"). His concurrent work on the atmospheres of Mars and Saturn's moon Titan motivated some of the most innovative planetary missions, including those that use direct observations of those worlds to understand the causes of climate change back here on Earth.

Through his service, Brian is dedicated to increasing knowledge and improving the human condition. His early leadership skills were honed when he served as deputy project scientist for NASA's first airborne polar ozone campaign (Airborne Antarctic Ozone Experiment (AAOE)). Results from that mission and the many that followed sealed the scientific case linking chlorofluorocarbons to polar ozone depletion and solidified negotiations that produced the international agreements now successfully protecting the ozone layer. His unselfish leadership and ­consensus-­building approach to these large-scale, multi-investigator science campaigns set a high standard for subsequent generations of mission scientists.

Brian continues to provide expert advice on the effective use of suborbital vehicles in atmospheric research. His lasting impact on science also includes his mentoring of outstanding postdocs and students too numerous to list; development of accurate and numerically efficient models that he generously shares with others; and, as chair for a decade, guidance of our young program at the University of Colorado into a top-tier department as recognized by the National Research Council.

It is my great honor to introduce Brian Toon, the 2011 recipient of the AGU Roger Revelle Medal.



—Darin Toohey, University of Colorado at Boulder
Response
Thank you so much for the Roger Revelle Medal. I am surprised to be in the company of Roger Revelle and the previous winners of this award, and very pleased. Of course, this is the sort of event that makes you think back.
My first thought was, Why am I doing this? Few of us do science just to put food on the table. Some have suggested that science is a contact sport and we seem to thrive on the competition. However, I have been driven since childhood to understand everything around me and to puzzle out the great mysteries of the day. What causes the climate to change? How do Earth and the planets compare? How did we get here, and where are we going? Science is a giant treasure hunt with shiny prizes hidden all around. I have had great fun with my colleagues, students, and postdocs digging up little clues to big problems. My greatest blessing has been the wonderful people who have gone along with me on this adventure, and of course they did all the digging. I especially thank Maggie Tolbert, my most valued colleague in science and in life.

My second thought was a conversation I had 30 years ago with Steve Schneider. Steve suggested that you aren't doing anything important unless everyone is complaining about you. Ever since, I have been happy about the many people complaining about me. I recommend this attitude to you next time you get a paper reviewed or read the latest attacks on climate science. Many think we have not told our story well enough, not presented the facts clearly enough, and that is why there is such intense scrutiny of our field. While communication is important, and hard to do, I think the basic facts about climate change have been heard very clearly, and because they are so important people are challenging them, trying to figure out how to get around them, and aiming to intimidate us so we will stop digging up any more facts. Keep digging.

My final thought is that no matter how bad things seem at the moment, they are getting better over the long run. Look back to insurmountable obstacles in your past and see how they were overcome. It once seemed that China and India would forever be unable to feed their populations, but now, because of agricultural technology, both are challenging for world leadership. Dictators and totalitarian regimes once controlled much of humanity. The political world is still not perfect, but because of communications technology, the voices of individuals have led to the near-global spread of free societies. Population growth drives climate change and extinctions. Fortunately, through education, improved health care, and expanding opportunities, the population growth rate is declining, and one can see a distant future where population stabilizes.

The good guys do win, nice people don't finish last, the world is becoming a better place, and there are still lots of science treasures waiting to be found.

—Owen Brian Toon, University of Colorado at Boulder
Pieter P. Tans was awarded the 2010 Roger Revelle Medal at the AGU Fall Meeting Honors Ceremony, held on 15 December 2010 in San Francisco, Calif. The medal is for "outstanding contributions in atmospheric sciences, atmosphere-ocean coupling, atmosphere-land coupling, biogeochemical cycles, climate, or related aspects of the Earth system."
Citation
Pieter Tans has dedicated his scientific career to the study of the carbon cycle. He has been the leader in global monitoring of greenhouse gases in the atmosphere since joining the National Oceanic and Atmospheric Administration (NOAA) in the mid-1980s to guide the growth of the NOAA network. Through his leadership, this observation system is now unparalleled in the world, providing near–real time data of the highest quality and making these data freely available to all. These data have formed the heart of numerous publications on atmospheric carbon dioxide and other greenhouse gases and have enabled many additional modeling studies of the carbon cycle by groups from around the world.
Pieter's accomplishments are many and varied. The following is but a sample:

During his thesis research on historical isotopic ratios of carbon dioxide (CO2) he developed a simple formalism to deal with isotopic exchange that is now universally followed in the field.

His 1990 paper with Inez Fung and Taro Takahashi (Science, 247, 1431–1438) was a landmark work that showed that it was highly likely that the "missing sink" for CO2 lay in the Northern Hemisphere terrestrial biosphere. Later innovative studies by Tans and coworkers used isotopic data to further refine this understanding. Then and now, quantification of this issue is one of the most important for climate change, but Tans and his colleagues' analysis was the first that correctly showed the direction of the answer.

He led the strategy to deploy denser observations over continents including tall towers and aircraft profiles, which enabled the North American Carbon Program.

His often unheralded but critical support for carbon cycle research in other nations, and his inclusive approach and the transparency of his work as a whole, fostered the growth of greenhouse gas monitoring around the world. The NOAA observations, and NOAA's development and maintenance of very accurate calibration standards, are the backbone of the Global Atmosphere Watch program of the World Meteorological Organization.

He fostered the development of the CarbonTracker system, now one of the flagships of NOAA research products. This reanalysis and visualization tool has attracted the attention and admiration of policy makers at the highest levels.

He invented one of the simplest scientific instruments ever, the AirCore. It was stimulated by the observation of decades-old air near the bottom of deep firn layers. The AirCore is a very long coil of tubing, lifted by balloon to high altitude, open at one end. During ascent the initial fill air streams out. During descent, atmospheric air streams back in while preserving, like a tape recorder, the trace gas mixing ratios encountered along the way.

Finally, while the global carbon cycle community has benefited most from Pieter's leadership, scholarship, generosity, and persistence throughout his career, it is clear that society as a whole has benefited as well. Climate and environmental change brought on by the buildup of greenhouse gases in the atmosphere is a global problem that affects us all and will continue to affect generations to come. Pieter Tans was and continues to be the right person at the right time, guiding the world's premier observing system, devising new ways to use and understand the data, enabling carbon cycle scientists around the world by providing free and timely access to the highest-quality data, and leading the development of carbon cycle science. He is most worthy of the Revelle Medal; it is a privilege to honor his lifetime of selfless commitment to science.

—JAMES W. C. WHITE, Institute of Arctic and Alpine Research, University of Colorado, Boulder
Response
Thank you, Jim. I am very honored to receive this year's Roger Revelle Medal. Revelle has always been an example to me of how a scientist can provide a service to society by helping to create awareness of important emerging environmental problems and by creating knowledge that can be important when tackling such problems. I also feel that I am living a very fortunate life. First, I am thankful to my wife for sharing her life with me and for us having raised a loving family. She has always been extremely supportive. Right after my Ph.D., we came to the United States with a toddler and a baby and did not look back. I have also been fortunate in my profession. As a student I was vaguely dissatisfied with my main subject, theoretical physics, when I found that I was looking for something more directly tangible and useful to society. In 1972 I came across a book entitled Inadvertent Climate Modification. It was a report of a 3-week study meeting hosted by the Swedish Academy of Sciences in the summer of 1970. It was a book written by committee, but despite that drawback I read it from cover to cover, making notes in the margins. Many of today's topics were already in the report: the buildup of greenhouse gases, aerosols, land use, energy use, climate feedbacks, paleo climate, and much more. I was hooked. Soon after, an opportunity arose for a Ph.D. project on carbon-14 and carbon-13 in tree rings to try to reconstruct atmospheric CO2 going back a few centuries.
As climate scientists we now find ourselves in the situation that our subject is widely understood to be so relevant to society that many powerful interest groups feel threatened. Thus, we are facing a well-organized and well-funded campaign attacking our science and our integrity, spreading confusion and disinformation. This is not surprising, as mitigating climate change goes to the core of our energy supply system and the broader economic system. Human-made climate change demonstrates that we cannot continue business as usual. Should we ignore the deliberate lies and manipulations we face and stick purely with the science, hoping that sound judgment and compassion will eventually prevail? We are scientists, but we are also citizens. It is our civic responsibility to redouble our efforts to convey to the public clearly the urgency and the essence of the climate change problem. The kind of world we leave to our children and grandchildren depends on it. It will have to be a world that has as one of its guiding principles a Sanskrit prayer that was used as a dedication in the above mentioned 1972 book: "Oh Mother Earth, ocean-girdled and mountain-breasted, pardon me for trampling on you."

—PIETER P. TANS, NOAA Earth System Research Laboratory, Boulder, Colorado
Jorge L. Sarmiento was awarded the 2009 Roger Revelle Medal at the AGU Fall Meeting Honors Ceremony, held on 16 December 2009 in San Francisco, Calif. The medal is for "outstanding contributions in atmospheric sciences, atmosphere-ocean coupling, atmosphere-land coupling, biogeochemical cycles, climate, or related aspects of the Earth system."
Citation
I am convinced that Roger Revelle would have been especially pleased with this year's winner of the medal named in his honor: Jorge Sarmiento from Princeton University. I can't think of anyone else who has done more than Jorge to solve the puzzle that Revelle himself formulated in 1957 together with Hans Suess in their seminal Tellus paper: What is the fate of the carbon dioxide [CO2] that is emitted into the atmosphere as a result of the burning of fossil fuel, and what is the role of the ocean in all of this? Now, slightly more than 50 years later, and in no small part thanks to Jorge's work, this puzzle has been largely resolved. Jorge was among the first to use complex three-dimensional ocean carbon cycle models to analyze in detail the processes that control the oceanic up-take of anthropogenic CO2 from the atmosphere. He also pioneered the use of such models to assess how this uptake could be affected by global climate change. But this list of already remarkable achievements does not do justice to Jorge's breadth of research, which spans a wide range of questions at the interface between climate and Earth's carbon cycle. It also does not do justice to all of his other contributions, especially the fact that he has inspired, encouraged, and guided a large number of young scientists.
What makes Jorge stand out is that he is not afraid of tackling some of the most difficult problems. He combines scientific curiosity, creativity, and the willingness to pursue approaches that at first do not seem to work but that yield extraordinary results in the long run. Not surprisingly, he has become the world's authority for all questions concerning the global carbon cycle. Jorge is also not shy of controversy, living up to T. H. Huxley's observation that he often likes to quote, i.e., that "truth is more likely to emerge from error than vagueness." I have always been impressed by Jorge's ability to distill the essence of a problem into a simple conceptual framework, from which important conclusions can be derived. Perhaps the best example is the simple three-box model that he developed in the early 1980s to explain why atmospheric CO2 was substantially lower during the glacial period. To this date, this model is still one of the most powerful and insightful ways to think about this unresolved challenge. This strong conceptual thinking was also one of the guiding principles and likely success factors for the textbook Ocean Biogeochemical Dynamics, which I had the honor to coauthor with him.

Jorge obtained his Ph.D. from Columbia University in 1978, where he worked with Wally Broecker. He then moved to Princeton University, where he was first a research associate but soon was appointed as a faculty member. He just passed his thirtieth anniversary at Princeton, where he has been a driving force behind the building up of an impressive rank of faculty dealing with global change issues. I was extremely fortunate to meet Jorge some 15 years ago when he was on sabbatical in Bern with his wife, Lucia, and their two children. His mentorship was elemental in helping me to develop my own scientific career, and out of this mentorship grew an inspiring friendship. Embodying all the elements that this medal is aiming to recognize—scholarship, mentorship, and leadership—Jorge is a most deserving recipient of this year's Revelle Medal.

—NICOLAS GRUBER, Swiss Federal Institute of Technology (ETH), Zurich, Switzerland
Response
Everything I have accomplished in life I owe to my family, without whose support and confidence in me none of this would have happened.
The 1957 Revelle and Suess paper on anthropogenic carbon dioxide uptake by the oceans remains the defining contribution in the field to which I have dedicated most of my career. I am deeply honored to have my name associated with Roger Revelle and the remarkable group of previous medalists.

Looking back, I see my career as having gone through four major phases, each with its own life lesson:

First was my training as a scientist in the 1970s, which was influenced by extraordinary mentors such as my Ph.D. advisor, Wally Broecker; my postdoc advisor, Kirk Bryan; and Claes Rooth, who took me under his wing; and by my involvement in the Geochemical Ocean Sections Study, which acquainted me with the finest scientists in tracer oceanography. It is through mentorship and being introduced to the scientific community that we learn our trade. I was lucky to have the best.

The second phase of my career began in the early 1980s when a U.S. Department of Energy program manager asked me to develop an ocean general circulation model of the carbon cycle. His challenge, which he backed up with generous funding, kicked off one of the most creative and exciting decades of my career, working together with Uli Siegenthaler and Mike Fasham, both now sadly deceased. I have seen and had the good fortune of experiencing on a number of occasions the difference that creative, visionary, and courageous program managers can make to a scientist's career and the progress of science. I honor their contributions.

The third major phase of my career began in the early 1990s when Pieter Tans, Dave Keeling, and coauthors published two observationally based papers in which they proposed a view of the ocean carbon sink that I was convinced had to be wrong. This set off a decade-long series of observational and modeling studies, including important components of the Joint Global Ocean Flux Study (JGOFS) and World Ocean Circulation Experiment (WOCE) field measurement programs, and culminating in a series of papers on the ocean and terrestrial carbon sinks and my participation in writing the U.S. Carbon Cycle Science Plan. The lesson of this experience was not who was right or wrong, but the fact that we learned more from exploring the boundaries of our knowledge even at the risk of being wrong than we did from being safe and maybe right.

Finally, if I had to pick a life lesson that ties it all together, it would be the extraordinary and ever increasing satisfaction that comes from being a mentor to others. Without my 52 magnificent former postdocs and graduate students, including Niki Gruber, coauthor of the textbook Ocean Biogeochemical Cycles, published in 2006, plus a remarkable team of support staff and my brilliant colleagues at the Princeton Geophysical Fluid Dynamics Laboratory and elsewhere (including my longest-lasting group members, Bob Key, who keeps us honest with the data, and Rick Slater, who is the keeper of the models), I would have accomplished only a tiny fraction of what I have achieved. Nothing gives me greater pleasure than seeing how far my group members have risen in the field—except perhaps the gleeful satisfaction of an exciting scientific discussion where suddenly everything falls into place. What more could one want from life than that?

—JORGE L. SARMIENTO, Princeton University, Princeton, N. J.
Michael L. Bender was awarded the 2008 AGU Roger Revelle Medal at the AGU Fall Meeting Honors Ceremony, held 17 December 2008 in San Francisco, Calif. The medal is for "outstanding contributions in atmospheric sciences, atmosphere-ocean coupling, atmosphere-land coupling, biogeochemical cycles, climate, or related aspects of the Earth system."
Citation
It gives me great pleasure to present the 2008 AGU Roger Revelle medalist, Michael Bender. Michael has tackled an amazingly broad range of problems in ocean geochemistry and biogeochemistry, in all of which he has shown deep scholarship and profound originality. He has a knack for taking on the most intractable of problems and through the development of new measurement techniques and imaginative interpretation of his observations, coming up with truly original contributions that get us all thinking in new directions.
Michael did his Ph.D. with Wally Broecker at Columbia University and was a professor of oceanography at the University of Rhode Island from 1972 to 1997 before joining the Geosciences Department at Princeton University. Most of his early research was on the cycling of metals in the ocean, including valuable insights on the role of hydrothermal circulation and atmospheric deposition. He was also an important contributor to early work on sediment diagenesis, including valuable insights by him and his graduate student Flip Froelich on the zonation of biogeochemical reactions in the sediments and its relationship to thermodynamics.

The primary contributions for which Michael is being recognized today grew out of a visit to the Centre des Faibles Radioactivités, near Paris, in 1983–1984, where he began making measurements of oxygen isotopes in trapped air bubbles in ice cores, building on some ideas he had first begun to explore in 1980 and which he then continued to investigate in his own lab with his graduate student Todd Sowers. His initial paper on this topic was published in 1985, and his contributions since then have included an impressive array of related applications based on measurements of oxygen isotopes and of O2/N2 in firn air, in the atmosphere, and in the ocean. A partial list of his major accomplishments includes the first robust and general methods for temporal correlation among ice cores and between ice cores and sediment records using the 18O/16O ratio and more recently the O2/N2 ratio; dating of ice cores by correlation of these properties with insolation changes; development of the theory of gas isotope fractionation in firn air that was carried out by Jeff Severinghaus working in his lab and that has since had many interesting applications; the use of oxygen isotopes to reconstruct aspects of biospheric productivity over glacial/interglacial cycles; and the use of oxygen isotopes as tools for the study of biological productivity in the ocean.

Michael is the most considerate and thoughtful of colleagues and the most thorough and careful of intellects. He is deeply respected for the strength of his intellect and his unflagging commitment to scientific rigor and personal integrity. I consider myself fortunate to count him and his wife, Yvette Mintzer, as my friends. Michael's accomplishments have been recognized by his election to fellowship in the Geochemical Society and AGU, his receipt of the Patterson Medal of 1998, and his election to the National Academy of Sciences in 2001. I am happy to see the Roger Revelle Medal added to his well-deserved list of honors.

—JORGE SARMIENTO, Princeton University, Princeton, N. J.
Response
There are three things I'd like to write about my career.
First, I owe a huge debt to the people who taught me to do the science and to be part of the community. Wally Broecker was my thesis advisor. He influenced me profoundly at the time, and still does. Truman Kohman, Bill Sackett, Oliver Schaeffer, Paul Gast, and Karl Turekian were important mentors early in my career. I learned a lot by watching Jorge Sarmiento, Danny Sigman, and my other colleagues at Princeton, and at the University of Rhode Island before that. I've had the good fortune to work with, and learn from, younger and older colleagues and collaborators in the United States and abroad. In this context I'd like to remember four friends and mentors who died too young: Norman Watkins, John Edmond, Oliver Schaeffer, and Tony Dahlen.

Second, many of the events of my career happened by chance. I had planned to study theoretical chemistry in graduate school and ended up in geochemistry more or less by blind luck. I started in the field at a time when you could measure almost anything and learn something significant about the Earth; the trick at that time was just making good measurements. Many of the ideas and opportunities my lab has pursued through the years originated from reading random papers or from chance meetings with colleagues. Some of the most significant contributions of my lab resulted from measurements whose relevance I didn't correctly foresee beforehand. On the other side, there is also bad luck, and we could have accomplished other interesting things, if only.

Third, almost all of my work after the Ph.D. has been collaborative, and most of my papers have been first-authored by my students and postdocs. These people had ideas, planned studies, carried out the work, interpreted the data, and wrote the publications. Whatever we've accomplished has been a team effort involving students and postdocs working in my lab, supported by skilled and devoted technical people who worked with me for long periods of time. Much of our work has involved external collaborations with American and foreign scientists. I owe a particular debt to American, French, Australian, and South African collaborators in pore water studies, studies of atmospheric oxygen, studies of ocean productivity, and ice core research.

Finally, family is the most important thing, and I could not be a good scientist if I weren't part of a loving family.

—MICHAEL L. BENDER, Princeton University, Princeton, N.J.
Richard B. Alley was awarded the 2007 Roger Revelle Medal at the AGU Fall Meeting Honors Ceremony, which was held on 12 December 2007 in San Francisco, Calif. The medal is for "outstanding contributions in atmospheric sciences, atmosphere-ocean coupling, atmosphereland coupling, biogeochemical cycles, climate, or related aspects of the Earth system."
Citation
I can't think of anyone on the planet more deserving of the Roger Revelle Medal than Richard Alley. He's not only a brilliant climate scientist but also a highly gifted communicator.
Let me first say a few worlds about Richard's science. It centers on glaciers and branches out from there to many aspects of climate and paleoclimate. To me, Richard is the "answer man." When I'm puzzled about something I read or hear, I call or e-mail Richard. Nine times out of 10 he gives me a well-reasoned, easily understood explanation, and if it's not on the tip of his tongue, he'll get back to me. Traditionally, his papers deal with the movement of glaciers over their substrates and how ice shelves influence this motion, but with the advent of the central Greenland ice core program, he has immersed himself in the read-ing of these records and what they have to tell us about the relationship between climate and ocean circulation.

Of all the people I know, Richard puts the greatest effort into doing something concrete about the ongoing increase in atmospheric CO2 content. As his expertise is in glaciology, he focuses his scientific atten-tion on the response of the Greenland and Antarctic ice caps to global warming. He considers the IPCC estimates of melting rates to be gross minima and points to a host of processes that are likely to speed the influx of meltwater into the sea. He is not content to limit his comments on this subject to fellow scientists and students. Rather, he eagerly donates his time to reporters and congressmen, and because of his contagious enthusiasm and articulate explanations, they flock to his doorstep.

One of Roger Revelle's great strengths was his ability to get the attention of people with influence. We dearly miss Roger and need people who can do what he did. Unfortunately, there aren't many. But in Richard, we have such a person. Hence, I know that Roger would be pleased to no end that Richard is receiving the medal bearing his name. Hail to Richard Alley!

For those of you who are not acquainted with Richard's career, he did his Ph.D. research at the University of Wisconsin under the direction of Charles Bentley. After receiving his Ph.D. degree in 1987, he stayed on as a postdoc for 1 year. Then he took a teaching job at Penn State, where he remains today. As of the year 2000, he was appointed the Evan Pugh Professor. Along the way, he married Cindy and together they raised two daughters who are now in college. Despite many offers to move elsewhere, including several from Columbia, he and Cindy have chosen to remain in "Paterno" land.

—WALLACE S. BROECKER, Lamont-Doherty Earth Observatory, Palisades, N.Y.
Response
Thank you, thank you. To hear such wonderful words from the great environmental scientist Wally Broecker, in the name of the "grandfather of the greenhouse effect" Roger Revelle, is humbling indeed. We are all woven together in this wonderful enterprise. I never knew Roger Revelle, but he helped create the International Geophysical Year, in which Charlie Bentley (who overlapped with Wally at Columbia) was one of the heroes, and Charlie advised my Ph.D. and introduced my name to Wally. We members of the American Geophysical Union are never more than a step or two apart, so all of you share in this award.
Our science of the Earth has always been useful as well as fun, the venue where the vast sweep of time and space meets the bottom line of natural resources and hazards.

But more and more, we are engaged in something even bigger. What I do really does affect you, no matter who you are or where you live. The realization of our connectedness has grown over the millennia to become clear for all who will look, in all its frightening beauty. From air quality to fisheries to the ozone layer, we matter to each other, with high scientific confidence.

The most obvious manifestation of this interconnectedness may be the dominantly human cause of recent climate change. The most compelling challenge of this interconnectedness may be that our deci-sions will determine whether or not future human-caused changes are much larger than those of the past. The choices really are ours, and they really will be made by people informed by your discoveries, guided by your assessments, and inspired by your educational and outreach efforts. We have to get it right; the world is counting on us.

The North Atlantic is looking a little more stable than we once feared, but the reality of past abrupt climate changes there and elsewhere, and the possibility of such changes in the future, still drives many of us in this field that Wally founded. I believe that the IPCC was completely correct that we know too little about ice sheets to provide either "a best estimate or an upper bound for sea level rise." The joy of the discoveries to be made in filling that knowledge gap is tempered by the embarrassment that we are so far behind in making those discoveries.

I thank my colleagues in ice core science, the flow of glaciers and ice sheets and their influence on landscapes and biogeochemical cycling, and the coupling of ice with ocean, air, and land. The communities investigating abrupt climate change and ice sheet collapse are percolating with the brilliance that is absolutely essential to predicting the almost unpredictable. Penn State has been a welcoming home for me, and I thank my friends there. To have Sridhar Anandakrishnan, Dave Pollard, Todd Sowers, and so many others just down the hall, and Byron Parizek and Dave Reusch in the same office suite, is a gift indeed, as are the present students and those who have generously remained in touch after graduating. I thank my dear wife, Cindy, and daughters, Janet and Karen, for love and kindness and cheerful acquiescence to the incessant demands of the science. And I thank you of the AGU for this honor, and Wally for his guidance and inspiration. The lovely tapestry of our science is a central part of the far vaster picture of the planet, and I'm eager to see what else we can learn.

—RICHARD B. ALLEY, Pennsylvania State University, University Park
John E. Kutzbach was awarded the Roger Revelle Medal at the AGU Fall Meeting honors ceremony, which was held on 13 December 2006 in San Francisco, Calif. The medal recognizes outstanding contributions in atmospheric sciences, atmosphere-ocean coupling, atmosphere-land coupling, biogeochemical cycles, climate, or related aspects of the Earth system.
Citation
John Kutzbach's career contributions to climate science are broad and deep. After a distinguished early career in atmospheric sciences, he shifted into paleoclimate during the 1970s. His subsequent research used general circulation models to explore several problems, including insolation and icesheet forcing of regional climates during the last deglaciation and in the late Holocene, the megamonsoon climates on the supercontinent Pangaea, and the climatic impacts of uplift of Tibet. These and other studies are characterized by an impressive economy of design, clarity of interpretation, and depth of insight into the operation of the climate system. Together, this body of work forms a large part of the framework of our current understanding of past climates.
One contribution stands out above all: John's 1980 hypothesis on orbital forcing of monsoons. Prior radiocarbon dating had discredited the 'glacial-pluvial' idea that ice sheets caused southward shifts of moist westerly winds into the tropics and produced glacial climates wetter than today. In 1981, John proposed a simple but elegant alternative: that the overhead Sun accounts for these wetter intervals. He invoked the same mechanism that produces wet summer monsoons today—strong summer insolation heating of the land, but operating at higher levels in the past because of greater solar radiation levels every 22,000 years.

This hypothesis has been widely tested in time and space. Dozens of general circulation model experiments have confirmed that higher summer insolation drives stronger monsoons in the northern tropics. The hypothesis has also been confirmed by an array of ground-truth evidence: lake levels in Africa and Southeast Asia, carbon-rich sapropels in the Mediterranean, oxygen-isotopic data from caves in China, and methane variations in Antarctic ice cores. Isotopic data from speleothems in Brazil also show 22,000-year changes in monsoon strength, but opposite in phase to those in the north, just as John's hypothesis predicts.

Having passed all these tests, John's hypothesis deserves to be called a theory. Indeed, his orbital monsoon theory has been more completely verified than the Milankovitch ice-age theory, which is valid to a point but fails to explain the dominance of particular orbital cycles during almost three million years of ice-sheet variations. The orbital monsoon theory is especially relevant to human evolution in the tropics and subtropics over the same interval of time. Scientists studying early human sequences in East Africa use dated volcanic deposits to constrain the general age ranges of the intervals they study but then examine lake-level changes driven by the summer monsoon as a 22,000-year metronome to further tune their timescales.

Those who study past climates love their work and have the continual satisfaction of pushing into new areas of knowledge, in steps large and small. But down deep I think that most of us hope to discover something so important that it dazzles the scientific community and ends up in the textbooks as a form of scientific immortality. John's orbital monsoon theory has guaranteed him that kind of immortality, and the Revelle Award is further testimony to that fact.

—WILLIAM RUDDIMAN, Raphine, Va
Response
Mr. President, Bill, friends, thank you. I am both humbled and delighted to receive the Roger Revelle Medal. I met Roger Revelle once, at a meeting of the Climate Dynamics Panel and the Climate Research Board of the National Research Council held in Washington, D.C., in the late 1970s. I was new to the affairs of science panels, and Revelle was a wise and senior member of the Climate Board. The Board's report on "Carbon Dioxide and Climate" was short but very much to the point. Thirty years later, we have the much longer and much more detailed reports on greenhouse gases and climate prepared by the Intergovernmental Panel on Climate Change (IPCC). The encouraging difference between those days 30 years ago, and today, is that now, both here and around the world, concerned citizens are beginning to give this topic the attention it deserves.
There is a long tradition of environmental studies and environmental stewardship at the University of Wisconsin, where John Muir was a student and Aldo Leopold was a professor. I am proud to be a small part of that tradition and to have had the privilege of digging deep into the amazing processes and forces that bring about climate change: changes in Earth's orbit, changes in elevation of mountains and plateaus, changes in greenhouse gases, and changes in position of the continents. And, through work with colleagues, I've enjoyed being part of an interdisciplinary tradition, synthesizing information from many disciplines: geology, geochemistry, paleoecology, glaciology, archeology, hydrology, and of course climate.

Why do we use climate models to study past climate? First, we help solve puzzles about Earth's history. Second, we learn about climate processes and feedbacks that have implications for estimating future climates. If climate models simulate accurately the climate changes of the past, then we have increased confidence that these models can simulate accurately the possible climate changes of the future, changes caused by human activities. The most recent IPCC reports document the accuracy of past climate simulations as a measure of climate model performance.

At the University of Wisconsin, Reid Bryson and Heinz Lettau provided special mentoring that has stuck with me: Reid's passion for interdisciplinary climate studies; Heinz's physical insights on all aspects of geophysics. Program managers at the U.S. National Science Foundation and other agencies provided financial support for my research. Gene Bierly got me involved in international aspects of climate research. My closest colleagues in interdisciplinary research, dating from the 1970s, have been Tom Webb, Bill Ruddiman, Warren Prell, Alayne Street-Perrott, and Herb Wright. I owe so much to them. Colleagues at the National Center for Atmospheric Research in Boulder, Colo., helped introduce me to the use of climate models: Warren Washington and Steve Schneider in early years, and also Jerry Meehl and Bette Otto-Bliesner. Faculty at the University of Wisconsin, Madison have encouraged and helped me as well, including John Young and Zhengyu Liu. And undergraduates and graduate students have kept me fresh with questions and ideas.

As many of you know, Gisela and I have enjoyed, for over 40 years, our mutual love of science and history of science, and our long association with the University of Wisconsin. One characterization of university life that we fondly recall came long ago when one of our children answered her second grade teacher's question—"What does your father do?"—with the confident answer, "He works at the Universe." Thank you to all of you who have indeed helped me work in the universe of ideas these many years.

—JOHN E. KUTZBACH, Center for Climatic Research, University of Wisconsin, Madison
Inez Fung received the Revelle Medal at the 2004 Fall Meeting Honors Ceremony on 15 December, in San Francisco, California. The medal is given for outstanding contributions in atmospheric sciences, atmosphere-ocean coupling, atmosphere-land coupling, biogeochemical cycles, climate, or related aspects of the Earth system.
Citation
It is our great pleasure and honor to present Professor Inez Fung, the 2004 AGU Roger Revelle Medalist. Inez is a scientific pioneer in the true sense of the words: She has made and continues to make fundamental discoveries on topics before most have even recognized them as important areas of pursuit. Along the way, she has laid the ground work for the now emerging area of biogeoscience, developed many of the key modeling and numerical analysis techniques in use today, and mentored a generation of successful young scientists.
A hallmark of Inez's work is her ability to combine theory and data to produce "observational constraints" on complex processes. She has tremendous skill at bringing together remote sensing and surface observations, environmental data, rigorous mathematics, and atmospheric/ocean physics to form a coherent picture of the underlying dynamics. She also has an extraordinary talent for asking the key questions, and many of her great successes stem from her ability to bridge across the boundaries of traditionally separate Earth science subdisciplines (e.g., meteorology, terrestrial ecology, atmospheric chemistry, oceanography) to see the interconnections missed by her peers.

Professor Fung is one of the scientific leaders shaping our current view of the global carbon cycle. She is personally responsible for several of the critical advances in this area since the early work of Roger Revelle's generation. A decade or more ahead of other research groups, she developed a very credible global simulation of the terrestrial biosphere and atmospheric carbon dioxide (CO2). From this, she demonstrated that the space/time information in atmospheric CO2 variability could be used quantitatively to constrain the sources and sinks of carbon to the atmosphere. Hers was the pivotal discovery that the Northern Hemisphere continents are now significant sinks for atmospheric carbon. More than a decade later, this finding continues to shape the national and international research agenda as well as the ongoing societal and political debate regarding fossil fuel burning, carbon sequestration, and climate change.

Inez has left her scientific mark on a wide range of fields from carbon isotopes, methane clathrates, and nitrous oxide to atmospheric dust and the remote sensing of terrestrial vegetation, and from the global water cycle to ocean iron fertilization. Recently, Inez's scientific curiosity has expanded to encompass the broader-scale questions of how the Earth's biogeochemical cycles (carbon, nitrogen, iron, water) interact with the physical climate and society and how these intertwined, complex systems may evolve in the future due to human perturbations. She is the lead architect of a new community-based, coupled climate-carbon cycle numerical simulation that is reinventing the way we examine the planet much like her mentor, Jules Charney, did for meteorology many decades ago.

Inez's career uniquely embodies the spirit of Roger Revelle and the Revelle Medal in terms of the excellence of her individual research contributions, her broad impacts across the atmospheric, oceanic, and terrestrial disciplines, and her strong scientific leadership. We think Roger would be proud to acknowledge her accomplishments with an award in his honor.

—ELISABETH A. HOLLAND and SCOTT C. DONEY, National Center for Atmospheric Research, Boulder, Colo. and Woods Hole Oceanographic Institution, Mass.
Response
Roger Revelle was a giant and a visionary. He called himself "the grandfather of the greenhouse effect." In 1957, Roger coined the phrase "large scale geophysical experiment" and wrote about "the peculiar buffer mechanism of sea water," now called the Revelle factor. In the same paper, he also discussed the competition among CO2 fertilization, nutrient limitation and land use mDuring the Kennedy administration, Roger Revelle went to Pakistan to work on desalination of the agricultural fields. I once asked Roger why he did that, and he said "Well I was the director of Scripps, and they figured that I know salt water." Recently, I read the memoirs of Jerome Wiesner, the science advisor to President Kennedy, and later president of MIT. Wiesner wrote that the desalination project was to deflect a possible request for weapons. Roger assembled a team, created mathematical models of aquifers and figured out the spacing and sizes of wells necessary to pump the water. They also worked out an implementation scheme that could be executed systematically by illiterate farmers in the field. While in Pakistan to work on the water problem, Roger was confronted with the food problem, and envisioned a bigger scheme not just for irrigation, but also for providing fertilizers and pesticides, building roads for moving products to market, and educating the population. The scheme was too broad and difficult for immediate implementation. Abdus Salam, Wiesner's counter-part in Pakistan, told Wiesner some 20 years later that, with the insight from Roger, Pakistan transformed itself from a grain importing economy to one with surpluses for export. Roger's work was interdisciplinary and multidisciplinary and end-to-end, long before these words became part of our working vocabulary.
During my post-doc, the late Jule Charney, my thesis advisor, told me to stop commuting, go home, and learn carbon. My colleagues, students and post-docs have been marvelous teachers. Jim Hansen was the perfect boss, who filtered out bureaucratic demands and allowed time for learning. Jasmin John fearlessly translated vague notions into computer code. The cohort from my student days at MIT, and the NASA EOS Interdisciplinary Science team led by Piers Sellers have provided intellectual companionship and laughter as we explored the unknown. Jim Bishop not only is my steadfast ballast and safe harbor, but also makes me appreciate every observation and observer.

I am incredibly humbled by the Revelle Medal. I think Roger would be pleased that we have made some progress along the path he mapped out. There is still a long way to go. I thank the American Geophysical Union for the honor, Beth Holland and Scott Doney for the citation, and Piers Sellers, for leaving his astronaut duties to be the citationist at this ceremony. The Revelle Medal will inspire me and remind me: Geosciences for peace, and Geosciences for the people.

—INEZ FUNG, University of California, Berkeley
Jean Jouzel received the Roger Revelle Medal at the EGS AGU EUG Joint Assembly held in Nice, France, 6-11 April 2003. The medal is given for outstanding contributions toward an understanding of the Earth's atmospheric processes, including its dynamics, chemistry, and radiation; the roles of atmosphere, atmosphere ocean coupling; or atmosphere land coupling in determining the climate, biogeochemical cycles, or other key elements of the integrated climate system.
Citation
"It is a real pleasure and an honor for me to cite Dr. Jean Jouzel for the Roger Revelle Medal of the American Geophysical Union. Polar ice core records have revolutionized our view of the Earth's climate system, and this depends to a significant degree on his accomplishments. Jean Jouzel is truly a giant in the arena of global environmental scientific research. In short, he did pioneering and fundamental work in the field of geochemistry as applied to glaciology and climatology. His work is a perfect realization of the promise that paleoclimate research will lead to a better understanding of current and future climate.
"After obtaining a degree in chemistry, Jean Jouzel became involved in isotope geochemistry during his Ph.D. thesis, focused on the growth of large hailstones. Such fundamental studies made him familiar with the various aspects of isotopic fractionation that affect water molecules during their atmospheric cycle. Another early contribution was the development in collaboration with Liliane Merlivat of simple models accounting for the equilibrium and kinetic effects during evaporation over the sea and the condensation of snow crystals.

"Jean Jouzel started ice core research in the mid 1970s in close collaboration with Claude Lorius and his group in Grenoble. In particular, he became fully involved in the Vostok ice core program, conducted in the framework of a collaboration between French, Russian, and U.S. scientists. That wonderful Vostok paleoclimatic record is the current gold standard for long paleoclimatic records of the atmosphere.

"Far from being just a producer of important data, Jean Jouzel has also been a leader in efforts to understand the meaning of the isotopic ratios of water. In collaboration with Sylvie Joussaume and Randy Koster, he initiated the first attempts to integrate stable isotopes into general circulation models, thereby providing a much stronger physical underpinning of the proxy reconstructions and the characteristics of the glacial atmosphere.

"Jean Jouzel has promoted these complementary modeling strategies essentially for improving the use of water isotopes as tools to reconstruct climate changes from ice cores. It is exceedingly valuable to be able to interpret ice core isotopic records not just as wiggly lines but as fundamental paleoclimatic indicators.

"Jouzel's impressive list of publications emphasizes not only the scientific content of his work, but also the energy he has invested in relating the results to the wider scientific community. Jean Jouzel has established close links with paleoceanographers in order to make the best possible use of ice core records to study climatic changes at all time scales.

"Added to this long list of accomplishments, Jean Jouzel has advanced science through service in numerous important ways. As a lead author in IPCC reports, he has helped unite and guide the world community researching climate change. More recently, Jean Jouzel has successfully launched the European Program for Ice Coring in Antarctica (the EPICA project).

"In addition to his scientific prowess, his open and congenial manner fully represents the tradition established by Roger Revelle, which is highlighted by this prestigious medal for 'contributions toward an understanding of the Earth's atmospheric processes, including its dynamics, chemistry, and radiation; and toward the role of the atmosphere, atmosphere ocean coupling, or atmosphere land coupling in determining the climate, biogeochemical cycles, or other key elements of the climate system.'"

—EDOUARD BARD, Université Aix Marseille, France
Response
"I am very honored to be awarded the AGU Roger Revelle Medal. I would like to thank deeply all those who have helped to make this happen and first to express my gratitude to my long time friend Edouard Bard.
"I met Roger Revelle only once, on the occasion of a seminar he gave at NASA/GISS NewYork in the 1980s, and I was very impressed by his scientific stature. At the time, I was myself a visiting scientist at GISS as a guest of two former recipients of the Roger Revelle Medal, Jim Hansen and Wally Broecker, both of whom were very supportive of our efforts aiming to incorporate water isotopes into the GISS general circulation model. This period was one of the most exciting of my scientific career. Not only did I get to play with models, thanks to Jim, Wally, and others, but I was also involved with French and Russian colleagues in the Vostok adventure, which was providing crucial evidence of a strong interaction between climate and greenhouse gases.

"A few years later, I was in central Greenland as a member of the European GRIP deep drilling project, which, along with its sister U.S. project, GISP2, has played a key role in deciphering the story of rapid climatic changes. I realize now how lucky I was to be involved in both the far north and south.

"What I appreciate most about ice core research is the strong spirit of collaboration among teams interested in looking at different properties and records extracted from these marvelous archives of our climate and environment. This is true at the French level with the close 'historical' links among teams from Grenoble, Saclay, and Orsay, which all benefit from the logistic support of the Brest Polar Institute. Collaboration on international projects is indeed the general rule in polar research: Russia, France, and the United States at Vostok, European projects in Greenland (GRIP) and now in Antarctica (EPICA), an international project at North GRIP. But this list of very stimulating and friendly collaborations also includes scientists from Australia, Canada, China, Estonia, South America, and more recently, Japan. In recognition of the profound collaboration that goes into ice core research, I would like to associate with this Roger Revelle Medal all the colleagues with whom it has been an immense pleasure to work.

"I have long been convinced—and here I have the opportunity to fully acknowledge the contribution of Claude Lorius, who introduced me to ice core research 30 years ago, and of Hans Oeschger, a former Revelle medalist—that looking at the past is a key to understanding the future. This applies not only to ice cores but also to oceanic and continental archives. Indeed, I feel very close to paleoceanographers and continentalists, as well as to paleoclimate modelers. Thanks to a common effort, the relevance of paleoclimate research to future climate change is now fully recognized; this is one facet of our field of which I am very proud.

"I would like to acknowledge all my colleagues and close collaborators, scientists, technicians, and Ph.D. students for their invaluable contribution to ice core research; and research institutions and funding agencies, in particular the CEA and CNRS, the European communities, and the European Science Foundation, for their support.'"

—JEAN JOUZEL, CEA/SACLAY/DSM, Gif Sur Yvette, France
Ralph J. Cicerone was awarded the Revelle Medal at the AGU Fall Meeting Honors Ceremony, which was held on 8 December 2002, in San Francisco, California. The medal is given for outstanding accomplishments or contributions toward the understanding of the Earth's atmospheric processes, including its dynamics, chemistry, and radiation; and toward the role of the atmosphere, atmosphere-ocean coupling, or atmosphere-land coupling in determining the climate, biogeochemical cycles, or other key elements of the climate system.
Citation
"It is my honor to present the 2002 Roger Revelle Medalist, Ralph J. Cicerone, Chancellor and Daniel G. Aldrich Professor of Earth System Science at the University of California, Irvine, golf enthusiast, Perry Mason aficionado, would-be announcer for the San Diego Padres, and scientist extraordinaire. Ralph is a rare and special breed: an academician who can move seamlessly from the classroom to the university boardroom, from a discussion of climate models to a television studio discussing an NRC climate change report on PBS's NewsHour, and from implementing a field experiment on methane emissions in rice paddies to analyzing model simulations of stratospheric ozone depletion. Ralph's talents are enormous: a keen insight, sharp and quick analytical skills, an unflappable demeanor, and a remarkable ability to retain and recall facts and figures. Equally noteworthy is his passion for science, and his commitment to the application of science to the betterment of the Earth and its inhabitants. The result has been an exceptional body of scientific work that has markedly advanced our understanding of atmospheric chemistry, global biogeochemical cycles, and climate, as well as an extraordinary record of public service that has helped to frame and guide national and international policies on the environment, research and development, and education.
"Ralph's formal education was in electrical engineering (S.B. from MIT, 1965; Ph.D. from University of Illinois, 1970). He began his research career as an ionospheric physicist at the University of Michigan. However, he quickly got an itch for problems of greater environmental import, and began his self-education in atmospheric chemistry, biogeochemistry, and climate. It did not take Ralph long to hit pay dirt. While trying to assess the impact of rocket exhaust on the stratosphere, Ralph and colleague Rich Stolarski realized that chlorine compounds could catalytically destroy stratospheric ozone. The resulting paper, published in 1974, laid the groundwork for the discovery and quantification of the role of chlorofluorocarbons (CFCs) in stratospheric ozone depletion, and was recognized in the citation for the 1995 Nobel Prize in chemistry awarded to Crutzen, Molina, and Rowland. Ralph's subsequent work in both the scientific and public policy arenas was pivotal in bringing about the Montreal Protocol and the eventual international ban on CFCs.

"Ralph has been a pioneer in the field of agricultural biogeochemistry. Through novel and carefully executed field experiments, Ralph has quantified the role of gaseous emissions from managed ecosystems in global change, and pro- vided insights into how agricultural practices might be adjusted to minimize emissions from cultivated lands. In the early 1980s, Ralph and colleagues Jim Shetter and C. C. Delwiche undertook the first detailed study of methane emissions from rice paddies and demonstrated that most of the methane released from rice fields comes through the plants themselves. Subsequent work combining flux measurements and isotopic analyses have elucidated the mechanisms that control methane emissions. Ralph's 1988 review paper with Ron Oremland on methane sources and sinks is the most widely cited paper ever published in Biogeochemical Cycles. More recently, Ralph's group has contributed important new data on the agricultural emissions of organohalides, suggesting a heretofore neglected linkage between large-scale agriculture and stratospheric ozone depletion.

"Ralph had also made important contributions to our understanding of the causes and possible remedies to human-induced global climate change. During the 1980s, when scientists viewed carbon dioxide as the chief agent for global warming, Ralph, along with Ramanathan, Bob Dickinson, Jeff Kiehl, and Hanwant Singh, first quantified the contributions to global warming made by non-CO2 greenhouse gases, such as methane, nitrous oxide, and upper tropospheric ozone. Their report, indicating that non-CO2 gases effectively double the greenhouse radiative forcing, profoundly influenced scientific thought and research on climate change, and suggested the possible viability of alternate strategies for slowing global warming.

"A scientific leader and a leader among scientists, Ralph has been elected to the National Academy of Sciences, the American Philosophical Society, and the Academy of Arts and Sciences and is a past president of the American Geophysical Union. He has received the AGU Macelwane Medal, the United Nations Environment Program Ozone Award, and the Bower Award and Prize for Scientific Achievement. Today, for his extraordinary breadth of contributions to the understanding of biogeochemical cycles and their effect on climate, Ralph Cicerone is most deservedly receiving the 2002 Roger Revelle Medal."

—WILLIAM L. CHAMEIDES, Georgia Institute of Technology
Response
"President Dickinson, officers and members of the AGU, and honored guests, I am very honored and happy to receive this medal because it is in the name of the great Roger Revelle and because the selection was made by AGU colleagues. Thank you for that very generous citation, Bill Chameides. If you in the audience think that he looks young now, you should have seen him in 1973 when he arrived as a postdoctoral researcher to work with Rich Stolarski and me!
"Very few people have colleagues as good as I have had and also have now. They have made the journey toward research results enjoyable, meaningful, and educational. They include Rich Stolarski, Shaw Liu, Bill Chameides, Jim Russell, Paul Crutzen, Ray Weiss, the Shetter brothers, the late Connie Delwiche, Ramanathan, Bob Dickinson, Guy Brasseur, Ron Oremland, and a great group of colleagues and students at the University of California, Irvine, along with Japanese, European, and South American scientists. I have learned from each of them and continue to do so. One good example was when Rich Stolarski and I wrote our first paper on ozone destruction by chlorine and it was rejected by a prominent journal (not in AGU's stable) whose reviewer said that the idea was 'of no conceivable geophysical consequence.' Rich said not to worry, because we would have a lot of other good ideas in our careers.

"AGU has been a wonderful scientific society for me. When a couple of us wanted to convene the first sessions on atmospheric chemistry, AGU was the only society that encouraged it. With some work, these special sessions came to be replaced by regular sessions, the field expanded, AGU created a new section of JGR, and the membership of the Atmospheric Science, Hydrology, and Oceanography sections grew as climate science became more important. Global Biogeochemical Cycles was created, and now there is a new section: Biogeosciences. For all of this, we thank our AGU colleagues in the solid Earth and space sciences for their scientific broad-mindedness. My guess is that Roger Revelle would have welcomed all of this.

"While I may be lucky to have such good colleagues, all of us are fortunate to have support for our research in this country—from the National Science Foundation and NASA in my case. The Joan Irvine Smith/Athalie Clarke Foundation and the Keck Foundation have also been great supporters. Their resources have allowed us to study the Earth, to explore and to quantify the behavior of the ozone layer, the sources of gases that comprise the air and that lead to human-caused radiative forcing of the climate, and now to the impacts of human activities like fossil-fuel burning and agriculture. We are privileged to be able to participate in such research with such colleagues. And I have had the best partner through it all: Professor Carol Cicerone."

—RALPH J. CICERONE, University of California, Irvine
James E. Hansen received the Roger Revelle Medal at the 2001 Fall Meeting Honors Ceremony on 12 December in San Francisco, California. The medal is given for outstanding contributions toward an understanding of the Earth's atmospheric processes, including its dynamics, chemistry, and radiation; the roles of atmosphere, atmosphere-ocean coupling, or atmosphere-land coupling in determining the climate, biogeochemical cycles, or other key elements of the integrated climate system.
Citation
"James Hansen has been a lightning rod for climate-change science over the past two decades. As an original, inventive, and outspoken scientist, he has been thrust into the limelight of our national debate over climate change, as was Roger Revelle, who was willing to speak out for the science he believed and who, for many of us, brought global change to the forefront of our scientific research. We celebrate the award of the 2001 Roger Revelle Medal to James E. Hansen, Director of NASA's Goddard Institute for Space Studies and Adjunct Professor at Columbia University.
"As a student of James Van Allen at Iowa, Hansen may have drawn his global perspective in part from those first scientific satellite observations of the Earth that began with Explorer 1. His breadth of research includes radiative transfer, the atmosphere of Venus, and the Earth's climate. His publications have proven original and long-lasting. In the late 1960s, he developed new methods (doubling/adding) and computer codes to calculate the scattering of sunlight in planetary atmospheres that remain in use today. In the 1970s as a principal investigator on the Pioneer Venus mission, Jim's analysis of the scattering and polarization of Venusian clouds led him to deduce cloud-particle shapes, sizes, and refractive index and allowed others to identify the particles as concentrated sulfuric acid. One of his first contributions to climate research, the 1974 paper with Andy Lacis on atmospheric absorption of sunlight, was used in climate models for more than two decades and still receives more than twenty citations a year.

"Jim is known for his hard-nosed investigation of climate sensitivity. He has examined both natural and human influences, from volcanoes to greenhouse gases to aerosols and dust, leaving no stone unturned. He has welcomed collaborations with the paleoclimate community as a key to understanding climate sensitivity today. Continuing his Iowa tradition, Jim has pushed hard for small satellites to monitor climate change. He has led and developed Goddard Institute for Space Studies (GISS) into one of the top climate research laboratories. In the late 1980s, Jim and others were instrumental in bringing Roger Revelle to an innovative series of seminars on global change at Columbia University that for many of us attendees placed our own research in the perspective of what would become the U.S. Global Change Research Program.

"Jim has always pressed the importance of science education. I remember his attempt to educate some 'Washington staffers' on the concept of statistics in global warming by bringing along a set of loaded dice with more 'hot' sides than 'cold.' (I never did find out the bets that were placed on the role of those dice.) In the 1980s, GISS built up a summer science institute in Earth and planetary sciences that brought some of the brightest new students into graduate programs in Earth studies. It was so successful that Goddard took it to Maryland. Jim saw the next challenge in the public schools: bring New York City public school teachers and their top students to GISS, have them model and analyze climate change of the past two decades, and then participate as co-authors of a significant JGR research paper.

"Most recently, Jim has again identified a scientific issue that affects us all. By defining an alternative scenario for human greenhouse forcing over the 21st century that combines fossil fuel conservation with a vigorous effort to reduce non-CO2 greenhouse gases, he argues for positive approaches that could control climate change. Earlier this year, when the White House sought experts to explain the science behind global warming and possible mitigation, they invited a few scientists, Jim among them, to brief the Vice President and Cabinet. Jim's counsel is sought from Pennsylvania Avenue to the Bronx. It is truly a pleasure to recognize James E. Hansen's scientific accomplishments with the award of the Roger Revelle Medal. Congratulations, Jim!"

—MICHAEL J. PRATHER, University of California, Irvine
Response
"Thanks Michael. I'm old enough to know not to take it too seriously, but I appreciate very much your effort in putting the citation together. I'm also old enough to have known Roger Revelle. He was a visiting scholar at GISS and Columbia University for several months in the 1980s. So I realize what a special honor it is to receive an award named for Roger Revelle.
"Roger had broad interests, including not just science, but its relevance to people. He would have recognized the potential educational value of the minor brouhaha that occurred after he died, which concerned an article that he had co-authored with Fred Singer titled 'What to do about Greenhouse Warming: Look Before You Leap.' That incident epitomizes the complex interactions among all interested parties in the global warming story, which somehow, with help from the media, result in emphasis on two improbable extremes: imminent catastrophe and denial of any problem. Roger appreciated the beauty and integrity of unbiased scientific investigation, and I am confident that he would have insisted that people and the environment are served best by rigorous scientific objectivity.

"I would like to use my few minutes here to mention a workshop, 'Air Pollution as a Climate Forcing,' which is being organized for April 29 through May 3. This may be an unusual 'response,' but I know that Roger would approve.

"The workshop aims to illuminate the role of air pollution as a global climate forcing, and it will consider human health and environmental impacts. The workshop's scope will be limited by focusing on the two significant air pollution climate forcings: (1) aerosols, and (2) two greenhouse gases controlled by air pollution, tropospheric ozone (O3) and methane (CH4).

"A theme of the workshop will be composition specificity, of aerosols and pollutant emissions that affect O3 and CH4. Determination of the best strategies to reduce air pollution's impact on climate, health, and the environment requires knowledge of the effects of specific emissions. We will ask what is required to halt and reverse the growth of CH4, O3 and black carbon aerosols, the impact this would have on climate forcing and climate change, the contributions technologies can make to reducing these air pollutants, and the benefits for human health and the environment.

"We are driven by the realization that actions to address air pollution and climate forcings are being made now at all levels of government, in industry, and by consumers. Communication of current knowledge and uncertainties, including the linkages between these two global environmental problems, may be helpful to all parties.

"Business-as-usual scenarios presume that air pollution will get worse and worse over the next 50 years and CO2 emissions will grow larger and larger each year. Perhaps, with informed actions, an alternative is feasible in which global air pollution stops growing during the next 10 years and declines in absolute amount by 2050, and CO2 emissions flatten out this decade and begin to decline before 2050.

"Day 1 of the workshop will consider aerosols, day 2 O3 and CH4, day 3 technologies, day 4 health, agricultural, and ecological impacts, and day 5 summaries and implications. We welcome suggestions and participation in the workshop."

—JAMES E. HANSEN, Goddard Institute for Space Studies, NASA, New York
James R. Holton was awarded the Roger Revelle Medal at the AGU Fall Meeting Honors Ceremony, which was held on December 17, 2000, in San Francisco, California. The medal recognizes outstanding contributions toward an understanding of the Earth's atmospheric processes, including its dynamics, chemistry, and radiation; the roles of atmosphere, atmosphere-ocean coupling or atmosphere-land coupling in determining the climate, biogeochemical cycles, or other key elements of the integrated climate system.
Citation
"We celebrate the selection of Professor James R. Holton, Chairman of the Department of Atmospheric Sciences at the University of Washington, as this year's recipient of the AGU Revelle Medal. What is remarkable about Professor Holton's career and what makes him so appropriate for the Revelle Medal is the combination of intellectual depth in his work in dynamic meteorology and the powerful links that he has forged joining dynamics, chemistry, radiation, and climate.
"The fundamental intellectual contributions to dynamic meteorology include stable finite differencing schemes, diagnostic models of the quasi-biennial oscillation (QBO), Kelvin and Rossby wave interaction with wind field shear, and dynamics of the Intertropical Convergence Zone (ITCZ). A keen sense for the link between observations and theory has set the standard for a generation. Establishment of strong bridges to the adjoining fields of chemistry and climate underscores the breadth of Holton's contributions. By the mid-1970s, he was confronting the perplexing question of stratosphere-troposphere exchange, a subject that immediately emerged whenever the issue of changes to the atmosphere/ocean system were considered on timescales longer than a few years. Holton attacked the problem of polar vortex stability and the associated questions of sudden stratospheric warming events, laying the foundation for the critical link between the existence of large temperature changes in the lower stratosphere and the highly temperature-dependent heterogeneous reactions that repartition free radical species in the halogen and nitrogen reaction networks in the upper troposphere and lower/midstratosphere.

"In the early 1980s, Holton took on the problem of large-scale flow in the middle atmosphere: exploring the role of forced planetary waves in the annual cycle of the zonal mean circulation, the influence of the QBO on global circulation, the two-dimensional transport of stratospheric trace species, atmosphere-ocean dynamics, and the influence of gravity wave breaking on the general circulation of the middle atmosphere and the meridional distribution of stratospheric trace species. During this period there were also a series of papers extending his analysis to the mesosphere.

"In 1972, Holton authored the text, An Introduction to Dynamic Meteorology, that provided the foundation for linking dynamics with the field of atmospheric chemistry. It came at a time when the need to intellectually join these subjects was becoming very clear. The book was beautifully written, and it remains, through subsequent editions, the standard. In 1987, the text Middle Atmosphere Dynamics was published with Andrews and Leovy as coauthors, thus providing the state-of-the-art intellectual foundation needed to dissect the chemical and dynamical component of the high-latitude winter losses observed in stratospheric ozone-the 'ozone hole.' While the severe loss of ozone at high latitudes and its aftermath dramatically changed atmospheric chemistry, perhaps the most permanent change was that it forever joined the fields of radiation, chemistry, dynamics, and climate. At the center of this union was Jim Holton. He became the most sought after source of scientific guidance on issues of dynamics and chemistry.

"During the late 1980s, he made critical contributions to the design of airborne research missions, to the interpretation of satellite results, to the advisory structure of the National Research Council, and to the refereeing of public debates and scientific manuscripts. At the same time, his fundamental contributions continued. He published key papers on the climatology of the polar vortex and planetary wave breaking, on the role of gravity wave-generated advection and diffusion in transport of tracers in the mesosphere, and on the coupling of chemistry and transport on isentropic surfaces, to select a few.

"In the 1990s, Holton continued to attack both the fundamental intellectual issues in dynamic meteorology and specifics of the linkages between dynamics, chemistry, and climate. In 1995, he was the lead author on an AGU review paper, 'Stratosphere-Troposphere Exchange,' that has revolutionized the subject across disciplines; it is a classic treatise in the field, setting the context for downward control of the meridional transport pattern of the middle atmosphere, redefining the tropospheric and stratospheric regions according to surfaces of potential temperature and potential vorticity, and placing the mid-stratospheric 'pump' as the primary forcing function in meridional circulation.

"The Revelle Medal recognizes intellectual depth and breadth, scientific impact on a number of fields, public service, and unselfish contributions to the foundations of atmospheric and oceanic science. Jim Holton sets the standard."

—JAMES G. ANDERSON, Harvard University, Cambridge, Mass.
Response
"It is with deep gratitude that I accept the Roger Revelle Medal for the year 2000. I did not have the privilege of knowing Roger Revelle, but was for many years in awe of his very broad-based scientific leadership and statesmanship. It is also a distinct pleasure to be cited by Professor Jim Anderson, whom I have known since childhood. Jim's father encouraged me to go to Harvard to study physics. There I discovered that my true interest was not in the world of nuclear physics, but rather in the world of the classical physics of the natural environment. As a senior I was fortunate to have the opportunity to be introduced to the physics of the atmosphere by Professor Richard Goody, who had recently arrived at Harvard.
"When the time came to apply for graduate school, my options were limited by the fact that my girlfriend was a Radcliffe undergraduate, and I thus wished to stay in the Cambridge area. Though Professor Goody stated that I would be welcome to stay at Harvard and work under his supervision, MIT offered a better financial package (a fellowship of $3,000 per year). Professor Goody stated that though Harvard was the better choice, if I really wanted to go to MIT, I should study under Jule Charney. This proved to be truly exceptional advice. To many of the younger people in this room, Charney is now just an historical figure, but for those of us who were privileged to 'sit at his feet,' he remains a giant who is very much missed.

"After a postdoctoral year in Stockholm, where Bert Bolin introduced me to the strange concept that atmospheric chemistry might be relevant even to a geophysical fluid dynamicist, I joined the Department of Atmospheric Sciences at the University of Washington. One year later, I was joined in Seattle by another MIT graduate, Professor J. Michael Wallace (last year's Revelle Medalist). During the next few years I had the privilege of collaborating with Mike Wallace and Richard Lindzen on work that led to what is now the generally accepted theory of the quasibiennial oscillation of the equatorial stratosphere. Thus began my career-long interest in the dynamics of the stratosphere.

"I can't, however, leave the subject of my early career in Seattle without mentioning the strong influence of my senior colleague, Professor Richard Reed. Dick showed me the importance of grounding theoretical models firmly in observations. He also encouraged me to write the textbook, An Introduction to Dynamic Meteorology; a book that has made my name widely known-if not widely loved-among students of the atmospheric sciences.

"In 1980, I was selected as one of the so-called 'theoretical principal investigators' on the Upper Atmosphere Research Satellite. So began a 20-year effort to contribute to our understanding of transport processes and their influence on the chemistry of the stratosphere. I have, during this period, enjoyed my association with many fine colleagues in the remote sensing, modeling, and chemistry communities. To all of them, I give my thanks for their friendship and for all that they have taught me.

"Finally, that girlfriend who kept me in Cambridge for my graduate studies-she is my best friend and wife, Margaret, whose love and support have seen me through all the rough spots over the past 40 years."

—JAMES R. HOLTON, University of Washington, Seattle
John Michael Wallace was awarded the 1999 Roger Revelle Medal at the AGU Spring Meeting Honors Ceremony, which was held on June 2, 1999, in Boston, Massachusetts. The medal recognizes outstanding accomplishments or contributions toward an understanding of the Earth's atmospheric processes, including its dynamics, chemistry, and radiation, or the role of atmosphere, atmosphere-ocean coupling, or atmosphere-land coupling in determining the climate, biogeochemical cycles, or other key elements of the integrated climate system.
Citation
"I have the distinct privilege of introducing the recipient of the 1999 Roger Revelle Medal, John Michael Wallace, Professor of Atmospheric Sciences at the University of Washington. For more than three decades, Mike has been a prominent figure in diagnostic research on various atmospheric circulation systems and on the role of large-scale air-sea interaction in climate variability. His research findings, as recorded in over a hundred journal articles, have advanced our understanding of the terrestrial atmosphere on many fronts. These myriad research accomplishments are testimony to Mike's unique genius in devising the optimal diagnostic technique for the problem at hand, uncovering simple yet elegant relationships from the best available observations, and communicating his insights eloquently to empiricists, modelers, and theoreticians alike. Mike's genuine enthusiasm for scientific research, as well as the high standards that he sets for himself, are truly an inspiration to those of us who have been fortunate to be his collaborators.
"In the early part of his career, Mike was mainly interested in tropical phenomena. He identified the stratospheric Kelvin waves using observational data and delineated the critical role of these waves in the excitation of the quasi-biennial oscillation. He also performed innovative studies on tropospheric easterly waves and the organization of tropical convection by such waves.

"In the 1970s, Mike shifted his attention to large-scale dynamical processes in the extratropical troposphere. He demonstrated the powerful insights that could be gained from examining the full three-dimensional distribution of circulation statistics, as opposed to viewing such quantities in the traditional, longitudinally averaged framework. The key concepts developed in his works on this subject, such as local storm track/mean flow interactions and teleconnection patterns (the 'Pacific-North American' pattern for instance), have become cornerstones for understanding atmospheric variability on timescales ranging from a few days to a few years.

"Mike has also presented important evidence linking some of the prevalent modes of atmospheric variability to changes in the lower boundary conditions, particularly sea-surface temperature. These results have stimulated many studies on large-scale air-sea coupling related to El Niño/Southern Oscillation. In recent years, Mike has once again expanded his research portfolio by delving into the nature of decadal-scale changes of spatial modes and the implications of such variability on secular temperature trends.

"Aside from his many contributions in the research arena, Mike is also an educator of the first caliber. He has expertly and patiently guided several generations of graduate students (myself included) through the formative stages of their research careers. Through his active participation in many national and international scientific conferences, symposia, and workshops and through the widespread adaptation of the popular Wallace-Hobbs textbook by many teaching institutions, his influence on young scientists in our field extends far beyond his own department. More recently, Mike has played a key role in launching a campus-wide effort to enhance the opportunities for environmental education at the University of Washington.

"Throughout his career, Mike has selflessly dedicated his organizational skills and intellectual prowess to the service of our research community. He has participated in the planning of several international field programs and has served with distinction and integrity in various leadership roles in many institutions, including University Corporation for Atmospheric Research/National Center for Atmospheric Research, National Academy of Science/National Research Council, and National Oceanic and Atmospheric Administration. Of particular note is his 20-year tenure as director of the Joint Institute for the Study of Atmosphere and Ocean at the University of Washington.

"In recognition of his outstanding achievements, Mike has been chosen as the recipient of the AGU Macelwane Medal, as well as the Meisinger Award and Rossby Medal of the American Meteorological Society. He became a member of the U.S. National Academy of Sciences and a Fellow of the American Academy of Arts and Sciences in 1997. I am very pleased to see the Roger Revelle Medal being added to this long list of honors."

—NGAR-CHEUNG LAU, Geophysical Fluid Dynamics Laboratory/NOAA, Princeton University, N.J.
Response
"I am honored to be this year's recipient of the Revelle Medal. It has special significance for me because I had the pleasure of knowing Roger Revelle. The first time our paths crossed was in 1965 at the dedication of the Green Building, which houses the Center for Earth, Atmosphere, and Planetary Science at Massachusetts Institute of Technology. He was the keynote speaker for the event, and I was a graduate student in that large and appreciative audience. He gave an inspiring talk, stressing the need for directing our scientific research efforts toward the major problems facing human society. He was living what he preached: at that time he had recently become the first director of the Center for Population Studies at Harvard.
"Some award winners achieve that distinction by virtue of their extraordinary creative gifts, while others do so by virtue of having had the good fortune to be in the right places at the right times. I consider myself in the latter category. I acquired a love of science from two gifted and devoted schoolteachers, Sister Marita Joseph and Sister Patricia James, who taught overcrowded classes in a small high school in Westfield, Massachusetts. I learned how to do research in the department of Meteorology at MIT during its reign as the leading department in the country. While Edward Lorenz was running his now famous prediction experiments that led to the discovery of chaos, I was working just a few offices down the hall, programming the twin of his LGP-300 computer and inadvertently generating a much less illuminating form of chaos. Victor Starr mentored me in scientific writing and he, together with Jule Charney, Norm Phillips, and Fred Sanders, inspired me with the beauty and symmetry of motions on a rotating planet. I acquired much of the enthusiasm for research that Gabriel Lau alluded to from my adviser and scientific role model, Reg Newell. Without naming any names I think it's fair to say that my MIT classmates are extremely well represented among the leaders in their respective parts of the field.

"Just a few blocks away from here, at the office of the American Meteorological Society, I had my one and only job interview. It was conducted by Phil Church, founder and first chairman of the Department of Atmospheric Science at the University of Washington. Phil and I got acquainted as he tinkered with the mechanism of the antique grandfather's clock that the society had just acquired. After a few minutes of pleasant conversation, he asked me if I wanted a job and, after remarkably little reflection, I said 'yes.' Fortunately for me, Church's department proved to be (and still is) extremely supportive of its younger faculty members, for whom success has tended to be a self-fulfilling prophecy. I'm especially appreciative of discussions and collaborations with departmental colleagues Dick Reed, Jim Holton, Peter Hobbs, and Conway Leovy that opened up new horizons to me during the early stages of my career, and with my younger colleagues Dennis Hartmann and Chris Bretherton later on.

"Just as I've learned from mentors and colleagues over the years, I've learned from working with students, and that is increasingly true as I grow older. In my experience, the best new insights have come, not in moments of solitude, but in attempts to respond to questions of students. I've been fortunate that my students have rarely followed my directions exactly: they've had a way of branching out in new directions in their research that have led to results never anticipated in the original research proposal.

Speaking of new directions, I would be remiss if I didn't acknowledge the continuing National Science Foundation support for my research over the years, which has spared me from the excessive regimentation and report writing that characterizes so many research programs these days. Being supported by grants rather than contracts has afforded me and my students a great deal of freedom to capitalize on research opportunities, without being required to follow a prescribed 'work plan' leading to a set of 'research products.'

"Finally, I'd like to thank my wife Susan whom I met here in Boston 33 years ago, for bearing the major burden of caring for our children while I was getting started in my career, for putting up with my countless Saturdays at the office, and most of all for keeping me mindful of the many dimensions of life beyond the realm of climate research."

—JOHN MICHAEL WALLACE, University of Washington, Seattle
Harold S. Johnston was awarded the Roger Revelle Medal at the AGU Fall Meeting Honors Ceremony, which was held on December 8, 1998, in San Francisco, California. The medal recognizes sustained and continued superior contributions to the science of climate dynamics and to predictions of expected climate changes.
Citation
"It is an honor and a pleasure to introduce Harold S. Johnston, the 1998 recipient of AGU's Roger Revelle Medal. The Revelle Medal recognizes outstanding contributions to our understanding of atmospheric processes or other key elements of the climate system. Professor Johnston's research on atmospheric chemistry and chemical kinetics is a model for elegance, creativity, and accuracy; his recognition of the potential for human activities to contribute to global change stands as a landmark in the history of atmospheric science; and his tireless dedication to educating the public and policy-makers about careful scientific analysis of the impact of aviation on the stratosphere has been extraordinary. For these reasons, it is especially fitting that we recognize his numerous accomplishments with the Revelle Medal.
"Johnston is most widely recognized for his landmark paper that appeared in Science in 1971 and the studies that followed, which showed that nitrogen oxides emitted by aircraft directly into the stratosphere might cause substantial depletion of the Earth's ozone layer. He was thrust into the public spotlight with the publication of this paper, which was controversial both because of its profound scientific conclusion that human activities could have a rapid environmental impact on a global scale and because of its implicit challenge to unfettered industrial activity. Johnston is known for his unflappable intellectual honesty, even in the face of the harsh public criticism that followed this paper. He has continued to work toward an honest, unbiased, and responsible discussion of the effects of stratospheric aircraft. In this, he is motivated by a deep personal commitment about the responsibilities of scientists (especially those of us who work at public institutions) to the public that pays our salaries. The extraordinary insights presented in this 1971 paper, as well as Johnston's efforts to communicate the results to the public and policy-makers, led to a transformation in the state of stratospheric science, spurring the initial development of modern programs of stratospheric observation and modeling.

"Johnston's contributions to atmospheric chemistry also encompass fundamental work in kinetics. His pioneering studies of the theory of elementary chemical reactions have established cornerstones for the foundation of modern reaction rate theory. For example, he and his colleagues have focused attention on the importance of local properties in influencing the reaction rate; this is a piece of work beautiful in its elegance and simplicity. He and coworkers demonstrated to many doubters the usefulness of the activated complex theory for simple gas phase reactions when low-frequency vibrations were no longer neglected. The series of studies of kinetic isotope effects coupled with studies directed specifically at deducing the importance of tunneling furnish a foundation upon which the field is still building. He has also contributed significant new experimental methods, including a sophisticated development in the direct study of transient intermediates. In his beautiful work on the fundamental kinetics of nitrogen oxides he systematically examined and quantified the chemistry of NO, NO2, NO3, N2O5, and HNO3. These laboratory studies of nitrogen oxide photochemistry constitute a body of work that paved the way for rapid progress in atmospheric chemistry related to these gases. Indeed, no other single individual has contributed so much to the understanding of the chemistry of molecules of importance in the atmosphere.

"Johnston's deep understanding of the role of elementary mechanisms in atmospheric chemistry is evident throughout his career. Early on, Johnston recognized the genius of Haagen-Smit's proposal that Los Angeles smog was created by photochemistry of organic compounds. In 1952, Johnston proposed that free radical reactions were at the heart of this chemical mechanism, a concept we now take for granted. In the years since, Johnston's work has continued to demonstrate the importance of elementary photochemical processes and free radical catalysis in building an accurate description of atmospheric composition and in understanding the actual and potential effects of human activity on the atmosphere. His 1978 article in Reviews of Geophysics and Space Physics (still one of the most lucid and concise introductions to issues in stratospheric photochemistry) and his September 1998 Journal of Geophysical Research paper on the oxidation of CH4 exemplify his insightful approach.

"Harold Johnston has been recognized numerous times for his contributions. He was elected to the National Academy of Sciences in 1965 and was awarded the 1983 Tyler Award (together with Mario J. Molina and 1994 Revelle Medal winner F. Sherwood Rowland) and the President's National Medal of Science in 1997. In 1988, he was selected as the University of California Faculty Research Lecturer–the highest distinction of the Academic Senate at Berkeley. It is with great pleasure that I present to you, my colleague and the Revelle Medal recipient for 1998, Harold Johnston."

—RONALD COHEN, University of California, Berkeley
Response
"I am deeply grateful to receive the Roger Revelle Medal from the American Geophysical Union. During the last 30 years I have seen brilliant creative scientists turn my narrow specialty of gas phase chemical kinetics into a global atmospheric science, and I am indebted to them for my being here today. I never met Roger Revelle, but over the years I have been aware of his outstanding research in oceanography and climate and his broad scientific statesmanship. One thing his work and mine have in common is respect for and use of radioactive carbon 14 data, obtained after the atmospheric nuclear bomb tests of 1961-1962. Revelle measured carbon 14 to study motions in the ocean. My coworkers and I used carbon 14 data to test models with respect to air motions in the stratosphere.
"Nuclear bombs were tested in the atmosphere on a large scale from 1954 to 1959 and from 1961 to 1962. From 1955 to 1971, the Atomic Energy Commission measured, among other things, the vertical profile of excess carbon 14 at several latitudes, using aircraft below 20 km and balloons above 20 km. From 1959 to 1969, the balloons sampled at only one latitude: 30°N. These measurements had high national priority, there was fear of impending nuclear war, and no money was spared to determine where and how long radioactive bomb products remained in the atmosphere and where and when they fell out as Telegadas et al., reported in 1971 and 1972. Bound as chemically inert carbon dioxide, carbon 14 provides a unique, ideal, inert-gas tracer in the stratosphere. If repetition of this experimental study of atmospheric motions were permitted today, it would surely cost much more than a billion dollars.

"In 1974, most atmospheric models were one dimensional, with atmospheric motions determined by a vertical eddy diffusion function, Kz. When Richard Lindzen heard of the great variation of results among the one-dimensional modelers, he said, ?Why don't you pay some attention to the physics of the problem?' According to Don Hunten, Lindzen gave some advice and Hunten took Lindzen's general theory, drew a simplified shape that a vertical profile of Kz should have, fitted it to observed vertical distributions of methane and nitrous oxide, and from then on made no further changes and used no adjustable parameters. The Kz functions for nine models were used to calculate the evolution of carbon 14 profiles at 30°N from 1963 to 1971 and, except for Hunten's, all models failed as Johnston et al., reported in the Journal of Geophysical Research in 1976. Johnston and his coworkers compared calculations based on Hunten's model to observed carbon 14 from April 1963 to November 1970 and found remarkably successful agreement between those observations and Hunten's model.

"In 1992-1993, 11 two- or three-dimensional models were used to predict the two-dimensional distributions of carbon 14, and where the predictions overlapped observations, showed that the models had vertical transport that was much too fast. Between 1964 and 1966, all models showed a rapidly rising altitude of maximum mixing ratio from 21 to more than 40 km, whereas the measured values increased slowly from 21 to 25 km as Prather and Remsberg indicated in a NASA publication in 1993 and Kinnison et al. reported in the Journal of Geophysical Research in 1994. The two-dimensional observations at five latitudes for fall 1970 and spring 1971 reported by Telegadas et al. in 1972 show a strong upward flux of low carbon 14 air above the tropics (originating in the troposphere) and indicate a flow of this not rapidly mixed air above 30 km directed laterally and poleward, a feature that all of the models underestimated.

"High-quality stratospheric measurements, such as those for carbon 14, retain their value indefinitely, but high-quality stratospheric models need to be modified every year or so.

"These early carbon 14 documents are now difficult to find, and there is danger that these valuable reports will become extinct. To provide anyone interested in the full body of organized data, I have made copies of Telegadas' two reports, and I will mail them to anyone who sends me a stamped return-addressed envelope, with enough size and postage for 16 oz.

—HAROLD S. JOHNSTON, University of California, Berkeley
Hans A. Oeschger was awarded the Roger Revelle Medal at the AGU Fall Meeting Honors Ceremony, which was held on December 10, 1997, in San Francisco, California. The Revelle Medal is given for sustained and continued superior contributions to the science of climate dynamics and to predictions of expected climate changes. The citation and response are given here.
Citation
"Roger Revelle would be proud to learn that Hans Oeschger was to receive the medal bearing his name, because Hans' research has encompassed so many important aspects of the Earth's carbon cycle. So would the late Fritz Houtermans, who served as Oeschger's professor and inspired him to a career of leadership in isotope geochemistry. During his 40-year long career in the Physics Department at the University of Bern, Hans, together with his colleagues and students, has pioneered many innovations that have led to a better understanding of how the carbon cycle currently operates, how it might have differed during glacial time, and how human activity might alter it in the future.
"A few of the accomplishments covered by his 200+ professional publications include: The measurement of 14C first in the mid-1950s by ultra-low-level counting and then by accelerator mass spectrometry in the mid-1980s with the Eidgenossische Technische Hochschule Zurich group; with Siegenthaler, the modeling of bomb 14C and fossil fuel CO2 uptake by the ocean using the box diffusion model; with Berner and Stauffer, the first measurements of the CO2 content of glacial age air trapped in ice cores; with Loosli, measurements of the 39Ar distribution in the deep ocean; and the realization that the record preserved in Greenland ice required that the Earth's climate system have multiple states of operation.

"In addition to his superb scientific contributions, Hans can take credit for nurturing the careers of many, many young scientists. Among these are Martin Heimann, now at the Max Planck Institute in Hamburg; Martin Wahlen, now at the University of California, San Diego, in La Jolla; Hugo Loosli in Bern; Jürg Beer at EAWAG in Zurich; and, of course, the late Uli Siegenthaler.

"In his quiet way, Hans has consistently pushed for two goals in the world's scientific-political arena. First, he was a strong advocate of ice core research in both polar regions. Second, he felt strongly that by loading the atmosphere with greenhouse gases, mankind was putting the Earth's climate at risk. In hopes that this loading might be eased, he pushed for the strongest possible language in international documents such as the International Panel on Climate Change report.

"I might sum up by saying that Hans' career provides an exemplary example of what society expects of us; namely, excellent innovative research, but with an eye toward discoveries that yield benefits to mankind and to the preservation of the environment."

—WALLACE BROECKER, Lamont-Doherty Earth Observatory, Columbia University, Palisades, N.Y.
Response
"I am deeply moved to be honored with the AGU's Revelle Medal. I met Roger Revelle for the first time in 1958, during my stay in La Jolla. I had a chance to meet him many times again at meetings related to the carbon cycle and the human impact on it. He also visited Bern several times, and he attended the ICSU Conference 1986 in Bern at which it was decided to conduct the International Geosphere-Biosphere Programme (IGBP).
"At all the turning points on my way from studying developments in low-level counting to Earth system science, there were outstanding personalities. A special role was played by my doctor "father," F. G. Houtermans. He was full of ideas that reached out much beyond the traditional borders of physics; intrigued by W. F. Libby's work on 14C and 3H in nature, he told me to set up a radiocarbon laboratory.

"When I visited La Jolla in 1958, I had a great chance to meet many brilliant scientists and to get a feeling for the potential of geochemical studies in many scientific fields. Concerning the carbon cycle, Dave Keeling just started the Mauna Loa CO2 measurements and Hans Suess and I made the first 14C measurements on bicarbonate samples from deep Pacific Ocean water samples.

"I began to realize the great potential of natural radioactive and stable isotope studies for so many scientific fields. Together with Johannes Geiss, I analyzed the radioactivity in meteorites and later also in lunar samples (3H). H. Loosli succeeded in measuring the radioactive isotopes 37Ar, 39Ar, and 81Kr in atmospheric samples, the latter two for the first time. Ar37 measurements provided information on underground nuclear weapon testing, Ar39 complemented the measurements of other tracers in the sea and 39Ar and 81Kr analyses helped to determine the age of underground water. However, it also became evident that the specific radioactivity of long-lived natural radioisotopes is often too small for routine measurements. The introduction of the high-sensitivity accelerator mass spectrometry (AMS) enabled us to overcome some of the difficulties. The accelerator at the ETH in Zürich was adjusted for AMS and Jürg Beer from our laboratory was able to start 10Be measurements on ice core samples.

"Our attention was also drawn to the potential of natural ice as an archive for information on Earth system phenomena. At a meeting in Austria, I met Chet Langway. We identified common interests and planned to work together. With the addition of Willi Dansgaard in Copenhagen, a collaboration between the United States, Switzerland, and Denmark evolved. We successfully drilled to bedrock at the Radar Station Dye 3 in South Greenland and recovered ice samples dating back into the Eemian interglacial. This activity lead to the deep drilling projects by GRIP and GISP 2 on the summit of the Greenland ice sheet in the 1990s. Parallel to these studies, Claude Lorius and his team studied the ice cores from the Russian Vostok Station in Antarctica.

"In 1972, at a Radiocarbon Conference, the observed CO2 increase was discussed and the question was raised about how well one understands the uptake of excess CO2 by the ocean. Simple extrapolation indicated that toward the middle of the next century the atmospheric CO2 concentration might double and, based on basic physical knowledge, global temperature would then increase by the order of 3°C with dangerous anthropogenic consequences.

"How well can one estimate the atmospheric CO2 increase for given CO2 emission scenarios? To overcome the limitations of the box models of the carbon cycle used at that time, we introduced a diffusive deep ocean box. This made possible much better simulations at the observations, the CO2 increase for the estimated emissions, the 14C distribution (produced by cosmic rays and from nuclear weapon tests) in the system, and the 14C dilution due to the 14C-free fossil CO2. We were convinced that for given CO2 emission scenarios, atmospheric CO2 with high probability would follow the box diffusion model estimates.

"At an ERDA meeting in Miami at the end of the 70s the issue of the increasing atmospheric CO2 concentration and its consequences were discussed. It would be very important to know the preindustrial atmospheric CO2 concentration and the increase before the atmospheric measurements began. Though the chances for success seemed small, we decided to provide the answer by analysis of the air occluded in ice samples of known age.

"On an ice core drilled at Siple Station, Antarctica by a U.S.-Swiss team, my collaborators B. Stauffer, A. Nettel, and J. Schwander measured the CO2 concentrations back to preindustrial times and found values around 280 ppm, followed by an increase to values overlapping the Mauna Loa data. These early values agree surprisingly well with those obtained later by U.S., French and Australian teams.

"In samples from Camp Century and Byrd Station taken somewhat earlier, W. Berner and B. Stauffer had found CO2 concentrations of the occluded air in glacial ice that were significantly lower than those in samples from Holocene ice. Could it be that during the glacial periods the atmospheric CO2 concentrations had been lower than during the present interglacial period? Lorius and Delmas also obtained lower glacial CO2 concentrations and in their studies of the Vostok ice, by now this has been confirmed in half a dozen polar ice cores with different physical and chemical characteristics. This hardly expected result inspired studies of how the CO2 variations could have been caused by changes in the carbon system and to what degree they were responsible for the interhemispheric climatic coupling during glacial-interglacial cycles.

"The ice core studies provided additional unexpected results. In the Greenland ice cores, rapid variations of δ18O in H2O between a cold and a mild climate were observed by W. Dansgaard and his team, and the other analyzed parameters also showed similar switches between two states. Based on Wally Broecker's lectures on the conveyor belt and its control, it appeared to us that these transitions might reflect the turning off and on of the North Atlantic Deep Water formation. W. S. Broecker discussed this idea in a paper in Nature in 1985, and an intensive search for similar events in other natural archives began.

"In the frame of global change science, it became evident that in addition to the physical system, Earth's climate is also controlled by the biogeochemical systems, and the ICSU decided on the occasion of its General Assembly 1986 in Bern to conduct an International Geosphere-Biosphere Programme (IGBP). The IGBP would complement the World Climate Research Programme (WCRP) in the attempt to assess the consequences of the human impact on the Earth system. In the Commissions of the IGBP, together with J. A. Eddy, we emphasized the importance of paleo- information, and in the beginning of the 1990s, it was decided to conduct a past global changes (PAGES) core project. Together with H. Zimmerman and the members of the Scientific Steering Committee, a scientific program was designed.

"To the IPCC Assessment of Climate Change, which appeared to be very important to us, we made contributions based on paleoinformation. The Bern carbon cycle model of U. Siegenthaler and F. Joos is used to make predictions of future atmospheric CO2 concentrations for assumed CO2 emission scenarios.

"Looking back, I am full of thanks to my collaborators, scientists, and skilled technicians; we were often called the Bern team. Special thanks are due to T. Riesen and U. Schotterer for their interest and support over the decades. I am very satisfied that my successor, Thomas Stocker, with my former collaborators and new ones, continues the work in much the same sense shown here, and adds the modeling dimension. Close model-data interaction is the logical continuation of the earlier work. Results and ideas from our team were always received with great interest and encouragement by our American friends, especially Chet Langway and Wally Broecker. Without this resonance, many things would not have been possible.

"To summarize, to reduce the uncertainties, we need to adequately document and analyze the global geophysical experiment being conducted by human beings, as R. Revelle and H. S. Suess have pointed out. However, we also need to learn from the experiments that nature has conducted in the past and that are recorded as trace constituent concentrations and isotopic signatures in Earth system components in natural archives. To understand the isotope information in past and present Earth system events is an important challenge of Earth system science.

"Real progress in this field will make it possible for society to act based on foresight. The anticipated climate change is only one of the great problems with which society is faced; the thorough way climate change is assessed by the scientific community may serve as an example for addressing other grand challenges."

—HANS A. OESCHGER, Physics Institute, University of Bern, Switzerland
The 1996 Roger Revelle Medal, given by AGU in recognition of sustained and continued superior contributions to the science of climate dynamics and to predictions of expected climate changes, was presented to Robert Dickinson at the AGU Fall Meeting Honor Ceremony December 17, 1996, in San Francisco, Calif.
Citation
"We have a tendency to divide the members of our scientific community into those whose strength lies in their vision and those whose contributions stem from a focus on getting the details right. We also frequently advise young scientists that too great a breadth in their scientific endeavors results in a lack of depth and minimizes real scientific impact. Robert Dickinson really defies these views.
His genius is reflected by a great breadth of accomplishment and by remarkable depth. His papers provide example after example of great attention to the details and complexities of a problem while pioneering whole new areas of investigation. Bob's research spans the areas of assessment of future climate change, biometeorology and vegetation-climate interaction, remote sensing of the Earth's surface, upper atmosphere research, polar climates, aerosols and biomass burning, the general circulation of the atmosphere, the atmosphere of Venus, and the climate of the early Earth.

"The citation of a few examples clearly illustrates Bob's tremendous contributions. Bob is a leader in general circulation model development and the use of these models to assess future climate change.

His efforts range from examination of the effects of stratospheric chemistry such as CFCs, to global change due to human-induced increases in atmospheric trace gases, to modeling cloud multiple reflections, as well as an early examination of ocean-atmosphere coupling. He has also contributed to the characterization of polar processes through definition of the limits of ice-albedo feedback.

His contributions to understanding the general circulation of the atmosphere include early descriptions of planetary wave zonal flow interaction, tidal theory, zonal winds in the tropics, and orographic effects on the general circulation.

"Bob has been a true pioneer in biometeorology and vegetation-climate interactions. His development of the Biosphere-Atmosphere Transfer Scheme (BATS) model for climate models stands as the first and most detailed effort to include the role of vegetation in climate models. BATS or its subsets have now been included in numerous GCMs and mesoscale models. The remarkable depth of this pioneering effort followed Bob's interest in determining the climate impact of tropical deforestation.

This is a clear example of his ability to focus on a whole new line of investigation in order to address an important research topic. Bob's interest in vegetation-climate interactions has also lead to a focus on the remote sensing of the biosphere and leadership in the International Satellite Land Surface Climatology Project (ISLSCP).

"Bob's collaborative research effort to determine the impact of aerosols derived from biomass burning on the radiation budget earned him special recognition. He has also made a number of noteworthy contributions to our understanding of the upper atmosphere through research on the dynamics of the thermosphere and mesosphere and the impact of changes in upper atmosphere and stratospheric chemistry. Bob's research interests have also extended to other planets, including significant enhancement of our understanding of the circulation of the atmosphere of Venus. He also contributed to our understanding of the climate of the early (Archean) Earth. Only an individual of considerable talent could contribute so much to atmospheric sciences and geophysics in so many areas.

"Bob's research efforts are matched by a commitment to the success of our discipline. In addition to ISLSCP, he plays a leadership role in NASA's Earth Observing System, in the modeling element (GAIM) of the International Geosphere Biosphere Program, and in the World Climate Research Program's GEWEX effort. He was chair of the National Research Council's Climate Research Committee and is past President of the Atmospheric Sciences Section of AGU. He has served as Editor of the Journal of Climate and as a member of the editorial board of several other scholarly publications.

"His contributions to science have been widely recognized. In 1993, he was named Regent's Professor at the University of Arizona. He is the recipient of both the Charney Award and the Meisinger Awards of the American Meteorological Society. He has been named Fellow of the AGU, the AMS, and the AAAS. In 1988, he was named a member of the National Academy of Science.

"In many ways, Robert Dickinson is best described as highly directed genius on multiple paths of accomplishment and achievement. Certainly, as a community we can easily recognize both the breadth and depth of his contributions. By awarding the Revelle Medal to Bob, AGU continues the high standard that has been set for this medal, ensuring that the Revelle Medal commends the very highest excellence in the atmospheric sciences. Bob has my highest possible regard and my deepest gratitude for his contributions and commitment. It is my great pleasure to nominate him for the AGU Revelle Medal. I feel certain that he is most deserving of this prestigious award."

—ERIC J. BARRON, Pennsylvania State University, University Park.
Response
"I am very grateful to be receiving this medal here tonight. Such an occasion promotes contemplation of the forces in a career that lead to the achievements being recognized. Eric's generous citation covers my whole career, and he points out that I have looked at questions over a range of individual topics. Perhaps my most profound personal insight is that this has all been a response to the dynamics of exchanging ideas with the large number of people with whom I have interacted over the course of my career.
"A major direction for several years after my Ph.D. was the combined influence of the teachers I had at MIT. I gained a strong sense of the beauty of global atmospheric processes from my advisor, Victor Starr, and a keen interest in pursuing analytic descriptions of atmospheric dynamical processes from Jule Charney and several members of the MIT applied math faculty and the more mathematically inclined meteorology faculty. I also gained some profound insights into the issue of atmospheric critical levels from a lecture presented by a young Johns Hopkins professor named Francis Bretherton. These interests were reinforced because of the influence of several classmates and friends, including Jim Holten, Dick Lindzen, and a fellow postdoc at MIT, Jack Geisler.

"In the early 1970s I moved into two different research areas, largely owing to the high degree of enthusiasm of two postdocs who started working with me at NCAR. The first was Ray Roble, who had done an observational thesis at Michigan with Andy Nagy on the thermosphere and wanted to back it up with some dynamical modeling. This led to a long collaborative development of numerical modeling of the terrestrial and planetary thermospheres. Much of the time this was too easy for me because most of the hard work always seemed to get done by Ray with the marvelous talents of our programmer, Cicily Ridley. All I had to do was suggest some of the questions to look at and help revise the papers.

"The second area was climate. It was impossible to resist the convictions of Steve Schneider that this was a profoundly important human issue that needed a much larger institutional, national, and international effort than existed at that time. We did a major review paper together that had a significant impact on further developments in the field at that time. We also published a small quantitative paper involving cloud albedos that Steve still remembers as the last time he did any FORTRAN code himself. Perhaps Steve's greatest contribution to my thinking was the realization that the climate question could only be addressed through interdisciplinary collaborations not only with physical scientists in other areas such as oceanography and hydrology, but also with biological and social scientists, and that international institutions were important in promoting these collaborations. These convictions have cost me a fair amount of my total time and resources as a result of my extensive participation in committees and interdisciplinary review activities. These convictions also gave me my appreciation of how important AGU is. Steve convinced me of the importance of the three-dimensional GCM numerical simulation approach to climate modeling; we argued in our review that a "hierarchy of climate modeling approaches was essential" from simple one-dimensional models to complex three-dimensional ones, a concept that still is often heard repeated, as Peter Stone reminded me a few weeks ago.

"With some invaluable mentoring from Chuck Leith, Akira Kasahara, and Warren Washington, and in part because I was, for a short time, administratively responsible for that part of NCAR's climate research, I forayed into actually working with GCMs. Playing with the code convinced me that the treatment of land was the weakest part in the model, and I discovered that nobody else had any better treatments of land. I learned much about vegetation and soils on my own, but conversations with David Gates and Tony Federer were especially influential in guiding my thinking about what was needed to represent the role of vegetation in a climate model, and suggestions and a published paper from Jim Deardorff at NCAR gave me a good starting point.

"Much of the further impetus for my work on representing land in climate models came from visitors, Ann Henderson-Sellers and her students and younger colleagues being the most influential pilgrims to NCAR. Among other things, Ann gave me the acronym "BATS" that Eric mentioned. She had intended it as a joke, but since it was better than anything I could ever come up with, I adopted it.

"Although many, many other people and issues have influenced me through the years, I will just say that almost any science I do today still comes from the collaborations I have with colleagues, some of whom are students, and I would like to personally thank all of my past and current sources of inspiration, more than a few of whom are here today."

—ROBERT E. DICKINSON, University of Arizona, Tucson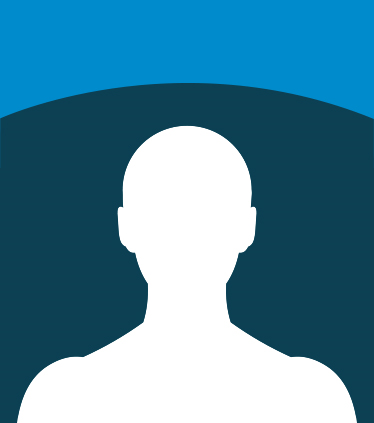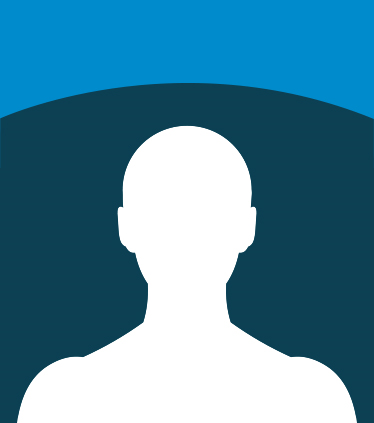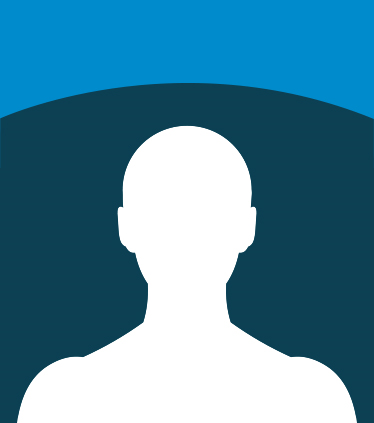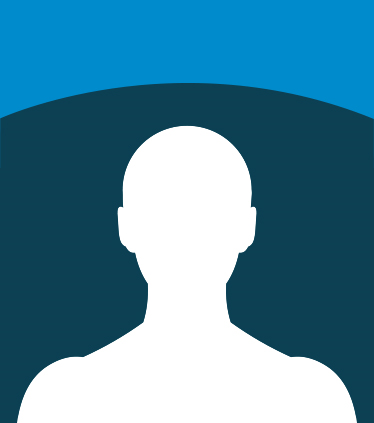 Honors Contacts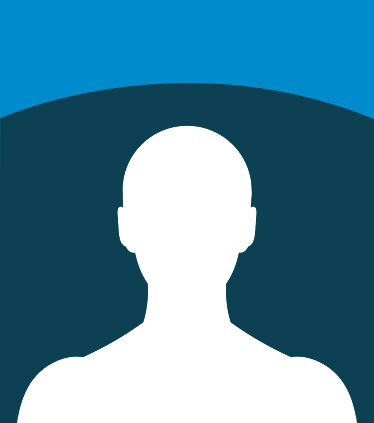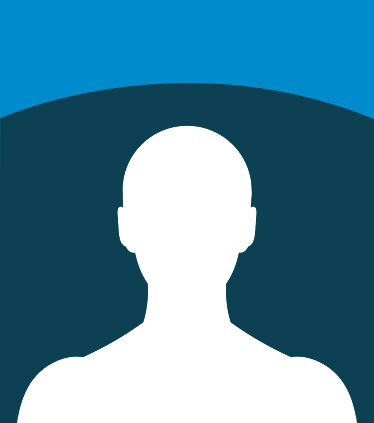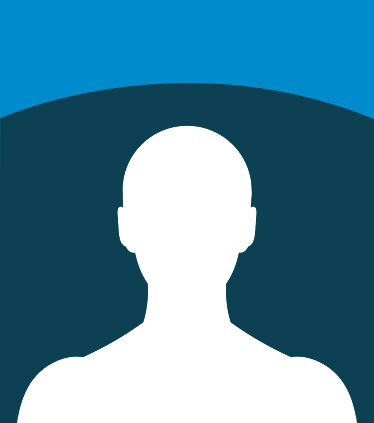 Hannah Hoffman
Program Manager, Fellows