Pavel S. Molchanov Climate Communications Prize
Information on the Pavel S. Molchanov Climate Communications Prize
The Pavel S. Molchanov Climate Communications Prize is given annually to a scientist in recognition for the communication of climate science to promote scientific literacy, clarity of message, and efforts to foster respect and understanding of science-based values, particularly around climate change. Successful candidates work in a climate science field and have had significant impact communicating about climate science with the general public and other non-scientists.
The prize is made available through the generosity of Pavel S. Molchanov. Established in 2011, the prize highlights the importance of increasing awareness and understanding of climate science and honors an established track record of climate communications or a specific communications campaign around climate science.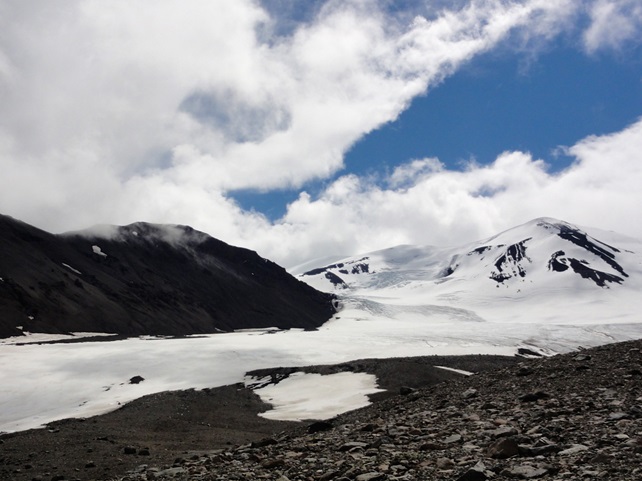 Prize benefits
AGU is proud to recognize our honorees. Recipients of the Pavel S. Molchanov Climate Communications Prize will receive an engraved award, as well as the following benefits:
$25,000 monetary prize

Recognition at the AGU Fall Meeting during the award presentation year

Two complimentary tickets to the Honors Banquet at the AGU Fall Meeting during the award presentation year
Nominees: The nominee should be an early career, middle career, or senior scientist. They should be in compliance with the Conflict of Interest Policy.

Nominators: Nominators are not required to be active AGU members, but must be in compliance with the Conflict of Interest Policy. Duplicate nominations for the same individual will not be accepted. However, one co-nominator is permitted (but not required) per nomination.

Supporters: Individuals who write letters of support for the nominee are not required to be active AGU members but must be in compliance with the Conflict of Interest Policy.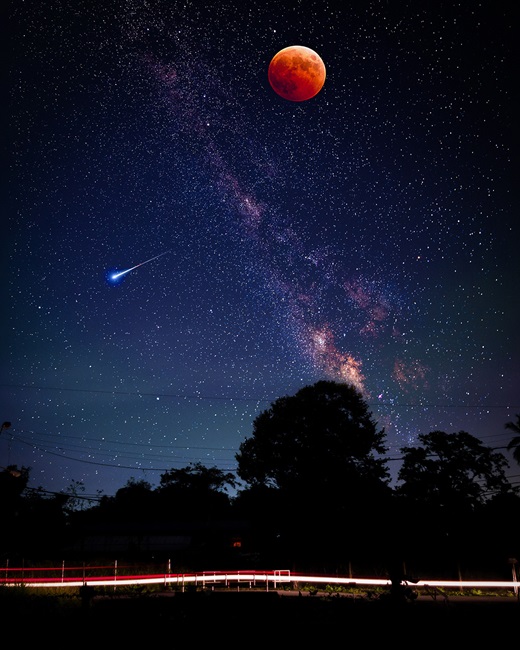 Nomination package
Your nomination package must contain all of the following files, which should be no more than two pages in length per document. For detailed information on the requirements, review the Union Awards, Medals and Prizes Frequently Asked Questions.
A nomination letter with one-sentence citation (150 characters or less). Letterhead stationery is preferred. Nominator's name, title, institution, and contact information are required. The citation should appear at either the beginning or end of the nomination letter.
A curriculum vitae for the nominee. Include the candidate's name, address and email, history of employment, degrees, research experience, honors, memberships, and service to the community through committee work, advisory boards, etc.
A selected bibliography stating the total number, the types of publications and the number published by AGU.
Three letters of support not including the nomination letter. Letterhead is preferred. Supporter's name, title, institution, and contact information are required.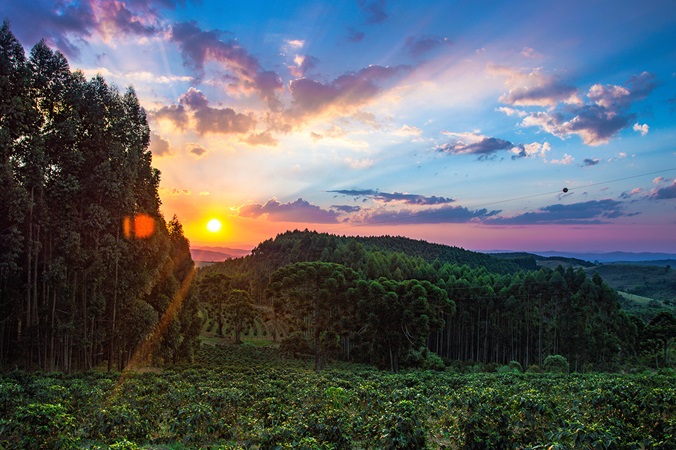 Criteria for a successful nomination
The prize is for a scientist (as opposed to a person whose primary occupation is communication even if the background is science). It is open to all section affiliations. There are a variety of definitions for climate science (oceanography, biogeochemical cycles, etc.) We want to cast a wide net but need to limit selection to scientist whose work is in a climate relevant field. Credibility in the wider climate science field is critical.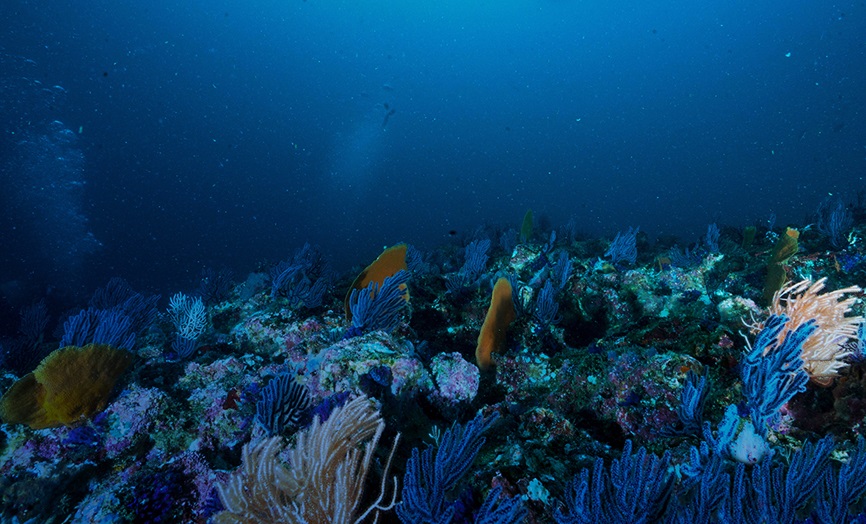 The prize should emphasize communication to the public in addition to professional communication with the science community:
Communicating with the public means communicating with news and other media, lay public, policy and decision makers.
Consider how the nominee makes innovative use of communication tools (social media, visualization technology), understanding the psychology of communication.
What does high impact climate communication look like? What are some informal metrics for accessing public communication?
Someone who is continually sought out by the media, testifying before Congress
Someone who has successfully framed climate issues that have been picked up by others (e.g. look at extreme events in the context of climate change)
Someone who has changed the dialogue of climate change (e.g. had impact in communities that traditionally don't consider or accept climate change)
Consider recognizing a sustained record of communication or a specific high impact activity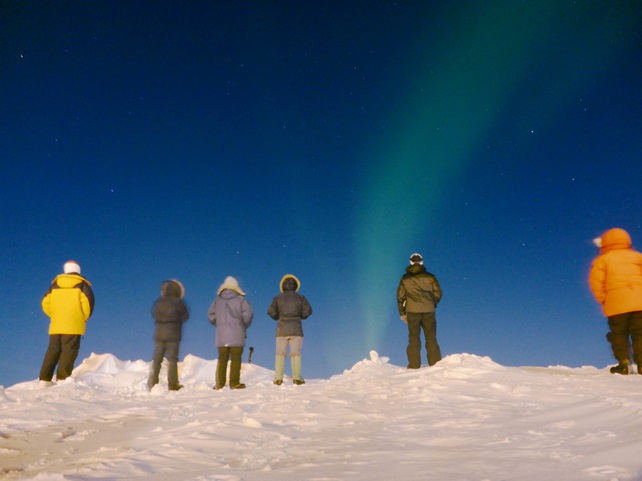 Nominations are Open!
The nomination cycle for 2023 AGU Union awards, medals, and prizes is now open until 12 April at 23:59 ET. Nominate a colleague, peer or student today.
Submit
Recipients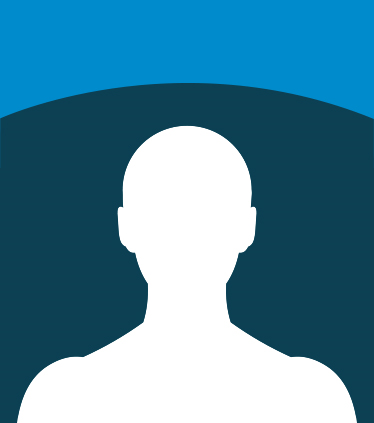 Citation
For outstanding contributions to students, the public, and media through accessible climate communications as the Director of Research at the Center on Global Energy Policy and Host of the Big Switch Podcast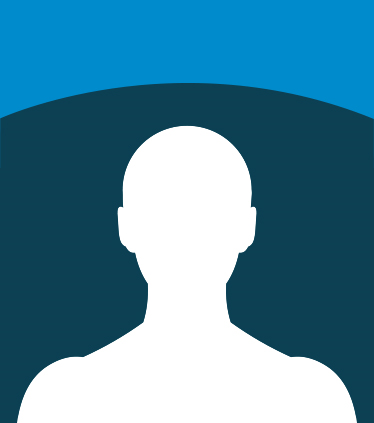 Citation
Climate scientist and Colorado State University professor of atmospheric science Scott Denning is a passionate and effective communicator of the seriousness and solvability of climate change to any and all audiences. From school children to TV meteorologists to contrarians, Dr. Denning leaves no stone unturned in his quest to help people understand the threats and opportunities posed by human-induced climate disruption.

Armed with the wisdom of the experts and the energy of the innocent, Dr. Denning takes on all comers and goes to those who would be reluctant to approach him. He has even attended conferences put on by climate contrarians and approached this challenge with humility and compassion. He brings his passion and sense of humor to the challenge of climate change communication to the young and young at heart. From his dancing like a molecule to making sound effects of their vibrations, it's difficult to imagine anyone bringing more aspects of himself to his communications efforts, using his body, his voice, his brain and, perhaps most of all, his heart, to his unusual methods of engaging his audiences.

He devised an ingenious framework that presents climate change as simple, serious and solvable. Starting with why it is simple, he reviews the basics of Earth's heat budget. Using dancing molecules and their vibrations, he explains why carbon dioxide and other greenhouse gas molecules trap heat. Saying it's not rocket science but steam engine science, he shows that we have understood the greenhouse effect since the 1800s because it's really just common sense. Explaining why it is serious, he talks about the impacts of climate change on places and things his audience cares about. As for solvable, he talks about the abundance of clean energy resources and their rapidly falling prices. He shows how quickly society has made big changes in the past and how each generation has taken on enormous challenges and thereby changed the future.

Scott Denning's tireless and creative approach to communicating about climate change makes him a most worthy recipient of the 2022 AGU Climate Communication Prize.

— Susan Joy Hassol
Climate Communication
Asheville, North Carolina
Citation
Andrew Dessler has made significant contributions in communicating climate change to the general public, an undertaking of great importance to the scientific community. He has emerged as one of the most influential climate communicators in the state of Texas and a global voice on the issue. Dessler began his interest in climate communications while working in the White House Office of Science and Technology Policy under the Clinton administration in 2000. During that time, he became acutely aware of the importance of communicating accurate science to policymakers. After he returned to his job at the University of Maryland, he took what he learned there and wrote a book that focused on the intersection of climate science and climate policy. His book The Science and Politics of Global Climate Change: A Guide to the Debate has sold about 14,000 copies in universities around the world. Another of his books, Introduction to Modern Climate Change, has sold more than 30,000 copies. When Dessler moved to Texas in 2005 to join the faculty at A&M University, he recognized the opportunity to change minds in a traditionally conservative state. He
made contact with
various environmental groups in Texas and began explaining climate science to the Texas legislature in multiple hearings in the 2000s. In addition to his efforts to communicate to legislators and in the classroom, Dessler began communicating climate science more broadly. In 2006, he started his own blog to discuss climate science. Soon after it started, Grist invited him to move his blog there, which he did, and he started
blogged
there for about 3 years. He began writing op-eds and over the years has written dozens of them for Texas papers. He brought his ideas to urban newspapers, such as his 2009 op-ed explaining the implications of Climategate in the Houston Chronicle. Over time, Dessler has developed a relationship with the editorial board of the San Antonio Express-News, one of the biggest papers in Texas. He has written op-eds with impact in response to important events. In 2019, in response to Gov. Greg Abbott's statement that it was impossible to know whether humans were impacting climate, Dessler spearheaded a letter to the governor signed by 26 climate experts offering to brief him on the science of climate change. The dedication of Andrew Dessler in communicating climate science has promoted public awareness of science-based results and facilitated decision-making by policymakers for climate protection.
— Gerald R. North and Renyi Zhang
Texas A&M University
College Station, Texas
Response
I'd like to thank AGU and the selection committee for awarding me AGU's Climate Communication Prize. I'd also like to thank my nominators, Jerry North and Renyi Zhang, as well as my many colleagues who have supported my efforts to communicate the threat of climate change. The previous winners of this award include many friends and heroes of mine, so it is humbling to join their ranks.

When I communicate, my goal is this: explain to anyone who will listen that climate change is not a scientific problem — thanks to the work of many AGU members, we largely understand what's going on in the climate system. It's also not a technical problem — we know how to generate energy without emitting greenhouse gases to the atmosphere. Climate change is a political problem. The political elite has prioritized their own future over the future of humanity. That's why the most important message I convey is that if you care about the climate, you should vote for candidates who share your concern.

Gone are the days when being a popular public communicator was a detriment to your career. Most in the scientific community now recognize the crucially important role that communication plays in maintaining public support for science. In fact, I think it can be good for your career. At this point, I'm sure I'm better known for my Twitter feed than for my peer-reviewed publications.

To those who want to communicate more about climate science, I have a message: DO IT! With social media, anyone can be a communicator. Find your voice and speak out! But also understand that no single individual will turn the tide of the debate by themselves. Instead, think of your climate communication efforts as being akin to a raindrop falling on a mountain. No individual raindrop will affect the mountain. But enough raindrops, working together, can wear the mountain down.

Together, we must wear down the mountain of inaction. Climate change is an irreversible, multigenerational problem. We are in the privileged position of being one of the last, if not the last, generation able to take action to avoid dangerous climate change. We need to ensure that we do so. So please go talk to someone about climate change.

— Andrew E. Dessler
Texas A&M University
College Station, Texas
Video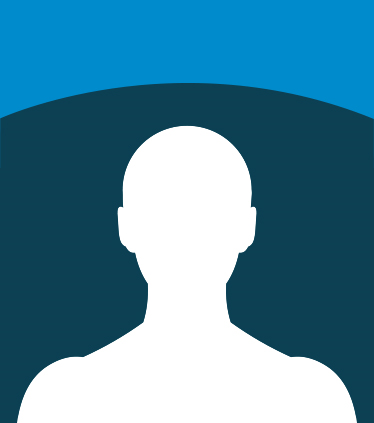 Citation
Nominating someone for an award should not have been this fun; it really was our pleasure to nominate Dr. Jennifer Francis for this important award. While we acknowledge that there are other candidates who too are certainly qualified for this award, we can't imagine anyone
more
deserving than Dr. Francis.
Dr. Francis is, first and foremost, a top researcher.Her work has truly been at the leading edge of current climate research. She has, in particular, made fundamental contributions to our understanding of the impact of climate change on middle- and high-latitude atmospheric dynamics. Dr. Francis's work in this area has proven prescient. While initially garnering some controversy, primarily because of the novelty of the mechanisms she has proposed, time has been the ultimate arbiter; her work suggesting that climate change favorsa slower, more meandering jet stream has withstood considerable scrutiny and is increasingly accepted as part of the corpus of scientific thinking
Because of its profound implication in the arena of climate change and extreme weather events, Dr. Francis's research has also generated intense public interest. While some scientists might eschew the public exposure given the fraught nature of our public discourse, she has embraced the opportunity to communicate her research and its implications to the public.
As we noted in our nomination letter,
"[In] Dr. Francis, we have a candidate who has charted such an active communication pathway, it is hard to find someone who parallels her work. We believe that the magnitude, quality, and significance of her communication efforts put her into a group of one. Dr. Francis has been one of the most active scientists in the popular press. She became nearly ubiquitous in climate-change press articles.There, she expertly educates huge portions of the US and international public about how climate change affects our lives."
A review of the body of her outreach efforts demonstrates an almost singular ability to connect cutting-edge atmospheric research with the larger needs of our society. Her skills have been on display in major venues like the New York Times, NBC News, Bloomberg, Newsweek, Science, the Boston Globe, NPR, National Geographic, PBS NOVA, WBUR Boston, CBC, the Washington Post, Scientific American, PBS NewsHour, NPR's Science Friday show, Discover, and many, many others (and this is just a sampling of her 2019 activities alone!).
We know that Dr. Francis has a long career ahead.We also know that she will continue to inspire her colleagues with her excellence in both the research and outreach arenas. This honor simply could not be more well deserved.
—
John Abraham,
University of St
.
Thomas
, St. Paul, Minn.; and
Michael E. Mann,
Pennsylvania State University
, University Park
Response
I could not have been more surprised or more honored to receive this prize. My two nominators
,
Dr. John
Abraham
and
Dr.
Michael Mann
,
have written a citation worthy of extreme blushing (the good kind). These two accomplished scientists are also greats in the world of communicating climate science to nonscientific audiences, so their generous words are
all the more
meaningful and appreciated. I am especially grateful because I know these two are exceedingly busy with their own research, teaching, publishing, and communication efforts, yet they recognized the value in taking the considerable time to compile nomination materials on my behalf. I plan to do the same for one of my deserving colleagues, and I hope others will follow suit.
Finally, I am exceedingly grateful to AGU for creating the Climate Communication Prize to recognize the ever-increasing need for effective science communication about the climate crisis. Encouraging scientists to stick their necks out to translate the complex yet crucial impacts of climate change on all aspects of society has never been more important.
—
Jennifer Francis, Woodwell Climate Research Center, Falmouth, Mass
.
Video
J. Marshall Shepherd was awarded the 2019 Climate Communication Prize at the AGU Fall Meeting Honors Ceremony, held on 11 December 2019 in San Francisco, Calif. The prize recognizes an individual "for the communication of climate science."
Citation
Marshall Shepherd is one of the most seasoned, most versatile, most dedicated, and most impactful climate communicators of our time. He effortlessly weaves his mastery of climate science with heartfelt care for all people, a finely honed moral compass, and a true passion for climate communication. As a decorated scholar in the atmospheric sciences, his dedication to effective communication is particularly noteworthy and makes him a treasured role model for many scientists who seek to incorporate a focus on public engagement into their careers.
It is hard to know where to begin in extolling the breadth and depth of Marshall's climate communication skill set. Broadcast TV—check. Popular science writing—check. Social media guru—check. Kid's weather book—check. TED (Technology, Entertainment, and Design) sensation—check. Yet for all these external markers of unbridled success, he is one of the most unassuming, tempered, and resoundingly clear voices speaking about the science of climate change and the important choices we face as a society. Whereas most climate scientists struggle through on-camera appearances, Marshall's talents are on full display during his frequent TV appearances. Through countless appearances on CNN, ABC, NBC, and Fox, he displays a knack for the sound bite while staying true to the science. To watch a single interview by Marshall is to watch a master class in climate communication. Another area of climate communication worthy of particular mention is Marshall's Twitter account (>44,000 followers at present), which is a stroll through the day-to-day reactions and thoughts of a meteorologist and climate scientist, only lightly edited. His approach makes him a trusted source to many—personable, accessible, and always respectful.

Many know Marshall as the smooth-talking meteorologist on the Weather Channel or the must-follow climate science account on Twitter or the insightful, funny, and humble TED speaker. And he is all those things. But what most don't see is that Marshall is deeply woven into the fabric of communities across Atlanta through a dizzying array of smaller appearances that escape the public eye. He is ever present in K–12 classrooms, science fairs, rotary clubs, and the like—wherever the public is in need of an honest, fact-based, but respectful conversation about climate science. In doing so, he doesn't shy away from raising awareness about the hurdles that members of underrepresented groups still face in science and society.

—Kim Cobb, Georgia Institute of Technology, Atlanta
Response
It is with great honor and a sense of humility that I accept this tremendous honor. As I gaze at the names preceding mine on this prize, it reminds me that mentorship and inspiration are as important as the work that we do as scientists. I have been intrigued by the atmosphere since sixth grade. When I boldly declared that I wanted to be a meteorologist in elementary school, it was always with the intent of learning and understanding how our weather and climate system worked.
Through my experiences at Florida State University, NASA, and the University of Georgia, I have been able to teach, research, and share knowledge about processes that affect our water supply, food systems, national security, public health, and general well-being. Climate change represents a singular grand challenge of our time. If experts are not engaging with the public, policy makers, and stakeholders, then people with misinformation are happy to fill the void left behind by scientists. For this reason, I engage. I will continue to engage on behalf of my kids, personal family, and the collective family of humanity.

I want to thank my wife and kids for their partnership in my journey to do what I am blessed and called to do. I want to thank my mother, teachers, professors, colleagues, and even those that challenge the consensus basis of science. Each group aforementioned shapes and challenges me to be a better scientist and communicator. Thank you to AGU, my nominator, and the letter writers for seeing something in me worthy of this prize.

—J. Marshall Shepherd, University of Georgia, Athens
Michael E. Mann received the Climate Communication Prize at the 2018 AGU Fall Meeting Honors Ceremony, held 12 December 2018 in Washington, D. C. The prize recognizes an individual "for the communication of climate science."
Citation
Michael Mann not only is one of the most distinguished scholars in the field of climate science but also is unparalleled in the depth, diversity, and sheer volume of his communication about climate science and its implications for society. His firm grounding in scholarship at the highest levels of climate science underlies all of his climate communication efforts and makes him effective in engaging his peers as well as members of the public in nuanced, fact-based discussions about climate science, its uncertainties, and its implications for our future.
Mike's efforts to communicate climate science stretch back more than 20 years; include the use of virtually every communication platform; and exemplify a mastery born of dedicated, sustained, and repeated engagement. He and several colleagues founded the seminal, award-winning science blog RealClimate to engage the public in fact-based discussions about the climate issues of the moment. It quickly became a trusted repository of fact-based discussion about peer-reviewed climate science that is frequently cited, even to this day. He has also written a number of popular science books aimed at engaging and informing science enthusiasts and, most recently, young children about climate change. He has given hundreds of interviews for traditional media outlets, as well as given an equally impressive number of public talks, participated in documentaries, written countless op-eds for prestigious newspaper outlets, and, perhaps most notable of all, is engaged in what appears to be a 24/7 stream of exchanges with his huge social media followings. Of particular note, he has regularly appeared to testify before Congress about climate science, knowing that such appearances will bring him under withering, partisan-fueled attacks.

In the past decade, Mike has been an unflinching and courageous defender of the principles of free and open scientific investigation and the urgency of combating misinformation with the scientific facts of climate change. He has done so at great personal cost, persevering through terrifying death threats, organized smear campaigns, and protracted lawsuits. Long before "alternative facts" became a household phrase, Mike was sounding alarm bells about efforts to undermine climate science findings and their role in shaping evidence-based policy. His courage, his resilience, and his tireless pursuit of truth in the public discourse around climate change have had a lasting impact on an entire generation of geoscientists and the public. Every day, Mike reminds us that communicating science lies at the heart of scientific practice, with untold benefits to society.

—Kim M. Cobb, Georgia Institute of Technology, Atlanta
Response
I am humbled to receive this prize. I thank my citationist, Kim Cobb, for her support and her kind words. They mean a lot coming from Kim, she herself being an unusually gifted communicator.
I didn't choose to enter the world of science communication. Public engagement was the furthest thing from my mind when I double-majored in applied math and physics in college, when I went on to pursue graduate studies in theoretical physics, and when I completed my Ph.D. in geology and geophysics. What drove those pursuits was a love of problem solving and a fascination with the use of computational approaches to modeling physical phenomena.

My Ph.D. thesis involved modeling the coupled ocean–atmosphere system to better understand long-term natural climate cycles. Because the instrumental climate record is so short, I turned to longer-term paleoclimate "proxy" data in an attempt to validate results from the modeling. My analysis of those data eventually led to the now-iconic "hockey stick" curve, coauthored with Ray Bradley and Malcolm Hughes. Though I couldn't have known it at the time, my career and life path were fundamentally altered with the publication of that graph in the late 1990s.

The hockey stick was perceived as a threat by groups opposed to climate action because it spoke a simple truth, conveying the unprecedented nature of human-caused warming in easily understood terms. Still a young postdoc, I would find myself subject to a decades-long campaign of intimidation and vilification by those seeking to discredit our findings, as detailed in my book The Hockey Stick and the Climate Wars.

Initially reluctant to be at the center of the fractious public debate over human-caused climate change, I've ultimately come to embrace that role. I feel privileged to be in a position to influence the societal discourse over what may well be the greatest challenge we face as a civilization.

I am honored to be recognized for those efforts. At the same time, I am acutely aware that too few AGU awards have gone to women scientists in recent years. We need a diversity of scientific voices that reflect the diversity of society itself. I have a 12-year-old daughter who loves mathematics. I want her to grow up in a world that encourages and rewards women in science, technology, engineering, and mathematics (STEM), a world that is replete with female role models. We would all benefit from a more inclusive approach to recognition.

—Michael E. Mann, Pennsylvania State University, University Park
Stefan Rahmstorf was awarded the 2017 Climate Communication Prize at the AGU Fall Meeting Honors Ceremony, held on 13 December 2017 in New Orleans, La. The Climate Communication Prize is funded by Nature's Own, a purveyor of fossils, minerals, and handcrafted jewelry in Boulder, Colo. The prize honors an "AGU -member--scientist for the communication of climate science, and highlights the importance of promoting scientific literacy, clarity of message, and efforts to foster respect and understanding of -science--based values as they relate to the implications of climate change."
Citation
Stefan Rahmstorf has a unique ability to explain science in a highly understandable yet accurate way to diverse audiences, from children to government ministers. He has perfected this ability in writing hundreds of blog articles: He was cofounder of –RealClimate in 2005 and the German –KlimaLounge blog in 2008. His articles are devoted to public understanding of research in the best sense: They do not merely explain results but showcase the scientific method, the way scientists think. He takes his audience seriously in not "dumbing down" the science but using every opportunity to deepen their understanding.
Stefan is remarkable in the breadth of the topics of which he has a firm grasp, not only in his popular writing but also in his research: paleoclimate, ocean circulation, sea level, extreme weather events, global temperature evolution, and more. His scientific publication record is outstanding; he has been honored for his scientific work by being elected a Fellow of AGU in 2010. He has played an important role in advancing both the scientific and public debates on the issues of sea level rise, the slowdown of the Gulf Stream system, and the impact of global warming on increasing extreme weather events.

He has (co)authored four popular books. The Climate Crisis (with David Archer) explains the findings of the Intergovernmental Panel on Climate Change in plain language, lavishly illustrated. Our Threatened Oceans (with Katherine Richardson) provides a highly readable overview of the state of the world ocean. His first book, Der Klima-wan-del (with me), was published also in Korean, Vietnamese, Russian, and Arabic and as an audiobook. Stefan is a father of two, and his latest book is the -award--winning children's book Wolken, Wind und Wetter.

Stefan has acted as a mentor to many young scientists, encouraging and helping them to speak to the media or write their first blog post. He has advised the German government as a member of the German Advisory Council on Global Change for 8 years. He is a -sought--after public speaker, has appeared hundreds of times on radio and TV, and has written countless newspaper articles and commentaries, some of which have been translated into 15 languages. He has a large social media following and is regularly contacted by leading international media.

It was an honor for us to nominate him, and he rightly deserves to be the first scientist working outside the United States to receive the AGU Climate Communication Prize!

—Hans Joachim Schellnhuber, Potsdam Institute for Climate Impact Research, Potsdam, Germany
Response
I am thrilled and humbled to receive this award! Let me first of all thank John Schellnhuber for being such a great communicator and role model and for supporting my climate communication work for more than 20 years now. I also thank those who supported this nomination. I could not do this work without a great network of colleagues around the world with whom I am in constant exchange of information and insights. Many would deserve this prize.
We all share a passion for science. But in addition to that, we are driven by deeply caring for humanity and by the conviction that scientific insight and foresight can prevent avoidable human suffering. Climate change is not just an "environmental" issue; it is foremost a massive problem for human society. A stable climate is a foundation of human civilization. Without it, we could not rely on harvests to feed us every year or build lasting cities on the oceans' shores. Two centuries of climate science have established beyond reasonable doubt that human activities are causing a global warming that is about to catapult us well out of the stable Holocene climate of the past 10,000 years, the period during which human civilization thrived.

Those who understand this threat to humankind have a duty to speak up. All the more so as there are powerful interests on the other side whose income depends on the general public not understanding the science and who have no scruples to go to great lengths to obfuscate scientific findings. This has been amply documented, for example, by the work of Harvard science historian Naomi Oreskes.

That shouldn't deter us from talking truth to power—and to the ostriches, as last year's winner of the AGU Climate Communication Prize, my good colleague Richard Alley, explains in his excellent video series How to Talk to an Ostrich. It's not enough to do good science. As atmospheric scientist and Nobel laureate Sherwood Rowland was quoted as saying in the 1986 New Yorker article "Annals of Chemistry: In the Face of Doubt" by Paul Brodeur, "What's the use of having developed a science well enough to make predictions if, in the end, all we're willing to do is stand around and wait for them to come true?"

So I would like to encourage many more climate researchers to get engaged in climate communication. You might even win a prize. But even more rewarding, you will likely help humanity navigate through the climate crisis with less suffering and loss.

—Stefan Rahmstorf, Potsdam Institute for Climate Impact Research, Potsdam, Germany
Richard B. Alley was awarded the 2016 Climate Communication Prize at the AGU Fall Meeting Honors Ceremony, held on 14 December 2016 in San Francisco, Calif. The Climate Communication Prize is funded by Nature's Own, a purveyor of fossils, minerals, and handcrafted jewelry in Boulder, Colo. The prize honors an AGU ­member-­scientist "for the communication of climate science" and "highlights the importance of promoting scientific literacy, clarity of message, and efforts to foster respect and understanding of ­science-­based values as they relate to the implications of climate change."
Citation
Richard Alley, Evan Pugh Professor of Geosciences, Pennsylvania State University, is a global leader with a phenomenal record of accomplishments in science communication. He is lead author of the Intergovernmental Panel on Climate Change Working Group I report The Physical Science Basis (2007) and has also authored public and general education books, including Two-Mile Time Machine: Ice Cores, Abrupt Climate Change and Our Future, and Earth: The Operators' Manual. Publishers Weekly referred to Time Machine as a "brilliant combination of scientific thriller, memoir and environmental science" and recognized Earth: The Operators' Manual as a book that "thoroughly explains the dynamics of global warming" with a "lively and positive" approach. He is also author and coauthor of numerous interpretation and overview articles in Science, Nature, Scientific American, Proceedings of the National Academy of Sciences of the United States of America, and education journals and supplements.
Richard has also made more than 800 nontechnical presentations to interest groups, the public, industry, and museums and has responded to an estimated 4000 media inquiries and taught a global online course on climate science. In addition, he advised the U.S. president's science office, the U.S. vice president, the U.S. Senate, and congressional committees and senators and provided advice and briefings to many levels of government.

He provided text to the National Science Foundation that was incorporated into a speech by the president of the United States. And he is the author of 335 publications, including 241 in ­peer-­reviewed scientific journals!

Tom Wagner of NASA characterized Richard Alley as an "exceptional researcher…an outstanding communicator…a central figure in policy discourse…. His audiences at scientific meetings typically overflow the room, and he is enviably comfortable speaking to eight-year-olds." He has traversed the continent to share the climate message with audiences, often riding those red-eye flights to make tomorrow's lecture and then share a science discussion in a local school. Search YouTube for "Richard Alley scientist," and thousands of videos that feature Richard's congressional testimonies, public and science presentations, and humorous science music videos appear; his presence goes on and on. In the YouTube video "How to talk to an OSTRICH: 'IT'S US,'" Richard makes carbon balance and isotope geology interesting and enjoyable to everyone.

Richard speaks to all audiences, sharing science, impacts, and wonderful discussions of solutions. He leaves people with greater understanding and confidence that we can address the biggest challenges of our time. How does he do all these things so well and remain our kind, humble, and generous colleague? I cannot imagine anyone more deserving of this AGU Climate Communication Prize.

—James M. Byrne, University of Lethbridge, Lethbridge, Alb., Canada
Response
This honor is deeply humbling. My thanks to Jim Byrne, himself a brilliant climate communicator, to so many colleagues, and to AGU. I have had the opportunity to work with and learn from the best, and I thank them, especially Geoff ­Haines-Stiles. Thanks to Kerry Emanuel. Particular thanks to my wife, Cindy, and daughters, Janet and Karen, a wonderful family who all are outstanding science communicators who helped my efforts.
Climate communication is almost always painted as doom and gloom. But, ultimately, our field empowers, using knowledge to make people better off.

Suppose we were forced to summarize the entire Intergovernmental Panel on Climate Change output as a sound bite. That's impossible, but a scholarly attempt might be, in passive voice, "There is a significant social cost of carbon." Humanity gains good from the energy released by burning fossil fuels, and the price reflects that good, but the carbon dioxide released causes net harm that is not in the price. We could rephrase that as "Society subsidizes fossil fuels." But we could also say, "The economy and the environment will be better off if society uses our knowledge of energy and climate wisely."

I believe all of us understand that living for today and planning for tomorrow involve trade-offs. But even if we calculate with a typical economic "pure rate of time preference," essentially assuming we are more important than our grandchildren, ignoring climate science is still economically inefficient. In some sense, the social cost of carbon is profit waiting to be made, profit we will throw away if we reject science.

People have a history of burning through energy sources far faster than nature makes more, suffering shortages, and then finding something else to burn. We did it with trees, and whales. Now we're doing it with fossil fuels, burning in a few hundred years what took nature a few hundred million years to accumulate. But we are the first generation that truly knows how to build a sustainable energy system. Delaying that transition will lead to damaging climate changes that persist for millennia and beyond; making the transition smoothly may be one of the greatest material accomplishments of humanity.

Our knowledge on climate and energy, used wisely, really can bring more good to more people. Climate communicators have an unfinished, central role to play in helping people see the good, and to reach it. I thank you for including me in the effort.

—Richard B. Alley, Department of Geosciences, and Earth and Environmental Systems Institute, Pennsylvania State University, University Park
Richard C.J. Somerville was awarded the 2015 Climate Communication Prize at the AGU Fall Meeting Honors Ceremony, held on 16 December 2015 in San Francisco, Calif. The Climate Communication Prize is funded by Nature's Own, a purveyor of fossils, minerals, and handcrafted jewelry in Boulder, Colo. The prize honors an "AGU member–scientist for the communication of climate science, and highlights the importance of promoting scientific literacy, clarity of message, and efforts to foster respected and understanding of science–based values as they relate to the implications of climate change."
Citation
Richard Somerville has made monumental contributions to the collective effort to communicate climate change to the public. These efforts include contributions to AGU's own communication and outreach mission. At the AGU Fall Meeting 3 years ago in San Francisco, Richard, working with Susan Joy Hassol and the newly formed Climate Science Rapid Response Team, jointly conducted a series of workshops for climate scientists, providing critical training to these scientists, including the next generation of climate science communicators.
Richard coauthored with Susan Joy Hassol an influential article "Communicating the Science of Climate Change" in Physics Today. In this article, he presented a number of key science communication concepts to the community. For example, the article showed how emissions would have to be ramped down rapidly as the timing of peak emissions is increasingly delayed. The diagram communicates the urgency of climate change mitigation in a compelling manner.

Richard has also played a critical role in organizing the scientific community to more effectively combat the misinformation and disinformation that is sadly so omnipresent in today's media coverage of climate change. He played an influential role, for example, in drafting a letter from 38 climate scientists to counter a particularly misleading op–ed published in the Wall Street Journal. The letter of response began with Richard's very effective rhetorical question: "Do you consult your dentist about your heart condition?"

One of the tougher things for climate scientists to talk about effectively is the relationship between climate change and extreme weather. Too often, scientists, as Richard has noted, lead with what is not known, rather than what is known—a fatal communication blunder. Richard has been out front in talking about the conundrum, coaching a whole generation of climate scientists in how to communicate the actual connections in ways that are effective and accurate.

Richard continues to do all of these things even as he has, along with other University of California, San Diego (UCSD) faculty, developed and begun to teach a new massive open online course (MOOC) on climate change. Entitled "Change in Four Dimensions," the course covers the physical, sociological, technological, and humanistic aspects of climate change.

Richard is currently the primary scientific adviser for Susan Joy Hassol's Climate Communication group while also serving as distinguished professor emeritus and research professor at the Scripps Institution of Oceanography/UCSD.

—Michael E. Mann, Pennsylvania State University, University Park; and Jeffrey T. Kiehl, National Center for Atmospheric Research, Boulder, Colo.
Response
With great humility, I profoundly thank AGU for awarding me its Climate Communication Prize. I thank Jeff Kiehl and Mike Mann for nominating me, and I thank Nature's Own for the cash award that accompanies this great honor. All the previous winners of this prize, Gavin Schmidt, Jeff Kiehl, Kevin Trenberth, and Katharine Hayhoe are my friends and colleagues. I have learned much from them about communicating the science of climate change. I also gratefully acknowledge the late Steve Schneider, who taught all of us. I agree with Steve's wise advice to everyone who communicates science: Know thy audience; know thyself; know thy stuff.
I have also learned much from scientists who have mastered the art of communicating science with the broad public through television, notably Neil deGrasse Tyson and the late Carl Sagan. Many fine scientists have excelled at speaking and writing for the general public, including John Tyndall, who put the greenhouse effect on a firm physical foundation in 1861. Elizabeth Kolbert is a superb science writer who writes often and powerfully about climate change. All these people have inspired me.

I must single out the immense benefit I have had from working on climate communication for more than 25 years with Susan Joy Hassol. Our partnership is unusual. Susan is a professional communicator, not a scientist, but she has acquired a deep understanding of climate science, and she has an uncanny ability to explain complex scientific topics in clear, compelling English. The website -climatecommunication.org showcases many products of our collaboration and is a one–stop shop for anybody who wants to do better at communicating climate science.

There are many obstacles to communicating climate science clearly. Communicating well is like skiing well. Nobody is born an expert skier, but it can be learned, and a good way of learning is taking lessons from experts. We know that excellent science can inform wise policy and that communicating the science effectively can help the world cope intelligently with the challenge of climate change. I hope that many more climate scientists will make the effort to improve their ability to communicate science with the wider world. I thank Sylvia Bal, my wife of 50 years, for her unwavering support. I thank the many colleagues who have worked with me. I thank AGU and Nature's Own for establishing this prize in climate communication and for honoring me with it.

—Richard C. J. Somerville, Scripps Institution of Oceanography, University of California, San Diego, La Jolla
Katharine Hayhoe was awarded the 2014 Climate Communication Prize at the AGU Fall Meeting Honors Ceremony, held on 17 December 2014 in San Francisco, Calif. The Climate Communication Prize is funded by Nature's Own, a purveyor of fossils, minerals, and handcrafted jewelry in Boulder, Colo. The prize honors an AGU -member--scientist for highlighting the importance of promoting science literacy, clarity of message, and efforts to foster respect and understanding of -science--based values as they relate to the implications of climate change.
Citation
Katharine Hayhoe is unique among her generation of scientists. She combines incredible scientific productivity with an ability to connect with the people who most benefit from a better understanding of climate science, whether they be fellow scientists, public office holders, or members of the public.
Katharine has worked with scientists outside the climate community to deliver and translate model data they could use to draw meaningful conclusions about local climate change impacts. She has pioneered methods for downscaling climate models and has found ways to apply them to climate assessments. She has demonstrated leadership in conducting widely cited climate assessments and changing, for the better, the way such assessments are done. For example, in 2008 she and Don Wuebbles took leadership roles in assessments for the city of Chicago and the Great Lakes; she has also been a leader in assessments for the Northeast, California, and the Southeast. Her leadership carried through to the U.S. National Climate Assessment, where she has served as a highly motivated member of the author teams of the 2009 and 2014 national assessments. In recognition of her contributions, she was asked by the U.S. Department of the Interior to prepare a primer on climate downscaling for use by the department's Climate Science Centers and related interests.

Katharine has also volunteered her services as a "scientist on call" for AGU's -question--and--answer service and is a member of the organization's Publicity Committee. She has demonstrated leadership in public outreach at local town halls, at churches, at universities, and at corporations, plus she has given her time to countless newspaper, radio, and television interviews.

She is a communicator who intuitively understands how to connect with audiences on the basis of their perspectives and who accurately conveys her expertise to them. She has done incredible outreach to fellow evangelicals and helped convey climate science through shared community values. Her book A Climate for Change: Global Warming Facts for Faith-Based Decisions has had a large impact on the Christian community. Her widely viewed interview on NOVA for PBS provided powerful insights into the life of a scientist who also is an inspirational woman of faith.

Her willingness to experiment and innovate in science and in communicating science, her commitment to making science relevant to decision makers and the public, and her infectious positivity and passion make Katharine Hayhoe a most deserving recipient of the AGU Climate Communication Prize.

—John E. Walsh, University of Alaska Fairbanks, Fairbanks

—Donald J. Wuebbles, University of Illinois at -Urbana--Champaign, Urbana
Response
I am honored to receive the AGU Climate Communication Prize and, even more, to have the opportunity to walk in the footsteps of the outstanding scientists and communicators who have preceded me. Thank you to AGU, to my colleagues who nominated me, and to Nature's Own for this recognition.
Scientists are on the forefront of documenting global change. We are the ones who measure the impacts human activities are having on our planet. We analyze the data, we run the models, and we draw the conclusions. As such, I believe we have a responsibility: to tell people about what we find.

The sad reality of our world, however, is that climate change is now the most politically polarizing issue in the United States. Credible sources—scientists who understand the problem and can connect climate change to our values and the things we care about—present a real and dangerous threat to those who would maintain the status quo and deny the reality of climate change. Because of that, any outreach or communication we choose to do may come with a hefty price tag. If we are going to stick our heads out of our ivory towers, we have to be willing to give up our rights to be judged fairly and not misunderstood. We can't control what others say of us; we can only be true to who we are, and to the truth we have been given.

That's why it encourages me and fills me with pride when I see how we, as a community, are stepping up to this challenge. Everywhere I go, I hear colleagues discussing effective outreach strategies. New efforts such as University Corporation for Atmospheric Research (UCAR) Climate Voices science speakers network are flourishing. Workshops and webinars offering communication training fill up and overflow. Scientists understand, better than anyone, the magnitude of the problem that confronts us, and we are taking seriously our responsibility to share this information with all affected.

So on behalf of every scientist who has ever visited the grade school down the road, sat down for a long chat with a local news reporter, or given a series of talks at the senior citizen's home, thank you, AGU and Nature's Own, for recognizing and appreciating what we do.

—Katharine Hayhoe, Texas Tech University, Lubbock
Kevin E. Trenberth was awarded the 2013 Climate Communication Prize at the AGU Fall Meeting Honors Ceremony, held on 11 December 2013 in San Francisco, Calif. The Climate Communication Prize is funded by Nature's Own, a purveyor of fossils, minerals, and handcrafted jewelry in Boulder, Colo. The prize honors an "AGU member-scientist for the communication of climate science, and highlights the importance of promoting scientific literacy, clarity of message, and efforts to foster respected and understanding of science-based values as they relate to the implications of climate change."
Citation
We, Kevin's friends and colleagues, are pleased to have prepared his nomination package. Across the broad and expansive climate science community, there are very few people who have a history of sustained engagement like Kevin. Whereas many people have worked to convey the importance of climate change, Kevin has tirelessly done so for decades. In addition, the breadth of his activities is astonishing. It includes innumerable interviews on radio, on television, and in printed media over the past 30 years. He has also taken on many leadership communication roles within the scientific community, including the Intergovernmental Panel on Climate Change to name just one.
But more than quantity, Kevin is known for the quality of his communications. He has been at the forefront of adeptly and accurately conveying our state of knowledge, including the uncertainties and caveats, to a public that prefers to deal with the black-and-white world of certainty. He has worked especially on how storms, rainfall, and extremes can change with climate change and has reframed the way these are talked about from "You can't blame any single extreme weather event on global warming" to "The temperature has increased globally and there's now 4 percent more water vapor in Earth's atmosphere than 30 years ago. As a result, the burden now falls on those who assert there isn't a global warming component to extreme weather events to prove they are correct." He has moved the conversation down a civil yet honest avenue and simultaneously enhanced his own credibility. Through Kevin, the public understands that humans are causing the climate to change and dangerous consequences abound. On the other hand, we have also learned from him there are clear things we can do to reduce the risks of climate change, including reducing our emission of heat­trapping gases.

As a final note, it is important to recognize that communication is not a focus for many young scientists. It is not the metric by which scientists are judged and promoted. It is also fraught with public attacks from those that fear the messages that science has to bring. To these young scientists, the role of AGU in acknowledging the important role scientists play as communicators and the standard Kevin has set are strong motivators. There is a pathway before young scientists who desire to be excellent in their technical work but also excellent at relating their work to the larger society. Kevin and AGU have helped create that pathway.

Simply said, Kevin Trenberth exhausts superlatives, in his research and his multidecade commitment to communication. It was an honor for us to nominate him.

—JOHN ABRAHAM, University of St. Thomas, St. Paul, Minn.
Response
I am delighted to be recognized with this prize. I want to first thank AGU and the prize committee and, especially, Nature's Own for establishing this prize in a field that has become contentious and highly political. It did not used to be this way. Following the media frenzy with the 2007 Intergovernmental Panel on Climate Change (IPCC) report, there was hope at the 2009 Conference of Parties meeting in Copenhagen that an international framework agreement on climate change might be achieved. It was not to be. Planned actions to address issues of climate change were undermined by huge funding of misinformation by vested interests. It was not helped by so-called "climategate" in which many emails illegally hacked from a computer server at the University of East Anglia in the United Kingdom were released, cherry picked, distorted, and misused by climate change deniers. Minor errors in the IPCC report were blown out of all proportion and ineffectively addressed. I was caught up in all this, and one of my many emails went viral: the "travesty" quote in which I bemoaned the inability to close the global energy balance associated with short-term climate variability but which was misinterpreted as saying there was no global warming. These examples highlight failures of communication.
I have long been engaged in providing information and educating the general public since the early days in my career when I was a junior weather forecaster in the New Zealand Meteorological Service in the 1960s. My background is unique in this regard. But the abusive emails and protests I received and other experiences following climategate reinforced my resolve to increase outreach and join other "rapid responders" in correcting misinformation and in providing information on climate change and how it is manifested. I greatly thank John Abraham, who led my nomination for this prize and who has been leading the rapid response team with Scott Mandia. I also thank the other seven nominators, many of whom could also qualify for this prize. It is wonderful to see that AGU has joined in and increased outreach on climate (and other) issues.

I have given many public lectures to mostly appreciative audiences of all sizes, and I would like to encourage other climate scientists to speak out about and publicize our wonderful science and not be daunted by the inevitable abusive emails they will receive: Don't take them personally. Unfortunately, scientists who publish an important climate paper must expect abusive responses, but I implore them not to retreat into the ivory tower. Instead, they should look forward to some of the highly appreciative letters of thanks that come from groups to whom talks have been given. Climate change affects us all and especially the future generations. It is important and an ethical issue. I regard it as our responsibility to reach out and do what we can in as many ways as we can conjure up. Please join us in educating the public about climate change and thus building the political will to put an appropriate price on carbon.

—KEVIN E. TRENBERTH, National Center for Atmospheric Research, Boulder, Colo.
Jeffrey T. Kiehl was awarded the 2012 Climate Communication Prize at the AGU Fall Meeting Honors Ceremony, held on 5 December 2012 in San Francisco, Calif. The Climate Communication Prize is funded by Nature's Own, a purveyor of fossils, minerals, and handcrafted jewelry in Boulder, Colo. The prize honors an "AGU member-scientist for the communication of climate science, and highlights the importance of promoting scientific literacy, clarity of message, and efforts to foster respected and understanding of science-based values as they relate to the implications of climate change."
Citation
Jeffrey Kiehl's career has been marked by exceptional accomplishments with identifiable impacts in both scientific understanding of climate and leadership of national and international research programs. He has made seminal research contributions to our understanding of many aspects of climate variability and climate change, and he is recognized internationally as a leading climate modeler. For his contributions, Jeffrey has received numerous professional awards. He is a Fellow of both the American Geophysical Union and the American Meteorological Society.
Building on his immense foundation of scientific research, Jeffrey is a leading communicator of climate science, in part because of his profound interest in the human treatment of the natural world. Much of the last decade of Jeffrey's professional career has been dedicated to promoting climate science literacy to a wide range of the public sector. He has organized many professional meetings and discussions on this topic. He has spoken about climate science to groups including executives of the fossil fuel industry, petroleum geologists, renewable energy businesses, and religious organizations. He has presented to the National Organization of Information Technologists and Librarians, the international Mensa association, senior citizen groups, and a large number of psychology groups. Jeffrey co-organized and coled a recent meeting in Portland, Oregon aimed at bringing diverse communities together to discuss existing divisions around climate change. He organized a highly successful Aspen Global Change Institute workshop that included speakers from the fields of philosophy, psychology, religious studies, filmmaking, and anthropology.

Jeffrey's presentations employ images and narratives that are specific to these diverse audiences. He has tended to the important tenet in communications that one must properly frame information for a specific audience. His presentations typically explore both the science and psychological dimensions of communicating climate change science. Importantly, Jeffrey is extremely dedicated to teaching other scientists, especially those early in their careers, how people may resist the message of anthropogenic climate change and how one can work through these resistances.

In his presentations, Jeffrey not only presents climate change science in a way that is accessible to the public, but also includes the audience in the process by asking them to share their personal feelings about the issue. This process allows the listeners to become an integral part of the learning process, an approach that has enabled those who are initially resistant to the message of climate change to open up. Jeffrey has not only brought the science of climate change to the public, but also has worked on approaches to improving how we communicate climate science. His unique background as both a climate scientist and psychologist has provided the framework for this novel work in science communication.

In summary, Jeffrey Kiehl is one of the top climate scientists in the world, and he is passionate about communicating climate science to a diverse range of audiences. He is committed to helping other scientists improve their communication skills. Jeffrey is an extremely deserving recipient of the Climate Communication Prize from AGU.


–James W. Hurrell, National Center for Atmospheric Research, Boulder, Colorado
Response
I thank James Hurrell for his gracious citation of my work on communicating climate science to the public. I am deeply moved by his summary of my work over these past years. It clearly reflects how passionately I feel about this work and how important communication is for our field. I thank the Prize Committee for their recognition of my work and Nature's Own for supporting this important AGU prize. As climate scientists, I feel we have a duty to convey our research to the public in meaningful ways. This is especially true given that much of our scientific research is supported by tax paying citizens. I also believe there is a moral imperative to communicate our research to the world. Our understanding of the significant climatic changes occurring now and those that will occur in the future places a great burden on all of us as scientists. We cannot hold onto our science like some protected treasure, but must convey both the facts and the serious implications of our science to more than just our peers.
Unfortunately, in today's world, our various approaches to communicate the science of climate change are often confronted with a very sobering social and political reality. A reality that seems less than receptive to science, in general. It is easy to get discouraged amidst the apathy, distortion, and personal threats focused on the communication of climate science. I admire those in our community who have chosen to work so hard to communicate climate science to society and who have been attacked professionally and personally by those who don't want the facts of climate change to leave the pages of peer reviewed journals. We must continue to deliver the best science in the best ways to the public. Interestingly the word "communication" holds within it the root "common," deriving from "public" and "shared by many." So, by definition, to communicate means to share with the public.
Over the past several years, I have experienced the thrill of sharing science with the public, from speaking to small groups of the elderly up to organizations including hundreds of people. For the most part, I have found a deep civility among the public. I believe the majority of people want more information on the science of climate change. I also believe we can develop better ways to convey these facts. Perhaps it is my training in psychology that led me to begin to ask not just what people thought about climate change, but what they felt about the issue. In asking about people's feelings I found a whole new dimension to climate communication. I continue to enjoy exploring new ways to frame climate science in ways that better connect people to the issue. I am especially pleased to see so many young scientists yearning to learn new ways to communicate science to the public. If the people want to hear more about the science, and scientists want to work on providing this science, then there is hope for our future.


–Jeffrey T. Kiehl, National Center for Atmospheric Research, Boulder, Colorado
Gavin A. Schmidt was awarded the 2011 Climate Communication Prize at the AGU Fall Meeting Honors Ceremony, held on 7 December in San Francisco, Calif. The Climate Communication Prize is funded by Nature's Own, a purveyor of fossils, minerals, and handcrafted jewelry in Boulder, Colo. The prize honors an "AGU member-scientist for the communication of climate science, and highlights the importance of promoting scientific literacy, clarity of message, and efforts to foster respected and understanding of science-based values as they relate to the implications of climate change."
Citation
Tonight we celebrate Gavin Schmidt as the first recipient of the AGU Climate Communication Prize. In this citation we speak for over 2 dozen individual scientists around the world who were cosignatories on four independent nominations led by Kim Cobb, Peter deMenocal, Stephen Schwartz, and Martin Vermeer. More important, we speak for the many beneficiaries of Gavin's exceptional abilities and accomplishments in setting the record straight on climate science for scientists and the general public.
Founded by Schmidt and others in 2004, the RealClimate.org blog has become the Web site on climate science that specialists and nonspecialists alike have learned to rely upon. It consists of weekly plain-language articles contributed by Schmidt and other scientists, each followed by hundreds of comments from the online community. This Web site has become the "go to" resource for informed, factual, and often entertaining summaries of current climate science issues. The numbers speak for themselves: RealClimate has had over 15 million hits since 2004, with 27 million page views (or about 5000 visitors per day on average). RealClimate articles have been translated into 12 other languages by native-language climate scientists.

In addition to his public outreach activities, Gavin Schmidt is a highly accomplished climate scientist. Gavin is the author of more than 90 peer-reviewed papers on aspects of climate forcing and sensitivity. His work has enjoyed an average of 43 citations per paper. This thorough grounding in climate science is essential to Gavin's outreach activities.

Climate scientists compete with a wide variety of nonscience entities in satisfying the public's thirst for information about climate change science. As noted in a recent AGU article, 97% of publishing climate scientists agree that humans have a role in present climate change anomalies, but the percentage of U.S. citizens agreeing with this statement is now closer to 50%. These figures speak to the need for communicating to society what is known about climate change and its uncertainties. Gavin leads the charge, bringing clarity and rigor to climate science communication on a daily basis.

Perhaps the best way to appreciate Gavin's impact is to imagine what it would be like if he were not here. How many climate scientists would speak out about the reality and causes of climate changes happening right now? How many would stand up to well-coached climate change contrarians on live television? How many would be willing to commit hours each day to setting the scientific record straight in the face of countless readers eager to find fault?

In summary, Gavin Schmidt is both an outstanding climate scientist and an outstanding communicator of climate science. He has transformed the climate science dialogue on the Web and thereby elevated communication of this science among scientists, within the research community, and to the broader public.


—Kim Cobb, Georgia Institute of Technology, Atlanta; Peter deMenocal, Lamont-Doherty Earth Observatory of Columbia University, Palisades, N. Y.; Stephen E. Schwartz, Brookhaven National Laboratory, Upton, Long Island, N. Y.; and Martin Vermeer, Department of Surveying, School of Engineering, Aalto University, Aalto, Finland
Response
First, let me thank AGU, my nominators, and all the people who have been so supportive since this was announced. I also thank Nature's Own for endowing this award. I am profoundly touched.
A few years ago, people at meetings would occasionally tell me they liked a paper I had written. More recently, the people who notice my name badge usually mention that they liked something I wrote on RealClimate.org or said in an interview.

I don't think this is because my papers have gotten less interesting—indeed I'd like to think the converse is true. Rather, it is a sign that communicating science at multiple levels reaches far more people than you might have thought.

Climate science now encompasses so many diverse fields that it is impossible for any us to have a complete grasp. Being part of the global climate modeling group at NASA has been key to my ability to integrate scientific fields, but the unanticipated side effect has been that it also helped enormously in translating the science for the outside world.

Science journalism is perhaps inevitably drawn to what is new (and news), not what is known and understood. Yet new science is at the edge of our understanding—it is the part of science that is most contested, most exciting, and sometimes completely wrong. This is part of scientific progress, but the focus on novelty can present a distorted view because the context that explains why these results matter is often missing.

For most fields this poses few problems, but for some politically contested areas like climate change science, it can feed confusion and is often used by people who want to exaggerate scientific uncertainty for political purposes. It takes scientists speaking out to provide that missing context, to show by example why the scientific method is sound, and to explain what the state of the science is. Conversations about our science will continue regardless of what we do, but only by speaking about our expertise will those conversations be informed by the actual science, as opposed to some lobbyist's interpretation of it.

For the future, I hope that this prize will serve as a beacon that shows that the science community values the effort that goes into explaining how and why we do the things we do. It should also serve as encouragement to many young scientists and graduate students who I know are bursting with enthusiasm to tell their stories.

Communication is not a waste of our time; indeed we have no time to waste.

—Gavin A. Schmidt, NASA Goddard Institute for Space Studies, New York
Honors Contacts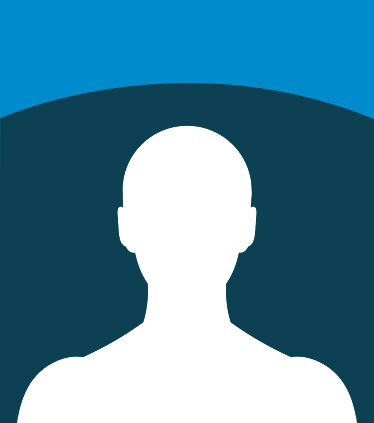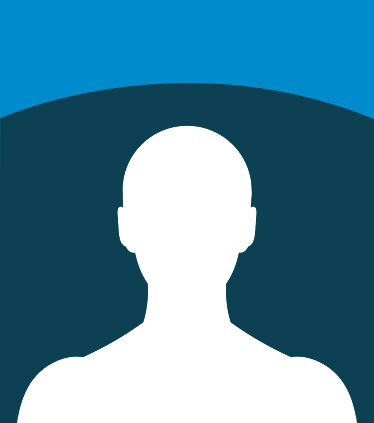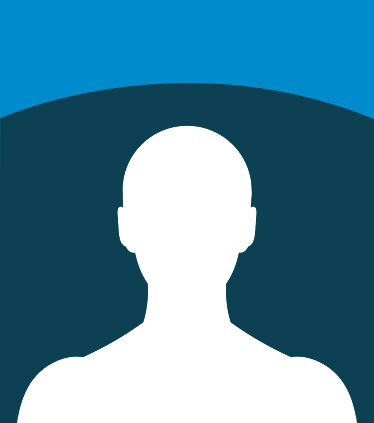 Hannah Hoffman
Program Manager, Fellows