What is the Bright STaRS program?
Each year, we invite middle and high school students participating in after-school and summer research experiences in Earth and space science to participate in the Bright Students Training as Research Scientists (Bright STaRS) program. The program provides a dedicated forum for around 100 students to present their own research results to the scientific community and learn about exciting research, education, and career opportunities in Earth and space science. It is a free program that is held each year during AGU's Fall Meeting.
Recent participants in the Bright STaRS program have included students from across the country and around the globe. If you are a student or program advisor interested in participating in this program, please contact Diana Ibarra, ISF Academy in Hong Kong.
Read the latest Eos article about the program.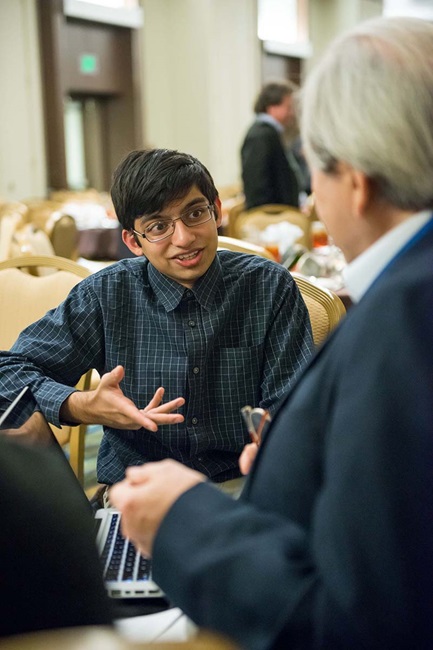 How the Program Works
Participating students are required to submit at least one abstract, which may be a group abstract, by the Fall Meeting abstract deadline in July. The student must be the lead author on the abstract and no late abstracts are allowed. Students presenting through Bright STaRs will receive:
Publication of their abstract in the Fall Meeting abstract database

A dedicated morning poster session in the Fall Meeting poster hall to present their research

A complimentary registration that allows them to attend scientific sessions and exhibits at the Fall Meeting

Access to the Fall Meeting academic showcase, which offers information on approximately 40 institutions offering Earth and space science undergraduate and graduate degree programs

A luncheon with AGU leaders

Time to explore and learn by visiting the exhibit hall, attending an oral session, or reviewing posters in the poster hall