AGU Climate Intervention Engagement
Facilitating the Development of an Ethical Framework
Share your comment on AGU's proposal to lead the development of an ethical framework to guide the research and possible deployment of climate change intervention measures.

In a whitepaper released 1 June 2022, AGU describes its plans to lead and facilitate the development of an ethical framework to guide the research and possible deployment of climate change intervention measures.
Climate change is a global threat. As such, scientific and technology organizations and funders are increasingly devoting attention and resources to climate intervention research and, in some cases, already pursuing large-scale testing. Climate intervention measures include carbon dioxide removal and solar radiation management. The National Academy of Sciences and other authoritative bodies have called for "a code of conduct" and governance structure to guide the research, potential scaling and possible deployment of these intervention measures.
We are convening a diverse panel of international advisors to take part in designing an ethical framework that will guide decisions about the potential use of intervention technologies. Multiple workshops and other global stakeholder alignment engagements are already in progress to gain broader input and awareness.
AGU is not taking a position about specific climate interventions, but AGU is making the case that a robust body of scientific evidence about climate intervention and an ethical framework should be available as society weighs its options for managing and abating climate change. This framework will guide appropriate decisions about the potential deployment of climate intervention technologies by acquiring better knowledge about the spectrum of approaches and their consequences. Past efforts to guide challenging science and technology research will inform development of the climate intervention ethical and governance framework. The framework is a collaborative effort that builds on the work of such authoritative scientific and ethics bodies.
At the November 2022 United Nations Framework Climate Change Conference, commonly referred to as COP27, AGU seeks opportunities to collaborate with other organizations and demonstrate the crucial role of science in just solutions, policy, and research.
Our position on climate change is clear: immediate and coordinated actions to reduce greenhouse gas emissions and build resilience should be prioritized to protect human, biodiversity, economic well-being, and global security. The ethical framework for climate intervention is a critical part of these actions
For media inquiries, please contact +1 (202) 777-7396, or [email protected] (UTC-5 hours).
In alignment with AGU's strategic plan and its policy on addressing climate change, AGU is convening an advisory board to work in partnership with other global organizations toward the development of this ethical framework. To start, AGU and members of this advisory board will foster conversations about the framework and its potential governance structure at international convenings, such as the upcoming United Nations Conference of the Parties (COP27), which will be held in Egypt this November.

Our Advisory Board is still taking shape but as we convene for the important work before us, we wanted to share AGU's progress so far on this exciting new initiative. The full, final advisory group list is still in formation so please visit here again for additions and updates.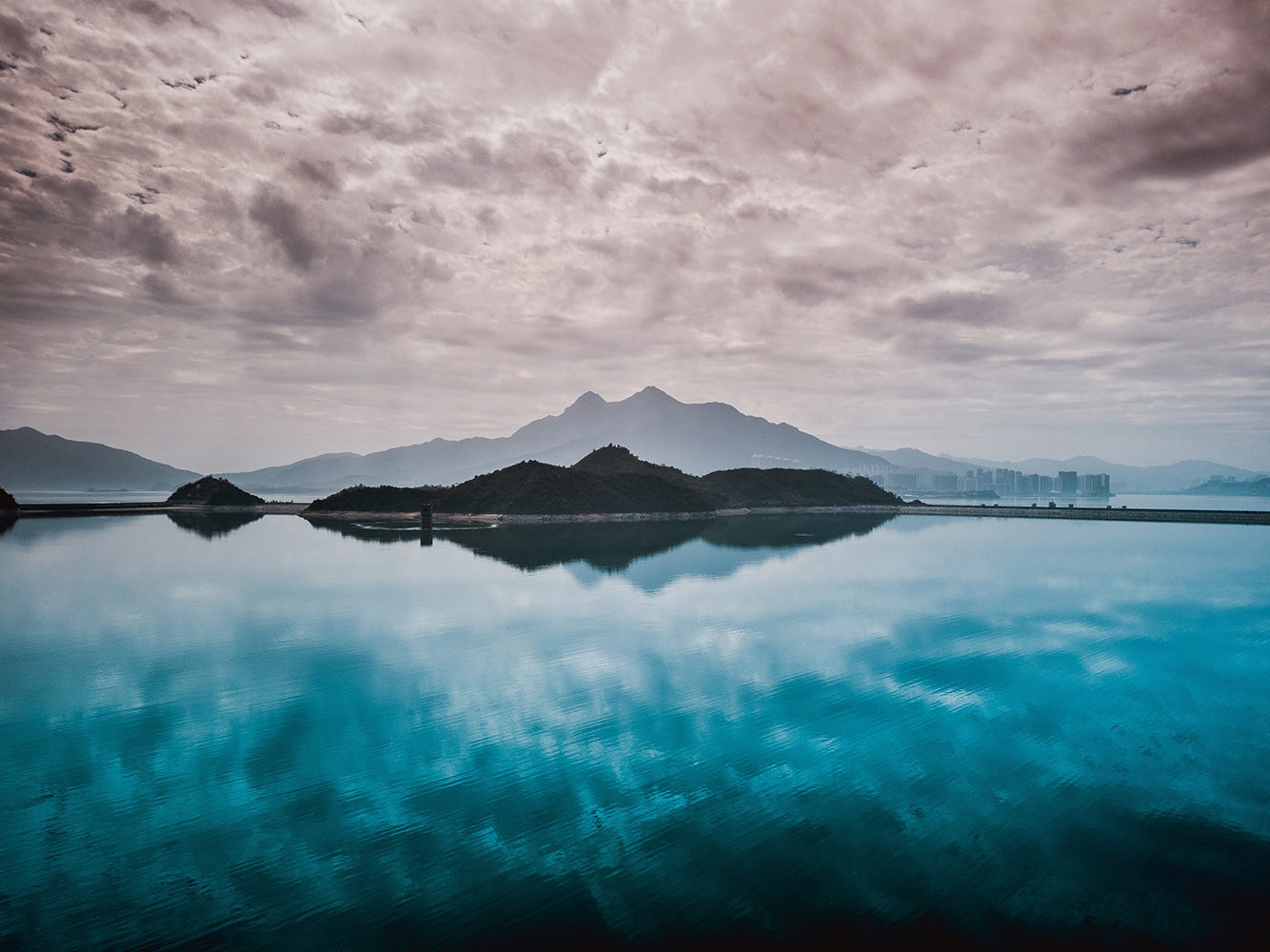 Margaret Leinen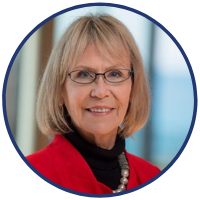 Dr. Margaret Leinen is the Director of Scripps Institution of Oceanography and Vice Chancellor for Marine Science of University of California at San Diego. She is an ocean biogeochemist and paleoceanographer whose research includes study of ocean carbon cycling and the role of the oceans in climate. Leinen is currently co-chair for the Decade Advisory Board for the UN Decade of Ocean Science for Sustainable Development. During 2017 and 2018 Leinen was a US Department of State Science Envoy for the oceans to Latin America and the Pacific.
She served as Assistant Director for Geosciences, U.S. National Science Foundation (NSF) from 2000-2007. She has also served as the President of the American Geophysical Union, President of The Oceanography Society and Chair of the AAAS Section on Atmospheric and Hydrospheric Science.
She is a Fellow of all three societies and a elected member of the American Academy of Arts and Sciences.
Brad Ack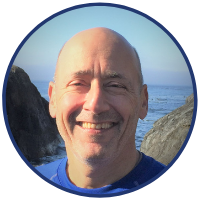 Brad is an environmental innovator 30+ year career has spanned from the tropical forests of Latin America, high deserts of the American southwest, and the US Pacific NW to extensive work throughout the global ocean. Brad has worked for both government and NGOs at senior levels, at the intersection of science, policy and innovation, designing and implementing innovative conservation and sustainability initiatives.
Brad currently serves as Executive Director and Chief Innovation Officer for Ocean Visions, a partnership of leading North American research and academic institutions and innovators, investors and practitioners of ocean restoration. Ocean Visions is working to build momentum for a new ocean-climate repair and solutions agenda; to unlock new intellectual and financial investments in ocean-climate solutions; to source, develop and scale innovations that repair and restore critical components of the ocean-climate system.
Previously Brad served as Senior Vice President, Oceans at WWF-US; Regional Director-Americas for the Marine Stewardship Council; and Executive Director of the Puget Sound Recovery Program in the State of Washington. He directed conservation programs for the Grand Canyon Trust and started his career in Latin America working on sustainable development around protected areas.
Vinya Ariyaratne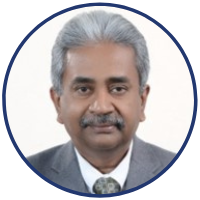 Dr. Vinya Ariyaratne is the President of Sarvodaya Shramadana Movement of Sri Lanka. Sarvodaya is Sri Lanka's largest non-governmental grass roots development organization. Dr. Ariyaratne is a Public Health Specialist. He also serves as the Chair of the Sarvodaya Institute of Higher Learning (SIHL). He has extensive experience in community health, development, disaster management and peace building.
Working both at the grassroots level and at policy level, Dr. Ariyaratne has promoted popularization of science and technology in rural communities of Sri Lanka. Dr. Ariyaratne obtained Doctor of Medicine (M.D.) Degree from the De La Salle University, Philippines, and Master of Public Health (M.P.H.) degree from the Johns Hopkins University U.S.A., Master of Science M.Sc. and Doctor of Medicine (MD) in Community Medicine from University of Colombo, Sri Lanka. He was a Visiting Fellow at the Liverpool School of Tropical Medicine, U.K. and a Chevening Fellow at the Nuffield Institute of the Faculty of Medicine and Health of the University of Leeds.
In 2012, Dr. Ariyaratne was attached to the Heller School for Social Policy and Management of the Brandeis University U.S.A. as a Visiting Senior Lecturer and Feldman Engaged Scholar. In 2014, Dr. Ariyaratne received the Social Entrepreneur of the Year Award from the Schwab Foundation/World Economic Forum.
Araya Asfaw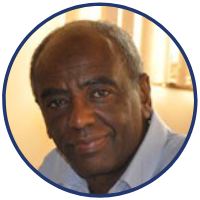 Dr. Araya Asfaw serves as Executive Director of the Horn of Africa Regional Environment Centre and Network, an organization working towards uniting academia and practitioners to promote environmental conservation, natural resource management, while facilitating strengthening and advocating for sustainable development and environmental governance across the Horn of Africa.
Currently, the Network consists of more than 40 members, of which Ethiopia has the largest share of about 40 percent. Dr. Asfaw earned his PhD in Physics, Master of Engineering and BSc in Mechanical Engineering from Howard University, Washington DC. He worked as a research scientist at various national laboratories in the US (including the National Institute of Standard and Technology, Center for Advanced Microstructure and Devices, Lawrence Livermore National Laboratory and the Advanced Light Source of Lawrence Berkeley National Laboratory) before joining the physics Department of Addis Ababa University in 1996.
He served as Dean of the Faculty of Science at Addis Ababa University for four years. As Dean, he also facilitated the transformation of the Geophysical Observatory and initiated the establishment of the Gullele Botanic Garden, a joint programme between Addis Ababa City Administration and Addis Ababa University.
Antonio Busalacchi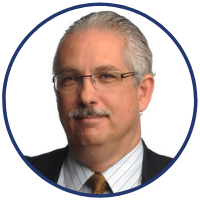 Dr. Antonio J. Busalacchi Jr., has been president of the University Corporation for Atmospheric Research (UCAR) since August 2016. Prior to his appointment at UCAR, he served as director of the Earth System Science Interdisciplinary Center (ESSIC) and professor in the Department of Atmospheric and Oceanic Science at the University of Maryland. After receiving a Ph.D. in oceanography from Florida State University, Dr. Busalacchi began his professional career at NASA's Goddard Space Flight Center.
Miranda Boettcher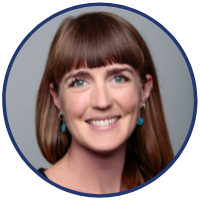 Dr. Miranda Boettcher is a Research Associate at the German Institute for International and Security Affairs (SWP) in Berlin, and an affiliated member of the Environmental Governance Section at the Copernicus Institute of Sustainable Development, Utrecht University, the Netherlands.
She is currently working on the German-government (BMBF)-funded project ASMASYS (Unified ASsessment framework for proposed methods of MArine CDR and interim knowledge SYnthesiS), developing a transdisciplinary assessment framework for marine carbon removal, with a focus on identifying political (in)feasibility frontiers. Additionally, Miranda is a member of the United Nations Joint Group of Experts on the Scientific Aspects of Marine Environmental Protection (GESAMP) Working Group 41: Ocean Interventions for Climate Mitigation.
She is currently an Earth System Governance Research Fellow. She was an Oxford Martin Visiting Fellow at the University of Oxford's Institute for Science, Innovation and Society in 2018, and a Visiting Researcher at the Australian-German Climate and Energy College at the University of Melbourne in 2019. She has previously worked as a Research Associate at the Institute for Advanced Sustainability Studies in Potsdam, Germany, Research Analyst for Foresight Intelligence in Berlin, Germany, an Investigator at the Mintz Group in San Francisco, USA, and a Graduate Researcher at the University of Heidelberg's Department of International Relations in Heidelberg, Germany.
Michael Conathan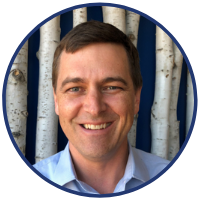 Michael (Mike) Conathan is an ocean policy specialist, writer, and editor with over 15 years of experience driving action on international, federal, and regional marine and maritime initiatives with a focus on growing the sustainable Blue Economy. He currently serves as a Senior Policy Fellow for Ocean and Climate with the Aspen Institute's Energy & Environment Program and runs an independent consulting business supporting clients in the public, private, and nonprofit sectors with their government relations, convening, and policy development needs.
Prior to joining Aspen in 2018, he launched the ocean policy program at the Center for American Progress after spending five years supporting Senator Olympia Snowe (R, ME) as the lead staffer on the U.S. Senate Subcommittee on Oceans, Atmosphere, Fisheries, and Coast Guard. Mike prioritizes relationships, listening, and mediation in his work which centers on the belief that compromise and collaboration are fundamental to durable policy solutions.
Mike holds an M.A. in Marine Affairs from the University of Rhode Island and a B.A. in English Literature from Georgetown University and now lives in South Portland, Maine with his lobster-catching wife, Dungeons & Dragons-obsessed teenage son, and frisbee-chasing chocolate lab.
Chris Field
Dr. Chris Field is the Perry L. McCarty Director of the Stanford Woods Institute for the Environment and Melvin and Joan Lane Professor for Interdisciplinary Environmental Studies. His research focuses on climate change, especially solutions that improve lives now, decrease the amount of future warming, and support vibrant economies. Recent projects emphasize decreasing risks from coastal flooding and wildfires.
Field was the founding director of the Carnegie Institution's Department of Global Ecology, a position he held from 2002 to 2016. He was co-chair of Working Group II of the Intergovernmental Panel on Climate Change from 2008-2015, where he led the effort on the IPCC Special Report on "Managing the Risks of Extreme Events and Disasters to Advance Climate Change Adaptation" (2012) and the Working Group II contribution to the IPCC Fifth Assessment Report (2014) on Impacts, Adaptation, and Vulnerability.
His widely cited work has earned many recognitions, including election to the US National Academy of Sciences, the American Academy of Arts and Sciences, the Max Planck Research Award, the Roger Revelle Medal, and the Japan Prize.
Karen Florini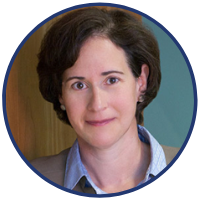 Karen Florini is Vice President for Programs at Climate Central, where she oversees Climate Central's program initiatives and engages with key strategic partners.
Prior to joining Climate Central in 2017, Karen served as Deputy Special Envoy for Climate Change at the State Department. Previously she spent more than two decades at Environmental Defense Fund, working both on environmental health and on climate change.
She earned a law degree at Harvard, where she was Editor-in-Chief of the Harvard Environmental Law Review, but now regards herself as a recovering lawyer. As an undergraduate at Oberlin College, she dual-majored in biology and environmental policy.
Stephen Hammer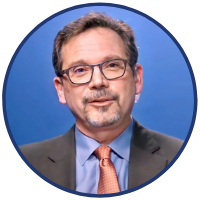 Dr. Stephen Hammer serves as an Advisor, focused on International Climate Policy and Strategy, with the World Bank's Climate Change Group in Washington DC. In this role he leads the Bank's climate-related engagement with the G7, G20, UNFCCC, and the UN Secretary General's climate team. He serves as a key advisor to senior management, and represents the World Bank on numerous global commissions and working groups focused on climate finance, and was one of the key movers behind the creation of the Coalition of Finance Ministers for Climate Action, a group which he continues to advise on strategic matters.
Prior to his current role he served as Manager, Climate Policy for the World Bank Group, where he led a team of 60 scientists, economists, technical experts, and consultants focused on frontier research on climate change and development topics and the provision of climate-related advisory services to clients and Bank teams.
Before joining the World Bank, Dr. Hammer was a member of the faculty at MIT's Department of Urban Studies and Planning (DUSP), and prior to that, he taught at Columbia University's School of International and Public Affairs, where he founded and directed the Urban Energy Program. Dr. Hammer holds a PhD from the London School of Economics.
Bruce Hewitson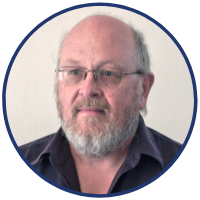 Dr. Bruce Hewitson is the South Africa National Research Chair on Climate Change and director of the Climate System Analysis Group (CSAG) at the University of Cape Town.
Research interests span a range of issues on regional climate change, including climate modeling, downscaling, the interface of climate science and society, and capacity building of young scientists and for decision makers. A special interest is around individual and institutional ethics and values in responding to climate change in the context of the global north-south dynamic.
Bruce was a coordinating lead author in the Intergovernmental Panel on Climate Change 3rd, 4th, 5th Assessment Reports and lead author on the IPCC 6th Assessment Report. He has held a range of international responsibilities and currently co-chairs the World Climate Research Program's core project on Regional Information for Society. He has led a wide range of projects focused on new analytical methods, climate change and cities, regional climate change projections, seasonal forecasting, climate uncertainty, and the intersection of climate information and ethics.
Bruce is currently focusing on new ways to enhance the usability of regional climate information for decision makers in contrasting contexts.
Marion Hourdequin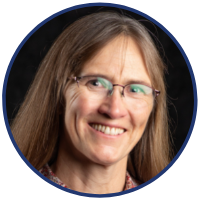 Marion Hourdequin is a Professor of Philosophy at Colorado College (Colorado Springs, Colorado, USA). Her research focuses on environmental ethics, climate ethics, and climate justice. She is the author of Environmental Ethics: From Theory to Practice (Bloomsbury) and has published work in a variety of journals, including Environmental Ethics; Environmental Values; Ethics & the Environment; Ethics, Policy, & Environment; Science, Technology, & Human Values; and Ethical Theory and Moral Practice.
Professor Hourdequin is President of the International Society for Environmental Ethics (ISEE) and Associate Editor for Environmental Ethics. She recently served on a National Academy of Sciences study committee focused on approaches to solar geoengineering research and research governance. She earned her Ph.D. in philosophy at Duke University (2005) and her undergraduate degree in ecology and evolutionary biology at Princeton University (1995).
Anna-Maria Hubert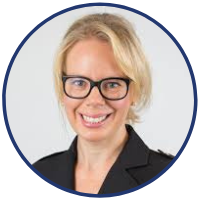 Anna-Maria Hubert is an Assistant Professor in the Faculty of Law at the University of Calgary. She is also an Associate Fellow at the Institute for Science, Innovation, and Society at the University of Oxford. Anna-Maria's research interests lie generally in the area of public international law, focusing on the law of the sea, international environmental law, international human rights law, and law and policy relating to the regulation of science and emerging technologies.
Anna-Maria has published widely on the topic of the regulation and governance of climate engineering. From 2015 to 2018, Anna-Maria was the lead on the Geoengineering Research Governance Project (GRGP), a joint initiative of the University of Calgary, IASS-Potsdam and the University of Oxford. The project sought to enhance understanding about the complex issues posed by climate engineering techniques, and to analyse the changes required in governance and legal frameworks necessary to enable effective oversight in this space in line with accepted principles. A key output from this project with the development of a draft Code of Conduct for Responsible Geoengineering Research (2017).
From 2013 to 2015, Anna-Maria worked at the Institute for Advanced Sustainability Studies (IASS) in Potsdam, Germany, as part of an interdisciplinary research group studying the implications climate engineering interventions. She has acted as a consultant and provided information and advice to governments, treaty bodies and intergovernmental organisations, NGOs, and scientific institutions on this topic. This included serving as advisor to IUCN at the meetings of the 1972 Convention on the Prevention of Marine Pollution by Dumping of Wastes and Other Matter and its 1996 Protocol, which led to the adoption of an amendment on marine geoengineering in 2013.
Penehuro Fatu Lefale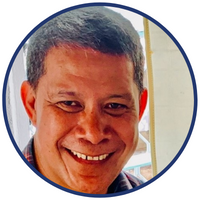 Penehuro Fatu Lefale is an internationally acclaimed climate and policy analyst. Lefale has a long history of work in international climate science and policy implementation – most notable of his achievements includes: work at the Second World Climate Conference (SWCC) in 1990, where, together with a small team from Small Island Developing States (SIDS), established the Alliance of Small Island States (AOSIS); he was one of the first Pacific people involved in the negotiations of the United Nations Framework Convention on Climate Change (UNFCCC); and, a UN Intergovernmental Panel on Climate Change (IPCC) Nobel Peace Prize Contributor in 2007, in his role as Lead Author for the Small Islands chapter of the IPCC Fourth Assessment Report (AR4).
As Director of LeA International Consultants (NZ), Lefale is the Senior Climate Policy advisor to the Government of Tokelau, where he co-developed the Living with Change Strategy and Implementation Plans that guide Tokelau's climate program. He is a Professional Member of the American Meteorological Society and the Royal Society of New Zealand, and has authored a number of papers on climate science and climate policy from a Small Islands perspective.
Craig McLean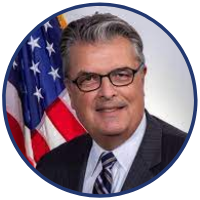 Craig McLean, is the recently retired director for NOAA's Office of Oceanic and Atmospheric Research (OAR), which is responsible for NOAA's research enterprise, including laboratories and programs across the country. Prior to this position, McLean served as deputy assistant administrator for OAR's Programs and Administration, as executive officer of the National Ocean Service, and was the founding director of NOAA's Office of Ocean Exploration.
McLean served in uniform for nearly 25 years, retiring from NOAA's Commissioned Corps in the grade of captain. He served aboard hydrographic, oceanographic, and fisheries research ships. McLean also served as NOAA's acting Chief Scientist for the past five years, and is a past U.S rep to Intergovernmental Oceanographic Commission of UNESCO.
McLean is also an attorney and has practiced marine resource law for NOAA. He has been awarded the Department of Commerce Silver and Bronze Medals, the NOAA Corps Commendation Medal, and Special Achievement Medal. He is a frequent speaker on ocean related subjects, drawing on his diverse NOAA career experience in fisheries, coastal and marine area management, directing research, law, and both surface and submerged marine operations. He is a past-president and chairman of the Sea-Space Symposium.
Carlos Nobre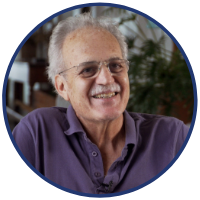 Carlos Nobre is an Earth System scientist from Brazil, currently associated with Institute for Advanced Studies, USP. He obtained a PhD in Meteorology at MIT in 1983. Nobre's work mostly focuses on the Amazon and its impacts on the Earth system. He chaired the Large-Scale Biosphere-Atmosphere Experiment in Amazonia (LBA). He has been an author of several IPCC reports, including the 2007 report that was awarded the Nobel Peace Prize.
He was director of Center of Weather Prediction and Climate Studies (CPTEC-INPE), and the creator of Center for Earth System Science (CCST-INPE) and of the National Center for Monitoring and Early Warning of Natural Disasters (CEMADEN). He was National Secretary for R&D Policies at Brazil's Ministry of Science, Technology & Innovation and President of Brazil's Agency for Post-Graduate Education (CAPES). He is co-chair of the Science Panel for the Amazon (www.theamazonwewant.org) and the director of the Amazonia 4.0 project to promote a standing forest bioeconomy for the Amazon (www.amazonia4.org). He was International Secretary of the American Geophysical Union (AGU).
He is a foreign member of the US National Academy of Sciences and the Royal Society, and member of the Brazilian Academy of Sciences and the World Academy of Sciences. He was awarded several prizes including the Volvo Environmental Prize and the AAAS Science Diplomacy Award.
Daniel O'Connor
Dr. Daniel O'Connor is the Head of Research Environment at Wellcome and until 2019 was the Head of Humanities and Social Science. He has a PhD in the History of Medicine and was previously on the faculty at the Johns Hopkins Berman Institute of Bioethics. He has published articles on the ethical challenges of using social media in healthcare, on the ethics of human enhancement, and on the history and politics of bioethics.
The Research Environment team works to ensure that all of the research that Wellcome funds is open, engaged, ethical, efficient and equitable. The team leads Wellcome's activities in research culture, open research and open access, bioethics, the social and cultural impact of research, researcher-led engagement, and connecting Wellcome's community of researchers.
Silvia Peppoloni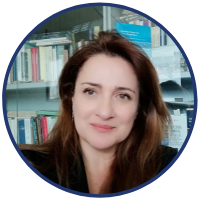 Sylvia Peppoloni is a PhD geologist, researcher at the Italian Institute of Geophysics and Volcanology. Her scientific activity concerns georisks, geohazards and their communication to society. She is an international leader of geoethics, fully involved in the base research on philosophy of geosciences, focusing on ethical, social and cultural implications of geoscience knowledge, research and practice, and on key concepts for society such as sustainability, prevention, adaptation and geo-education.
Professor at the University of Rome "Sapienza" and Viterbo "Tuscia" (2008-2011), she is founding member and Secretary General of the International Association for Promoting Geoethics, Director of the School on Geoethics and Natural Issues, Councillor of the International Union of Geological Sciences, Chair of the Ethical Advisory Board of the Integrated Carbon Observation System, Councillor of the Geological Society of Italy.
Work package/task leader and member of advisory boards in European projects, editor of volumes on geoethics, she is Editor in Chief of the SpringerBrief in Geoethics and of the Journal of Geoethics and Social Geosciences. She has been awarded in Italy with prizes for science communication and natural literature. Among her publications, she has written the chapter on Ethics for the Elsevier Dictionary of Geology.
Peter Schlosser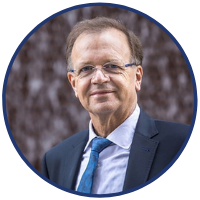 Dr. Peter Schlosser is the vice president and vice provost of the Julie Ann Wrigley Global Futures Laboratory at Arizona State University. He is the University Professor of Global Futures and holds joint appointments in the School of Sustainability, the School of Earth and Space Exploration in the College of Liberal Arts and Sciences, and the School of Sustainable Engineering and the Built Environment in the Ira A. Fulton Schools of Engineering. The laboratory has been launched to harness the innovative capacity of academia and develop options for sound management of the planet. Professor Schlosser joined ASU in 2018.
Professor Schlosser is one of the world's leading earth scientists, with expertise in the Earth's hydrosphere and how humans affect the planet's natural state. He comes to ASU from Columbia University where he was the Maurice Ewing and J. Lamar Worzel Professor of Geophysics and Chair of the Department of Earth and Environmental Engineering, Professor of Earth and Environmental Sciences, and the deputy director and director of research at the Earth Institute. He also was a member and the founding chair of the Earth Institute faculty and a member of the senior staff at the Lamont-Doherty Earth Observatory. His prior positions included a professorship at the University of Heidelberg and a visiting professorship at the University of Washington-Seattle. He is a member of the German National Academy of Sciences, an elected fellow of the American Association for the Advancement of Sciences, the American Geophysical Union, and the Explorers Club.
We welcome your input to help shape an ethical framework around the following eight Preliminary Ethical Framework modules:

1. Guiding Principles
2. Protecting Societal Interests, Public Participation and Representation
3. Environmental Justice
4. Data Principles, Data Sharing, Transparency
5. Guidance on Scaling
6. Guidance on Governance, Monitoring, and Compliance
7. Carbon Dioxide Removal (CDR) Technology Specific Guidelines
8. Solar Radiation Management (SMR) Technology Specific Guidelines
Our initial goal is to help shape the framework to a point of advanced global discussion by the Conference of Parties, COP27, in November 2022. This work will be done by partnering and co-leading with other respected authoritative organizations and global governing bodies to establish this governance framework. We also propose addressing guidance for ocean-based carbon dioxide removal research as a first step in this overall effort.