JpGU-AGU Student Travel Grant
JpGU-AGU Student Travel Grant
The JpGU-AGU Student Travel Grant provides travel assistance to student presenters traveling from outside of Japan to attend the JpGU-AGU joint meeting in May 2020. Awardees will receive $1000USD in funds. Travel grant funds are provided after the meeting and are not meant to reimburse specific travel costs (i.e. airfare, hotel, etc.), but to help recoup the overall costs of your travel.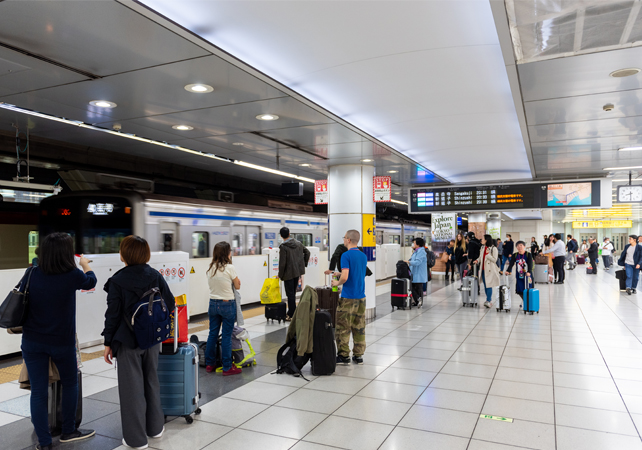 Eligibility and application requirements
Preference is given to applicants from demographic groups who are underrepresented in Earth and space science. Your application will be assessed for diversity and financial need by current income range. Applicants who pass the first round of selection based on those parameters are then reviewed on the following criteria:
Be a first author presenting a paper or poster at the Meeting

Be an enrolled high school student, two- or four-year undergraduate student or graduate student at an academic institution (Not Eligible: recent graduates and postdoctoral fellows)

Have successfully submitted an abstract prior to filling out your travel grant application. You must include your abstract reference number on the application

Demonstrate sufficient funding to cover your meeting registration and travel expenses

Traveling to the meeting from outside Japan (may not be a resident of Japan).
Grants payment
If offered a travel grant, you are responsible for booking and organizing your own transportation and housing. You must pay your own meeting registration fee and all other travel costs.
Grant recipients must physically check in at the Meeting in order to provide proof of attendance. Funds will not be disbursed unless your attendance has been confirmed.