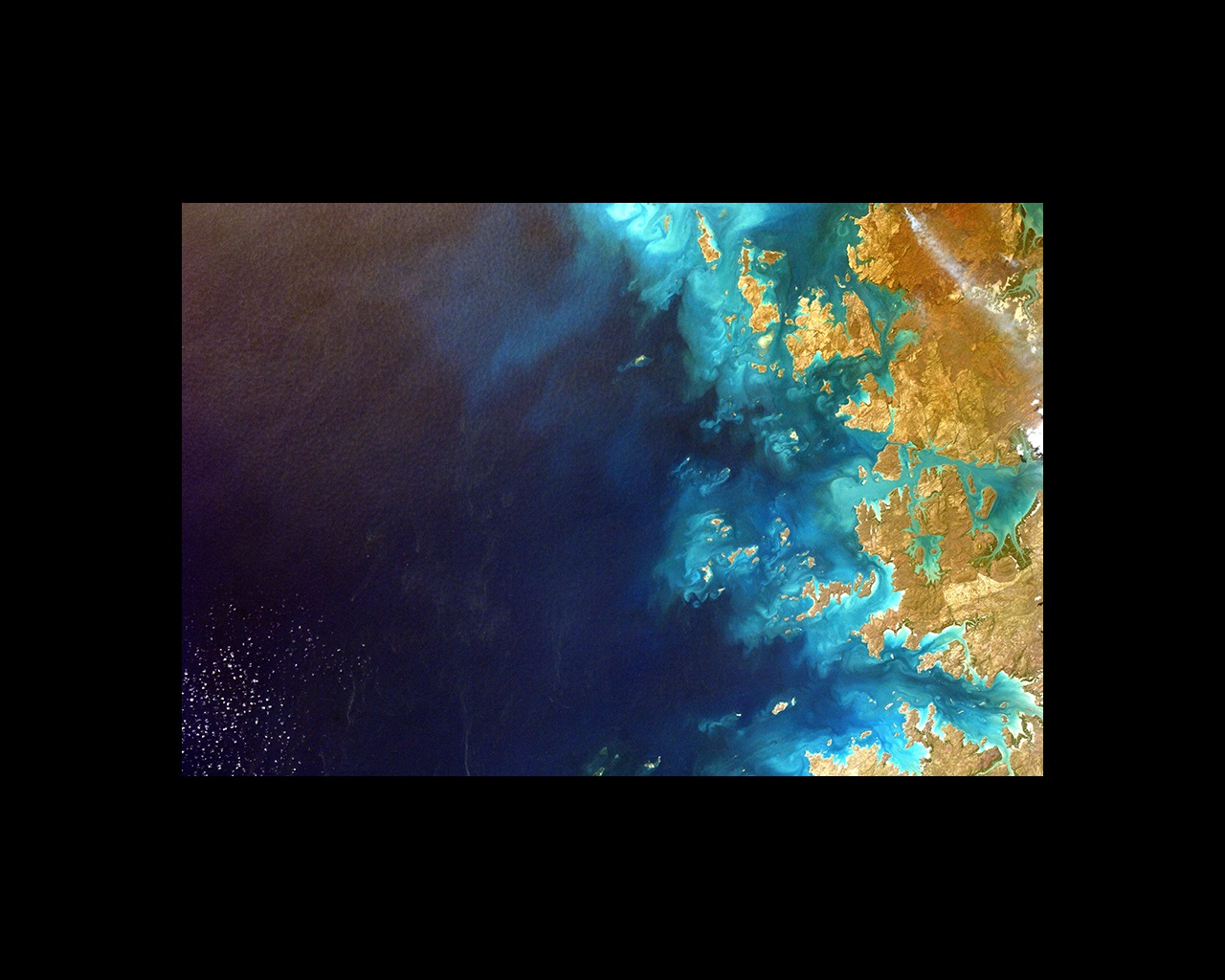 AGU Presidential Citation for Science and Society
Presidential Citation for Science and Society
The AGU Presidential Citation for Science and Society was created to honor individuals or institutions who work to connect science to the broader public.
Since the honorees may lie outside the traditional science community, the Presidential Citation is awarded outside AGU's formal honors process.
Any AGU member or staff person can nominate someone to receive an AGU Presidential Citation. The Presidential Citation, which may be awarded at any time, is approved at the discretion of AGU's President, in consultation with AGU's Board of Directors or the Board Executive Committee. When evaluating Presidential Citation candidates, the AGU president and board members follow the same criteria [PDF] used to evaluate potential AGU partners and sponsors, which includes a balanced consideration of AGU's mission, values, and ethics, recognizing the full diversity of our community.
Nominate Someone for AGU's Presidential Citation for Science and Society.
AGU's mission is to promote Earth and space science for the benefit of humanity – which is most successful when science is connected to society. Help AGU to recognize extraordinary science and society work by nominating a worthy recipient – whether or not they are a scientist!
Nominate
Presidential Citation recipients
2020 recipient
The teams who created the "Call for a Robust Anti-Racism Plan for the Geosciences," led by Dr. Hendratta Ali and "No Time for Silence," led by Dr. Vernon Morris.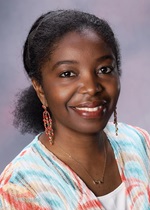 These two teams created an important dialogue and a framework for being anti-racist in geosciences that is being used by organizations around the world to make our community more diverse and inclusive. Their work served as the foundation to AGU's eight deliberate steps that we committed to taking to support our Black and Brown family, friends, colleagues and students.
"Call for a Robust Anti-Racism Plan for the Geosciences"
Dr. Hendratta Ali, Associate Professor, Geosciences, Fort Hays State University, Geolatinas Advisor
Erika Amir-Lin, Geoscientist, American Water Works Association, Denver, CO
Dr. Jennifer Bauer, Research Museum Collections Manager, University of Michigan, Museum of Paleontology
Dr. Rocío P. Caballero-Gill, Co-Founder & Executive Officer - GeoLatinas
Julia Cisneros, Graduate Student, University of Illinois Urbana-Champaign, Leadership Council – GeoLatinas
Dipa Desai, Graduate Student, University of Massachusetts Amherst
Maitri Erwin, Microsoft Corp., Houston SEG (exploration) Foundation Board, and Women's Network Committee Advisory Board,
Dr. Lis Gallant, Department of Geography, University of Cambridge, Cambridge, United Kingdom, Leadership Council - GeoLatinas,
Dr. Nicole Gasparini, Associate Professor, Tulane University, New Orleans GSA Fellow
Kiara Jeannelle Gomez, Graduate Student, University of Texas at Austin, Austin
Dr. Benjamin A. Keisling, Postdoctoral Fellow, Lamont-Doherty Earth Observatory, Columbia University, Palisades
Dr. Julie Libarkin, Professor, Michigan State University, GSA Fellow
Dr. Robert Mahon, Assistant Professor, University of New Orleans, New Orleans
Dr. Erika Marín-Spiotta, Professor; University of Wisconsin-Madison, Madison, Leadership Council - Earth Science Women's Network
Dr. Blair Schneider, Associate Researcher and Science Outreach Manager, University of Kansas, Kansas geological Survey
Dr. Sarah Sheffield, Assistant Professor, The University of South Florida, Florida, GSA Fellow
Dr. Kalynda K. Gonzales Stokes, Neuroscientist, SACNASista, McNair Fellow
Leiaka Welcome, Graduate Student, Colorado School of Mines, Golden, Colorado
Dr. Jane Willenbring, Associate Professor, Department of Geological Sciences, Stanford University, GSA Fellow
Darryl Reano, post doc, Florida International University
Dr. Vernon Morris, Professor of Chemistry and Environmental Sciences and Director, School of Mathematical and Natural Sciences in the New College of Interdisciplinary arts and Sciences, Arizona State University and Emeritus Professor, Atmospheric Sciences Program, Howard University
Dr. Lisa White, Director, Education and Outreach, Museum of Paleontology, University of California, Berkeley
Dr. Jose D. Fuentes, Professor of Atmospheric Science, Pennsylvania State University
Dr. Christopher L. Atchison, Associate Professor and Executive Director, The International Association for Geoscience Diversity, University of Cincinnati
Dr. Wendy F. Smythe, Assistant Professor, American Indian Studies and Earth & Environmental Science, University of Minnesota Duluth
Dr. Melissa Burt, Assistant Dean for Diversity and Inclusion, Walter Scott, Jr. College of Engineering; Research Scientist, Department of Atmospheric Science, Colorado State University
Dr. Leticia Williams, Postdoctoral Fellow, NOAA Cooperative Science Center for Atmospheric Sciences and Meteorology, Howard University
Dr. Aradhna Tripati, Director, Center for Diverse Leadership in Science; Associate Professor, Institute of the Environment and Sustainability, Department of Earth, Planetary, and Space Sciences, Department of Atmospheric and Oceanic Sciences, American Indian Studies Center, University of California, Los Angeles
Dr. Belay B. Demoz, Professor of Physics, University of Maryland Baltimore County (UMBC) and Adjunct Professor, Atmospheric Sciences Program, Howard University
Dr. Roy A. Armstrong, Professor of Marine Sciences, University of Puerto Rico at Mayaguez
Tracy Perkins, Assistant Professor, School of Social Transformation, Arizona State University
Alan Gunn, Executive Director, Aspiration
2019 recipient
David Perlman, science editor emeritus of the San Francisco Chronicle
David Perlman was recognized for his work to advance science journalism, covering nearly every major science story for more than 60 years at the San Francisco Chronicle. In 2000, AGU created the David Perlman Award for Excellence in Science Journalism for outstanding science news reporting. Perlman was also the recipient of AGU's Robert C. Cowen Award for Sustained Achievement in Science Journalism in 1997. Perlman has also served as a mentor to scores of science writers and as president of the National Association of Sciences Writers and the Council for the Advancement of Science Writing.
2018 recipients

Gary Peters and Cory Gardner
Senators Gary Peters (MI) and Cory Gardner (CO) are celebrated for their bipartisan efforts to pass the American Innovation and Competitiveness Act of 2017. Together, they were able to pass legislation that strengthens our nation's STEM education pipeline and increases the number of women and underrepresented minorities within the STEM fields.
2016 recipient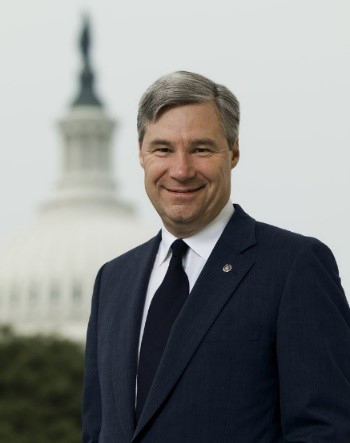 Senator Sheldon Whitehouse
Senator Sheldon Whitehouse (RI) was awarded the Presidential Citation for his tireless efforts to elevate the issues of climate change and STEM education on the U.S. national stage through legislation as well as weekly floor speeches on the issue.
2014 recipients

Senator Barbara Mikulski, Naomi Oreskes, and Eugenie Scott
Senator Barbara Mikulski (MD) was recognized for her efforts to advance funding for the geosciences. Mikulski represented the state of Maryland from 1987 to 2017 and served as chairwoman of the Senate Appropriations Committee, as well as chairwoman of the Senate Appropriations Subcommittee on Commerce, Justice, and Science, which oversees funding for the NASA, NSF, and NOAA.
Naomi Oreskes was recognized for her work as a historian of science, an internationally renowned geologist, author, and affiliated professor of Earth and planetary sciences. Oreskes has written numerous books and articles on the history of Earth and environmental science, including Plate Tectonics: An Insider's History of the Modern Theory of the Earth.
Eugenie Scott, a former university professor, executive director of National Center for Science Education (NCSE) from 1987 to 2014, and chair of NCSE's Advisory Council, was awarded the Presidential Citation for her role as both a researcher and activist in the field of evolution.
2013 recipients

James Balog, Richard Harris, and
Representative Rush Holt
James Balog, a geographer and geomorphologist, was recognized as a leader in photographing and interpreting the natural environment. Balog founded and directed the Extreme Ice Survey (EIS) to document the impact of climate change through a photographic survey of glaciers. This led to the award-winning documentary, Chasing Ice, which was released in 2012.
As an award-winning journalist and correspondent for NPR, Richard Harris was awarded the Presidential Citation for his working bringing science into the homes of millions of people through his unbiased reporting. Over his career as a journalist, Harris has covered important public safety issues such as earthquakes and devastating tsunamis. Harris closely followed the evolving story of climate change for decades.
As a scientist and long-time public servant, Representative Rush Holt (NJ) was recognized for his work promoting STEM education, science, and long-standing strategies for a sustainable environment. During his tenure in Congress, he served on the Committee on Natural Resources, helping secure more than $700 million in new federal funding for science and technology research.
2012 recipients

Google Earth, Jane Lubchenco, and Senator Olympia Snowe
The founders of Google Earth were awarded the presidential citation for demonstrating great vision in the development of their software. Google Earth has made vividly clear the real-world applications and benefits of Earth and space science for communities and individuals. Phil Keslin, who led the development of the Earthviewer application, accepted the award on behalf of Google Earth.
Jane Lubchenco was recognized for her work as NOAA administrator from 2009 to 2013, which focused on restoring oceans and coasts, ensuring continuity of the nation's weather and other environmental satellites, promoting climate science, delivering quality climate products, and strengthening science and ensuring scientific integrity.
Senator Olympia Snowe (ME) was awarded the Presidential Citation for her work recognizing and elevating "the scientific community's calls to action" to address human-caused climate change. During her time as a Senator from 1999 to 2013, she called upon Congress to enact legislation that supported scientific research and addressed the consequences of climate change.