Newly-elected AGU Leaders
The Leadership Development/Governance Committee is pleased to announce the newly-elected volunteer leaders, many of whom will become members of the AGU Board and Council on 1 January 2021. Please join us in congratulating these incoming leaders.
Learn more about 2020 AGU Election Statistics in Eos.
AGU Board of Directors
President-elect:
Lisa Graumlich
International Secretary:
Ligia Pérez-Cruz
Director, Position 1:
Corey Garza
Director, Position 2:
Catherine L. Johnson
Director, Position 3:
Jalonne L. White-Newsome
2020 AGU Election News
Read an Eos article about the election results and get an overview of the leadership transition that's now getting started.

Go
Council, Section, and College of Fellows Results
Council: Student and Early Career
Student: Eleanor Robson
Early Career: Sapóoq'is Wíit'as Ciarra S. Greene
AGU Sections
Atmospheric and Space Electricity
President-elect: David M. Smith
Atmospheric Sciences
President-elect: Allison L. Steiner
Secretary, Composition and Chemistry: Laura L. Pan
Biogeosciences
President-elect: Colleen Hansel
Secretary: Sean Schaeffer
Cryosphere Sciences
President-elect: Bob Hawley
Earth and Planetary Surface Processes
President-elect: Kimberly Hill
Earth and Space Science Informatics
President-elect: Danie Kinkade
Education
President-elect: Kristen St. John
Geodesy
President-elect: Matt Pritchard
Secretary: Bill Hammond
GeoHealth
President-elect: John Balbus
Geomagnetism, Paleomagnetism, and Electromagnetism
President-elect: Suzanne A. McEnroe
Secretary: Paul A. Bedrosian
Global Environmental Change
President-elect: Andrew Dessler
Secretary: Natalie Kehrwald


Hydrology
President-elect: John S. Selker
Secretary: Shirley (Kurc) Papuga


Mineral and Rock Physics
President-elect: Lars Hansen
Secretary: Sally June Tracy


Natural Hazards
President-elect: Guido Cervone
Secretary: Bill Fry


Near-Surface Geophysics
President-elect: Chi Zhang
Secretary: Leah Courtland


Nonlinear Geophysics
President-elect: Raffaele Marino
Secretary: Enrico Camporeale


Ocean Sciences
President-elect: Chuck Nittrouer
Secretary, Marine Geochemistry: Carol Arnosti
Secretary, Marine Geology and Geophysics: Steven D'Hondt


Paleoceanography and Paleoclimatology
President-elect: Kathleen R. Johnson
Secretary: Jennifer Fehrenbacher


Planetary Sciences
President-elect: Paul Byrne
Secretary: Jennifer Whitten


Seismology
President-elect: Martha Kane Savage
Secretary: Colleen Dalton


Science and Society
President-elect: Kevin Reed
Secretary: Heidi Roop


Space Physics and Aeronomy
President-elect: Therese Moretto Jorgensen
Secretary, Magnetospheric Physics: Amy Keesee


Study of the Earth's Deep Interior
President-elect: Anat Shahar
Secretary: Heather A. Ford


Tectonophysics
President-elect: Dan Faulkner
Secretary: Donna Shillington


Volcanology, Geochemistry, and Petrology
President-elect: Costanza Bonadonna
Secretary, Geochemistry: J. Prytulak
Secretary, Volcanology and Petrology: Olivier Bachmann


College of Fellows
Chair-elect: Alan Robock
Contacts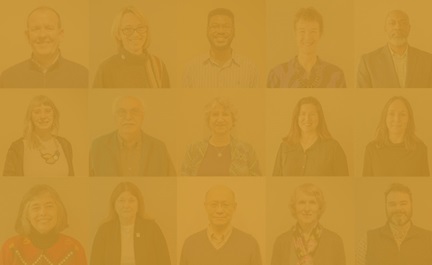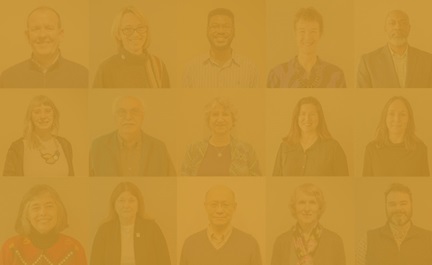 Cheryl Enderlein
Director, Leadership and Volunteer Services
202.777.7502 | [email protected]