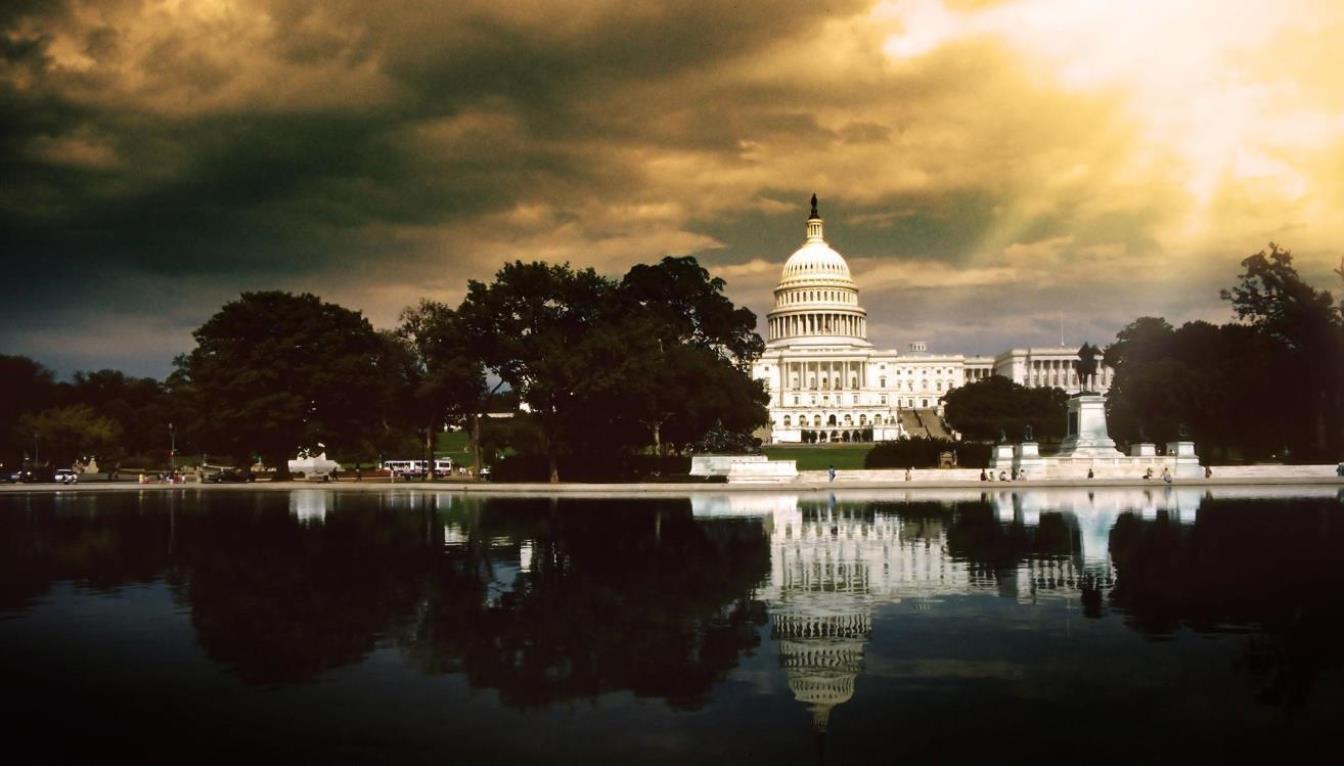 THE AGU LOCAL SCIENCE PARTNERS
AGU's Local Science Partners program cements sciences' place in decision-making and diversifies sciences' Congressional champions by empowering selected AGU members to build trusting, long-lasting relationships with their federal legislators to advance the policy priorities of the AGU community. Our Partners receive skills-building training in key science policy and advocacy skills and work together with AGU's science policy team to use their expertise to connect federal issues to their local communities and states.

Our Local Science Partners bring expertise, passion, and a diverse range of interests to their work integrating the sciences with decision-making. Partners range from early-career scientists to distinguished professors' emeriti; from biologists to geologists to vulcanologists to oceanographers; and from those working in academia to nonprofits to the private sector.

With the skills and training from the Local Science Partners program and the opportunity to attend an annual Congressional Visit Day in Washington, D.C., AGU members will leverage their know-how to influence legislation to benefit humanity and the environment.  

Applications for the 2024 cohort of Local Science Partners are closed.
Learn more about the Local Science Partners
Join
a community of
AGU members focused on building relationships with their federal legislators to advance the Earth and space
science
s
.
Application and Deadline
Applications for
the 2024
cohort of Local Science Partners are closed
. Fill out our online
application
form to apply. Selected applicants will be notified by mid-
October and have until early November to confirm their involvement.
Eligibility
AGU membership is required, but not needed to apply; selected applicants must confirm their membership if accepted. AGU members from all career stages with an interest in science policy and communication based in the U.S. are eligible.

This program is right for you if you:

Want to partner with AGU's science policy team to help advance AGU's policy agenda

Believe policy is a powerful tool in advancing science and creating change.

Are highly interested in science communication and in becoming a science policy advocate.

Recognize that science is important but not the only factor in policymaking.

Are persistent and willing to push for something important.

Expect to live in the same district and state throughout 2024

Are willing to remain nonpartisan when talking to legislators and maintaining a nonpartisan public/media presence.
Term
Our Local Science Partners are onboarded yearly as a cohort and are expected to participate for a minimum of one year. There are no term limits and Partners may remain in the program as long as they wish while staying engaged and completing policy action items.
Duties and time commitment
Depending on what is happening in Congress, Partners typically devote around 2-4 hours to the program per month and/or with their legislator advancing AGU's policy priorities.
Throughout the year, Partners will receive updates about federal legislation, policy action items, and other engagement opportunities.

We also offer several virtual training opportunities and time to virtually connect with Partners in your region throughout the year.
Additionally, we hold an annual 2-day workshop and Congressional Visits Day in Washington, D.C. We receive great feedback on this in-person, two-day event and will be requiring it for first-year participants in 2024. The workshop is tentatively scheduled for 27-29 February 2024.
Lastly, we will hold a luncheon for all Partners at AGU23 in San Francisco, California which is open to our new 2024 Partners.
Orientation
Orientation for
our 2024 Cohort of Local Science
Partners will be held
virtually on
8
November
2023
from 12-1:30pm EST.
Congressional Visits Day in D.C.
Each year, we host our Local Science Partners in Washington, D.C. for a workshop and Congressional Visit Day. The workshop is tentatively scheduled for 27-29 February 2024.
Hotel and travel are covered for active program participants, and it is mandatory for first year Partners.
Perks
To support AGU member engagement and satisfaction, we will have a robust recognition and rewards initiative. This will include:

Several science advocacy skills-building and learning workshops provided throughout the year by AGU's staff and guest speakers.

Letters to department heads or organizational supervisors applauding each participant's program involvement.

Funding for participants to attend a congressional visits day in Washington, D.C. in Winter 2024; and

Fall Meeting registration (dependent on being an active participant throughout the year)
Apply for the Local Science Partners
Applications for the 2024 cohort of Local Science Partners are closed.
see you in 2024
"I feel like I've gained a skillset in sharing why my legislators should support specific legislation. I had a meeting recently with my legislator's office and surprised myself with how I was able to tell this short story of why they should support legislation - I think it was the best narrative I've given! LSP helped me get to this point."
"I was never engaged in policy-related research earlier as silos behavior persist in [the] scientific community but AGU initiative has been a springboard and a great eye-opening experience for me to understand and be a vivid advocate for the importance of science for my own locality, people, scientific funding, to global benevolence…."
"My biggest win is to watch myself communicating the importance of science, policy, and funding, as a local constituent AND scientist, which I have never done before. Thanks, AGU partners!"
"I've gained a better understanding of how to engage with policymakers effectively, and how to build relationships with them and their staffs over time."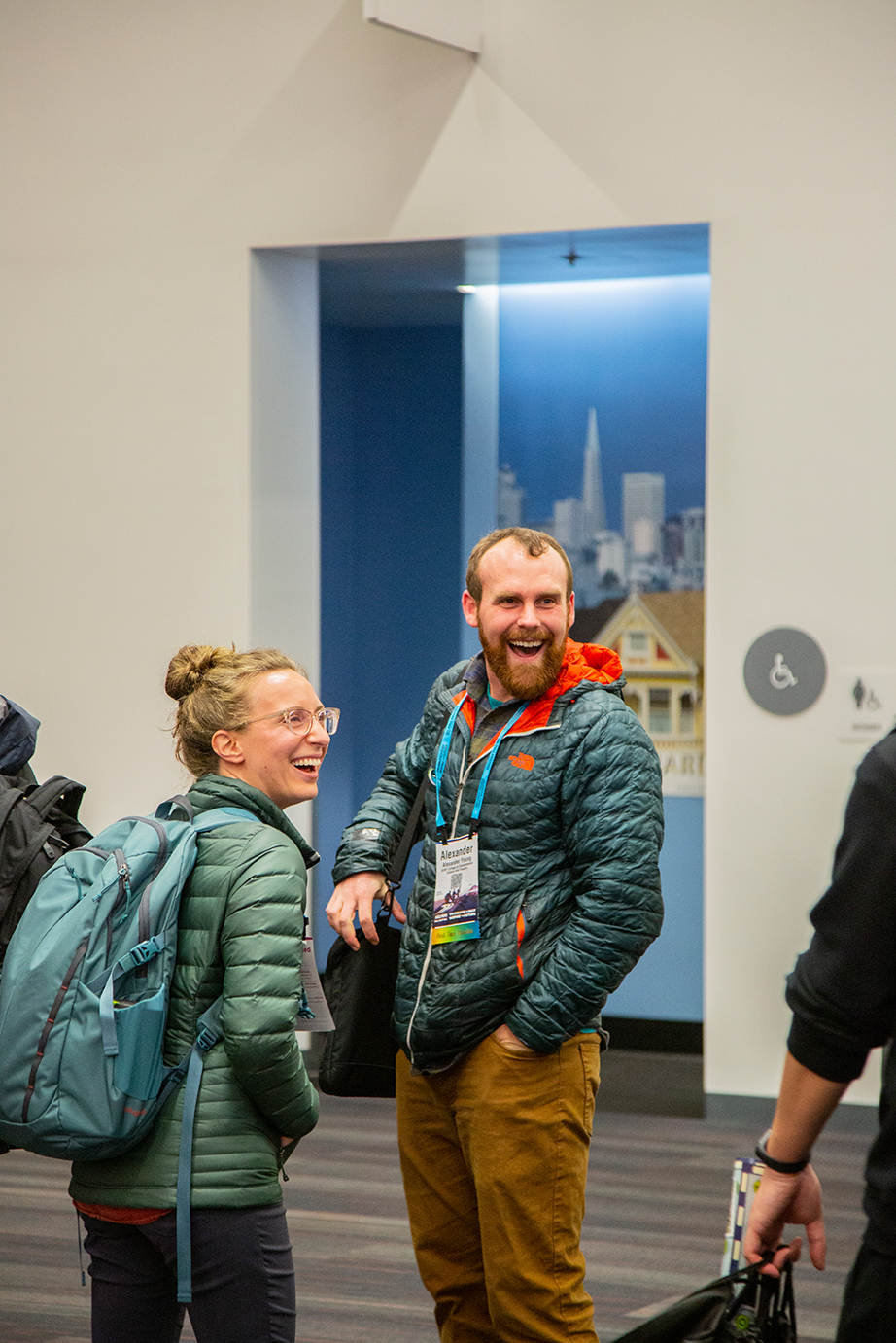 Meet our Local Science Partners
Ben Alterman Southwest Research Institute
Aida Awad American InterContinental University
Monica Barbery Brown University
Kristina Bartowitz American Forests
Rebecca Bearden Geological Survey of Alabama
Bennett Bearden Geological Survey of Alabama
Dellena Bloom University of Florida
Jennifer Bower University of Vermont
Emily Cardarelli NASA-JPL
Anamika Chatterjee Washington University in St. Louis
Sean Clair University of California, Berkeley
Ian Cohen Johns Hopkins Applied Physics Laboratory
Gabriel de Oliveira University of South Alabama
Kate DeMarsh University of California, Merced
James E. Evans Bowling Green State University
Quincy Faber University of Florida
Christa Farmer Hofstra University
Kristi Fink Texas Educational Seismic Project
Emilee Fortier Pennsylvania State University
Ben Gold Vanderbilt University Medical Center
Paul Gruber University of Washington
Vincent Gutschick Las Cruces Academy
Tricia Collins University of Main/Climate Change Institute
Lauren Haygood Oklahoma State University
Lisa Hlinka Queens College, CUNY
Zoe Kanavas University of California, Davis
Brendan Kelly Middlebury Institute of International Studies at Monterey
Justine Kersh Queens College, CUNY
Jisoo Kim Arizona State University
James Kubicki Chair University of Texas at El Paso
Kristopher Larsen Laboratory for Atmospheric and Space Physics
Michèle LaVigne Bowdoin College
Allison Lepp University of Virginia
Gad Levy NorthWest Research Associate
Luz Lim University of Nevada, Reno
Mila Lubeck Massachusetts Institute of Technology
Hannah Mast University of Virginia
Sierra Melton Pennsylvania State University
Jerry Miller Science for Decisions LLC
Maryam Mirabolghasemi Mississippi State University
Kim Moreland University of Texas at San Antonio
Patricia Morris Federation of American Societies for Experimental Biology
Tiffany Napier Syracuse University
Rebecca Neumann University of Washington
Indrani Pal Columbia University
Michael Phillips Illinois Valley Community College
Kristina Pistone Bay Area Environmental Research Institute
Henry Pitts Oregon State University
McKenna Price-Patak University of Alabama in Huntsville
Nabila Riaz Dartmouth College
Dork Sahagian Lehigh University
Meghan Salmon-Tumas Northland College
Christine A. Shields National Center for Atmospheric Research
Arshdeep Singh University of Nebraska, Lincoln
Kamini Singha Colorado School of Mines
Joel Singley Colorado School of Mines
Reggie Spaulding Sunburst Sensors
Anne Tamalavage University of Montreal
Hallie Thompson Radicle Consulting
Amy Townsend-Small University of Cincinnati
David Valentine University of California, Santa Barbara
Michael Wiltberger National Center for Atmospheric Research
Lihsia Yeo Goddard Space Flight Center