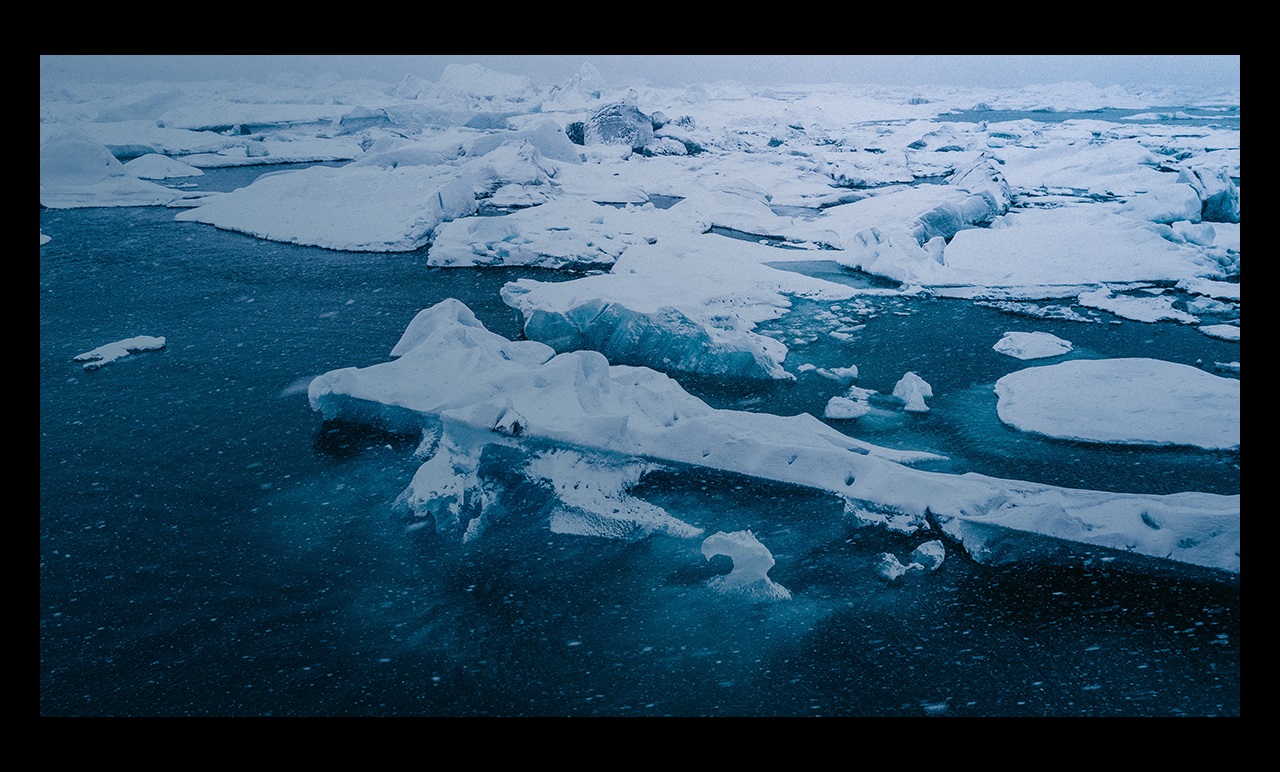 Cryosphere Early Career Award
Information on the award
The Cryosphere Early Career Award is presented annually and recognizes significant early career contributions to cryospheric sciences and technology from honorees within 10 years of receiving their Ph.D.
Formerly known as the Cryosphere Young Investigator Award, the Cryosphere Early Career Award is presented at the Cryosphere section reception during the AGU Fall Meeting.
Award benefits
AGU is proud to recognize our section honorees. Recipients of the Cryosphere Early Career Award will receive the following benefits with the honor:
Award certificate

$700 monetary prize from the National Snow and Ice Data Center

Recognition in Eos

Recognition at the AGU Fall Meeting during the award presentation year

Complimentary ticket to the Cryosphere section reception at the AGU Fall Meeting during the award presentation year.
Nominee Eligibility
The nominee is required to be an active AGU member.
The nominee is required to have primary affiliation with the AGU Cryosphere section.
The nominee must be within 10 years of receiving their Ph.D. or the highest equivalent terminal degree.
The following individuals are not eligible to be candidates for the award during their terms of service:

AGU President;
AGU President-elect;
Council Leadership Team members;
Honors and Recognition Committee members;
Cryosphere section leadership;
Cryosphere Early Career Award Committee members; and
All full-time AGU staff.
Nominator Eligibility
Nominators are not required to hold an active AGU membership.
The following individuals are not eligible to be nominators for the award during their terms of service:

AGU President;
AGU President-elect;
Council Leadership Team members;
Honors and Recognition Committee members;
Cryosphere section leadership;
Cryosphere Early Career Award Committee members; and
All full-time AGU staff.
Supporter Eligibility
Individuals who write letters of support for the nominee are not required to be active AGU members.
The following individuals are not eligible to be supporters for the award during their terms of service:
AGU President;
AGU President-elect;
Council Leadership Team members;
Honors and Recognition Committee members;
Cryosphere section leadership;
Cryosphere Early Career Award Committee members; and
All full-time AGU staff.
Relationships to a Nominee
The following relationships need to be identified and communicated to the Award Committee but will not disqualify individuals from participating in the nomination or committee review process. These apply to committee members, nominators, and supporters:
Current dean, departmental chair, supervisor, supervisee, laboratory director, an individual with whom one has a current business or financial relationship (e.g., business partner, employer, employee);
Research collaborator or co-author within the last three years; and/or
An individual working at the same institution or having accepted a position at the same institution.
Individuals with the following relationships are disqualified from participating in the award nomination process as a nominator or supporter:
Family member, spouse, or partner.
Nomination package
A nomination letter stating how the nominee meets the selection criteria including their significant contributions to cryospheric sciences. Nominator's signature, name, title, institution, and contact information are required and letterhead is preferred;
A curriculum vitae for the nominee;
One to three copies of published peer-reviewed papers or technical reports that illustrate the nominee's contributions;
Two additional letters of support. Supporter's signature, name, title, institution, and contact information are required and letterhead is preferred. We encourage letters from individuals not recently associated with the candidate's graduate institution or employer; and
An optional selected bibliography stating the total, the types of publications, and the number published by AGU.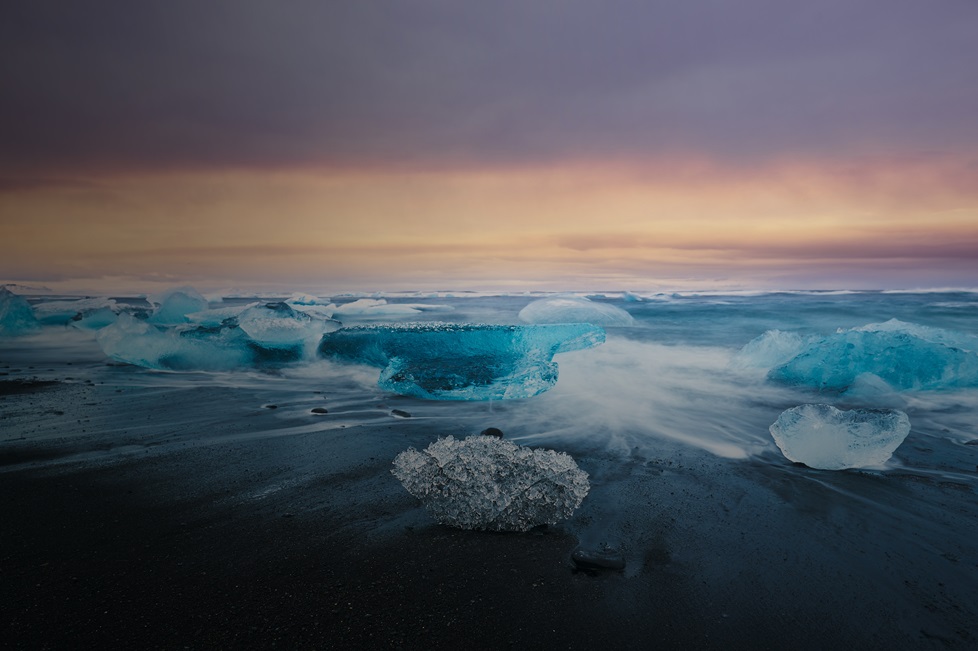 Recipients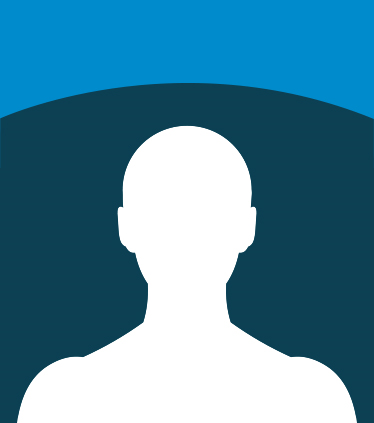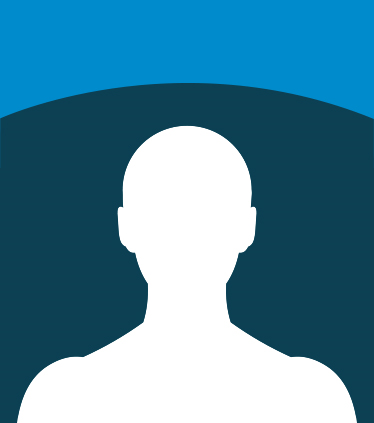 Citation
Lucas (Luke) Zoet conducts innovative laboratory experiments that are targeted toward developing the quantitative understanding of basal mechanical interactions that is essential for process-based descriptions of glacier behavior. He delves deeply into the problems he examines, producing important data sets and insightful interpretations. Luke leads an active group that attracts mentees from a broad range of backgrounds, and he has assembled a productive laboratory with capabilities that are unmatched worldwide. Highlights from the work of Luke and his collaborators include (1) the first empirical demonstration that a common "sliding law" that was developed to describe slip over bedrock is also applicable over the unconsolidated beds that host the fastest ice flow; (2) confirmation that stick-slip instabilities observed along glacier soles can be accurately described using the same constitutive rate-and-state friction laws that are standard model components for capturing transient behavior along tectonic faults (e.g., earthquakes, creeping, episodic tremor, and slip); and (3) laboratory measurements of till transport in dilated shear bands quantifying the direct dependence of till flux on slip speed, and a nonmonotonic response to effective stress. Complementing these important experimental achievements, Luke has also demonstrated his talents and insights through the well-planned collection of novel field data sets, the careful interpretation of noisy remote sensing signals, and the application of numerical techniques to model glaciological and cold-region geotechnical processes. Alongside his impressive scientific contributions, Luke deserves recognition as well for his extensive professional and community service efforts, his mentorship of diverse graduate and undergraduate students, and his outreach to communities that share his indigenous heritage. Recognition of these accomplishments with the Cryosphere Early Career Award is richly deserved. —Alan Rempel, Department of Earth Sciences, University of Oregon, Eugene; and Bernard Hallet, Quaternary Research Center, University of Washington, Seattle
Response
I am deeply honored to receive this award and thankful to Alan, Bernard, Leigh, and Christine for putting forth the nomination. I am also thankful to my family, mentors, colleagues, and students who have contributed so many fruitful ideas and made the experience incredibly fun. I'm indebted to my Ph.D. adviser, Sridhar Anandakrishnan, who gave me the latitude to move into areas that were not well defined and it was unclear whether I could make any progress. Richard Alley always pushed me to ask how things worked, and Neal Iverson showed me many ways to try and address the questions. Examining the physical processes of the cryosphere has been the central focus of my studies. It's my view that constraining the underlying physical mechanisms that drive large-scale phenomena is essential for making accurate predictions. To investigate these processes, I've taken concepts and techniques from many other fields and tried to apply them to the cryosphere. In addition, I think there is much to be gained by linking glaciological processes with the glacial landscapes they produce, but possibly even more to be learned by using glacial landscapes to constrain glaciological processes. I'm excited by the path glaciology is on. It seems like people are continually coming up with new and clever ways to measure something in the field or model an important process. The cumulative impact of these works is ever improving the predictive capabilities of the cryosphere, and the field is moving ahead in stimulating ways. I've lived most of my life in the footprint of the Laurentide Ice Sheet. The way it has shaped the landscape and thereby the communities that live in its footprint has always had a profound effect on me. I've worked to develop reciprocal relationships with these communities knowing that the scientific community can learn from groups who are closely tied to these landscapes but who may traditionally not have had representation in scientific communities. —Luke Zoet, University of Wisconsin–Madison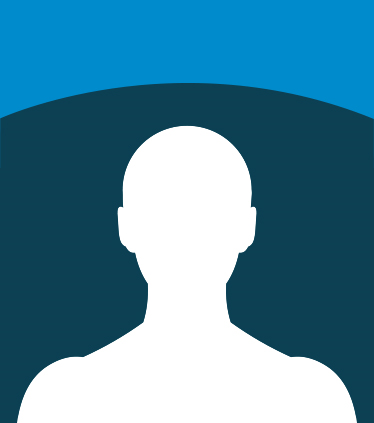 Natalya Gomez received the 2019 Cryosphere Early Career Award at AGU's Fall Meeting 2019, held 9–13 December in San Francisco, Calif. The award is for "significant early career contributions to cryospheric science and technology."
Citation
Natalya Gomez's research is a wonderful example of the power of interdisciplinary thinking in deepening our understanding of the Earth's climate system. Her earliest work as a graduate student in Toronto and at Harvard focused on sea level change in response to future melting of grounded, marine-based sectors of polar ice sheets. She derived an elegant generalization of ice age sea level theory, and her application to projected melting of the Antarctic Ice Sheet (AIS) yielded predictions of far-field sea level rise significantly higher than standard "fingerprint" calculations, a result with profound implications for the coasts of the United States and Europe.
But Natalya pushed further and was the first to recognize that the combined gravitational and deformational effects that produced a fall in sea level at the grounding line of a retreating, marine-based ice sheet would introduce a self-stabilizing feedback on the ice sheet—a fundamentally new twist on the marine ice sheet instability hypothesis. Working with David Pollard and others, she has coupled ice sheet and sea level models to explore the impact of the feedback on ice age dynamics of the AIS and Northern Hemisphere ice cover and projections of AIS evolution in a warming world. The latter, tour-de-force calculations incorporate the complex variability in Earth structure below the AIS. Most major groups active in this area of cryosphere research have contacted her seeking input or collaboration and have begun incorporating her results into their models. She has, in this regard, given a long list of lectures at conferences, workshops, and universities and is a generous contributor to summer schools, notably, the annual Advanced Climate Dynamics Course in Norway. Natalya and her group are currently exploring a range of problems related to ice sheet stability, sea level, glacial isostatic adjustment, and ocean tides in the ice age Earth and the modern world. In collaboration with David Holland, she has actively moved into field-based research, using GPS measurements in Greenland to monitor sea level changes in Disko Bay and ice loss in the Jakobshavn Glacier. In all this work, she combines the insights of a geophysicist with an interdisciplinary philosophy that is, to quote Walt Whitman, "loos'd of limits and imaginary lines." She is an impeccable choice for the Early Career Award of the Cryosphere section of AGU.

—Christian Schoof, University of British Columbia, Vancouver, Canada; and Jerry X. Mitrovica, Harvard University, Cambridge, Mass.
Response
I am deeply moved and honored by the generous words from Christian, Jerry, and others who assembled the nomination. Thank you to the nomination committee for honoring my work with this award. I am incredibly thankful to my many supporters and collaborators. Some people have helped in large and very obvious ways, and I am eternally grateful for them. My deeply caring and supportive Ph.D. advisor, Jerry Mitrovica; generous collaborator and mentor David Pollard; my postdoc advisor, David Holland; the faculty and staff in the Department of Earth and Planetary Sciences and beyond at McGill; numerous researchers in the international community who have mentored and made space for me; my peers in graduate school and beyond; and my research group, who continually amaze me with their abilities. Equally important are the people who have silently contributed or offered encouragement and wisdom along the way. I also thank my family and friends, who have been so supportive through it all, keeping me grounded and bringing care, lightness, and perspective when I most needed it.
I am awestruck by the remarkable progress that the cryosphere science community, including the connected areas of sea level, solid Earth, and climate research, has made since I began, and I believe much of this has come through boldly interdisciplinary initiatives. We are constantly open to jumping in temporal and spatial scales, and between data and modeling in different disciplines, to see interconnections and understand things better. I would like to recognize the massive amount of organizational work that has been done to facilitate these advances. We cannot do it alone in cryosphere science, and it has been so exciting to do it together!

Now, more than ever, it is important to cross disciplinary, cultural, and socioeconomic boundaries. We need to fiercely support each other and a diverse, inclusive, next generation of scientists who are taking on some of the most complex and critical problems of our day in the face of ongoing and future climate change. I feel fortunate to have had so many senior scientists, peers, students, and youth set an inspiring example for me on this front, and I am dedicated to continuing to find ways to pay it forward in the next chapters of my career.

—Natalya Gomez, McGill University, Montreal, Que., Canada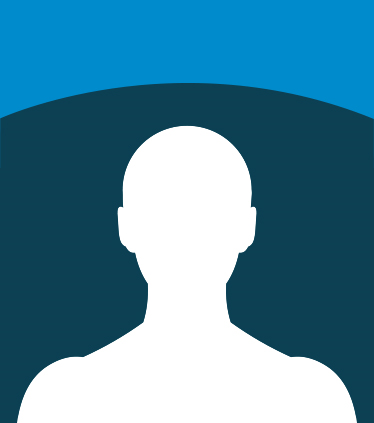 Jan Lenaerts will receive the 2017 Cryosphere Early Career Award at the 2017 American Geophysical Fall Meeting, to be held 11–15 December in New Orleans, La. The award is for "a significant contribution to cryospheric science and technology."
Citation
Advances in computer modeling of cryospheric and polar systems are enabling our field to confidently predict past, present, and future conditions, thereby informing scientific studies, policy, and future planning. Jan Lenaerts's meticulous, diligent, and diverse efforts in the field of modeling have led to major improvements in understanding the surface mass balance of ice sheets. Jan's work has allowed complex and necessary processes to be implemented in models, including wind redistribution of snow, meltwater fluxes, cloud properties, and snow densification.
Jan received his Ph.D., cum laude, in polar meteorology at Utrecht University in the Netherlands in 2013, where his work advanced our knowledge and modeling capabilities for wind redistribution of snow in Antarctica and Greenland. This work included novel field measurements of blowing snow, used in a way that strengthen connections between field measurements and modeling. Since then, Jan has expanded his work, becoming an expert on Greenland and Antarctic ice sheets, global and regional models, and land and atmospheric physics. This work has led to multiple high-impact journal articles, ranging from cloud radiative properties to meltwater retention in snow, and compelling scientific communication, including a well-received TEDx talk.

In 2017, Jan brought his expertise to the University of Colorado, where he continues to advance his work as cochair of the Community Earth System Model (CESM) land–ice working group. Acknowledging Jan's leadership and efforts, Dr. William Lipscomb at the National Center for Atmospheric Research (NCAR) states that "Thanks largely to Jan…CESM is poised to become the world's premier modeling tool for studying ice sheet surface mass balance variability and change." Jan's work with CESM highlights not only his scientific skill but also his strong commitment to the cryospheric and atmospheric communities and unselfish cooperation in his research.

Jan exemplifies AGU's core values in his collaborative work, claiming a diverse set of coauthors, ranging from students to senior scientists. His contributions as a world-renowned modeler, collaborative scientist, and scientific communicator set him apart among his colleagues, and inspire us. With this recognition, we thank Jan for his commitment to improving global and regional models and look forward to his future scientific achievements.

—Lora Koenig, National Snow and Ice Data Center, University of Colorado Boulder
Response
Thank you, Lora, and the nomination committee, for your kind words, and thanks to my colleagues who put this nomination together. While I am deeply honored to receive the Cryosphere Early Career Award, I do not consider it a solely personal recognition; rather, I would like to dedicate it to the collaborative science I have been involved in throughout recent years. The dynamic working environment at the Institute for Marine and Atmospheric Research (IMAU) at Utrecht University has enabled me to develop my own research path. In that regard, special thanks go to my Ph.D. mentor, Prof. Michiel van den Broeke, who unconditionally shared his wide network in cryospheric sciences, enabling me and my fellow IMAU students (thanks all!) to become part of international, multidisciplinary research teams such as the Ice Sheet Mass Balance Intercomparison Exercise (IMBIE), Ice2Sea, and the Intergovernmental Panel on Climate Change (IPCC). I thoroughly enjoyed the years of (trying to) improve the RACMO2 model and (trying to) convince the cryocommunity that it works well but that it is definitely not perfect—and will never be. Getting into contact with the multitude of disciplines within the glaciological community not only allowed me to combine field observations, remote sensing data, and model output but also offered great friendship along the way. Joining the CESM community has been, and still is, a wonderful experience and demonstrates the power of building a shared, collaborative tool across multiple interests and disciplines. This award strengthens my personal motivation to continue my work to understand the climate of Earth's ice sheets and, fueled by the current political climate, to reach out to the general public and the next generation of climate scientists.
—Jan Lenaerts, University of Colorado Boulder
John Paden will receive the 2016 Cryosphere Early Career Award at the 2016 American Geophysical Union Fall Meeting, to be held 12–16 December in San Francisco, Calif. The award is for "a significant contribution to cryospheric science and technology."
Citation
A key to understanding the history, structure, and evolution of ice sheets is being able to observe the geometry and characteristics of the ice/bed interface, as well as the internal structure of the ice. John Paden's pioneering efforts led to the first successful demonstration of synthetic aperture radar (SAR) imaging of an ice bed interface. Using radar systems and processing techniques he developed as a student at the University of Kansas, during his Ph.D. work, John was able to image the ice bed at Summit Greenland, covered by more than 3 kilometers of ice, demonstrating that radars can be used to image the ice/bed interface, even when covered with very thick ice, opening up exciting new opportunities for understanding ice sheet characteristics and processes.
After finishing his Ph.D., he joined VEXCEL Corp. in Boulder, Colo., and in his spare time conducted research on radar direction of arrival (DoA) algorithms and generated 3-D topography of the ice bed using data collected at Summit Greenland with multi-beam radars. This was the first successful application of parametric signal processing algorithms to multibeam SAR data to demonstrate 3-D imaging (imaging across a swath) of the ice/bed interface. This work has laid important groundwork for future mapping of the Antarctic ice sheet bed in 3-D, both with unmanned aerial vehicles (UAVs) and satellites. These novel observations can contribute substantially to models of ice sheet behavior in a changing climate.
In addition to these innovations, perhaps John's greatest strengths and contributions to the cryospheric sciences come from the tremendous service he provides the cryospheric research community through processing and distributing large amounts of airborne radar data. These data have been collected over the past 2 decades through various NASA-sponsored and NSF-sponsored campaigns. John, a veteran of 17 airborne field campaigns in Greenland and Antarctica, has been instrumental in developing the processing software that made these data usable to the scientific community, and to date, more than 100 papers, many of which constitute major scientific breakthroughs, are based on the radar data sets he developed. Some of these include: the first reconciled assessment of ice sheet mass balance, new bed elevation maps for Greenland, improved ice core interpretation, ice-sheet-wide radiostratigraphy, and the rapid retreat of Zachariae Istrom in Greenland. Without John's efforts, these and many other studies would not have been possible or they would have had a far less significant impact. In this sense, John is more than an accomplished researcher and engineer, he is an enabler of a vast array of research, and is an exemplary citizen of the cryospheric community. As one of our colleagues has said, "John has strong shoulders on which many have stood."

As a leader, selfless enabler, valued colleague by many, John has demonstrated himself to be very deserving of this recognition, and we look forward to his continued contributions and scientific and technical leadership in the future.

—Robin Bell, Lamont Doherty Earth Observatory, Palisades, N.Y.
Response
I am deeply honored to receive this award and thankful to those who generously put the nomination together and to the cryosphere community that all this work comes from. I am humbled too because there are many early-career scientists in our community who deserve this award at least as much as myself.
The common theme of my work is that every accomplishment has been part of a team effort and the best motivation the whole way were the amazing people, many now close friends, that I have had the privilege to work with. They, especially my colleagues at KU who work on the radar systems that produce the data that I work with, deserve much of the credit.

I stumbled into this career with a little apprehension in the beginning because it was not my original direction upon entering graduate school, but I became hooked when I realized I could merge my interest in engineering with my desire to contribute in some way to one of the big problems facing humanity. For this, I am grateful to my Ph.D. advisor and committee members Chris Allen, Jim Stiles, and Prasad Gogineni.

By far, the best part of working at CReSIS has been the engagement with the science community. I especially thank the Operation IceBridge team for connecting me with so many scientists that I have since collaborated with and for all the encouragement. I also thank Dorthe Dahl-Jensen and Heinz Miller for their remarkable leadership in research and their leadership of people. It is truly humbling to work alongside them.

Finally, I want to thank my family for being the greatest joy in my life and for being the foundation that supports my ability to passionately pursue my research.

—John Paden, University of Kansas, Lawrence
Sarah Kapnick will receive the 2015 Cryosphere Early Career Award at the 2015 American Geophysical Union Fall Meeting, to be held 14–18 December in San Francisco, Calif. The award is for "a significant contribution to cryospheric science and technology."
Citation
In a warming world, snow is a threatened resource, yet the dynamics of this threat are quite complicated, as evidenced by the 2015 record low snow along the west coast of the United States with simultaneous record high snowfall across the northeast coast. Scientifically, the diminishing snowpack has been well documented with numerous publications, but the authors generally split into two groups: those who specialize in snow processes (yet are not experts in atmospheric circulation and climate change) and those who specialize in atmospheric and/or climatic factors (yet are not experts in snow). Sarah's key contribution to cryospheric science and to society is her deep understanding of both fields. She bridges the gap rigorously in her publications and her communication to both scientists and the general public.
All of Sarah's work demonstrates a balanced approach to reconciling controversial problems dealing with snow and climate change. She presents clearly all sides of each issue (including the strengths and weaknesses of available observational data sets and models) and ties in the observations and model analysis with what we know physically and theoretically to move the science forward productively. In this way, all of her publications demonstrate that prior results (which at first glance may appear contradictory or ripe for climate skepticism) when taken together tell a coherent story—there will be "winners and losers" in snow accumulation in complex terrain because of combinations of orographic precipitation enhancement, warming temperatures (where areas with temperatures well below freezing will be much less sensitive than areas with temperature close to freezing), and atmospheric circulation shifts. Each of her publications provides guidance to where the community's efforts should be focused to answer pressing societal questions about changing snow and water resources.

In addition, Sarah takes considerable effort to communicate her work effectively to a much broader scientific and public audience than the snow hydrology community. Her ability to convey the widespread importance of her work is exemplified by Kapnick et al., published in Nature Geoscience (2014, doi:10.1038/ngeo2269). This paper, in addition to its scientific importance, presented cutting-edge snow hydrology research in a high-profile forum, which is very unusual for the discipline.

It is clear that Sarah not only is an accomplished scholar but is emerging as a key figure in identifying where the research needs to go and exhibiting substantial influence on the field of snow hydrology. She is clearly an emerging leader in the science of snow hydrology.

Previous American Geophysical Union Cryosphere Early Career Award winners have become leaders in their field, and Sarah has clearly demonstrated herself to be very deserving of this recognition and to be counted among the ranks of emerging leaders in the cryospheric sciences

—Robin E. Bell, Lamont-Doherty Earth Observatory, Columbia University, Palisades, N.Y.
Response
Thank you, Robin, for your kind words. I am deeply honored to receive the Cryosphere Early Career Award and thank the National Snow and Ice Data Center for their generous monetary support of it. I am humbled to join the ranks of the previous accomplished awardees.
Throughout my career I have been fortunate to have many people who have stimulated my research and nurtured my creativity and must be thanked here. My Ph.D. adviser, Alex Hall, first suggested I look at California snowpack and has always given me advice and served as a sounding board for my ideas. My postdoctoral adviser, Thomas Delworth, helped me develop as a scientist and still emboldens me to take risks. Jessica Lundquist, Jeff Dozier, Gabriel Vecchi, Elena Shevliakova, George Philander, and Mimi Hughes have all provided support at important stages of my career. My collaborators have all helped take me in new directions. I would also like to thank my family, especially my husband and daughter, for their encouragement and for reminding me that there is a human aspect to my work.

Receiving this award serves as motivation to continue to uphold its legacy and push myself as I conduct my research. I hope I can live up to its significance.

—Sarah B. Kapnick, Geophysical Fluid Dynamics Laboratory, National Oceanic and Atmospheric Administration, Princeton, N.J.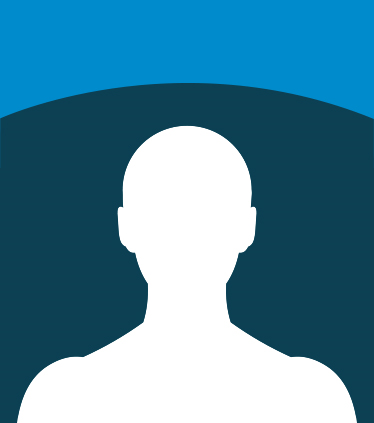 Citation
Ian Hewitt received the 2014 Cryosphere Early Career Award at the 2014 American Geophysical Union Fall Meeting, held 15–19 December in San Francisco, Calif. The award is for "a significant contribution to cryospheric science and technology." CITATION Despite his young age, Ian Hewitt is one of the most impressive theoretical glaciologists active today. His work has focused on the interplay between subglacial drainage and ice flow dynamics, a topic that has attracted much attention inside and outside of our discipline ever since the velocity of the Greenland Ice Sheet was observed to speed up in response to surface melting. Evolving channelized drainage systems are key to understanding how more melt is likely to affect ice flow in future. As part of his Ph.D., Ian constructed, to my knowledge, the first mathematical model for how channels interact in two dimensions, setting the stage for a new generation of subglacial hydrology models currently being implemented more widely. This was followed up with work explaining the physics behind melt-driven velocity changes in ice sheets, complementing the large body of observational work generated by many researchers over the last decade. The novelty of this work lies not only in the sophistication of its drainage model but in finally providing a fully coupled ice flow-drainage modeling framework. Like many successful theoreticians, Ian's background lies outside of glaciology, in his case modeling magma migration in the Earth's mantle and applied mathematics more generally. The culture of applied mathematics does not often lend itself to an easy knowledge transfer between modeling and application, but Ian seems not only to know instinctively how to communicate his own results to the wider glaciological community but also to have as good a grasp of the realities of many areas of glaciology—especially field work and operational numerical modeling—as any theoretician. In fact, he was one of the best field assistants I have ever taken on a glacier. I cannot think of a more deserving candidate for the Cryosphere Early Career Award at the American Geophysical Union (AGU). —Christian Schoof, University of British Columbia, Vancouver, Canada
Response
I am extremely grateful to the Cryosphere focus group for selecting me for this award. To say it was a surprise is a great understatement, but it is no less of an honor for that. I can think of many colleagues who I feel are more deserving of this recognition, and that makes me all the more touched to have been chosen. I take the award as encouragement and motivation to continue my work and endeavor to live up to it. As a mathematician by training, I am particularly honored to have been recognized by AGU. Since starting to research theoretical aspects of glaciers during my Ph.D., I have been constantly inspired by the opportunity to discover and wonder at these amazing forces of nature. The science is unerringly fascinating and challenging, and I feel privileged to have the chance to try and help advance it. As much as the science itself, I have been constantly uplifted by the opportunity to meet and work with fantastic colleagues. I have found the crysopheric community to be just that—a community—and it has a spirit of shared inquiry which I think sets it apart from other branches of science. It is this lively sense of community which makes glaciology—for me—uniquely fulfilling. I would like to extend special thanks to those I have worked closely with and those who wrote supporting letters for this award. I would like to highlight my thesis supervisor, Andrew Fowler, who pointed me in the direction of the Alps to begin with; lecturers and fellow students at the Karthaus summer school, who got me hooked on ice; and Christian Schoof, Mauro Werder, and Gwenn Flowers for widening my horizons and for providing constant ideas, support and inspiration.Thank you! —Ian Hewitt, University of Oxford, Oxford, UK
Matthias Huss received the 2013 Cryosphere Young Investigator Award at the 2013 AGU Fall Meeting, held 9–13 December in San Francisco, Calif. The award is for "a significant contribution to cryospheric science and technology."
Citation
Matthias Huss is an outstanding young glaciologist who completed his Ph.D. in 2009 at the Swiss Federal Institute of Technology (ETH) in Zurich, Switzerland, and currently has a joint appointment there and at the University of Fribourg. During his short scientific career, Matthias has made substantial and innovative contributions to a broad range of topics in glaciology, including modeling and projection of glacier mass and runoff changes, glacier outburst floods, glacier dynamics, and climate-glacier interactions. His work ranges from local-scale to regional- and global-scale studies. Of note, he developed a new cutting-edge and already widely used parameterization to model glacier retreat, which fills the gap between complex ice flow models and simple scaling methods. He also computed ice thickness distribution maps of all 200,000 glaciers in the world based on principles of flow dynamics. This unique data set has many applications, of which perhaps the most significant is the estimation of the total volume of stored ice, a quantity that is critical for projections of sea level rise and water resources during the 21st century.
Most importantly, Matthias has shown the capacity to question and deviate from conventional wisdom and think "outside the box," to critically review existing methods and to suggest intriguing new ways of looking at glaciological problems. His ideas can be provocative and controversial, but they always evolve from thoughtful consideration. Matthias's productivity is clearly remarkable with more than 40 peer-reviewed papers published, mostly in high-profile international journals, since his first paper in 2007.

In summary, Matthias has demonstrated excellence, independence, and a level of scientific maturity that is clearly exceptional and makes him a highly deserving recipient of the AGU Cryosphere Young Investigator Award.

—REGINE HOCK, University of Alaska Fairbanks; GRAHAM COGLEY, Trent University, Peterborough, Ontario, Canada; and AL RASMUSSEN, University of Washington, Seattle
Response
I would like to thank the AGU Cryosphere focus group for this award. Gaining such an important recognition at this stage of a scientific career is indeed both a great honor and a motivation to me. I was a little child when I first stepped onto a glacier. There was an unforgettable sensation of attraction and interest that touched me—one might call it a magic moment. Back then, I would never have imagined being a glaciologist one day. But it feels right, and I am grateful to have received the opportunity of exploring this wonderful element of nature.
However, I would not be where I am today without the continuous support of many people in the cryospheric community who have provided valuable guidance, opened up new doors for me, and taught me to critically reflect science. My most sincere thanks go to Regine Hock. Since my very first footsteps into glaciology, she has been deeply inspiring and motivating to me. I value all our hard discussions, which contributed immensely to my scientific development. I would also like to express my gratitude to my supervisors and mentors, Martin Funk, Andreas Bauder (ETH Zurich), and Martin Hoelzle (University of Fribourg), who were key personalities for my academic life. I was fortunate to be given by them the liberty to pursue my own interests and conduct independent research on various components of the cryosphere. Many thanks as well to Graham Cogley and Al Rasmussen, who wrote supporting letters. And maybe most importantly, I should mention my own generation of scientists and friends for sharing innumerous experiences and challenges with me. I am privileged to build upon such a well-balanced network that also involves my parents and Salome, who always unconditionally provided support and affection.

Being presented with this award by the whole cryospheric community really means something to me. For one who started with studying the small glaciers in Switzerland, such an honor is far from self-evident and encourages me to continue on my way. Thank you very much.

—MATTHIAS HUSS, Department of Geosciences, University of Fribourg, Fribourg, Switzerland
Ian Eisenman received the 2012 Cryosphere Young Investigator Award at the 2012 AGU Fall Meeting, held 3–7 December in San Francisco, Calif. The award is for "a significant contribution to cryospheric science and technology."
Citation
One can appreciate that sea ice is a barometer and important feedback for climate change when one considers the ice-albedo feedback in a comparative sense. Whereas the Greenland ice sheet is 3 kilometers thick, sea ice is 3 meters thick, underlain by an ocean deeper than the Greenland ice sheet is thick. During a season, the areal change of Arctic sea ice cover is roughly 4 times larger than the area of Greenland. These huge annual oscillations in the ice cover have occurred for longer than humanity has been able to ponder them. This is just one of the many aspects that capture our attention in considering the scientific problem of sea ice and climate, which is a principal area of interest for Ian Eisenman.
There are three general approaches to the problem: using climate models, interpreting satellite data, and developing ­low-­order theoretical descriptions. All encounter significant but varied problems; all are necessary ingredients to develop a tapestry of understanding. Ian's background in applied mathematics and geophysics has allowed him to embrace all of these approaches. In the middle of his Ph.D. at Harvard with Eli Tziperman, he began to develop a dual approach—theory and climate models—triggered by the 2006 summer program in geophysical fluid dynamics at Woods Hole. The participation of the late Norbert Untersteiner in that program provided a motivation to pursue the goal of constructing an observationally consistent low-­order thermodynamic theory coupling sea ice growth to climate. Ian excels at distilling the complex processes governing sea ice into relatively simple theoretical models, which he studies carefully to enrich our intuition of how sea ice cover varies naturally and may respond to climate changes. In addition, understanding that our main daily observables of ice cover come from satellites, Ian delved into their analysis, among many other things, with Tapio Schneider and David Battisti, from tropical to polar, while a postdoc at both Caltech and the University of Washington. This year he joined the faculty at Scripps, where he continues to think about the ice while gazing out at the beach.

It is a pleasure that a person of Ian Eisenman's creativity and skills is being recognized by the AGU Cryosphere Young Investigator Award. We all look forward to seeing what set of issues in the cryosphere he will address next.

—TAPIO SCHNEIDER, California Institute of Technology, Pasadena; ELI TZIPERMAN, Harvard University, Cambridge, Mass.; and JOHN S. WETTLAUFER, Yale University, New Haven, Conn.
Response
I am honored to receive this award from the Cryosphere Focus Group and glad for the opportunity it gives to acknowledge some of the people who have contributed to my scientific growth.
I have been fortunate to have terrific mentors who have shaped my approach to science: Daniel Aalberts, who mentored my transition into the physical sciences when I was an undergraduate philosophy major; Eli Tziperman, my Ph.D. advisor, who taught me a broad approach to research questions; Tapio Schneider, my postdoc advisor, who showed me how to be rigorous and thorough while he led a fun and effective research group; and David Battisti, my postdoc coadvisor, who insightfully guided my work and continues to be an inspiration.

Other less formal mentors have also profoundly influenced my development. I am grateful to John Wettlaufer, who nominated me for this award. He supervised me during a summer in Woods Hole, when my interest in the cryosphere firmly took root, and he has been a mentor and collaborator ever since, teaching me about sea ice and frequently providing guidance. I am also grateful to the late Norbert Untersteiner, whose wisdom and friendship gave me insight into the physics of sea ice as well as confidence in my research, and to Cecilia Bitz, who taught me about modeling sea ice and helped guide much of my research.

I thank many members of the cryospheric sciences community for inspiring conversations and encouragement, including Ron Kwok, John Walsh, Ron Lindsay, Don Perovich, Steve Vavrus, Walt Meier, Helen Fricker, Hajo Eicken, Mike Winton, Ken Golden, and Eddy Carmack. It's truly a privilege to work and interact with this community.

I am grateful to have wonderful peers, as both collaborators and friends, including Woody Fischer, Kyle Armour, Tim Merlis, Simona Bordoni, Yohai Kaspi, Jen Kay, Mark Flanner, Brian Rose, and many others.

And lastly, I would like to thank my wife and children, who have enriched my life.

—IAN EISENMAN, Scripps Institution of Oceanography, La Jolla, Calif.
Valentina Radić received the 2011 Cryosphere Young Investigator Award at the 2011 AGU Fall Meeting, held 5–9 December in San Francisco, Calif. The award is for "a significant contribution to cryospheric science and technology."
Citation
Valentina Radić is an outstanding young glaciologist whose trajectory has taken her from Croatia, where she had never seen a glacier, to the highest levels of cryospheric science. Having received bachelor's and master's degrees in physics and geophysics from the University of Zagreb, she launched her doctoral studies at Stockholm University, in Sweden, and completed them at the University of Alaska Fairbanks. Currently she is a postdoctoral fellow at the University of British Columbia, in Vancouver, Canada.
When Valentina started her doctoral work she had only a vague idea about what a glacier might be. She caught on very quickly and in a relatively short research career has made significant and enduring contributions to the field of glaciology by focusing on big questions that span several disciplines. She has made substantial contributions to global-scale glacier mass balance modeling and to projecting the future evolution of glaciers and their contribution to global sea level rise based on global climate change scenarios. Her 100-year projections for all glaciers on Earth (excepting the Greenland and Antarctic ice sheets) are the most detailed ones that have been published to date. She has developed fresh approaches to deal with incomplete and inconsistent glacier data sets and applied these skills to computing a new global estimate of how much ice there is outside the ice sheets. She has critically explored the physical basis of volume-area scaling as a tool for glacier projections. Finally, she has demonstrated that gridded climate products, such as reanalysis and regional and global climate models, can be usefully applied to large-scale mass change modeling.

Valentina Radić is innovative, creative, and efficient and is fastidious on matters of detail. Her work is finding prominent entry in international assessments and has received considerable media attention. She is a truly remarkable and talented young scientist whose impressive work ethic and exemplary collegiality make her an outstandingly deserving recipient of the AGU Cryosphere Young Investigator Award.

—Regine Hock, University of Alaska Fairbanks; and GARRY CLARKE, University of British Columbia, Vancouver, Canada
Response
Thank you, Regine and Garry, for your kind words. I am deeply honored and very thankful to the AGU Cryosphere Focus Group for this award and to the National Snow and Ice Data Center for its generous travel stipend. Also, many thanks to Graham Cogley and Roger Braithwaite for their supporting letters.
I could not hide my surprise when I heard that I was to receive the Cryosphere Young Investigator Award. Coming from a country where glaciers are seen only on television and glaciologists are perceived as a "peculiar kind" of scientist, I initially thought that I might not belong in glaciology. However, science knows no borders. The constant challenge of problem solving and knowledge seeking has helped me feel at home in the cryospheric community. Naturally, I would not have gotten to this point without the many people who provided guidance, support, and encouragement. Many thanks to all the personnel at the Department of Physical Geography and Quaternary Geology, Stockholm University, and the Geophysical Institute, University of Alaska Fairbanks; to the Ice and Climate group at Utrecht University; and the glaciology teams at University of British Columbia and Simon Fraser University, Burnaby, British Columbia, Canada. I am particularly grateful to Faron Anslow, Carl Benson, Uma Bhatt, Doug Christensen, Garry Clarke, Mark Dyurgerov, Keith Echelmeyer, Gwenn Flowers, Branko Grisogono, Will Harrison, Alex Jarosch, Georg Kaser, Craig Lingle, Matt Nolan, Johannes Oerlemans, Christian Reuten, Martin Truffer, and Jing Zhang. Special thanks go to my own generation of glaciologists, who have been my colleagues and friends, sharing experiences and challenges with me as students and postdocs.

I am truly lucky to have been given so many opportunities in life and to have a family who has always believed in me. But most of all I was lucky to meet a person who opened the doors of science for me. I would like to dedicate this award to Regine Hock, one truly amazing supervisor and person.

—Valentina Radić , University of British Columbia, Vancouver, Canada
Hans-Peter Marshall received the 2010 Cryosphere Young Investigator Award at the 2010 AGU Fall Meeting, held 13–17 December in San Francisco, Calif. The award is for "a significant contribution to cryospheric science and technology."
Citation
It gives me the greatest pleasure to introduce H. P. Marshall of Boise State University, winner of the 2010 Cryosphere Young Investigator Award. Marshall is currently an assistant professor, but I have known him since he was an undergraduate. Even back then, I might have guessed he would win this award. His research has extraordinary depth and breadth for one so new. He is the acknowledged master of the frequency modulated continuous wave (FMCW) radar for snow in the United States and is pioneering unique partnerings between snow geophysics and snow microstudies through the use of near-infrared photography and micropenetrometry. He has worked all over the Arctic and the Rocky Mountain west and is perhaps the most capable and pleasant of companions during fieldwork. The data he is collecting now may soon inform us about how snow distributes over large areas, a topic that has eluded quantification up to now. Moreover, if he is successful in developing and fielding an accurate and practical airborne snow radar, his work is likely to revolutionize snow field studies. He is fully deserving of the 2010 Cryosphere Young Investigator Award, and I expect we will continue to see excellence from him in the future.
—Matthew Sturm, U.S. Army Cold Regions Research and Engineering Laboratory, Fort Wainwright, Alaska
Response
Thank you to the AGU Cryosphere Focus Group for this award and the National Snow and Ice Data Center for the generous travel stipend—I am very honored. I would like to thank, in particular, Martin Schneebeli, my advisor while I was a visiting Ph.D. student at the WSL Institute for Snow and Avalanche Research SLF, in Switzerland, for the wonderful nomination, and to Matthew Sturm for the thoughtful presentation of the award at AGU. Thanks also to Matthew, Kelly Elder, and John Bradford for supporting letters.
There is a saying, "It takes a whole community to raise a child." The cryosphere community has certainly done this for me, as there have been so many great people who have affected my career. As an undergraduate at University of Washington I was first exposed to glaciology through the NASA Space Grant Undergraduate Research Program, working with Twit Conway and Ed Waddington studying glaciers, ice sheets, and avalanches. This experience had a huge impact, and I noticed that most of the recipients of this award also were exposed to research as undergraduates—please continue to involve young students in your work.

I would not be where I am today without the amazing research opportunities I had at the Cold Regions Research and Engineering Laboratory with Gary Koh, Matthew Sturm, Jerry Johnson, and John Holmgren. Thanks to my Ph.D. advisor, Tad Pfeffer, and to Joel Harper, Chris Pielmeier, Karl Birkeland, Simon Yueh, Don Cline, Danny Marks, Rick Forster, Rajagopalan Balaji, Kenny Matsuoka, Mark Williams, Michi Lehning, Jim McNamara, and the Boise State University Geosciences Department.

I'd like to thank my own generation of cryospheric scientists, any of whom are equally deserving of this award and who have been friends as well as colleagues on this path: Shad O'Neel, Nick Rutter, Jeff Deems, Eric Lutz, Tom Neumann, Bob Hawley, Ken Tape, Andy Gleason, Marco Tedesco, Brian Lazar, James McCreight, Tim Crone, Jeff Johnson, Eli Deeb, Chris Heimstra, and many others.

Finally, I'd like to thank my parents for teaching me to never stop learning and my wife, Christina, for her unconditional support. The cryosphere community has shaped my career, and I am honored to be part of such a great group of scientists. Thank you.

—Hans-Peter Marshall, Boise State University, Boise, Idaho
Thomas Mölg received the 2009 Cryosphere Young Investigator Award at the 2009 AGU Fall Meeting, held 14–18 December in San Francisco, Calif. The award is for a significant contribution to cryospheric science and technology.
Citation
Thomas Mölg is a truly outstanding young scientist. Trained initially in glaciology, he has broadened his scientific background significantly as a postdoctoral researcher and, to date, has pub-lished in fields as diverse as boundary layer processes over glaciers, mesoscale meteorology with a focus on mountain-atmosphere interactions, and large-scale dynamics of coupled atmosphere-ocean systems.
Thomas came into my life when he did his M.S. thesis and skillfully managed to explain the unusual recession patterns of glaciers in the Rwenzori Mountains of East Africa. In 2002 he started his doctoral research with the goal of revealing climate-glacier interactions on Kilimanjaro, and it took me a couple of months to convince him that this would be a great project, as he had a different life schedule at that time. From there on, however, he developed into an independent scientist and pursued the intelligent approach of starting with idealized models first before advancing to technical details and sophisticated simulations. As time progressed he perfectly understood that mass balance studies are not enough to unravel these interactions, and he did not hesitate to open toward atmospheric- and climate-science methods. This approach—to my mind—can lead cryospheric sciences to a new level of understanding, and Thomas demonstrated impressively how to implement it. His efforts have produced a major result in 2009: the quantification of high-altitude climate change from glacier recession on Kilimanjaro (J. Clim., 22(15), 4162–4181) and associated complexity of multiscale linkages in the climate system.

In summary, because of his broad skills in methods as well as his ability to approach scientific issues in a creative and systematic way, I deem Thomas an ideal candidate for the Cryosphere Young Investigator Award. I hope this is just one benchmark in a very promising career, which I hope to accompany further for a while.

—Georg Kaser, University of Innsbruck, Innsbruck, Austria
Response
I want to thank the Cryosphere Focus Group for this recognition, and the National Snow and Ice Data Center for sponsoring the award. I am really honored! There are many people who have helped me over the past years, but I would like to emphasize three of them. Georg Kaser undoubtedly formed me as a student. I did not anticipate to any degree that my walk into his office, asking him to supervise my M.S. thesis, would end on the world stages of science. His talent in illuminating creative concepts has been most inspiring and continues to motivate me. Douglas R. Hardy (University of Massachusetts) and Nicolas J. Cullen (University of Otago) are two further key personalities who have influenced my research vitally. I also want to acknowledge funding from the Austrian Science Foundation; Kurt Cuffey and Mathias Vuille, who wrote supporting letters for the award nomination; and my awesome research group at Innsbruck.
The scientific work over the past few years was truly intense, and sticking my fingers into new fields sometimes created bittersweet experiences. But in the end a feeling of fun always overwhelmed the bitter elements. This is very important yet cannot unfold without the joy and love evoked by the people behind the scenes: my family (Helena, Harald, Irma, and Sigrid) and my wonderful friends. I think these two in concert, fun while doing research and warmth and impulses from outside the scientific world, yield the balance needed for doing good science and for following clear concepts. I am privileged to build on this balance, and receiving an AGU award at this age is fantastic! Thank you very much. I appreciate it.

— Thomas Mölg, University of Innsbruck, Innsbruck, Austria
Jessica D. Lundquist received the 2008 Cryosphere Young Investigator Award at the 2008 AGU Fall Meeting Honors Ceremony, held 17 December in San Francisco, Calif. The award is for a significant contribution to cryospheric science and technology.
Citation
I want to introduce to you Jessica Lundquist, of the University of Washington, selected this year for the AGU Cryosphere Young Investigator Award. Jessica has addressed critical questions in cryospheric science and linked her work to the sciences of hydrology and climate.
Jessica originally came to Scripps (part of the University of California, San Diego, even though they don't like to admit it) to study coastal fog! But her love of the outdoors and her associations with Dan Cayan and Mike Dettinger led her to the study of snow, particularly in the spring when runoff occurs and when the Sierra Nevada is most pleasant, especially before the mosquitoes hatch.

As a graduate student, and as an assistant professor at the University of Washington, Jessica has published an impressive list of journal articles in the highest-impact journals in snow science and hydroclimatology, including Water Resources Research, Journal of Geophysical Research, and Journal of Hydrometeorology. I first got to know her through her work that explained diurnal variability in snowmelt runoff, what she called the "pulse of the mountains," at a variety of scales, a problem I had worked on without much success. She has shown innovation in field methods, especially in the use of small temperature and pressure sensors for characterizing snowmelt runoff in the high-elevation basins. Her recently developed technique for implanting small temperature sensors high in the forest canopy is amazing; essentially it is a high-end slingshot.

To summarize, Jessica's contributions include the importance of snowpack spatial heterogeneity to streamflow timing; the effect of the interplay between climate warming, earlier snowmelt, and spatial heterogeneity; a model of cold air pooling in mountainous terrain; cross-disciplinary research that promotes the important role of the mountain snowpacks in climate, hydrology, atmospheric science, and ecology; and communicating her results to the lay public.

Congratulations, Jessica, from all of us. We look forward to reading your work for many years.

— Jeff Dozier, University of California, Santa Barbara
Response
Thank you, Jeff, for your kind introduction, and to AGU and the National Snow and Ice Data Center for supporting this award. I am honored.
My childhood goals were to grow up to be like John Muir, hiking and writing in Yosemite National Park of the Sierra Nevada, California. That changed during undergraduate studies at University of California, Davis, when Jim McClain, Terry Nathan, Jeff Mount, and many other professors convinced me to change my major from nature-literature to meteorology; they showed me that science is fun and worthwhile.

Inspired by Jim Edson and Wade McGillis at a National Science Foundation Research Experience for Undergraduate program at Woods Hole Oceanographic Institution, I went to Scripps Institution of Oceanography (SIO) at University of California, San Diego, to study marine meteorology with David Rogers. After my M.S. degree on coastal fog, I stumbled across Mike Dettinger and Dan Cayan, who were studying snow and climate in Yosemite. I thank Dan and Mike for encouraging creativity, whether swapping labor for instruments, or smiling when the abominable snowman appeared on an AGU poster or two. I also thank the students and professors of SIO. Fellowships from National Defense Science and Engineering Technology, California Institute for Telecommunications and Information Technology (Cal-IT2), and Canon provided essential support for me as SIO's first "high-altitude oceanographer."

Following my Ph.D. I joined Randy Dole, Marty Ralph, and David Kingsmill, who mentored me at the National Oceanic and Atmospheric Administration's Earth Science Research Lab (ESRL) in Boulder, Colo. ESRL is a wonderfully close-knit and friendly community of scientists. I thank Mark Losleben and Dave Clow for helping me establish my Rocky Mountain field research and Nick Pepin for partnering with me to understand mountain temperatures. I especially thank Connie Millar for serving as my "science mom" during this time period, as my best female role model of how to be both a successful scientist and a well-rounded person.

In 2006, I joined the University of Washington, where Steve Burges took me under his wing and taught me how to use a background in meteorology and oceanography to become a successful professor of civil and environmental engineering. Thank you, Steve. I thank Steve Loheide for partnering with me on my first successful NSF grant, Janneke Hille Ris Lambers for jogging with me and advising on everything, my students for making work fun, and Bob Westfall for reading any paper draft I sent him.

Finally, I thank the people who hold me up when the times are toughest: my mom, my dad, and Andrey Shcherbina.

— Jessica D. Lundquist, University of Washington, Seattle
Ian M. Howat received the 2007 Cryosphere Young Investigator Award at the 2007 AGU Fall Meeting in San Francisco, Calif. The award is for a significant contribution to cryospheric science and technology.
Citation
I have had the great pleasure of knowing Ian M. Howat over the past seven and a half years and to benefit from his great intellect, rock-solid work ethics, and collegiality. I have been always impressed by his ability to stay focused on science while collecting field data in Antarctica and Iceland, or during long periods of computational work at UCSC. It is terrific to now see Ian receive the 2007 AGU Cryosphere Young Investigator Award for his major contribution to understanding recent, rapid changes in ice discharge from Greenland outlet glaciers.
In 2005, Ian, then still a graduate student, was the first scientist to document that major outlet glaciers in SE Greenland experienced dramatic acceleration and thinning in the first half of this decade. His findings represent a timely addition to the scientific effort aimed at evaluating the stability of the Greenland ice sheet and its potential contribution to near-future sea level rise. Ian's research results drew the attention of national and international media. They also helped motivate a number of subsequent scientific studies of Greenland outlet glaciers. In the process of doing his groundbreaking work, Ian made a significant technological improvement in the feature-tracking software used to calculate glacier flow velocities from satellite images.

Although Ian's work on Greenland outlet glaciers has achieved the highest level of visibility, it is important to recognize that he has also made significant contributions to other research areas, varying from the history of deglaciation in the Ross Sea to the climate sensitivity of glaciers and snowpack in California. Ian's Ross Sea work built a solid foundation for his scientific career in the form of a "supersized" senior thesis forged under the thorough supervision of Eugene Domack. During his graduate education at UCSC, Ian dove right into quantitative glaciology, a theme that he continued to develop during his postdoctoral years, supervised jointly by two outstanding glaciologists, Ian Joughin and Ted Scambos. Ian's great scientific achievements and potential led him to a tenure-track position in glaciology at the renowned Byrd Polar Research Center.

I have no doubt that Ian is on a quick trajectory to becoming an international leader in cryospheric sciences. My interactions with Ian during his doctoral studies at UCSC were comparable in terms of their intellectual intensity and scientific quality to interactions I had with Barclay Kamb and Hermann Engelhardt at Caltech. Ian will have an important impact on the evolution of cryospheric sciences.

—Slawek M. Tulaczyk, University of California, Santa Cruz
Response
Thank you, Slawek, for that wonderful citation. I feel tremendously lucky for the "dream team" of mentors who provided a constant stream of support, guidance, and enthusiasm since the first day I walked through the door of Gene Domack's lab at Hamilton College. Thinking that going to Antarctica sounded fun, I signed up as an undergraduate researcher for what turned out to be the transformative event of my career. I spent 6 weeks aboard an icebreaker off the Antarctic coast with the eminent marine geophysicist John Anderson, where I was treated not just as an assistant but as an investigator. Here I found the joy of scientific discovery and became hooked for life. After a semester visiting at the Institute for Antarctic and Southern Ocean Studies in Tasmania, I was back a year later to Antarctica, this time with Gene, in the Peninsula region. Despite the interesting science and the beauty of that coast, my stomach was no match for the swell of the Drake Passage, and I realized I was better physiologically suited to land-based studies.
Somehow Gene was able to talk Slawek, one of the greatest quantitative minds in glaciology, into taking me, holder of a liberal arts degree in geology with no programming skills, on as an M.S. student at UCSC. Slawek's can-do attitude and sheer enthusiasm made it easy to find the motivation to catch up, and within a year I was directing research activities at Mount Shasta, California, and in Iceland, as well as settling into the codes and algorithms. I was enjoying myself so much that I switched to the Ph.D. program within a year of arriving.

My incredible fortune in mentors continued with my postdoctoral studies. As I became more interested in remote sensing, toward the end of graduate school, I forged collaborations with the two top researchers in radar and optical remote sensing of ice sheets, Ian Joughin at the University of Washington and Ted Scambos at the National Snow and Ice Data Center in Boulder, respectively. These collaborations morphed into a tremendously enriching and successful joint postdoc position. I hope to continue my close work with these excellent scientists long into the future.

Finally, I'm most lucky for the unconditional love and support of my family, my mother and father and my wife, Erica. They continue to be the foundation upon which all I accomplish is built.

— Ian M. Howat, School of Earth Sciences and Byrd Polar Research Center, Ohio State University, Columbus
Honors Contacts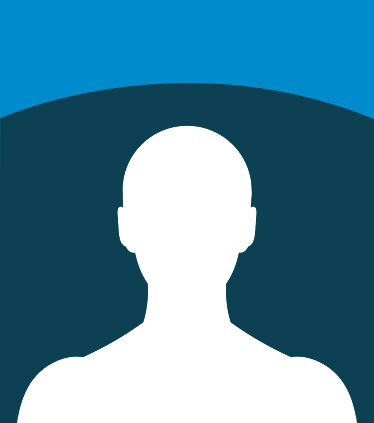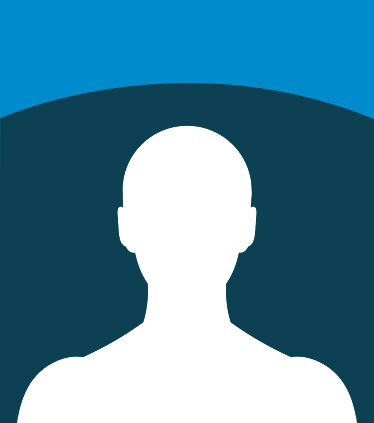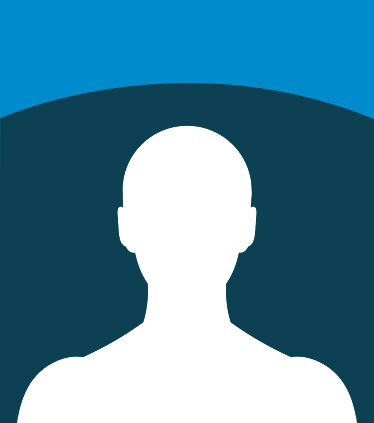 Hannah Hoffman
Program Manager, Fellows