Keynote and Plenaries
#AGU23 has secured an excellent lineup of respected and distinguished keynote speakers, making up different vocations in various fields of science. From scientists and science leaders, to authors and artists, these accomplished individuals will draw from their unique backgrounds to make your AGU23 experience unforgettable.
Visit this page regularly to see the latest keynote speaker announcements.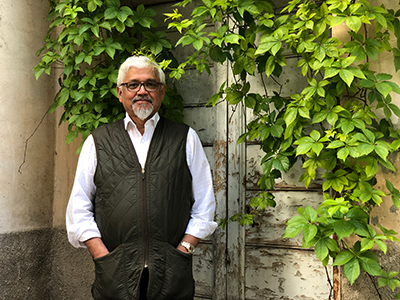 Presidential Forum Lecture
Monday, 11 December 2023
01:00PM (PT)
Moscone Center North, Hall E, LL
Amitav Ghosh was born in Calcutta and grew up in India, Bangladesh and Sri Lanka. He studied in Delhi, Oxford and Alexandria and is the author of The Circle of Reason, The Shadow Lines, In An Antique Land, Dancing in Cambodia, The Calcutta Chromosome, The Glass Palace, The Hungry Tide, and The Ibis Trilogy, consisting of Sea of Poppies, River of Smoke and Flood of Fire. The Great Derangement; Climate Change and the Unthinkable, a work of non-fiction, appeared in 2016. Gun Island, was released in September 2019. Ghosh's first-ever book in verse, Jungle Nama: A Story of the Sundarban, was published February 2021. His latest book, The Nutmeg's Curse: Parables for a Planet in Crisis, was released in October, 2021.
The Circle of Reason was awarded France's Prix Médicis in 1990, and The Shadow Lines won two prestigious Indian prizes the same year, the Sahitya Akademi Award and the Ananda Puraskar. The Calcutta Chromosome won the Arthur C. Clarke award for 1997 and The Glass Palace won the International e-Book Award at the Frankfurt book fair in 2001. In January 2005 The Hungry Tide was awarded the Crossword Book Prize, a major Indian award. His novel, Sea of Poppies (2008) was shortlisted for the Man Booker Prize, 2008 and was awarded the Crossword Book Prize and the India Plaza Golden Quill Award.
Amitav Ghosh's work has been translated into more than thirty languages and he has served on the juries of the Locarno and Venice film festivals. His essays have appeared in The New Yorker, The New Republic and The New York Times. They have been anthologized under the titles The Imam and the Indian (Penguin Random House India) and Incendiary Circumstances (Houghton Mifflin, USA). The Great Derangement: Climate Change and the Unthinkable, a work of non-fiction, was given the inaugural Utah Award for the Environmental Humanities in 2018.
Amitav Ghosh holds two Lifetime Achievement awards and four honorary doctorates. In 2007 he was awarded the Padma Shri, one of India's highest honors, by the President of India. In 2010 he was a joint winner, along with Margaret Atwood, of a Dan David prize, and 2011 he was awarded the Grand Prix of the Blue Metropolis festival in Montreal. In 2018 the Jnanpith Award, India's highest literary honor, was conferred on Amitav Ghosh. He was the first English-language writer to receive the award. In 2019 Foreign Policy magazine named him one of the most important global thinkers of the preceding decade.
Emeritus professor, Author
Arizona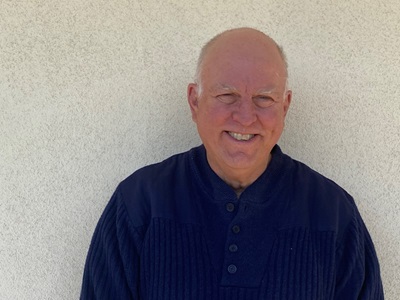 Frontiers of Geophysics Lecture
Tuesday, 12 December 2023
01:00PM (PT)
Moscone Center North, Hall E, LL
Between Three Fires. Humanity Creates a Fire Age.
Stephen Pyne is an emeritus professor at Arizona State University and an urban farmer. He has written widely about fire and humanity, including fire histories for the U.S., Australia, Canada, Europe (including Russia), Mexico (in press), and Earth, most recently The Pyrocene. Other books include Grove Karl Gilbert; The Ice (Antarctica); How the Canyon Became Grand; Voyager; The Great Ages of Discovery; and two books on writing nonfiction, Voice and Vision and Style and Story. In an earlier life he spent 15 seasons with the North Rim Longshots, a wildland fire crew at Grand Canyon National Park, and three seasons writing fire plans for Rocky Mountain and Yellowstone National Parks.
AGU President (Moderator)
DEI Plenary Panel
Wednesday, 13 December 2023
01:00PM (PT)
Moscone Center North, Hall E, LL
Advancing Commitments to Inclusive Science Culture and Practices: Doubling Down in the face of Adversarial Headwinds
An inclusive science culture is essential for addressing the scientific and societal challenges that face our planet and humanity. Yet, over recent months, legislative actions in the United States have increasingly targeted inclusive science policies and practices, and seek to ban or severely limit diversity, equity and inclusion related teachings and activities. Many states have sponsored legislation making it illegal to provide DEI training, implement inclusive hiring practices, and limit what American educators can teach – including the history of and legacy slavery in America, structural racism in STEM, evolving concepts of gender identity, sexuality, and LGBTQ+ issues in general, and anything to do with diversity, equity and inclusion, broadly defined. In some cases, potential severe personal and institutional consequences are defined for such actions. All in the broad AGU community, including students, partners, faculty... are already directly and indirectly impacted. These direct impacts also extend to non-U.S. scientists pursuing education in the U.S. The recent U.S. Supreme Court rulings targeting admission practices in U.S. institutions of higher education will likely compound state anti-DEI laws. These state legislation and federal decisions deserve attention and collective response from AGU and allied organizations.
In this session, a panel of expert national leaders will discuss these trends and provide guidance, commitments, and recommendations on what can and is being done by institutions, organizations, and individuals, to stand up to these challenges for creating an environment where individuals from all backgrounds are equitably included. This session will also serve as a voice of encouragement and support to all who work to help promote and exemplify an inclusive science culture.
Panelists:
Adam Fa

l

k, President of Alfred P

.

Sloan Foundation

Julie R. Posselt, A

ssociate Professor of Education, Director, Equity in Graduate Education Consortium and Associate Dean, USC Graduate School

Paulette Granberry Russell, J.D., President of the National Association of Diversity Officers in Higher Education

Kuheli Dutt,

Assistant Dean for Diversity, Equity, and Inclusion at Massachusetts Institute of Technology
Art, Designer, Educator
California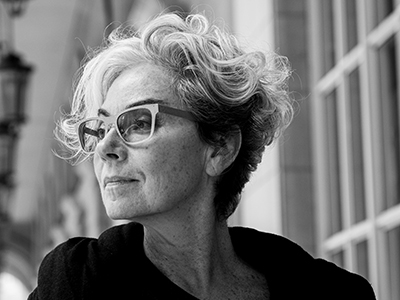 Art & Science Plenary
Thursday, 14 December 2023
01:00PM (PT)
Moscone Center North, Hall E, LL
Rebeca Méndez is an interdisciplinary artist, designer and educator examining reciprocal relationships and environmental justice in a multi-species world in the midst of climate change, mass extinction, and a ravaging extractivist society. Solo exhibitions include, San Francisco Museum of Modern Art, Anchorage Museum, Laguna Art Museum, Nevada Art Museum, Museum of Contemporary Art, Oaxaca. Group exhibitions: 1st Gangwon International Triennale 2021, 55th Venice Biennial, Los Angeles County Museum of Art, Hammer Museum, El Paso Museum of Art, and the Cooper-Hewitt National Design Museum. Méndez has received significant recognition including a California Community Foundation Fellowship; The Sally and Don Lucas Artists Residency; CODA award in Public Spaces; inclusion into the permanent collection of the Los Angeles County Museum of Art; inclusion in the One Club Creative Hall of Fame; Medal of AIGA and the National Design Award in Communication Design. Her work was showcased on the PBS NewsHour, Art and Culture Series CANVAS. She earned a BFA, a MFA, and received the honorary degree of Doctor of Fine Arts from Art Center College of Design. Méndez is a tenured professor in the Department of Design Media Arts and founder and director of the Counterforce Lab at UCLA.
Dr. Geraldine (Geri) Richmond
Undersecretary for Science and Innovation
Department of Energy (DOE)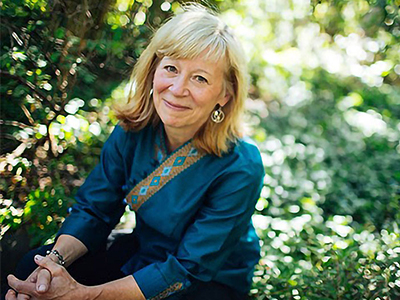 Featured Plenary
Thursday, 14 December 2023
02:10PM (PT)
Moscone Center South, Room 201-202
Dr. Richmond is currently serving as the Undersecretary for Science and Innovation at the Department of Energy (DOE). In this role she oversees the DOE's Office of Science, the largest federal sponsor of basic research in the physical sciences in the U.S., DOE's applied R&D offices of Energy Efficiency and Renewable Energy, Fossil Energy and Carbon Management, Nuclear Energy, and Electricity as well as 13 of DOE's national laboratories. She is on leave from the University of Oregon where she holds the Presidential Chair in Science and Professor of Chemistry. Her research focuses on laser-based and computational methods to understand the structure and dynamics at liquid surfaces with relevance to environmental and technological interests. She is a member of the U.S. National Academy of Sciences and has received numerous awards including the National Medal of Science. A career-long advocate for underrepresented groups in STEM fields, she is the founding director of a grass-roots organization called COACh that has helped over 25,000 women scientists and engineers in career advancement in the U.S. and in dozens of developing countries around the world. A native of Kansas, Richmond received her B.S. in chemistry from Kansas State University and her Ph.D. in physical chemistry at the University of California, Berkeley.
NASA Deputy Administrator
Washington, D.C.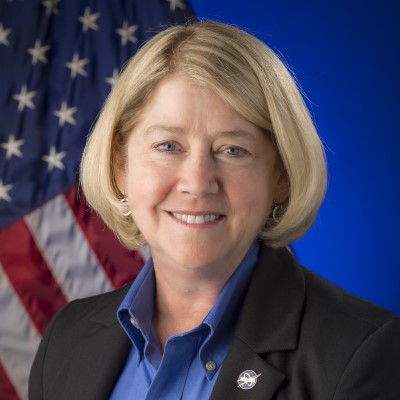 Open Science Plenary
Friday, 15 December 2023
01:00PM (PT)
Moscone Center North, Hall E, LL
Colonel (USAF, retired) Pam Melroy was sworn in as the NASA deputy administrator on June 21, 2021.
As deputy administrator, Melroy performs the duties and exercises the powers delegated by the administrator, assists the administrator in making final agency decisions, and acts for the administrator in his absence by performing all necessary functions to govern NASA operations. Melroy is also responsible for laying out the agency's vision and representing NASA to the Executive Office of the President, Congress, heads of federal and other appropriate government agencies, international organizations, and external organizations and communities.
Melroy was commissioned through the Air Force Reserve Officers' Training Corps (ROTC) program in 1983. As a co-pilot, aircraft commander, instructor pilot, and test pilot, Melroy logged more than 6,000 flight hours in more than 50 different aircraft before retiring from the Air Force in 2007. She is a veteran of Operation Desert Shield/Desert Storm and Operation Just Cause, with more than 200 combat and combat support hours.
Melroy was selected as an astronaut candidate by NASA in December 1994. Initially assigned to astronaut support duties for launch and landing, she also worked on advanced projects for the Astronaut Office. She also performed Capsule Communicator (CAPCOM) duties in mission control. In addition, she served on the Columbia Reconstruction Team as the lead for the crew module and served as Deputy Project Manager for the Columbia Crew Survival Investigation Team. In her final position, she served as Branch Chief for the Orion branch of the Astronaut Office.
One of only two women to command a space shuttle, Melroy logged more than 38 days (924 hours) in space. She served as pilot on two flights, STS-92 in 2000 and STS-112 in 2002, and was the mission commander on STS-120 in 2007. All three of her missions were assembly missions to build the International Space Station.
After serving more than two decades in the Air Force and as a NASA astronaut, Melroy took on a number of leadership roles, including at Lockheed Martin; the Federal Aviation Administration; the Defense Advanced Research Projects Agency; Australia's Nova Systems Pty Ltd; and as an advisor to the Australian Space Agency. She also served as an independent consultant and a member of the National Space Council's Users Advisory Group.
Melroy holds a bachelor's degree in physics and astronomy from Wellesley College and a master's degree in Earth and planetary sciences from the Massachusetts Institute of Technology.