Workshops at Fall Meeting 2019
You come to AGU Fall Meeting to see the latest discoveries and advances, expand your network and get new ideas. Scientific workshops are a great way to advance your science while getting to know your fellow scientists in small group settings.
Take a deep dive into new technology tools, gain new insights, and explore subjects outside of your purview. Workshops are open to all AGU Fall Meeting attendees and range between half-day or full-day sessions. Each workshop carries an additional registration fee, with separate rates for students.
Workshop tickets can be purchased during registration through 27 November. No tickets will be sold onsite.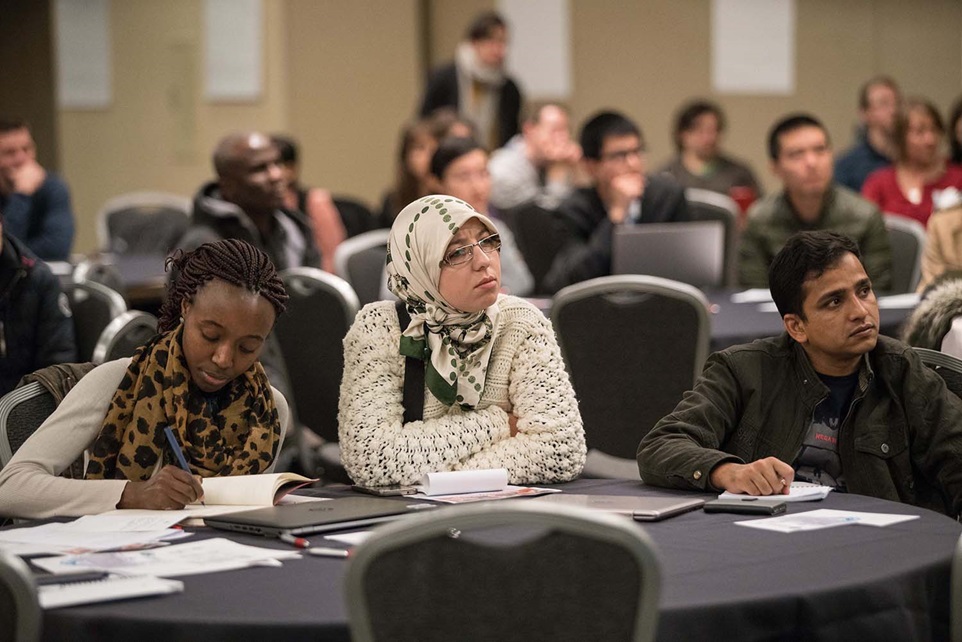 08:00 AM

-

04:00 PM

|

Grand Hyatt, Sequoia,

08:30 AM

-

05:00 PM

|

Marriott Marquis, Foothill C, L2,

09:00 AM

-

05:00 PM

|

Parc 55, Cyril Magnin Ballroom L4,

01:40 PM

-

06:00 PM

|

Grand Hyatt, Cypress,

01:40 PM

-

06:00 PM

|

Grand Hyatt, Conference Theatre,

01:40 PM

-

06:00 PM

|

Grand Hyatt, GB East,

01:40 PM

-

06:00 PM

|

Grand Hyatt, Sequoia,

02:30 PM

-

04:30 PM

|

Moscone South, LL Room 4,

08:00 AM

-

12:20 PM

|

Grand Hyatt, Conference Theater,

08:00 AM

-

04:00 PM

|

Grand Hyatt, Sequoia,

08:00 AM

-

11:00 AM

|

Moscone South, LL Room 4,

08:00 AM

-

12:20 PM

|

Grand Hyatt, Conference Theatre,